Background:
http://www.brikwars.com/forums/viewtopic.php?f=7&t=9233
Welcome. The coming
winter
has
finally
arrived
.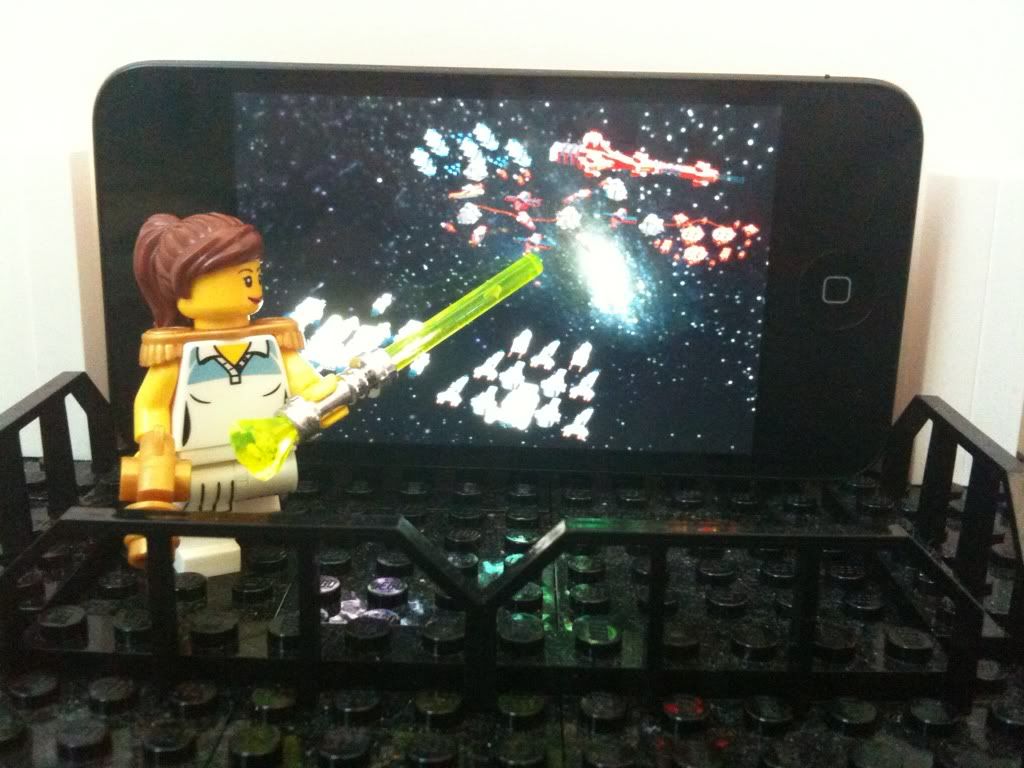 This, troopers, is the battlefield. Here, the traitors in the Third Alliance will receive the first taste of their punishment for secession. We fight in the name of the Allied Nations, meaning almost every nation in the brik-verse.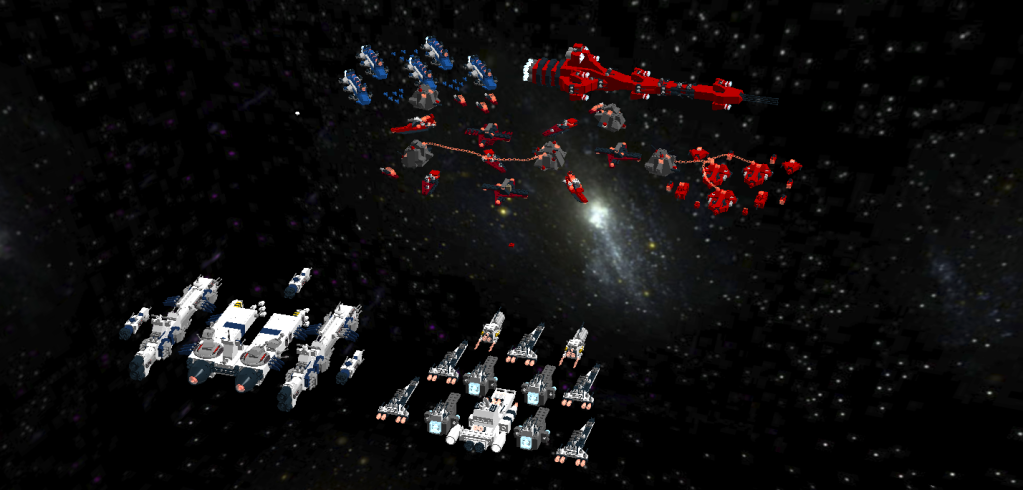 Our first target of the war is a heavily defended RIN border outpost. In it are 5
RT
-rich asteroids surrounded by a cluster of RIN space stations and ships. We must strike fast if we are to win.
At current, a fleet of Bavarian ships are arriving in anticipation of our attack. A neutral Scythian ship is waiting for its promised shipment of
RT
. And the Akkadians have provided a small fleet to aid the RIN in its coming tribulation.
An enhanced image of the asteroid field.
This, friends, is our attack fleet. We have allied with our friends the Praetorians for troops and ships and they have been very generous.
FACTIONS RIN: Robot Monkey

An image of our main enemy, the RIN. Their fleet consists of 2 capital ships, 3 destroyers, 3 space stations, and 5 gunboats. Docked to a space station are 14 fighters. In 5 turns they will be able to summon reinforcements, though.

Akkadians: IVhorseman

The Akkadians have provided the RIN with a fleet of their ships as well. Try to avoid attacking them unless they become an unavoidable threat. Their fleet consists of 5 gunboats, 2 bombers, 2 light carriers, 2 frigates, and 3 destroyers. The destroyers are tethered to an asteroid at the moment.

Bavaria: Silverdream

The Bavarians have brought a formidable force of 5 capital ships and 18 fighters.

Scythians: Tymon555

The Scythians have a single Emperor-class ship, but it is by far the biggest on the board. They are neutral and will fight for neither side, but there are rumors the captain is mentally unstable.

Trattorians: colette

The Trattorians are bringing a formation to this battle. It consists of one battleship, 4 destroyers (the grey ones), 5 cruisers, and 2 frigates. 6 fighters are docked per cruiser, leading to a total of 30 fighters. We are are completely confident this force will be enough.

Praetorians: dilanski

The Praetorians aren't joking either: they have a mega-carrier, 2 battleships, 3 frigates and a couple fighter wings.

Secret Faction A: Ex_Bajir

Secret Faction B: Falk

Secret Faction C: Semaj Nagirrac

Secret Faction D: Whiteagle
The war begins...now.
4th wall crap: There is a relatively high chance of this getting baleeted due to my busy schedule, but ultimately I think if everyone is prompt with their orders and don't make me do ridiculous things in LDD (i.e herp derp let's make 30 fighters do 30 things etc.) it'll be a success. Ultimately, this will be the first LDD forum battle ever.
Edit:
SEND IN YOUR ORDERS NOW!!!