Colette wrote:
Has Mini-Warhead ever built his own army or nation yet? Just wonder'in.
Warhead wrote: He's got a box full of Mini-Figs with most of the modern sets so there's no reason why not. You can't MAKE kids do stuff. Well, you can but not if you want them to enjoy doing stuff and not hating you for it. You can maybe plant seeds of ideas but make, never. He's out most days in the limited sunshine we get. things like that should wait for the winter months when the weather is wet and he's stuck indoors. I think he's ready to take this sort of thing on so I may suggest it this year.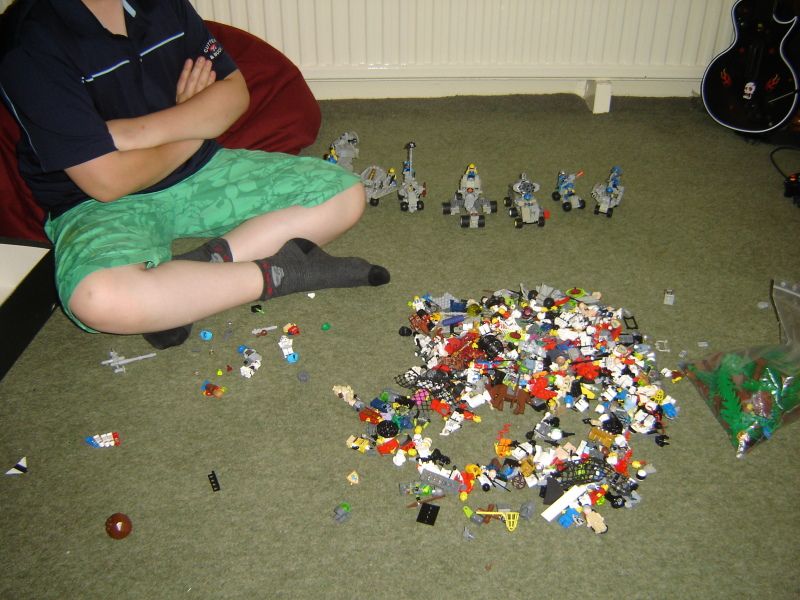 Looks like Mini-Warhead got inspired when I told him people had been asking. He made these guys...
The Lego Wastelands, those drifts of piled up spare Lego found in every Lego builders room and therefore on almost every planet in the Brikverse provides a deadly environment of Mad-Max like grief for all Mini-Figs. Mutants, Blokbots, rabid Micro-Figs and even worse lurk waiting to ambush the unwary. Enterprising rouge factions build wild and weird constructs and rumors abound of warped Lego that comes to life and takes on varied forms to attack the living. Even the hardest armies balk at entering such wild zones unless they do so in force. Others use this to smuggle despite the dangers and yet others to avoid the authorities that may be looking to annihilate them. One such outfit are...
THE WASTELAND MARAUDERS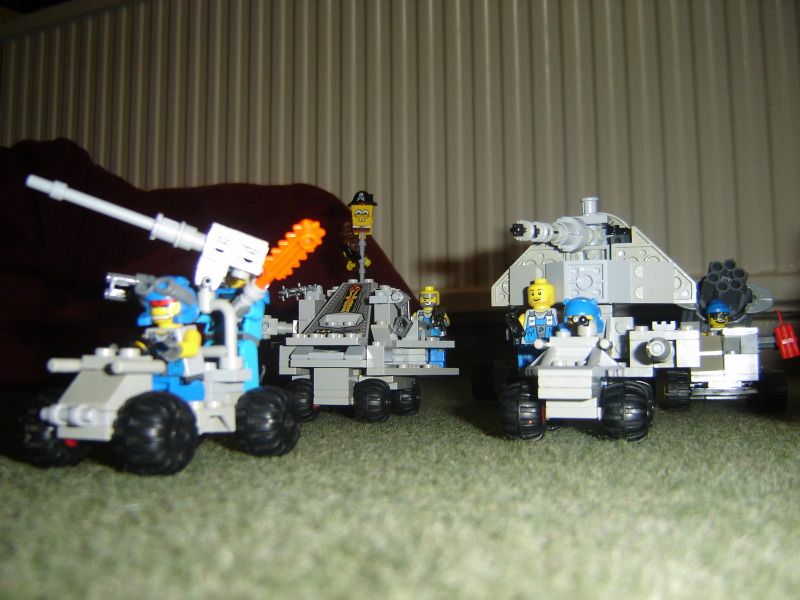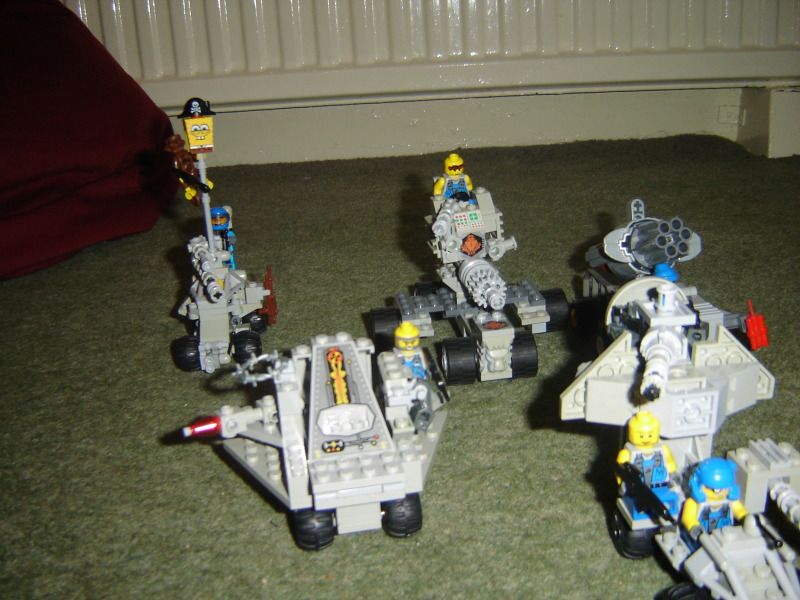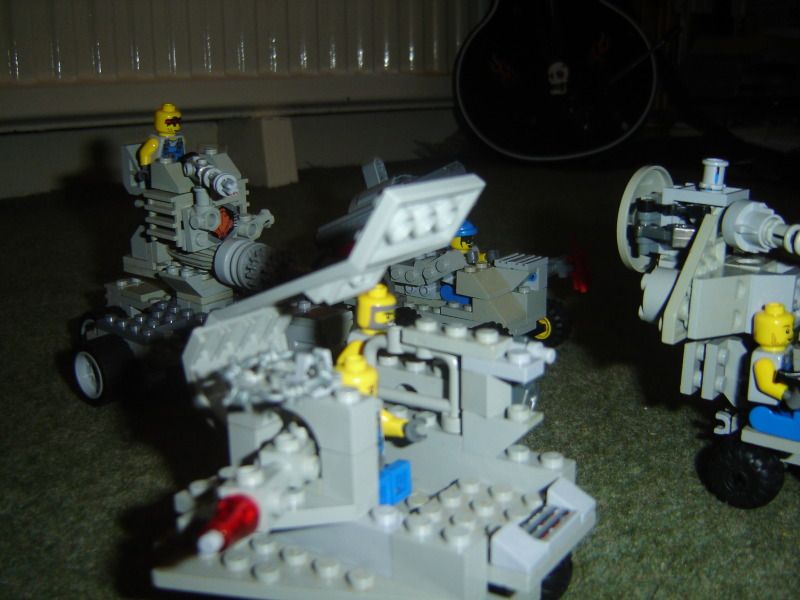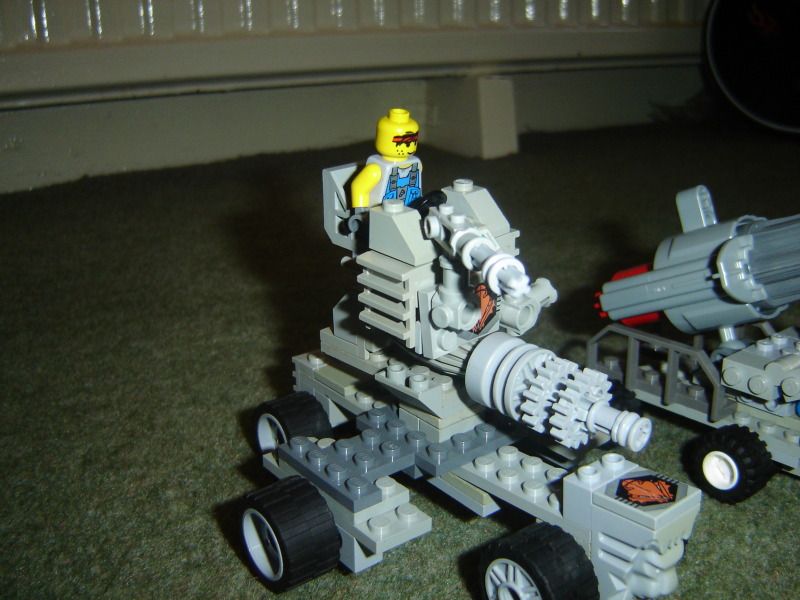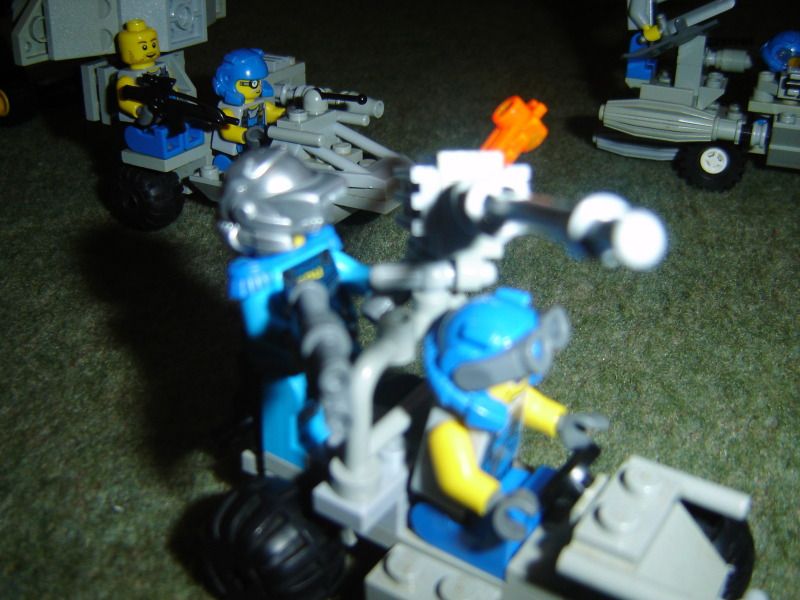 Obviously the lifestyle is tough and sanity even the tenuous kind of most Mini-Figs is soon lost leaving most Wasteland factions extremely deranged and deadly.