Olothontor and I are going to be doing a series of battles today/tomorrow, and here's the first one.
Olothontor and I each had a minifig, surviving the zombie apocalypse in a museum. We used
Dr StrangeBrik's Zombie AI rules
for our zombies.
Our battlefield was a bunch of paper, since I don't have enough briks to support an entire two-floor building. It looked a lot like this:
First floor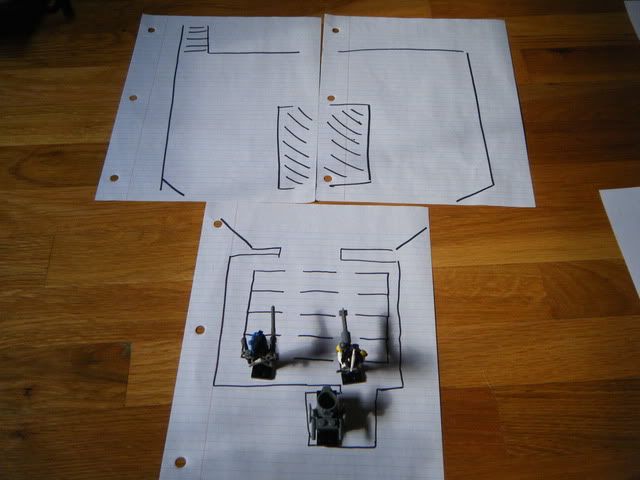 Second floor
Here are close-ups of the heroic minifigs: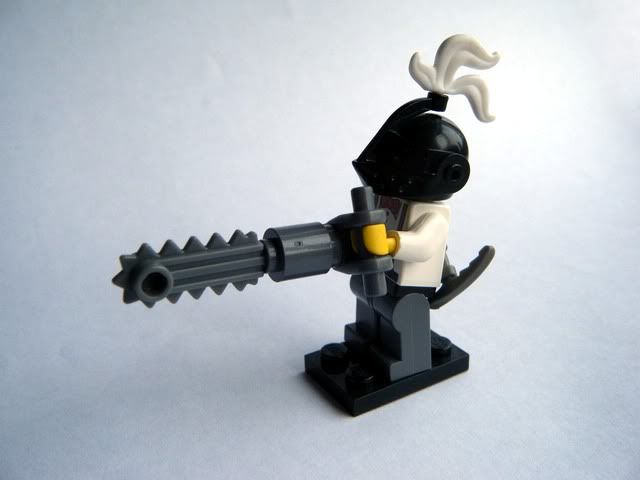 Olothontor's minifig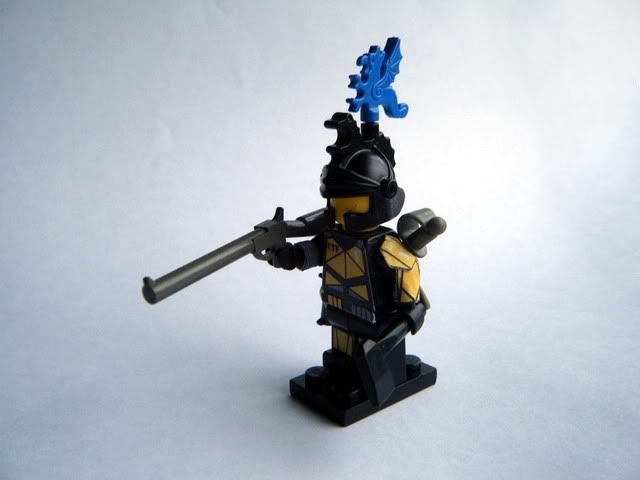 kidko's minifig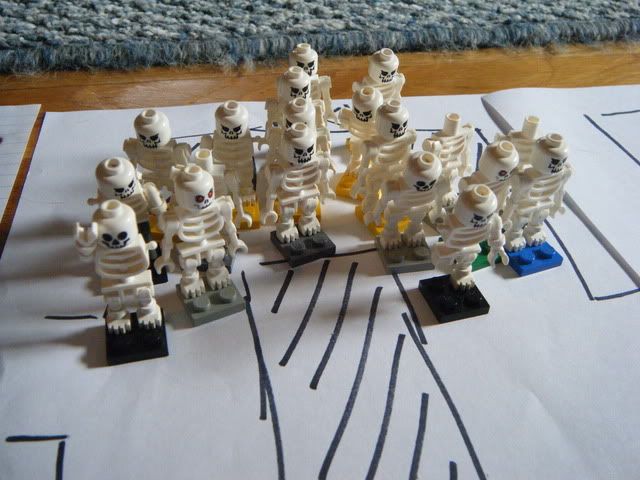 And then the zombies.
Speaking of which, they started moving...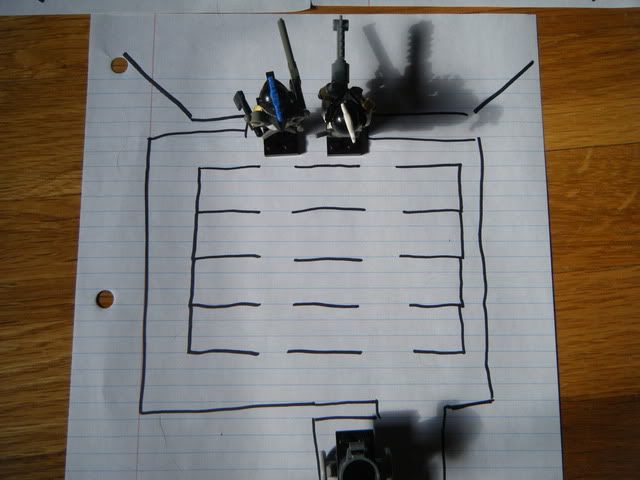 ...As did the survivors.
The zombies again, starting to spread out...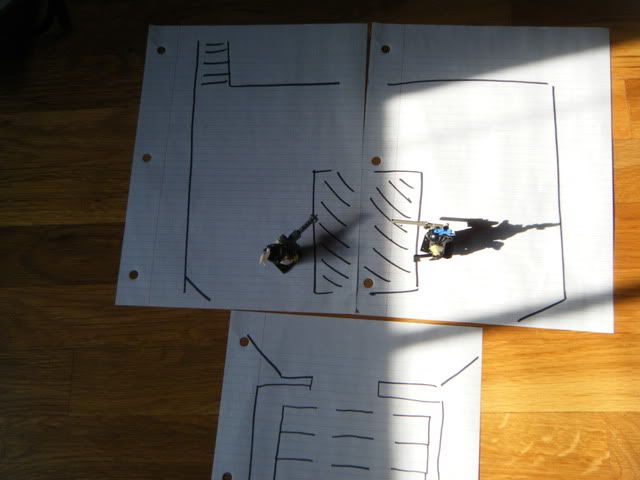 And the two survivors take sides of the balcony. kidko takes aim at the zombies below with his shotgun.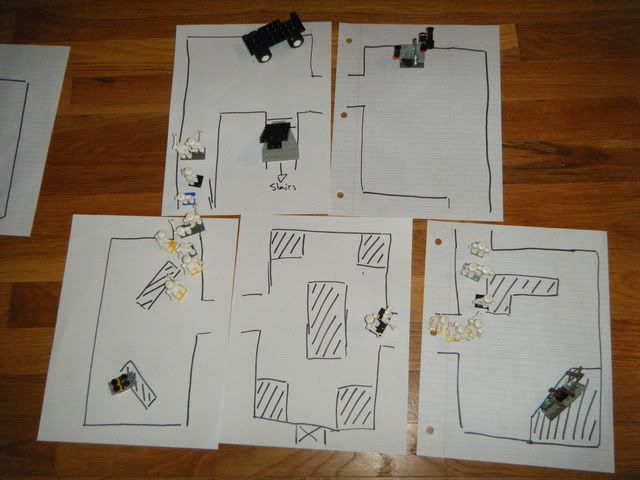 The zombies keep moving, splitting into two groups and just moving away from each other.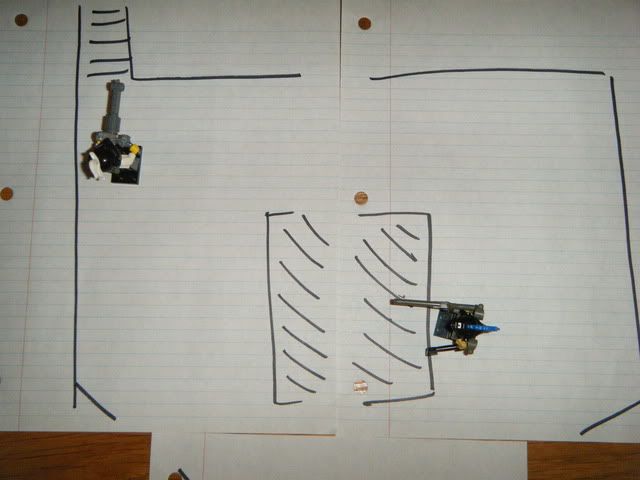 kidko fires (and misses) while Olothontor moves to watch over the stairs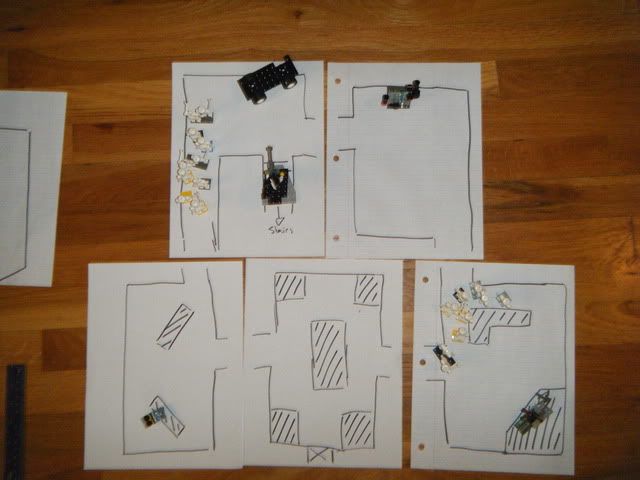 Olothontor moves down the stairs as the zombies approach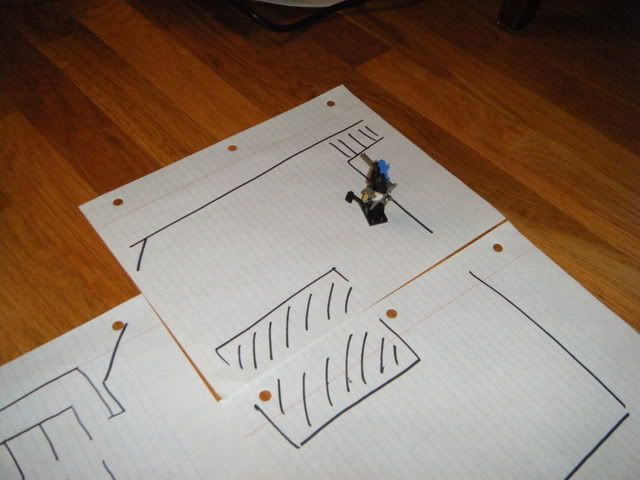 kidko starts towards the stairs as well
The zombies catch Olothontor's scent and start moving in.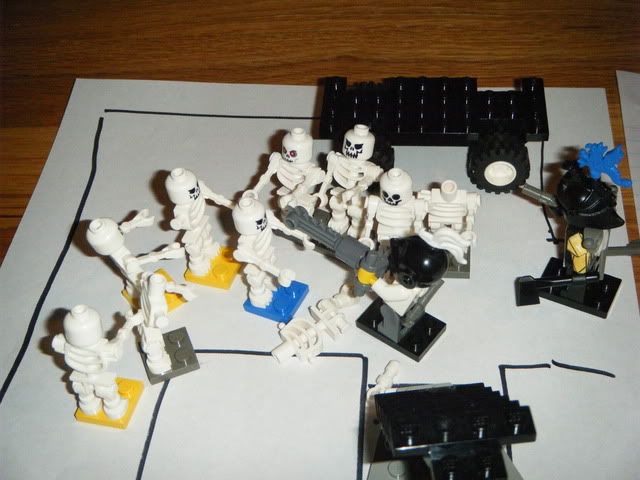 In response, he puts a chainsaw through one of them. kidko moves down as well and tries to put another shotgun blast into the group, but it's out of ammo. He ditches it for his sidearm.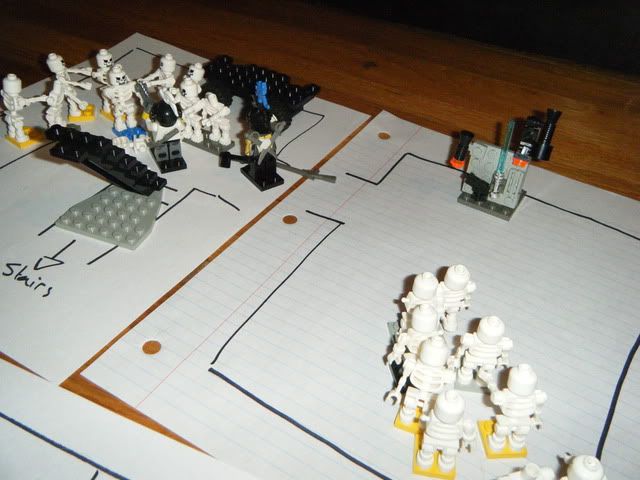 The other zombies start to move in, at the sound of the gunshot
The chainsaw's chain flies off, and while disabling the weapon, it also manages to slice up one of the zombies in the pack.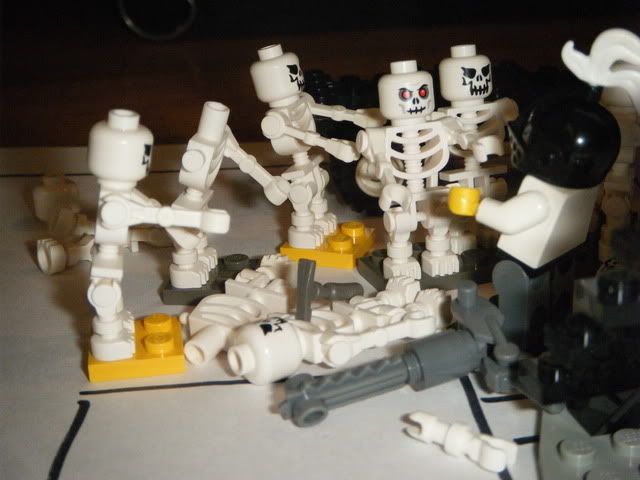 Olothontor draws his ice pick and stabs it into a zombie's chest. Too bad it gets stuck.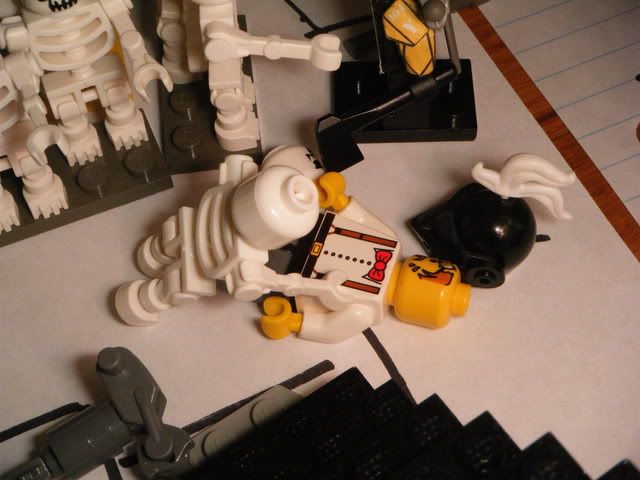 Weaponless, Olothontor can't help but get his face eaten off.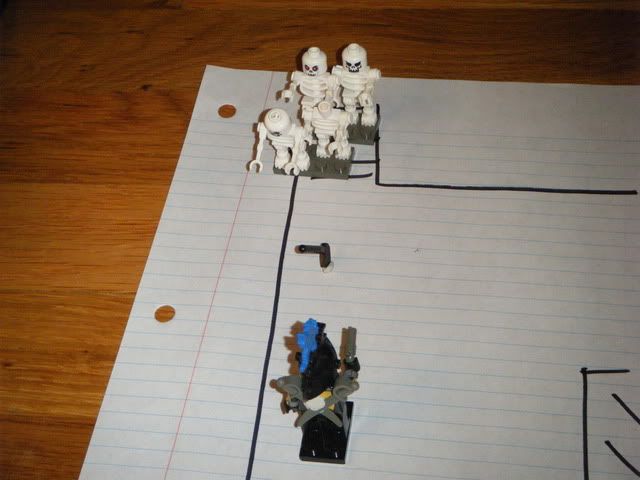 kidko runs upstairs, tossing his axe behind him (missing horribly).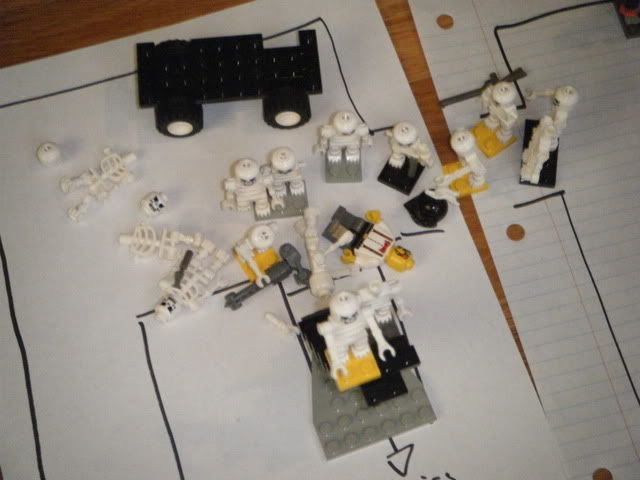 The zombies follow the last human up the stairs.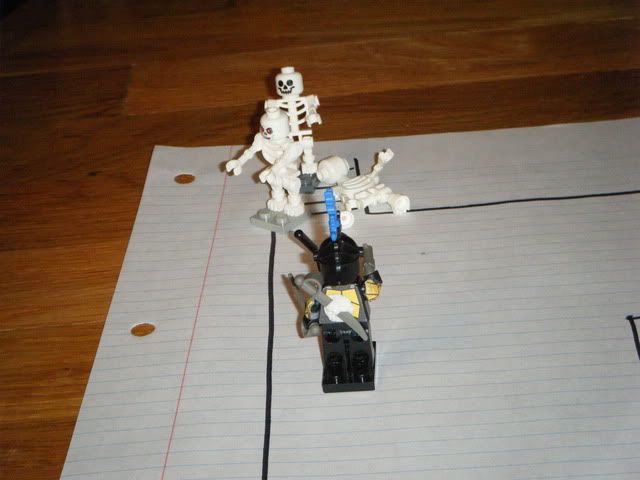 kidko takes out two at once with his pistol.
And now for something completely different: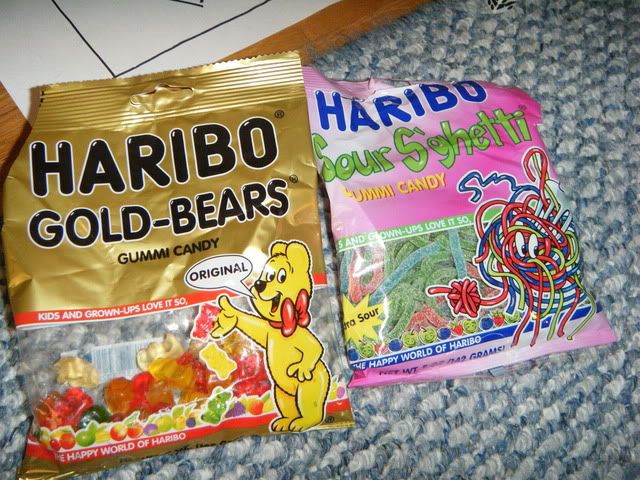 Our snacks.
In all seriousness, though, here's how it went down:
Thus died kidko's minifig. It's a shame, but only in that he didn't get to kill more of the zombies before he died. He tried to get away from the horde by sprinting to, and jumping off of, the edge of the balcony. But the fall killed him. Like I said, a shame.
Final battlefield; click for a little bigger version.