In war, truth is the first casualty.
-Aeschylus
Ultimately, diplomacy failed. Even if it was a mistake, its correction meant nothing to the RIN or Bavaria. In its effort to keep the brik-verse whole, Trattoria ripped its own world to shreds.
The Avalonians had no choice. Though they pledged allegiance to the Allied Nations, they could not stop and watch the savage beating of its neighbors from the sidelines. They decided they had to take action, effective action, no matter its cost.
Location: Bureaucracy Tower, Trattoria, Capital of Trattorian Empire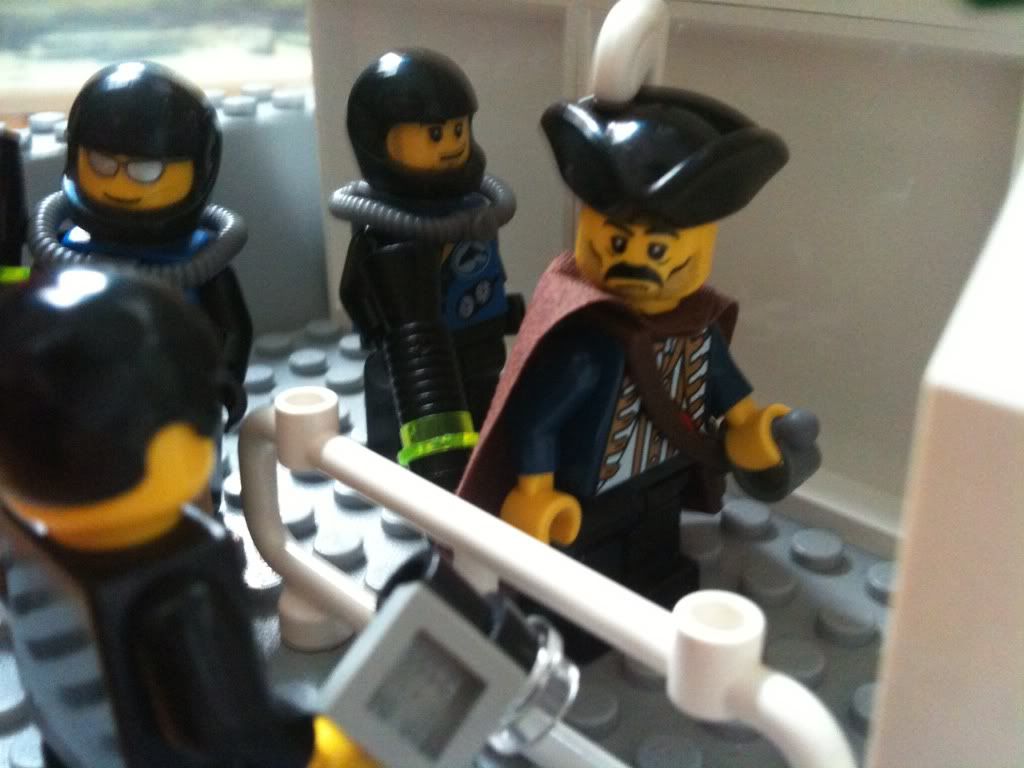 Special Avalonian agent Wilhem Henrik was the man to do this action. He tremored inside but put on the persona of a confident diplomat.
"Ambassador Wilhem Henrik is here for a scheduled conference with the President of Trattoria regarding the Third Alliance." he told the guard.
"Excellent, let me scan that package of yours and simply walk through the x-ray machine. Would you like me to call the president to tell her you're here?"
"No, no that'll be fine."
Wilhem hoped the specially-engineered box would withstand a simple x-ray scan. They would need it.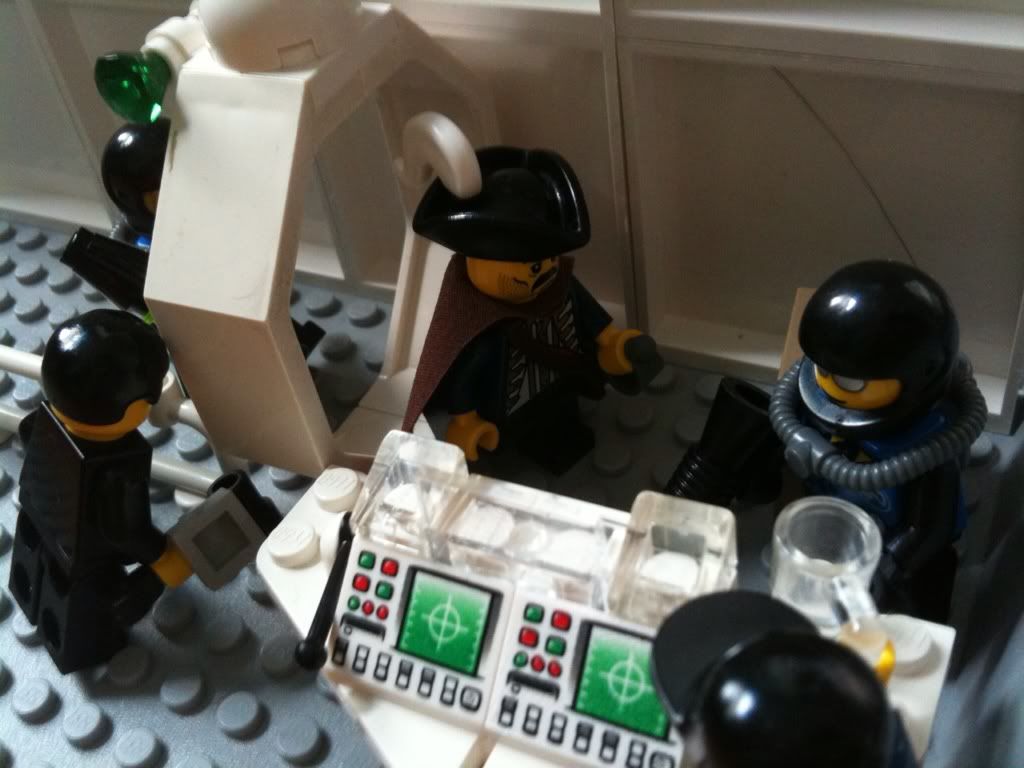 "Nothing suspicious was found. Would you like a security escort to the president's conference room?"
Wilhem shook his head furiously.
"Absolutely no need."
---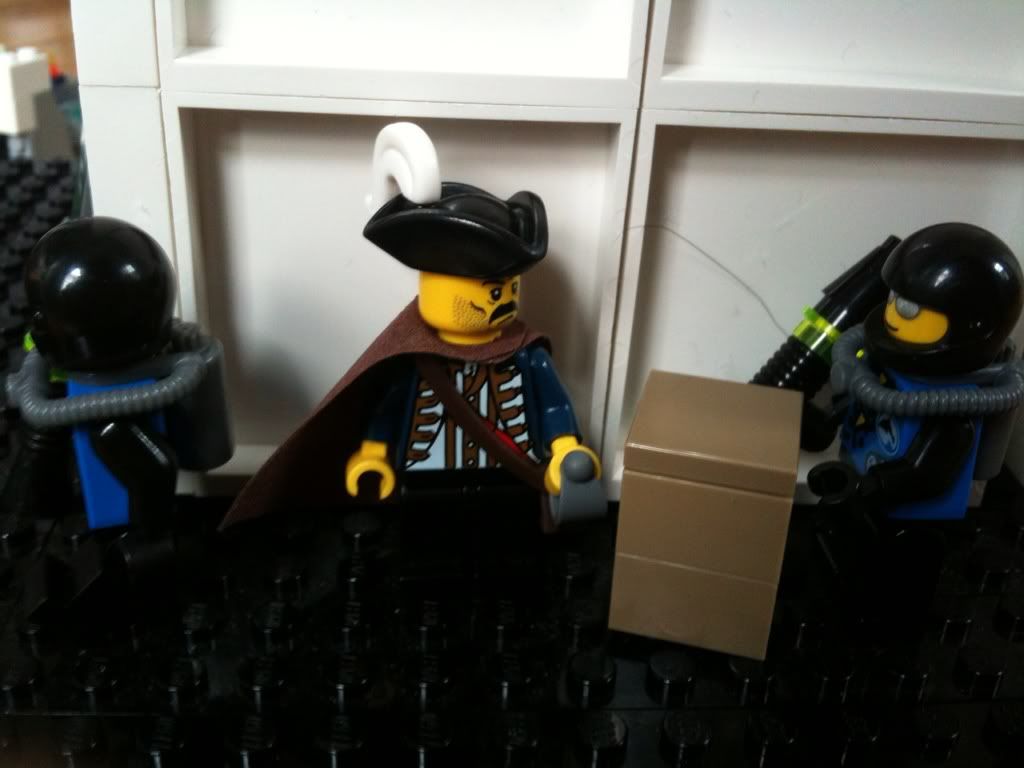 Avalonian Soldier 1 (sunglasses): "Alright, we're here. Let's open the package."
Wilhem: "Sure, just make sure no one is watching."
Wilhem: "What is the meaning of this pile of junk?"
Soldier 1: "Just wait for it..."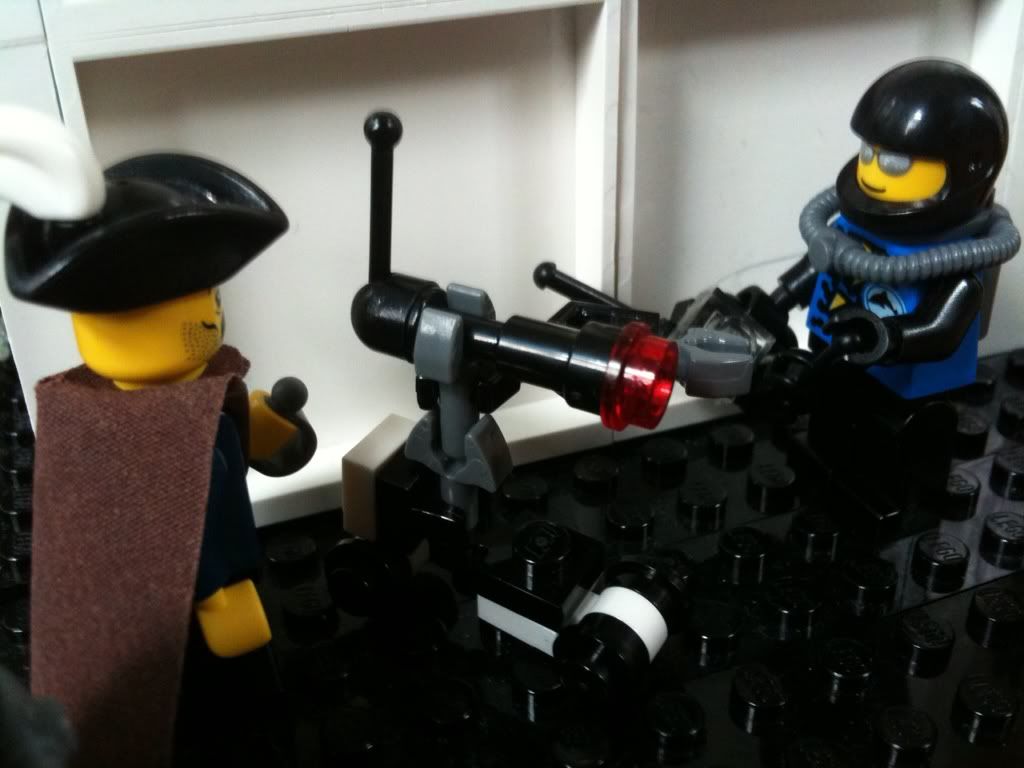 Soldier 1: "Ah, that's better. This camera-bot will be our bullet-sponge so we don't get shot the moment we walk through the door."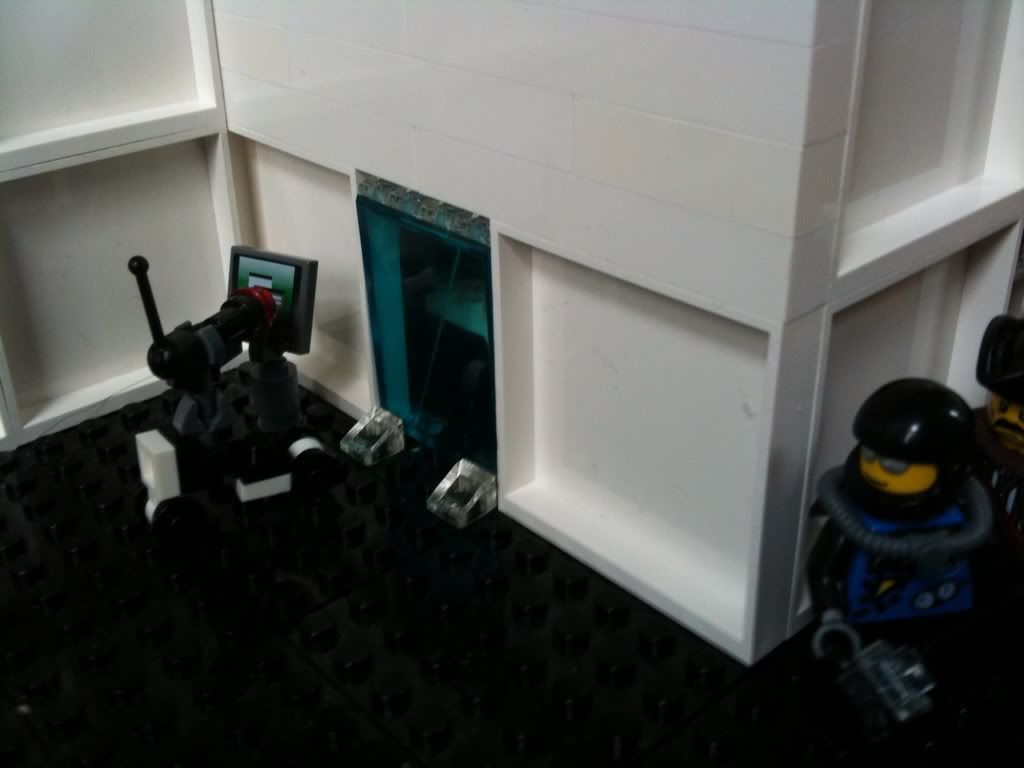 *whirrrrrrrrrr*
*klick*
A large computerized voice announces the Avalonians' unexpected arrival.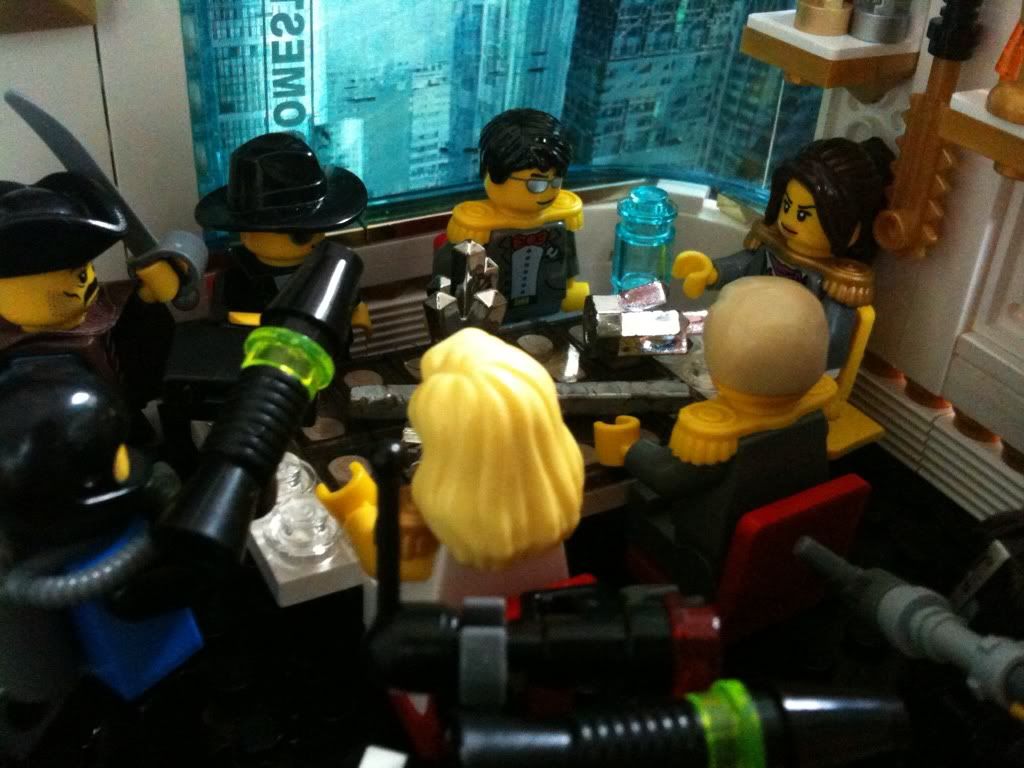 President Angela: "Excellent, these developments will be very useful in the Immortal..."
General: "What the hell is going on?"
Avalonians: "Surprise!"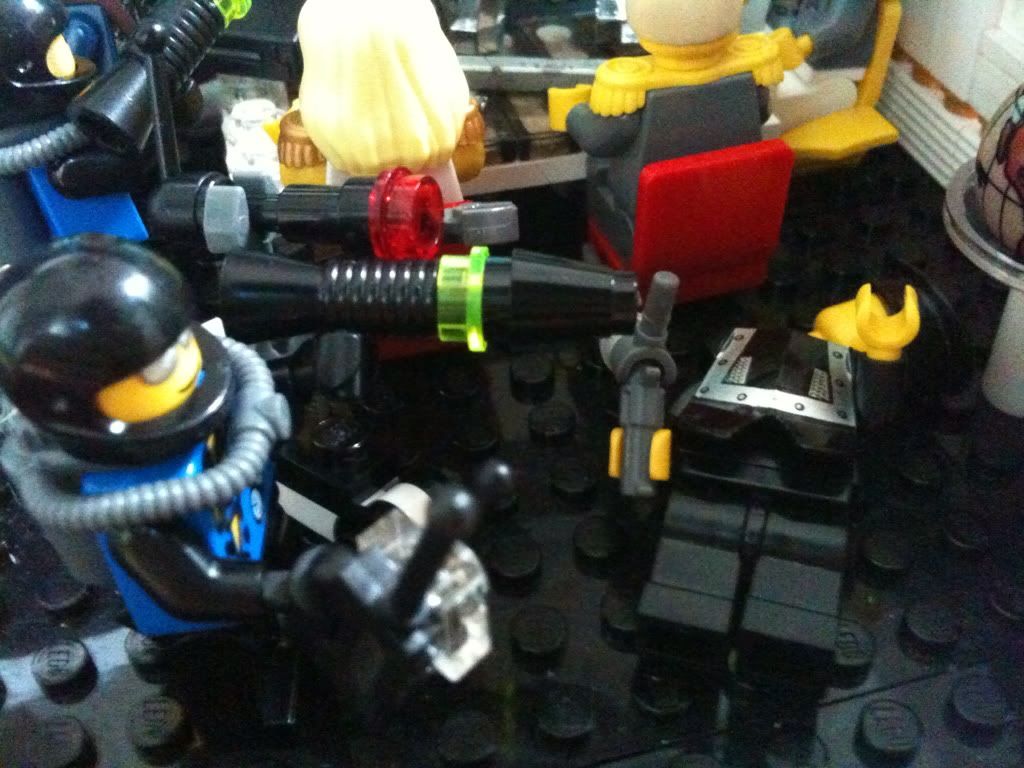 An Avalonian soldier dispatches a Secret Service's head.
The Secret Service Captain, though, is a much more hardy guy, and in reply fires his shotgun in the Avalonian traitor's face.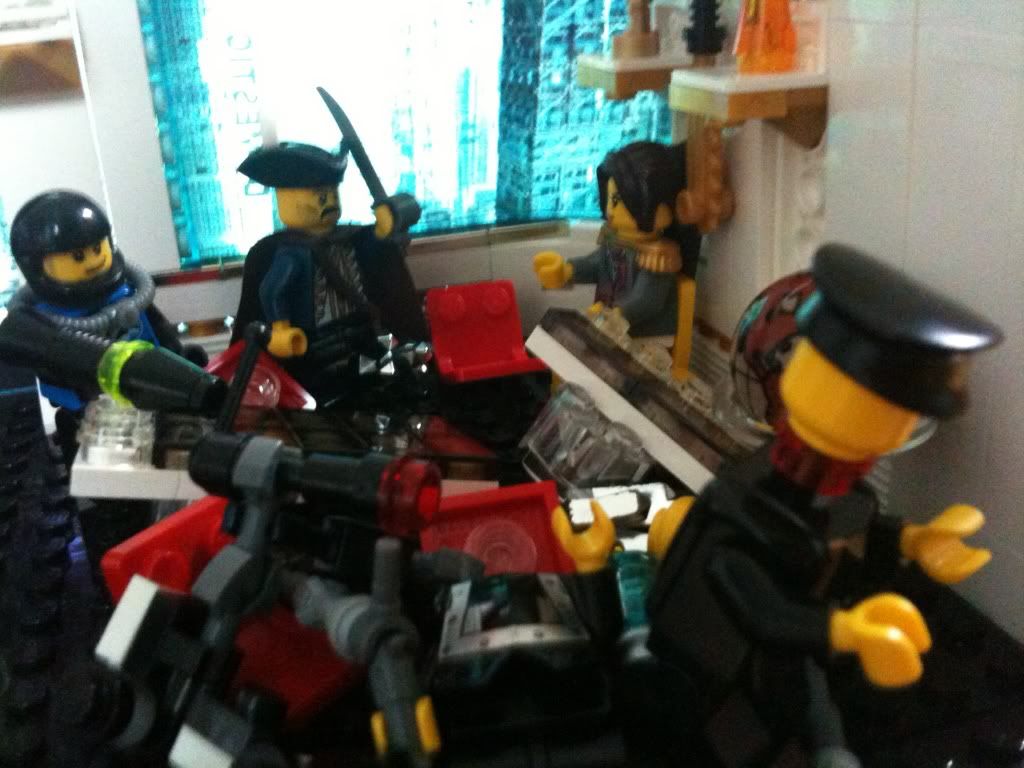 The captain doesn't kill him quickly enough though, and receives a bullet to the neck before turning around.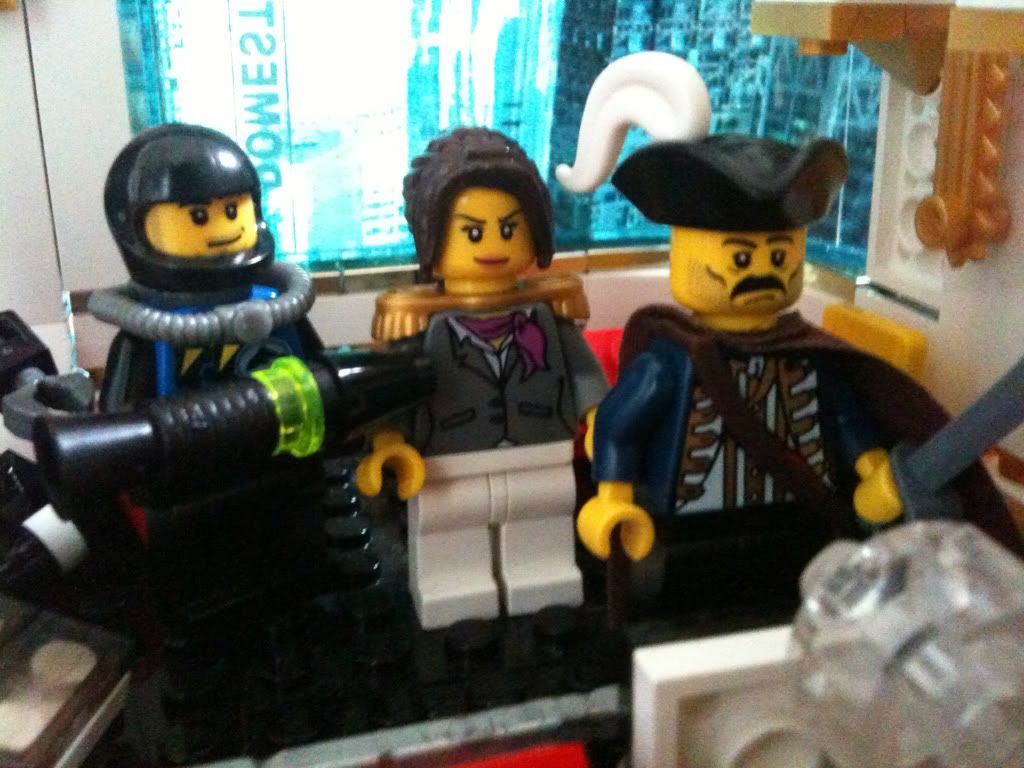 Wilhem: "Turn on the camera-bot. We will send this to
Trattorian News Now
and maybe get some...results.
Soldier 1: "Aye"
*Camera Recording*
Greetings, citizens of Trattoria. As you can see here, we have your president as a hostage, at our mercy. Any attempt made to kill us or rescue her will end in the death of your dear leader. Our only condition is that the Trattorian Navy be ordered to stand down, and that Trattoria cease all hostilities and support of hostilities against the Third Alliance. Avalon apologizes, but we cannot let our other friends suffer without consequence. That is all.