http://www.brikwars.com/forums/viewtopic.php?t=7418
Round 3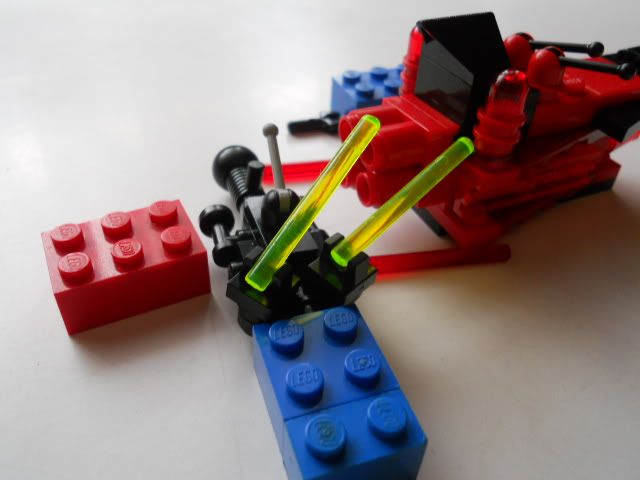 The Eagle flew up behind the Lady Vega, automatic systems exchanging fire rapidly. Despite increased shields, the Eagle's hull took another hit! (-1 SP)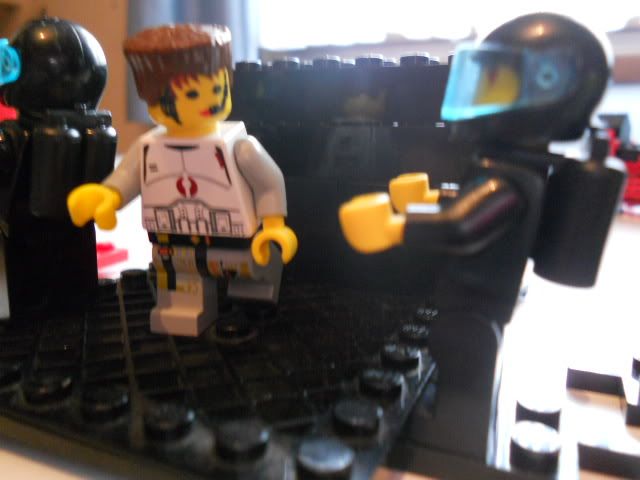 Pilot: "Lieutenant! That was very close, we're almost destroyed!"
"Don't be so scared, lend me the turret controls!"
"Up yours Inquistadores!"
*boom*
"Captain! They fired down our exhaust! Internal damage is massive!" (Hull -2 SP)
Roberto: "
"
"Now that's what
I
call Anal snuggle!"
The fighter swerved and fired his torpedo... with predictable results.
Duchess Angelica's Crucifix
- Warhead
Fighters flew forward, failing to destroy the Mobhunter and losing one of their number, then the autolaser blasted the fighter apart anyway.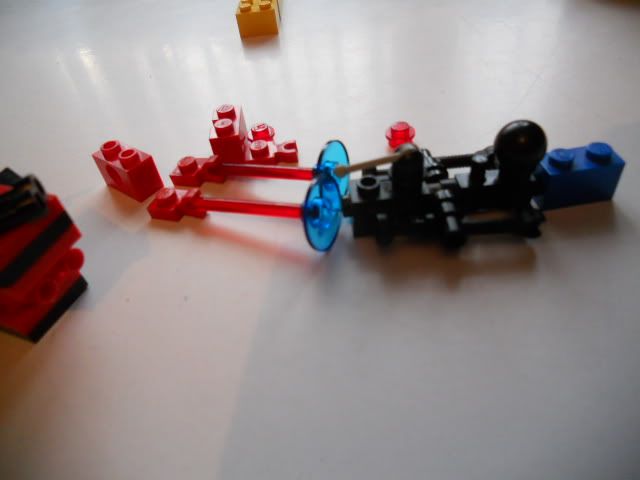 Bombers attacked, but thanks to a crit the Dominator's shields held on.
"Straight at them! Prepare all weapon systems!"
"Ready! F- no! All weapon systems jammed! Slow us down or we'll crash into them!"
Angelica failed her feat horribly, so only the autolaser could fire, and it did little. (weapon systems are jammed for the round)
Sky Marshal Ritt's Dominator
- RobotMonkey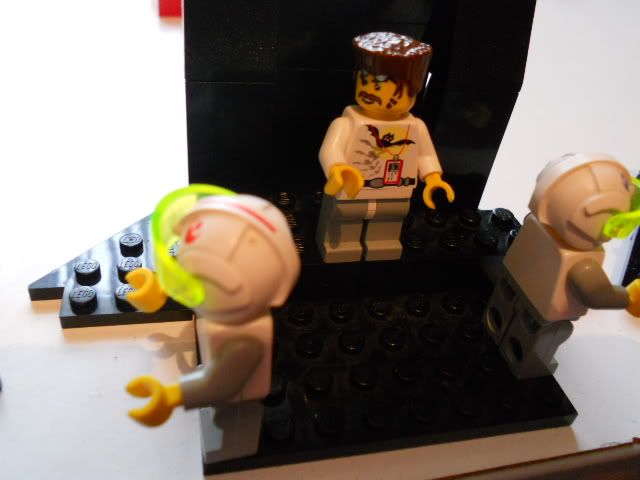 "Faster, men!"
"I'm givin' her all she's got, mein Marschall!"
"Engage warp speed!"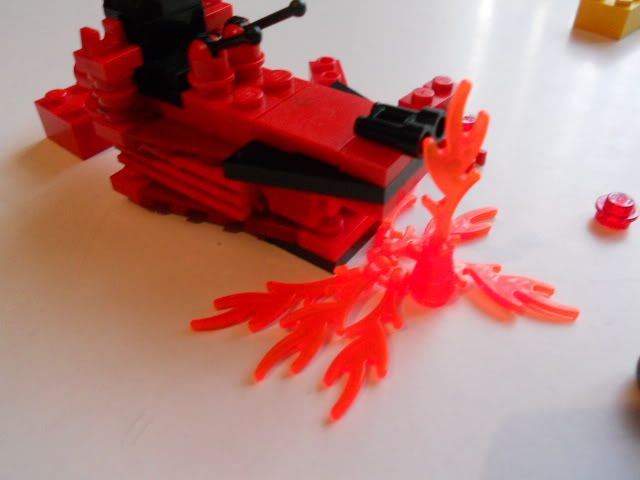 The Dominator crashed into the hull, Ritt's feat failed, so no extra damage was done on top of the normal ramming damage, and the Inquistadores' shields proved exceedingly tough this time around (also thanks to the pilot's saved action)... Still...
"Main gun's been taken out, Duchess! The hull also took damage (-1 SP), but it could've been worse!"
"Bloody Prussians and their underhanded ways!"
But, does this mean Sky Marshal Ritt is dead?
No, (not yet), most Prussian ships are designed with a detachable bridge. Detached bridges are like fighters moving at full speed to hit, with only 2 armour and the SP they had left when detached, and remain in-game for 1 round.
Captain Roberto's Lady Vega
- Ham701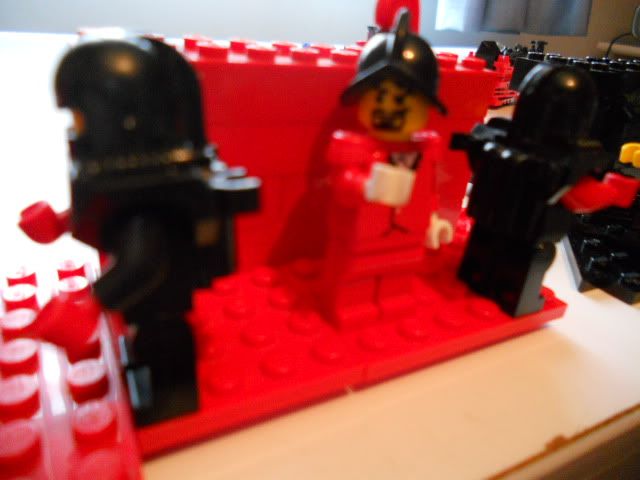 "CAVA IS ON ME TONIGHT IF YOU KILL ALL THE PRUSSIAN BASTARDS YOU CAN!"
Angelica (over intercom) wrote:Captain Roberto! I will not allow such behaviour! We are not Brittanians!"

(... but I'll hold you to that).
"Uh... Excúseme, mistress.
What crawled up her ass?
" (failed feat, -1 damage for the round).
Autolasers wiped out the Eagle, the bridge detached but was taken down to 1 SP by the anti-fighter towers
The Lady Vega tried to fire her missiles, but the double missile launcher exploded...
While turning it could at least fire it's twin heavy laser, but the shots ended up on the Mastercutor's hull.
The bomber missed the detached bridge, very very narrowly. Lt. Myrna is lucky to be alive.
The Lady Vega did all she could to get alongside the Mastercutor, but Dragonheads are slow...
Look, it brought it into the reaction fire of my fighters' torpedoes, who of course proceed to do nothing.
Sir Bragallot's Mastercutor
- me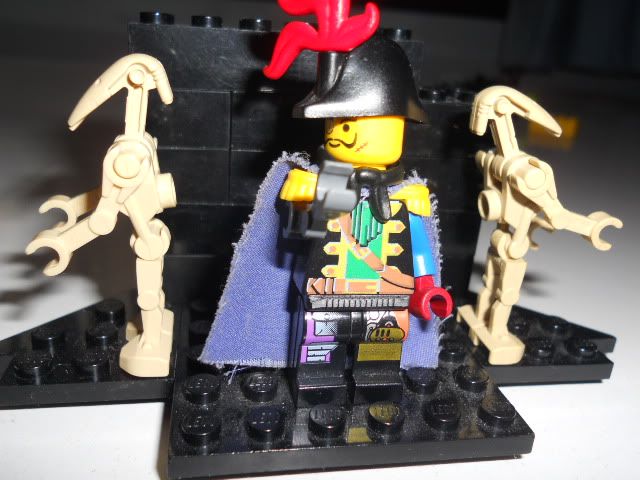 "Dis pozition ist exzellent! Vire de missiles!"
The Mastercutor's bots succesfully fired both Mk. 2 missiles, taking 1 SP off the bridge. Just now as I'm typing this I realize I only needed one bot to fire them... shit.
Sir Bragallot fired the Mk. 1 missile, failing to shoot the second one and doing nothing.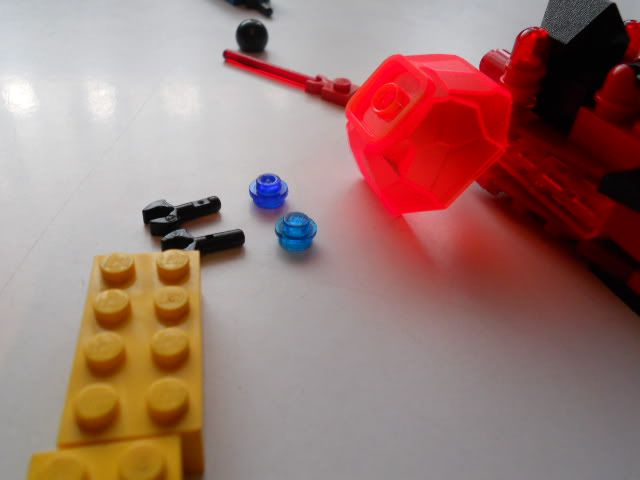 The second volley of torpedoes was just as effective as the first. (I really suck at damage rolls)
They then swerved around and flew away.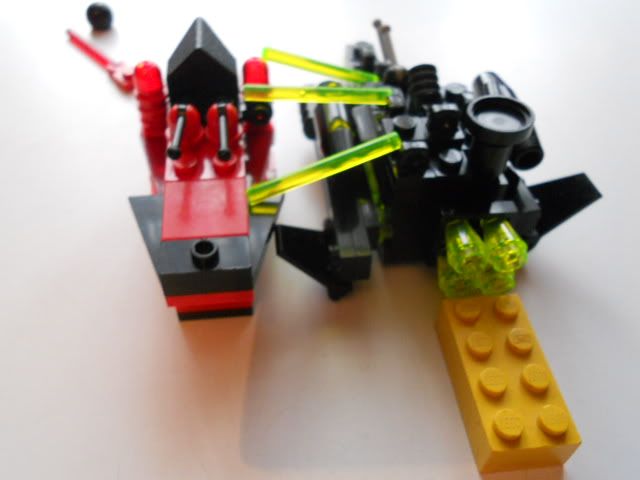 "Vorwarts!" All point defense towers were set to fire on the Lady Vega's bridge, save one that was out of range, and with 3d6 in my hand I still only rolled 5 damage.
On the Crucifix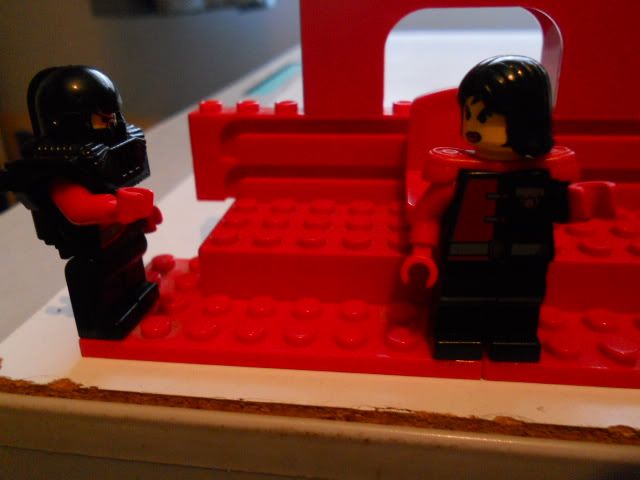 Pilot: "Milady, there's an incoming transmission from a nearby allied ship!"
"Who could that be? I told them to go to sector 1!"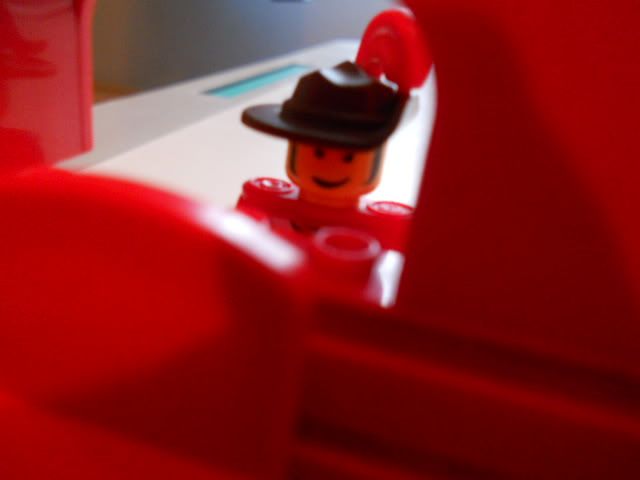 "Cheerio. Nice day out for a space battle, what?"
"Me and my boys thought we'd join in on the fun."
"You! You received clear orders to go to sector 1!"
"I think you lost your right to command a short while ago, Duchess. You're also in a bit of a tight spot here, I don't think you can refuse."
"You little-! You think
Duchess Angelica Del Montero, 6th Legionary General of the Inquisitionary Monarchy
needs to be saved by your iron tub?"
"Iron tub? You won't say that when our mothership joins the fight. You know, the one that blew up your Dragonhead when you were-"
"Don't even dare remind me of that! Stay if you must, but I'll stress the Brittanian League's failure to comply with orders in my report to the Emperor!"
"Oh well. Don't get me wrong, I'm not here to save you lass, I just wanted to have a look at that ship that got you so upset."
"You insolent-!!!"
Captain Starr's Brittanian Ironclad - FISH!!!
The ship and fighters pushed forward full force.
"Come on chaps, no one fires faster than the Brittanians!"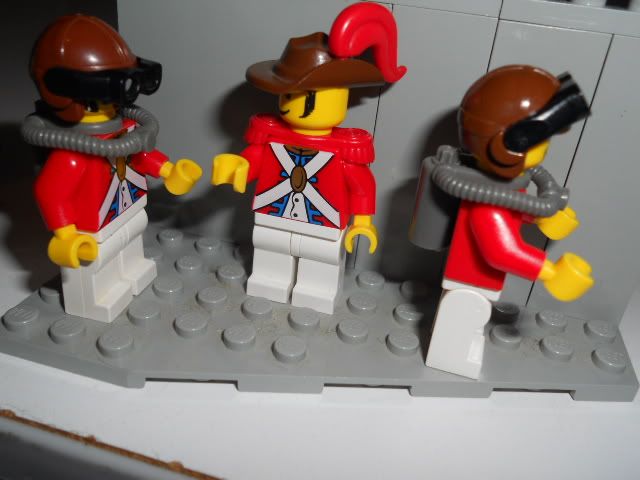 "How about the Assyrians?"
"Oh... bugger." (failed feat, guns can't fire for a round, but it doesn't matter since they were out of range anyway)
Overviews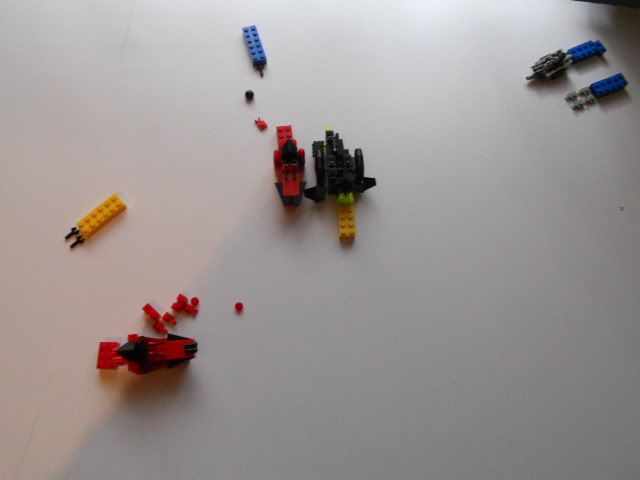 Just me and theblackdog's fighter left... It looks pretty bad. I guess now it's really 'Operation Mastercutor'.