The Avalonian Spy and his soldier begin to run toward the Lite Sider.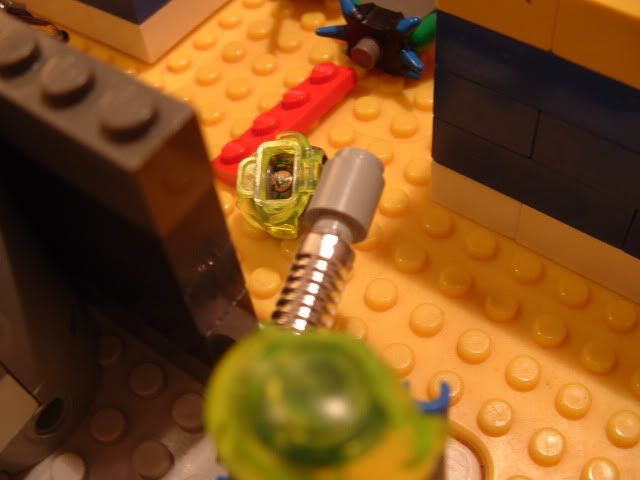 But as the Insectoid rounds the corner to shoot them, he sees the head of his master staring at him. The insect blood begins to boil...
Squeezing the trigger as hard as he can, the Insectoid blows a million holes into the Avalonian.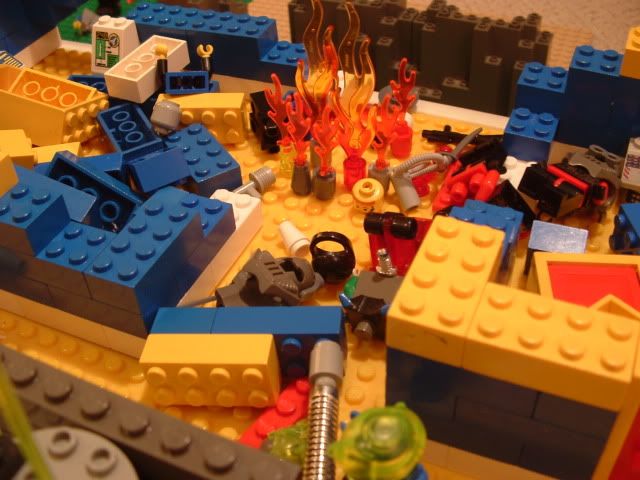 A million holes are also blown into the rocket being carried by the Avalonian. The hall way is destroyed.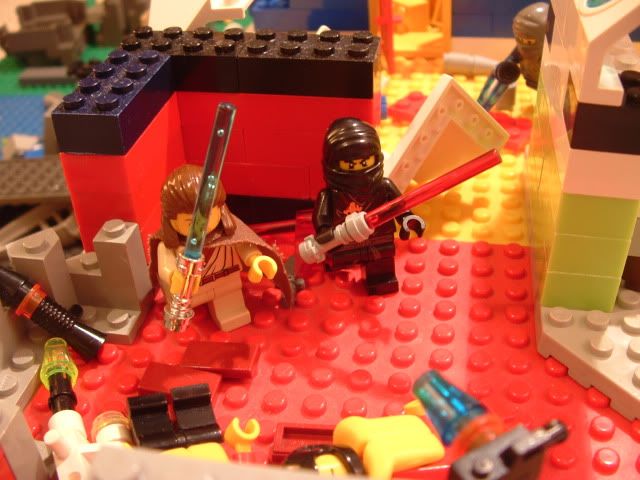 The security turret finally powers down...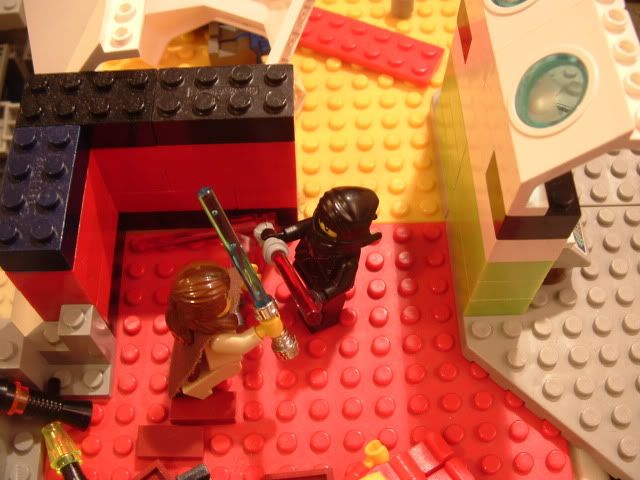 ... And the Lite Sider and Ninja Hero continue to fight.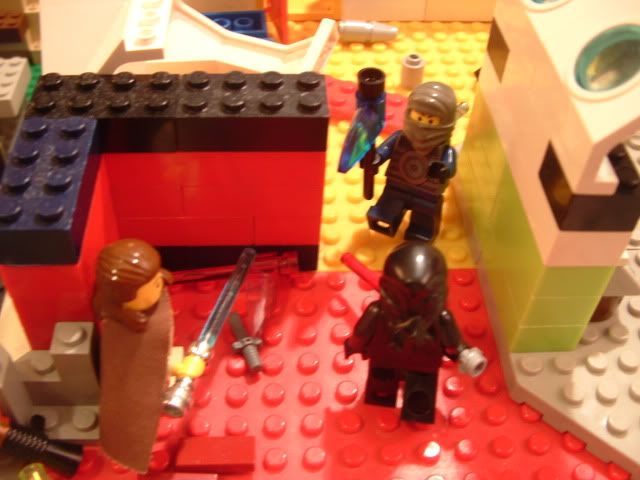 Then the spy runs in.
"Now wait just a minute here! Are you sure you want to be fighting us? Working for Avalon has many benefits! Including free dental insurance!"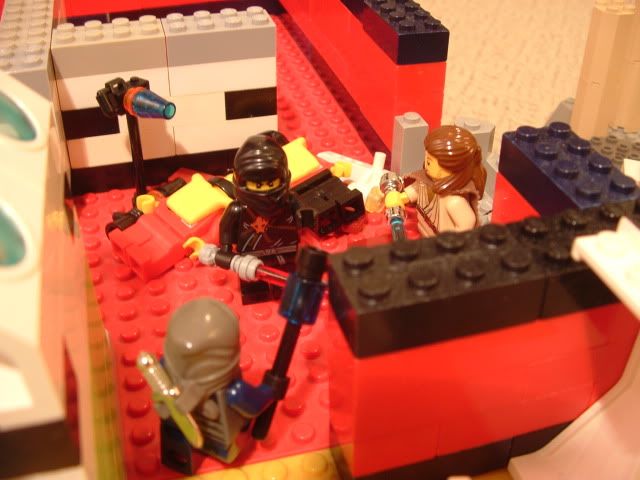 "A tempting offer, but how do I know that I can trust you?"
"I'm not an Avalonian, but I know that they are good people. Whaddya say?" asks the Lite Sider.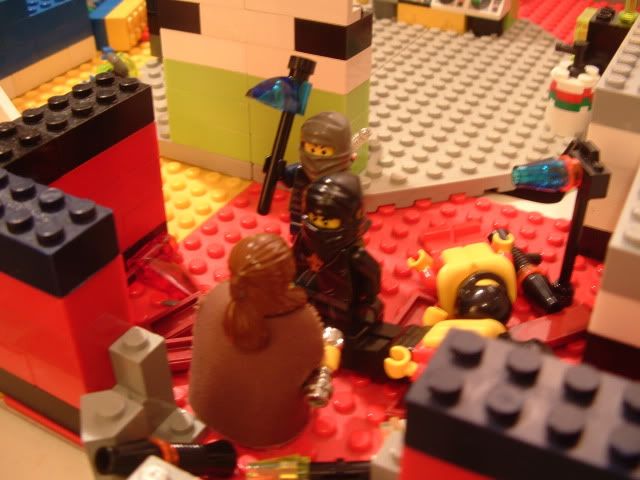 The Ninja Hero accepts the offer made by the spy, but secretly he plans to kill the Lite Sider and Avalonian as soon as they turn their backs on him.
But the chance never comes. The Warhead sphincter smashes through the wall and knocks everyone back.
The Lite Sider jumps up and rushes at Warhead.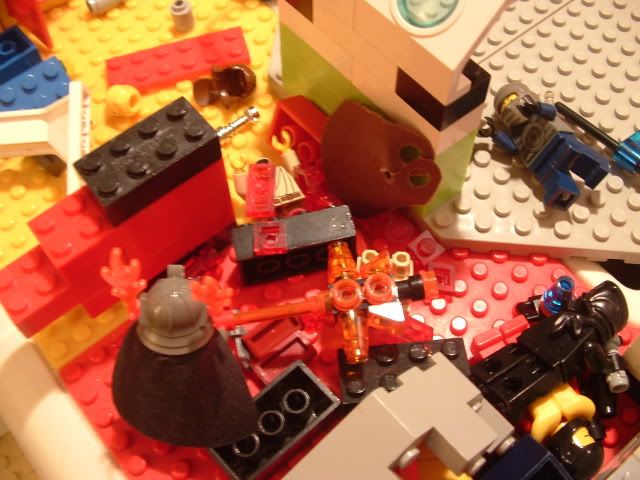 A futile effort...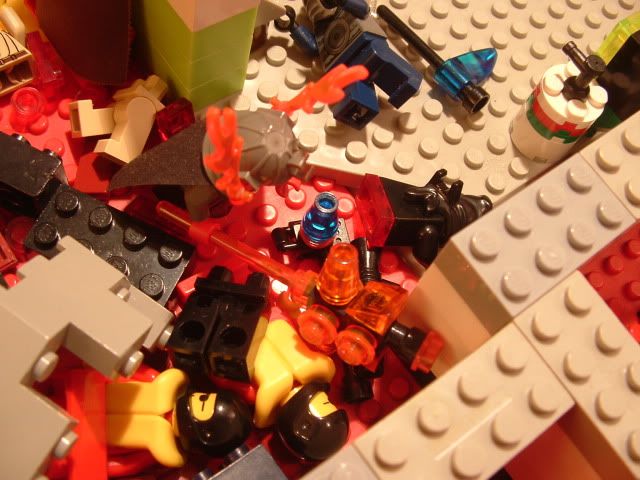 Warhead also kills the ninja hero.
"MORE!!!! MORE!!!!"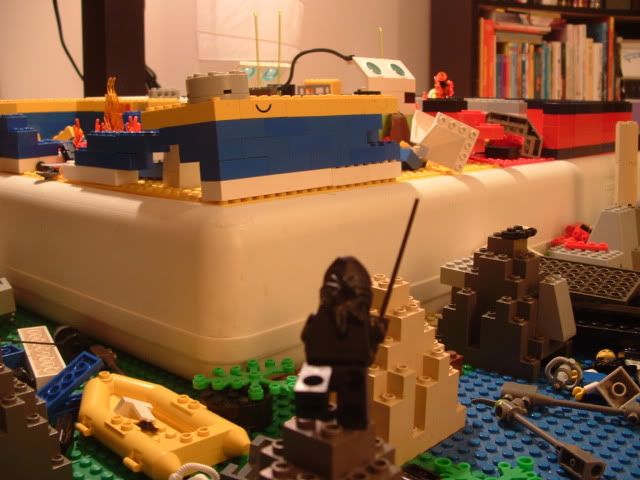 A chill wind slips by the ninja that killed the Cymru Officer.
"Death is certain..."
He runs back toward the compound.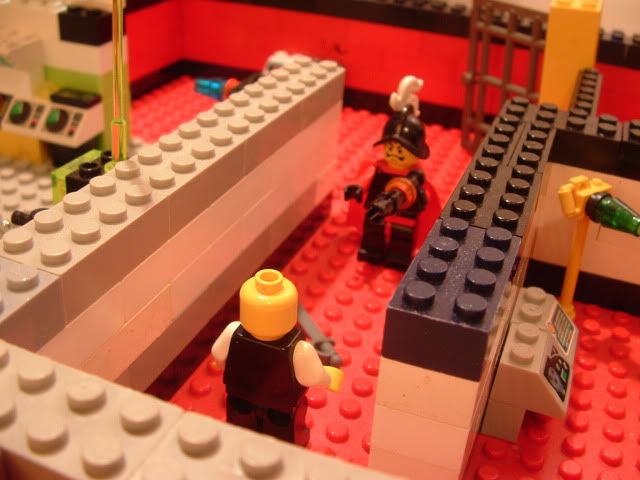 "I'll ask you again, Nagirrac. Do you feel lucky?"
Semaj Nagirrac stands frozen. He is unable to make a decision until...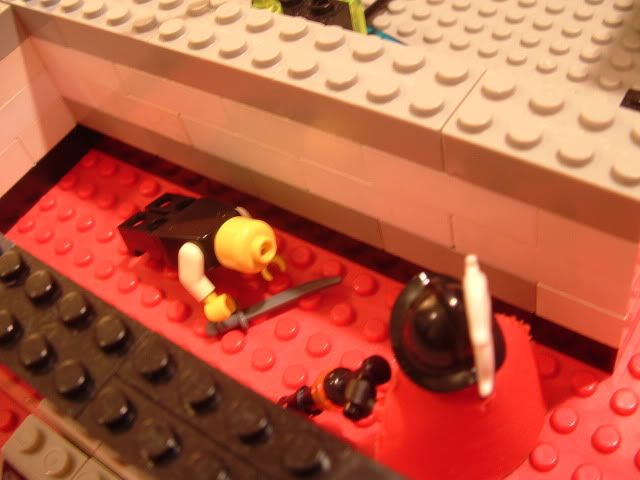 ...Warhead's shout distracts the Inquistador. Semaj makes his move!
"Que? NO-!"
Alejandro De Boombosas is defeated.
High Chancellor Nagirrac picks up the pistol and saber and runs to the other side of the compound.
"I may just make it out of here..."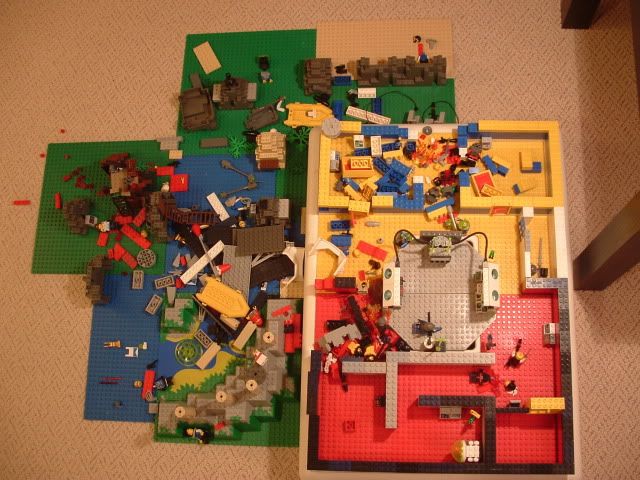 Overwatch
Please submit orders.
Remaining Factions:
Insectoids
Avalonian Spy
Ninja
Warhead
Semaj Nagirrac