http://www.brikwars.com/forums/viewtopi ... 16&t=10250
Round 1
WDK's
- IV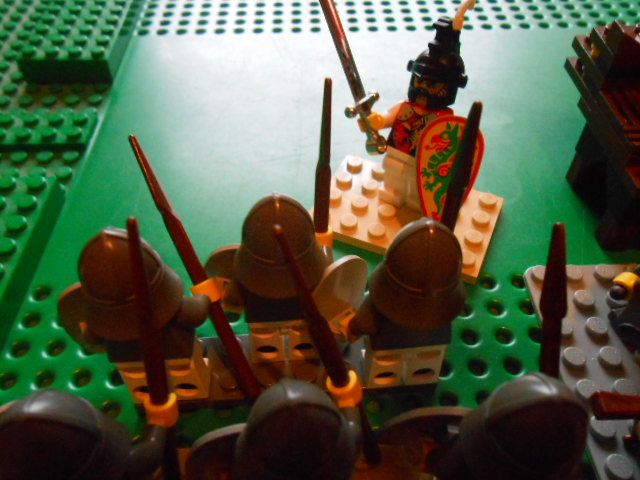 "Form Schiltrom!"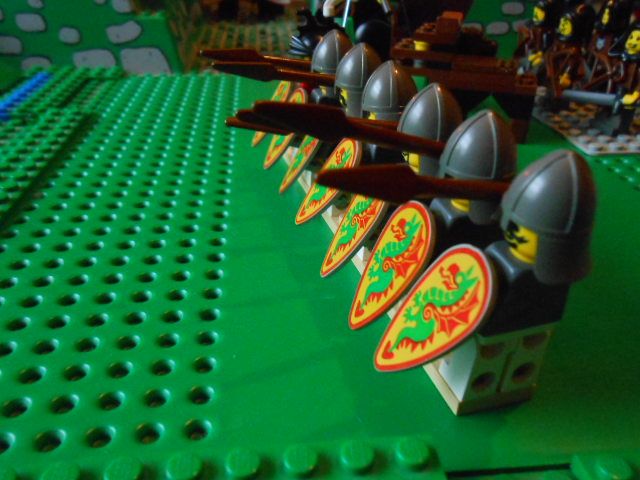 The spearmen lock shields to set up a defence and advance. They get bonuses to parry and also get first strike against opponents Brikwars enough to charge straight into the spears.
Sorceress Mordra
- Silverdream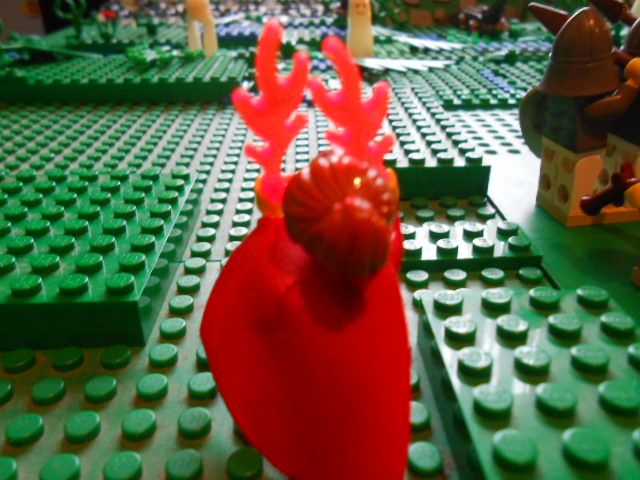 Mordra tries to set fire to the swamp.
Her spell isn't as grand as she had hoped, but one of the spirits shrieks in terror as it is enveloped in the magic flames. Scratch one Lost Soul.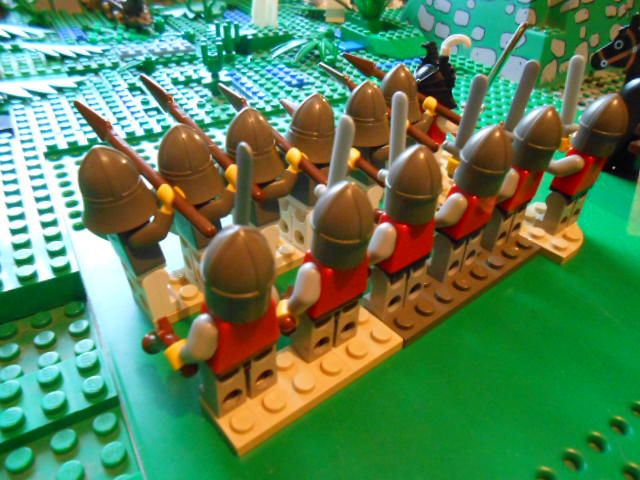 Her pistoleers form up behind the WDK formation. The spearmen are instructed to crouch down when the pistoleers make their volley.
Voytek
(Zupponn)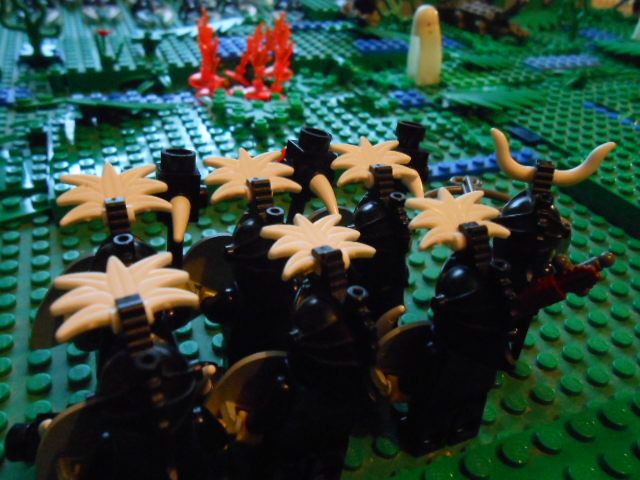 The Bulls close formation and advance, ready to swat anything that gets in their way. Voytek takes a shot at the nearest Lost Soul.
Voytek's aim is impeccable, but the Lost Soul merely grins as the crossbow bolt passes straight through him.
Sir Konrad - heavyfishcannon
Konrad and his men wait. I hadn't given it much thought, but since wolf riders are awesome, let's just say they can be used as horses.
Zahru - Zahru II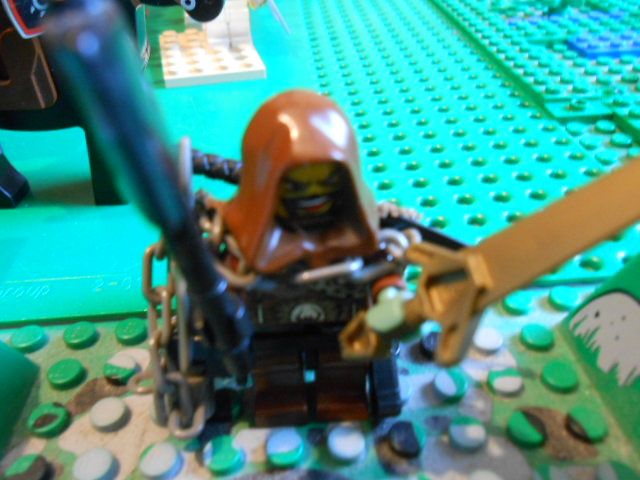 Zahru jumps down and prepared to greet the impending Crimson Knight assault at the edge of the valley.
Crimson Knights
- NPC
They comply quickly, the front two angry inching themselves into the fray while the Iron Granny wreathes one's sword in an ominous magic hue.
The struggle goes back and forth, but no blood is drawn.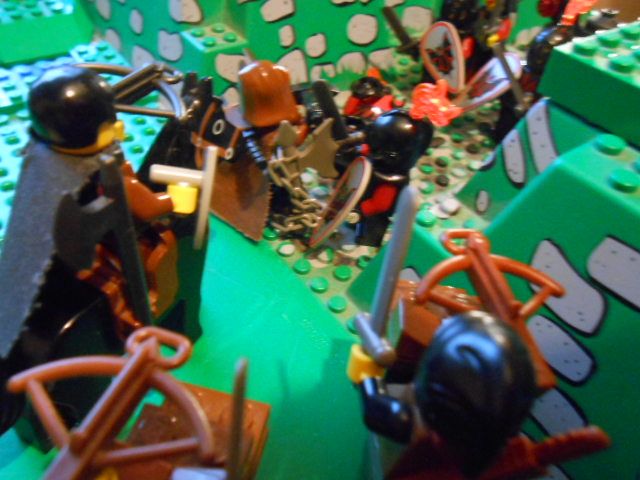 Konrad and the Wolf Riders then spot the Crimson Knights and lay down a volley. While his men are ineffective, Sir Konrad manages a lethal headshot.
Minotaur
- lawmaster
Approving of the Bull's willingness to march forward against such odds, a Minotaur joins them. It has regular Hero stats (like Konrad or Voytek) and can make feats of (or loosely related to) Strength and Minotaurness (however you choose to interpret that).
Aelcar the Shadow Wizard
The provoked Lost Soul hovers ominously closer to the Bulls.
The Guardian of the Swamp (Wight-like undead) puts out most of Mordra's flames.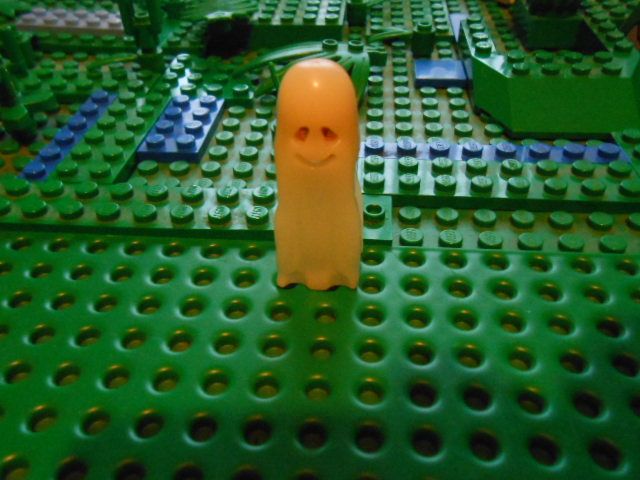 The second Lost Soul floats towards the invaders as well.
Aelcar: "I am the protector of this swamp! Fear my powers!
None
of you shall pass!"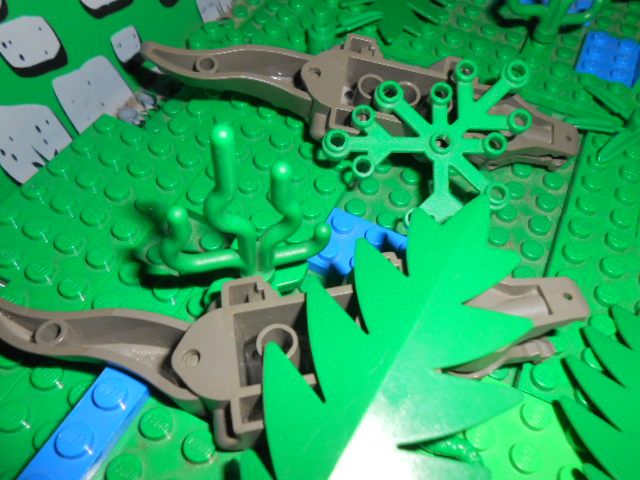 Whatever display of power Aelcar had in mind terribly backfires as the foliage starts strangling the undead crocodiles and pulling them underground.
Cursing vehemently, Aelcar manages to dispel his failure, so the crocodiles are spared.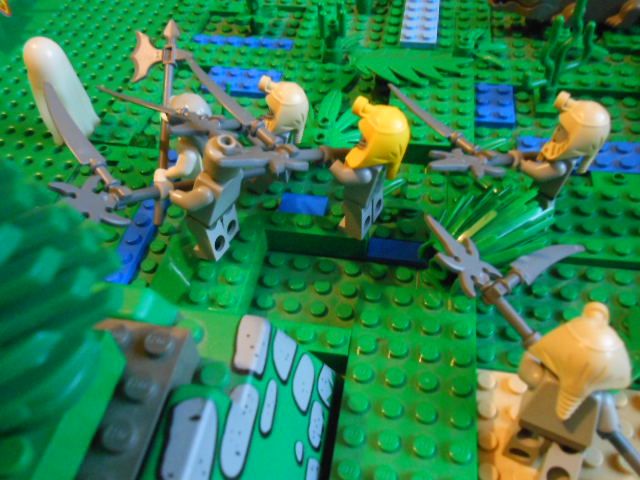 Receiving a movement buff from the Bitchy Witches, the Swamp Devils advance, seemingly unobstructed.
The mass of vermin and skeletons starts pushing forward as well.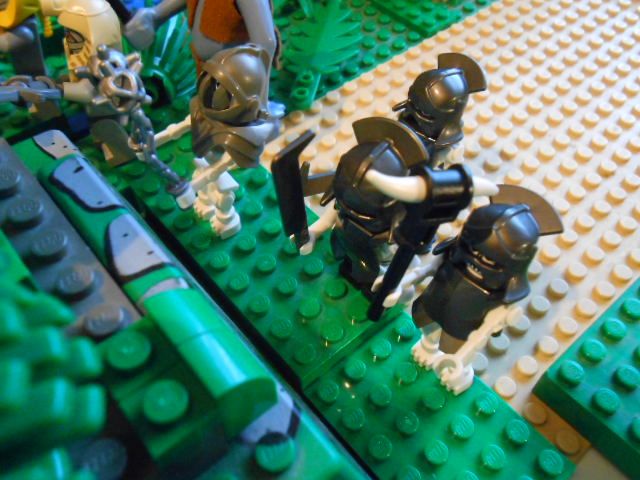 The skeleton warriors seem to have an entirely different idea.
One of the pistoleers fired at the approaching Lost Soul, but wildly misfired.
Overwatch