A mysterious palace stands in the middle of the desert. Whose could it be?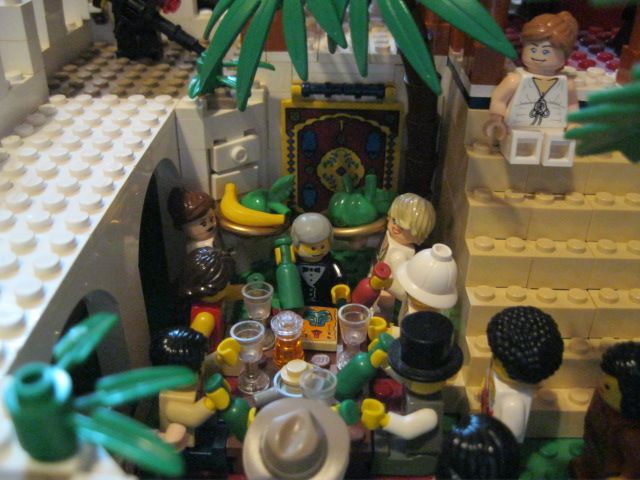 "...and that, my friends, is how survived the Brikpocalypse with only a Swiss army knife and a roll of duct tape." It's the Dos Briquis guy of course.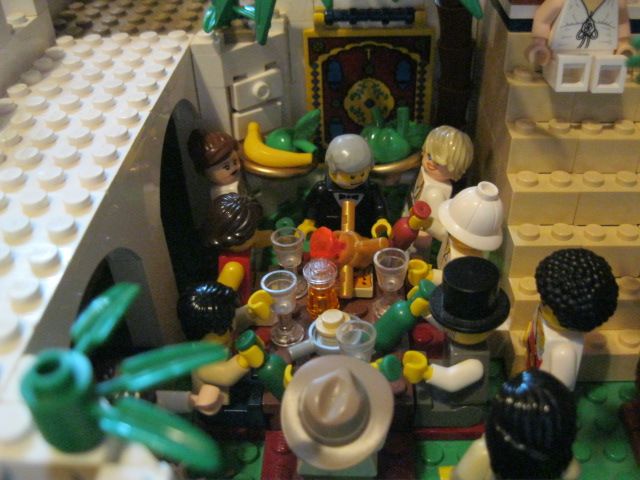 "But enough about that. The reason that I have brought you all here is that I have found the key to unlock the legendary Temple of Boom as well as the map to find it. The tomb inside is reputed to contain untold riches, but is protected by deadly traps, monsters and curses. That is why I have assembled you, the greatest team of archaeologists, adventurers and treasure hunters in the world to find this tomb, survive its perils and seize its treasures: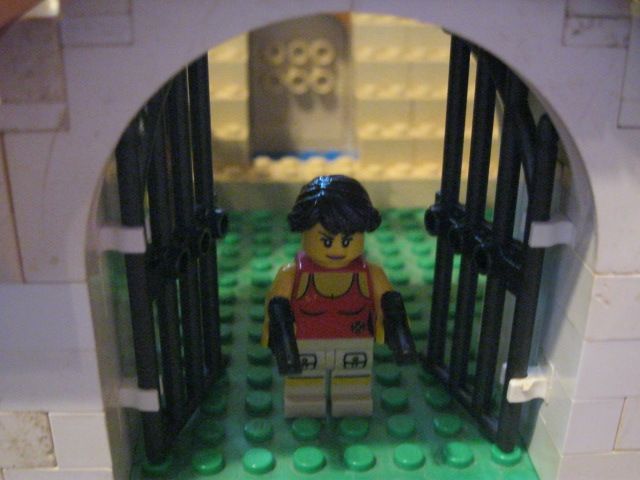 "Lara Craft, the Tomb Grader,"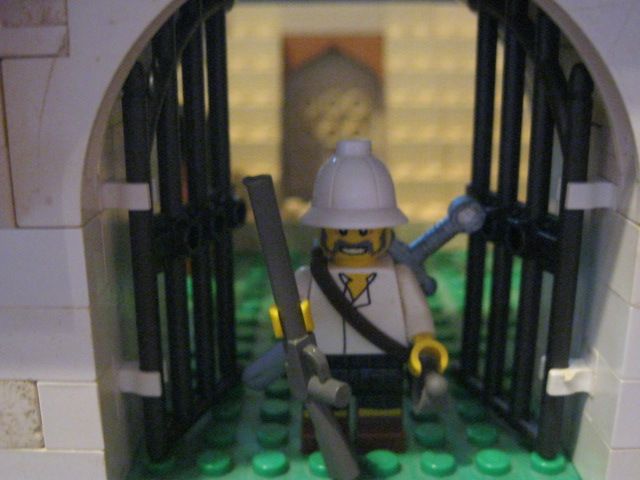 "...John Connery, legendary Scottish adventurer and big game hunter"
"...Dr Winston Weathersby, a renowned surgeon and explorer,"
"...Dr Heinrich Mannfred Grünschild (HMG), the famed German archaeologist and cryptologist,"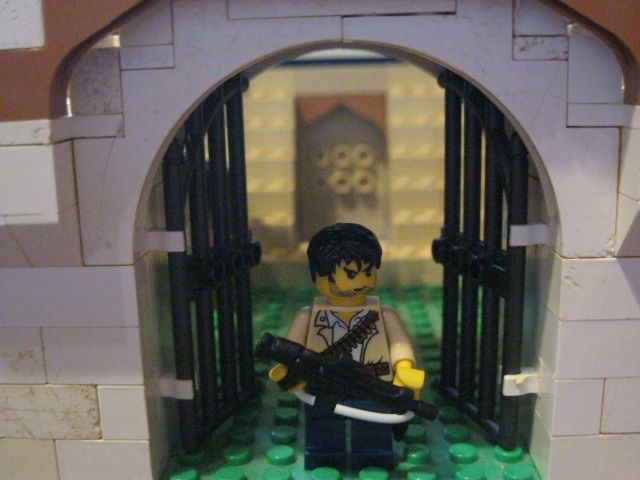 "...Nathan Jake, international treasure hunter"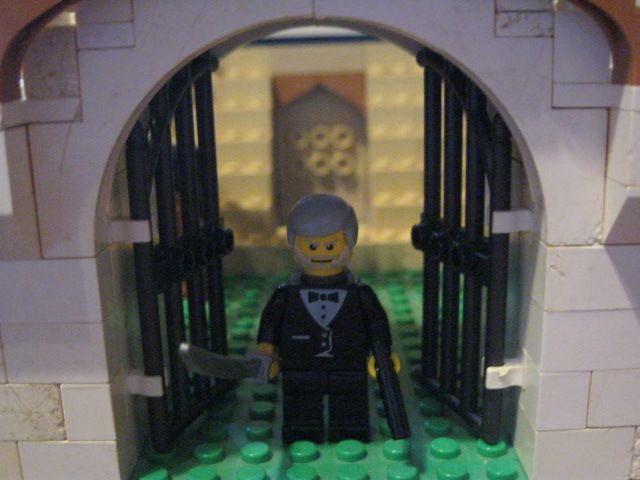 And of course myself, the Most Interesting Man in the World. Now who wants to go find some treasure?"
Later...
The team finds the entrance to the Temple of Boom and after some brief excavation work, they have already uncovered some treasure. The Dos Briquis guy prepares to put the key in the door to open temple when company arrives...
"Surely you didn't think you were the only one who knew about the Temple of Boom. Surrender the key and the treasure, and I may let you live!" It's the evil Señor Sinister and a band of mercenaries who are out to steal the treasure for themselves!
"Not a chance!" The Dos Briquis guy replies.
"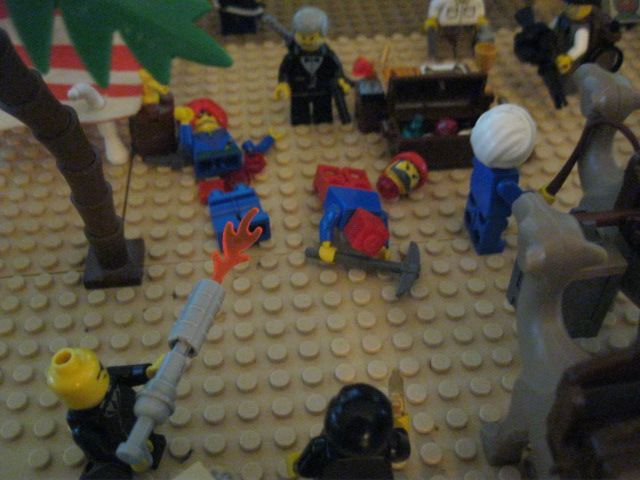 "I was hoping you'd say that." Sinister responds. "Kill them all." He says, turning to his men. His bodyguard then blasts two workers with his shotgun.
Overwatch: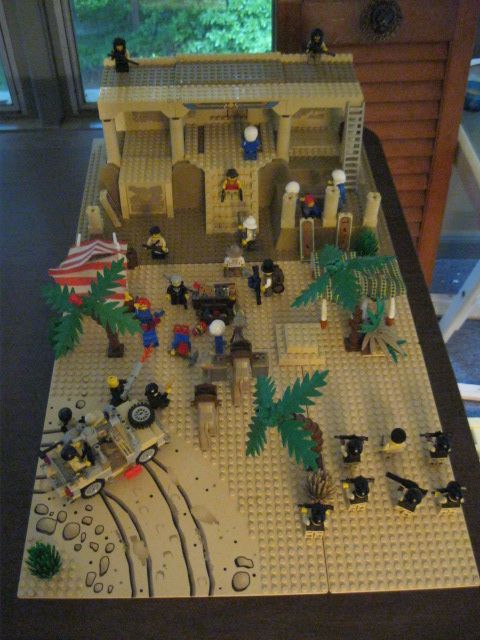 This battle will be played out one area at a time. Once all enemies are defeated and all puzzles are solved, the team will advance to the next area.
Spots:
Lara Craft- Wingnut
John Connery- Apollyon
Dr. Winston Weathersby- Lawmaster
Dr. HMG- Quantumsurfer
Nathan Jake- Heavyfishcannon
The Dos Briquis Guy- Kalvinator
Additional info regarding characters will be pm'd to the people who choose them.