John Connery- Apollyon
Drawing his swords John Connery carves a mummy up.
Mummies-NPC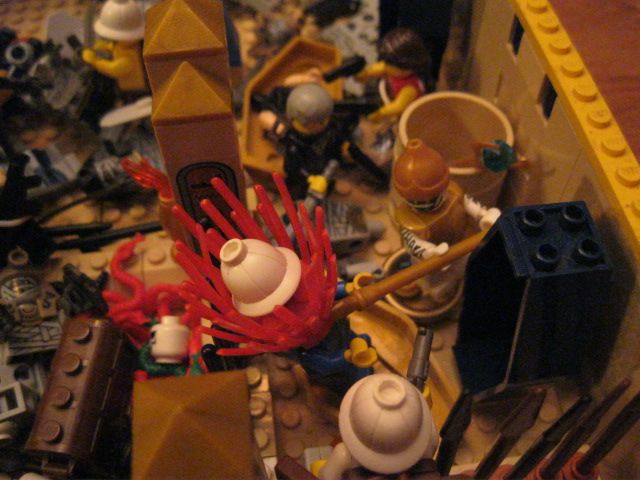 The armored mummy stabs one of the workmen in the throat.
Lara Craft- Quantumsurfer
Lara tries to learn from her last attempt at executing an enemy, but after having one pistol jam and the other roll a 1 for damage, she is equally unsuccessful.
Dr. HMG- Quantumsurfer
The good Doktor runs over and takes out the armored mummy.
The scarab statue comes to life and drops out of the doorway. Is it a new enemy to fight?
No, it just scampers off to the next area.
Overwatch:
Let me know if there's anything you want to take from this room. The exciting conclusion to the Temple of Boom will arrive in Part IV!