John Connery- Apollyon
John Connery lays the Egyptian general to rest by pile driving him into the sarcophagus and taking his daggers.
The Most Interesting Man in the World- Kalvinator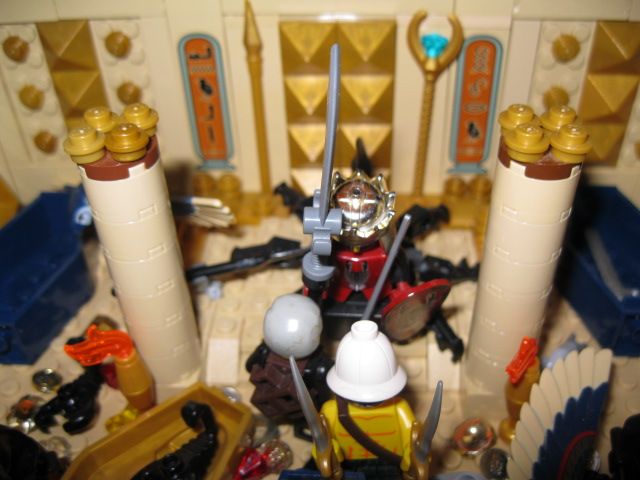 The Dos Briquis guy attacks the scorpion king. His spear breaks while his sword is unable to penetrate the scorpion king's armor.
Mummies-NPC
One mummy elite tries to hit the Dos Briquis guy, but fails and hits the scorpion king instead. No damage is done however.
The other mummy elite hits John Connery. "Is that the best ya got laddie?" John Connery shouts before stabbing the mummy in the throat.
The scorpion king hits John Connery, but doesn't beat his defense roll.
A scorpion tries to attack Dr. HMG, but gets stabbed by his sword instead.
Overwatch:
Send in Orders!