http://www.brikwars.com/forums/viewtopi ... 44&start=0
and so it begins...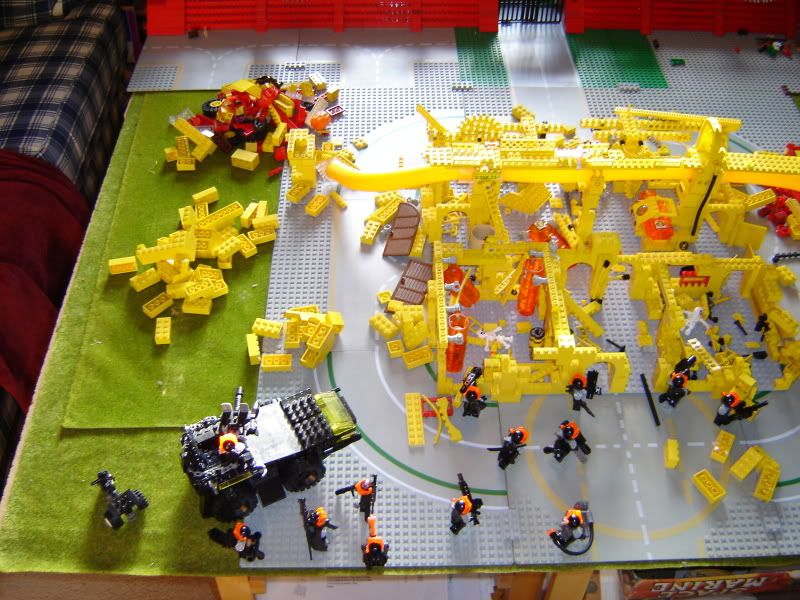 These pictures should provide you enough info to be getting on with placing your orders. Don't ask for more, you're limited to what you can see here.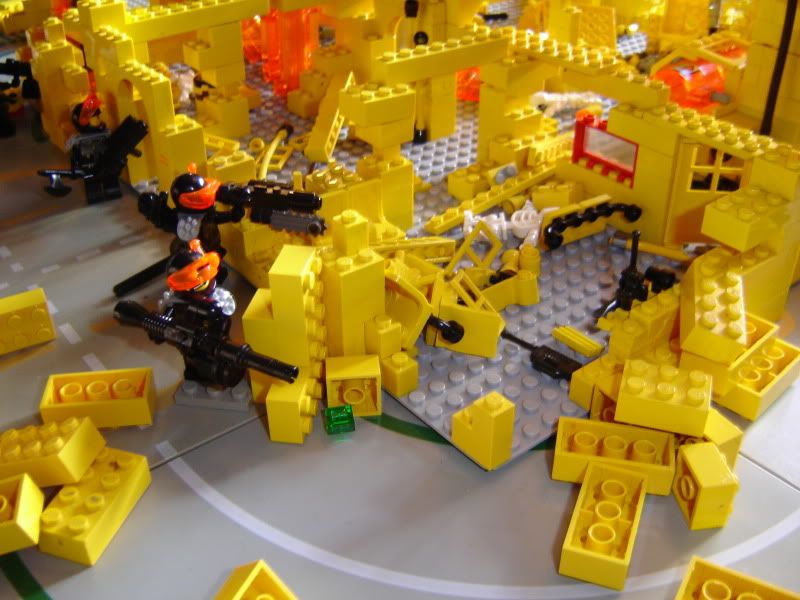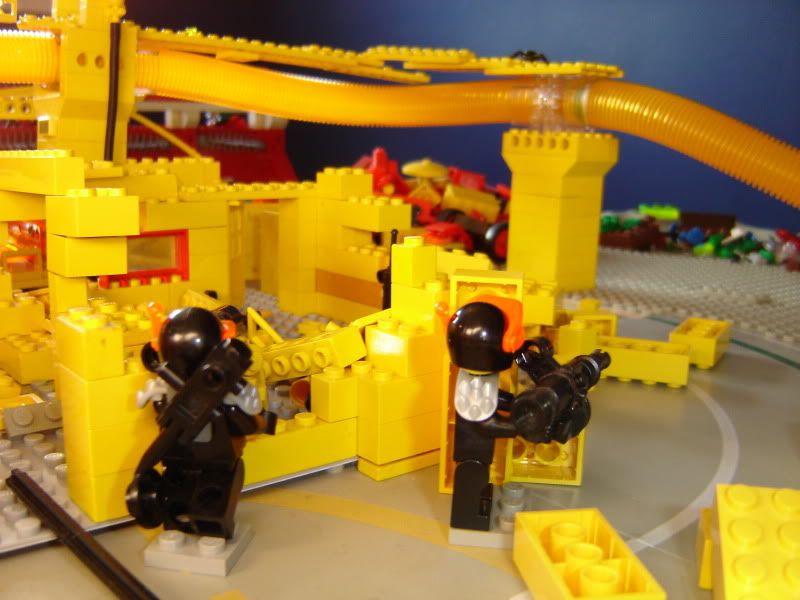 F!SH: "Right Flank, no contact."
Killer: "Minesweeper detecting no IED's in the immediate area."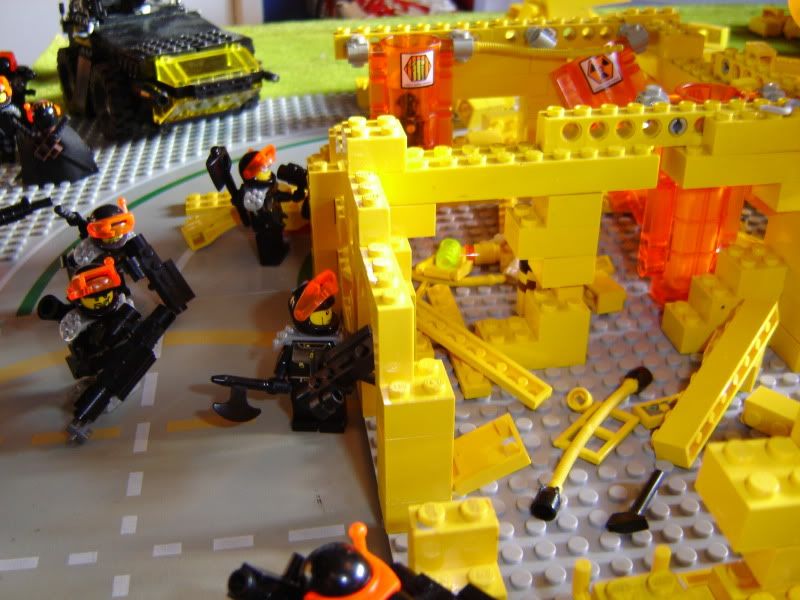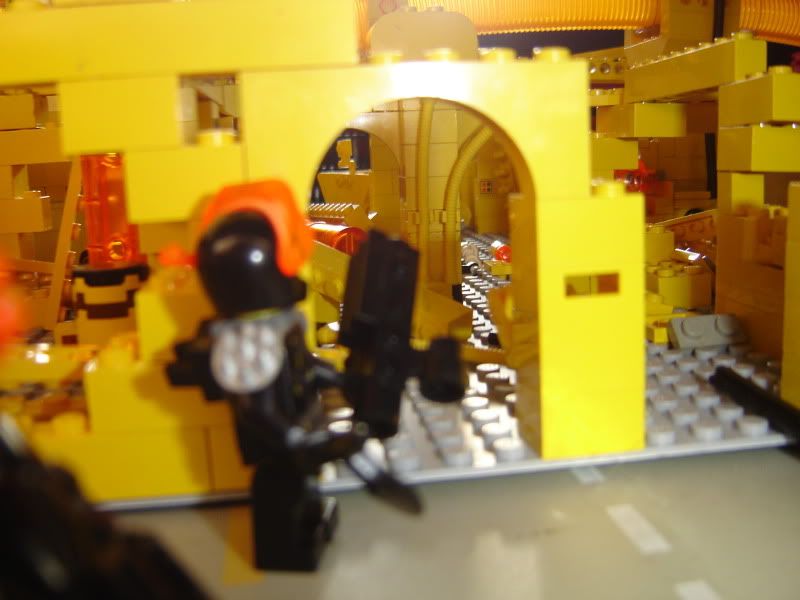 Silva: "Main Entry, still no contact..."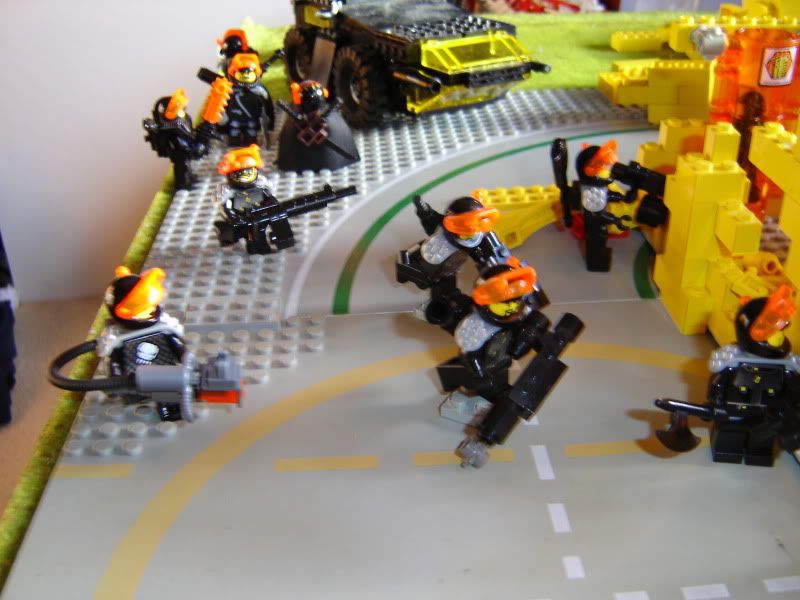 [Piltogg and Lt Cruise are bringing up the rear heading to the building. MasterEcabob and Genrl'o'Death is between them and the building].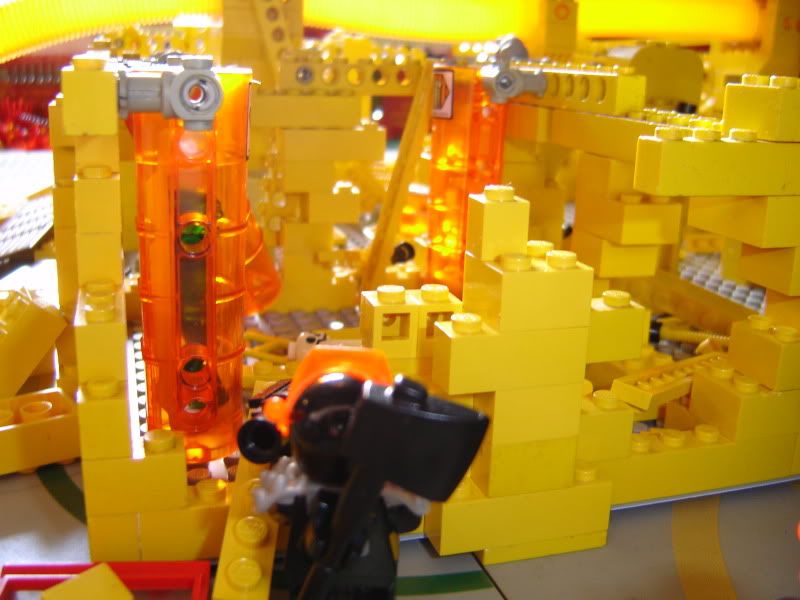 Aoffan: "Left Flank Clear, no contact."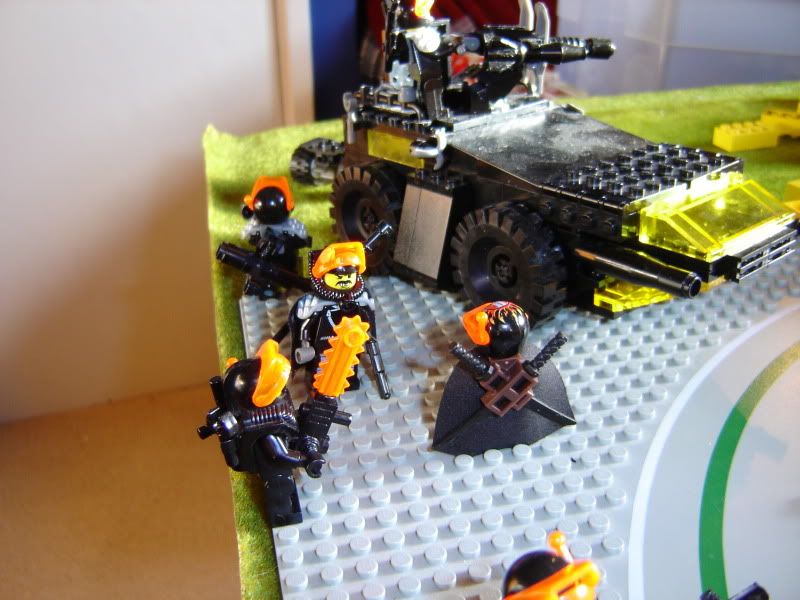 [BFenix is near the rear of the APC while Moronstudios is near the Colonel].
Colonel Kreig: "Right Gentlemen, proceed with the assau..."
A sudden priority comms breaks through the radio chatter.
"APC! Sensors detecting a power up, Left Flank!.. No visual damit!.."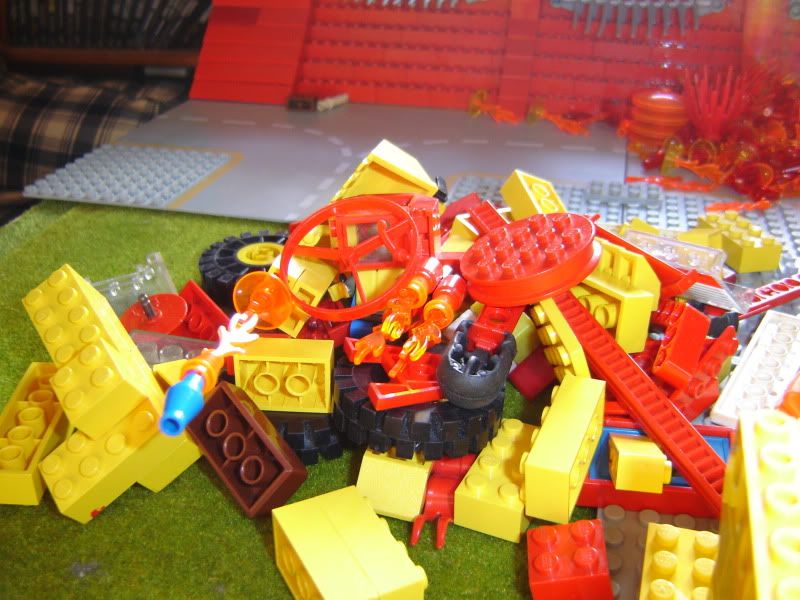 ...Something, hidden within the twisted debris of the wasteland where it watched and waited until now. The Scav Crab power armour opens up with everything it has.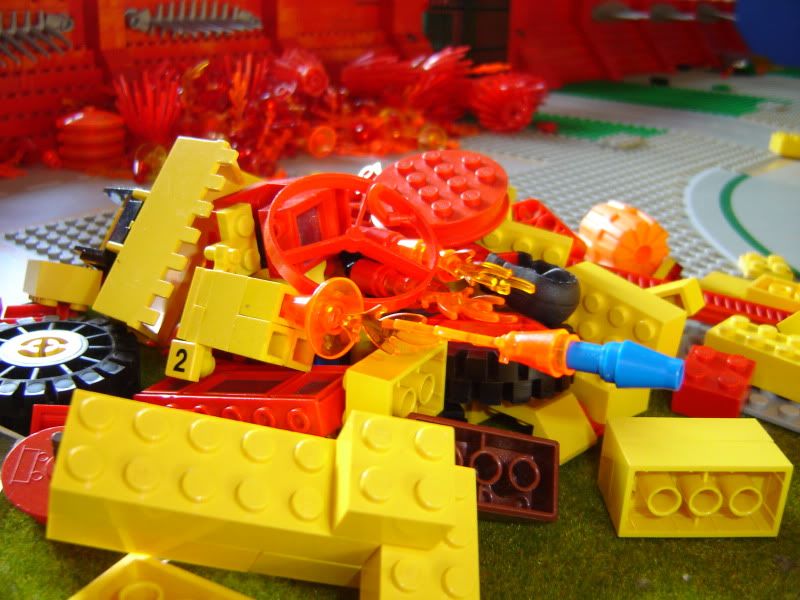 "!!!IT'S A TRAP!!!"
Rockets salvo out as autocannon muzzles flare...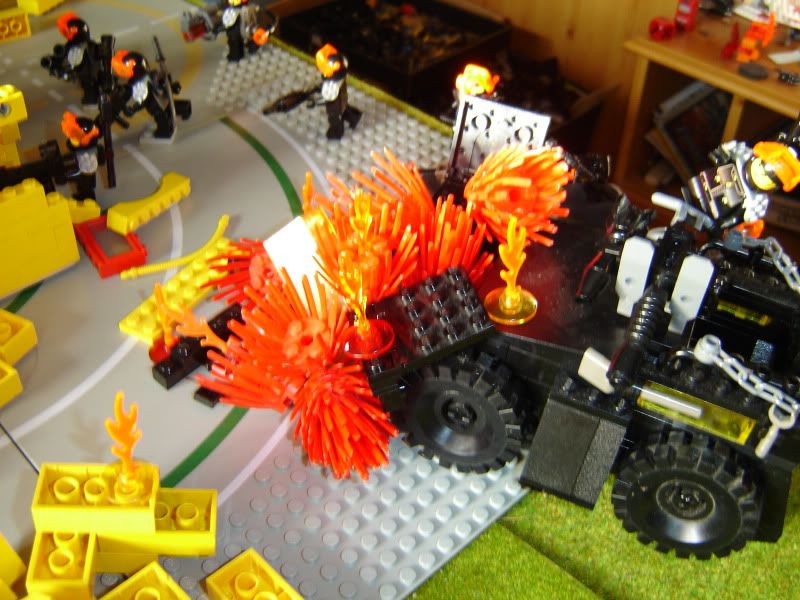 KRA-KOOOOOOOOOOOoooooom!!!
A four rocket salvo with two crits and a mediocre armour save spell disaster for the teams transport. The Gunner is sent flying while the Colonel and Crazyhorse dive for cover.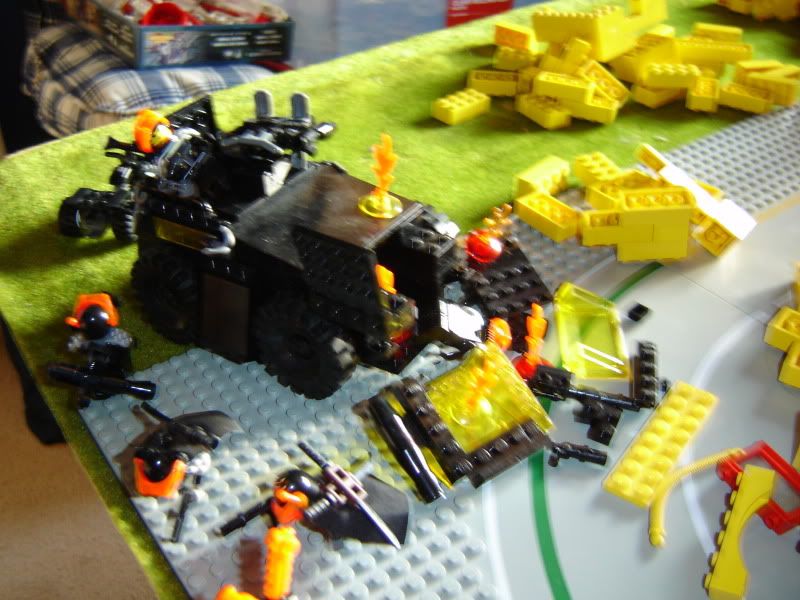 The driver does not survive. The gunner is disrupted but the turret weapon is functional.
Colonel: "REPORT! Where the hell did that come from?!."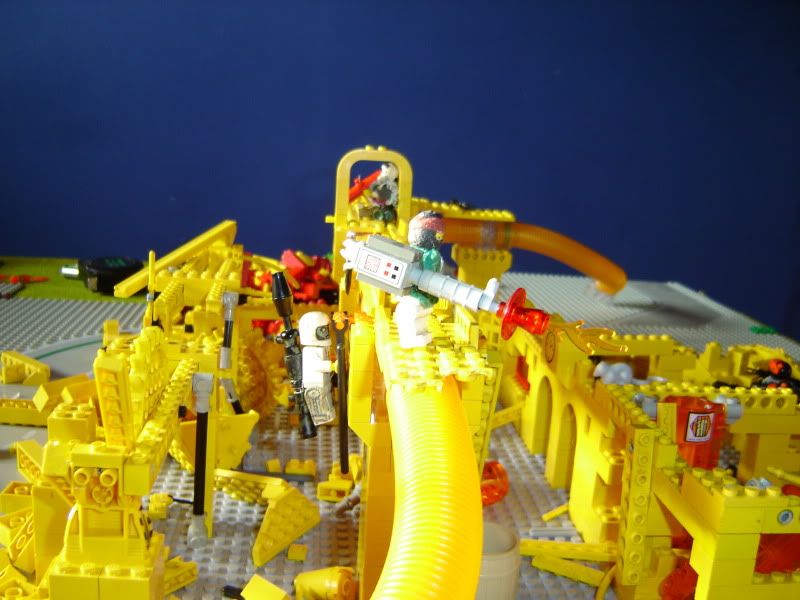 A Scav Junker Autocannon opens fire from the walkway as others try to get in position.
The muties must be doing something right as another crit spells the end of the Gunner chick, the turret is still undamaged.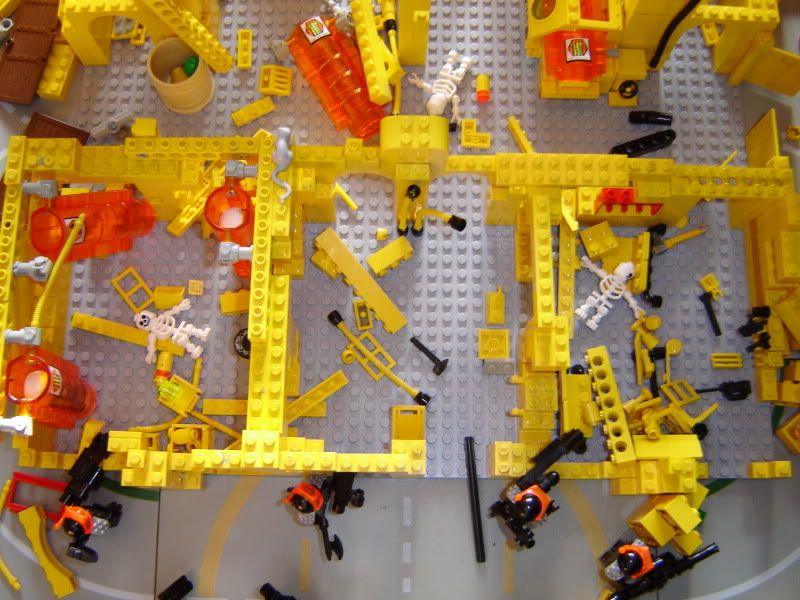 spot the rat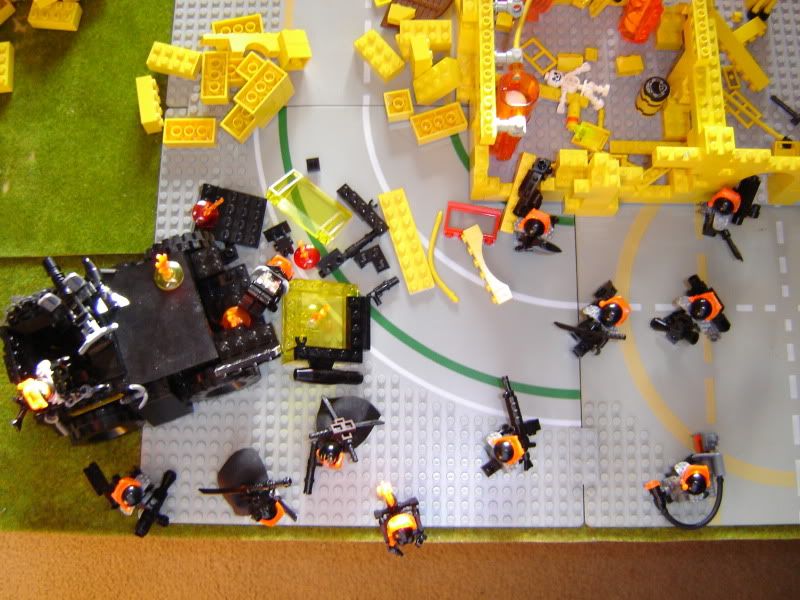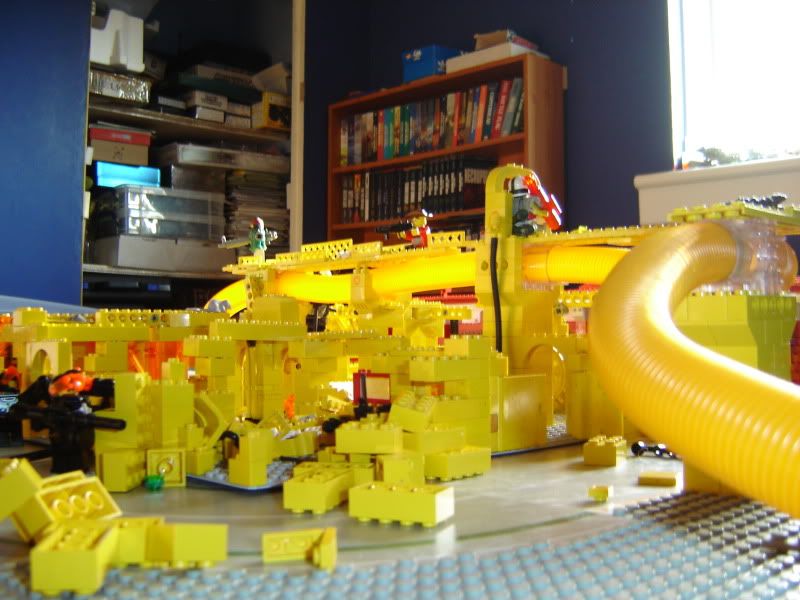 Two of the Scavs sitting down gain a cover bonus due to the angle and debris.
Ok, over to you guys. Place your orders here (and carry out your descusions here if you want too) and we'll see what happens next.