Last time, Liana and her companions went to Ursa Hold to explain the situation that happened at Dawnport to the Ursar Nikodim.
Nikodim: By what you're telling to me Miss Crowclaw, we're facing a looming, bizarre threat, probably of sorcerous origin. You must venture forth towards Imperial City and share your story with Majisto, he might know the exact nature of this oddity.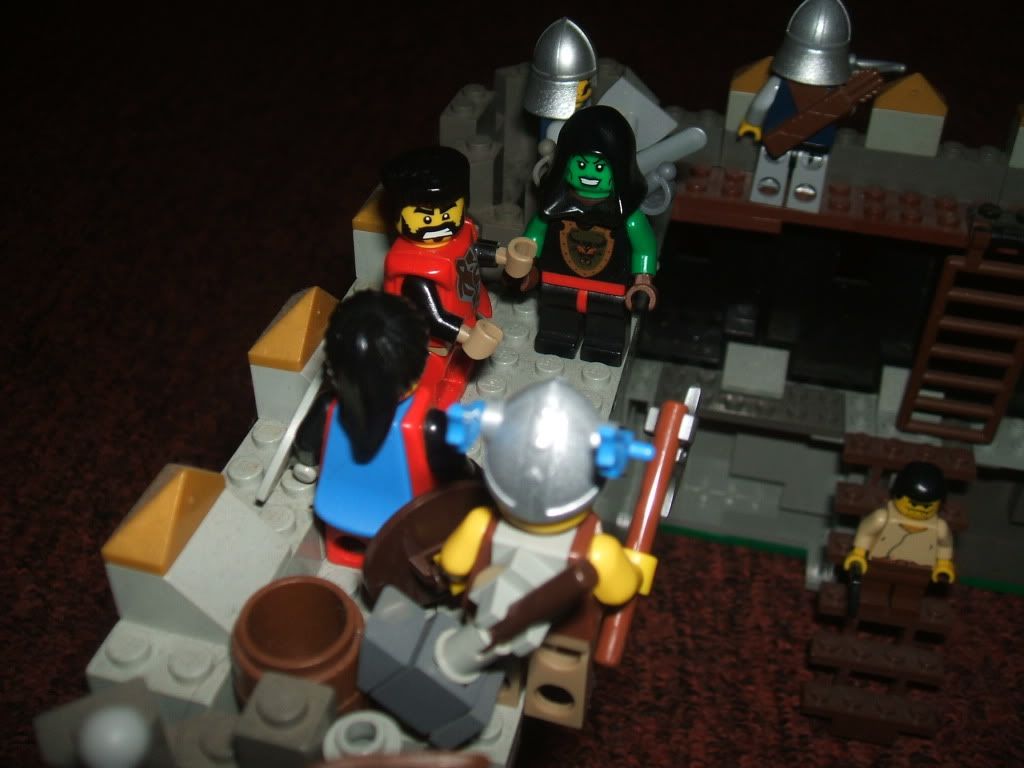 Nikodim: Traveling in these troubled times can be perilous, as such, I'll lend you my intelligence officer, Zuleika.
Bjarn: An ork!?
Zuleika: Just the half of me, norse. You have no idea how handy that can be in times like this.
Nikodim: Zuleika is an excellent trailblazer and knows her way around the wilderness, with her lead, you can reach Imperial City in a couple of days, and more importantly; unnoticed.
Liana: Thank you mighty Ursar for your aid. Is there anything we could do in return?
Swordsman: My liege, I'm most sorry to interrupt your conversation, but a vast army of ork and undead forces had been spotted marching against Ursa Hold.
Nikodim: This is worse than I thought, an attack so soon... Get ready for battle stations! We won't let them have Ursa Hold!
Bjarn: We can stick around and clobber some evil, sir...
Nikodim: No. You must go, and as soon as possible. Take the trail southeast from the Hold, we'll handle the rest.
Later: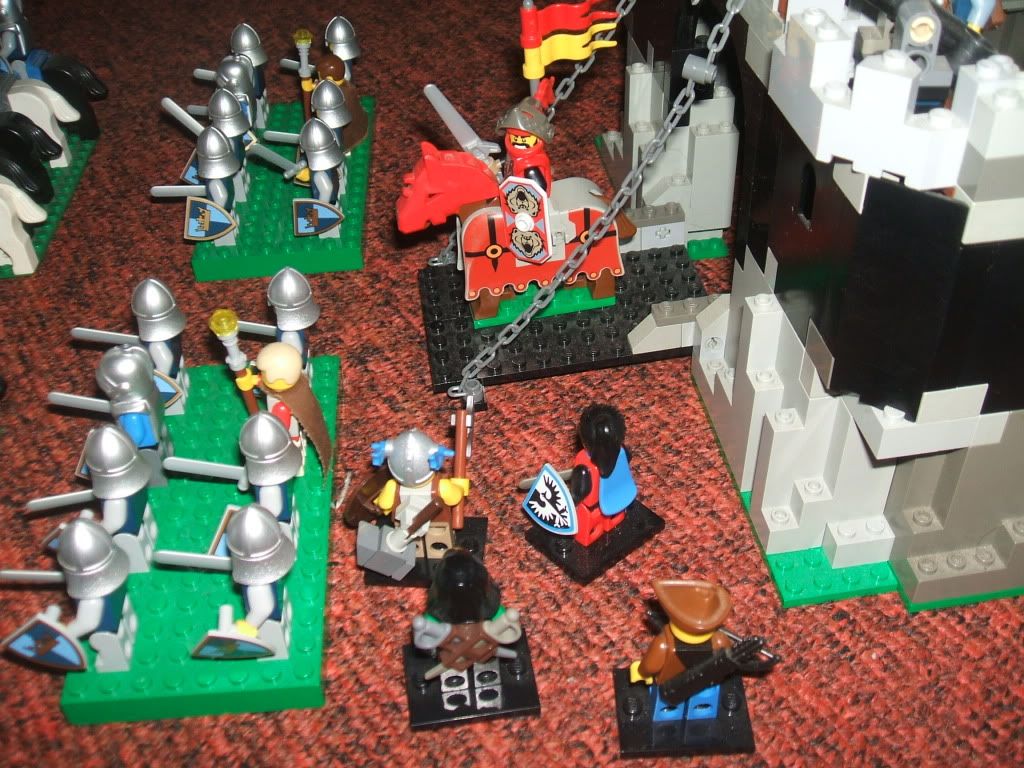 Nikodim: Now hurry! The sooner you get to the majistik, the bigger chance we have against this unknown threat!
Ezra: Aaah. It is a good day for a slaughter. If I'm correct, my new ally should arrive just by now.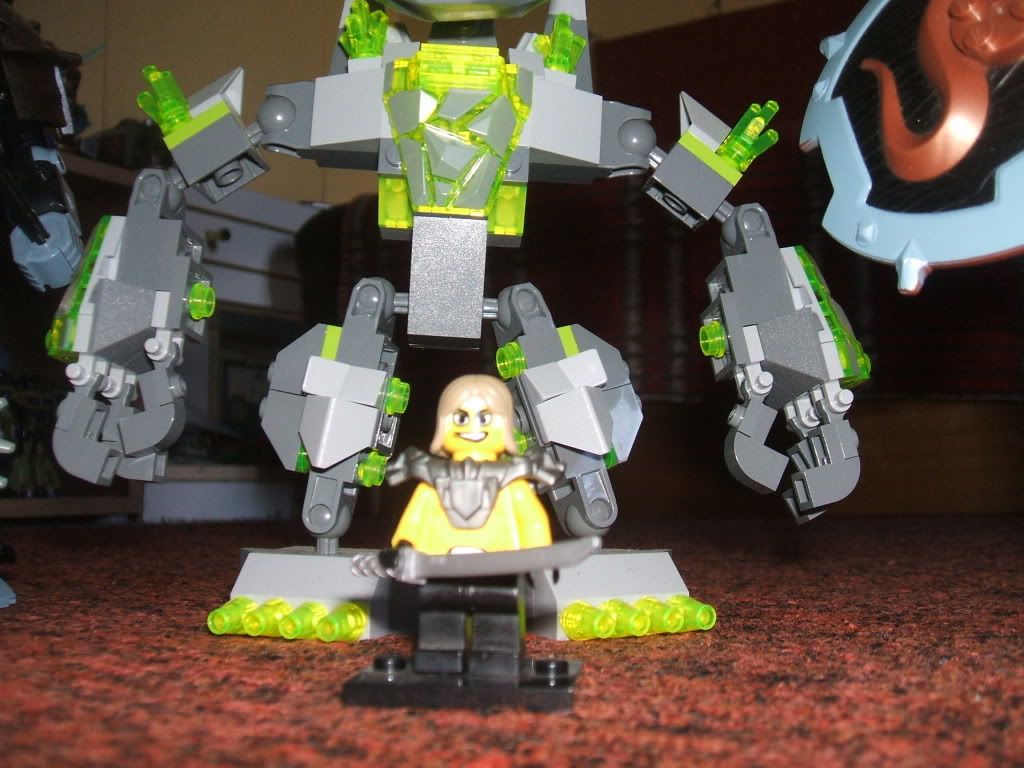 The Destroyer: Luckily that half-dead mortal gave me some creatures worthy of might to control... Once I'm done with this foolish game, he will give me the needs to recover my instrument of destruction.
Welcome to the Siege of Ursa Hold.
Selectable factions and objectives:
*Preselected/already taken ones are in
italics
*
Forces of Ursa Hold
Ham701
Nikodim the Ursar (knight hero)
2 squads of each of the following units: swordsmen, cavalry, crossbowmen. 1 Titan, 6 Workers (can repair), 1 Ursa Hold.
Objective: Repel Invaders.
The Party
(I'm letting some characters played by the same guys who controlled them before, but in exchange I demand a PM from EVERYONE until Tuesday to confirm they're active):
-Liana Crowclaw (Killer Karetsu)
-Gillaume, adventurer extraordinaire (BFenix)
-Bjarn, Monster hunter (Cpt. Halan)
-Zuleika, half-ork rogue (heavyfishcannon)

Objective: Rally at the 'Green Cross' Zone Indicator (you can see it on the Overwatch). All should stay alive.
The Forces of Evil
(Bragallot)
Ezra von Bragstein, mad genius hero.
2 squads of orkboys, a squad of spear and ax skeletons, 1 Corpse Grinder, 1 Rot Walker, 1 Doom Wailer Cannon.
Objective: Raze the Hold and kill the defenders.
The Destroyer
Silverdream
The Destroyer, 2 Rogue Titans, 1 Infernus.
Objective: aid the Forces of Evil, destroy.
Overwatch:
So, there are some spots free yet, once all spots are taken, I'll ask for orders, which will resolve in 'first come first served' order.