In which things get chaotic.
Bjarn
- tymon555
Bjarn gets on his feet and waits.
Modru
- heavyfishcannon
Modru recovers and moves to duel with Blaze.
Blaze Ironbreaker
- lawmaster
Blaze: 'Alright you dirty traitor, let's fight.'
'Whack!' (Blaze -1 hp)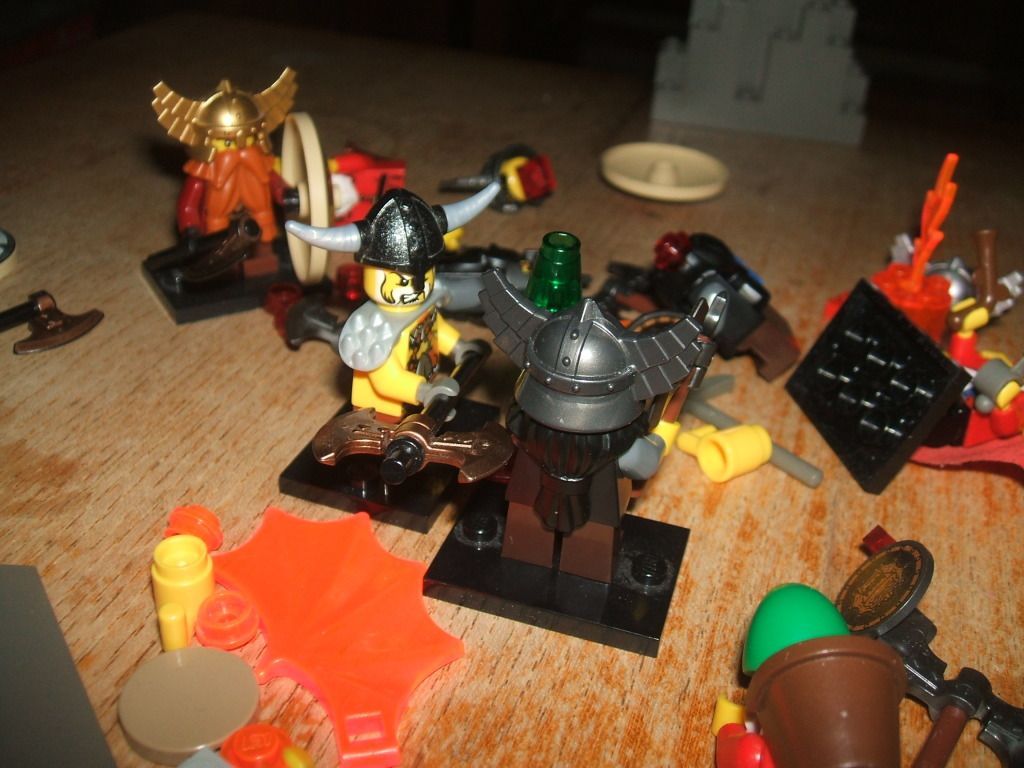 'Slash!' (Modru -1hp)
Modru: 'Ye still fight well Blaze, but you're not match for me!'
Blaze: 'Ye got one big problem Modru. Yer obsessed with yerself...'
Blaze: '... and that makes ye let yer guard off.'
The last crimson guard rushes in and kills the treacherous irongut.
MODRU - ELIMINATED
Cpt. Illustrious
- mgb519
Illustrious: 'Huzzah! We can leave these blasted caver-'
Rock Wyrm
- Silent-sigfig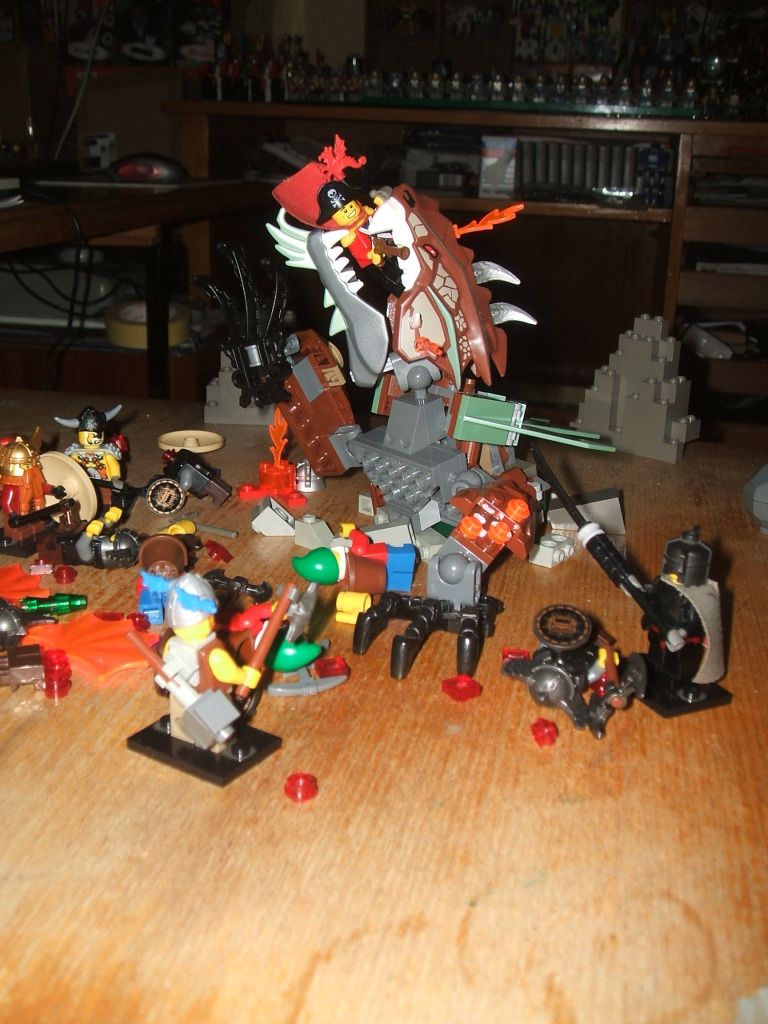 Illustrious: 'AAAAARGH!'
The rock wyrm bursts under the captain and starts chomping him voraciously (-2 hp), who tries to stab and shoot the wyrm in retaliation.
Xalen
- Bragallot/Falk/npc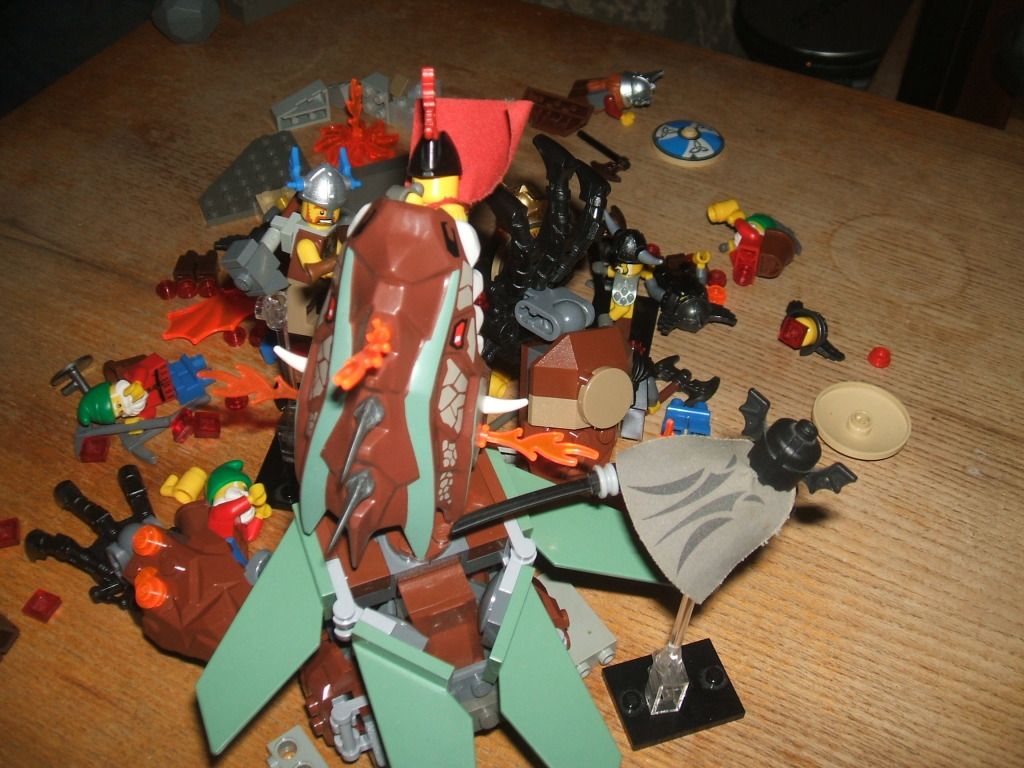 Both Xalen, and Bjarn, who had been saving up his action, burst and attack the wyrm.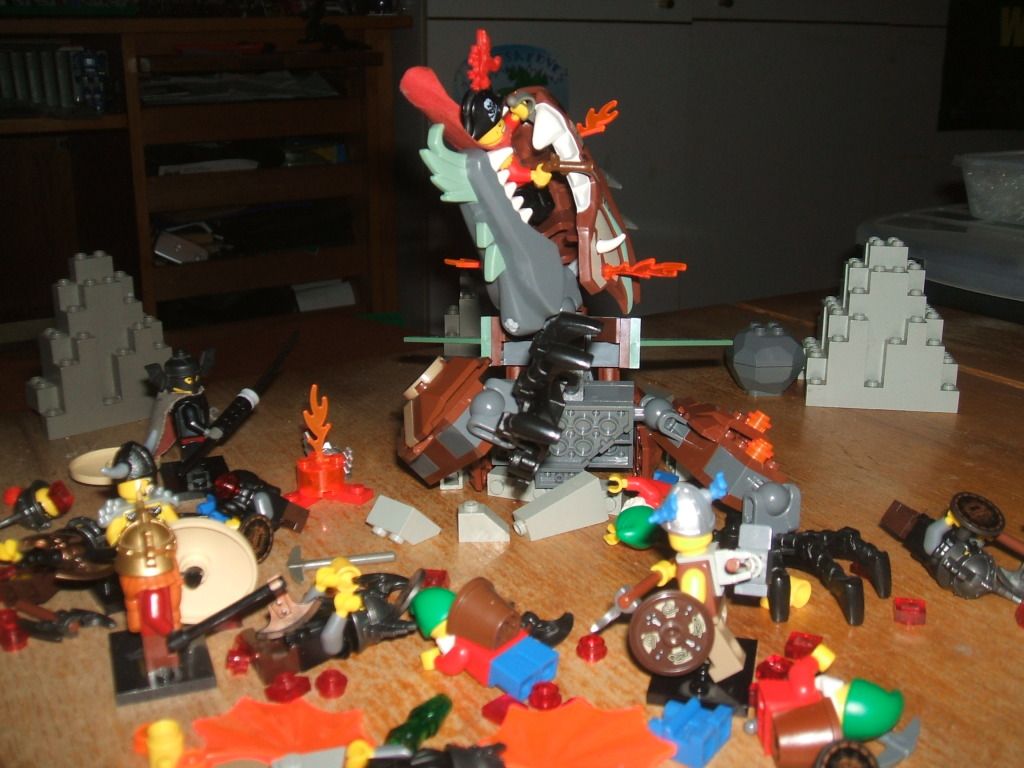 After dealing some mighty blows, the wyrm pauses for a second.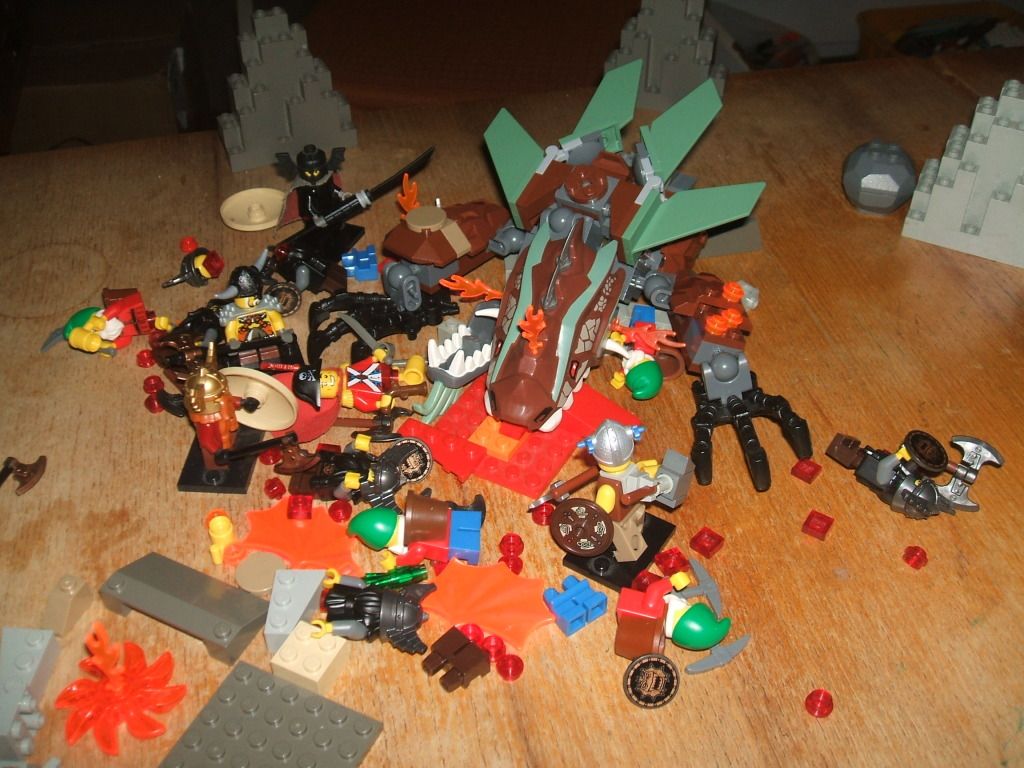 Then his head cracks apart and falls into a giant pool of lava blood.
ROCK WYRM - ELIMINATED
Illustrious: 'I don't feel good...'
Blaze: 'Ye don't look good either, lad.'
Xalen: 'Quick, alert Zuleika and leave! I'll secure the artifa-'
Suddenly, the cavern ceiling cracks, and someone falls through.
SECRET FACTION REVEALED: THE DESTROYER (SILVERDREAM)
The Destroyer: 'Well, you are some tenacious maggots. You will not believe how much time I spent finding you- Oh! *looks at Modru's artifact* This suddenly became much more interesting...'
NEW OBJECTIVES:
The Destroyer (3hp)- Kill heroes, seize the artifact.
Bjarn (1hp), Illustrious(1hp, crippled), Blaze(1hp) - defeat the Destroyer .
Xalen (3hp)- same as the guys above, also, seize the artifact.
Overwatch and kills: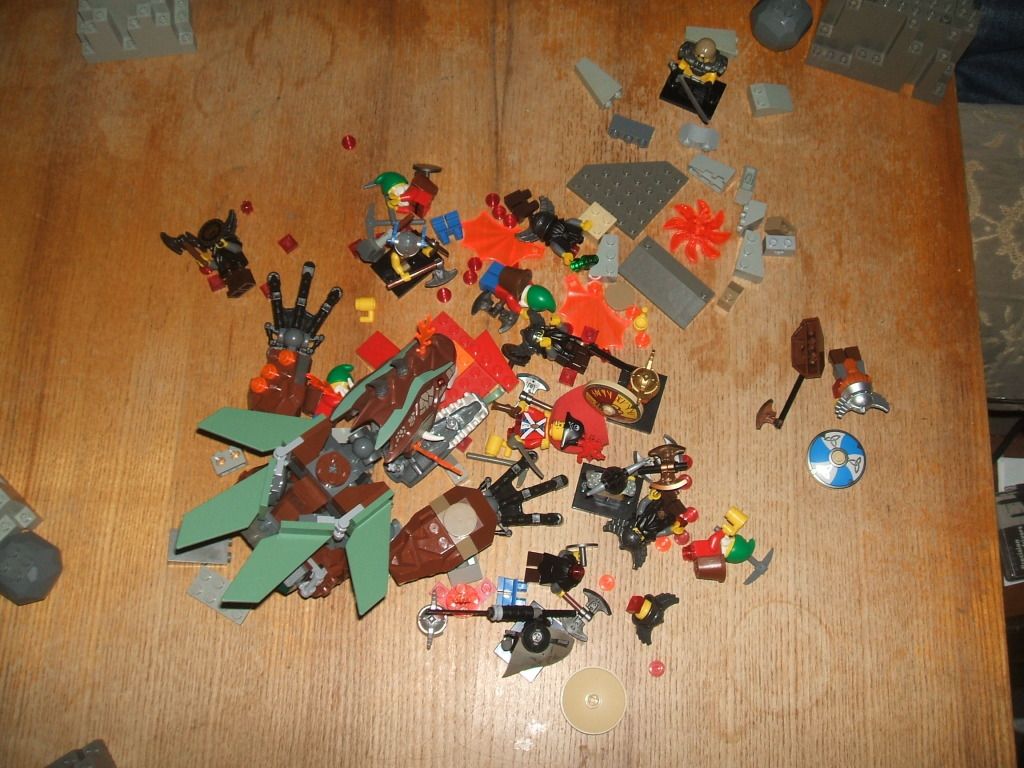 Elmagnifico: 0
Bragallot/Falk: 2
tymon555: 2
heavyfishcannon: 0 (0 grudge points)
Silent-sigfig: 5
lawmaster: 2 (0 grudge point)
mgb519: 2
Silverdream: 0
Send orders for turn 5!