First up is Dance Commander. After the re-death of Zombie Michael Jackson in ZZD, Dance Commander became the greatest dancer in the brikverse. His quick leg movements and stylish attire are designed to hypnotize and confuse others, who are no match for his red crowbar. Especially after he's had his share of maniac beer.
Steve is a recent Trattorian Graduate. He is the most intelligent and socially awkward out of all the yellow mercs. Though he was brought on this expedition for his doctorates in Physics, Engineering, Biology, Geology, Maths and Advanced Thermorobotics, he is still quick with his katana and a decent shot with his automatic rifle.
Zhou and Shang are two foreign bodyguards who are loyal to General Blut, and are only there to stop "quisling bastards" from shooting him in the back of the head.
Sir Jeremiah, son of the Bullfrog Knight. Sir Jeremiah's father is unknown, but it is likely that he is the half brother of Lord Jeremiah from BrikwaRPG. While his brother was a fascist who cared only about becoming royalty and killing Commies, Sir Jeremiah cares mostly about his looks, attention and being included. That being said, he is stupider than his brother for only carrying around a shortsword and letting his beautifully quaffed hair flow in the breeze.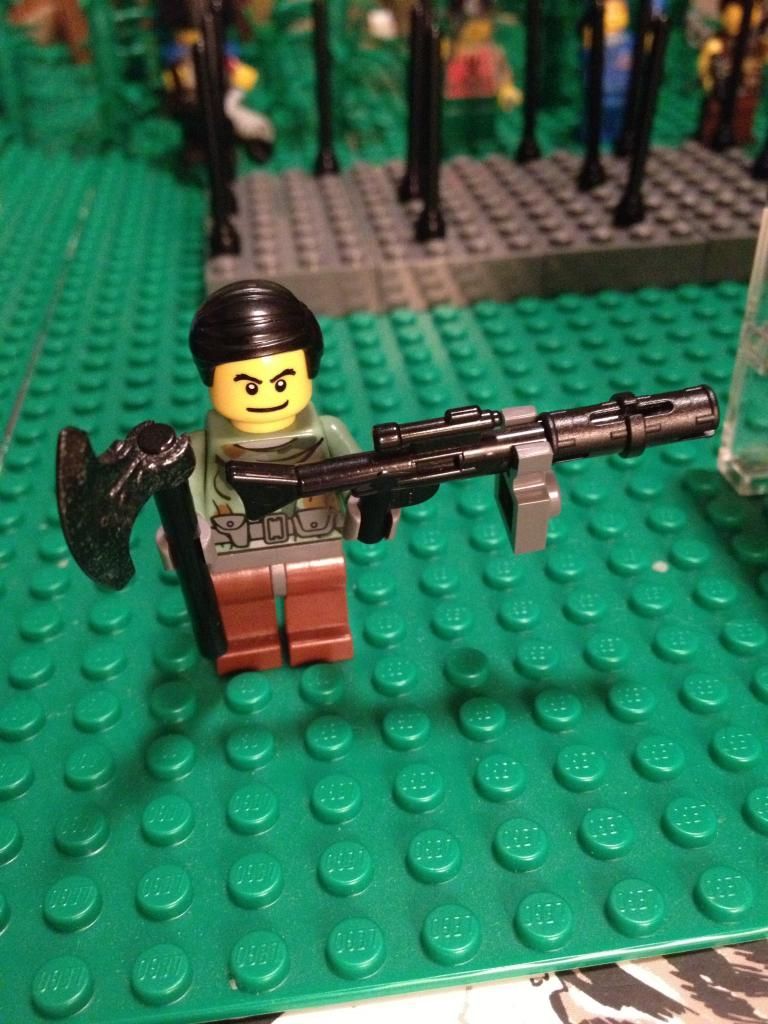 Kerrick is a mercenary and politician from the NCR. Though he has few distinguishable traits, and isn't the greatest fighter, no one can deny his ability to get large groups of people to work with him.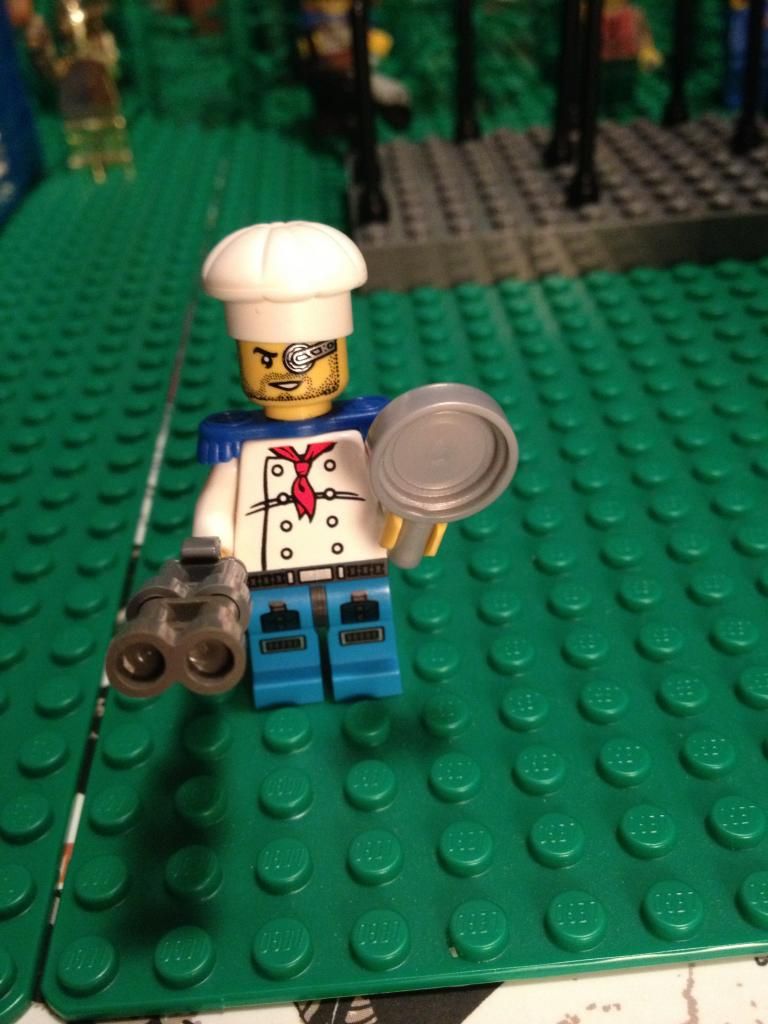 Master Chef is not known for being an excellent shot, but he is deadly with a frying pan and he can cook chicken better than anyone. His cybernetic implants were added to give him the ability to cook any chicken recipe while completing complex fractions.
The Golden Nightmare is the self described nemesis and antithesis of Silvadream. It is unknown what Silva did to Golden, but it did force him to coat his entire body in pure gold ABS, wielding only brass and gold weapons to stay as far away from silvaness as possible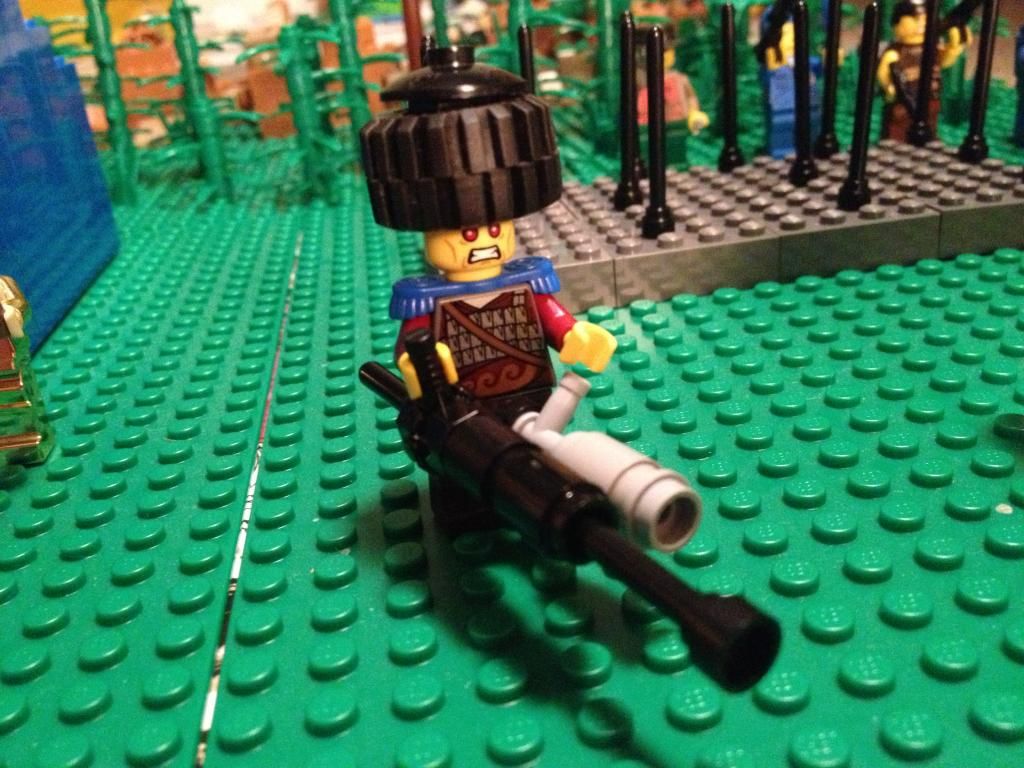 Hardax is the Brother of Lt. Harafkyn. The family war face has impressed even the most barbaric ork brikjaegers, allowing the weaker yellows to join their fraternity of warriors.
Samson is a crack shot, experienced war veteran and excellent fighter. He has fought for the USA since he was ten years old. Now, dissillusioned from Space Vietnam, he must return back to the space jungles to face the horrors of war once again.
Blue is Blut's nephew. He is here for work experience.
The three deadly spacemen are here to give this group of brigands a fighting chance.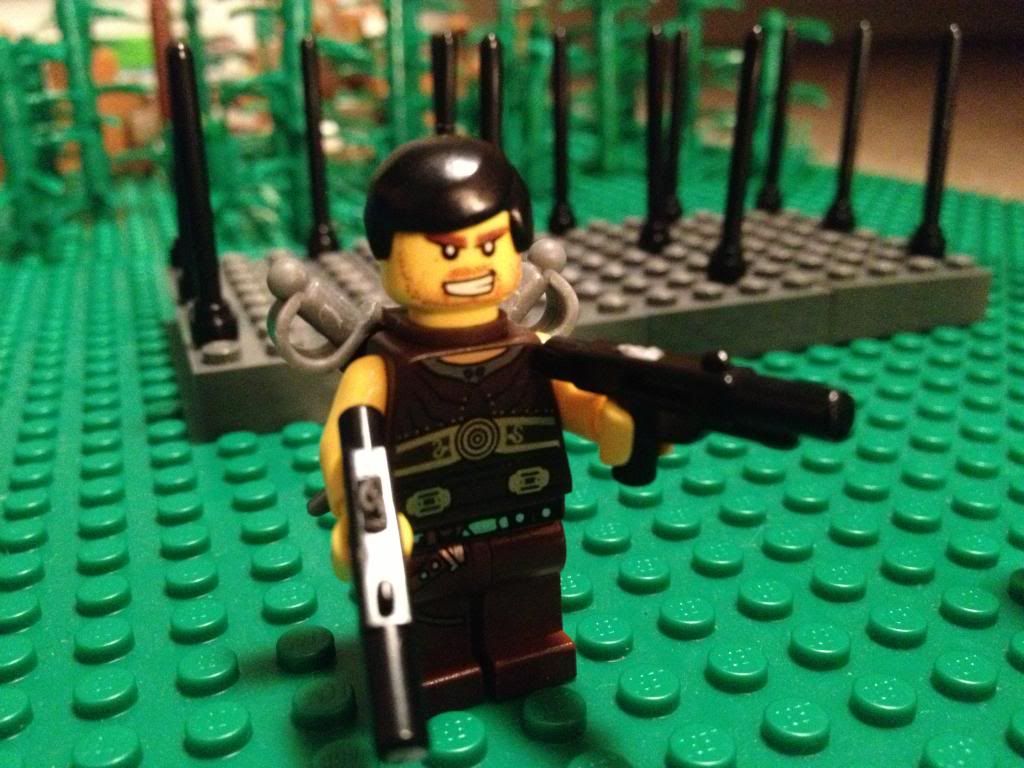 Akos the snake is a gun fu and dual wielding expert. He has fought in a few Third Alliance Campaigns and was a part of operation red and blue falcon, which involved capturing the colonies surrounding New York with as few resources as possible.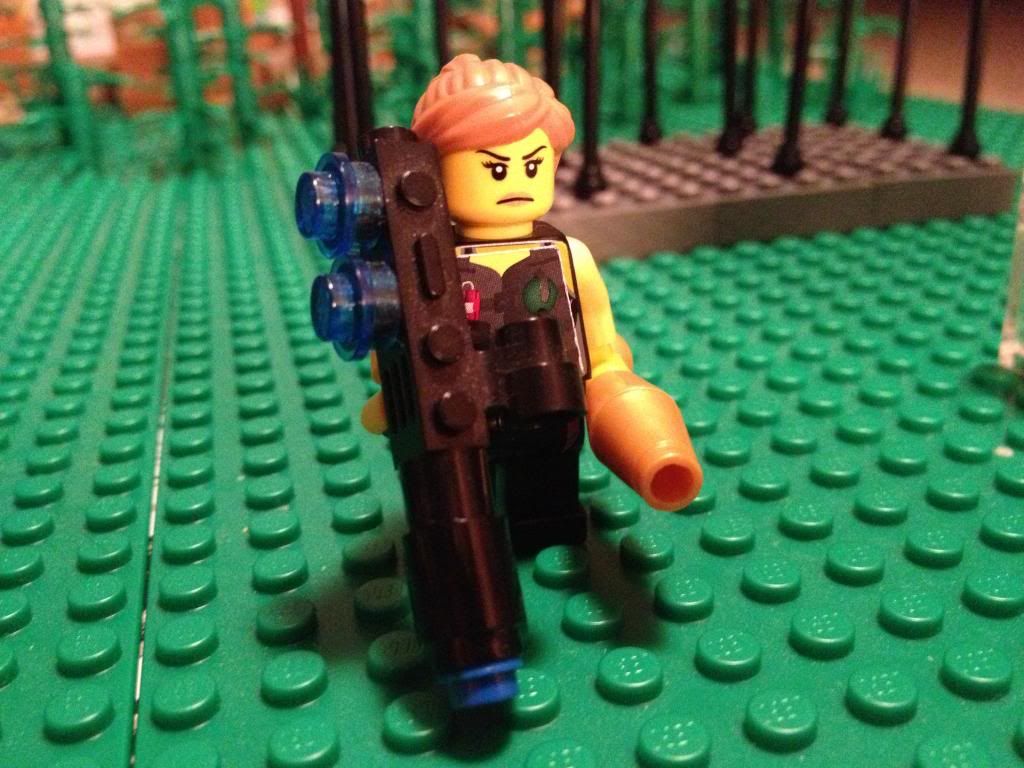 Eva (amalgation of rocket girl and Natalya) is the demolitions expert. She fought in the failed Croatian Revolt against the Assyrian Star Empire, after the government failed to supply enough relief during a famine and after the Bosnajks tried to ethnically cleanse the Croatian people. Not only is Eva carrying several explosives on her person at all times, but no less then 27 blades hidden in case of close combat encounters.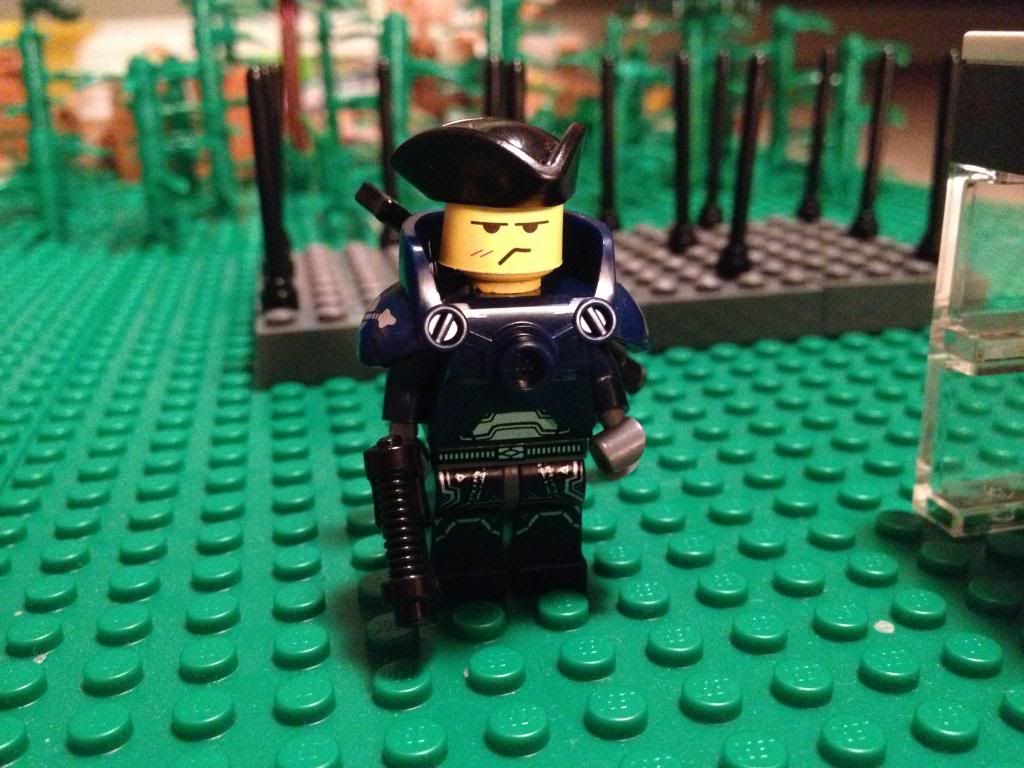 General Blut has killed millions of Nega blokians in his lifetime, even pushing into the Negaverse before becoming disfigured as his natural smile became an unsatisfied frown. He has founded a team of mercenaries with the intention of destroying a new menace to the brickverse.
The group.