The people of Medivo have won a lot of battles against the Falx Republic, but what they don't realize is that they haven't yet faced the Falx's finest...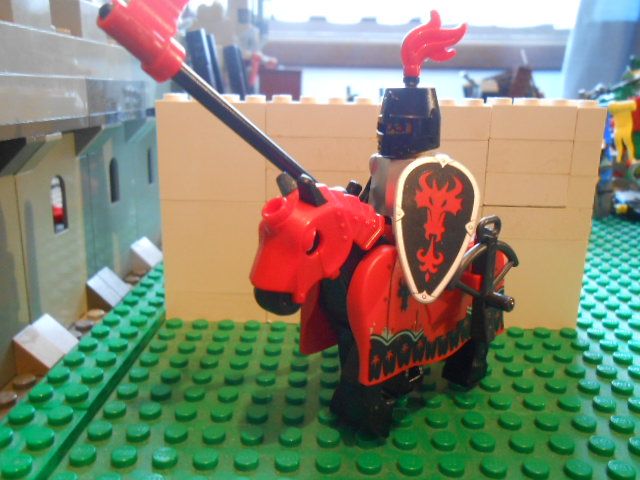 Such as the Second, the mystical leader of the Esti, native to the realm of Estius the Crimson Crusade is currently invading.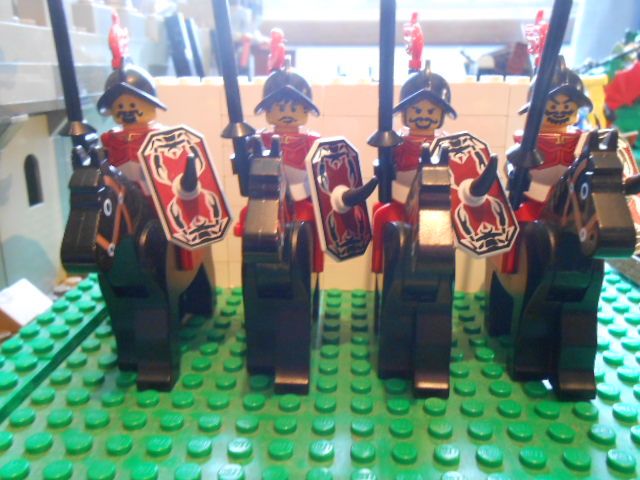 Or the mighty conquistadores, who have charged down the Republic's enemies on countless worlds.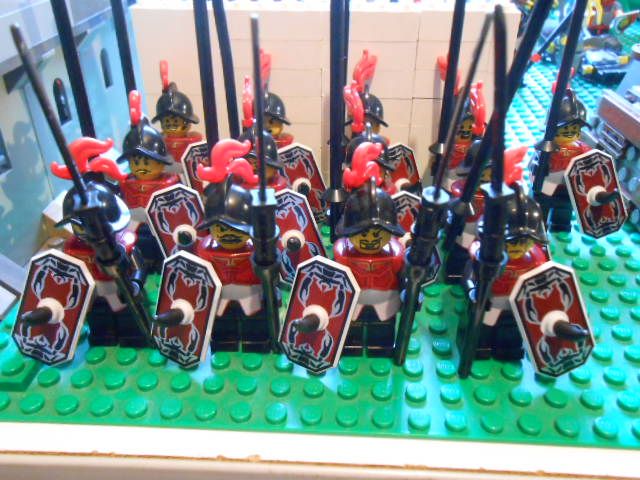 Though usually cavalry, conquistadores may fight in a variety of roles.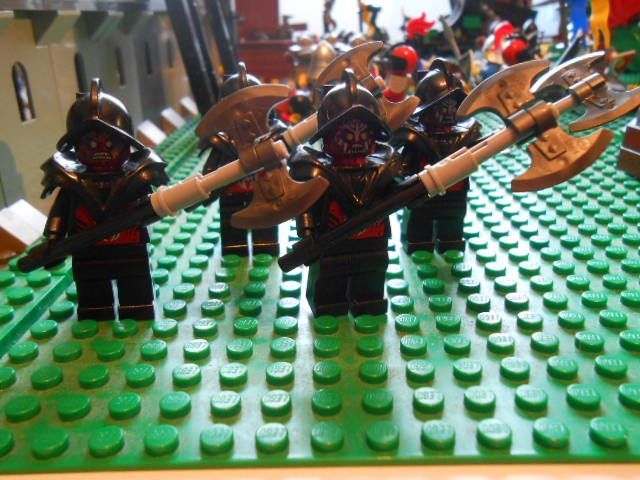 The most feared perhaps are the Demonspawn thralls the Republic fields: the juggernaughts.
How the Falx keep these creatures in thrall is anyone's guess.
Jinetes are Falx nobles who spend their days chasing runaway slaves, rebels and criminals. They most often fight as mounted archers. Some may occasionally serve as a kind of secret police to the Falx government.
The highest ranked among the Falx are the Summoners who are capable of creating portals into other worlds. Because this is such an essential part of any Falx invasion, people with magical talent are highly sought after. Seen here are the summoner's students: mages that are a long shot from becoming summoners, but are nevertheless quite powerful. The magic used by the Falx is a foul one that corrupts and disfigures the user and the distinct facial traits of the summoners may already become apparent in the apprentices. They most often wear hoods to hide their transformation.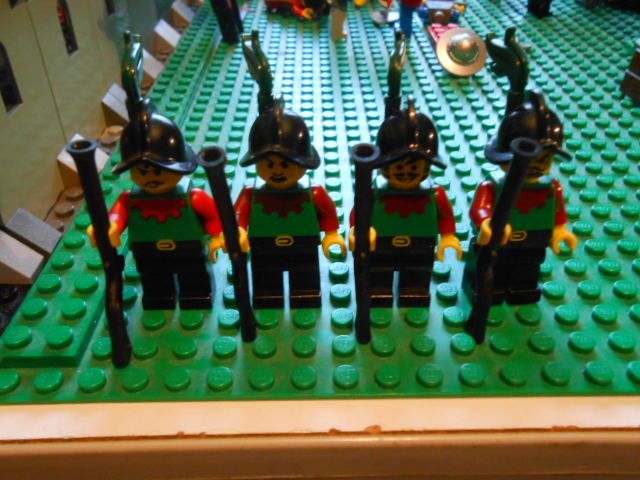 Musketeers: elite missile troops.
Legionaries still fill the bulk of the ranks. The typical spiked Falx shield can turn into a weapon, dealing damage to enemies who charge into them.
Finally I've decided to change the halberdiers' look to the more appropriate heavy armour decal. Death seekers are still the same. The Esti (Falx soldiers seen in 'After the Rift') probably need some more development as I'm not entirely happy with their look.