The Basilikoi have been withdraw behind their border Kastra for some time, but rumblings of a major construction project have begun to pass beyond the limits of imperial space. Let the barbarians tremble!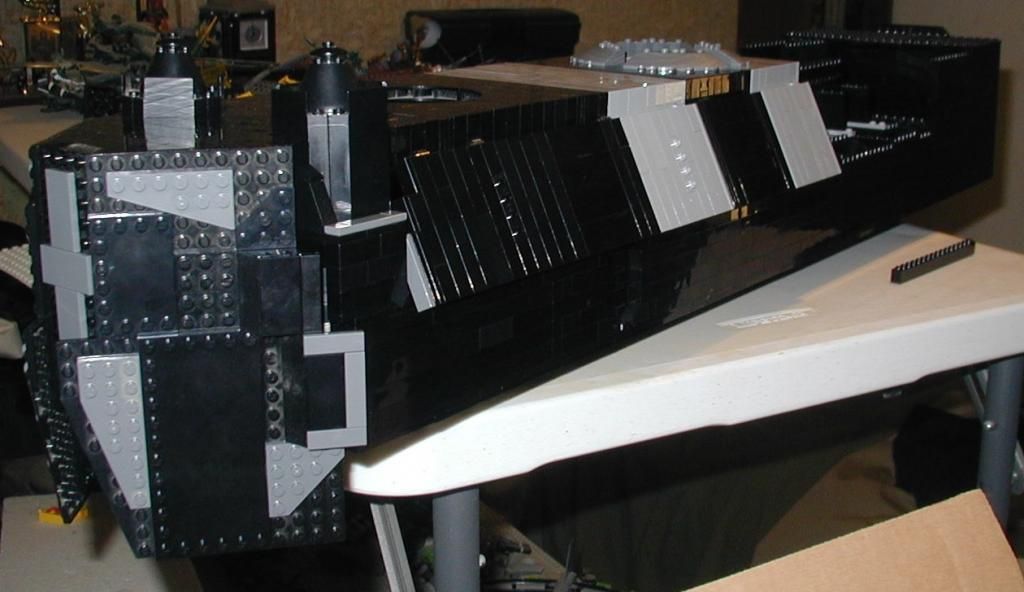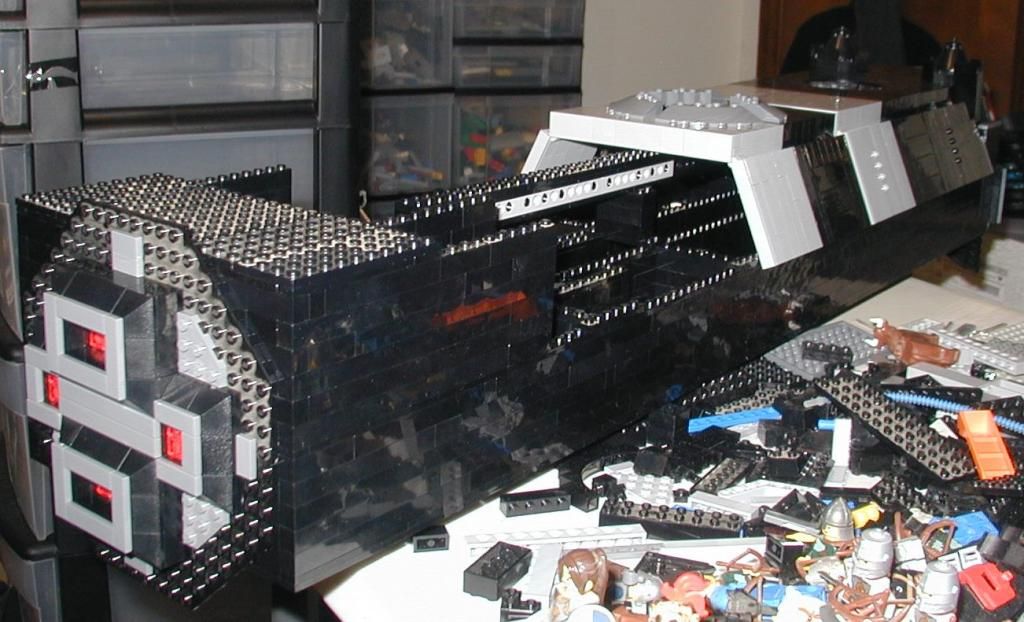 [I've been occupied with quite a few other things, so my Lego building has suffered lately (MWO, I blame you!). However, Cincinnati is hosting a ComiCon in a few months and the Lego Club at the library where I work is planning on putting up a display, themed around Space. The Lego Club volunteer director asked me to build a ship for the display, so here is my initial set of WIP pictures. I could take more with the top off, detailing the interior and such, but I'm out of time at the moment so anything like that will have to wait, depending on interest.]
[Update 07/02/14]
Further progress on the SHIP construction project has leaked, showing a more complete picture of the armor sheathing for the hull, as well as the command superstructure.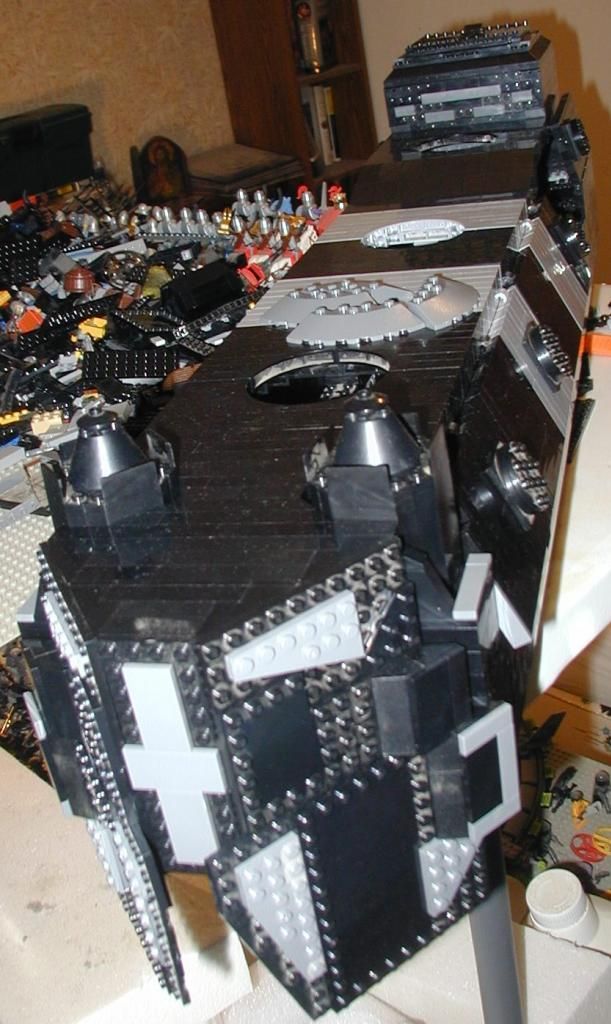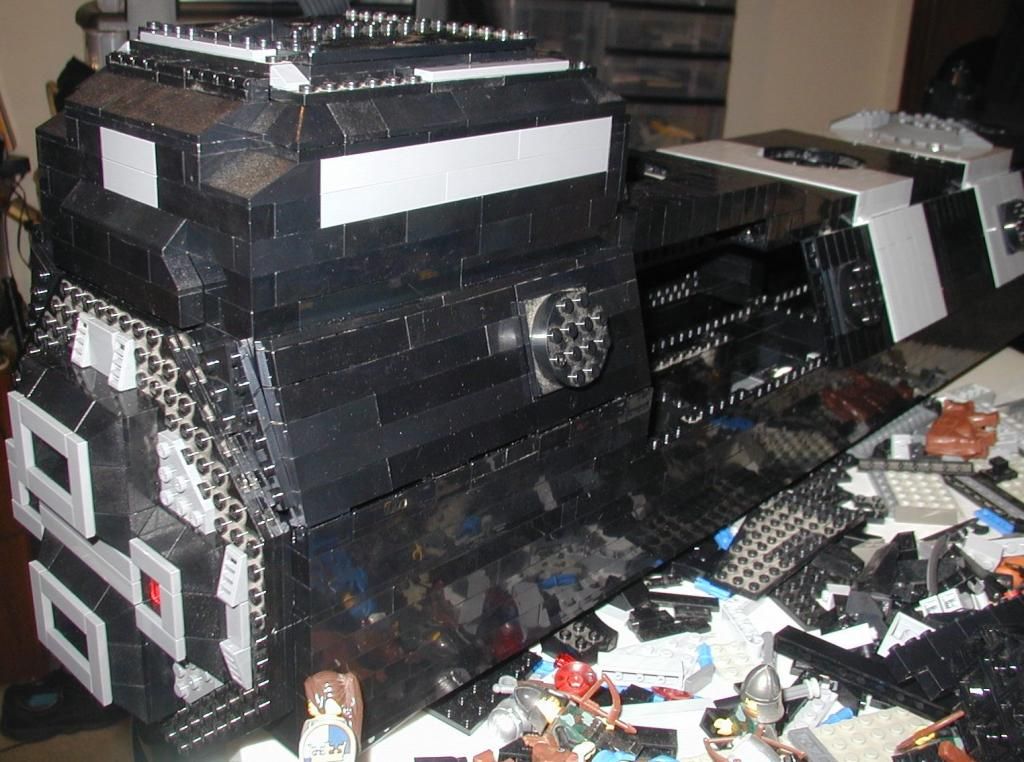 [You probably can't tell, but the front of the bridge is a hinged armor panel that can lift to expose windows. It typically closes during battle but remains open when the command crew doesn't anticipate trouble or wishes to get a direct, Mk I Eyeball view of whatever lies ahead of the vessel. I plan on posting a more exhaustive set of pictures illustrating the various in-built features once it's actually finished. This series of WIP pics will be pretty much exclusively Overwatch shots.]
Edit 2:
Here are the point defense turrets I added (along with finally completing the dorsal shell). It carries eight of these, four on each side.
Next, a size comparison was requested, so here it is, with the Porphyrogenitus to show how a minifig compares, as well as a 6x10 plate for stud scaling.