Alright, so the few times I've ever posted pictures of my stuff on here, they've been crappy and not worth the time you spent vomiting in the bathroom after you looked at them. Well, I figure it's about time to make amends. I spent a few hours turning part of a bookshelf into a kind-of-crappy little studio for taking pictures of my infantry. I now present to you the majority of what I carry in my core infantry box, which I take to smaller games.
I have a lot more vehicles with a lot more guns, but the three I'll be showing here should do for now.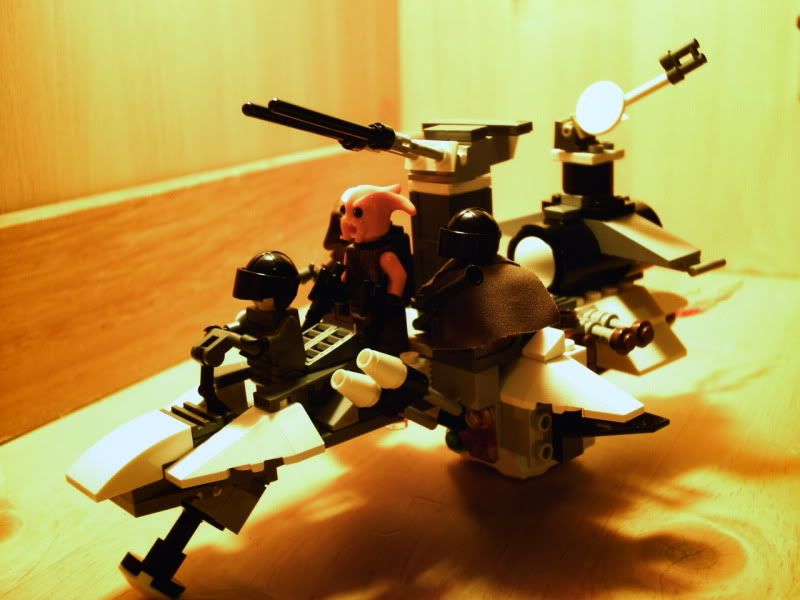 First up is this gun sled. I build it(primarily) from the contents of the three sets I recently posted in the loot thread. It belongs to a four-man mercenary crew that has recently been hired by Brik-End Kingdom(my faction) to defend against the invading Blokbots. It's armed with four short-range rockets, a sticky-bomb launcher, an anti-air turret, and a detachable drone with an attached auto-turret. I'll post a few more shots below, including a few of the weaponry.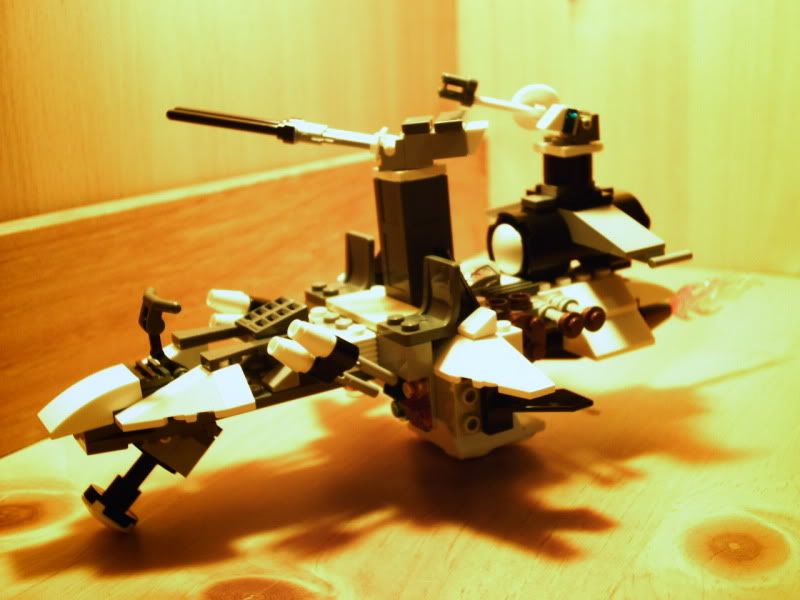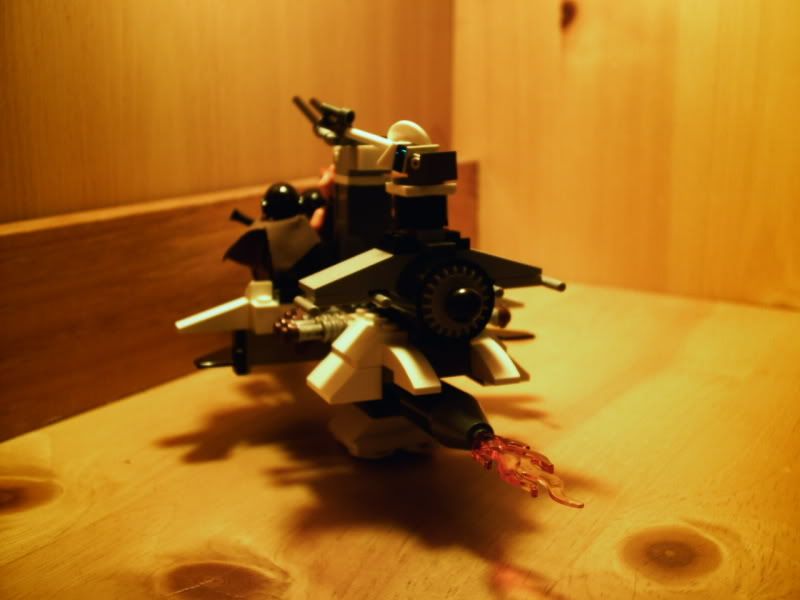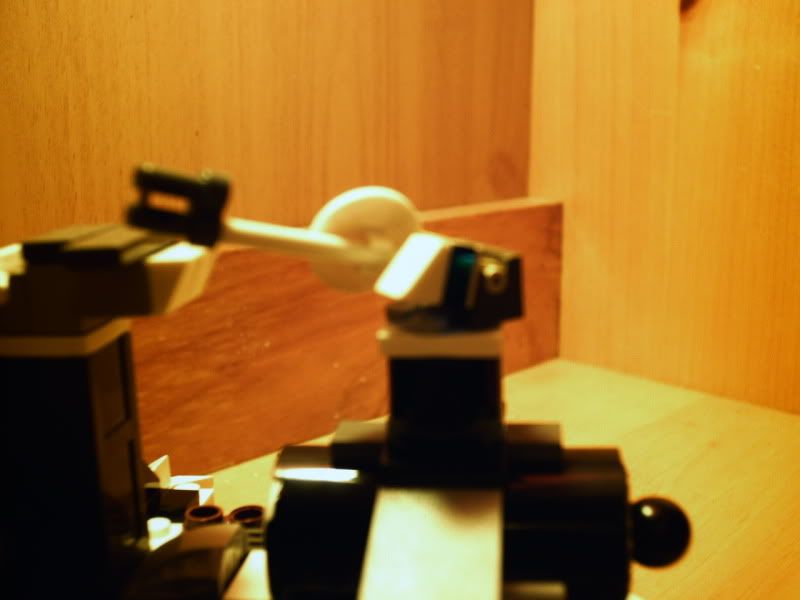 This is an auto-cannon that's mounted on top of the drone that detaches from the sled.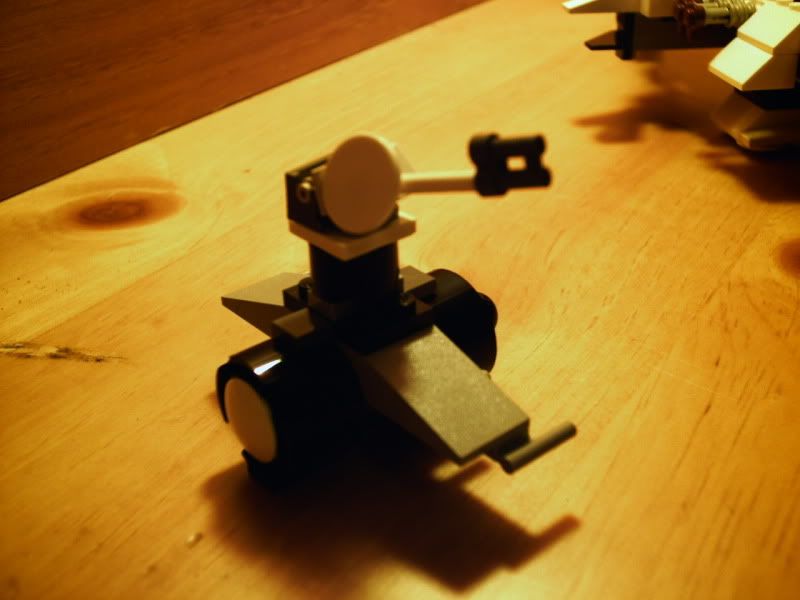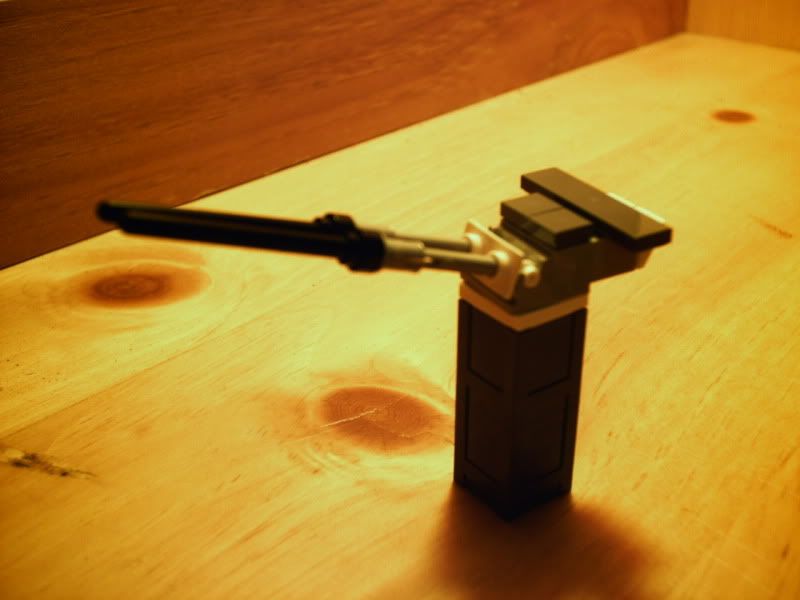 This is the anti-air turret that sits on a pillar at the center of the sled. Double-barreled, meant to keep those pesky Blokbot fighters at bay.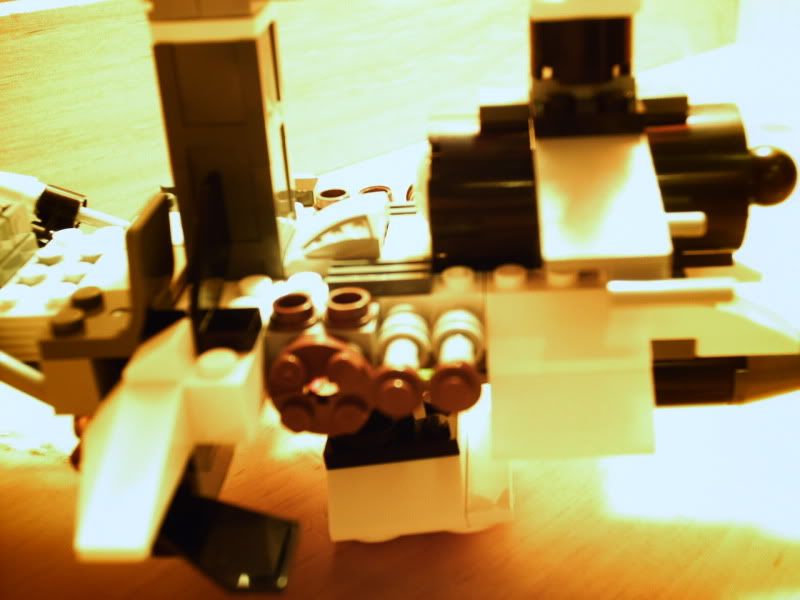 This is the sticky-bomb launcher. It fires small explosive bombs that stick to a ship and can be detonated remotely at a later time. They're best used on large ships. Pop a few off as you make a pass, repeat that a few times, and then detonate the lot of them and blow a hole in someone's hull.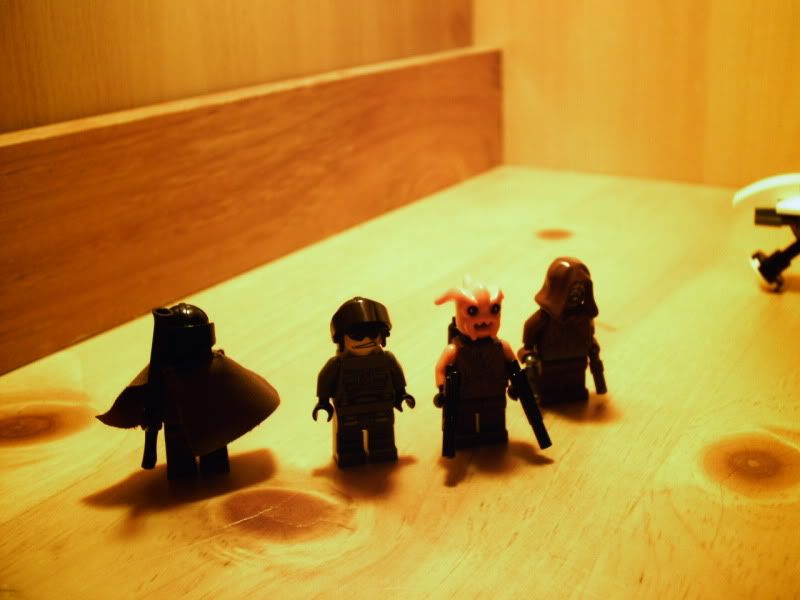 The crew.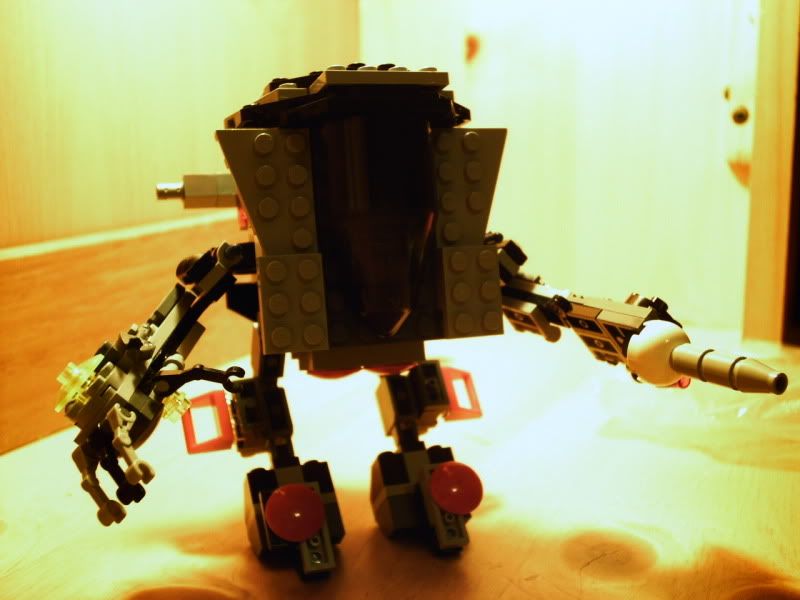 This is one of the two primary infantry support vehicles. It's a large mech that the soldiers of Brik-End Kingdom just refer to as "The Bucket." It's outfitted with a long-range cannon on its left arm, and a standard hand on the right arm, allowing for a variety of equipment. The only weapon that has been developed so far is an automatic rifle that it carries on its back, right on top of its jump pack. I'm pretty proud of this one, really. It turned out a lot better than I thought it would. Seats one and can dish out some real damage on the field.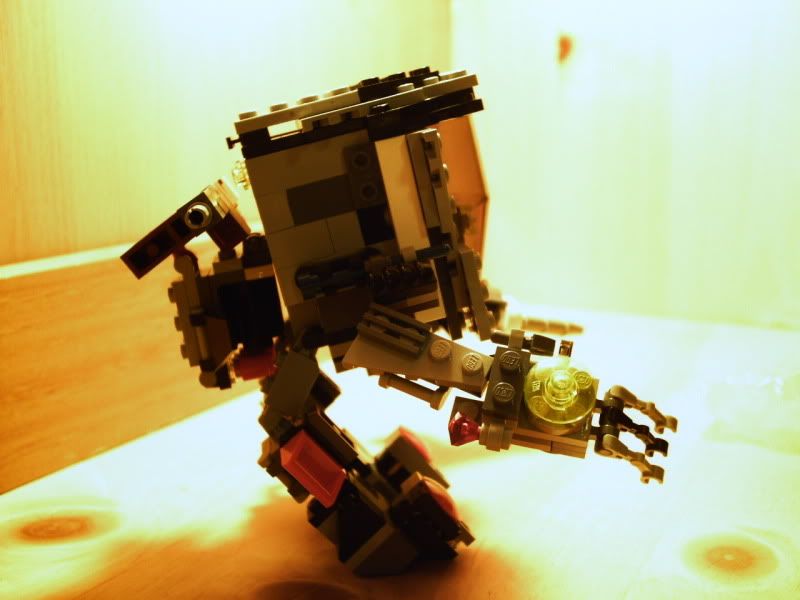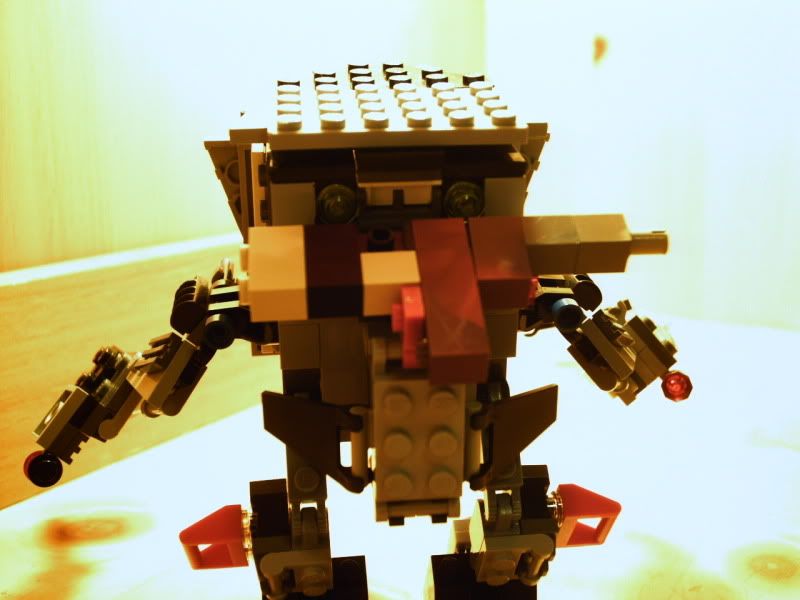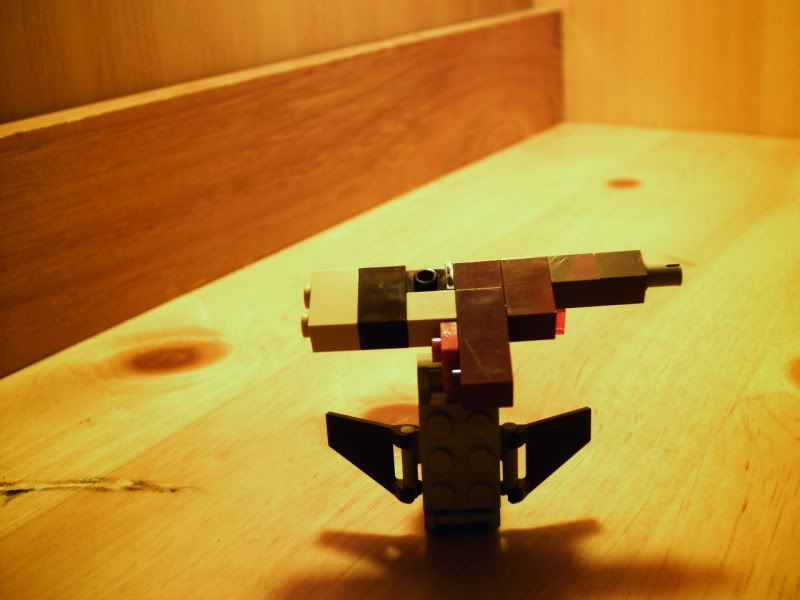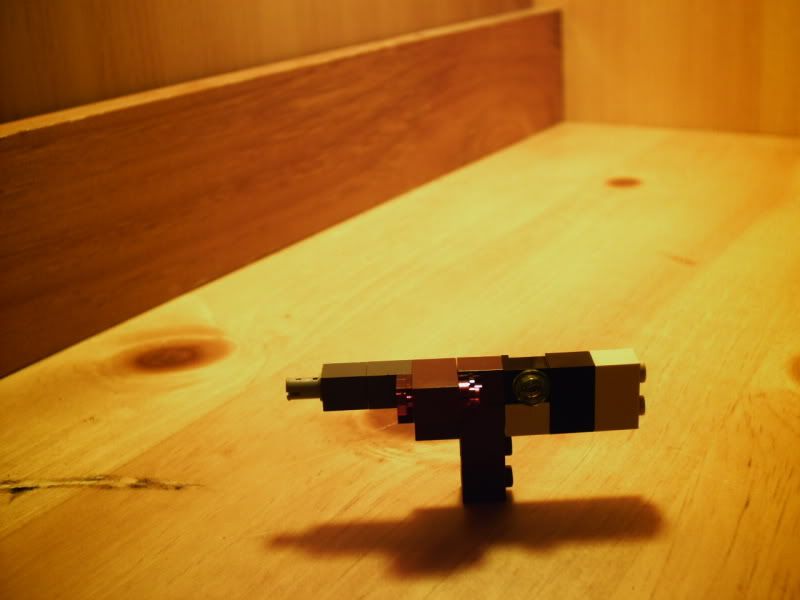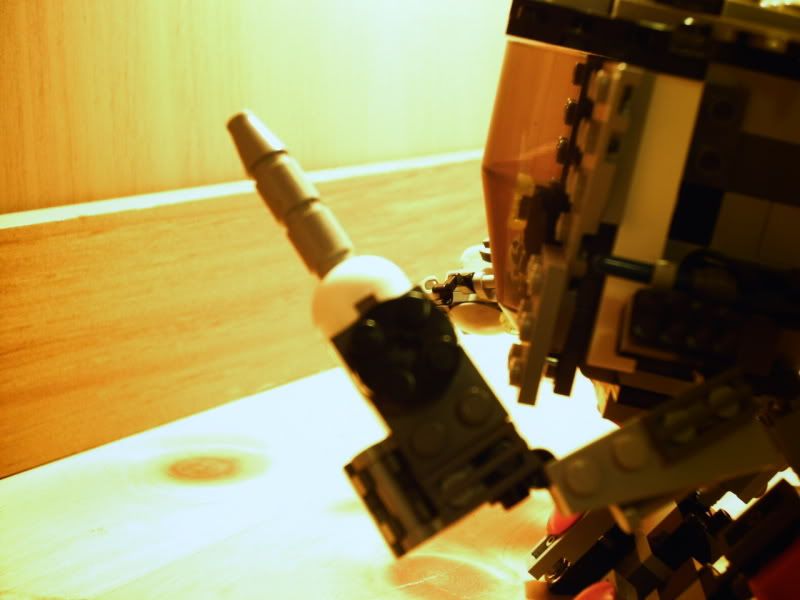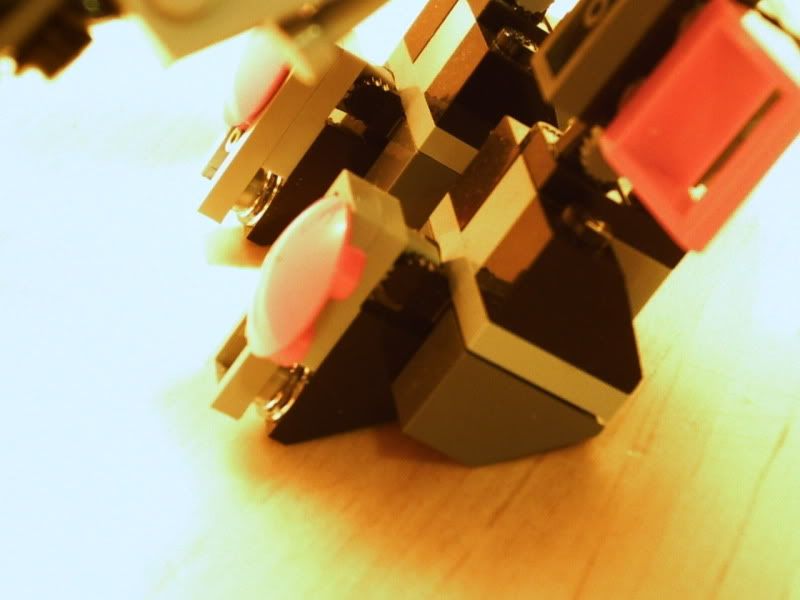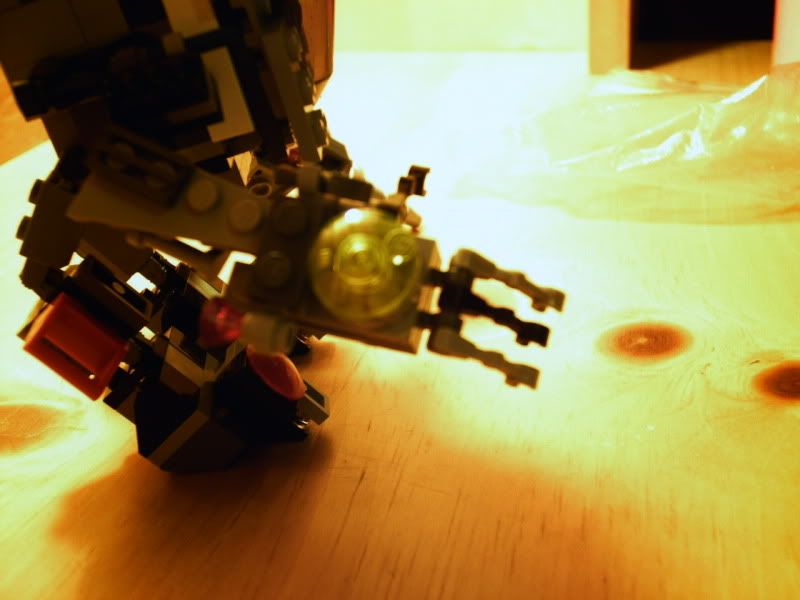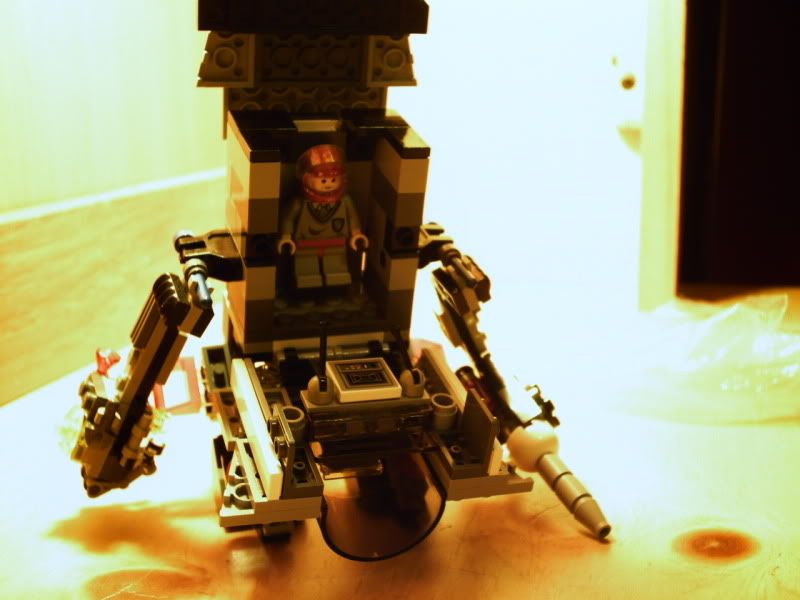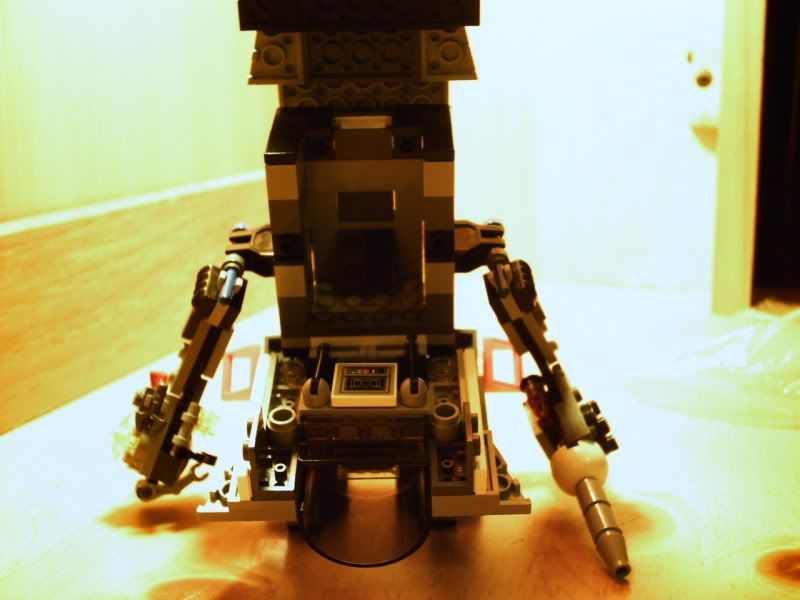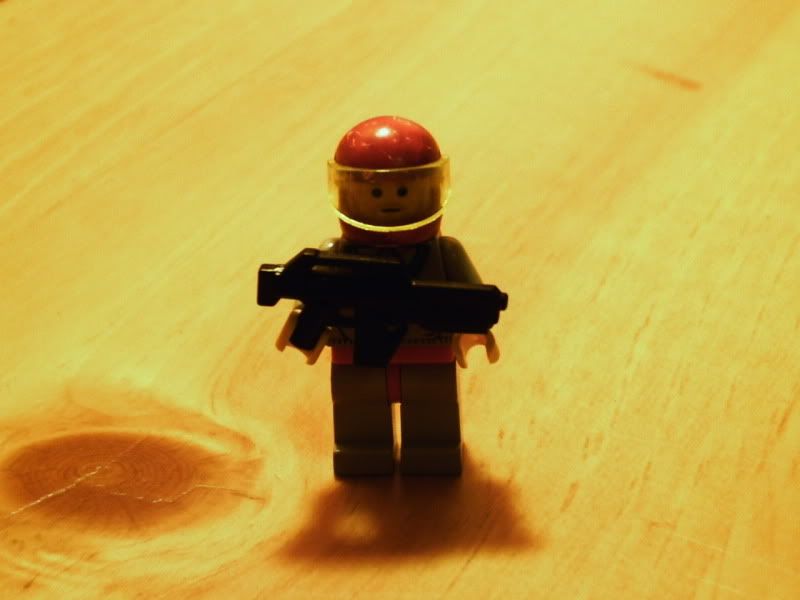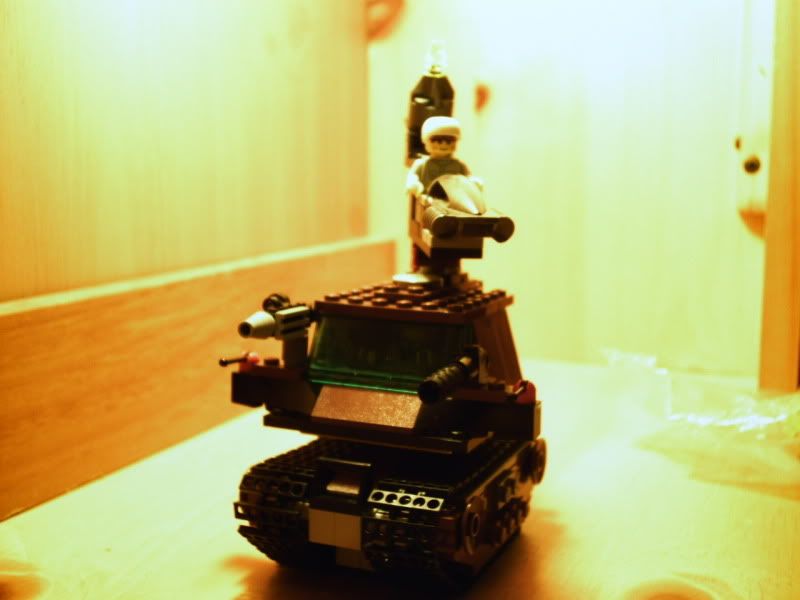 The second primary infantry support vehicle is the Rapid Assault Tank. It's armed with two standard cannons on either side of the cockpit and a high-power, dual-barrel beam turret. There's also a short range rocket that can be launched from the turret. The crew of this tank and the pilot of The Bucket are three of the four members of Gray Squad, the unit assigned to pilot infantry support units. The fourth member, their Officer, was not available for the photoshoot.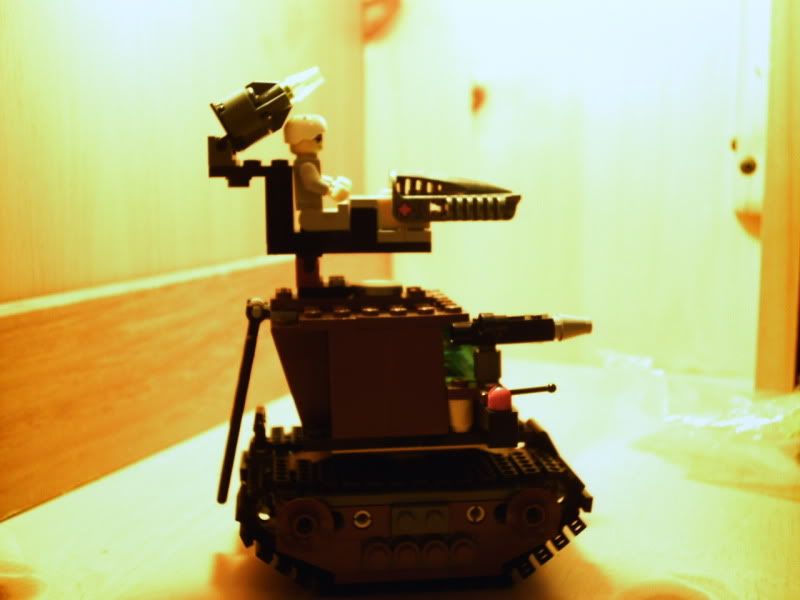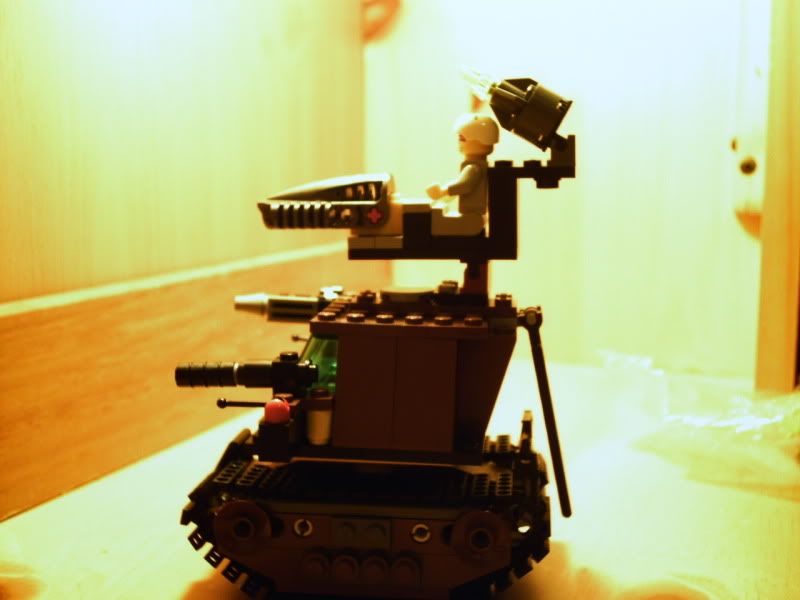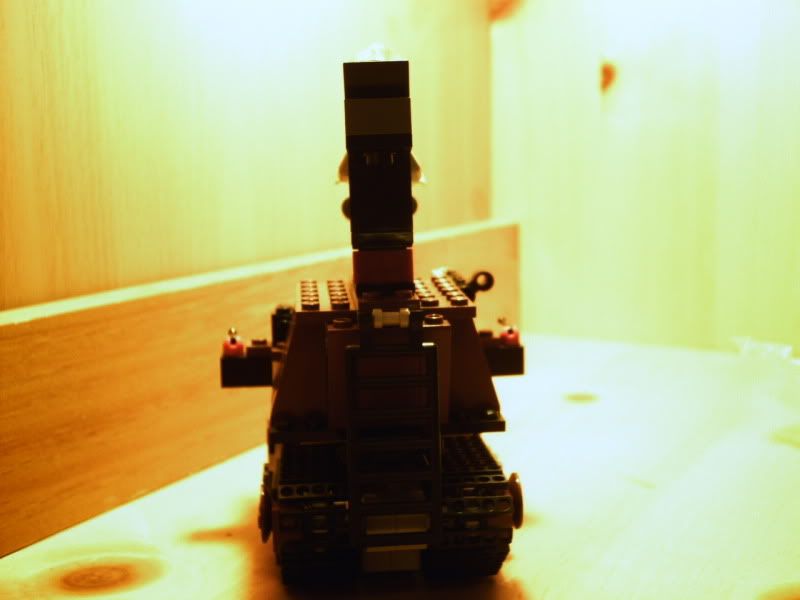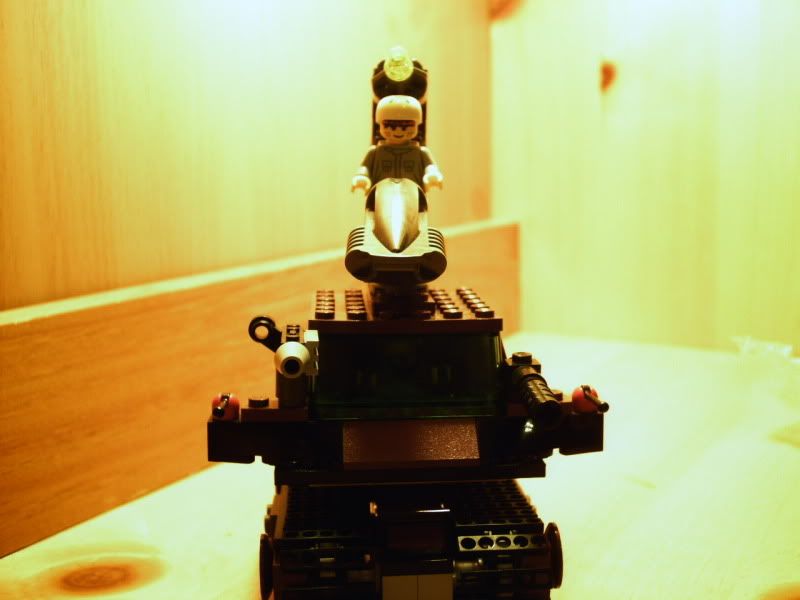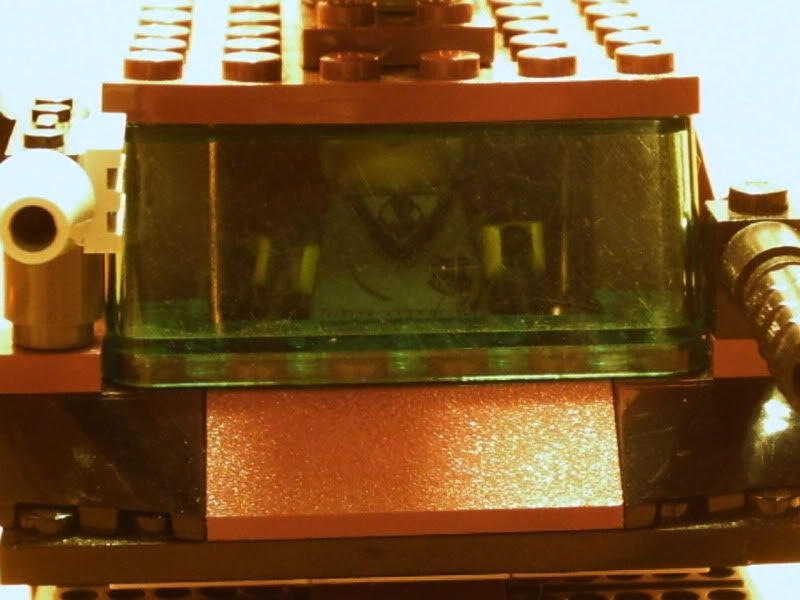 Now come the grunts. The following units are not an actual fully-trained military, but a militia. All are volunteer soldiers from Brik-End Kingdom, aside from Clone Squad.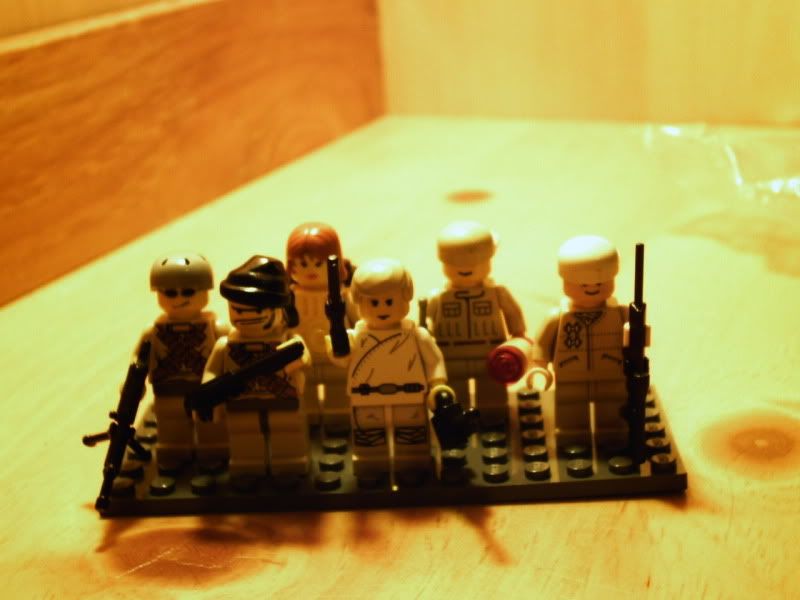 This is Tan Squad, Brik-End Kingdom's rapid response, ready-for-anything infantry unit. The units of tan squad are outfitted with a variety of equipment, ranging from a high power sniper rifle to a high-potency healing pack.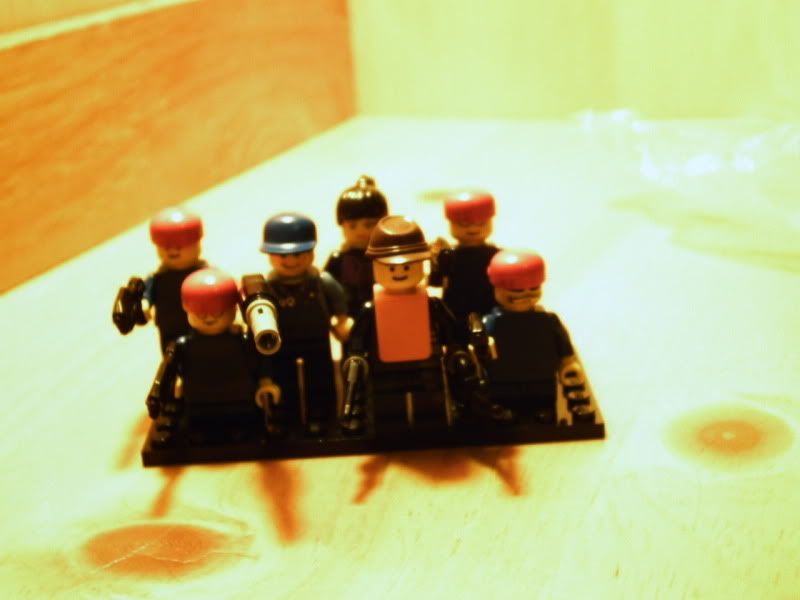 This is Blue Squad, the unit that is generally given more defensive roles. The squad consists of four Regulars armed with assault rifles, a Mechanik, a Medik, and an Officer.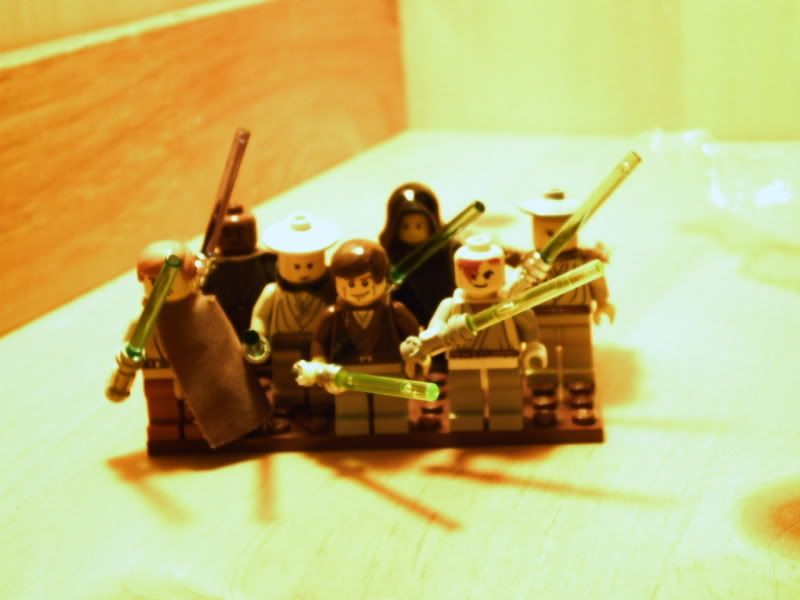 These are the Farce Knights. The Farce Knights are generally assigned to The Baron, Brik-End Kingdom's all-powerful ruler, as body guards. They use the power of the Farce to overcome their lack of ranged weapons, easily overcoming most conventional units.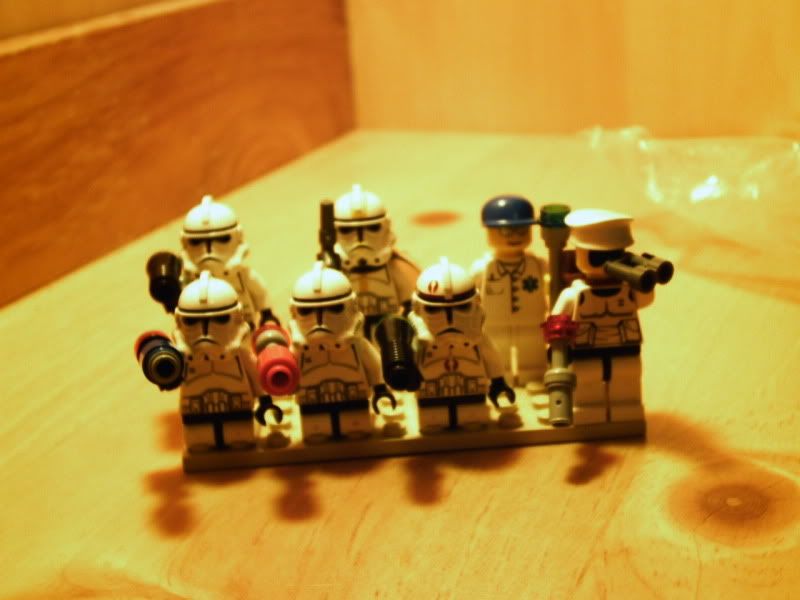 This is Clone Squad, the standard support unit sent by the Refublik, a faction allied with Brik-End Kingdom. It is made up of a scout, four Clone Troopers, a Medik, and an Officer. They take orders from the Baron as regular soldiers do.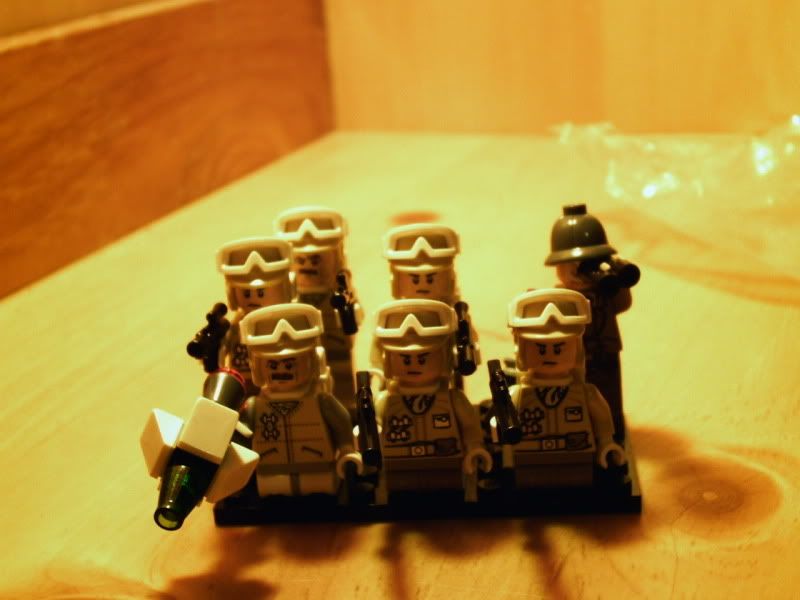 These are the Peach Commandos. They have recently taken the position that Blue Squad once held, running missions behind enemy lines and dropping into hot-zones to clear the way for the rest of the Brik-End Kingdom militia.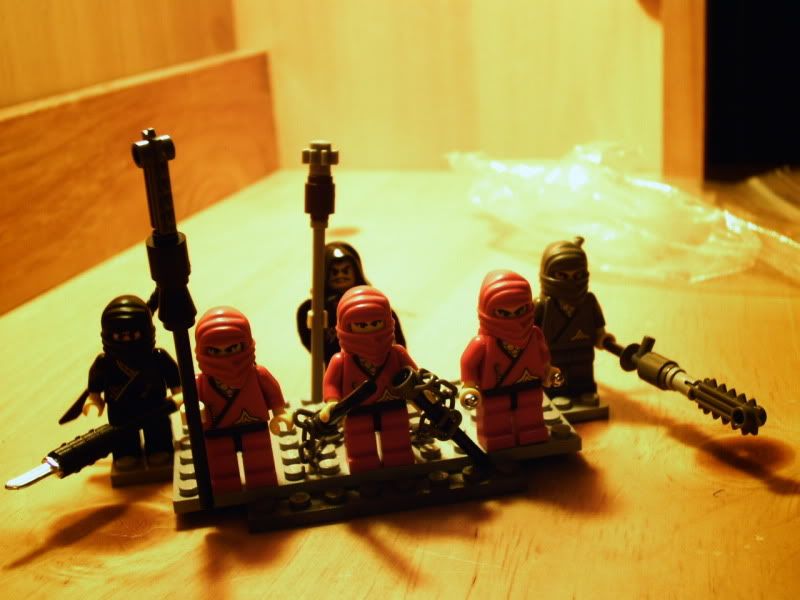 Every good military has a few good Ninjas. Mine has six, one of which is a hybrid Ninja/Officer. They're equipped with a variety of deadly weapons and move swiftly across the battlefield. The Ninjas generally hide in the shadows, waiting for the Baron's orders. They are his private strike force, capable of eliminating enemy leaders at a moment's notice.
Well, hope you guys like the troops!
I'll be posting pictures of my space navy some time soon. They're all boxed up, so it takes a bit more doing to take good pictures of them.