Much of this is old Lego I've had for more than 20 years, I had to do a lot of hard work to afford it even back then. Now I have a job I find I can modernise my Lego and expand a little.
I wanted to take stock of what I had and what I still needed to complete stuff and thought this would be a fun way to go, before I got so bored and just took the damn pictures before finishing. Lots of teams are still to be suitably finished (weapons etc) and I ran out of heads. I have no idea how many there are. In Maniac there is one, many, lots, loads and Urgh. I think I have Urgh mini-figs.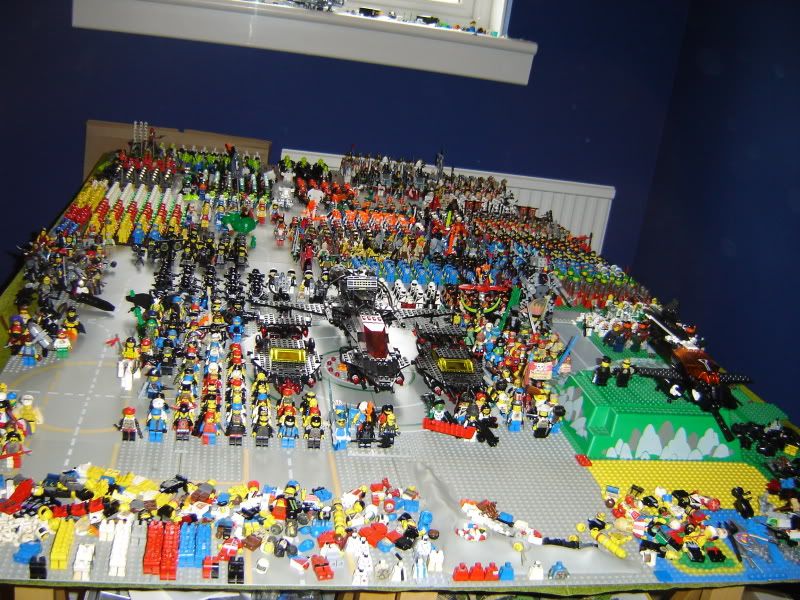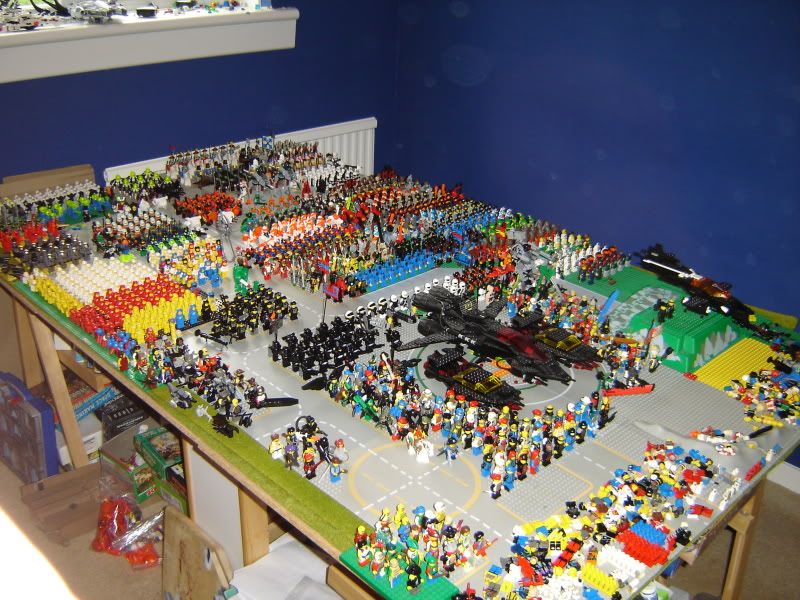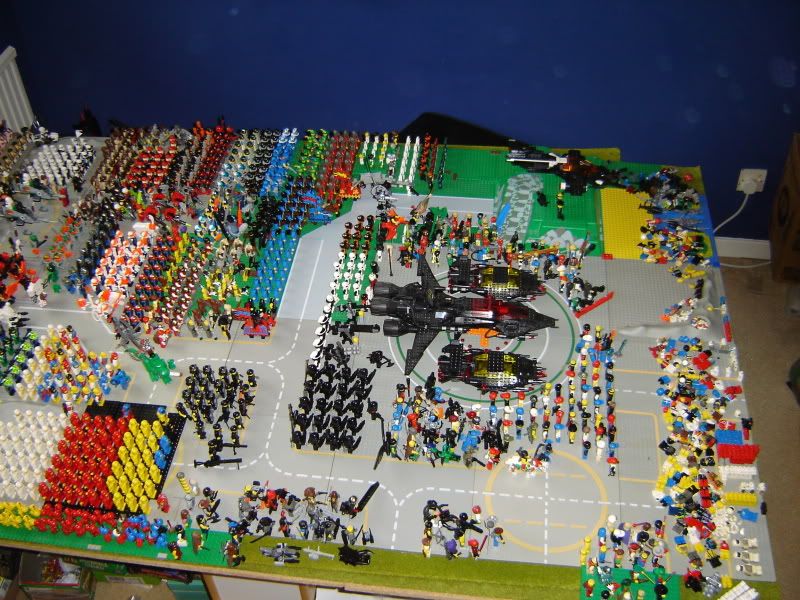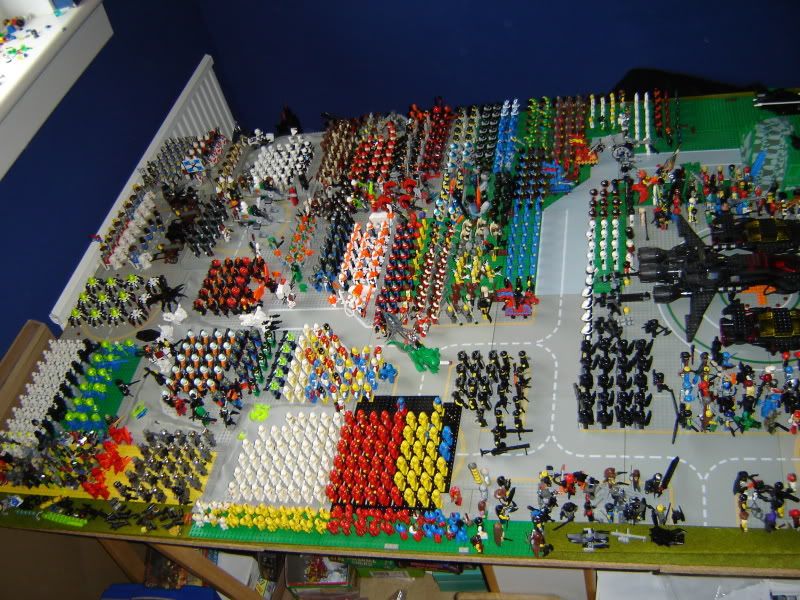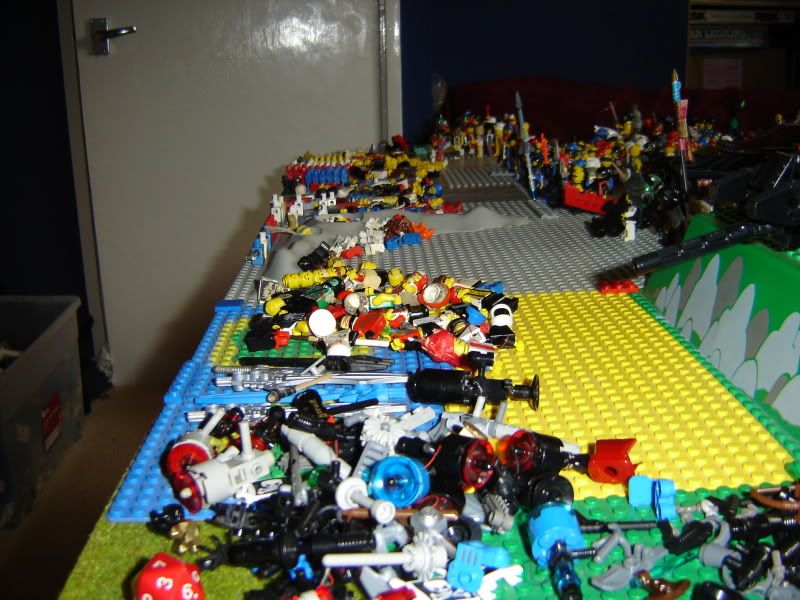 Bits. Most are disassembled Immortals waiting for cool up to date parts.
Those legs are all loose, Sometimes swapping them can help stiffen them up.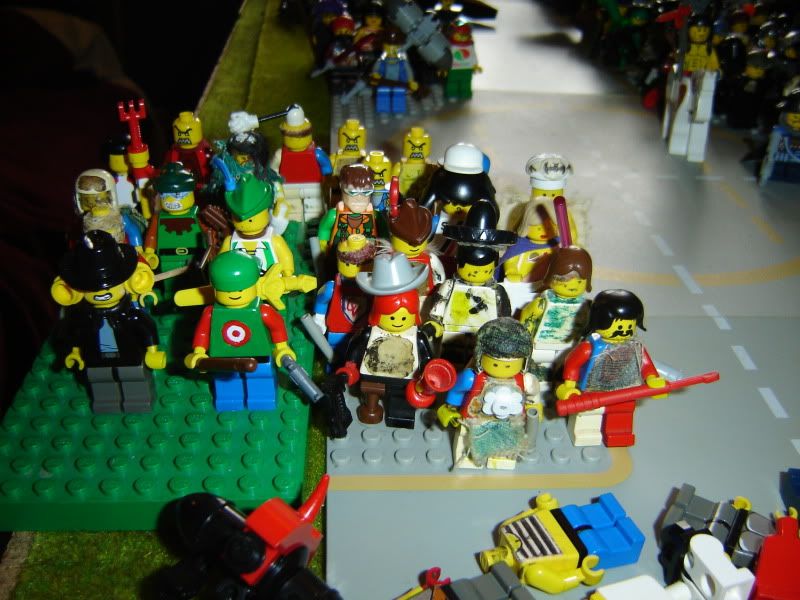 The Immortal Wallies. Hey look! J+B and Runny. If your Sig Fig has a faction then they'll be standing with them.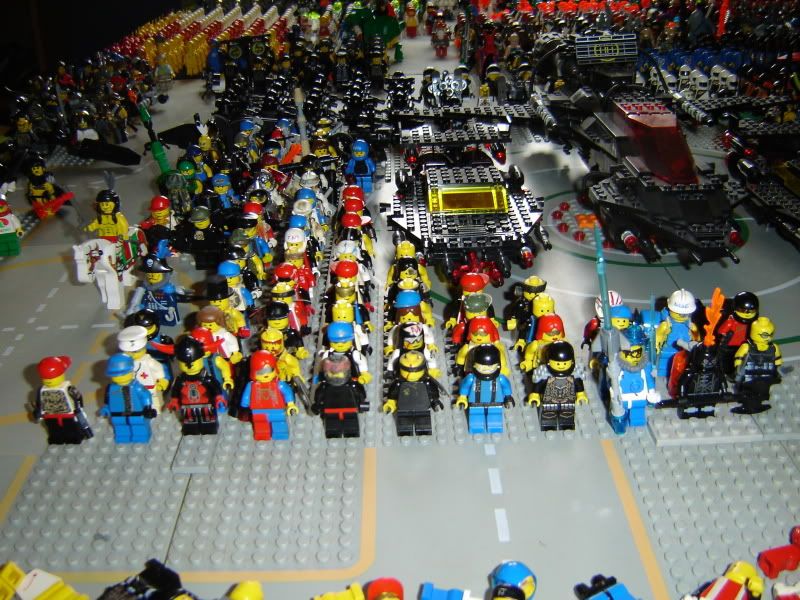 Some of the old Immortals in need of renovation. The completed ones are at the back.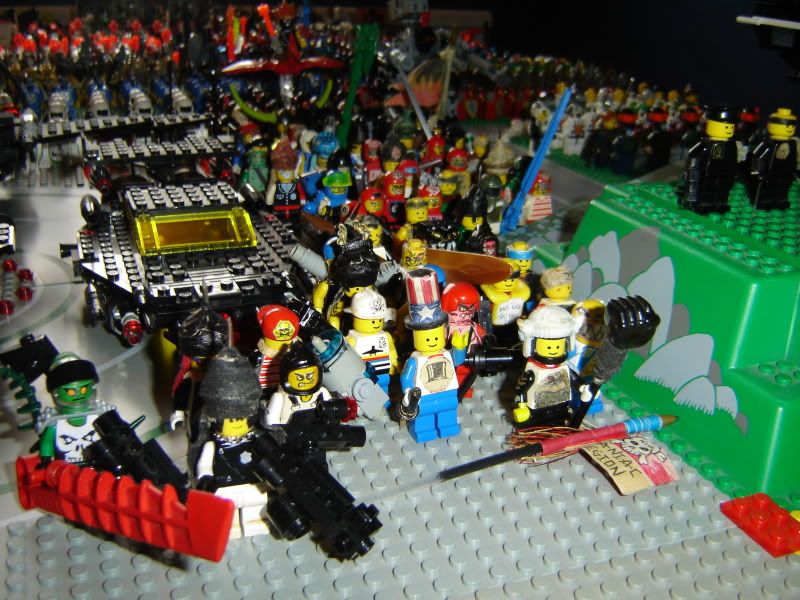 Immortal Maniacs, again they're not all present or equipped. I done everyone's teams and then got fed up when it came to mine.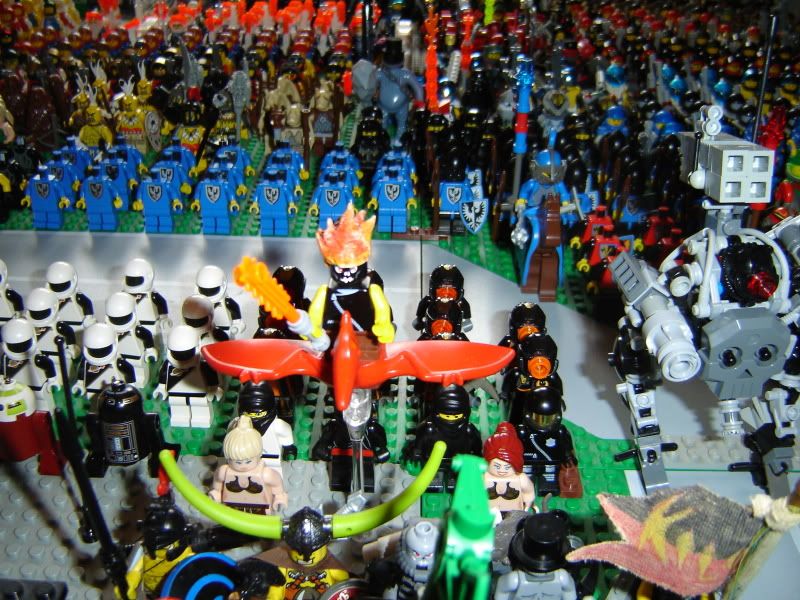 Mini-Warhead on his own pet Pterodactyl.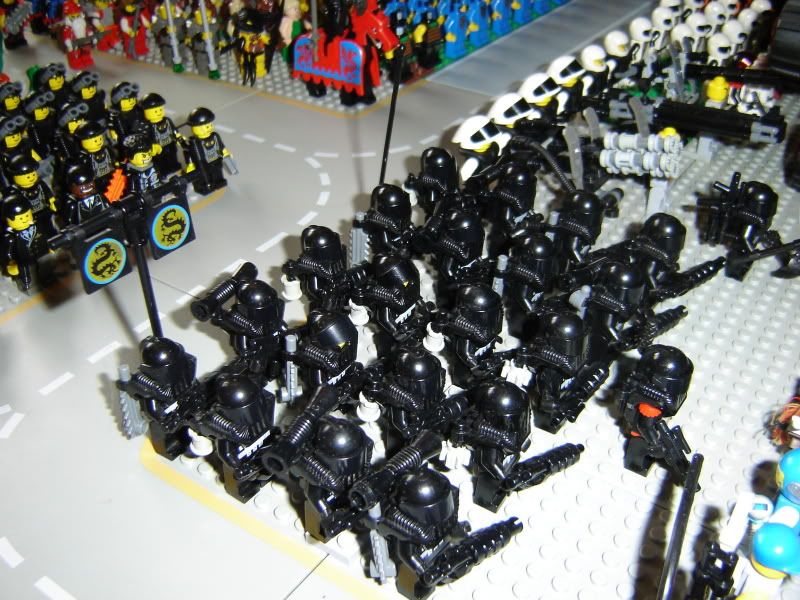 A unit of Terrorkhan. Check the flag out.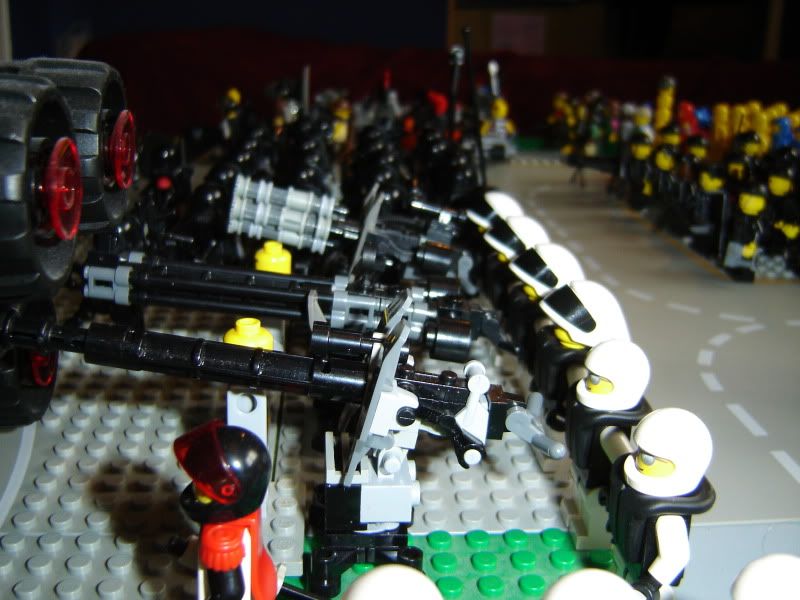 Some Gunners, loaned from the Thunderchild.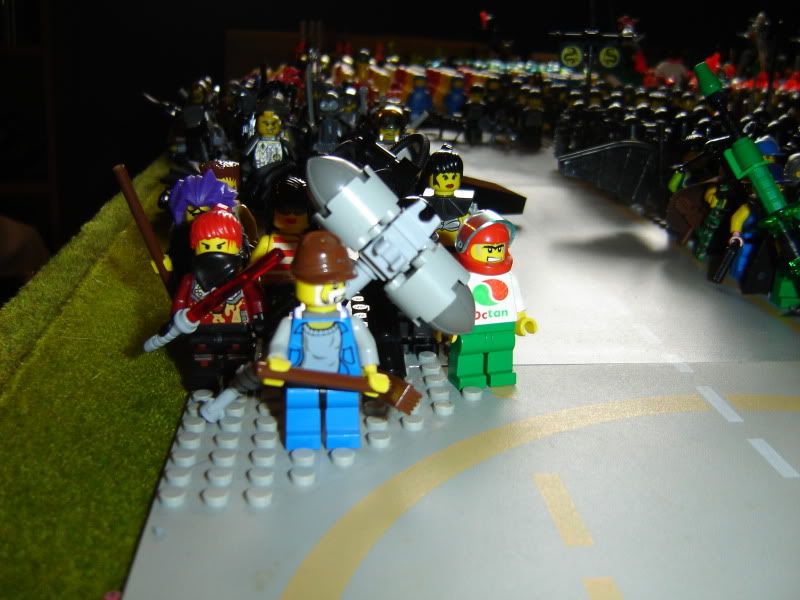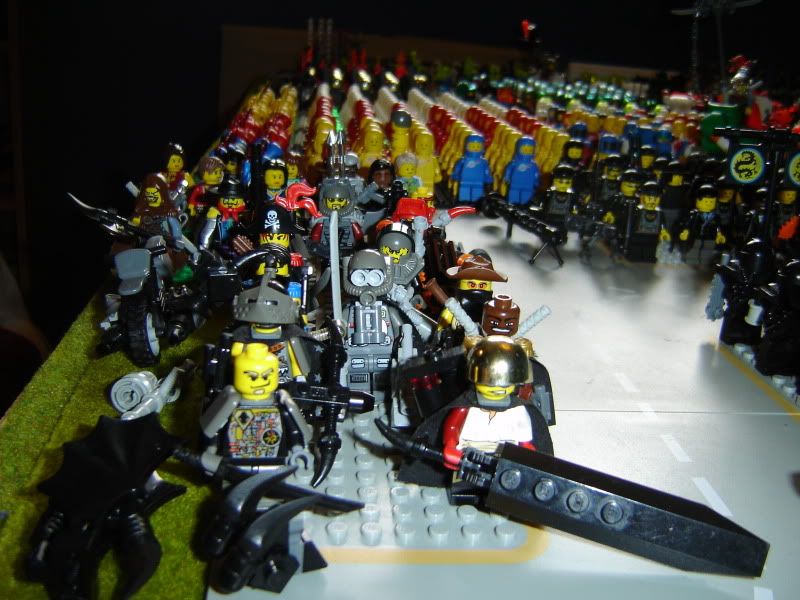 Stubby and the other Mini-Fig Sig Figs from the past few months. See, I still have them.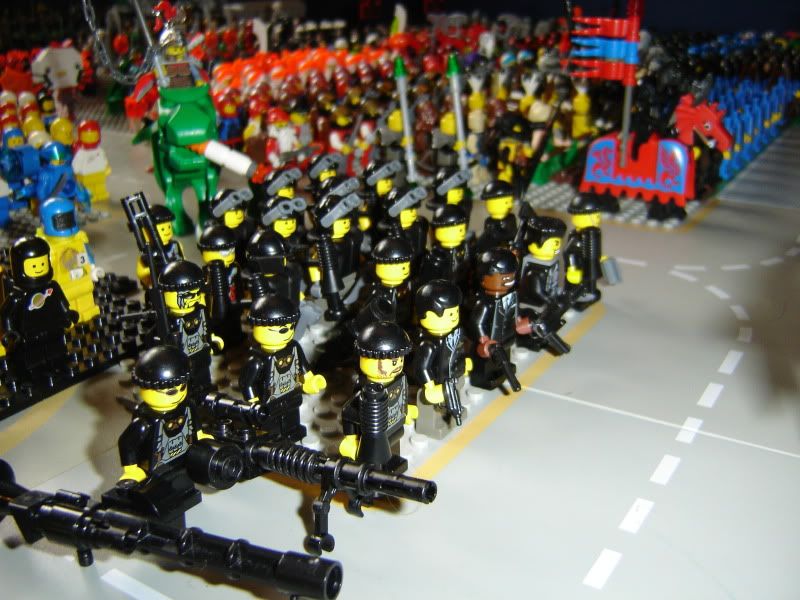 Sig-Figs U.S.A, the troopers have grey hands and cool black flack jackets.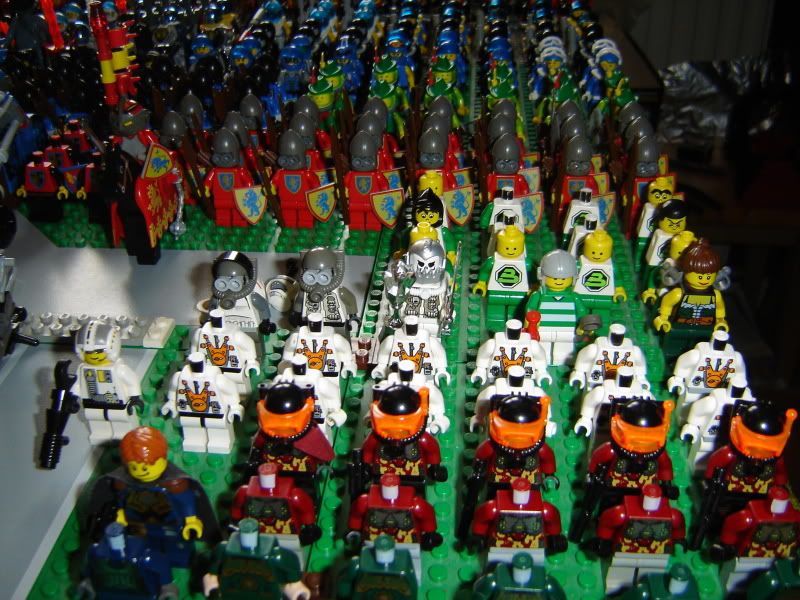 Lots of incomplete troops waiting for parts. BoB and Silva and the BoBites.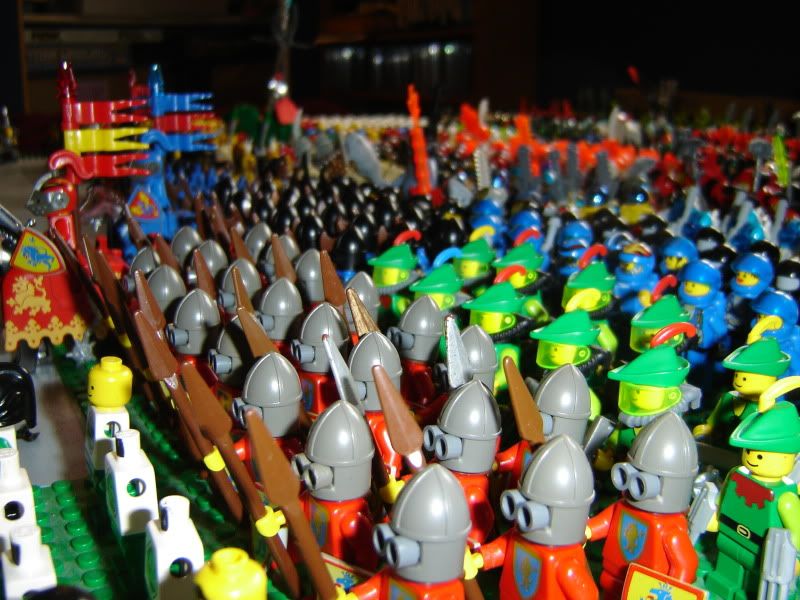 I had to get inventive with so many heads short, clockwork knights!
1x1 round stud in the helmet base and then shove/force the binocs through the slit, watch you don't snap the chin guard, only one snapped for me. It sits snug in the helmet and attaches to the mini-fig head easily. Ideally it needs some sort of neck thing as there is a gap.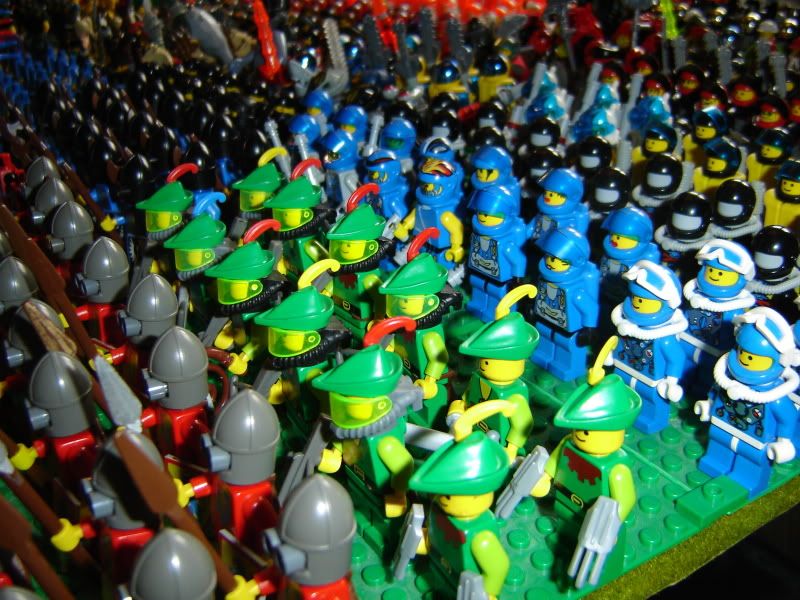 These guys are like the Prince Barons Forrest Men from Flash Gordon... man, you guys have not a clue what I am talking about.
The Knights are ordinary. But what's behind him?..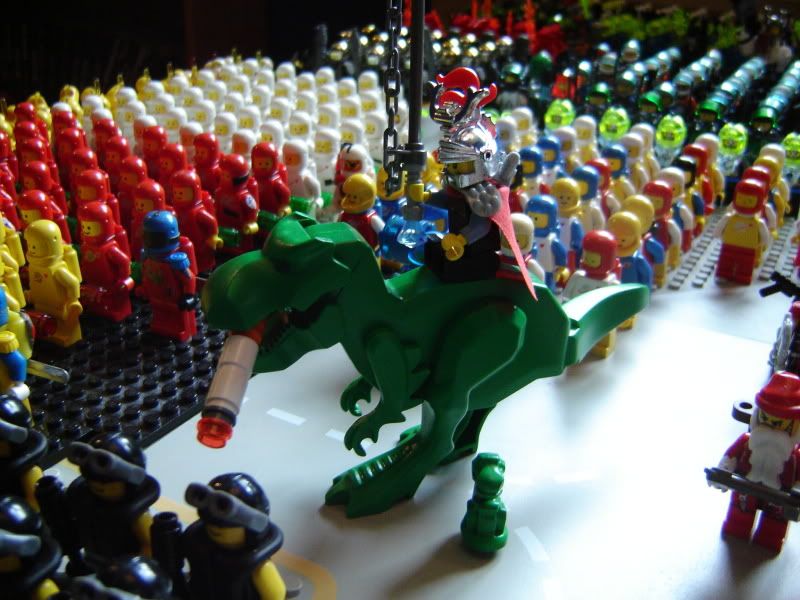 SMOKING T-REX!!! With an Almighty Benny too!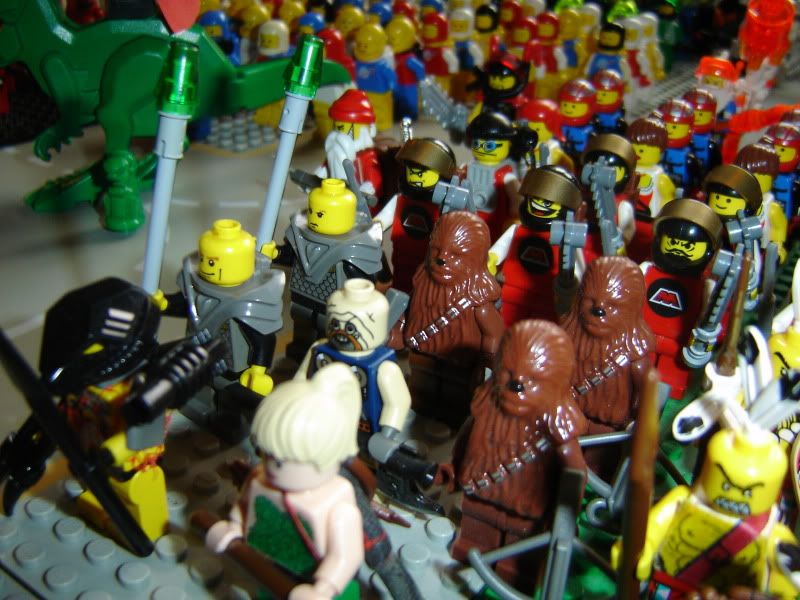 A mish-mash of rag tag one off mini-figs.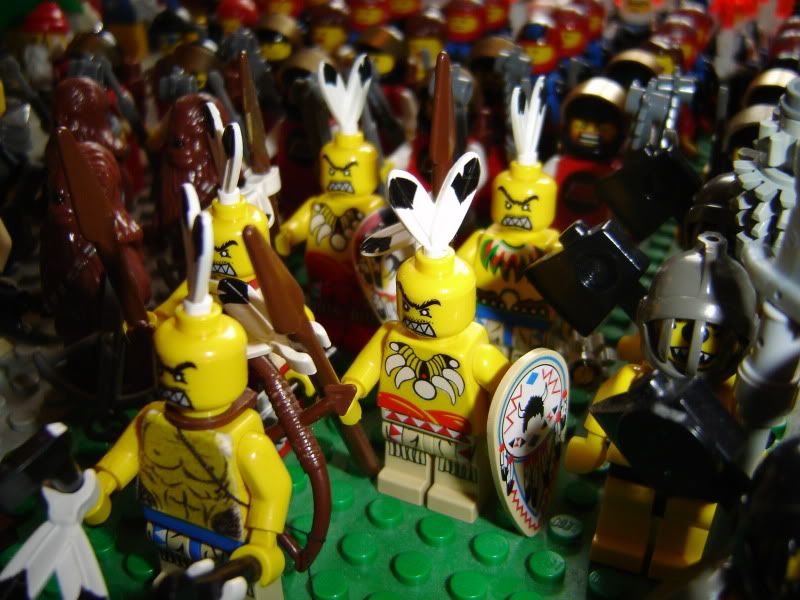 Wild Headhunter picts.
Cyclops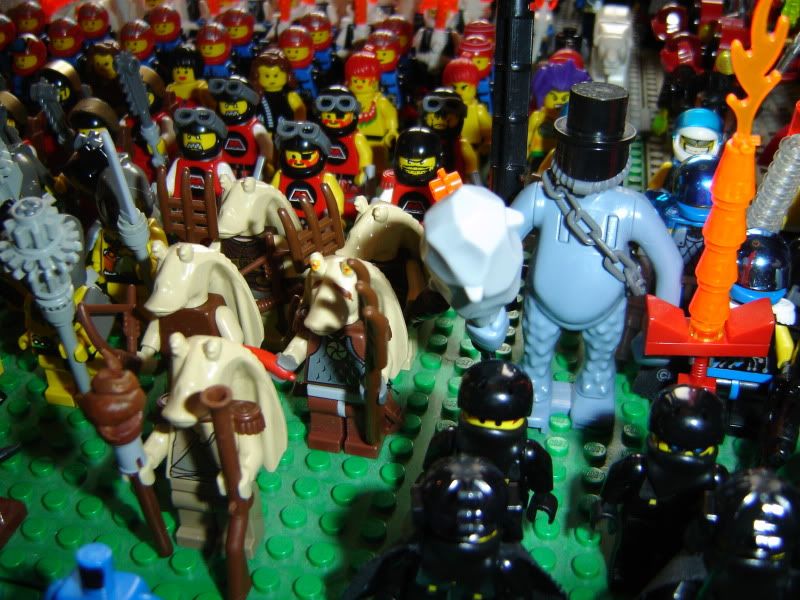 Dungans, and a Techno-Troll.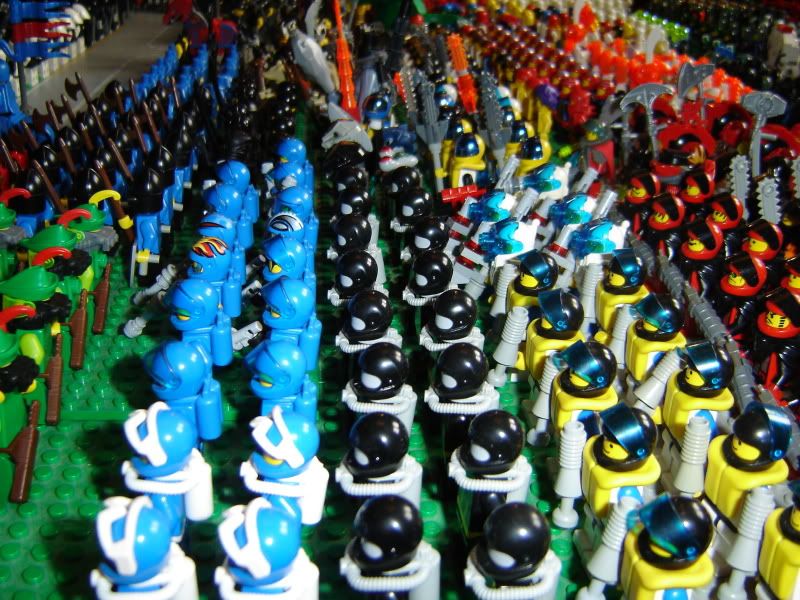 An un-finished and un-nammed blue faction and Prof Sharkheads Minions with Capt. Zipps Time Travelling Super Jews behind.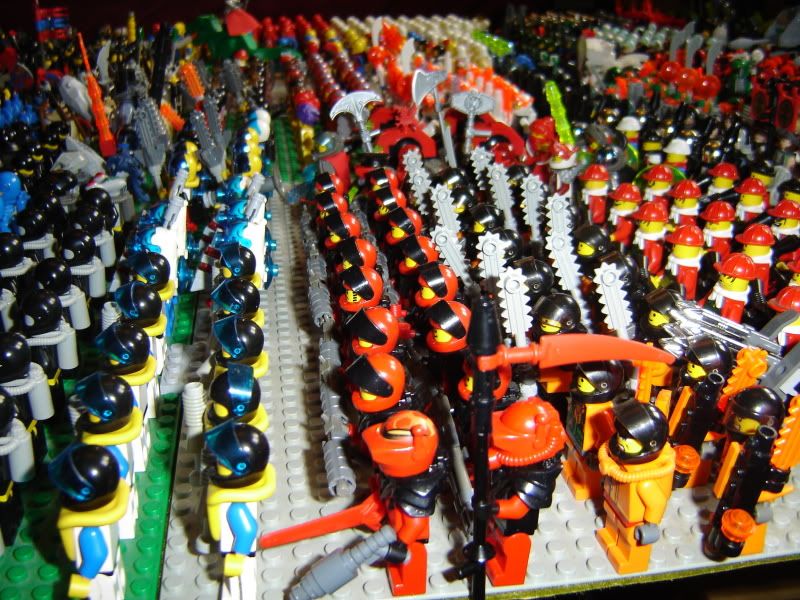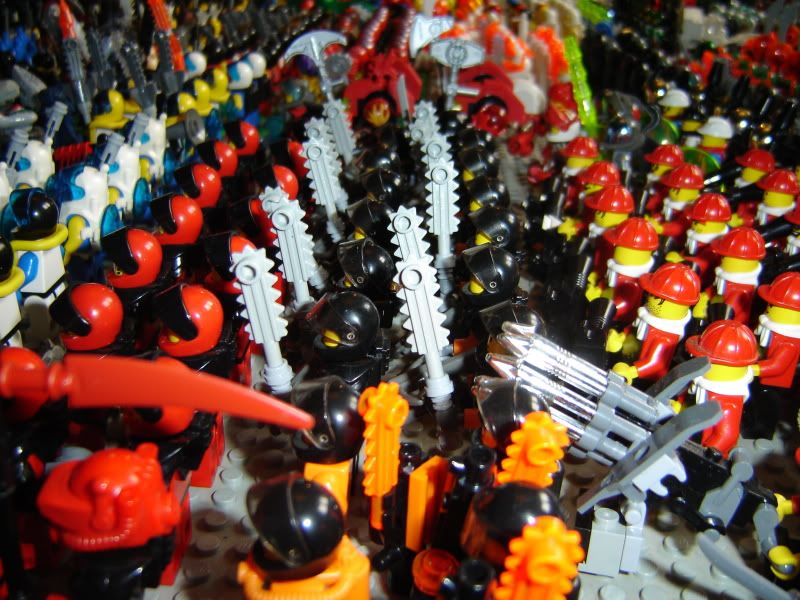 Shadowscythes Scythian Marines, and Ross_Varns FELC now almost complete update to follow.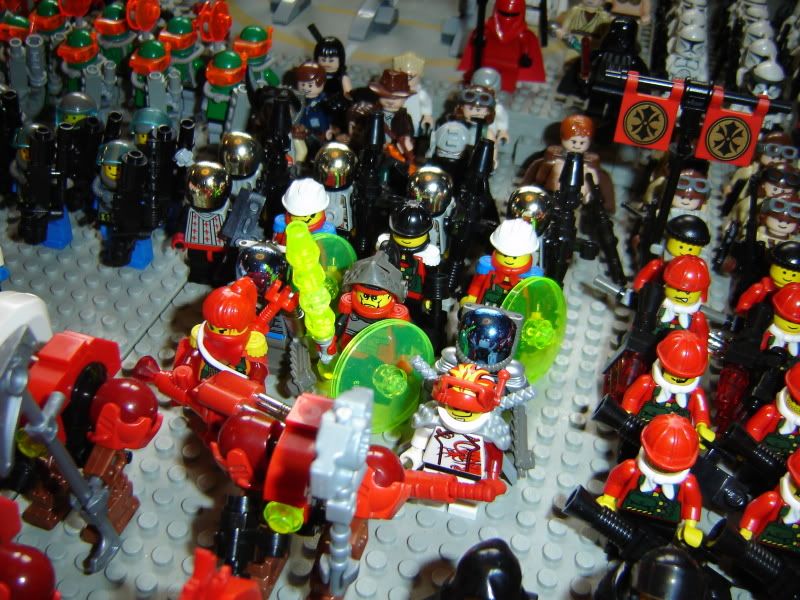 Elmagnifico's Gamma Corps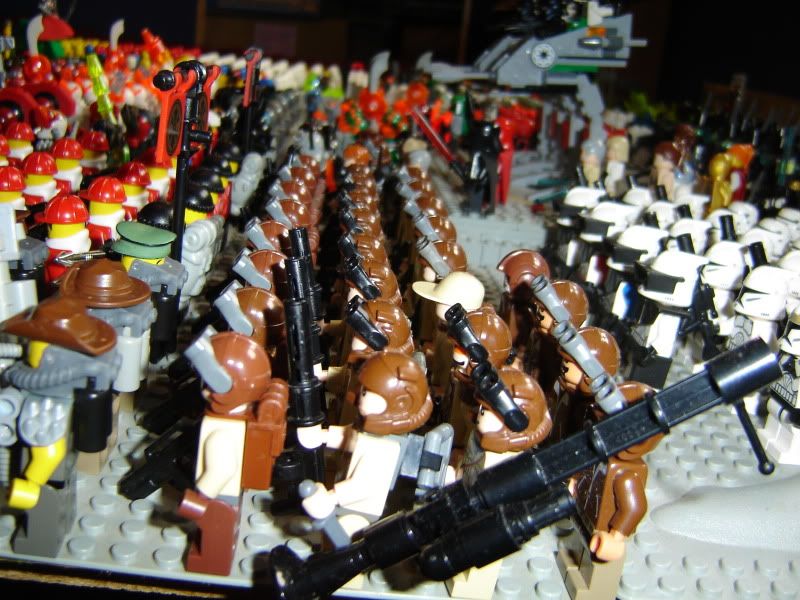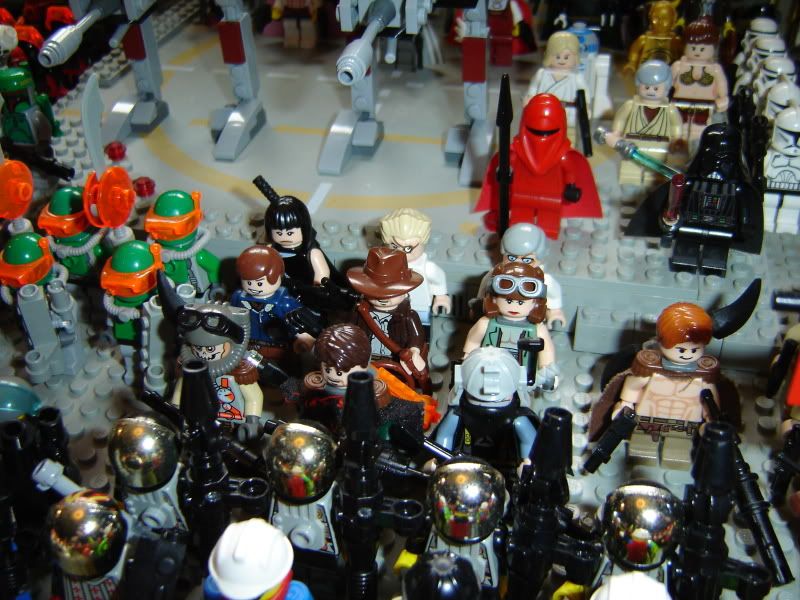 RoC's 45th Union.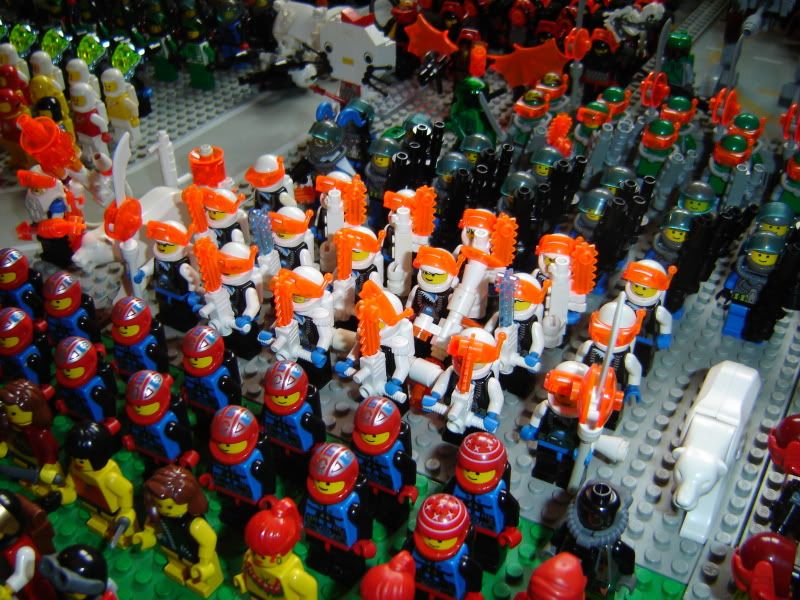 Piltogg and his Akkadians. IVhorseman's Iceworlders with TWO cyber polar bears!!! Manly Fuckin' Santa and the Manly Men. You may also see some of Arkbriks army in the back too, sorry Arkbrik.
Peach Liberation Force or CloneTards.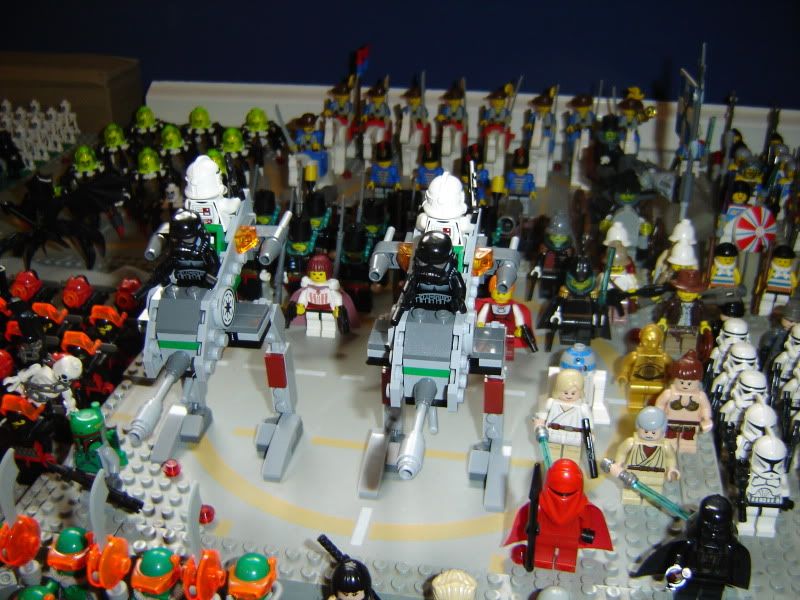 Peach Command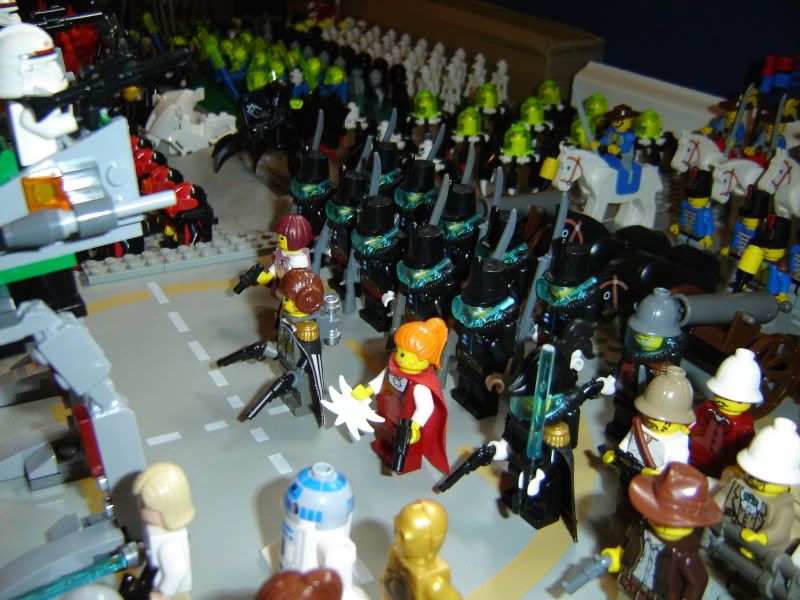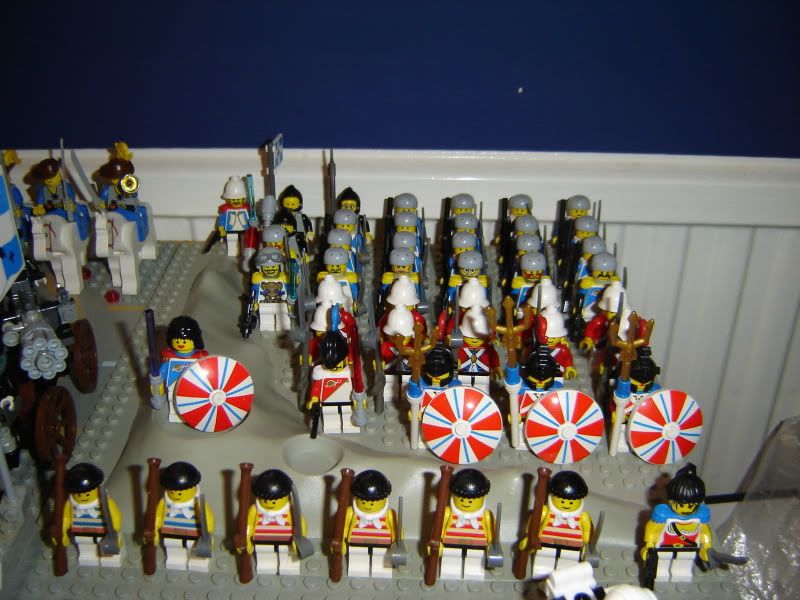 Britannian League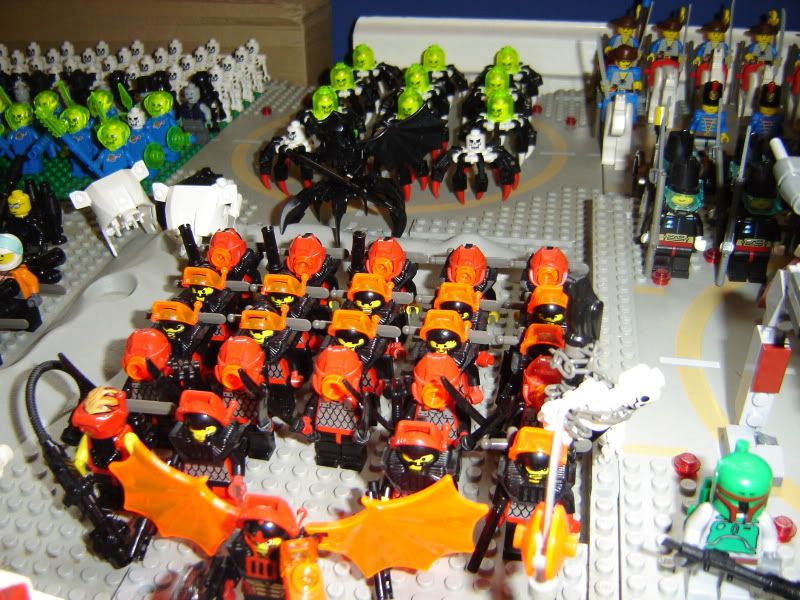 Tuefish's VOL, as lead by the Daemon Prince.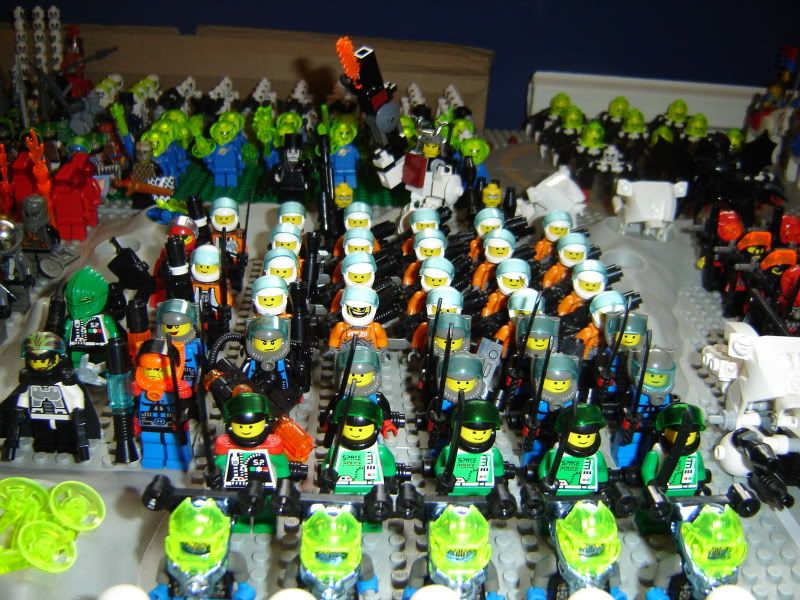 Assyrians, with three hover bikes still to finish. Note the Battle Armour at the back.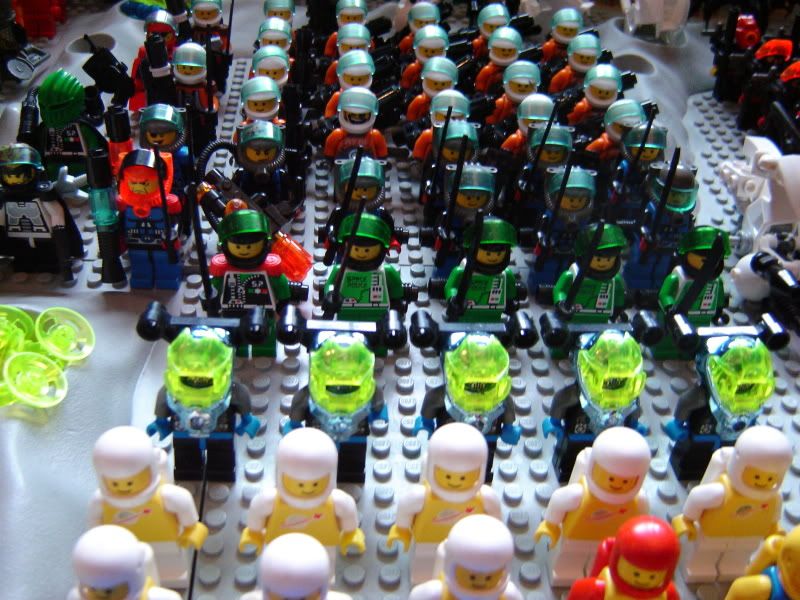 Gludavian Raiders!!!
DSM younglings...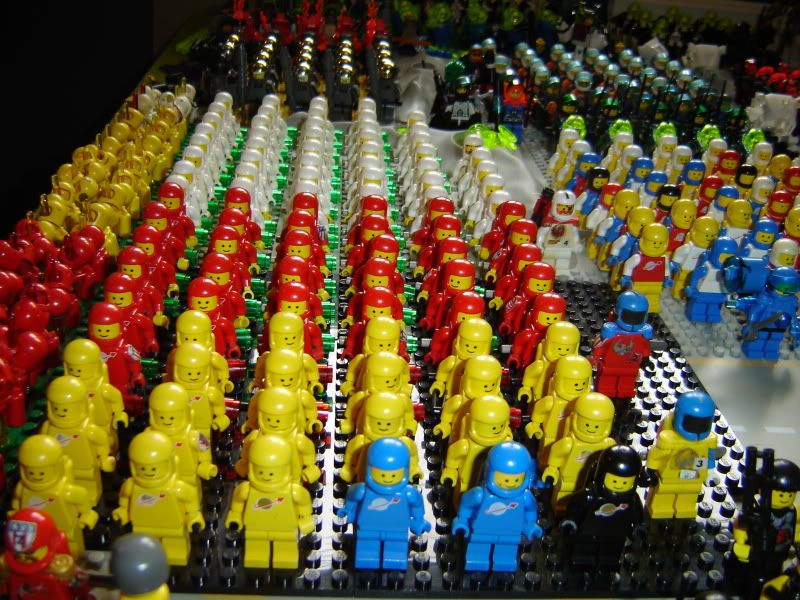 DSM, many have been cannibalised for parts in the Immortals so this is perhaps only half. The rows of airtanks and helmets show that there were once a lot more DSM.
The Iron Golems.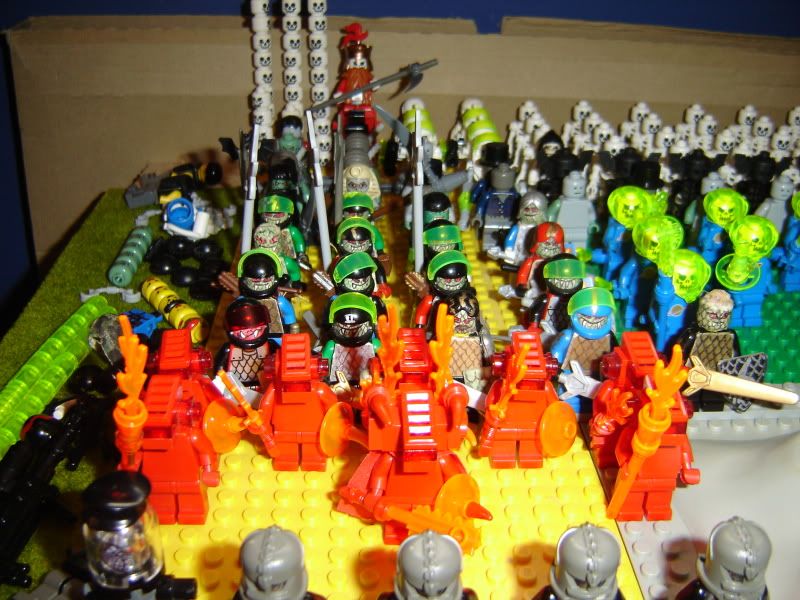 The Blood Daemons and their minions.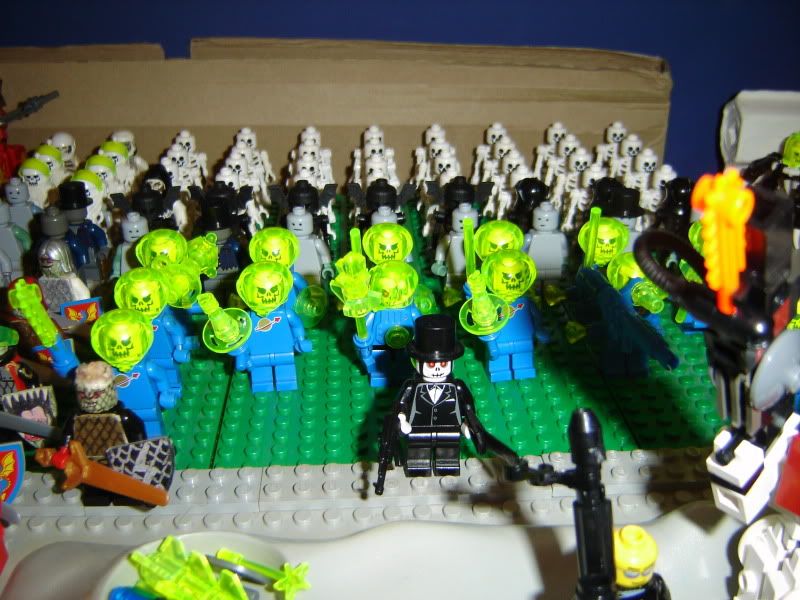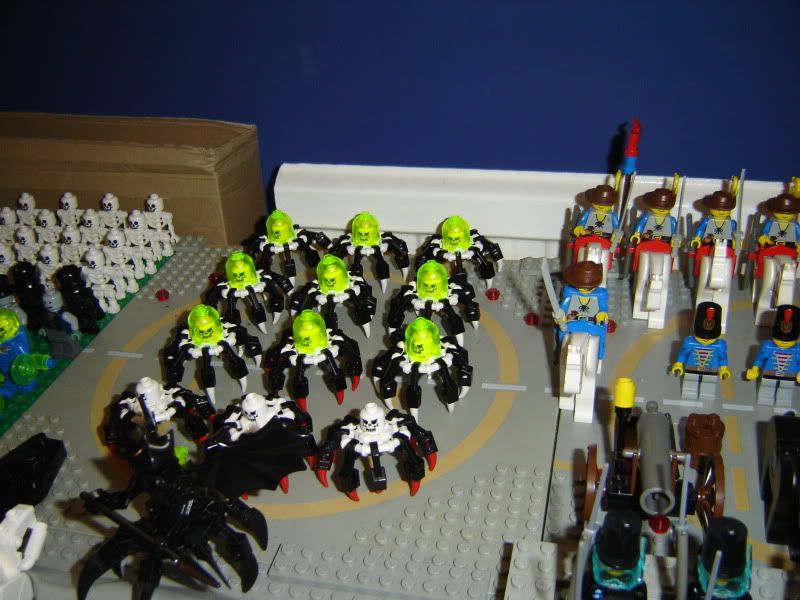 Zombie Lincoln and the Undead Deadly Spacemen and a ton of skeletons and some zombies.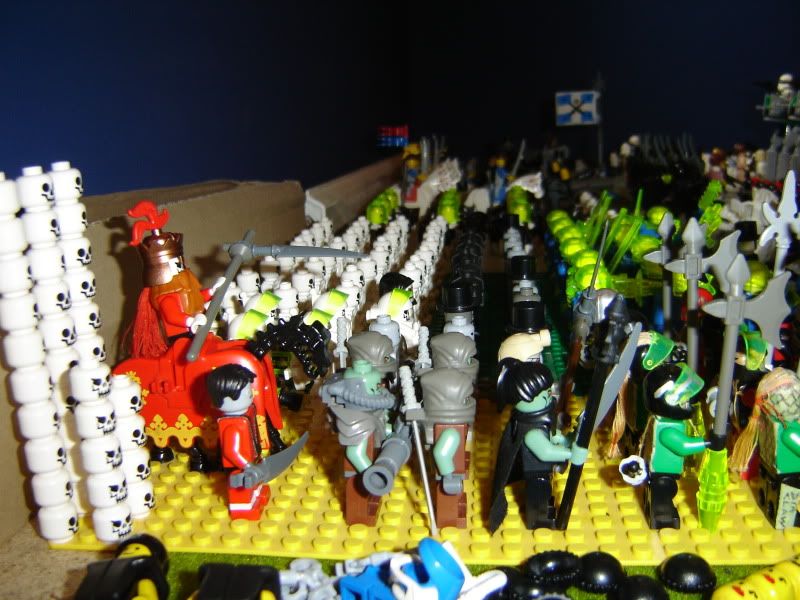 Zombie Micheal Jackson and not Space Orcs but Gnoll Assassins (not the dog Gnoll from D+D but from Warlords Rising III PC game).
+++++++++++++++++++++++++++++++++++++++++++++++++++++++++++++++++++++