So I found an old Exo-force Grand Titan laying around, and I decided to improve it.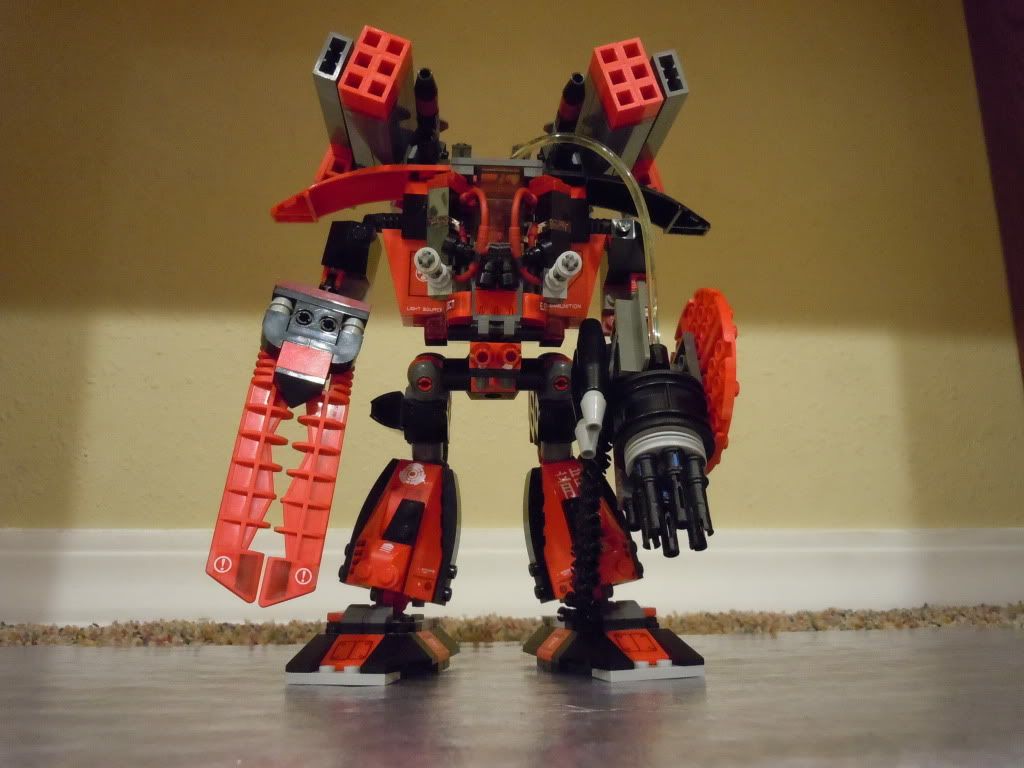 He's had his daily dose of dakka.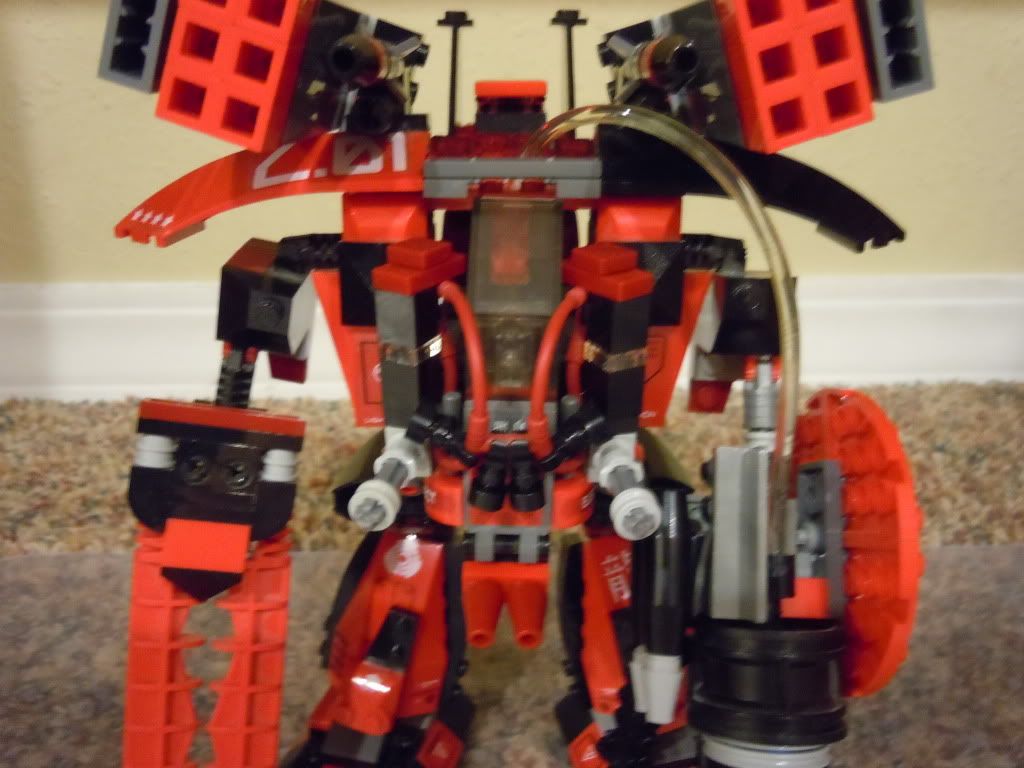 Close-up.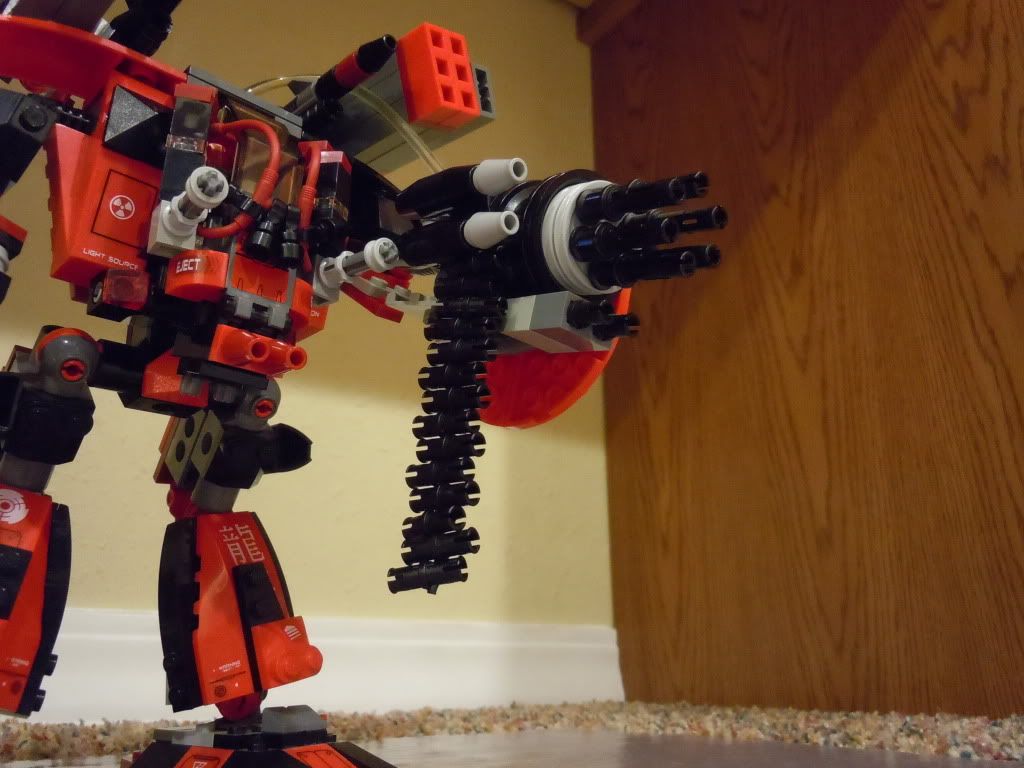 Found a use for the ammo chain I built!
Back view.
Armaments: 2 "Hercules" Tactical nukes, 2 six-barrel missile launchers, 2 railguns, 2 miniguns, 2 grenade launchers, 1 "Apocalypse" Uber-chaingun, 2 rapid fire RPG's, 1 .70 caliber shotgun, and 1 electro-pulse scissor blade.