Note 1/18/2017: If you've come here, go to the new
Meritocratic Republic of Trattoria thread here
, as that has all the new updated stuff. This thread is now outdated.
OUTDATED SHIT:
(Nyphilis doesn't exist anymore, all former Nyphilis vehicles and troops are now under a "Trattorian Empire")
Trattoria was slowing down. The colonization efforts edged out at about 150 systems, the economy stopped the robust growth it experienced since Trattoria's introduction to the brik-verse, and the inter-galactic voyages were being spaced farther and farther apart due to funding issues. A new president was elected, but she has chosen to remain elusive and let one of her spokespeople, Admiral Angela, handle publicity. Trattoria looked like it would stagnate, and the people despaired.
Then came
it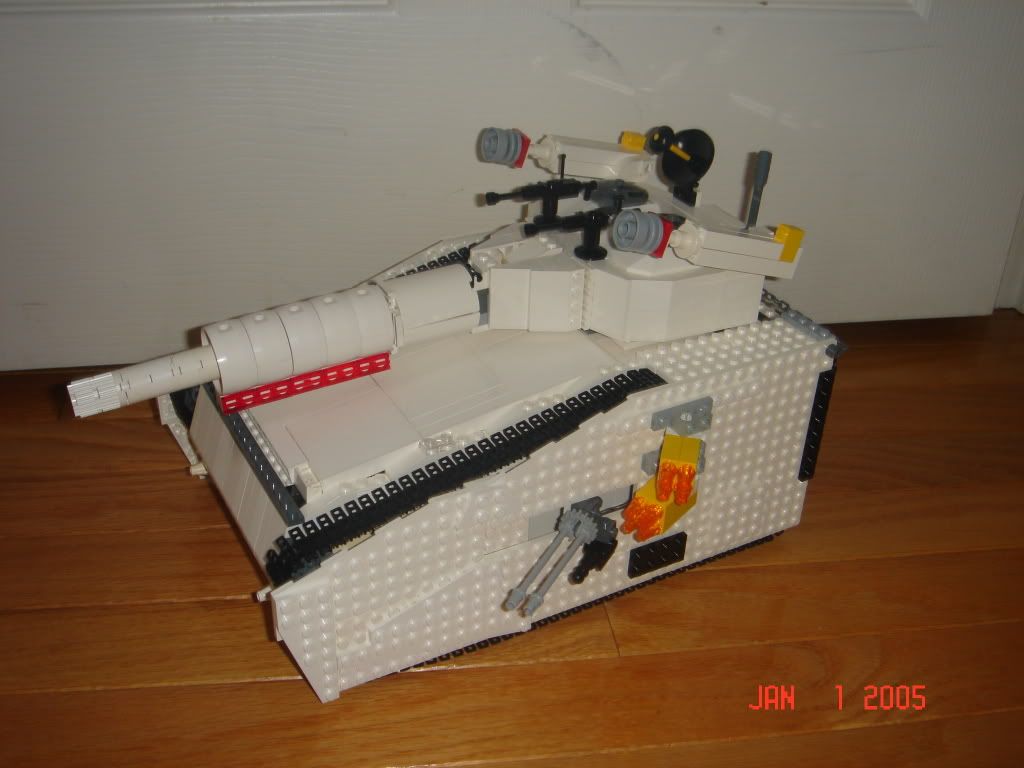 A top secret project for months, Trattoria's best were recruited to design the ultimate in tank technology: the super tank. Despite resource problems throughout the program, enough of the last scraps of white ABS were put into creating an army of super tanks, in an attempt to catch up with bigger star empires such as Assyria and the 45th Union.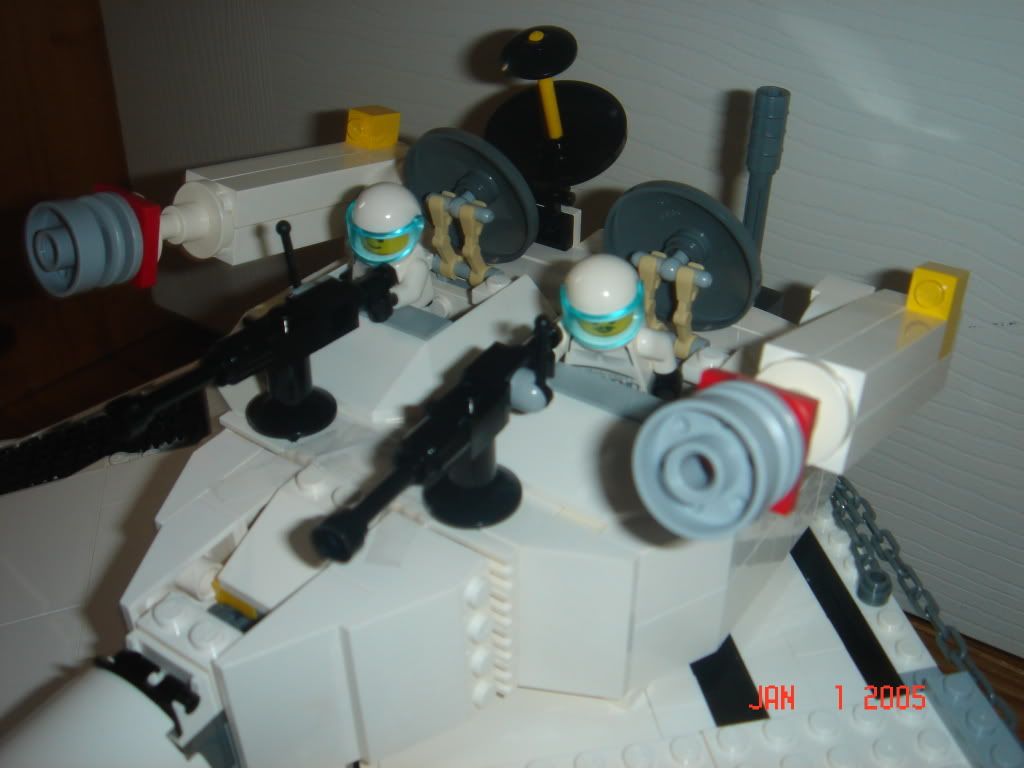 The turret has two compartments for gunners, each armed with a machine gun. Also mounted are two 4-inch Tranquilizer cannons. Communication arrays are attached in the back with significant range.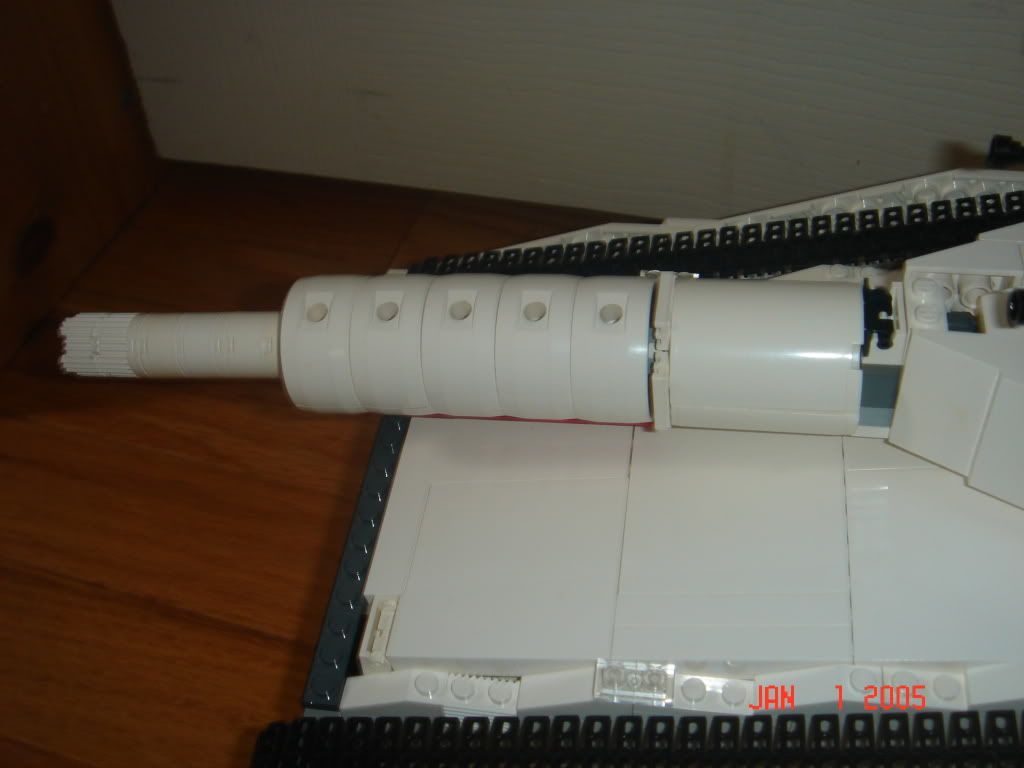 The main gun of the Trattorian super-tank is the 9-inch orbital bombardment Peacekeeper launcher. If the Trattorian's main battle tank could blast a starship out of the sky, this could knock a space station out of orbit.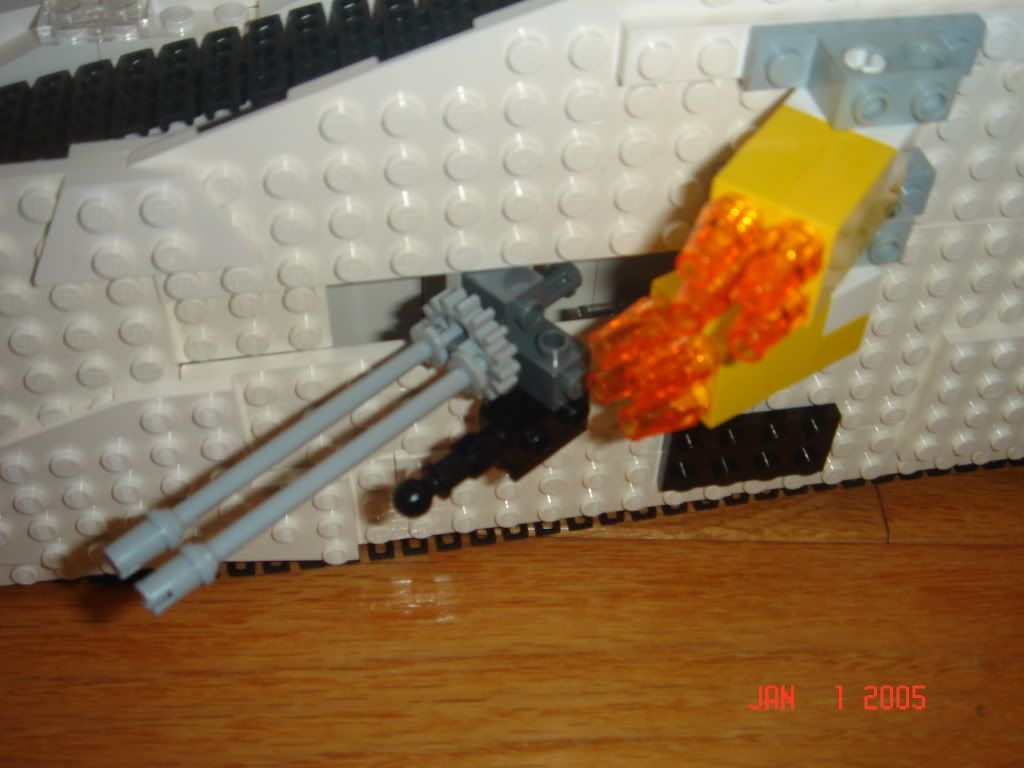 We combined two different sponson designs on the armor skirt, one with missiles and the other with a small turret.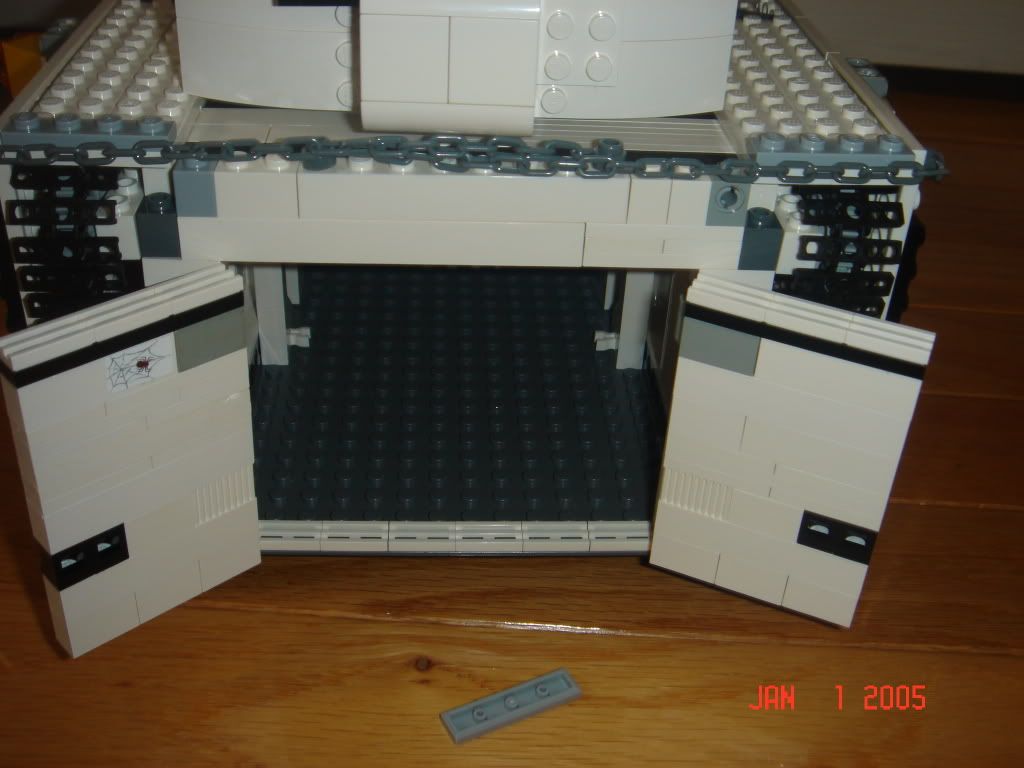 Massive doors open to the as-yet empty cargo bay. So far I have yet to finish the interior, will post pics when ready.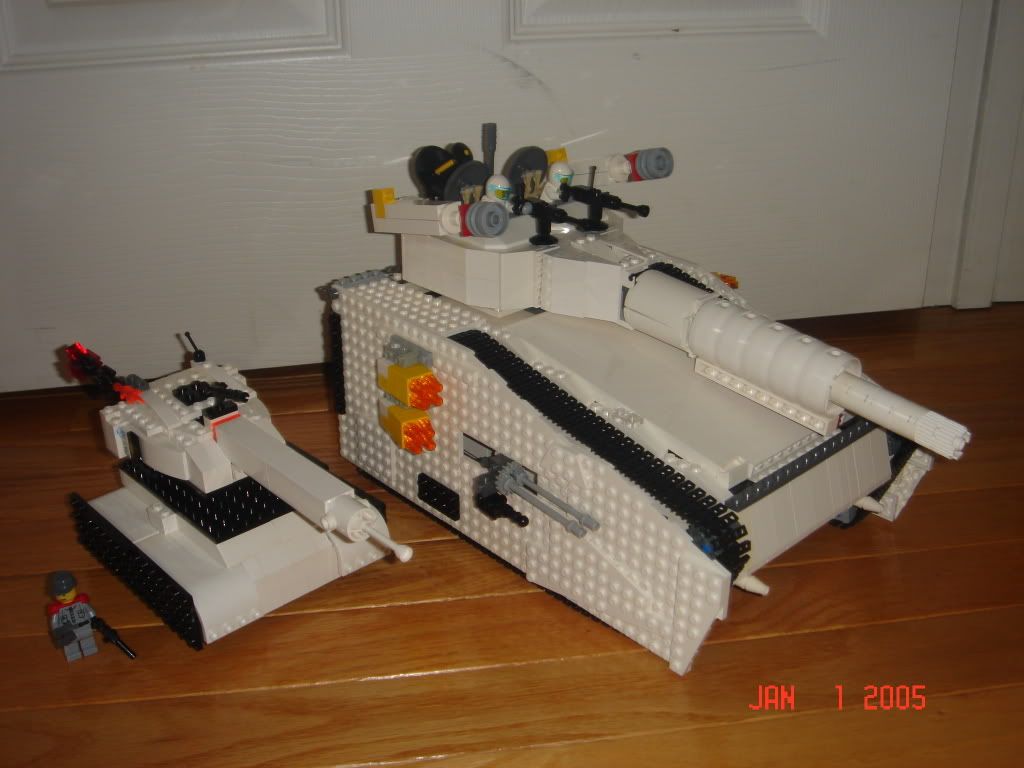 Main battle tank and the super-tank's commander provided for scale.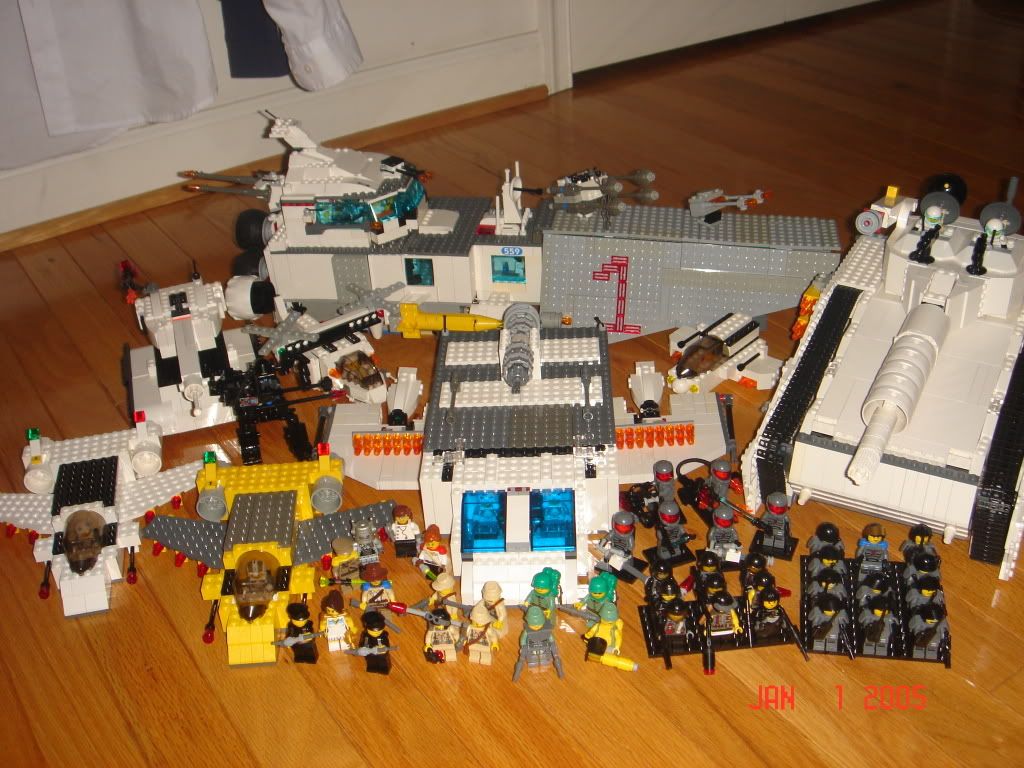 Trattoria has risen far from its humble roots, now having innumerable fórces and almost every main class of military vehicle imaginable. Fear Trattoria, for our might is great!