Welcome back to Trattoria's recruitment center! We've been off the radar dealing with sleeper agents, fedonuker, and an alien invasion, so please ignore the Immortal Empire's various propaganda claims about us. We are still alive and fighting and standing by.
That being said, we have dealt with all these threats and now have an excess of defense money. So today, we roll out Trattoria's much-anticipated dreadnought model!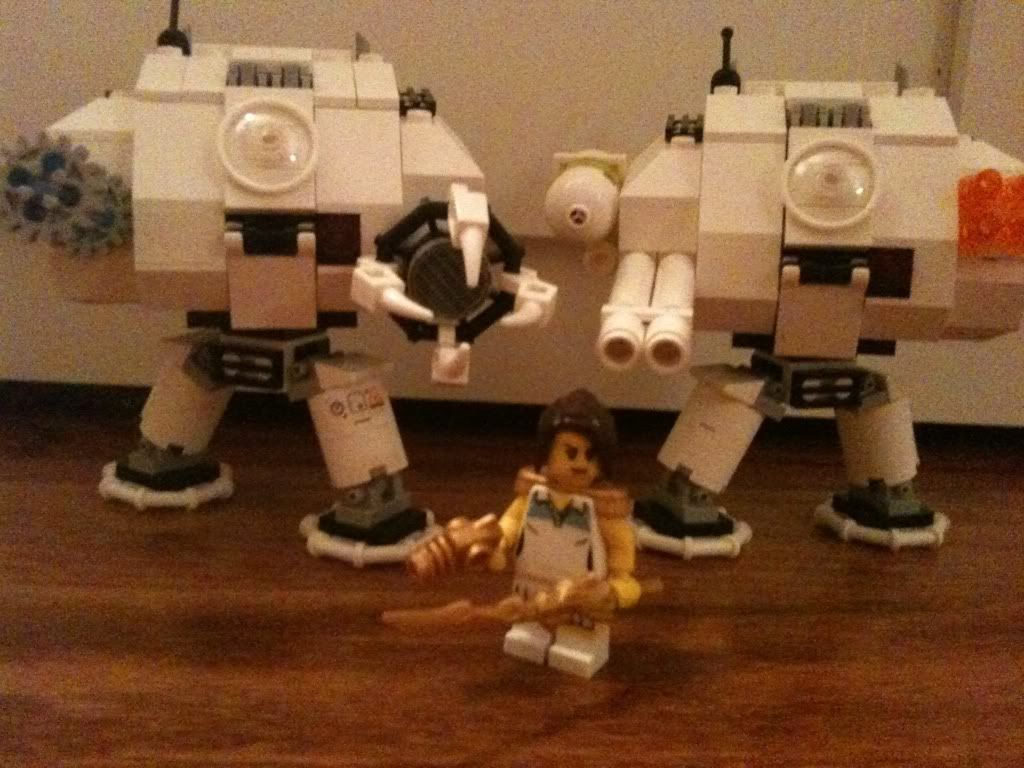 Many have pointed out that Trattoria lacks a dreadnought model, so to silence these critics we have designed one.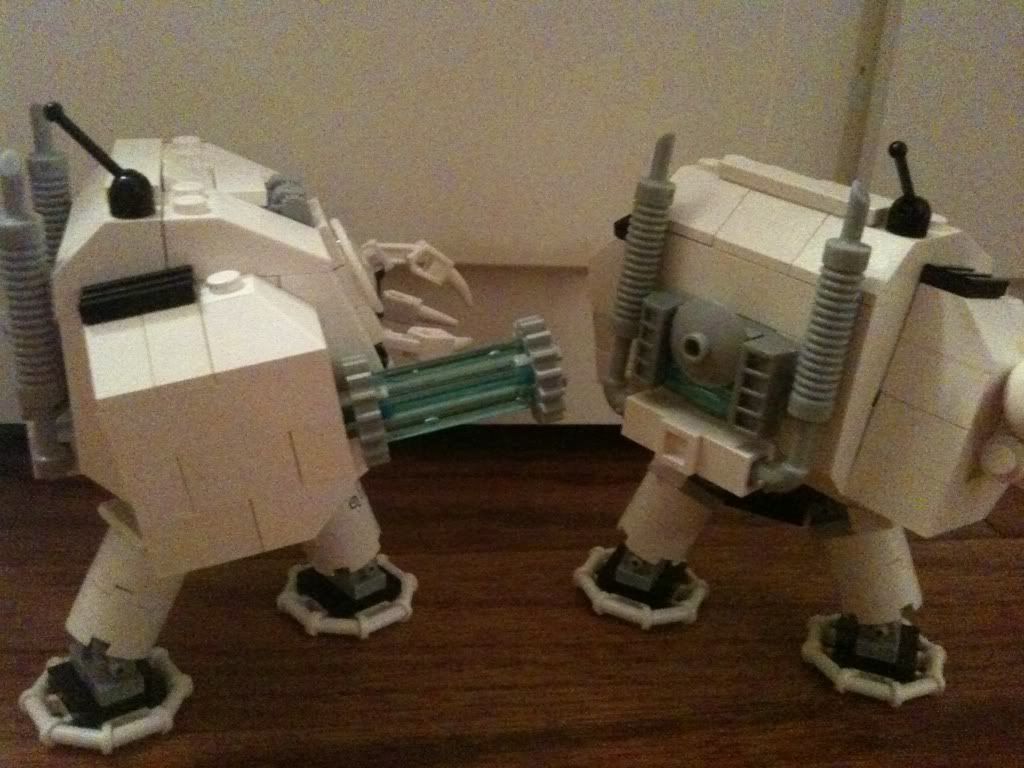 Side and back view.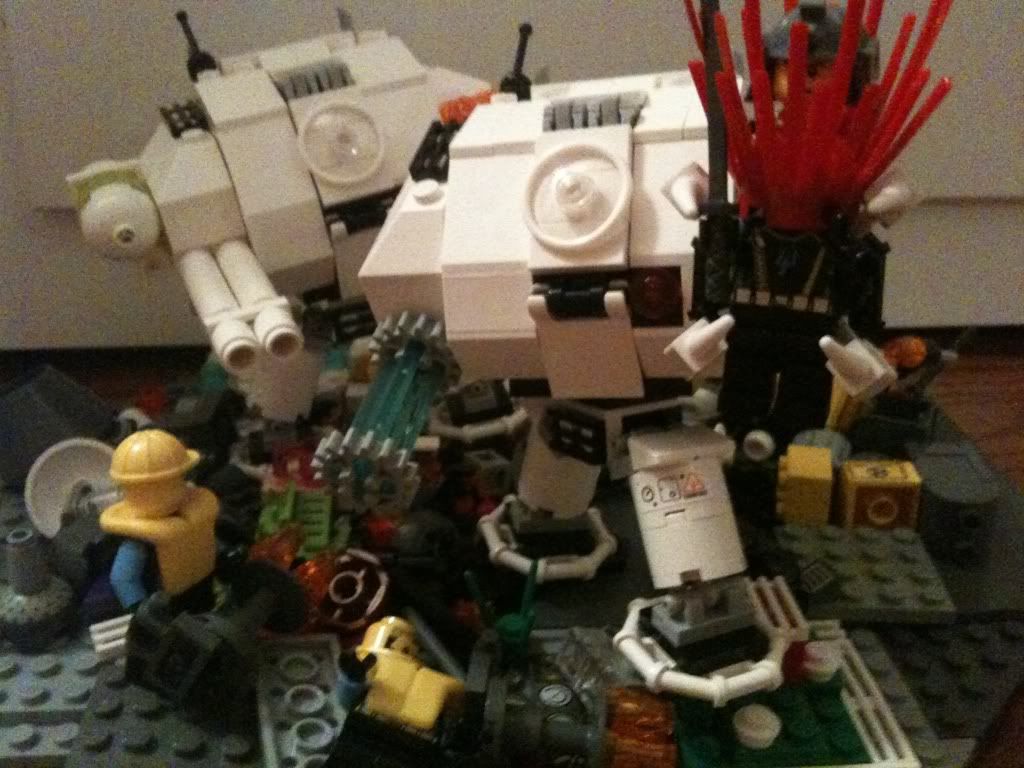 Already we are employing dreadnought's in campaigns against the Paladins against the Peaches. They have proven useful, destructive, and fearsome.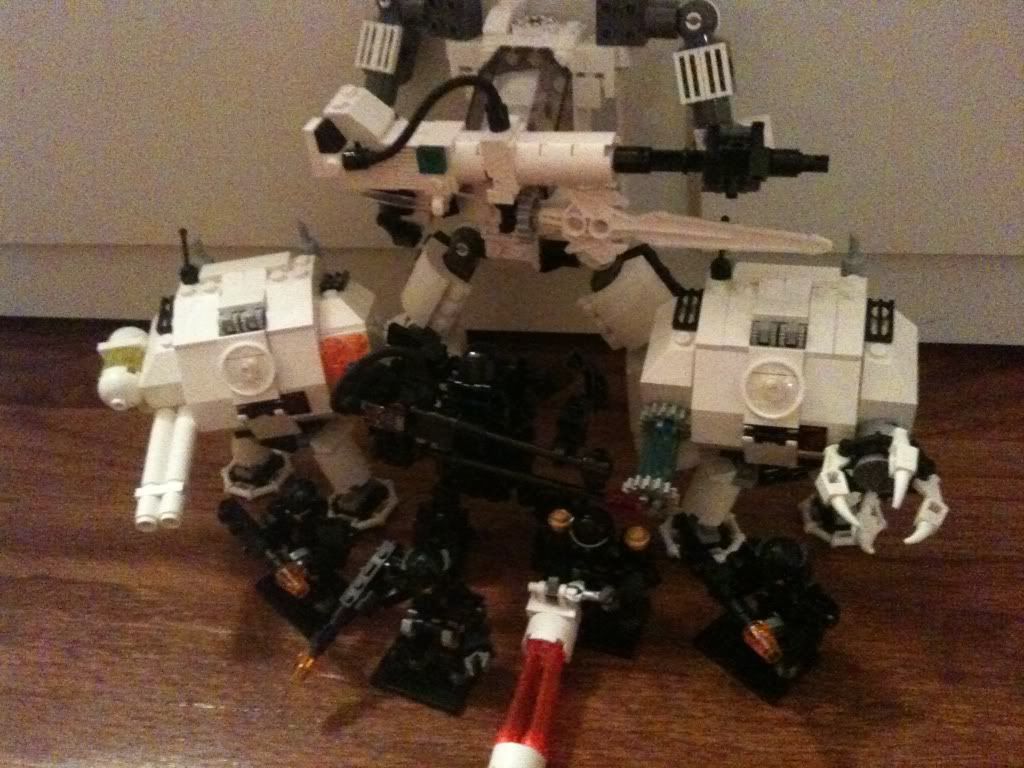 The dreadnought model along with the other members of the Trattorian Mecha Corps.
4th wall commentary: So I'm going to high school and my parents want me to get even more serious about school now. This means less time with legos and brikwars. It also means that I'll be very inactive on the forums for the next four years so enjoy. I realize I haven't done anything brikwars, so these dreadnoughts are probably my final moc for a long time. Credit to Natalya or whoever came up with the lego dreadnought frame.