I've spent the past few evenings working away on a new idea for a squad of Holy Warriors who have dedicated themselves to fighting evil creatures in the name of the Church.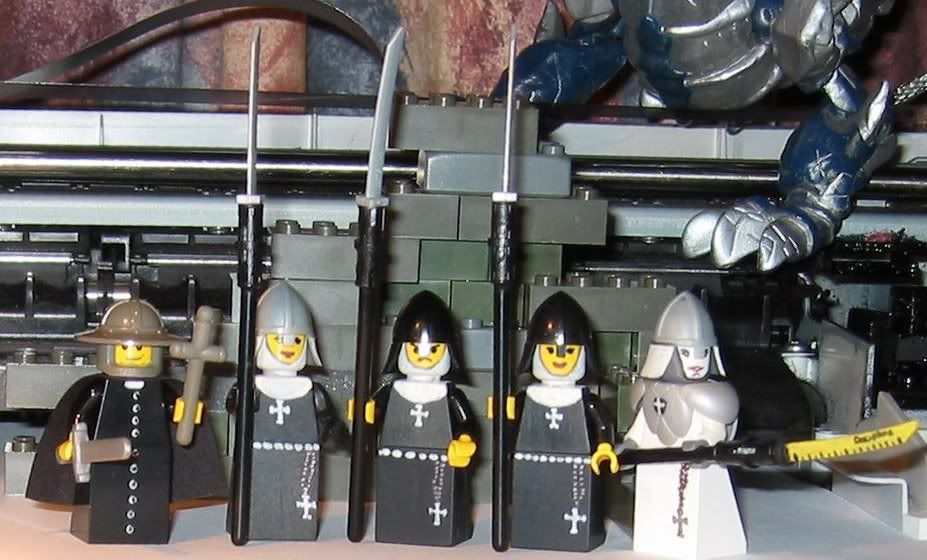 It was a lot of fun customising the minifigs, painting and equipping them for their task. I found the priest's helmet in my spares box and it was so much like the traditional priest's hat I just had to use it.
The mother superior is standing in the middle, a young novice stands to her right and a professed sister to her left. I haven't thought up names for them all just as yet.
Don't worry about the Mega Bloks Ice dragon behind them, he's missing a leg and he's pretty harmless.