Well, what do you do with all those left over odds and ends you can't make anything with? That's right, you make a band of Space Pirates!
Introducing: Captain Blacklegs and his motley cutthroat crew...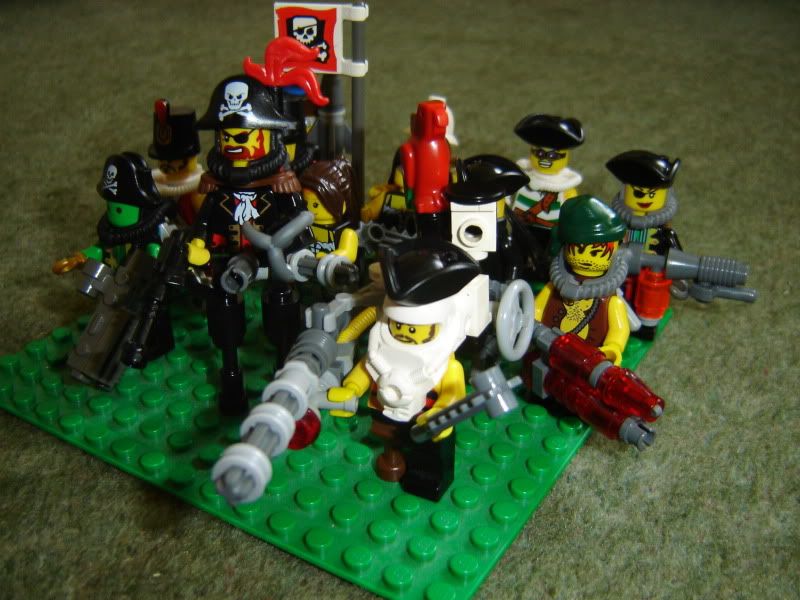 You will never find a more wretched hive of scum and villainy...
Captain Blacklegs "I'll shiver yar timbers whi' ma lusty broadside, Arr!" Check out the captains non-pirate captain issue hook too. The mans a rebel.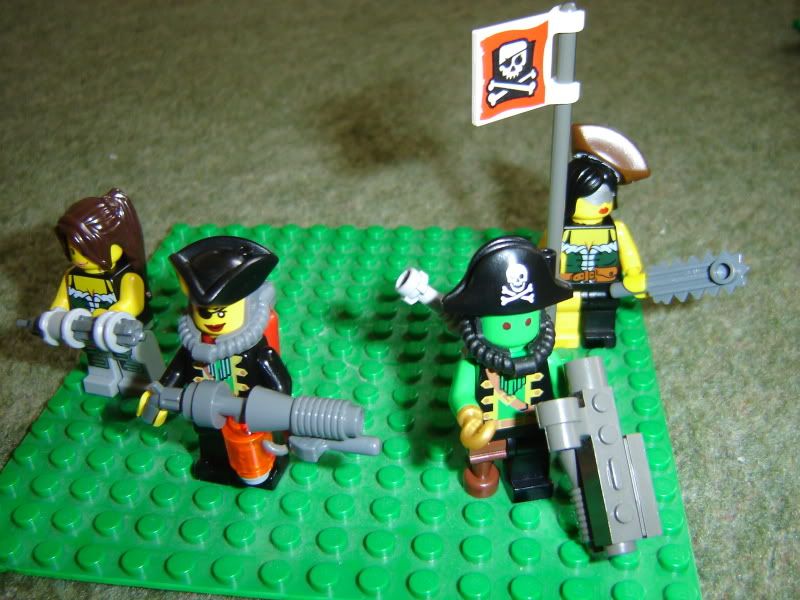 The Pirate wumin. No pot washers or sock menders in this lot. The green alien is the ships second in command called "No:2," they sort of think she's a she... yah don't want to be stuck in the bilges with it if your a male, if you know what I mean. The gurl with the Flamer is "Heartburn" and likes to make things blaze. The others are just crew that may become notable if they survive long enough to make a blood chilling reputation. Most don't live long enough to even get named.
The guy at the back with the long pistols is called "BlackJack" and he likes to gamble, he's also fast on the draw. The heavy with the gatling is the official Captains parrot perch and called "Perch." The guy with the robo-arm, peg leg, robot-eyes and manic grin is called "Lucky" and the last guy is the ships Chief Mechanic called "Sparks."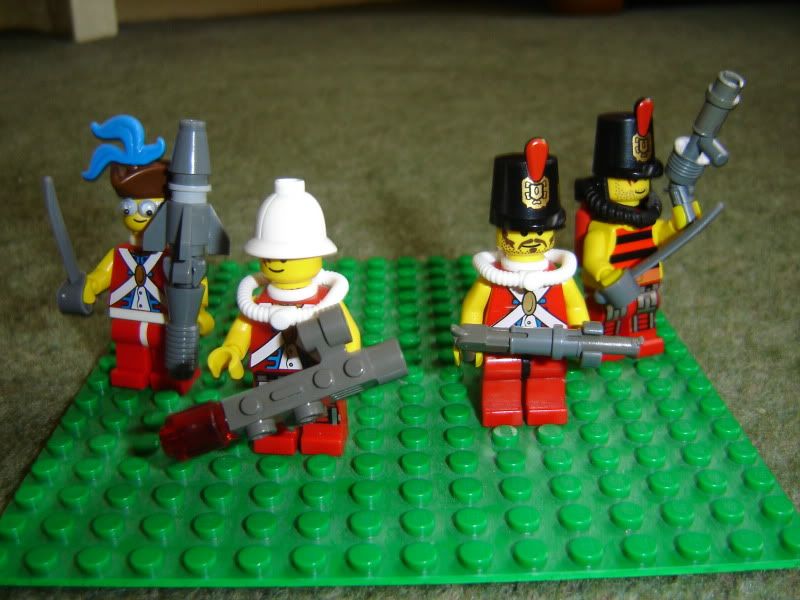 Making up some of the crew are some mutineers of Her Britannian Majesties Royal Marines. These guys know surrender is no option. The guy with the googly eyes is clearly unhinged so perfect for heavy weapons duty. They call him "Guggs." One of the Marines have an Assyrian Heavy Laser Rifle, evidence that they also prey on neighbouring sectors too.
Ack! Now I'll need to make a Pirate wessel, oh great!
Arrrse!