I scrapped Vergilius Raskolnikov's ugly giant mech and built some tiny spaceships instead.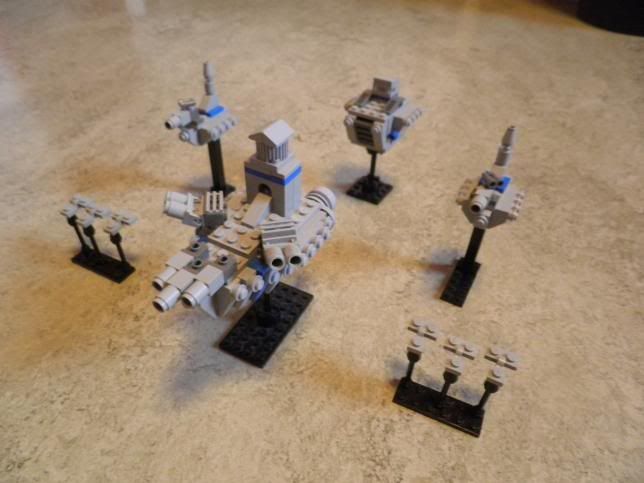 The full fleet.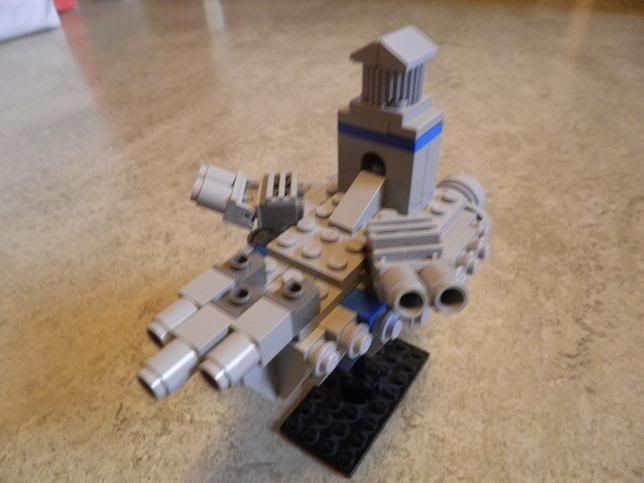 This is Vergilius' flagship: the Lieutenant-class battleship
Weltschmerz
.
Its pivoting guns allow it to either mass its firepower forwards...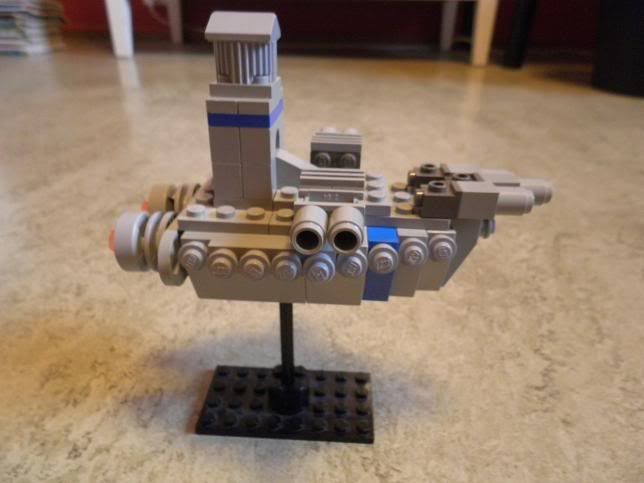 ...or split it up in three directions.
The stern is unprotected. But that's only an issue if you're travelling away from the enemy. And why would you do that?
Two Henchman-class escorts. They have smaller defensive turrets mounted on their main guns.
A Porter-class carrier. Its hangar decks transports two squadrons of Serf fighters.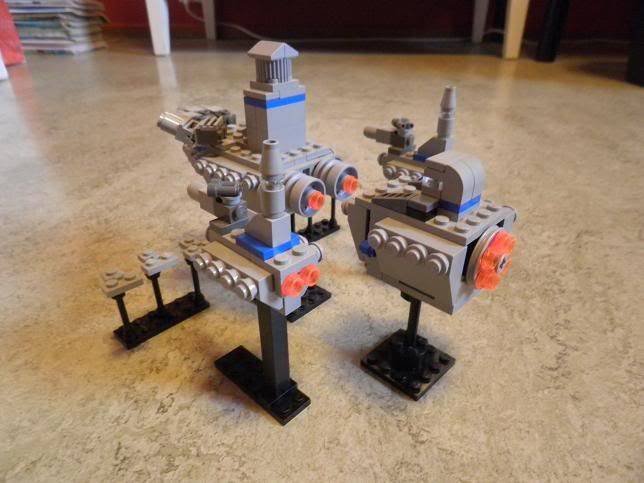 So, what do you think?