The Nomads of Unfair Justice are a small force compared to most intergalactic armies. But even though they are small, they are tenacious and violent fighters, and their numbers are constantly growing. They have no signature uniform or color, in fact, some of them are simply men and women clad in simple civilian clothing.
And that's why you'll never expect it when they shove a boot up your ass.
Anybody can join the Nomads. Whether you are man or woman (preferably extremely attractive and promiscuous), peach or yellow, Best-Lock, Mega-Blok or Lego, you can always grab a gun and join in the fun!
Now, without further unnecessary babble, the arsenal so far...
THE LOUIE LOUIE (Named after the Richard Berry Song)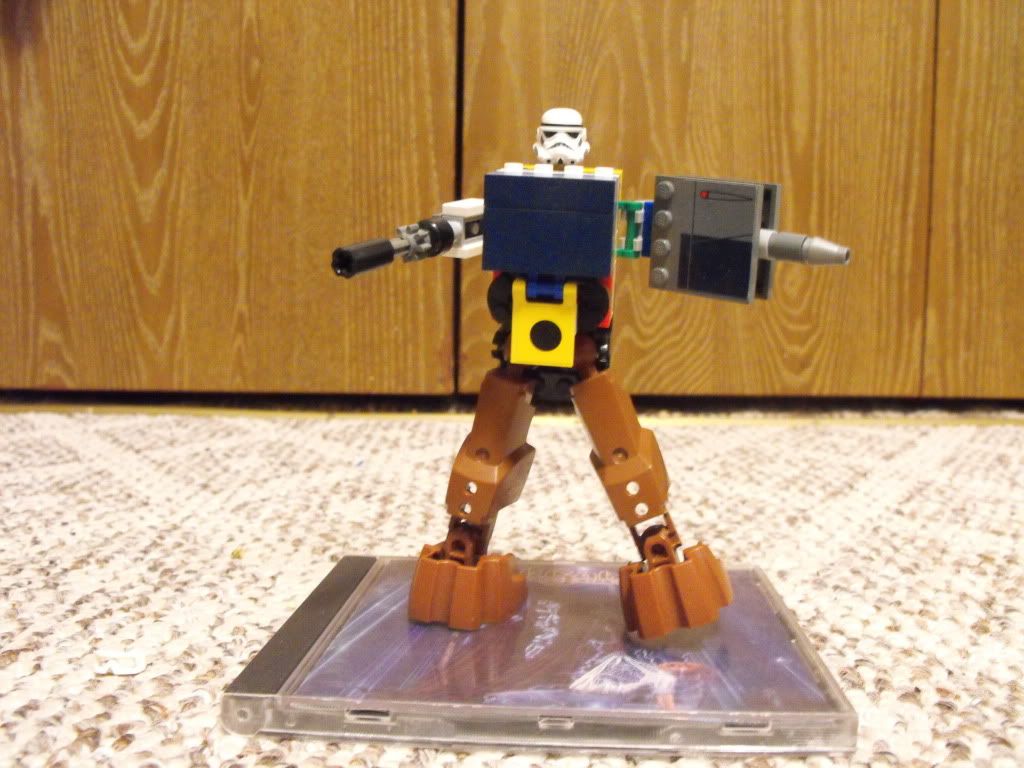 A well armored, extremely versatile and surprisingly well put together light mech, it is armed with a 65cal chaingun and a semiautomatic bore cannon.
THE HELLION (Named after the Judas Priest Song)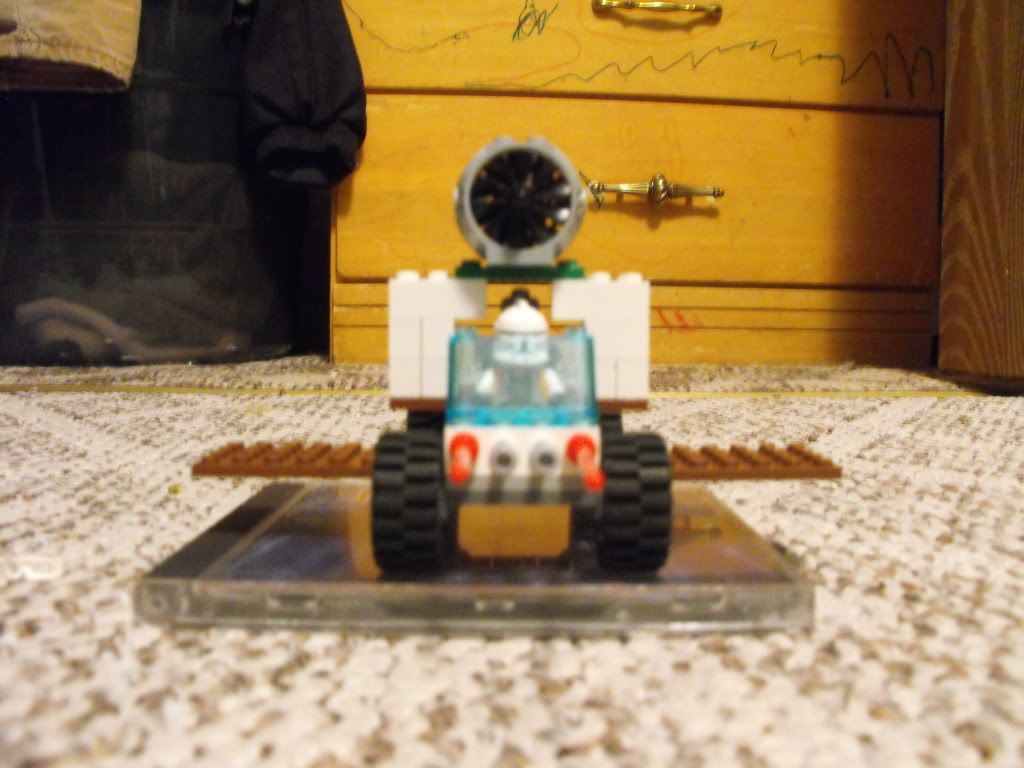 Blazingly fast, armed with three machine guns and fitted with wings and a jet engine, this beast is like Chitty-Chitty-Bang-Bang from hell.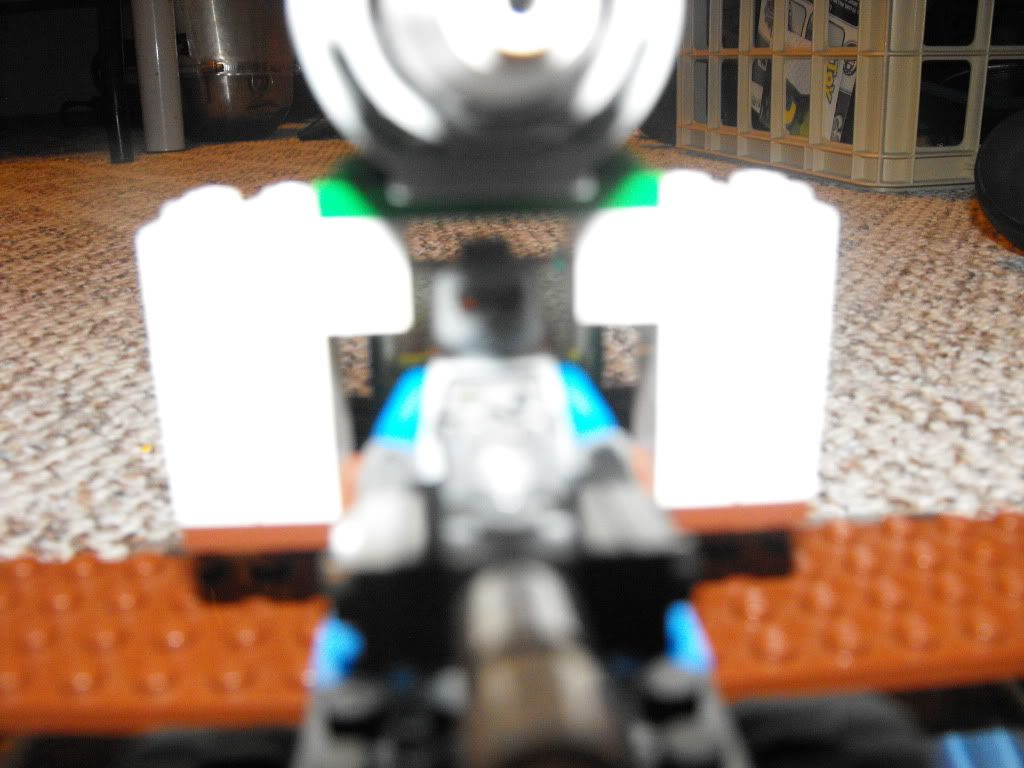 The rear machinegunner. Will shoot anything that doesn't look like an attractive female or a keg of Yagermeister.
THE BATTERY (Named after the Metallica song)
A long rage, mobile artillery cannon, this thing is pretty self explanatory. It also has a missile launcher, an an anti aircraft gun, and two machine guns for self defense.
THE AGGRESSIVE PERFECTOR (Named after the SLAYER song)
Twin heavy Lego cannons, twin Bestlock Cannons, a completely armored pilot area underneath two feet of the heaviest armor available to the Nomads, an a machine gun nest at the top, where a soldier can look like the Lord Of All Things Sexy And Good.
40 tons of pure
!
Go ahead. Stare death in the face. I dare you.
THE IRON FIST (Named after the Motorhead Song)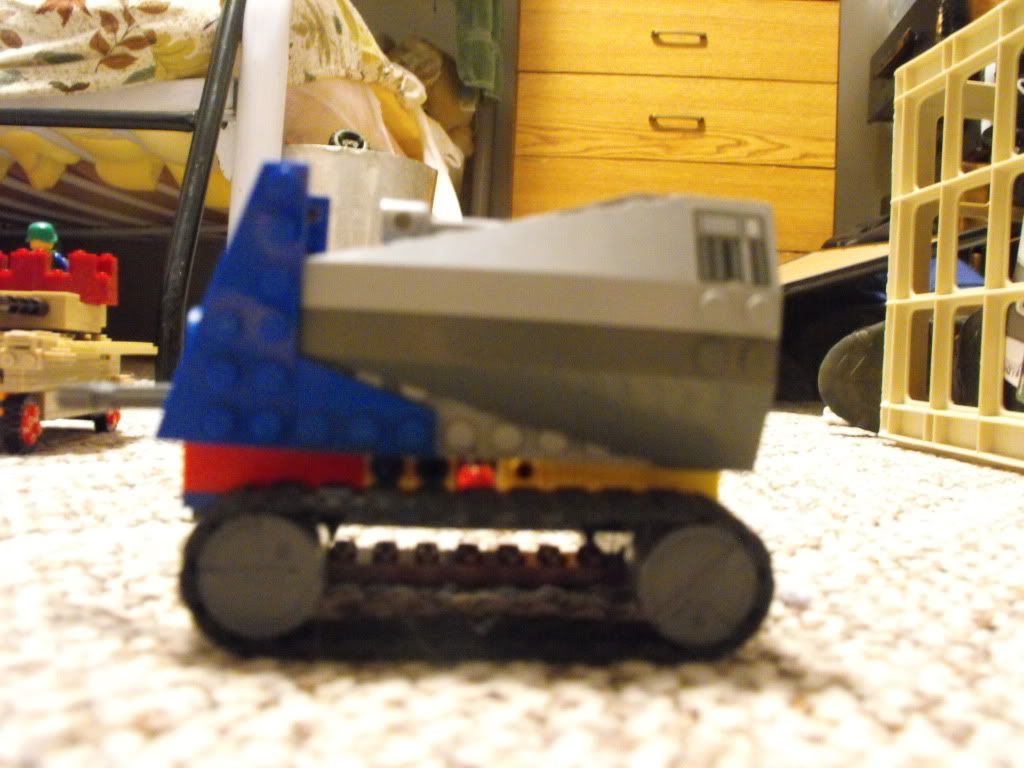 Designed to be used as a tank in indoor operations. It can also be used pretty much anywhere something needs to be blown up. Although it isn't exactly heavily armed, with three machine guns and two medium range armor piercing cannons, it still kicks ass and it probably has had sex with your mother.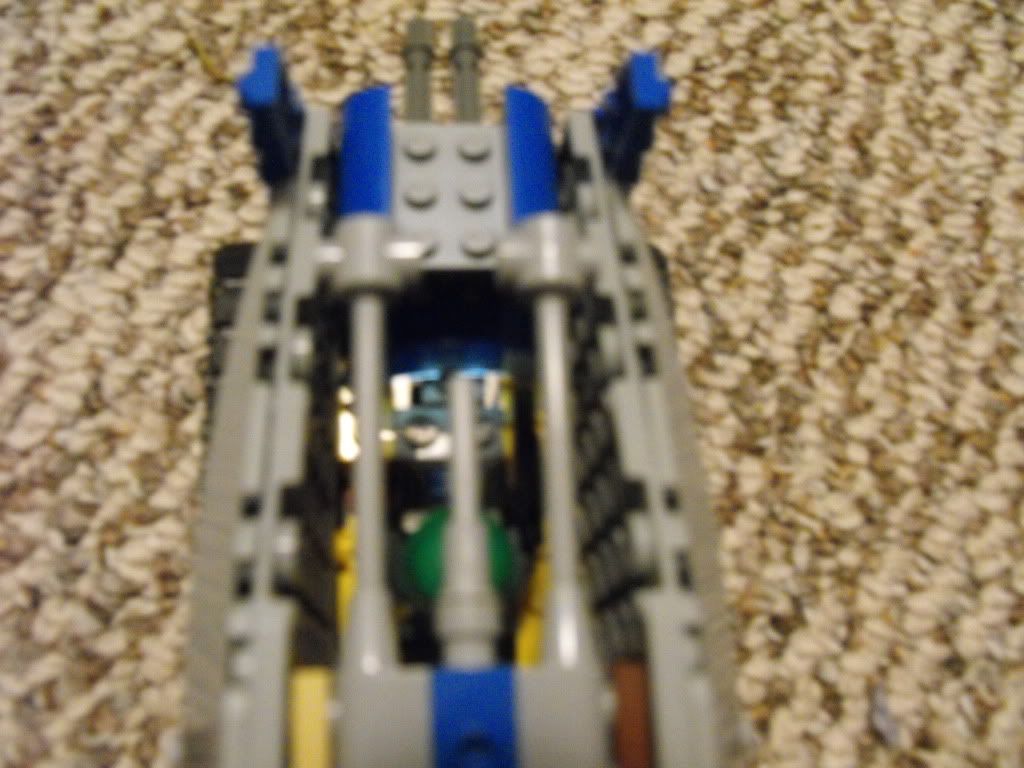 Go ahead and throw a grenade in there. Nobody will throw it back out at you. I promise.
THE LEATHER REBEL (Named after the Judas Priest Song)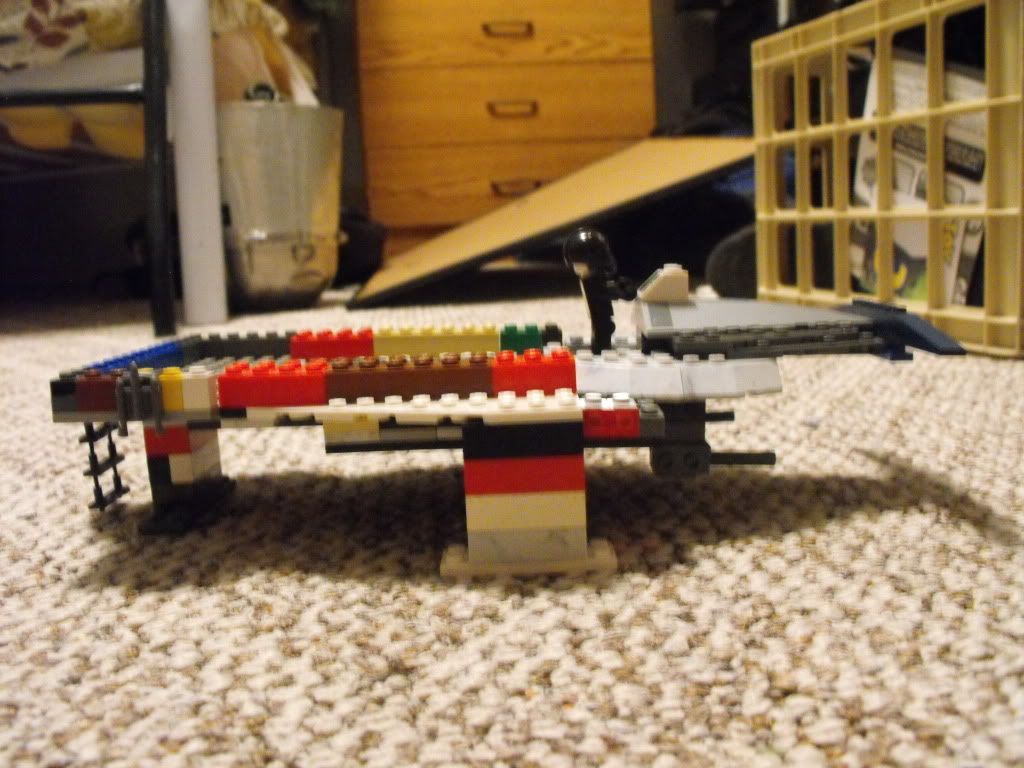 An air transport ship capable of carrying large amounts of ammunition, troops the occasional tank and, when the going gets tough, 45 prostitutes. It is only armed with ground attack machine guns, but anything being transported by it would be more than willing to shoot you if the need arose.
Even the prostitutes.
The Aggressive Perfector can easily be transported by the Leather Rebel.
Finally, I have made two custom weapons based off of the weapons in Doom, the chaingun and the plasma gun.
Two chainguns. I hope to soon have enough resources to make at least twenty of these. The problem is the hand grips.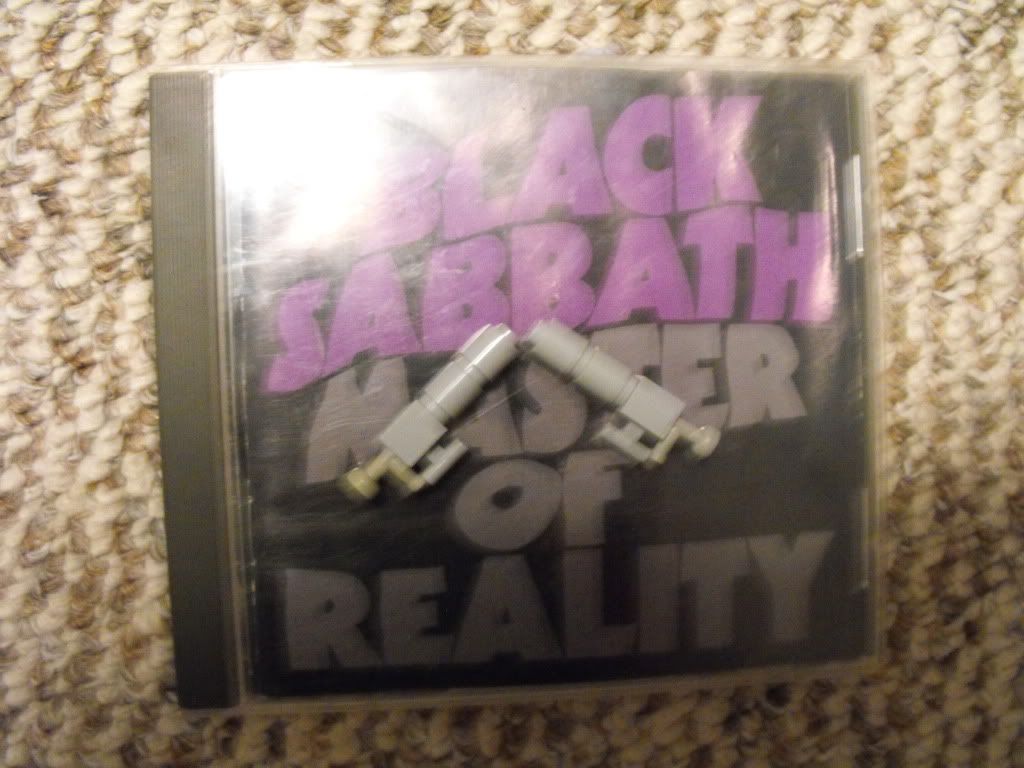 A soccer player shooting an elite in the face with a plasma gun. He was armed with two energy swords. The soccer player has no guilt.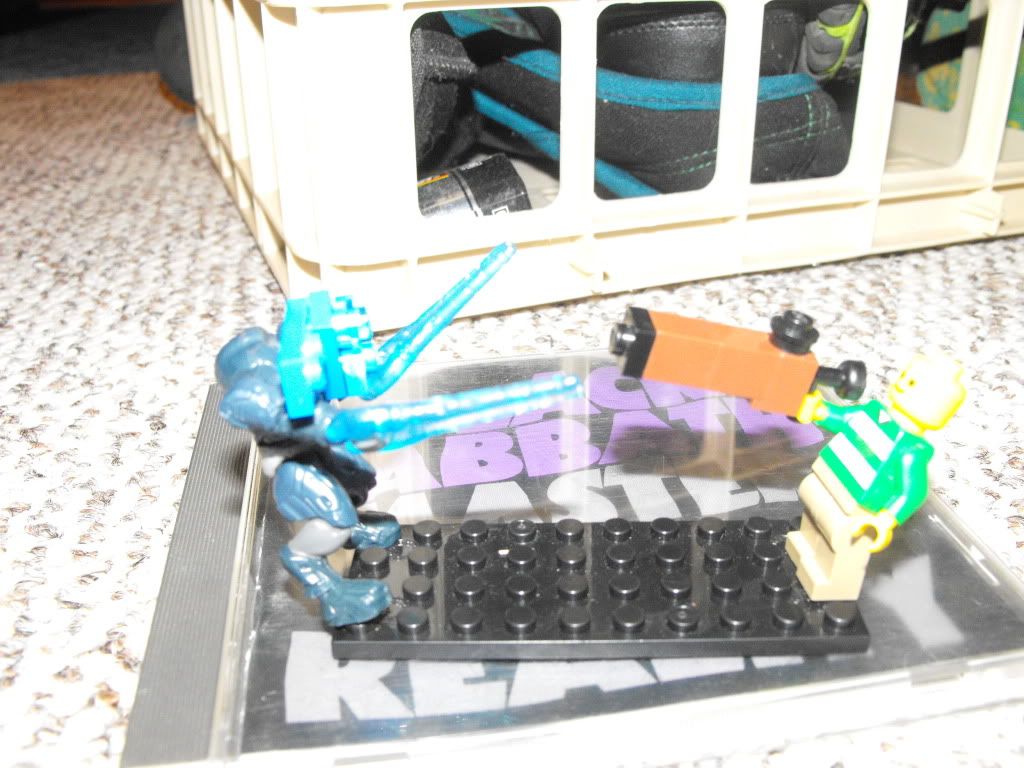 That's all for now, however, that definitely isn't all I'm going to make. Who knows, maybe there will be more Aggressive Perfectors neutralizing the bowel control of the enemies of the Nomads.
[/img]