I recently got a bunch of Bricklink orders in, so I thought I'd post all the factions I have now.
I'll start with my personal faction, the Zupponn Mining Co.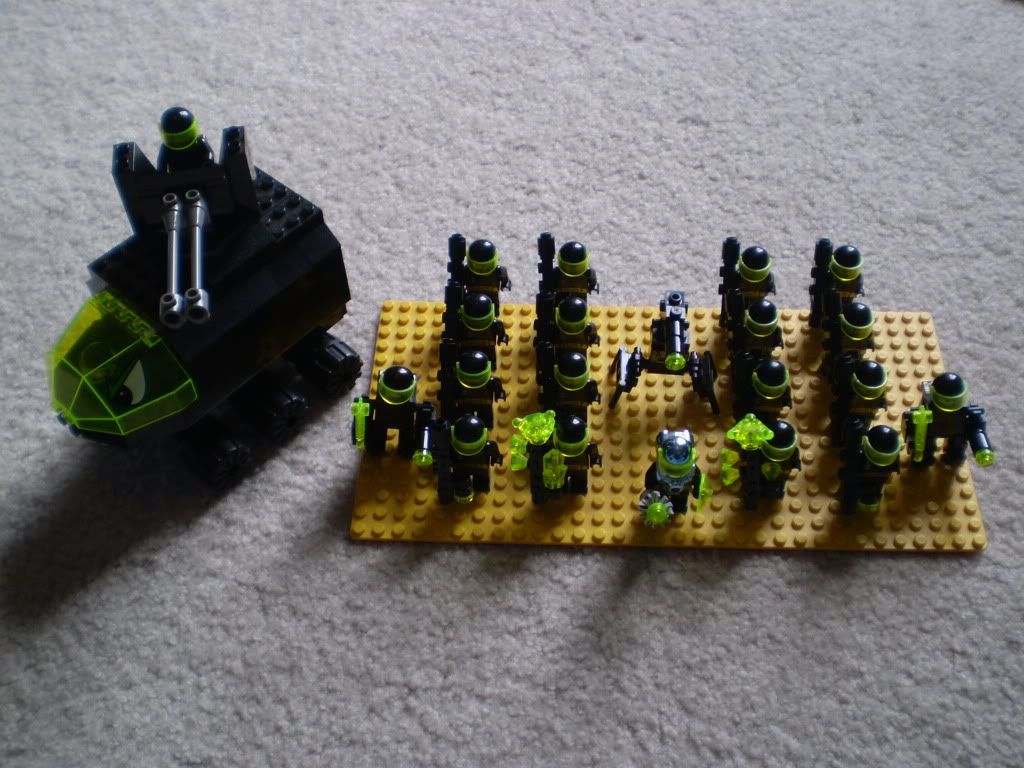 As you can see, not much has changed from before except for the addition of
Green Transparent
visors to replace the ugly
Black Transparent
ones.
Next, we have the new faction that I've been working on, The Order of the Holy Dragon. This is a group of warrior monks that travel the brikverse with the mission to destroy all evil and create warfare and destruction where they can. I am planning on eventually getting some dragons to stick with the theme and maybe a big dragon will be the Order's idol that will show up in future forum battles. The Order is distinguished by their white power armor and black visors.
Next we have the ragtag Scythian faction from my previous forum battle, minus the Jetpacking Ninjas With Top Hats. This will be the next faction that I will look to improve and complete.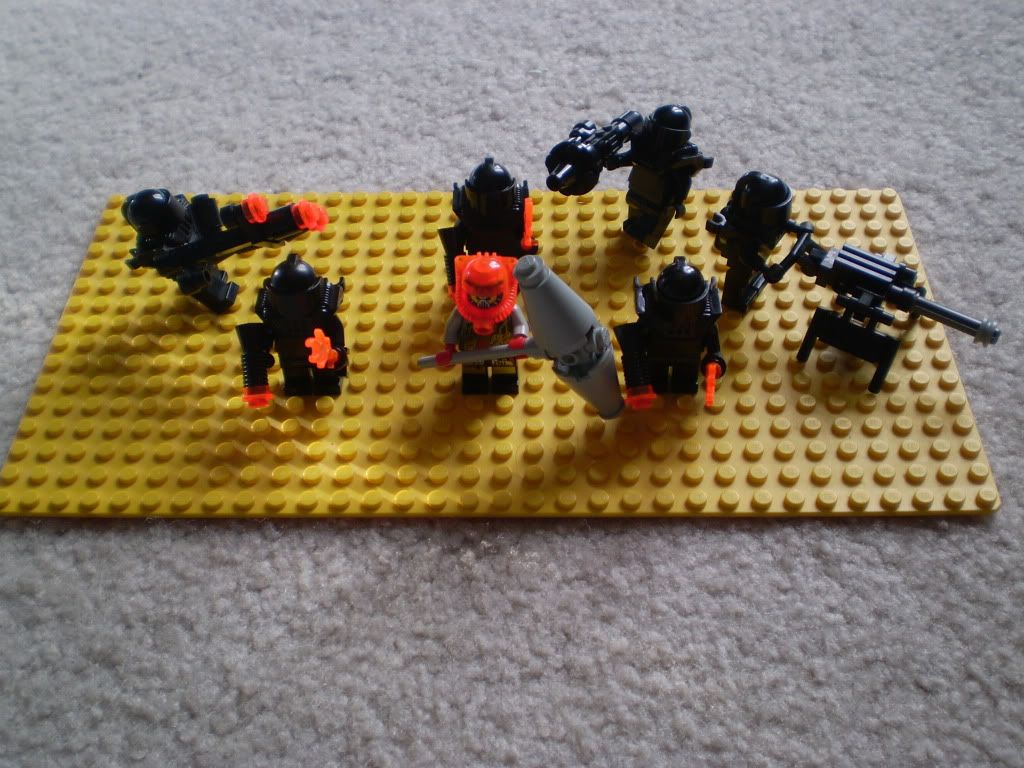 SiezMech, fresh from reviving after his death in my forum battle, has been rewarded with his success by getting a few more terrorkhan to command. The basic terrorkhan have flame swords and guns, while the Dakkakhan is still around with his Dakkagun and another dude has a brand new gatling gun. The last one just has some heavy weapon of some sort.
Here is my take on the Brittanians. Commanded by Professor-General Henry Wallowitz, this expeditionary force is primarily armed with Sextant rifles and bazookas. The four on the right are Jetpack soldiers and the Death Machine on the left was inspired by Zahru's creation from his recent battle.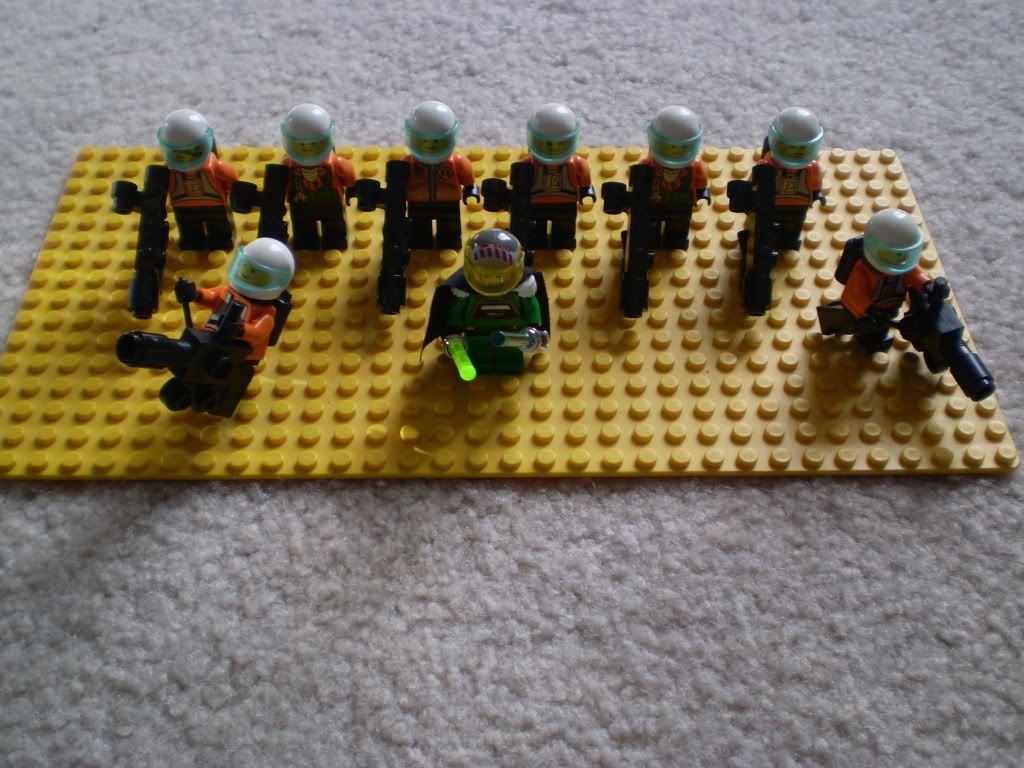 I recently completed some Assyrians. There's nothing here too out of the ordinary. Heavy Rifles, Heavy Bolters, and some sort of Natalya-esque commander to lead them all.
Lastly, we have the random stuff. I'm still unsure where the dreadnut is going to go, and Hammerman is a lone fighter generally. I also got around to making MFS and stubby.
So, that's all I have for now. Let me know what you think and/or if I messed up a faction.