Bogan is a relatively new star nation, forged from old colonies of Britannia and Lance. It's rich plains made it an important agricultural hub It gained it's independence in a bloody series of revolutions and invasions, until freedom was finally obtained at the defeat of the Hessian-Jonadian Coalition. Since victory in the last war, the people of the Bogan system have formed a democratic government. Though there's a whole lot of arguing and not a lot being done, both news channels can agree it's better than being Hessian. Always wary of invasion, the Armed Forces of Bogan have been built up to combat any foe. Conscription forms the bulk of the personnel needed, and most soldiers come from farming families. While peace has been maintained, aside from peach insurgencies, with the AN-TA War spreading, who knows what those tricky Hessians might do.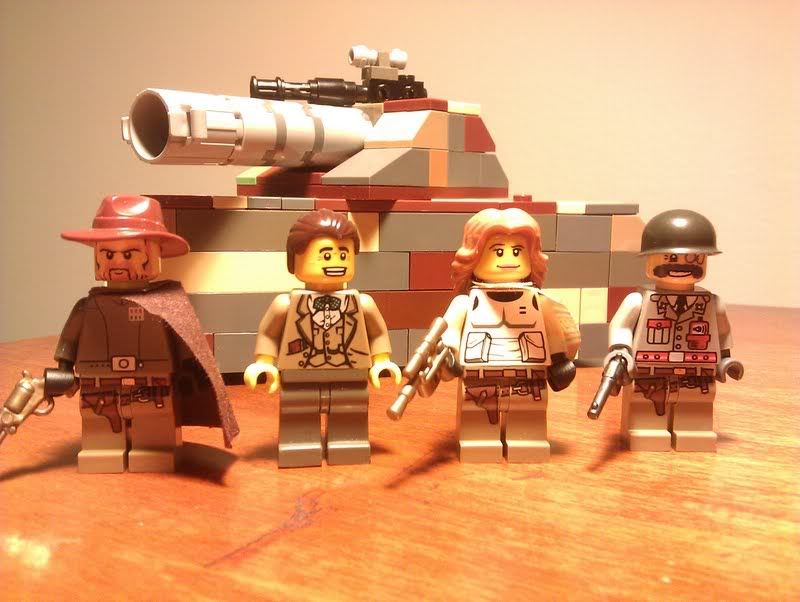 Here we have command of the armed forces. On the left is General Walter E. Brassman, second in command only to the president. His ruthless tactics and strong leadership let the underdog Bogans defeat the Hessians in the last war, and made him a legend. He would surely win the election, but opts not to run as politics bore him. Next to him is President Mick O'Rodney, 2nd President of the Bogan Commonwealth. Though not a fearless hero like other top politicians, he looks good, says what people want to hear, and hasn't managed to fuck up the country yet. On his left is Major Kayla Dunne, commander of Special Operations. Though criticized by crabby old men who can't comprehend women's rights, she has definitely proven herself in the field during the Great War, as her trusty bronzed sidearm claimed many a Kraut. Finally, we have General Arthur Conolly, commander of Bogan's mechanized forces. Under him, the armoured division has grown from a bunch of pick-up trucks with machine guns and RPGS to a well trained force of tanks and mechs.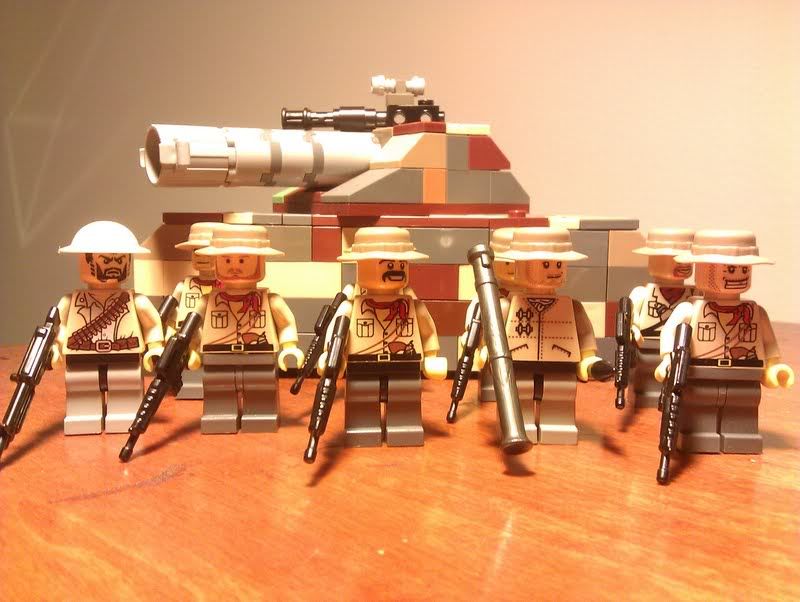 The standard infantrymen of the Bogan Commonwealth. Loud, drunk, mismannered, they're everything a commander could hope for. A typical squad consists of 6 riflemen, an anti-tank trooper, and a light machine gunner.
First Recon, the elites of the army. Years of experience from guerrilla warfare has made these soldiers top notch. Stealth, rescue, frontal assault, they can handle it. To show their status, all 1st Recon troops must wear shades.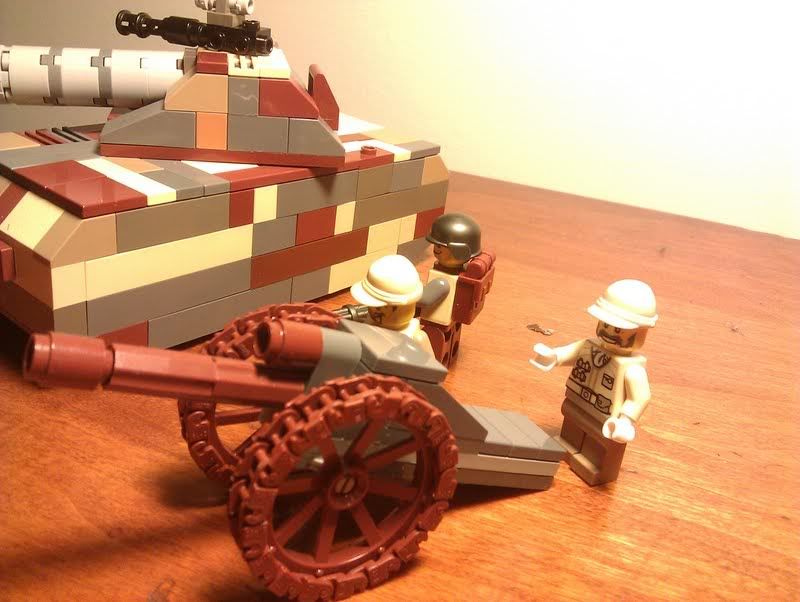 \
Artillery Unit. You can't go wrong with fiery death pounding down on your enemies.
A minigunner, perfect for static defense or backing up an offensive.
The M2 "Brassman" Main Battle Tank. Named after the fearless hero himself, this tank can deal a whooping with it's large main gun and heavy mg, despite it's size.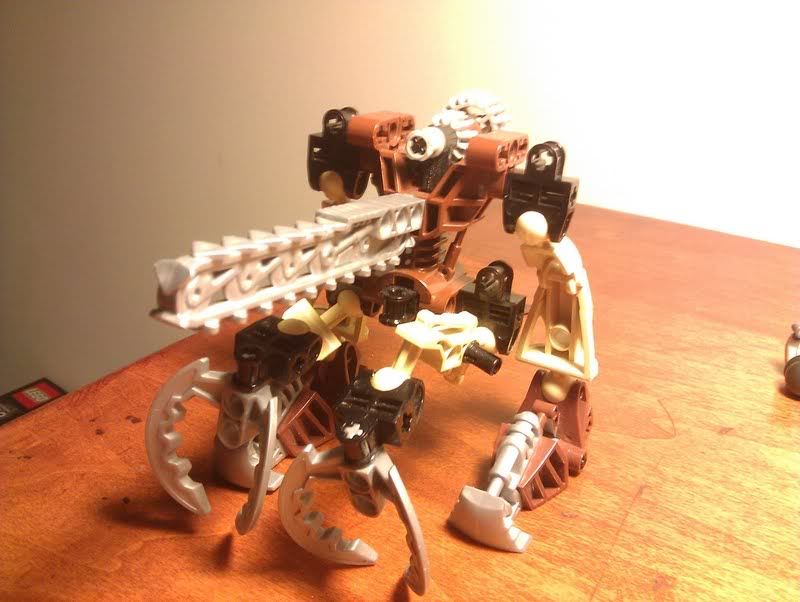 The X4 Raptor battle mech. An experimental design that boasts a large chain gun, stainless steel claws, an industrial digger, and mobility to boot.
More coming whenever I feel like it, including those Hessians.