stubby: "Shadow, welcome to the Fort Admin!"
Shadowscythe: "Meh, I thought that it would be more epic looking."
stubby: "It's on my to do list. Right after finishing the 2010 rules, changing the forum's color scheme, fixing the use of html in posts…"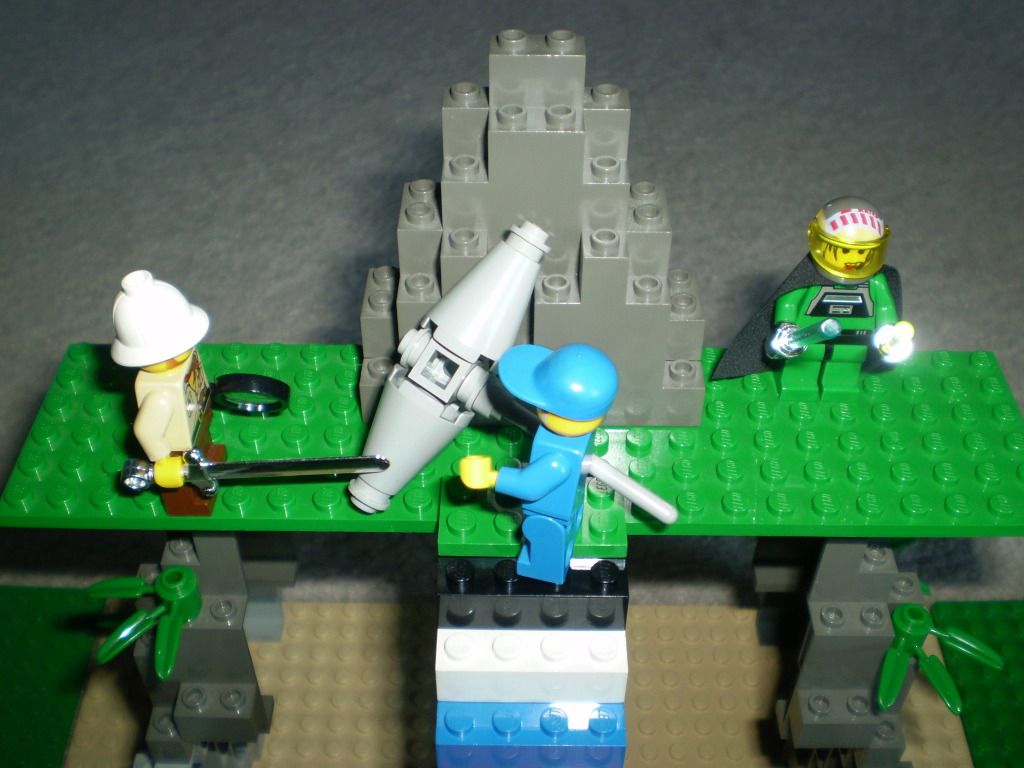 stubby: "and this is where all us admins sit and preside over all the forums."
Shadowscythe: "Hey Natalya."
Natalya: "Sup."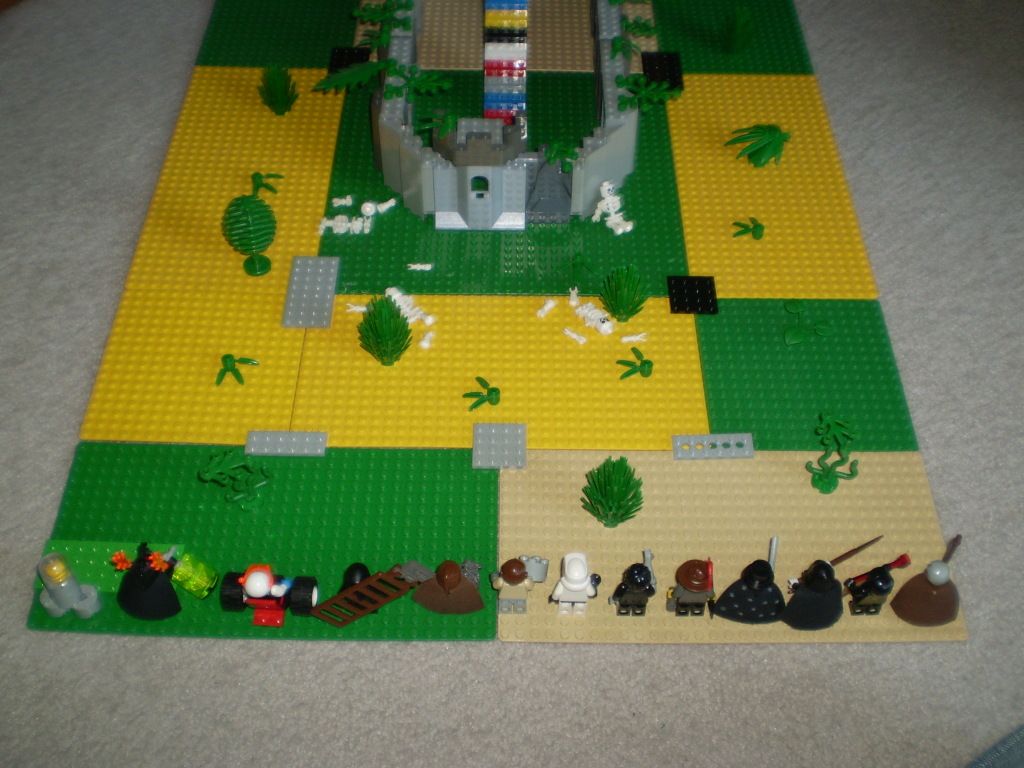 But, just then, something appeared on the horizon! The forum is revolting!
Tzan, armed with a walking stick; BFenix, armed with a guitar; Zupponn, armed with a bass guitar; Robot Monkey, armed with a stick; Bragallot, armed with a wrench and binoculars…
…Silverdream, armed with a fish; OneEye, armed with a megaphone; Roc, armed with a rock; Zahru, armed with a chain; Killer Karetsu, armed with a ladder…
…IVhorseman, armed with a wheelchair; Warhead, armed with Maniac Beer; and
[email protected]
, who is unarmed
; march against the Admins! But what are they after?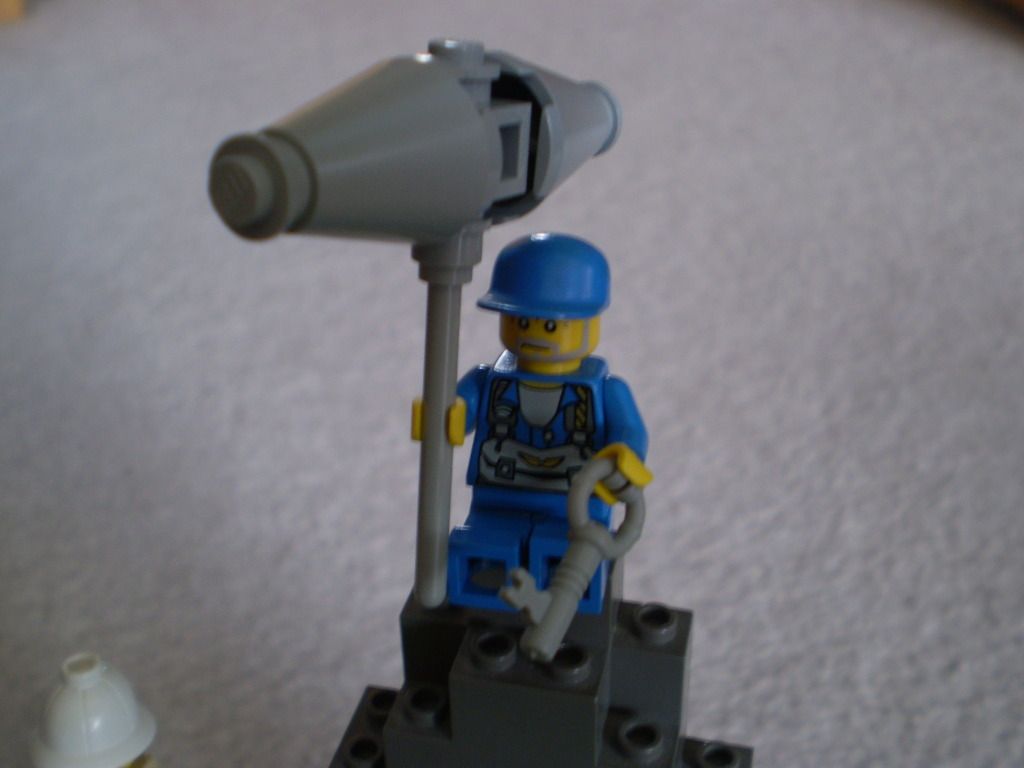 Why, the key to the forums of course.
stubby: "Really? They march against their overlord? Well luckily I have prepared for this. Guards!"
Tzan: "Zombies?"
Roc: "Tzan's right! They're Snake Ninja Robots! Only stubby would be so diabolical!"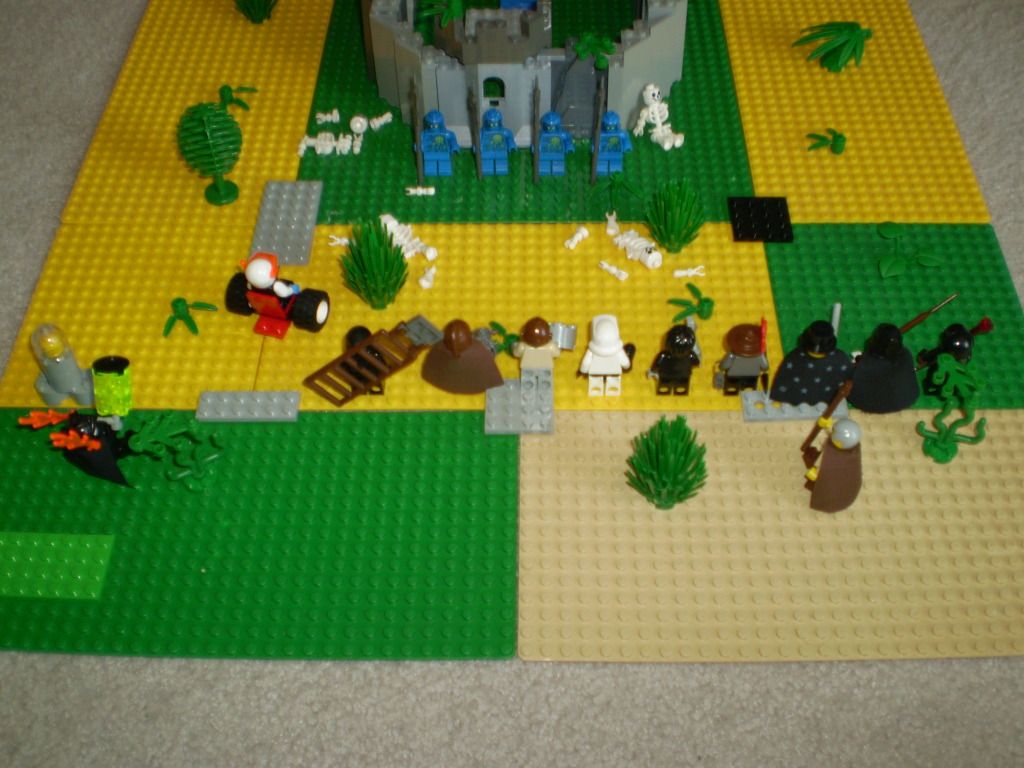 The forum-goers move up. Tzan walks in a random direction, Warhead gets his movement halved because of his distraction by the Maniac Beer, and IVHorseman gets extra movement due to his wheelchair.
stubby's guards set up a defensive formation.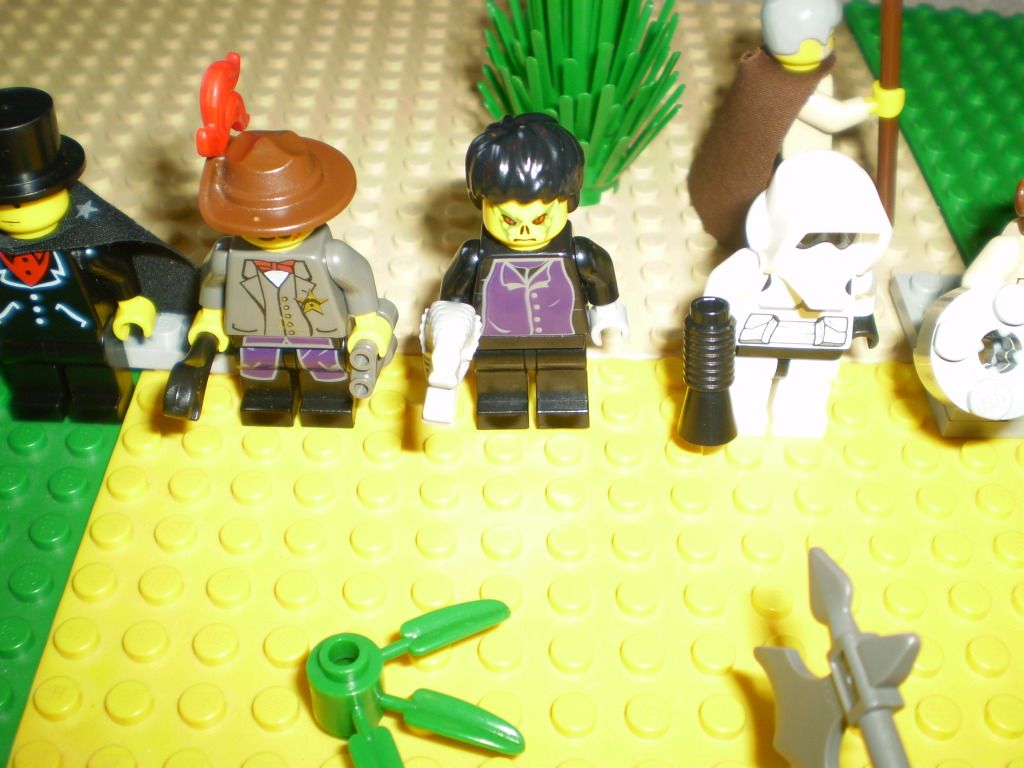 Silverdream changes into silvadream!
silvadream: "I wanna be an admin!"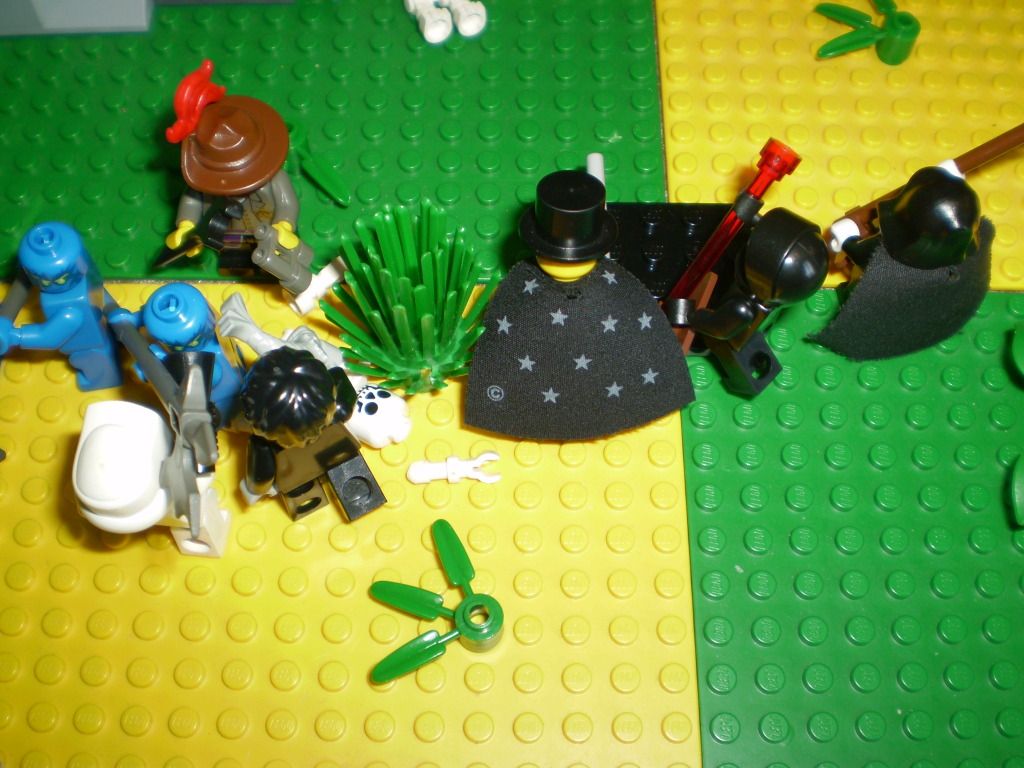 Some forum members run to the outside of the halberd wall, while others charge it. No casualties are had by either side.
silvadream: "Everybody hates me and I hate them too!"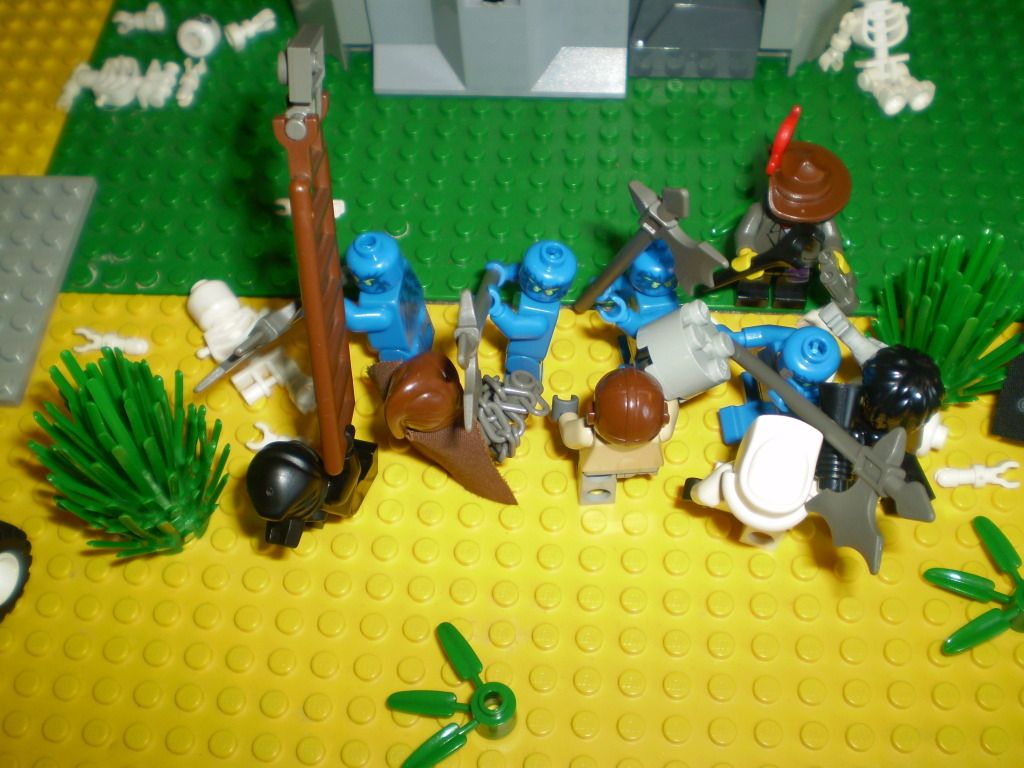 More forum members charge. Again, all the attacks are ineffective.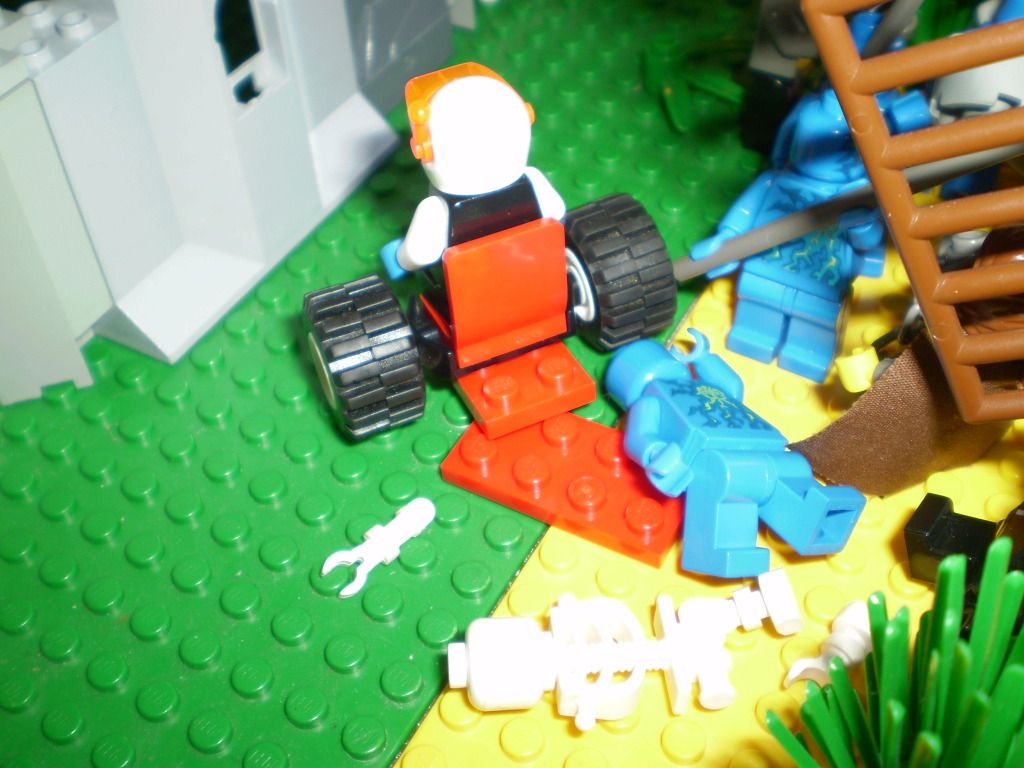 IVhorseman: "I declare my wheelchair to be a Steel Horse! Chaaarrrge!"
IVhorseman inflicts first blood by running an enemy over with his wheelchair.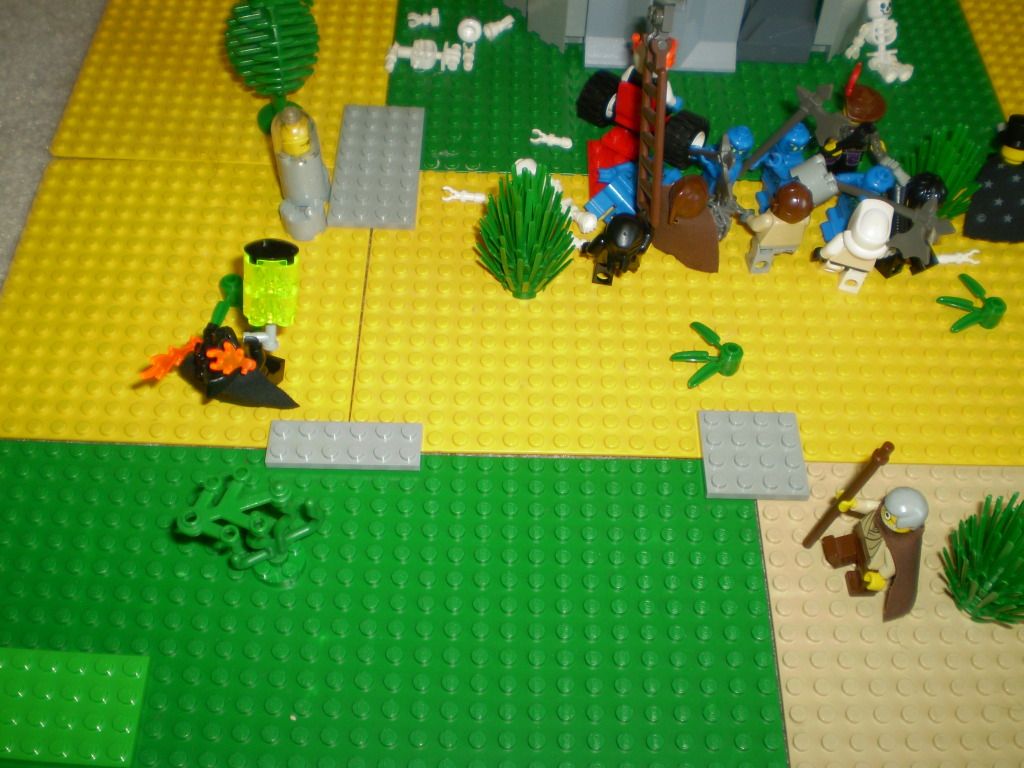 [email protected]
and Warhead move up, the latter still chugging away, while Tzan wanders some more.
Tzan: "Modulo is awesome, its like math majic, except spelled correctly like dictionary magic."
Zahru: "Yes Tzan, these guys are tougher than they look."
One guard repositions himself and Roc is the first forum member to go down!
The other guards have no such luck.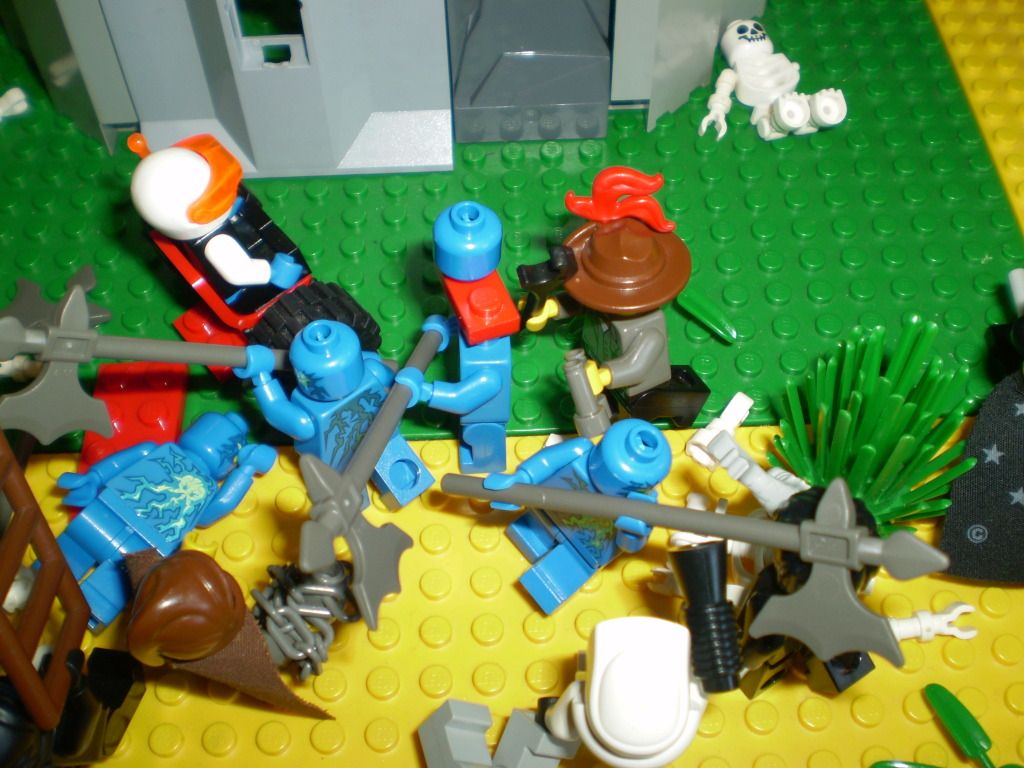 Bragallot takes out a guard with his wrench.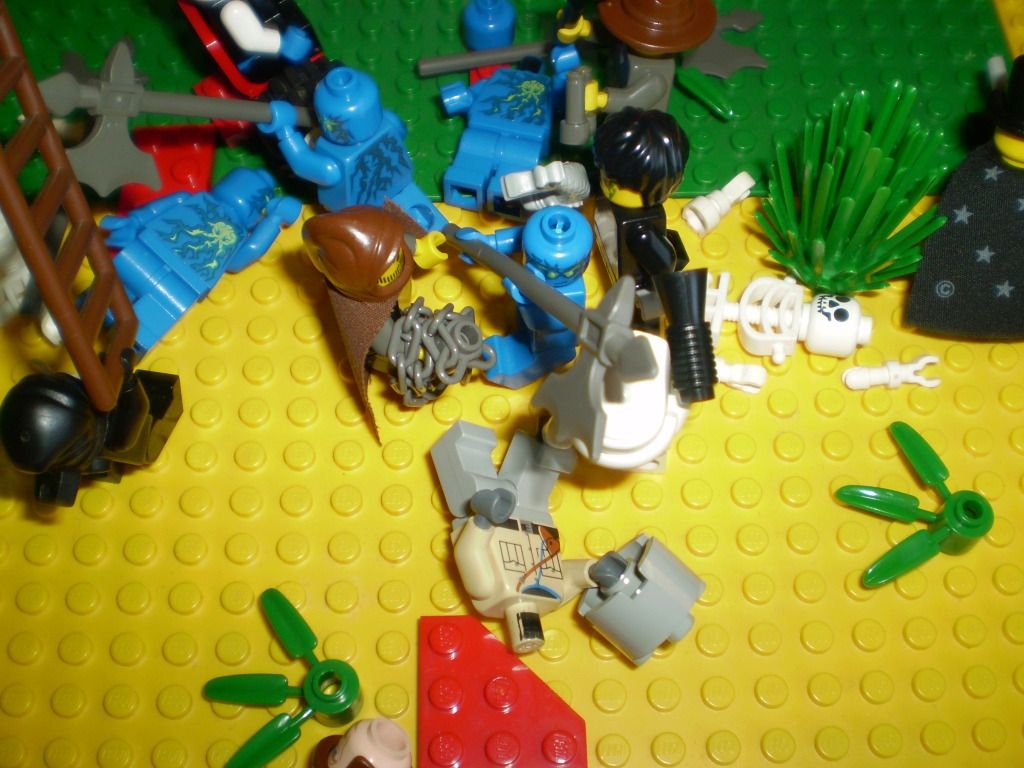 Other forum members gang up on another guard to no avail.
silvadream: "Fuck you guys I just want to enjoy my time here and all you do is make fun of me."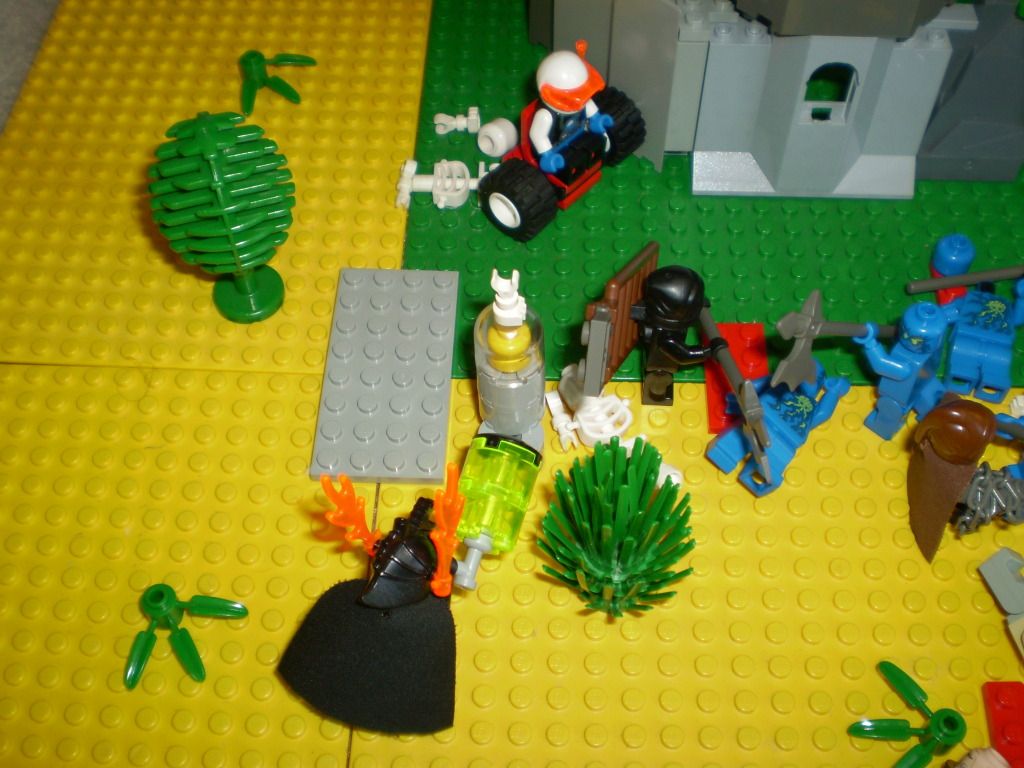 Killer Karetsu grabs the fallen halberd, IVhorseman backs up, Warhead stumbles forward, and
[email protected]
picks up a bone.
Tzan: "I don't think cricket is in the Olympics."
Killer Karetsu: "Tzan is right! We shall fight for Roc so that his death will not be in vain!"
stubby: "Hmm… these guys are more persistent then I gave them credit for. New strategy. I hereby name Colette as Moderator of the New People forum!"
Colette appears and instantly tries to summon a noob to do his bidding, but nothing happens.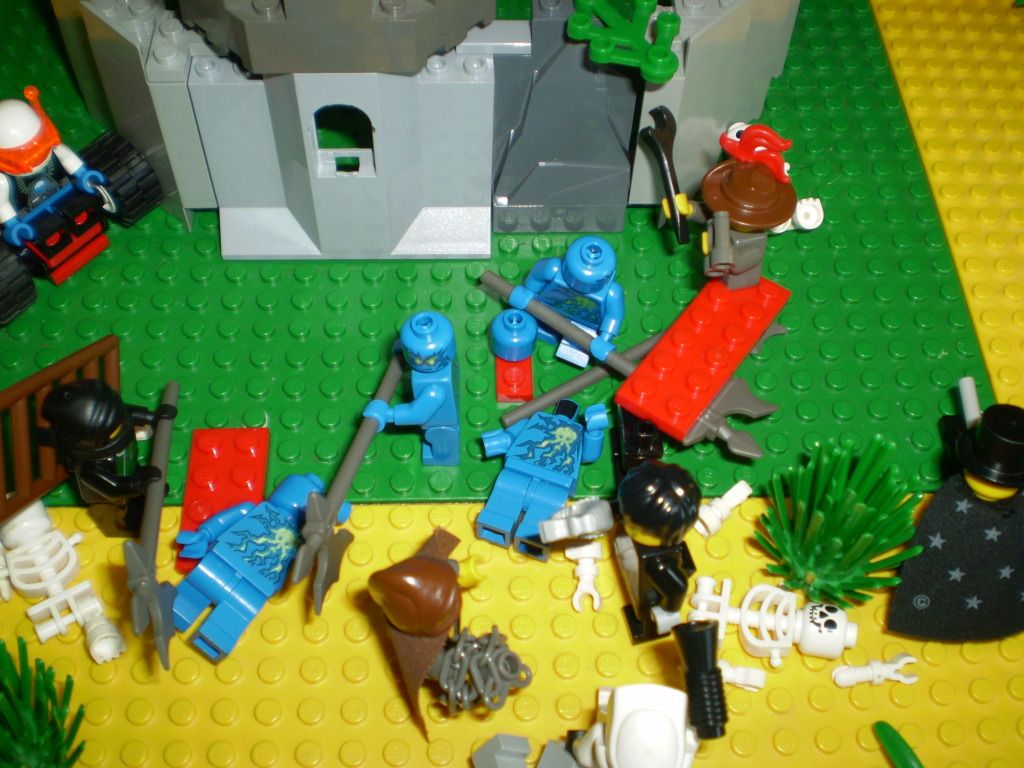 The guards reposition themselves and one misses Zahru while the other kills Bragallot.
stubby: "Those guards are completely useless! Underlings! Go and use your power to settle down the forum!"
Natalya, using her Maytricks prowess, jumps from the high point to a graceful landing. Shadowscythe tries to follow her example, but ends up having a less graceful landing.
Robot Monkey tries to Necro Bragallot without success.
Zupponn, Bfenix, and silvadream attack one guard. Nothing happens.
Silvadream: "Why are you attacking me like that you fucking
[email protected]
!"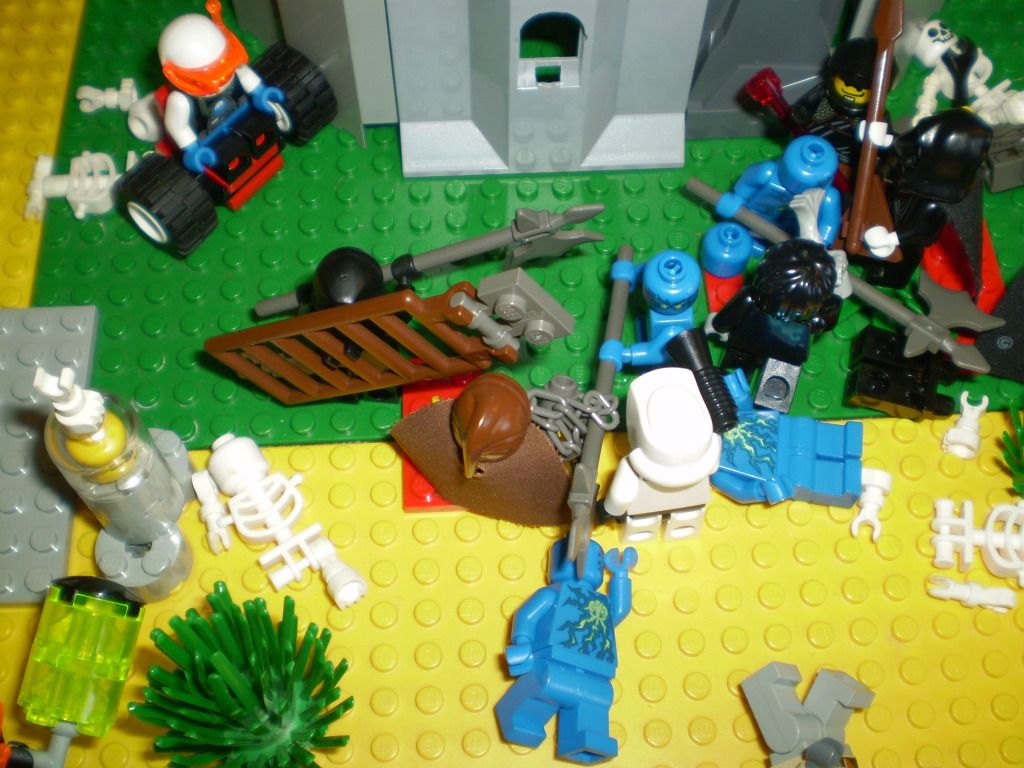 Killer Karetsu, Zahru, and OneEye attack the other guard with no results.
IVhorseman takes out another guard with the power of his wheelchair. silvadream gets disrupted in the process.
Warhead and
[email protected]
move up.
Tzan: "I killed me some Diablo. I did die once but it was totally lame. I had just a little health missing. Then got caught in one of those boner cages, so after he tosses me to the ground I have maybe 30% health. No big deal just get some distance. But before I could take one step he used that blue lazer dealie so I got totally killed."
IVhorseman: "Why thanks, Tzan. I also believe that my wheelchair is the current MVP of this battle."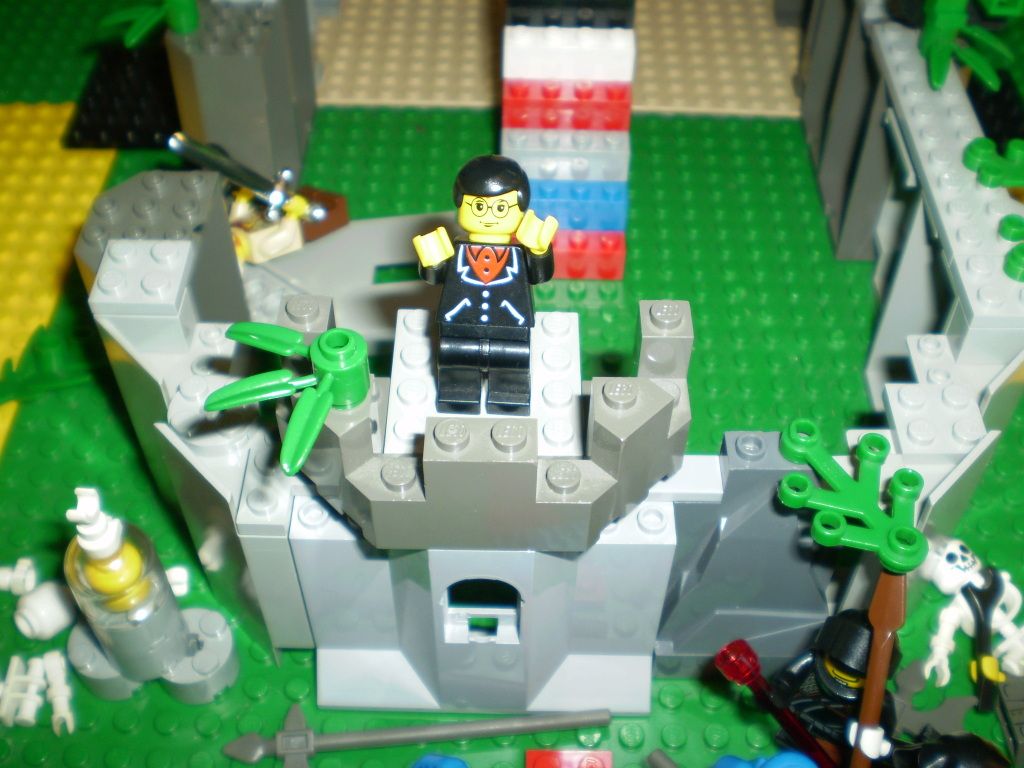 Colette: "No trolling in the New Peoples' forum!"
Colette tries to summon a noob again and fails again.
Natalya moves up and cuts Robot Monkey up so bad he wishes he wasn't cut up so bad.
Shadowscythe moves up, but only gets so far because he was disrupted last turn.
[email protected]
: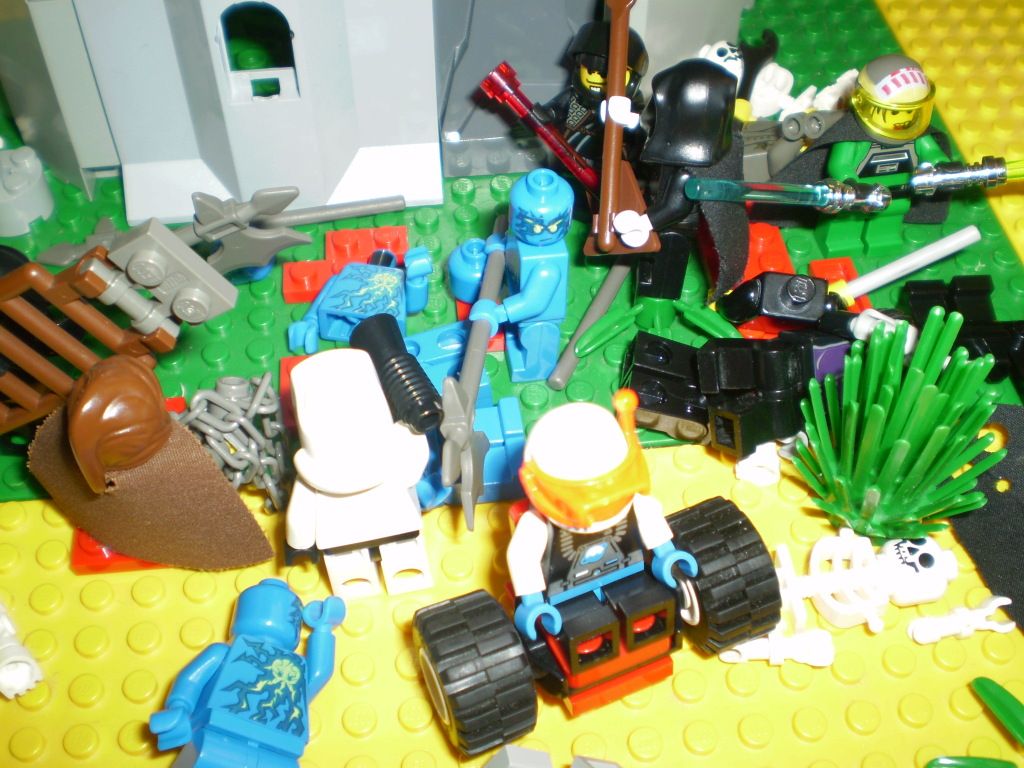 The last guard attacks IVhorseman, but fails.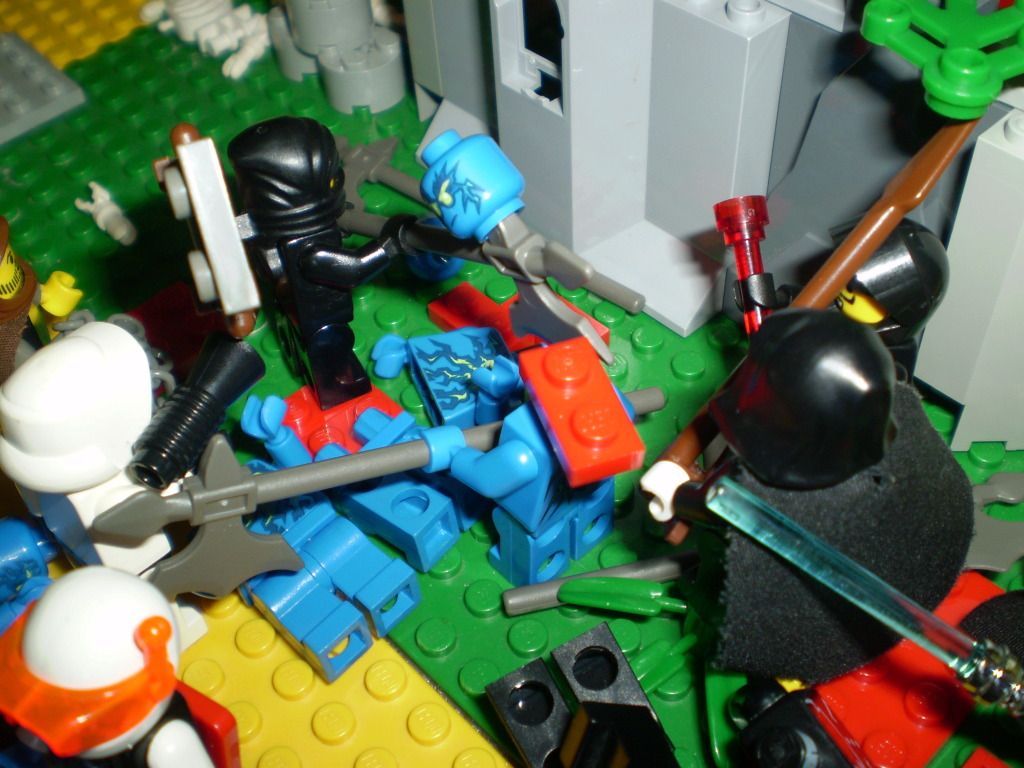 Killer Karetsu then takes out the last guard.
IVhorseman picks up a halberd while silvadream gets up and transforms back into Silverdream!
Silverdream: "What happened?"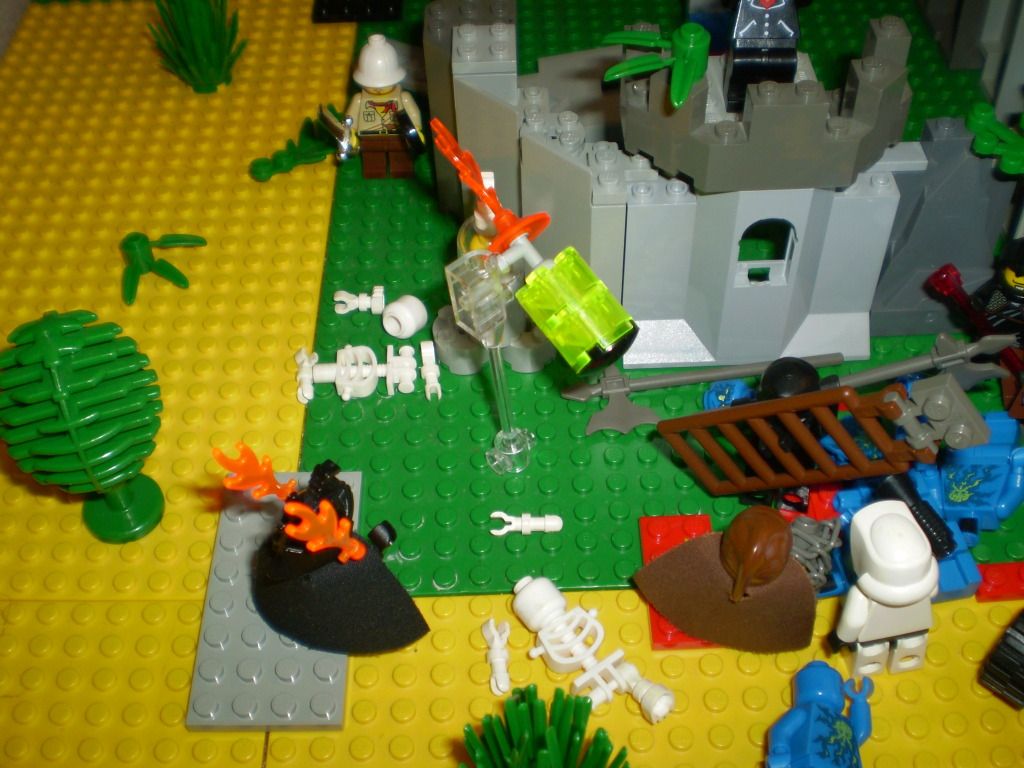 Warhead: "Pedonuker? Where?"
He lights the Maniac Beer with his helmet and tosses it at Colette.
And he explodes in a fiery inferno!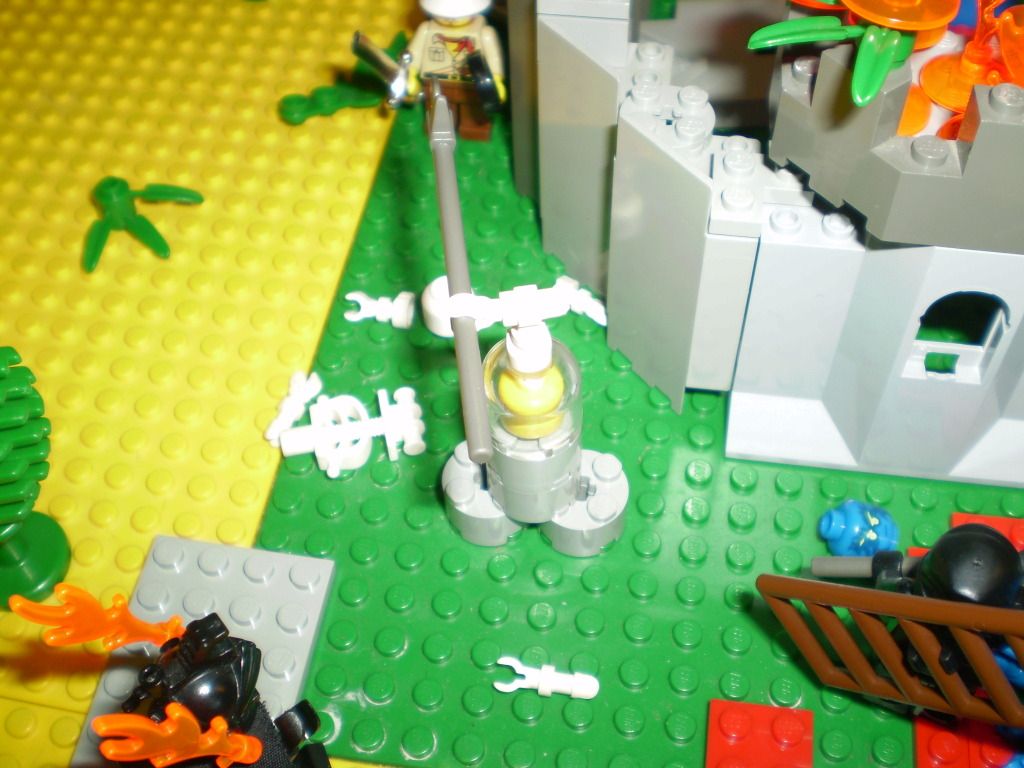 [email protected]
finds a way to pick up a loose halberd.
Zahru picks up the last halberd and wraps his chain around it to make it look cooler.
Then, while Zupponn and BFenix attack Natalya ineffectively, OneEye comes up and decapitates her with his megaphone!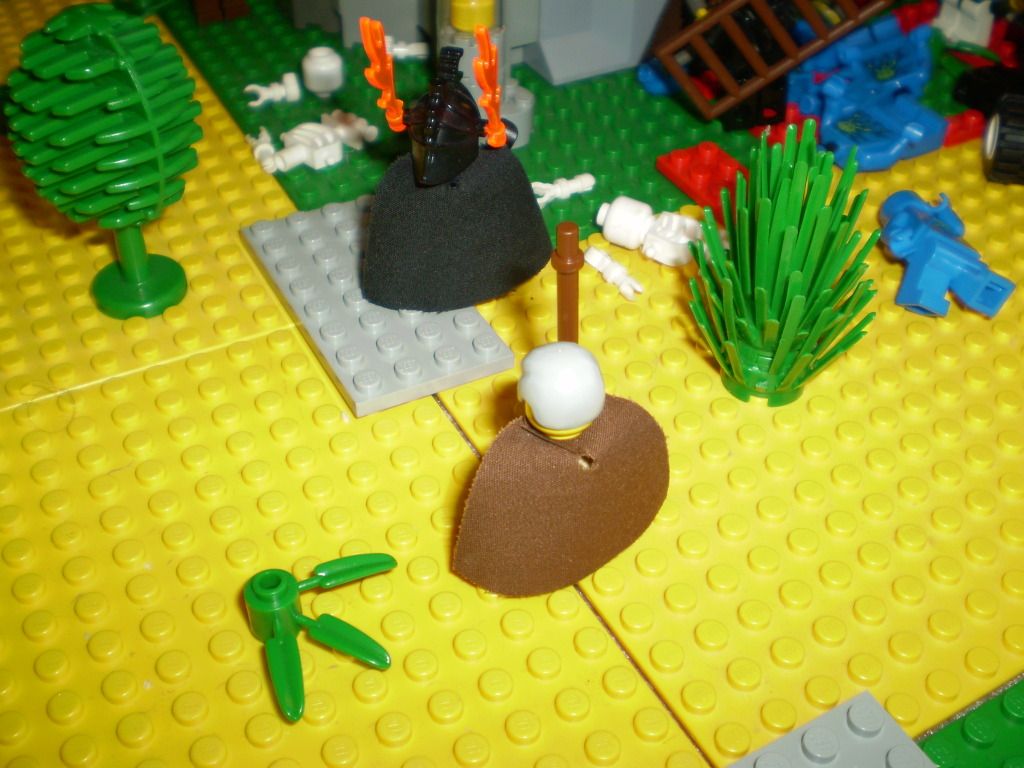 Tzan: "I think I have some low level dyslexia because I read slowly. If a book is easy reading I'm at 20 pages per hour at best. Its just a chore."
BFenix: "I didn't think that was physically possible either."
Shadowscythe runs up and smashes
[email protected]
into pieces.
Zahru and Killer Karetsu attack Shadowscythe ineffectively while Warhead picks up the fallen halberd. The tree behind him accidentally gets set on fire by his helmet.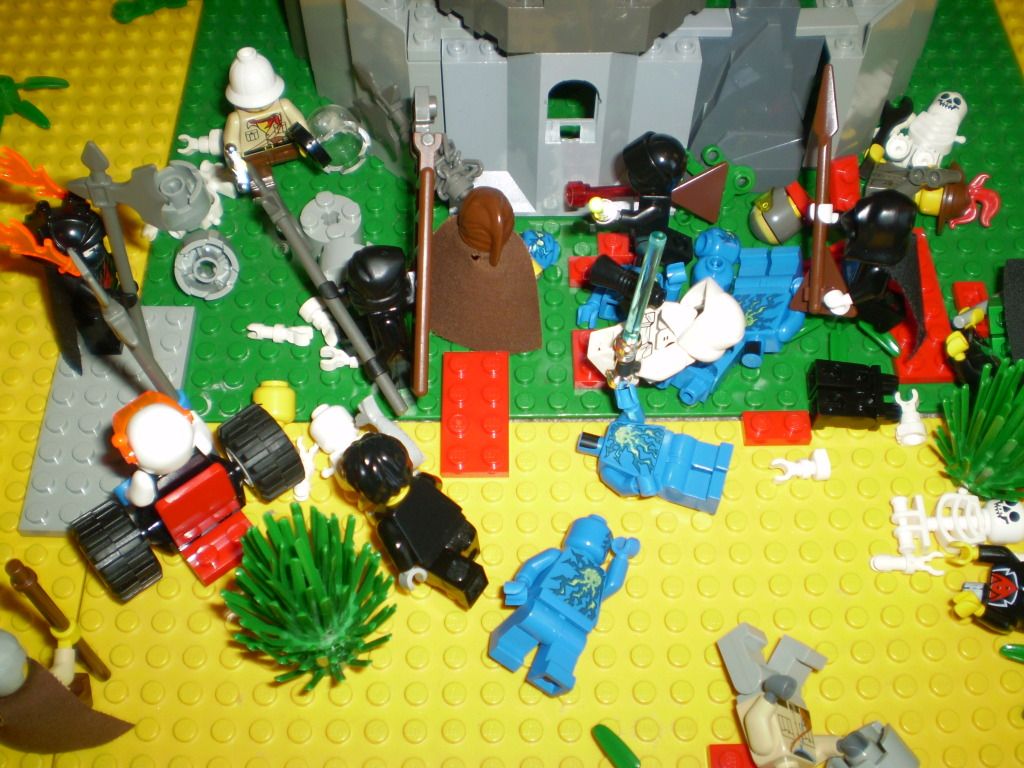 Natalya's old beamsabers are picked up by BFenix and OneEye and then everyone rushes toward Shadowscythe.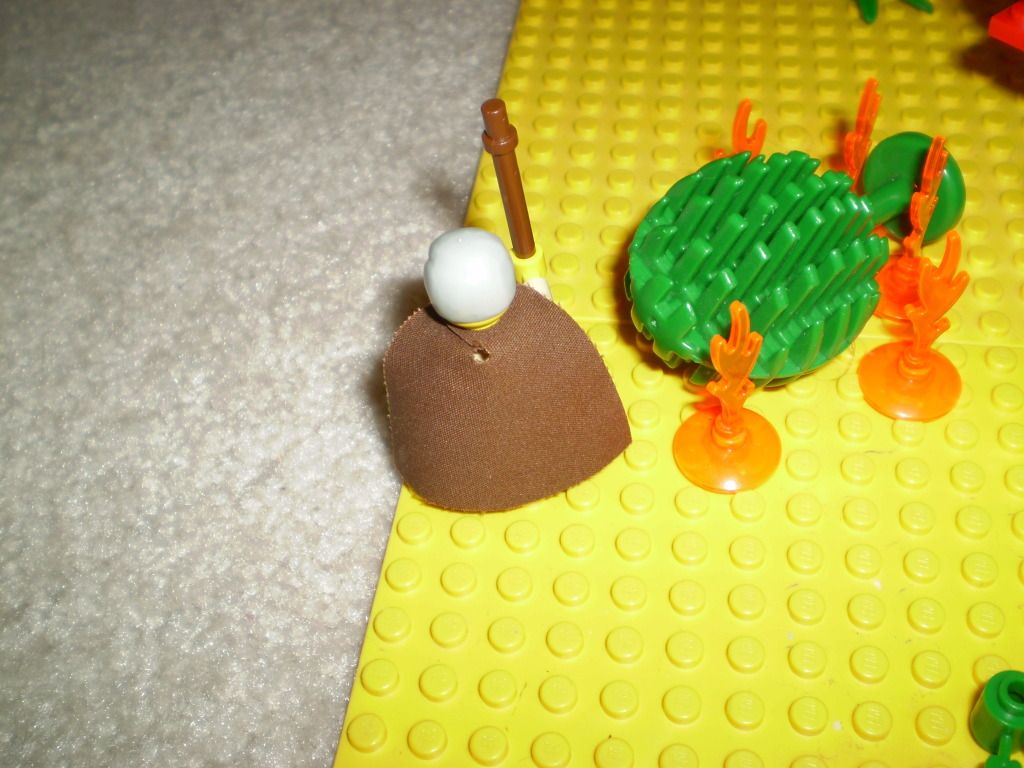 Tzan: "Send them a sternly worded email about how their cached page loads too quickly. Suppose you could clear that. My cache is using 788 meg. firefox>tools>options>advanced>network>clearnow button. In case you were wondering."
Zupponn: "You heard Tzan! Victory is near! For the forum!"
Shadowscythe decapitates Warhead.
Shadowscythe: "It looks like you're all Warshed up there Warshed!"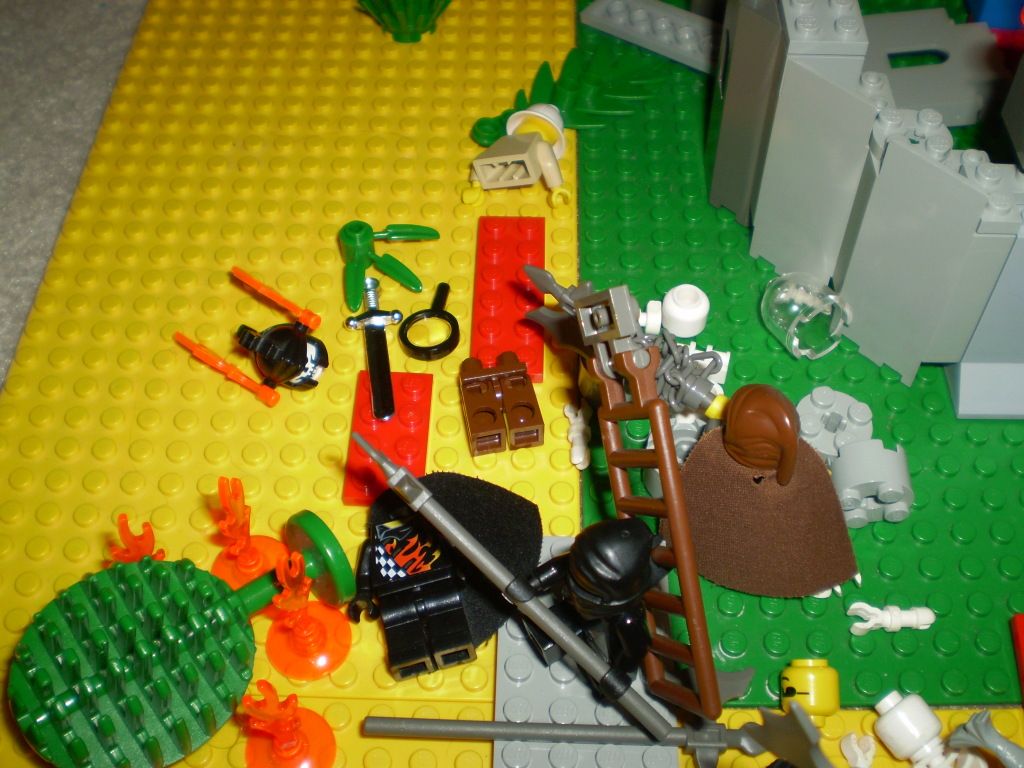 Killer Karetsu misses Shadowscythe, but Zahru scores a killing blow!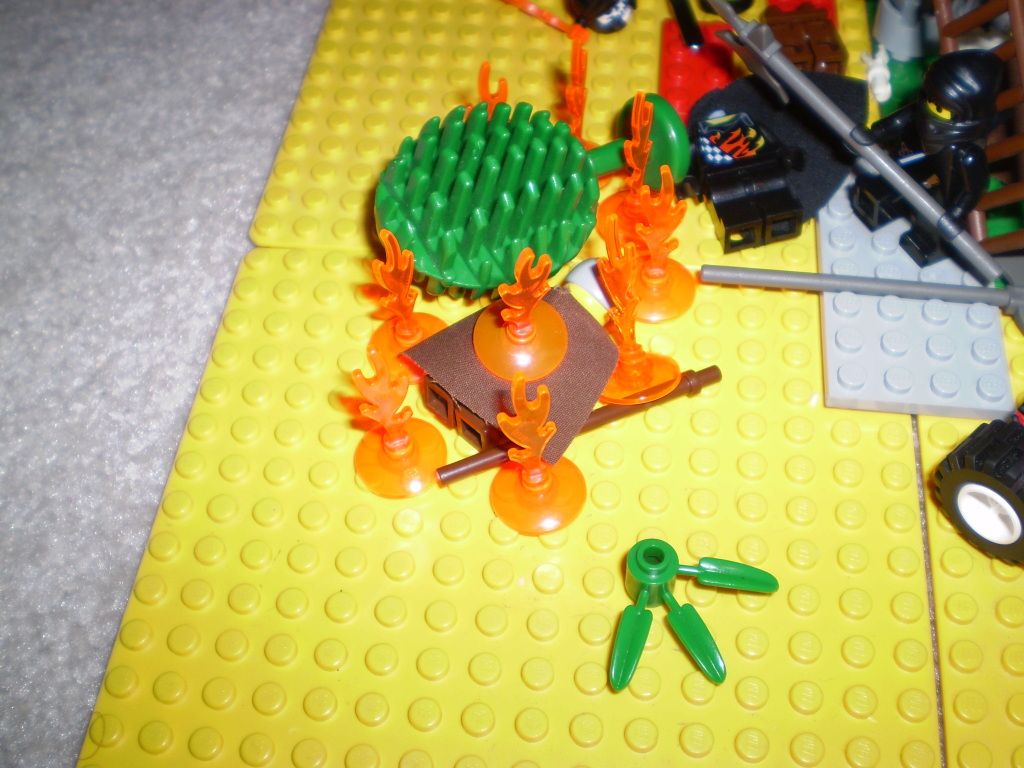 Tzan: "I had a big phone interview last week. But the guy never called. He wants to hire a Unity dev for some coding work but can't even…"
Tzan wanders into the flames and burns to death.
The rest of the group moves up and Silverdream arms himself with a halberd.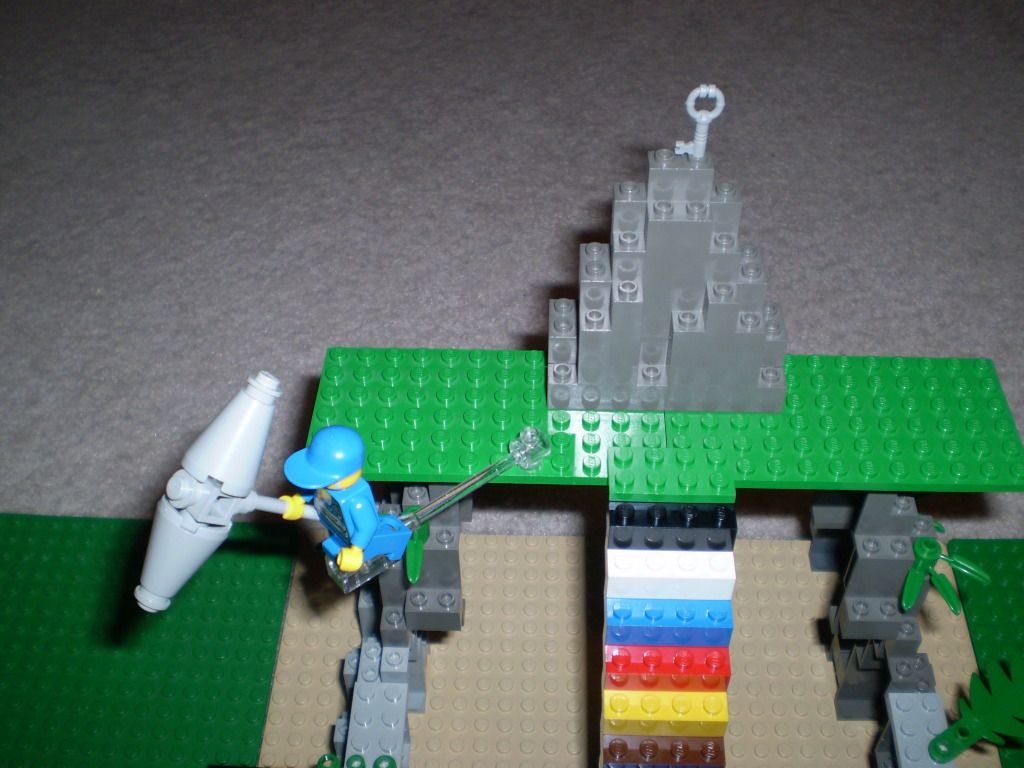 stubby: "Fucking forum goers. Actually making me do work." *grumble grumble*
He puts down the key to the forums and jumps toward the forum goers.
Then he summons 2 janitors to do battle.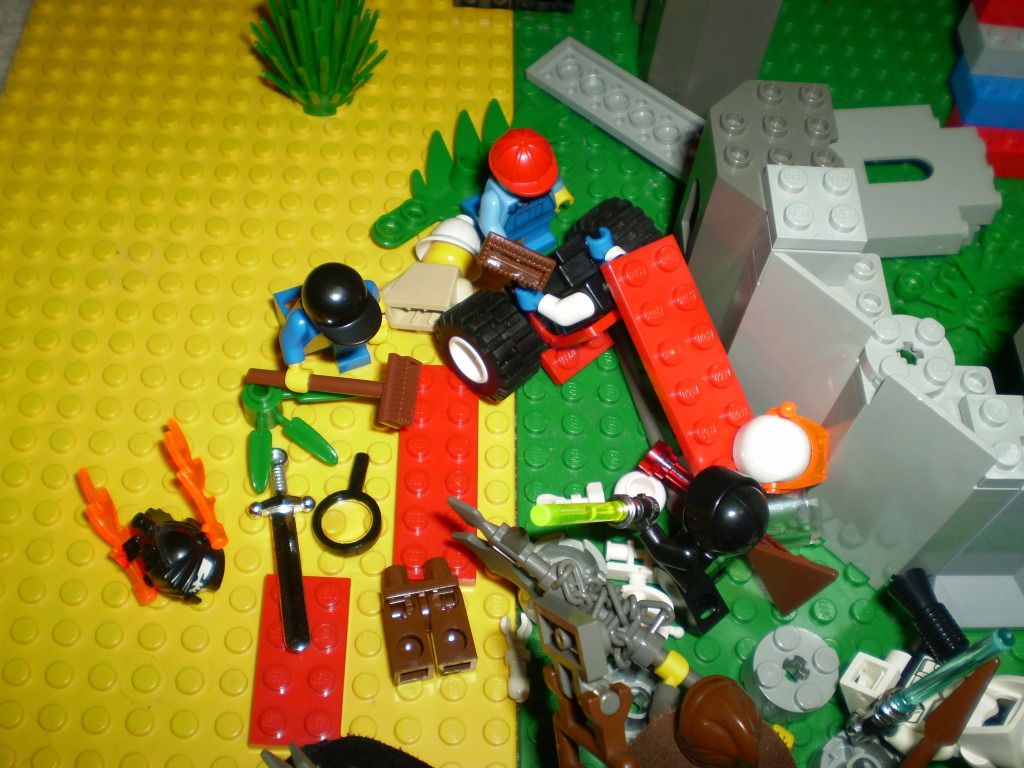 One immediately gets to work dispatching IVhorseman, while the other moves forward.
The forum goers gang up on one of the janitors, but his armor roll keeps him alive.
OneEye gets revenge for IVhorseman though.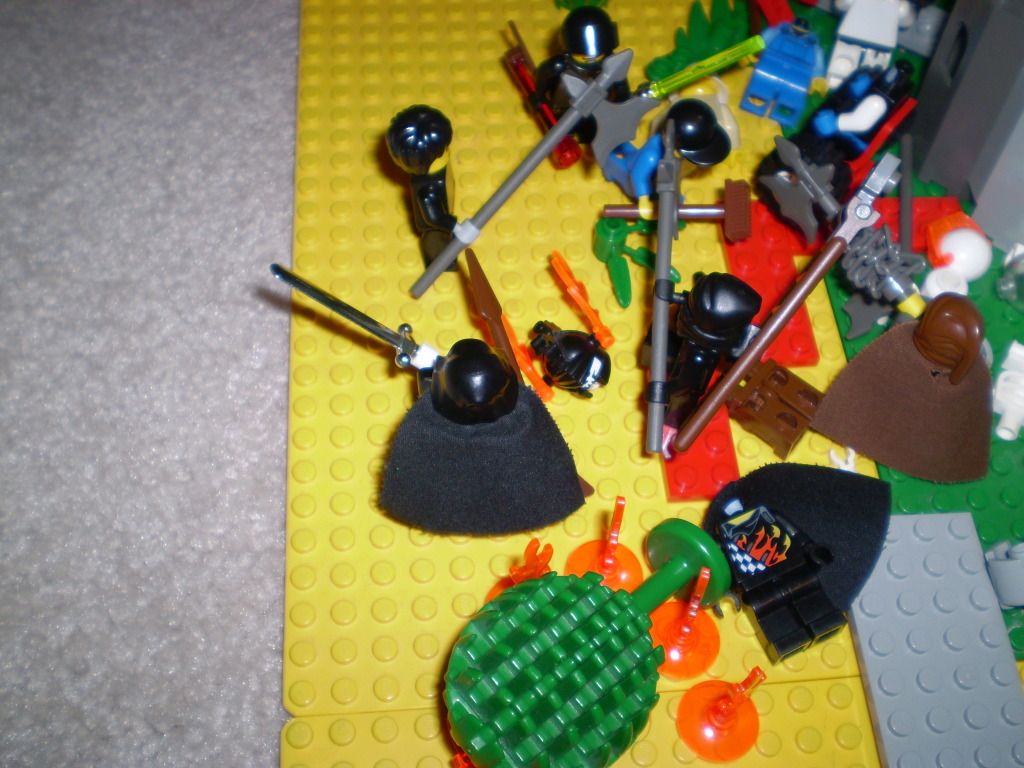 Zupponn picks up Shadowscythe's old sword.
stubby smashes OneEye to death.
The remaining janitor disposes of Silverdream.
And he is immediately killed by Zupponn.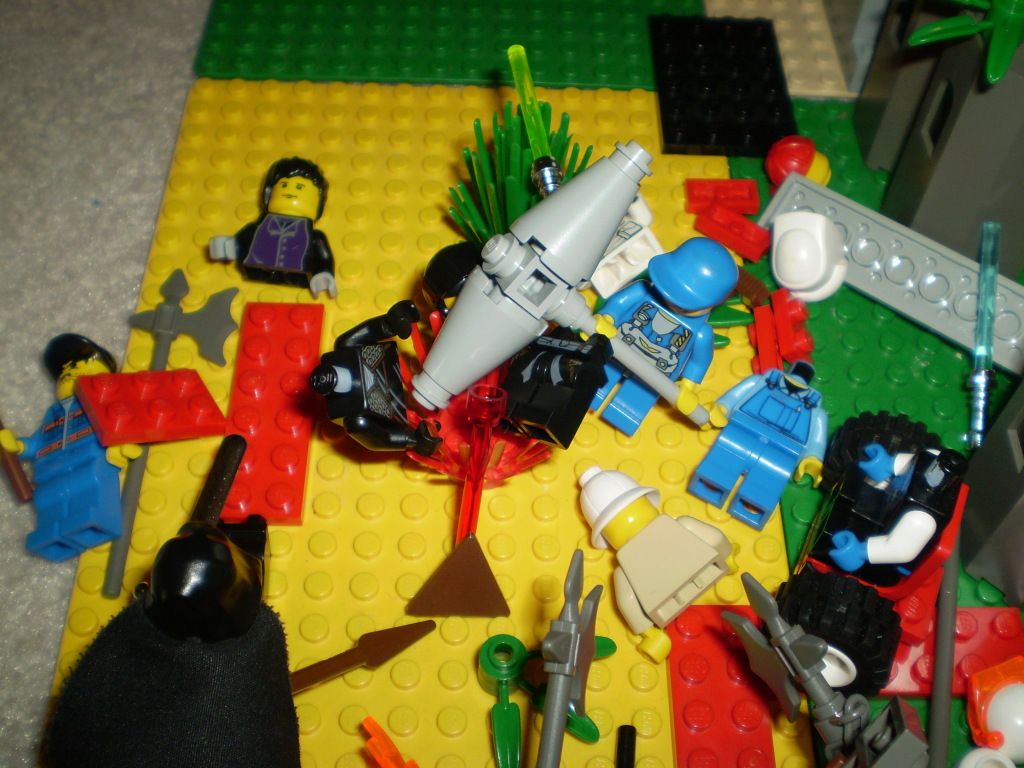 After fending off attacks by Zahru and Killer Karetsu, stubby smashes BFenix to death.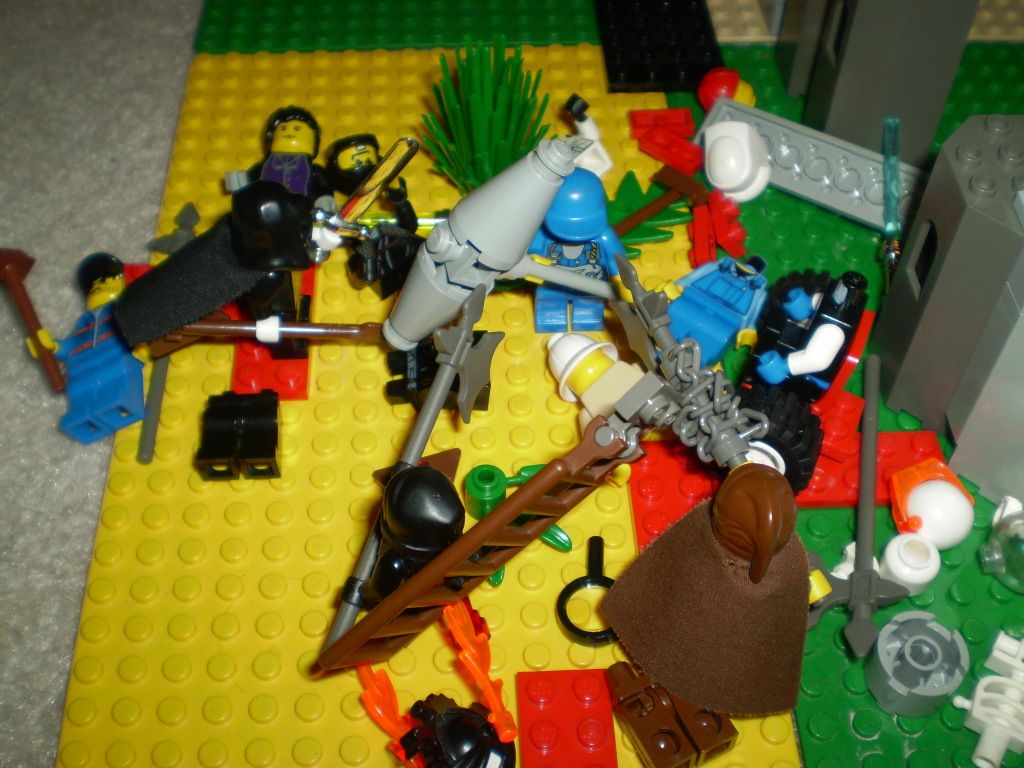 Attacks from all 3 remaining forum goers prove to be ineffective.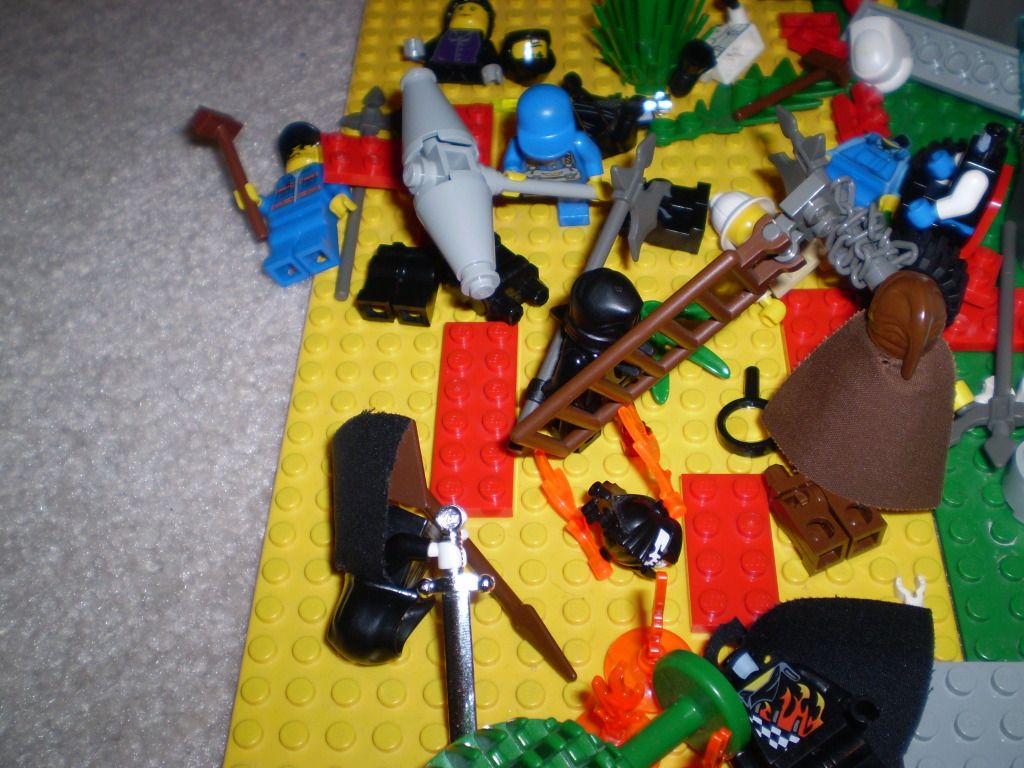 stubby then takes out Zupponn.
But is finally downed by Zahru's halberd.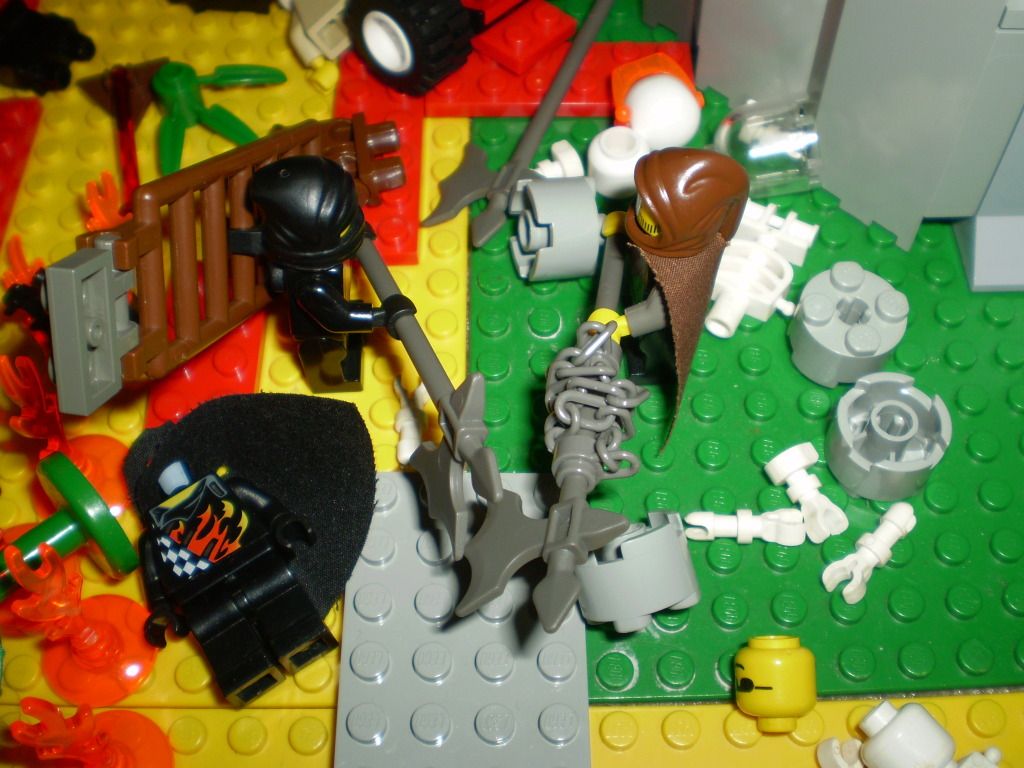 After the defeat of stubby, Zahru and Killer Karetsu face each other. There can only be one.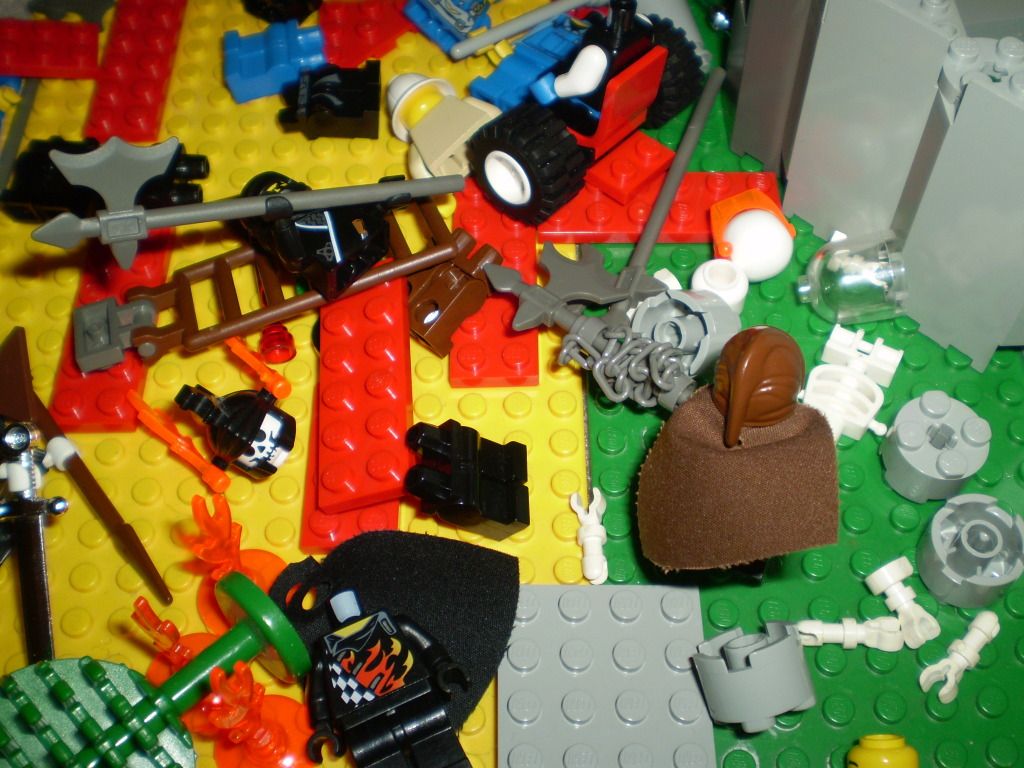 And that one is Zahru!
Who claims the key to the forums for himself!
THE END!