Hello. I made a thing. This is that thing.
The war on the Kaiju has come to a galactic level. In desperation the leaders of the great factions have assembled to bring the Kaiju down once and for all.
The target, Rainbow town is too tempting a feast for the forces of the Kaiju to ignore. However they will find it too heavily defended for the average assault.
They will need to use the most powerful Kaiju. Sadrak, mother of them all
For this battle the Minifigs have put aside their differences to battle the greatest foe of all. For this reason no negative heroic ego effects will be in place. To counteract the OPness of that fact nothing has been done. So there. Nyah nyah nyah.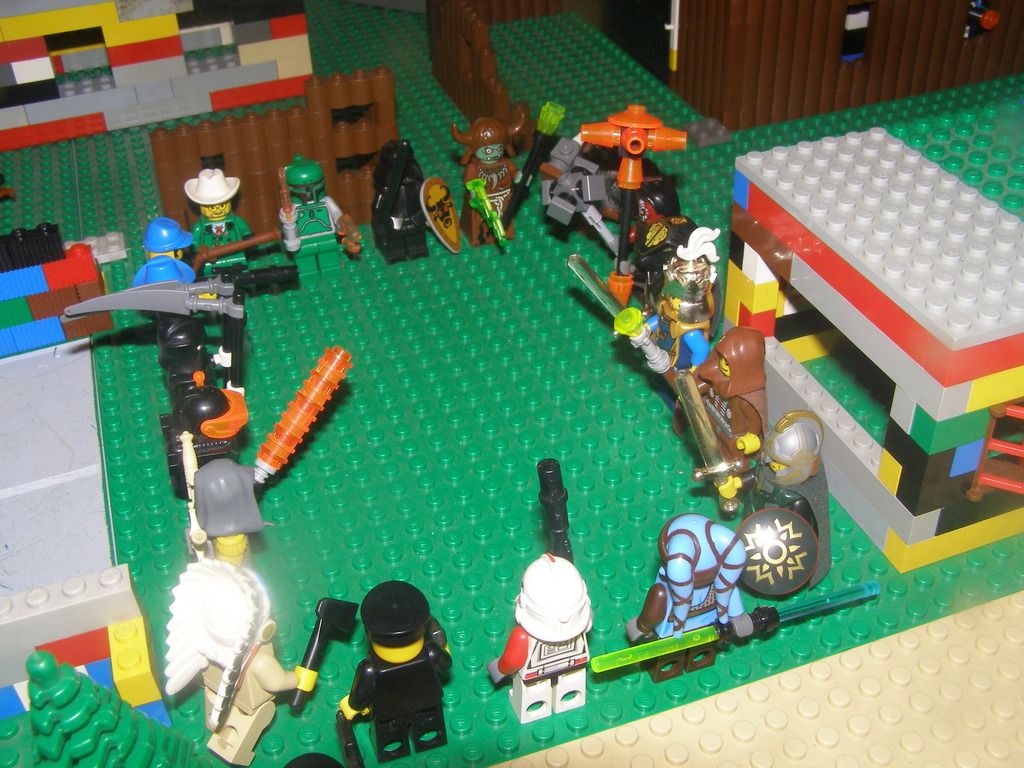 The forces have assembled as such.
The Deff Knights of Gorm and the Nasty Space Marines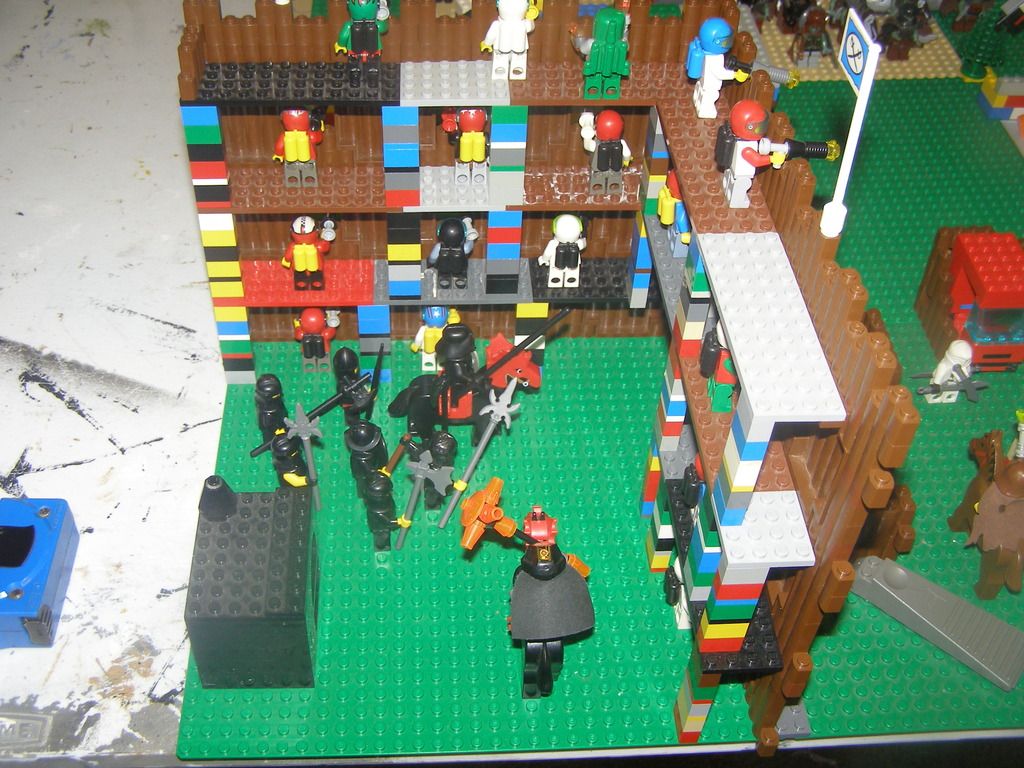 The Wololo tribe and a Huntermech
A massive Geonosian turret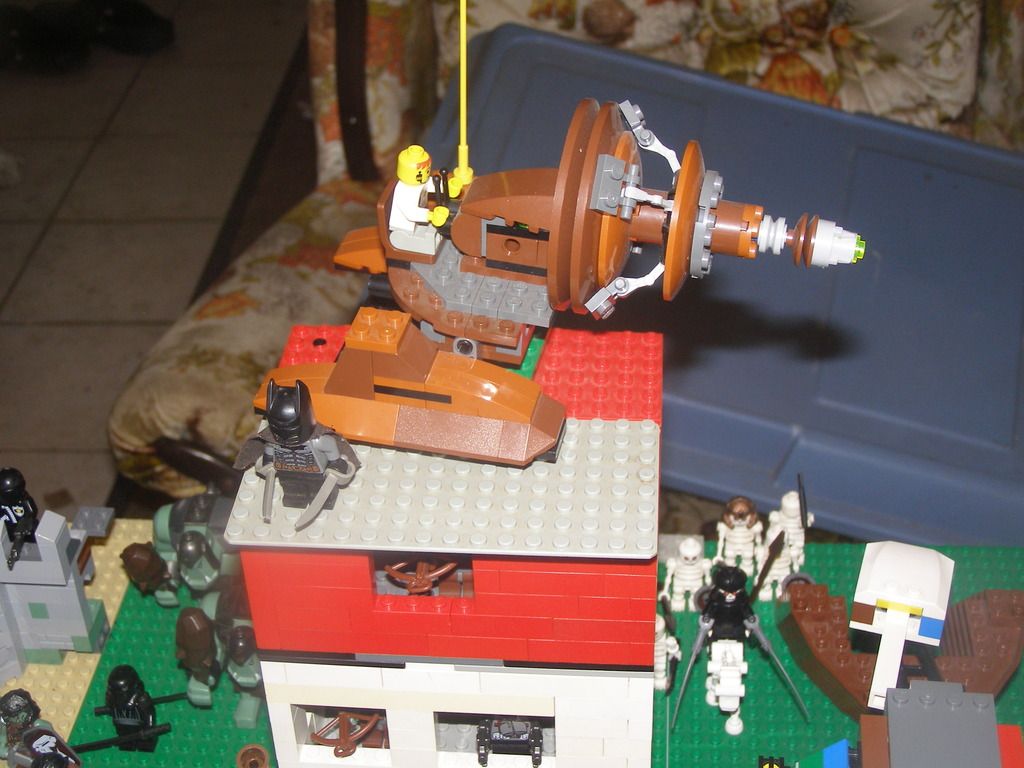 The forces of the undead. (The necromancer keeping them animated is hiding behind the building)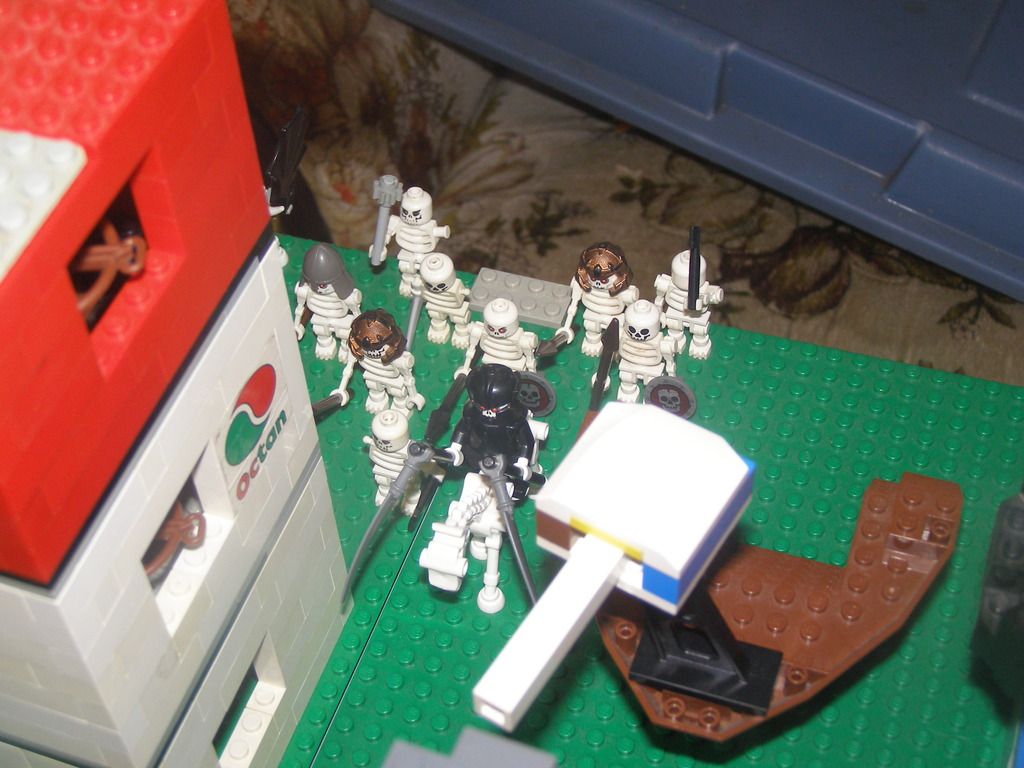 The Clones of Fred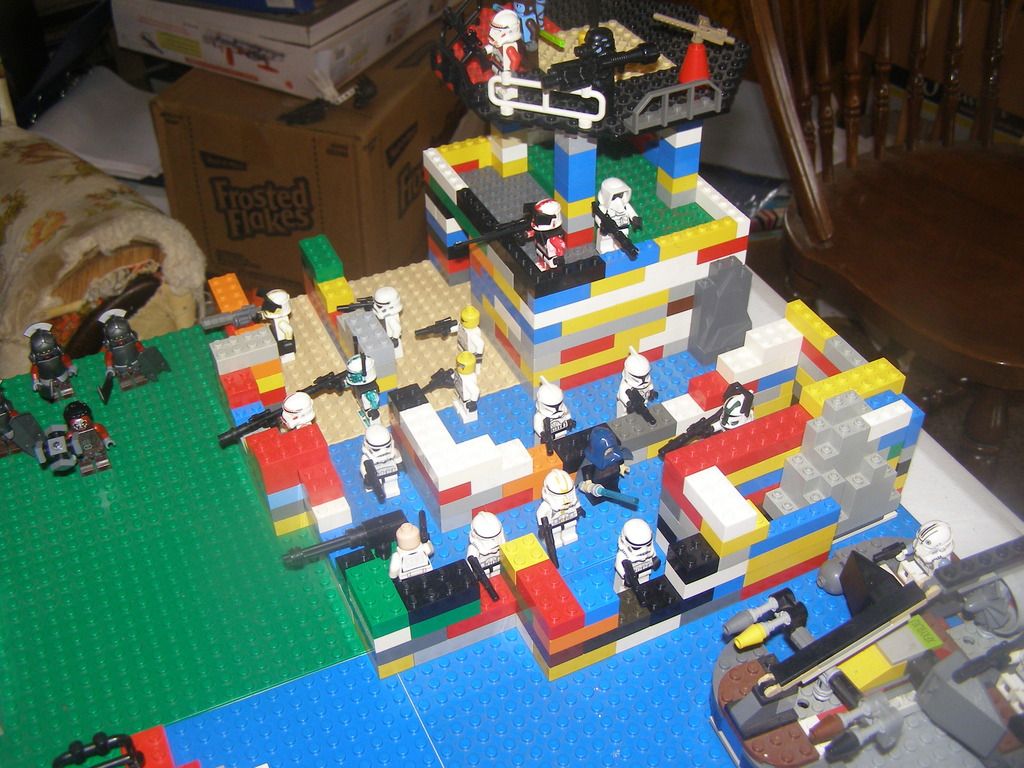 A small tower. Da forces of da Orks, and a Salutemech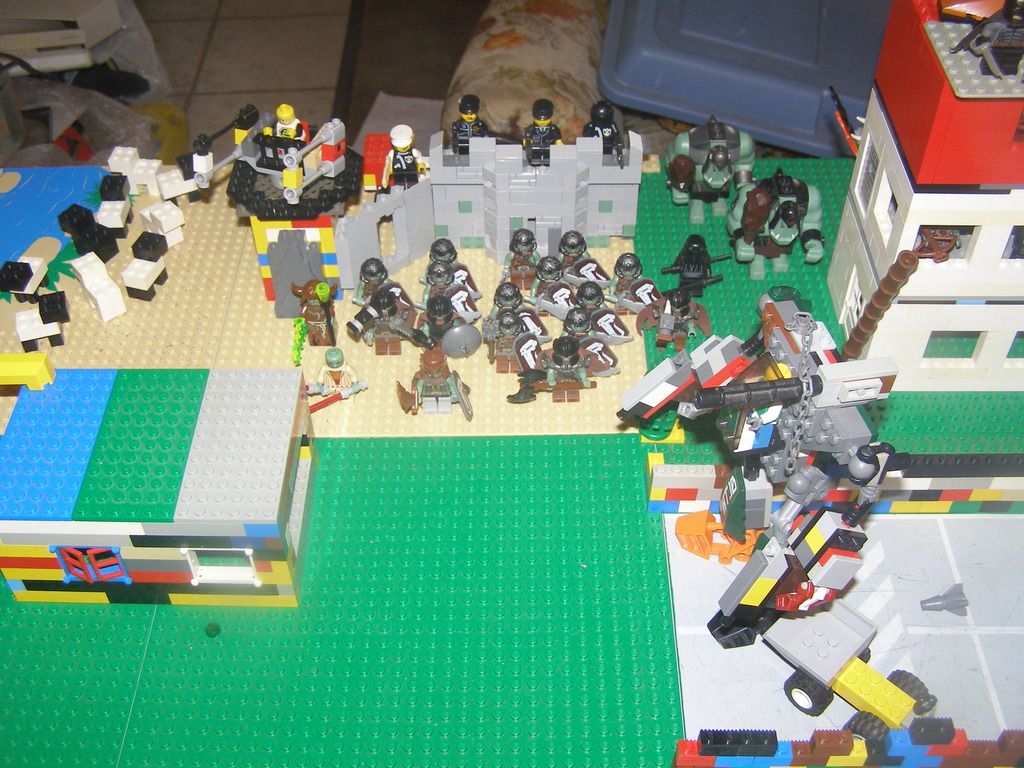 The Merc bridge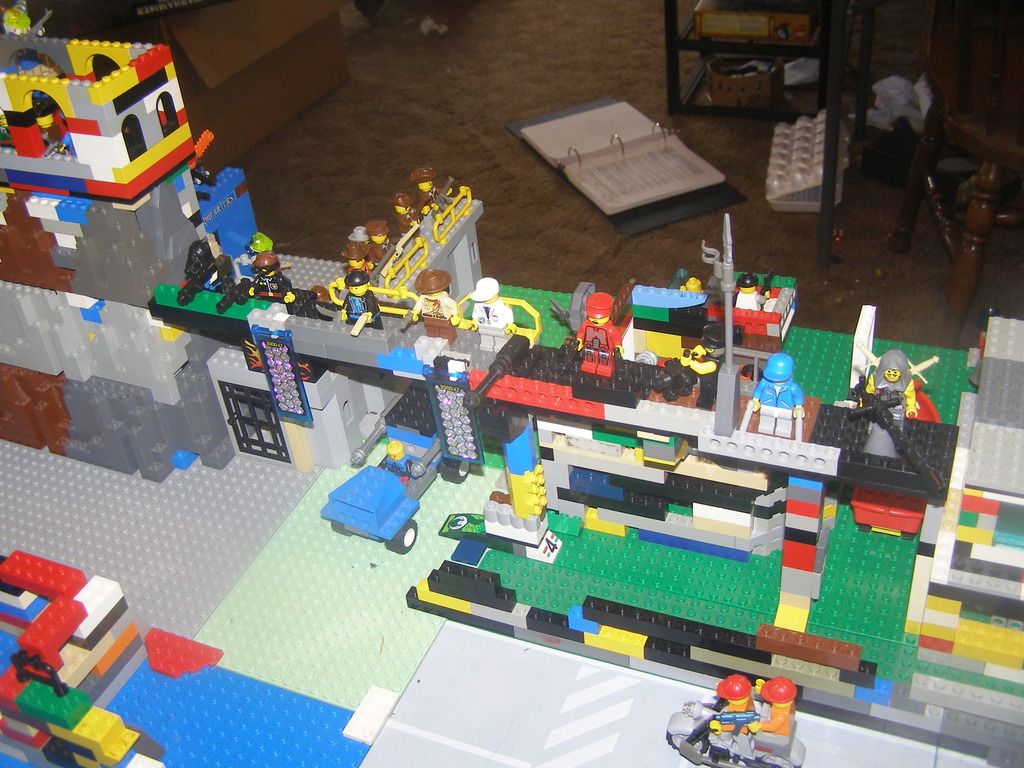 Blue Corps, some cowboys and a Ninja with a OTC weapon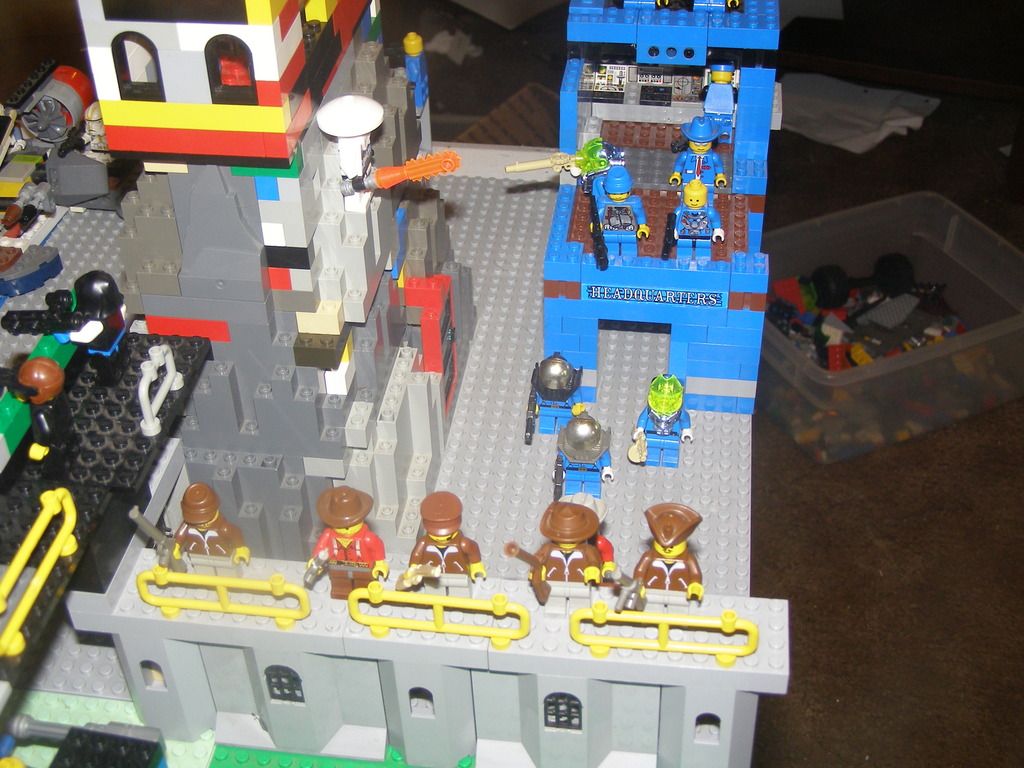 More Cowboys in the mountain temple
More Mercs behind the bridge
The nites of King Dave
More nites
Even more nites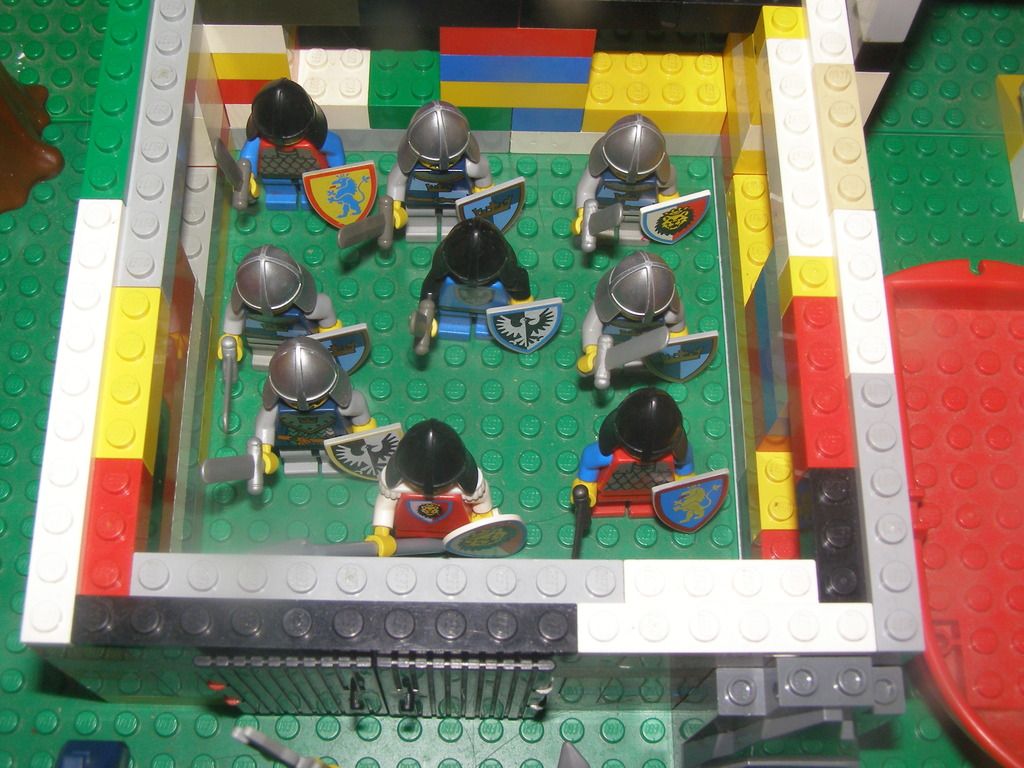 Some ork Crossbows and a Merc in the tall building. No-one is on the ground floor
Overviews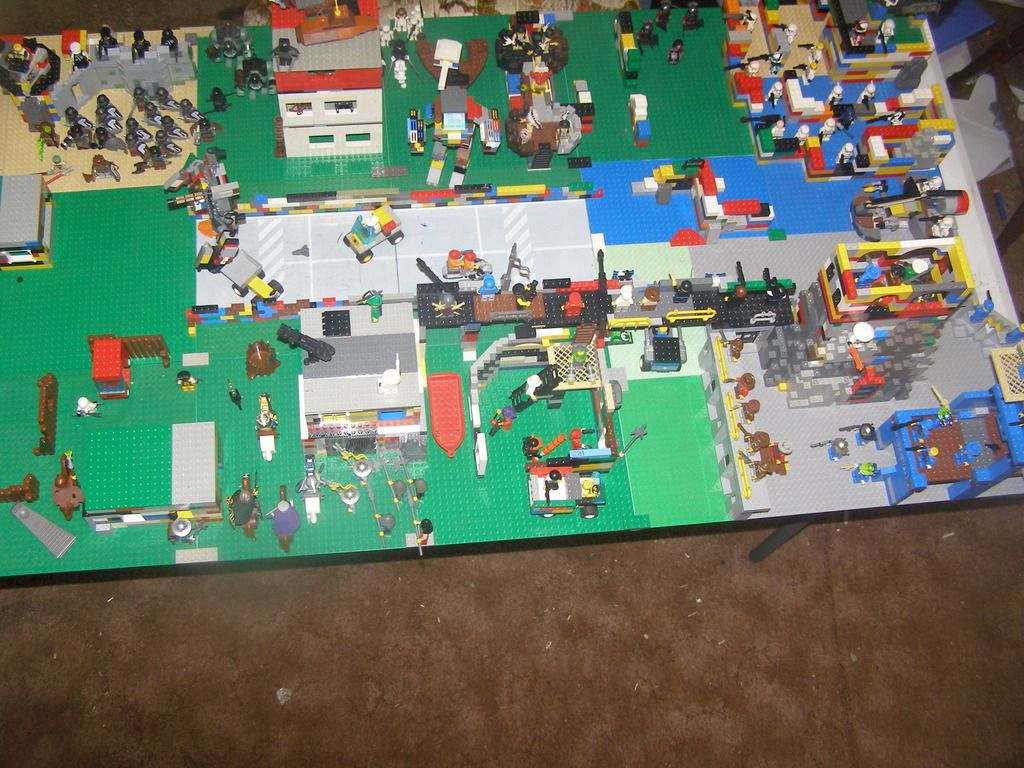 And finally the 1st of several kaiju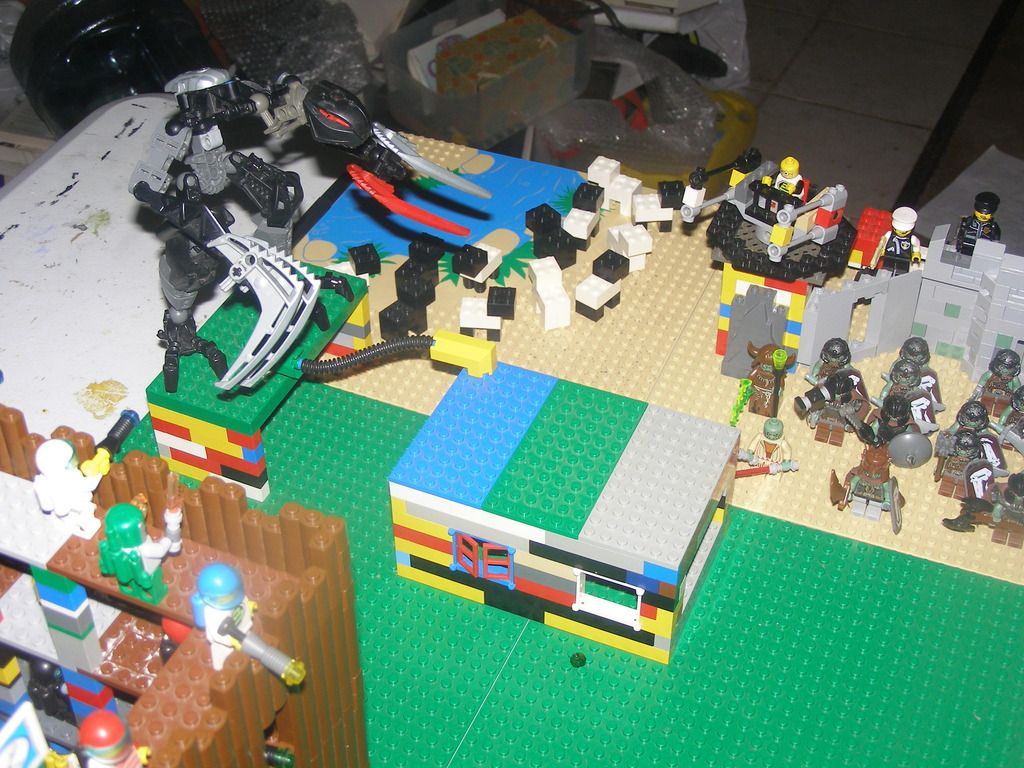 I will post the 1st part of the battle report this upcoming saturday.
Enjoy the hype!