Now, the thing that merely anyone has been waiting for,
THE GREAT BATTLE OF 'CUZ
Now I know the pictures are fuzzy, but as an excuse, I did not bring a camera and was forced to use my crap cell-phone camera.
Also, I didn't actually take pictures of each turn, but only the highlights.
P.S. This is not intended for any storyline stuff, it's just a quick battle i set up with my friend, Baguette.
P.P.S. I lost a few photos
So here are the photos: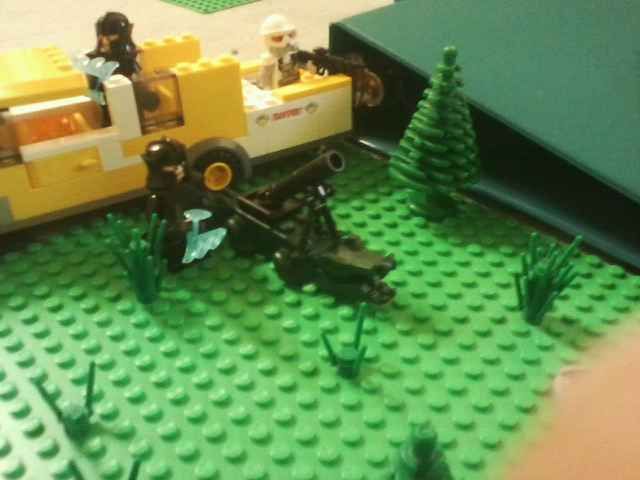 This was one of the 2 weaponized crocs I used as movable mortars and machine guns.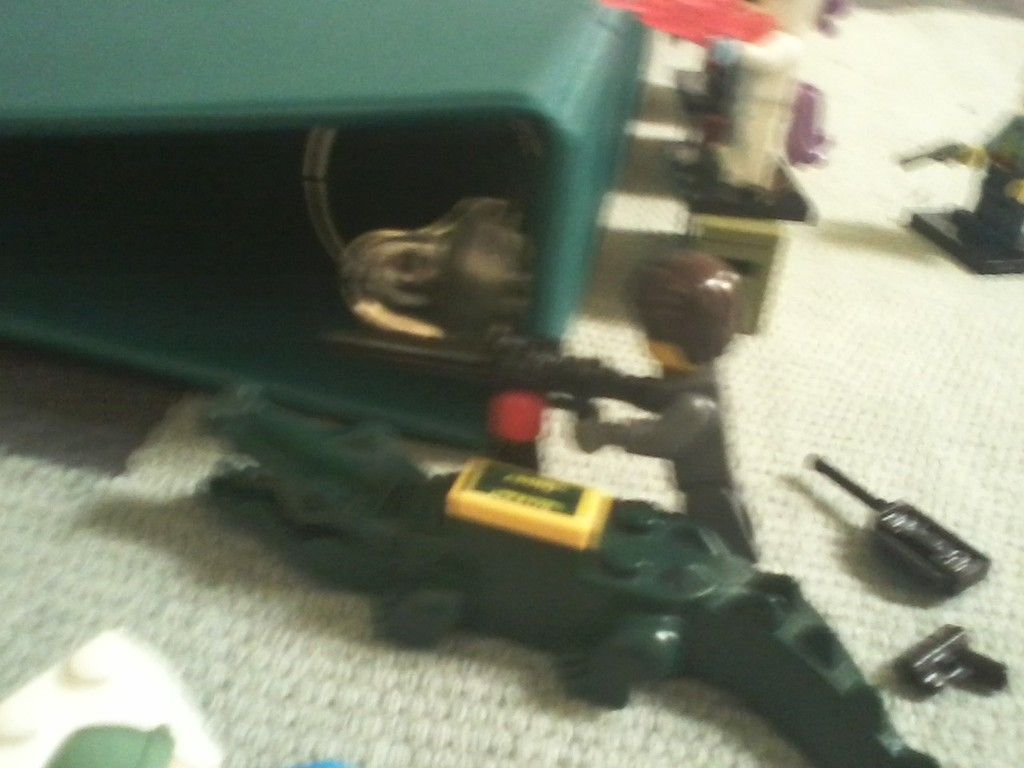 Here is the other one.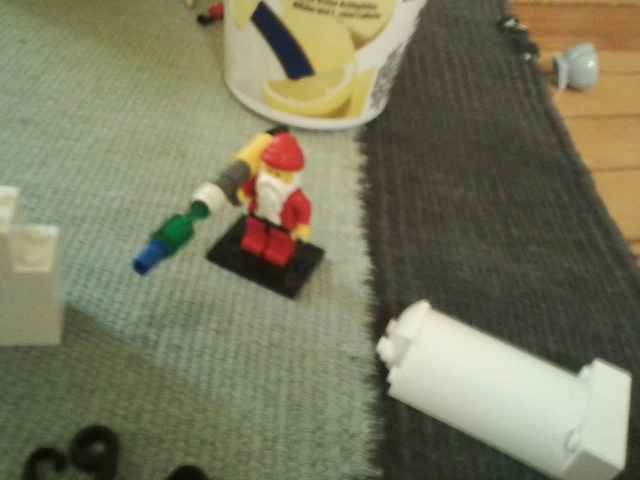 This is when Baguette's Santa delivered his alcohol payload from his BazookAlcohol.
And here is Pizza Knight's face being blown up by the Alcohol missile.
This is Baguette's desert soldier's hand that was blown off after a critfailed attempt to shoot a land mine.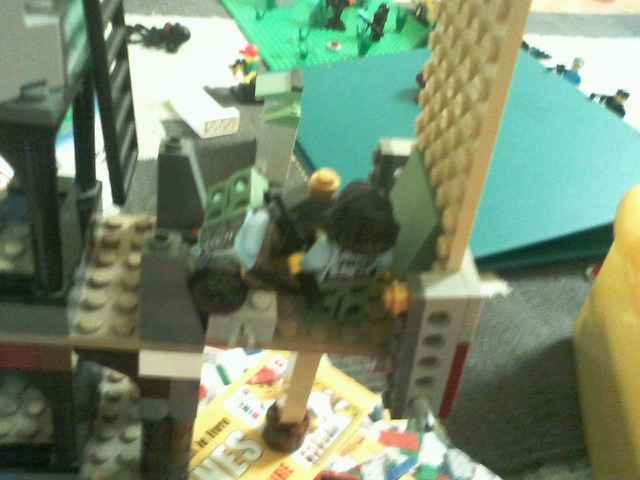 This is my police sniperette who tried to save time by lifting the drawbridge when her friend was on the bridge. Ouch.
This is when my hero, Peacher Pane (Preacher Pain) decided to jump into the air, execute a backflip, and then power jam his Ossum OT Piano-Sword into the ground to make helfire come out of the ground and blow Baguette's Santa and sniper's head off in a fiery OT blaze.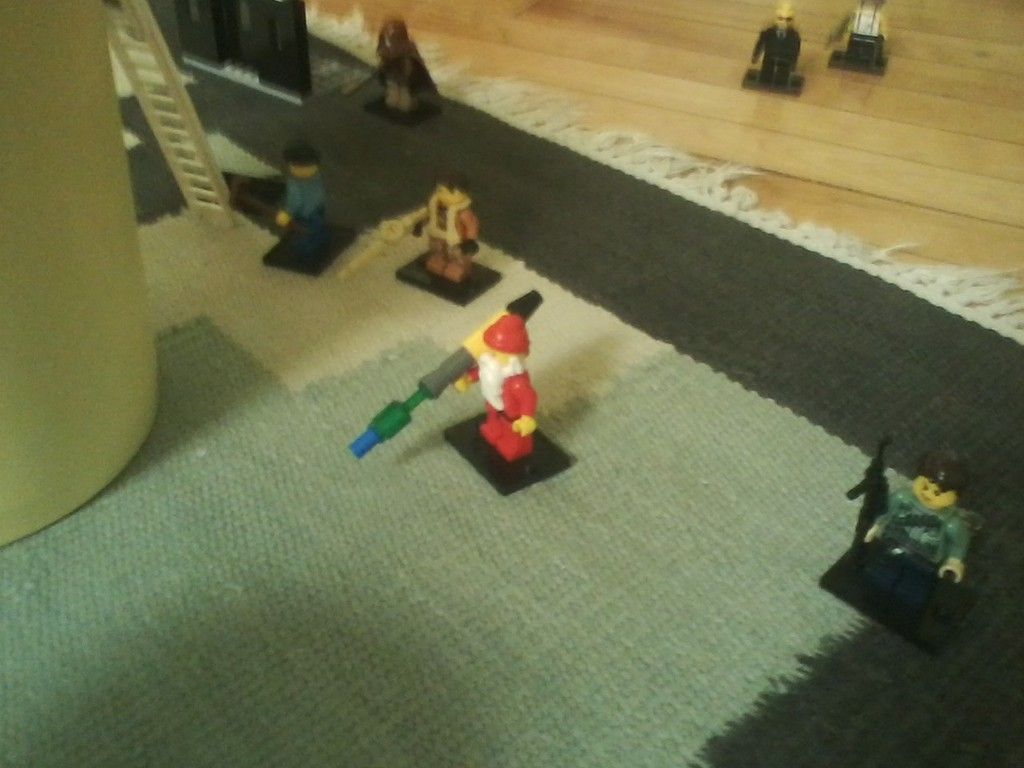 This is a small Overwatch of Baguette's troops. The brown guy in the back is Baguette's hero, WarButt, and his Ossum Fiery-Flare Gun.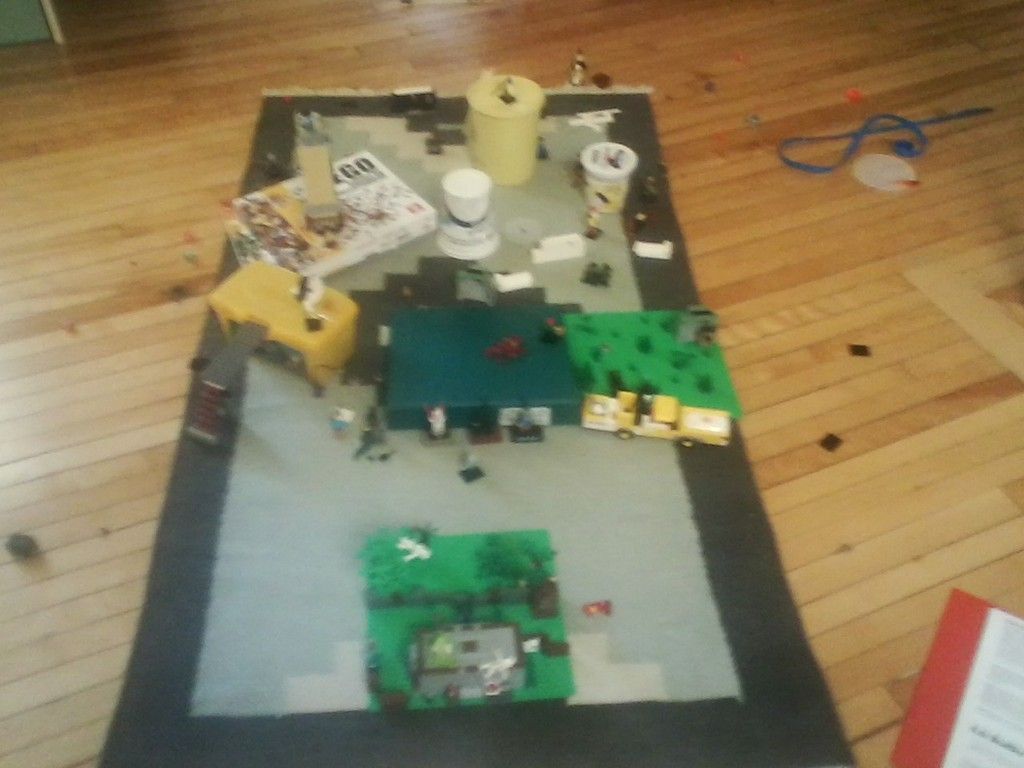 This is the terrain Overwatch.
Bonus:
lel