"I am Alicor, Sky Ruler. The clouds have been my home for longer than I can remember. My power is greater than all others, save the beyond."
"But with every beginning, there is an end. The beyond has beckoned and I must obey."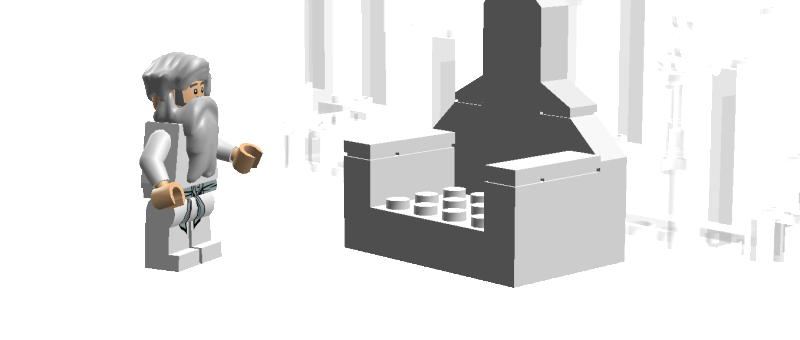 "And so I shall depart this realm for one that is greater, but before I can I must name a new Sky Ruler to reign after me. I call upon you, would-be champions, to assemble yourselves and answer my call. A task has been prepared, and the one who is successful will be named the new Sky Ruler." "When you are named Sky Ruler, you will receive the Dragon Staff, my most powerful artifact. For now, it is as empty as the sky and waits for your power to fill it."
"Answer my call. Prepare yourself. Earn the Dragon Staff and become the Sky Ruler!"
Rules: Brikwars (2005 or 2010 depending on how I feel at the moment.)
To Begin: Create a character in LDD. Give a good back story, at least three skills and a single weapon. Keep in mind that this is a fantasy setting, so no guns. Also, try to keep the weapons to a minimum (you're all starting at level 1), so no uber-powerful weapons (yet...).
PM me with your character. You can create a back story in LDD and I will post it as part of this main thread.
Questions? Comments? Criticisms?