MASTER CHEF'S CHEESE N' CHIKIN BAR, SOMEWHERE IN THE YELLOW SECTOR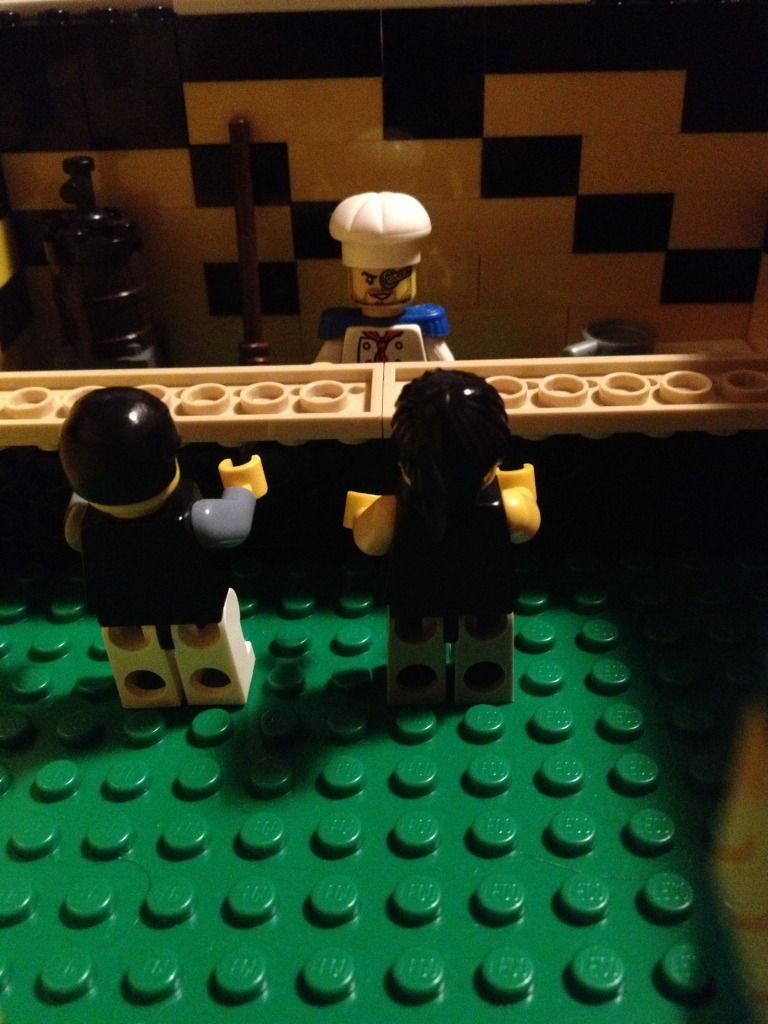 "And then I would've raised the dead with my cooking skills and had them attack Admiral Byron (of this very Yellow Sector) but that fucker Kerrick ended up killing him with a shot to the back of his head."
"That story makes no feckin' sense at all! What about the death of Byron? How did that affect the very volatile situation in the Yellow Sector? Why were ye in that Jungle with Silva at all? Why didn't Klaus and Silva just walk out of that door they summoned you from in the first place? Did Klaus and Silva make it off the planet after all?"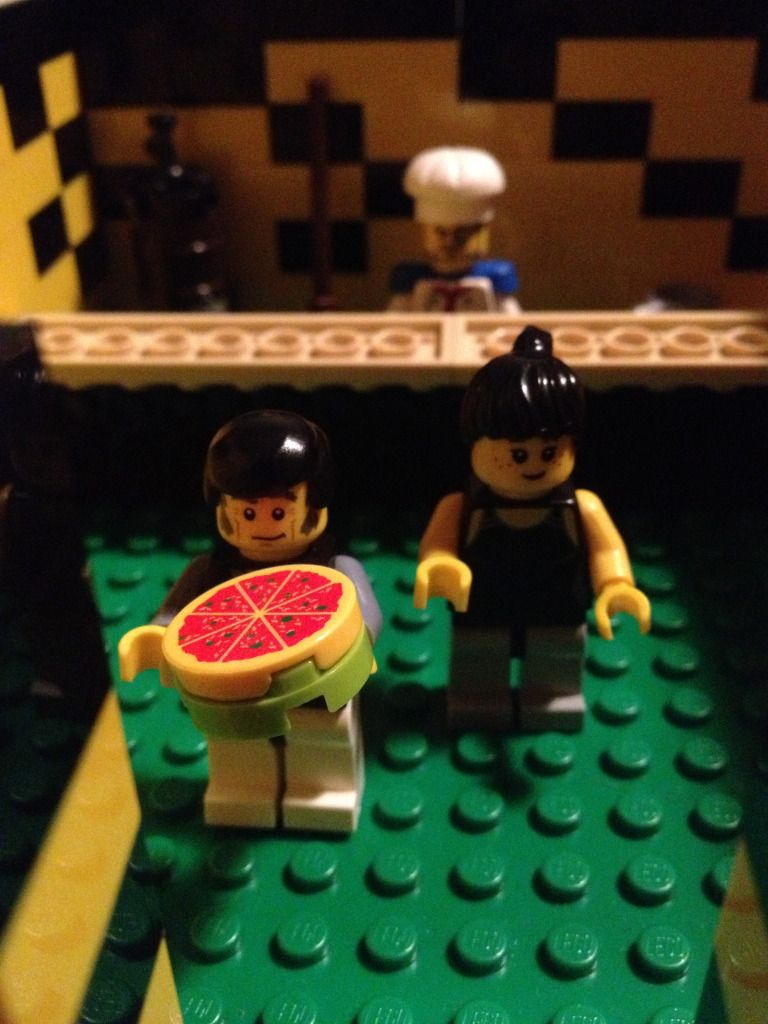 "Feckin' Swedes, always touting their loads of shite like a big shiny whistle."
"I dunno, I kinda liked him. He seemed nice enough."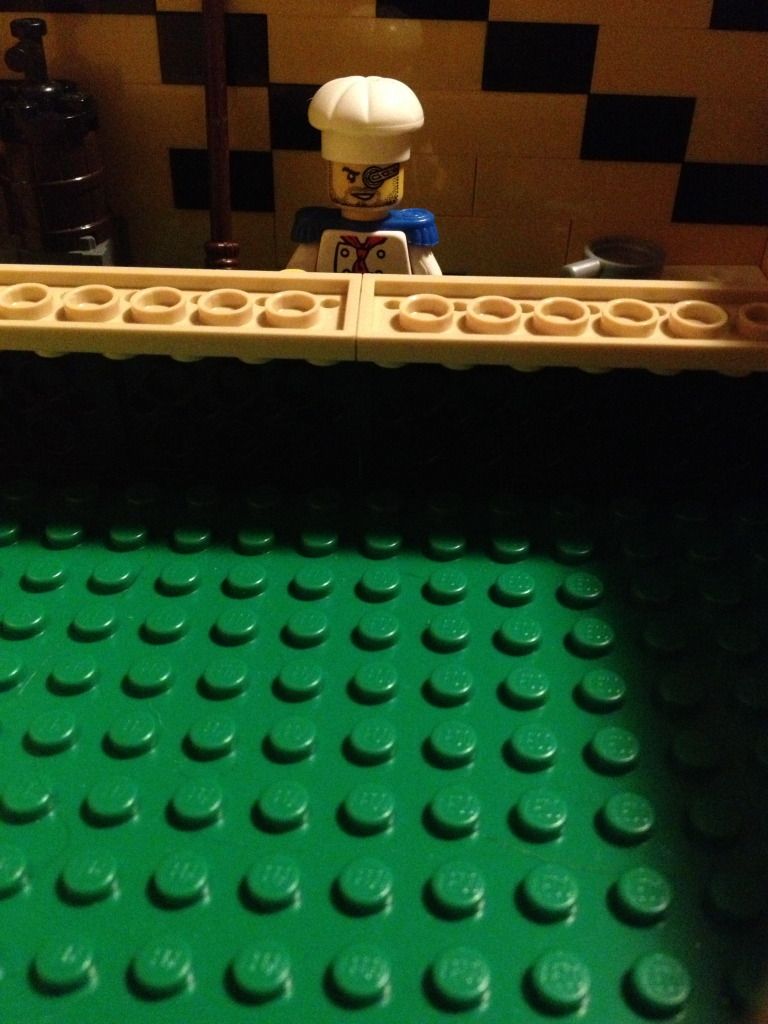 "This is a stick up, give me all your guns and money or I'll shoot you!"
"Just a second."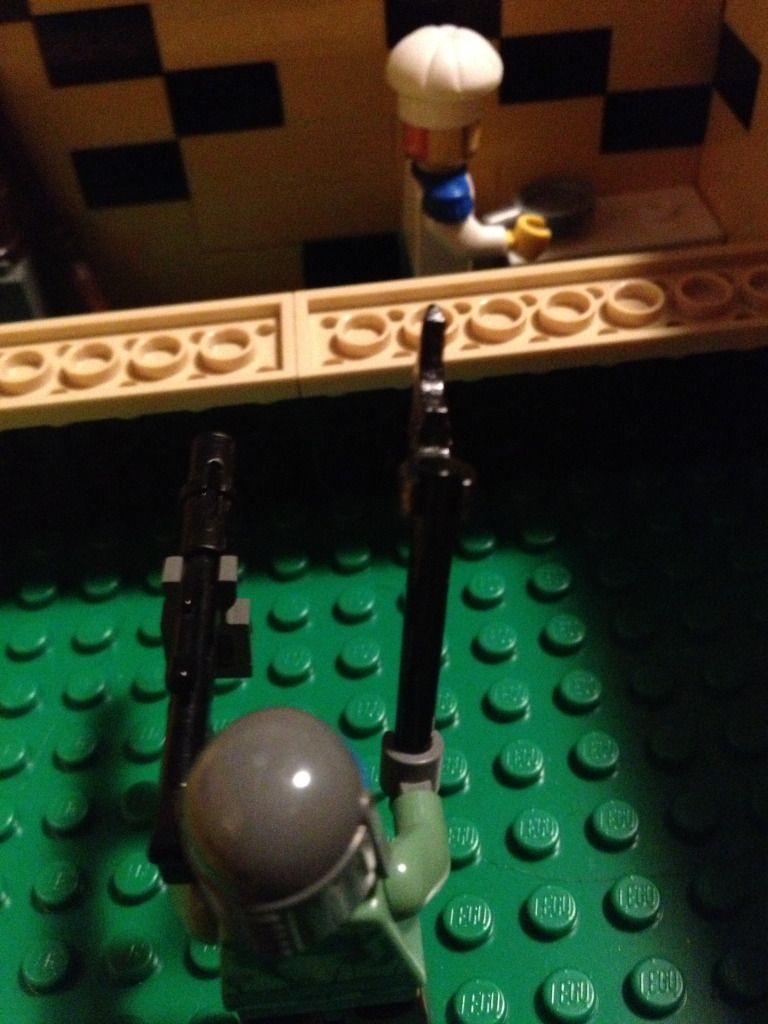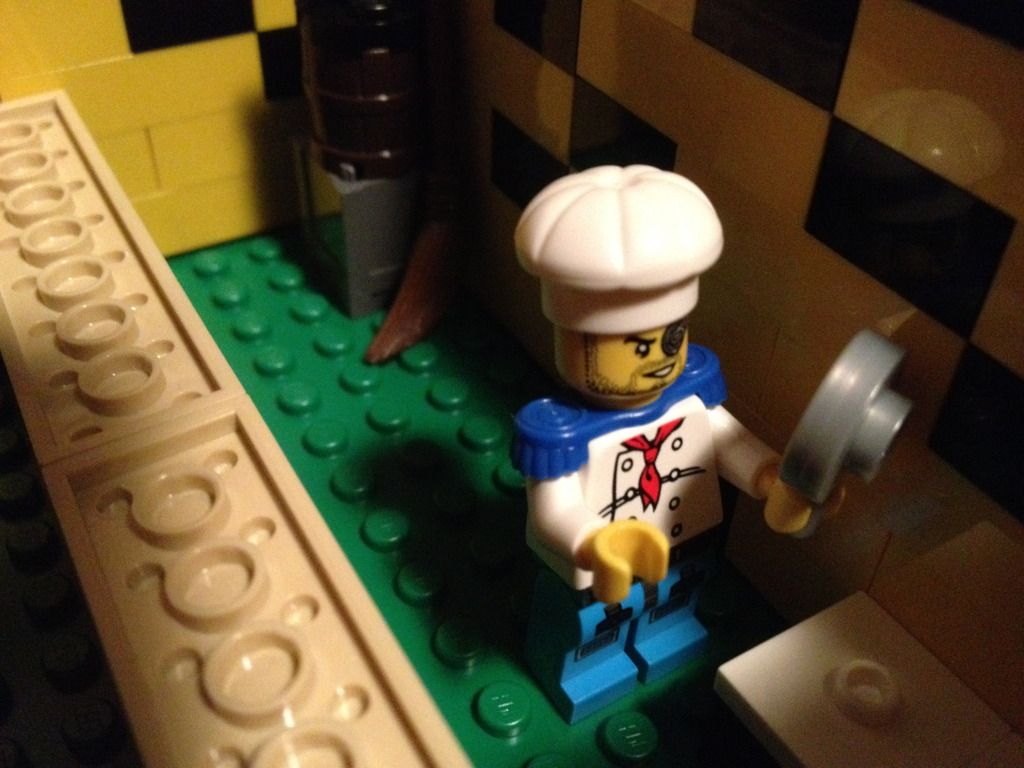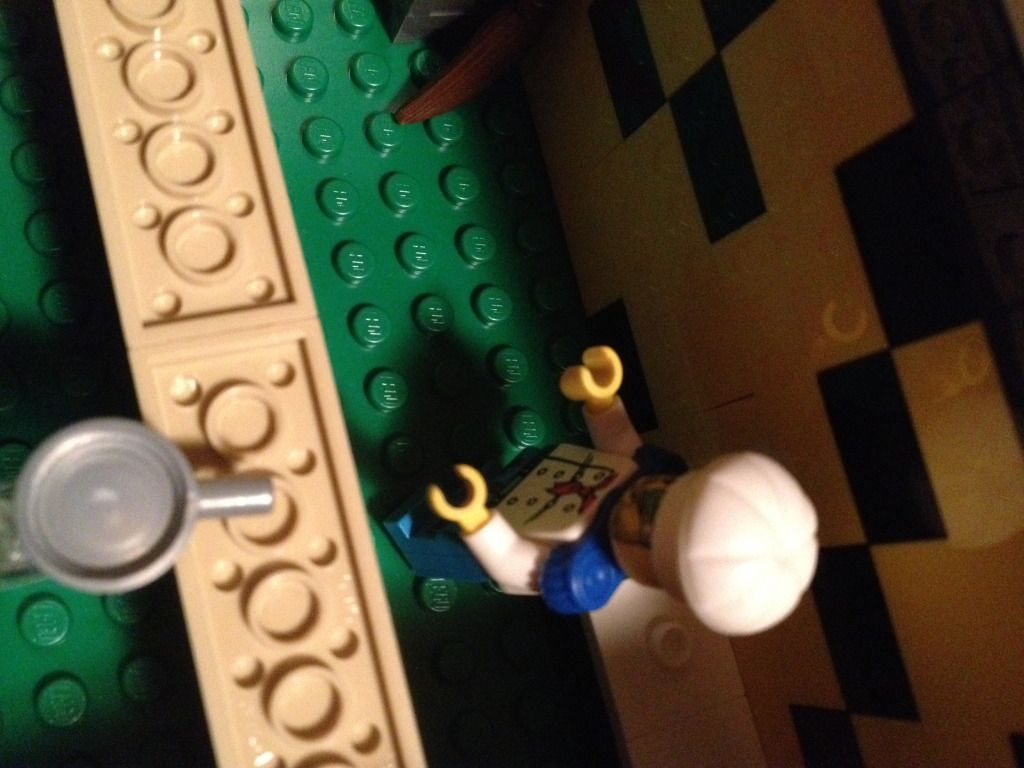 "And keep the change!"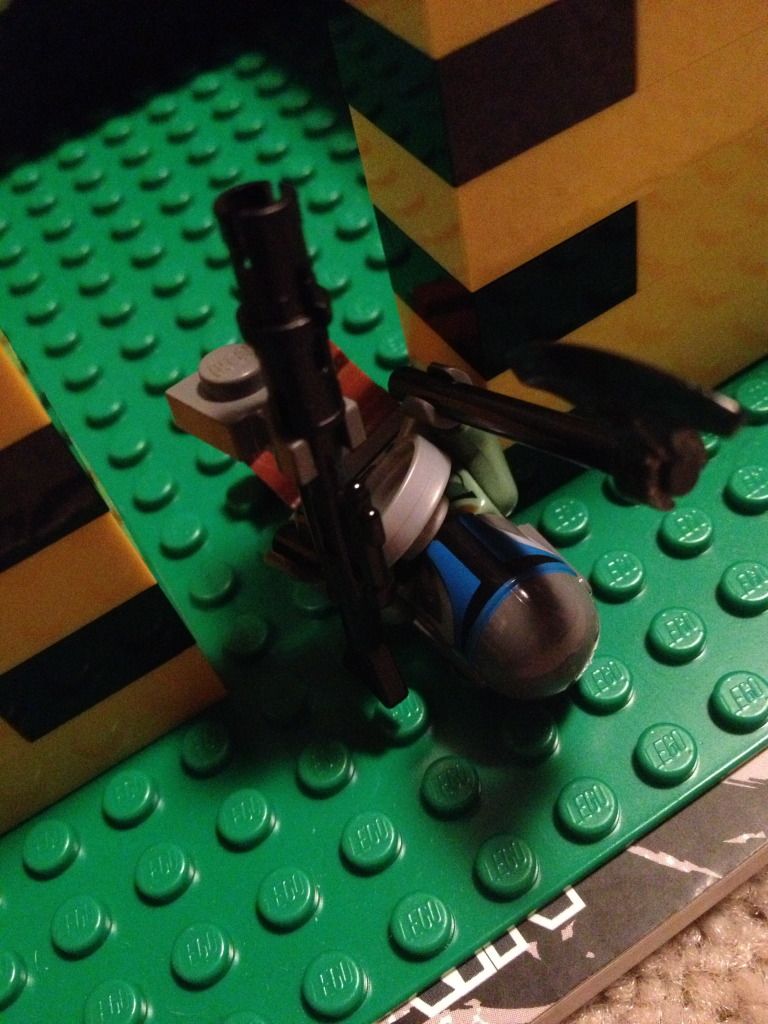 "Only one person I know can throw a frying pan with such accuracy."
"Master Chef, it's me Kerrick!"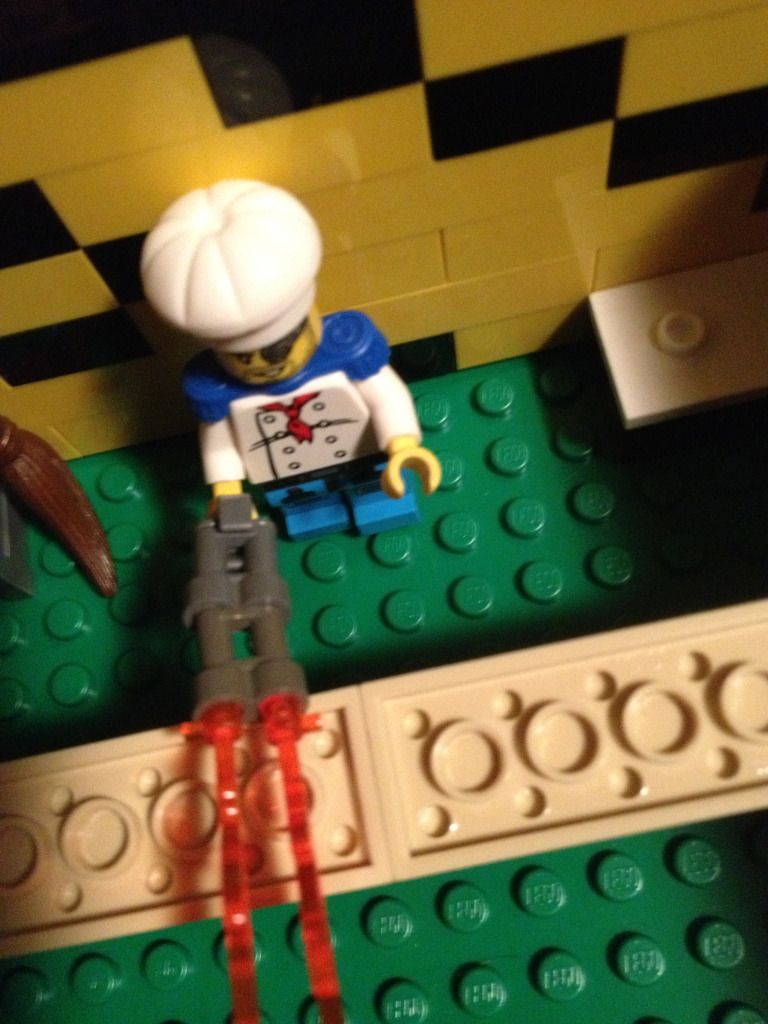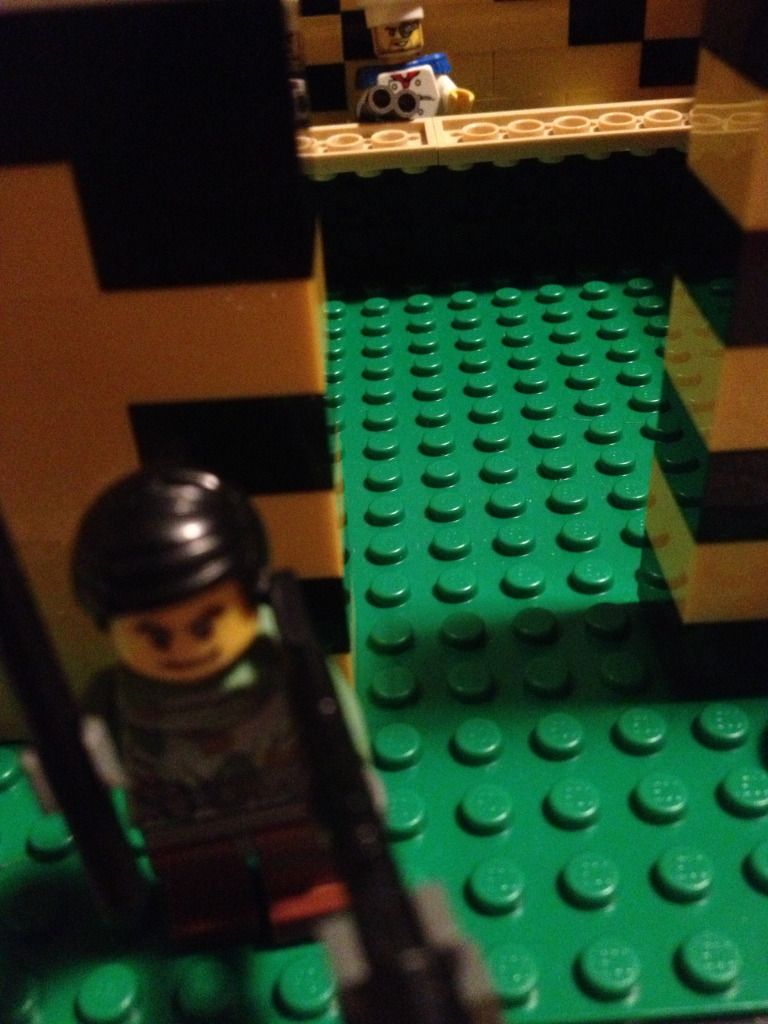 "I was thinking about putting the team back together. You know, for one last big job."
"How about that? I was thinking about cooking chikin."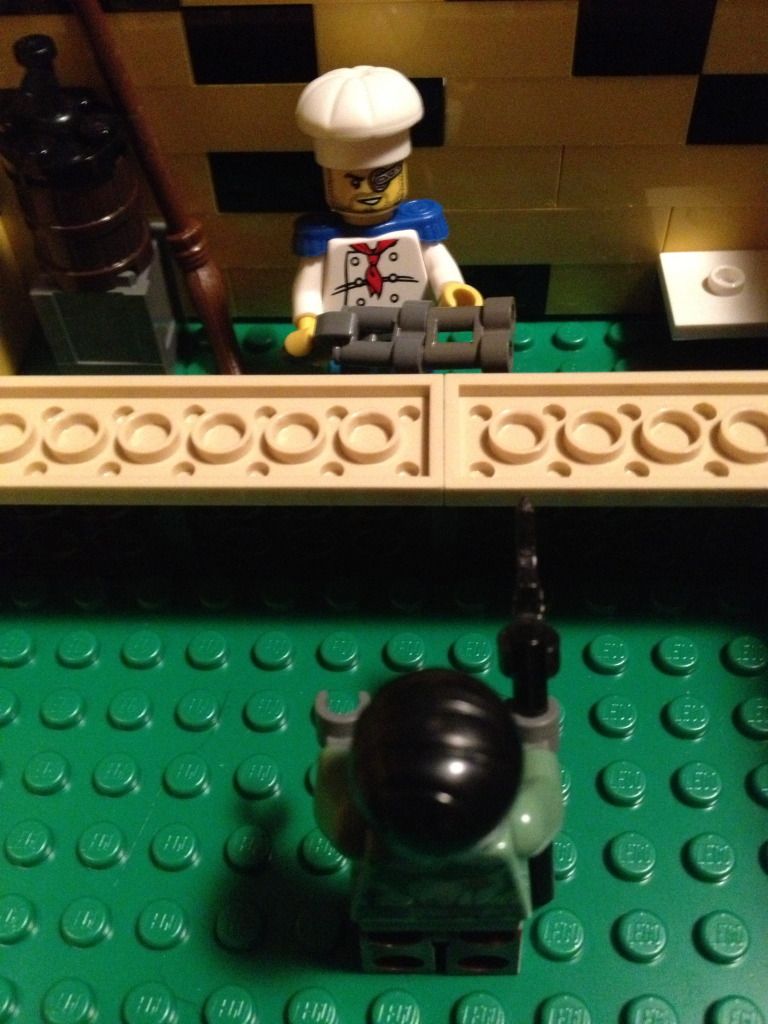 "Listen, man I've already got a few guys joined up with me, three deadly spacemen this time and a bunch of other guys. I was looking for you and George so that we could have some character development and come back to fight in more battles."
"What about Hans and Lt. Wolffe?"
"I have no idea where those guys ended up, I think they defected to Bavaria."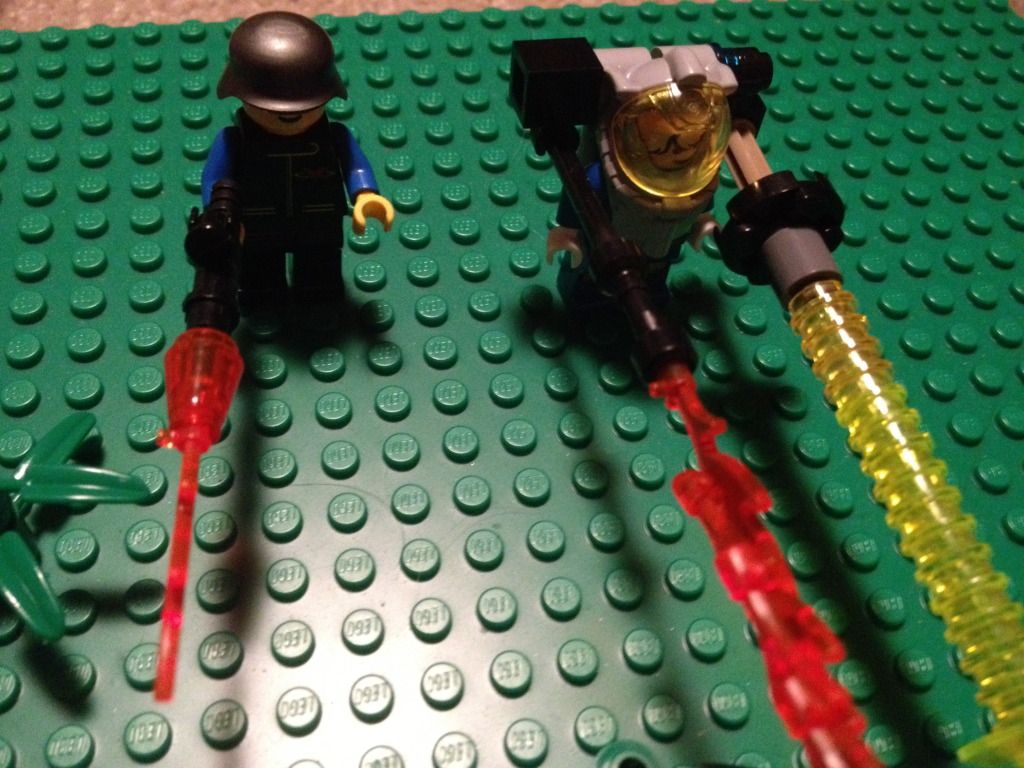 "Die peach scum!"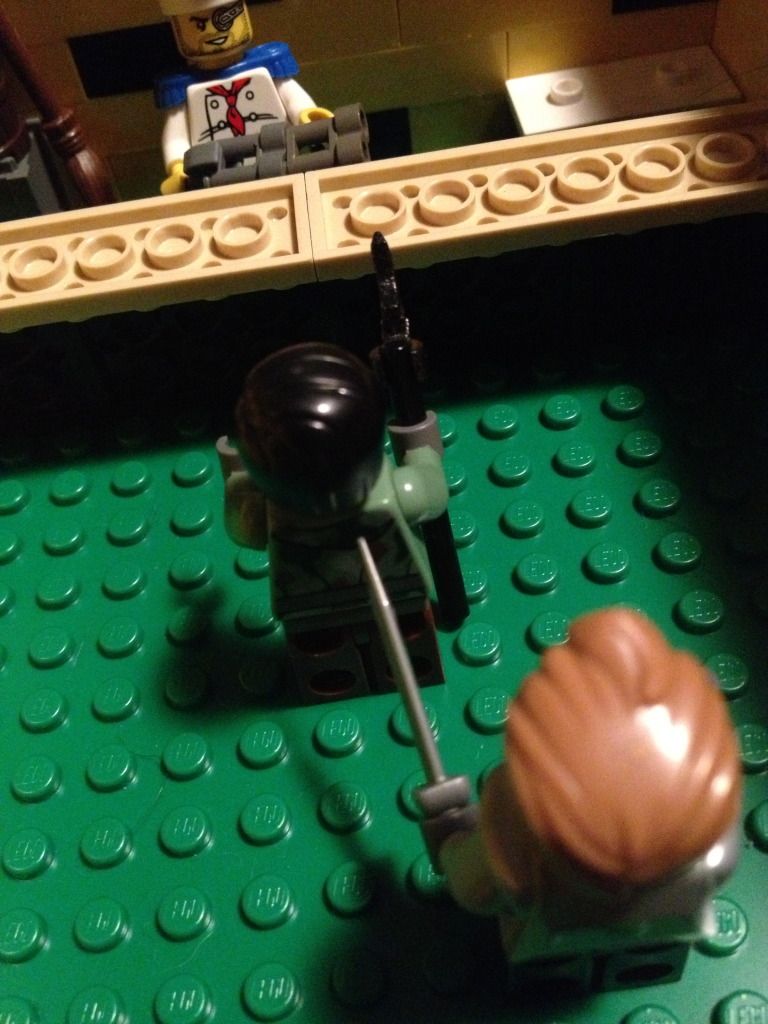 "This is a stick-up, give me your axe."
"What if I told you you could join my infamous band of mercenaries?"
"Then I would say yes."