Ha! I bet you thought I had forgotten or that I was talking out my bum when I said what I wanted to do here. No such luck guys. I've been trying to get it sorted ever since.
Well, I've been busy here, as busy as I can be with so little free time anyway. Building has continued and although not finished I wanted to share in the mouth-watering (I hope) Brikwars-ness of it all. Also I got board and thought of a simple side campaign I'd like to do before the big one. It'll become apparent later, maybe, look just enjoy the pics.
Work begins reluctantly. The flashing thing is meant to be an arc welder. Stupid pink star.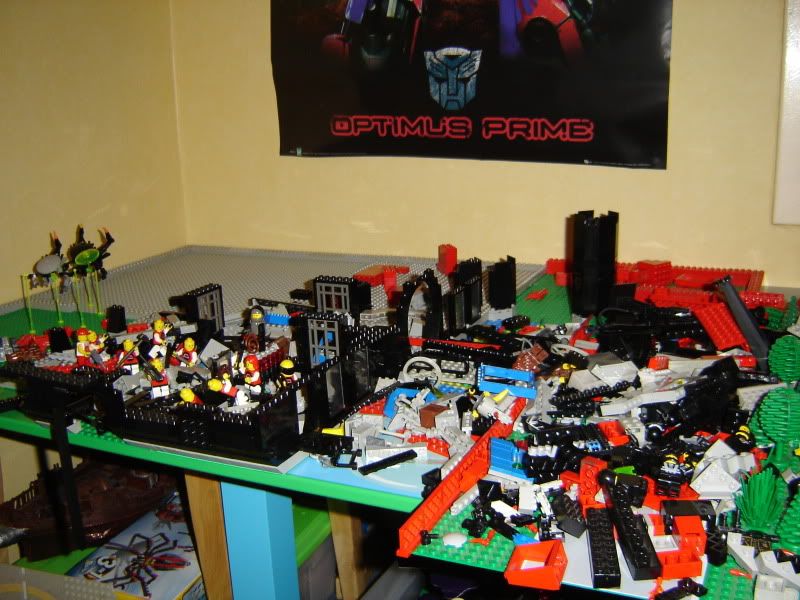 But soon the work detail removes the red briks for more sinister and hard to photograph black.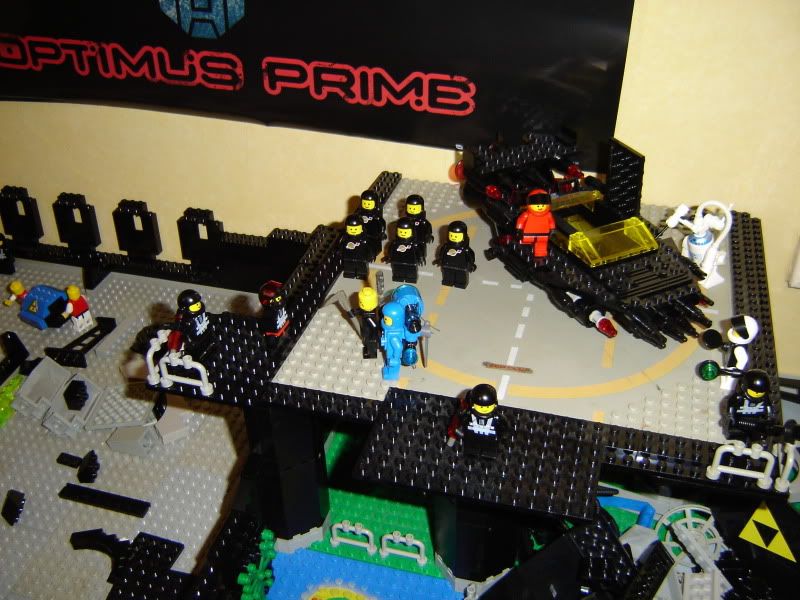 As is always the case when a building project falls behind, management thinks up a way to motivate the troops with an unannounced visit. Cue the Marshal Star Wars Music!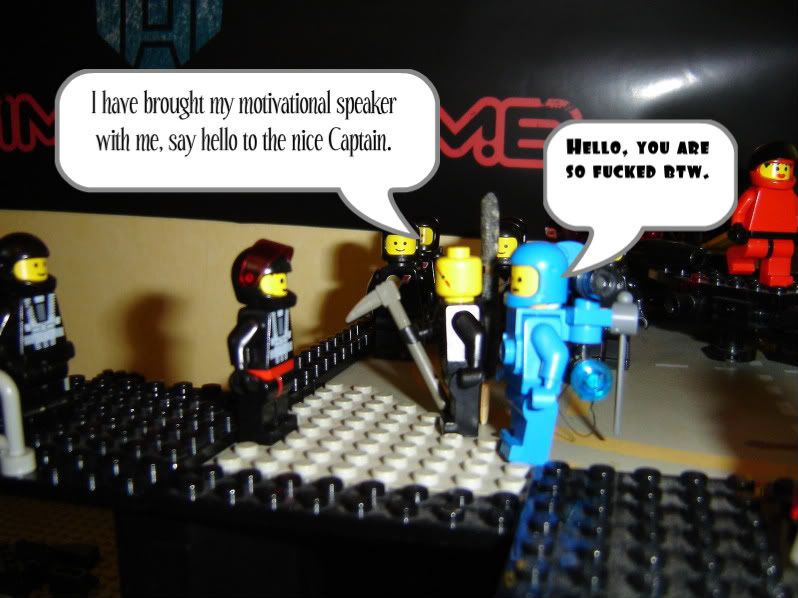 Inspiring speach by lrdofbricks (or his Minifig Character anyways) I think you'll agree. See this link to see what I mean by lrdofbricks Character.
http://www.brikwars.com/forums/viewtopi ... c&start=45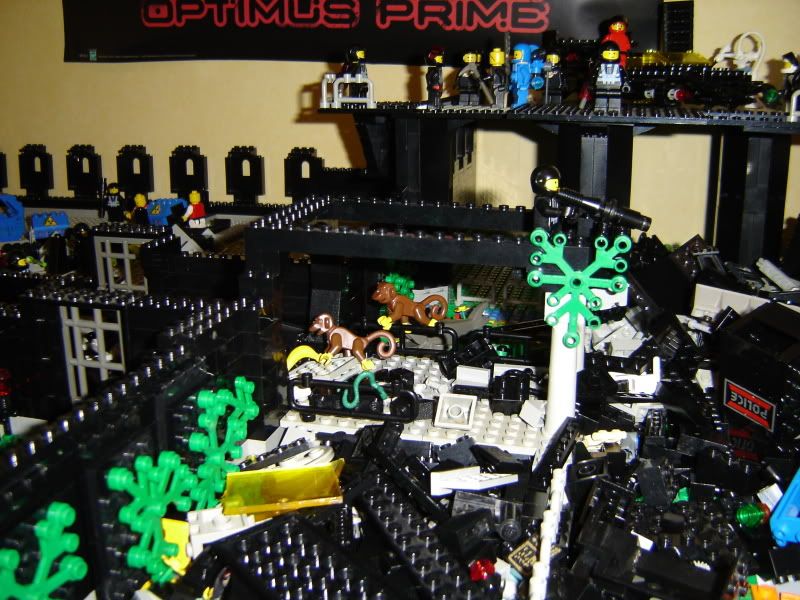 Damn! Imperial Monkeys have entered the base, Imperial Monkeys have...*Rip!* Ah, ma' baws! (Ok they are monkies not apes but still).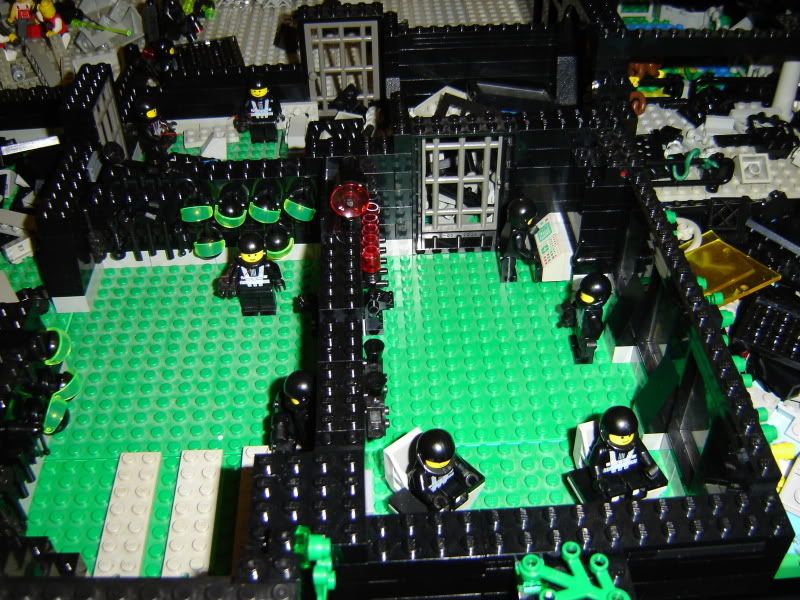 Security Control, the Hub, the Nerve centre and it has a nice stock of weapons too. Stop drooling. The side room with the equipment and helmets has a big black door. It will eventually lead to the elevator for the catacombs down, down below. Well, to my sons bedroom floor anyway.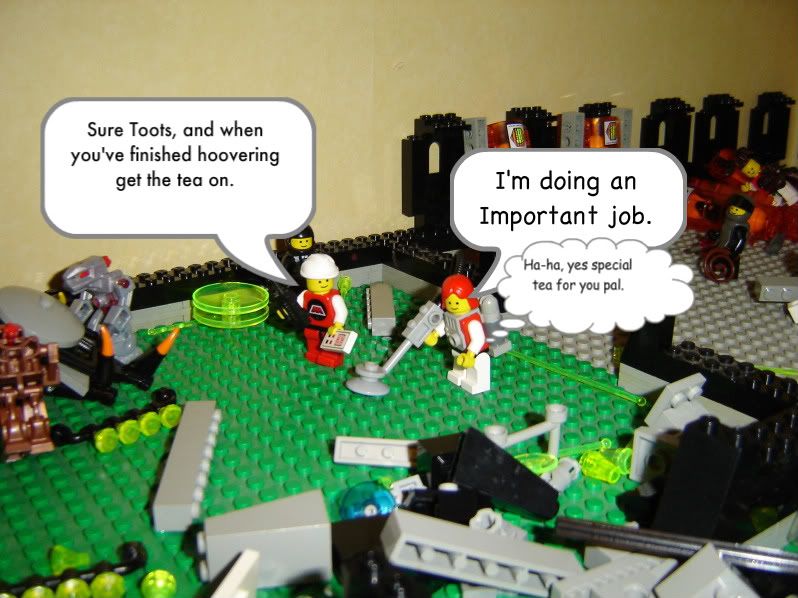 Meanwhile back to the building work, some are more reluctant than others.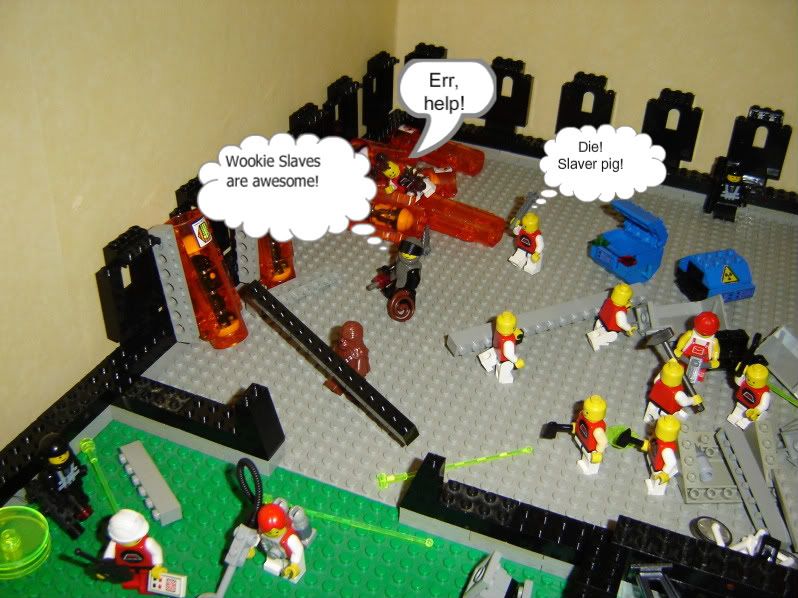 An enslaved workforce is a happy workforce.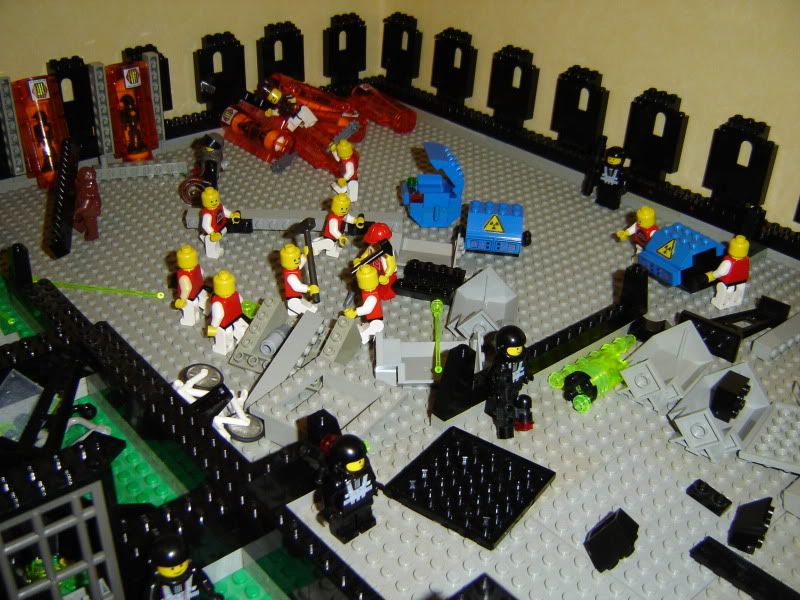 The work so far...
Ok, enough shit and stuff. The story is that the base needs more slaves in order that it be built on time. I intend to do my first simple Character Minifig Forum Brikwar around the story of attacking a village and procuring these slaves. There will be death buggies and hopefully some fun. Is anyone interested in this idea and want to give it a try? I need experienced players so no newbies, I'm newbie enough for now.
If you are interested say so here and I will chose from the list (however short it may be) Ideally, I am looking for four players only. First come does not mean first picked though.
Yes, obviously I will post the result in the right place eventually.