While building on the Thunderchild my son asked if there would be a science lab and if so could he make it. I said maybe, if it was good I would see.
20 min later he presented this twisted diorama of torture/experimentation or who knows?
The evil peach High Commissar Macadam (Mini-Warheads worst teach so he tells me) oversees the process...
The beam reveals the skeleton of the poor unfortunate victim/experiment.
Who can tell what horrors they are perpetrating in the name of science or just for fun.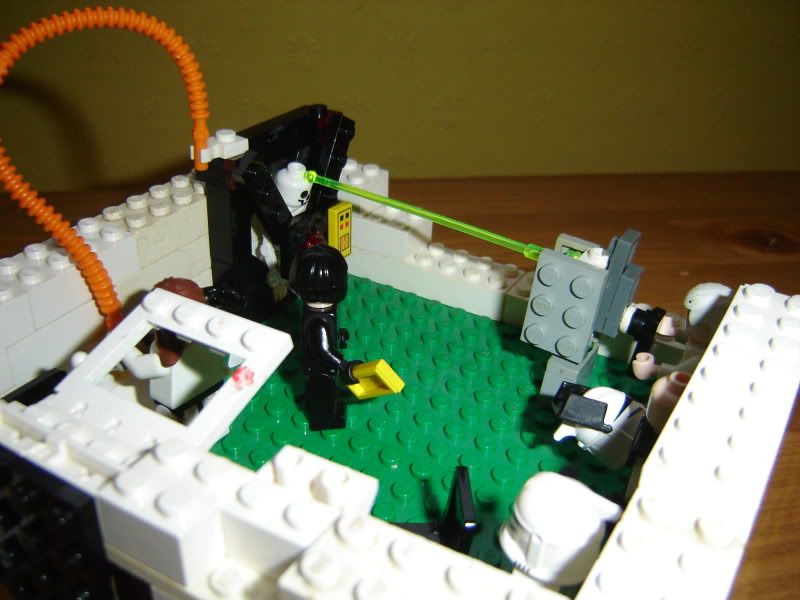 All you Peach Haters beware, they are organising in their underground bases and planning all sorts of nastiness. An uprising is inevitable.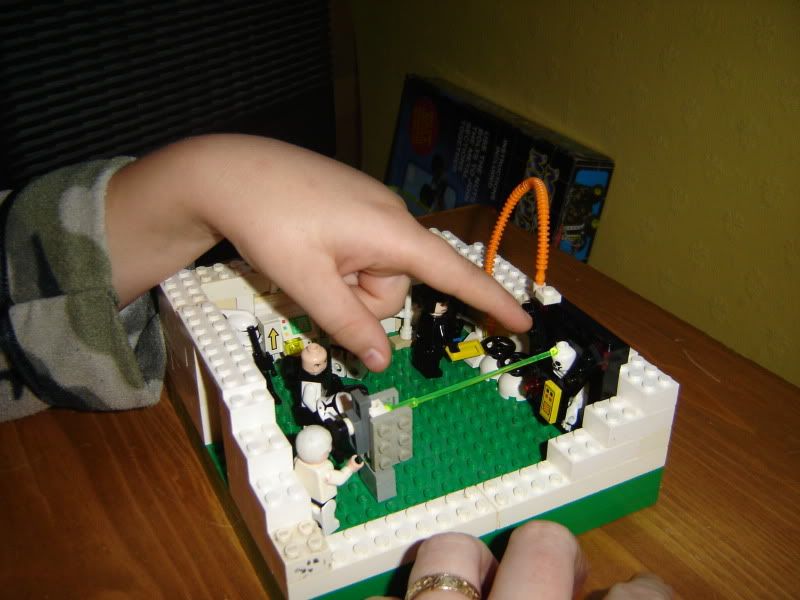 Mini-Warhead points out some of the key features of his construction. Namely the poor sod getting zapped.
Check out the Camouflage housecoat, how manly is that for an eight year old.
From this I have concluded that I'm going to have to check what films he watches in future. Obviously this is a bit big for the ship but I am ecstatic with his work. Dat's ma boy!