As I am not afraid of a little clutter (room I type this from being proof), I will continue to use this set review thread.
Gentlemen, BEHOLD!
(Oh, and Blitzen)
Or rather, attempt to behold and squint at the intended picture through a clutter of MOCs. Self-edifying pig, it's a wonder he bothers putting actual set in there at all...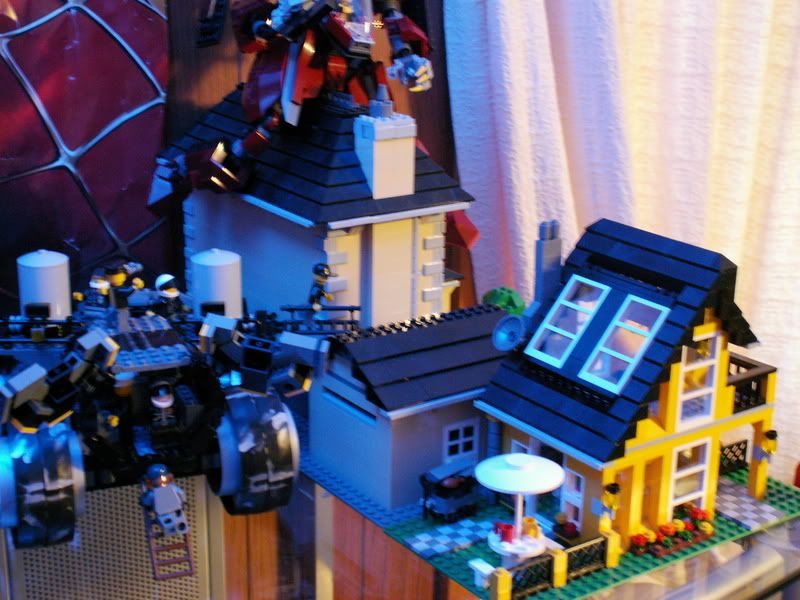 In an effort to make my pictures as blurry as possible, yet very figure intensive, I include the following for your viewing pleasure: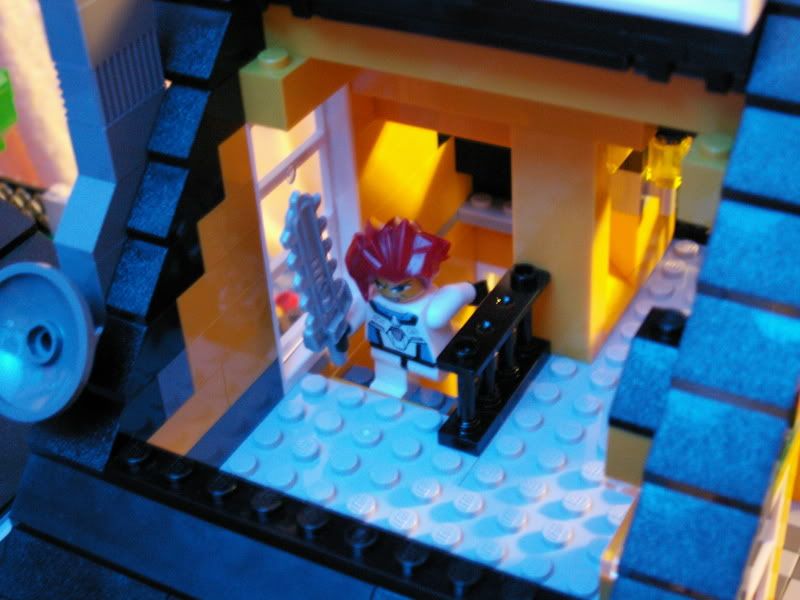 Beach House
Mechanical Statistics- As this set contains 3 different instructions, I will be using the house featured prominently on the cover. This house is two stores tall, and comfortably fits several minifigures. Also of special note is the grill which I have seen fit to secure to the house by means or a 1x1 grip plate.
Construction Quality- Alarmingly good. Living in Minnesota, I can tell you exactly what a beach house looks like... erm, rather, I have a faint idea of what one looks like. I don't think lake beaches are where a house like this would go. Actually, I'd really like to see a fjord house. Because fjords are awesome. Where was I? Oh, yes. Beach house. I'd suggest against using this house as cover; there isn't a section of it without a snipe-free window. The entire thing is a soldier deathtrap.
Minifig Count/Quality- Sadly, the house comes with no minifigs of any sort, and yet contains a leg of meat, two cups, and mail. Rather unnerving if you consider the ramifications of a tenant-less house.
Unique Pieces- Several windows I did not have before, and a white 'umbrella.' As odd as this may sound, the fact that is is actually made of bricks is something I'd consider a strength of this set. It's nice to see Lego does use bricks for more than life sized models.
Piece Count- 522, largely smaller plates and 'flowers.'
Value- This set easily pays for itself at $30. It's unique looking, yet somewhat realistic looking.
Anything else you deem important- I find it rather alarming that upon thinking deeply, This is simply a doll house. That's right, I said it. I'm now entirely obsessed with buying doll houses. I can't tell you why, there's no hidden missiles, trapdoors, or neon yellow/green antenna. Alarming indeed.