So I got the space marine from series 7 and decided that his equipment could use a little upgrading. First off, I turned his pistol into a high caliber assault rifle:
Second, I decided that any lone badass space marine deserves an equally badass fighter. I give you the Saturn 15 interceptor: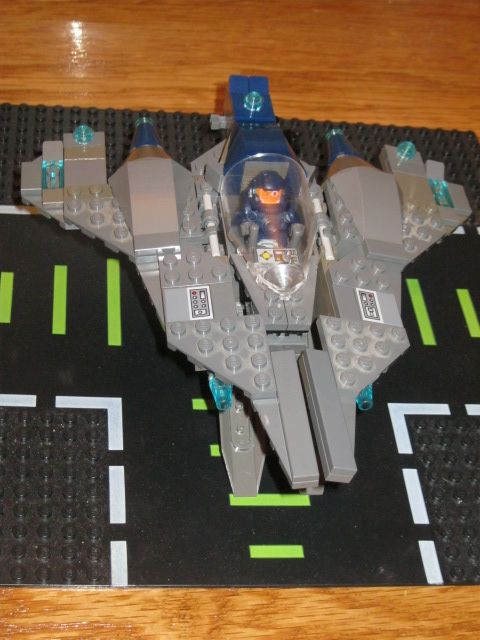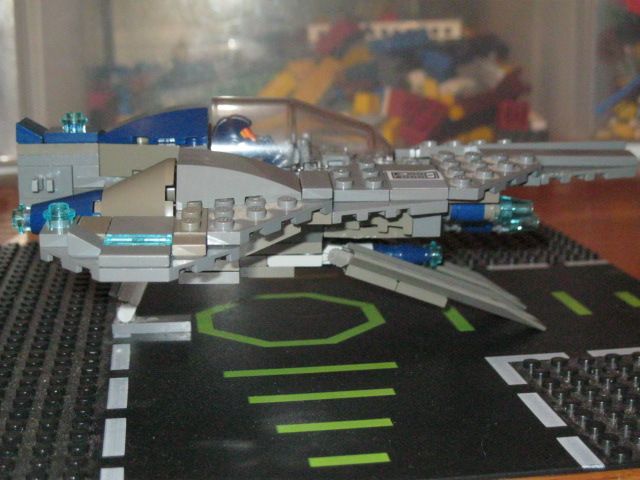 The Saturn 15 was designed with a sleek profile to give it maximum speed and maneuverability. In order to reduce weight, it hasn't been given much in the way of weapons or armor, instead relying on the skills of the pilot. It does have three laser cannons and a lone proton torpedo, which is essentially what Luke Skywalker managed to take out the Deathstar with. The proton torpedo is below the middle gun: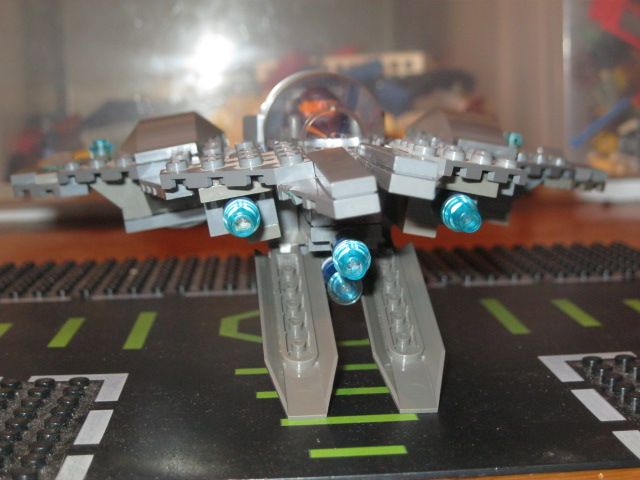 A large pair of twin engines supply this ship more than enough speed to beat other fighters. You can also see the two spots to hold weapons and equipment: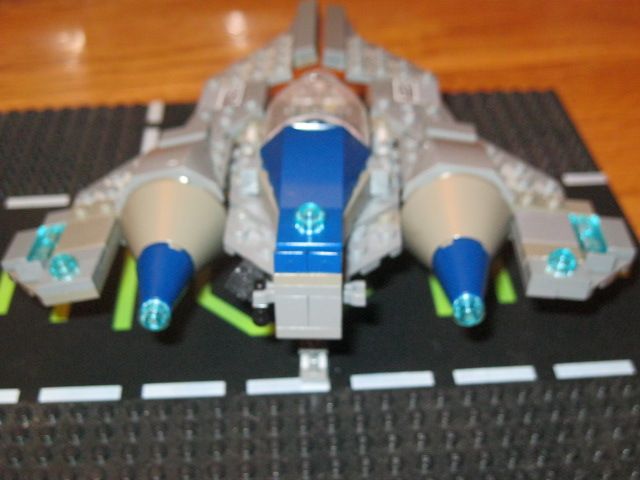 The cockpits fully opens to allow for easy entrance and exit: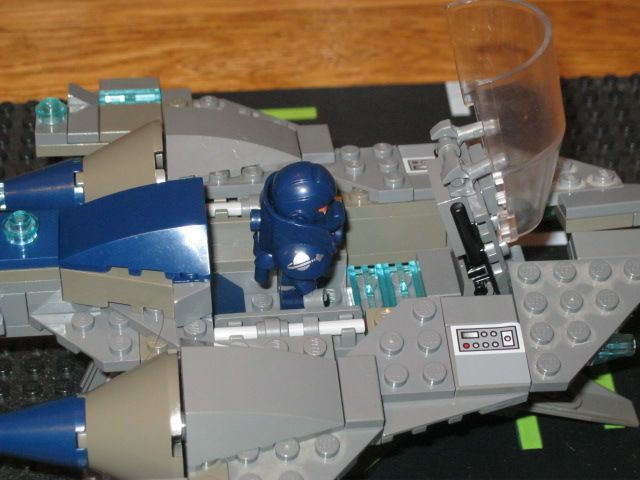 Finally, some music to go along with all of this. The music video fits in pretty well and the spaceman in it looks very similar to the space marine.
http://www.youtube.com/watch?v=hPV-eiYH ... D9EF89E630