NOW ON TO THE ACTION!!
The Akkadian heavy bolters, the sword-maidens and Vas Kallas all stepped forward courageously to hold off the forces of evul.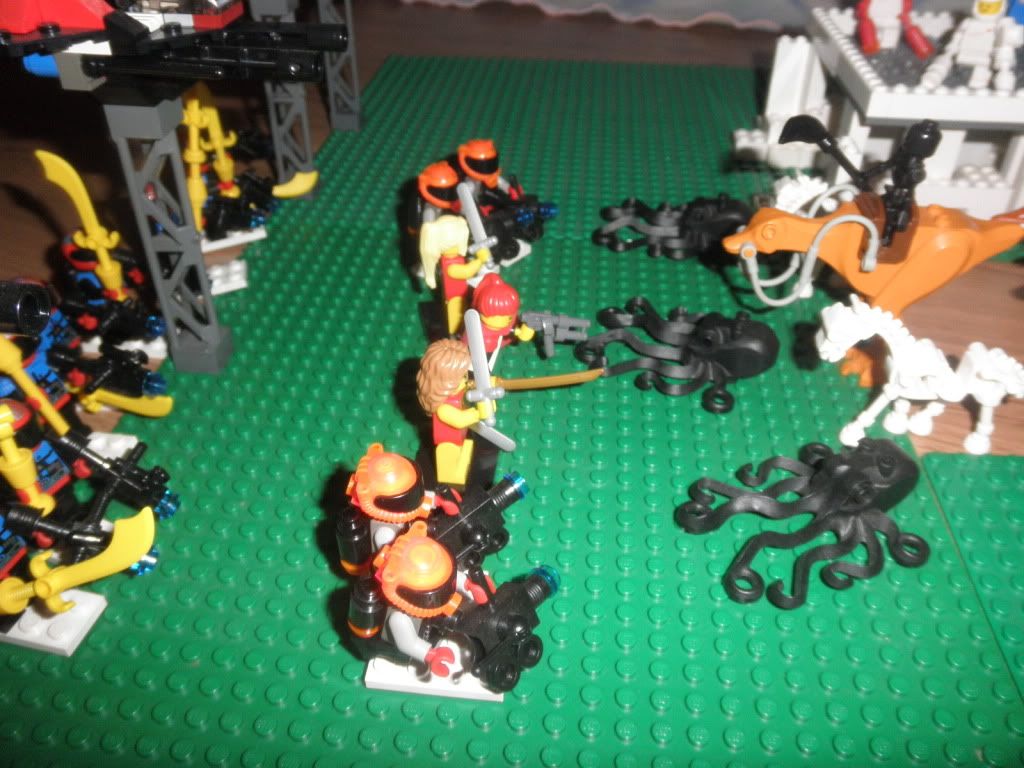 Allowing the main infantry to attack the DSMs on the flank.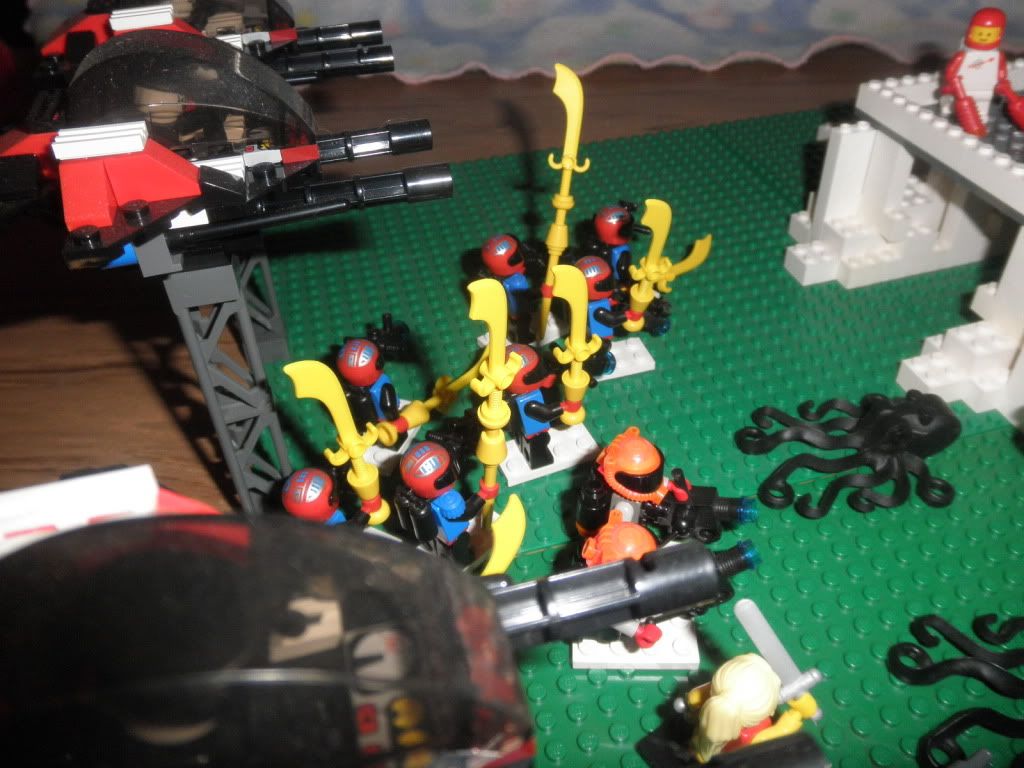 Two of the fighter-planes stayed with the hardcore figs.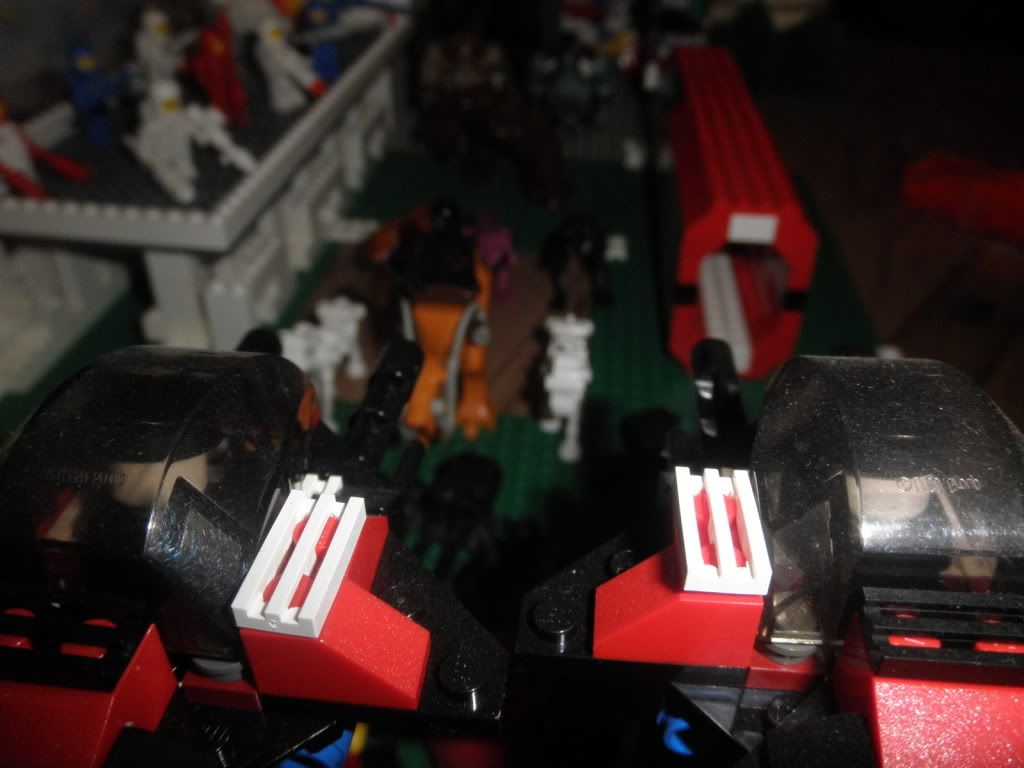 And two went with the regular ones.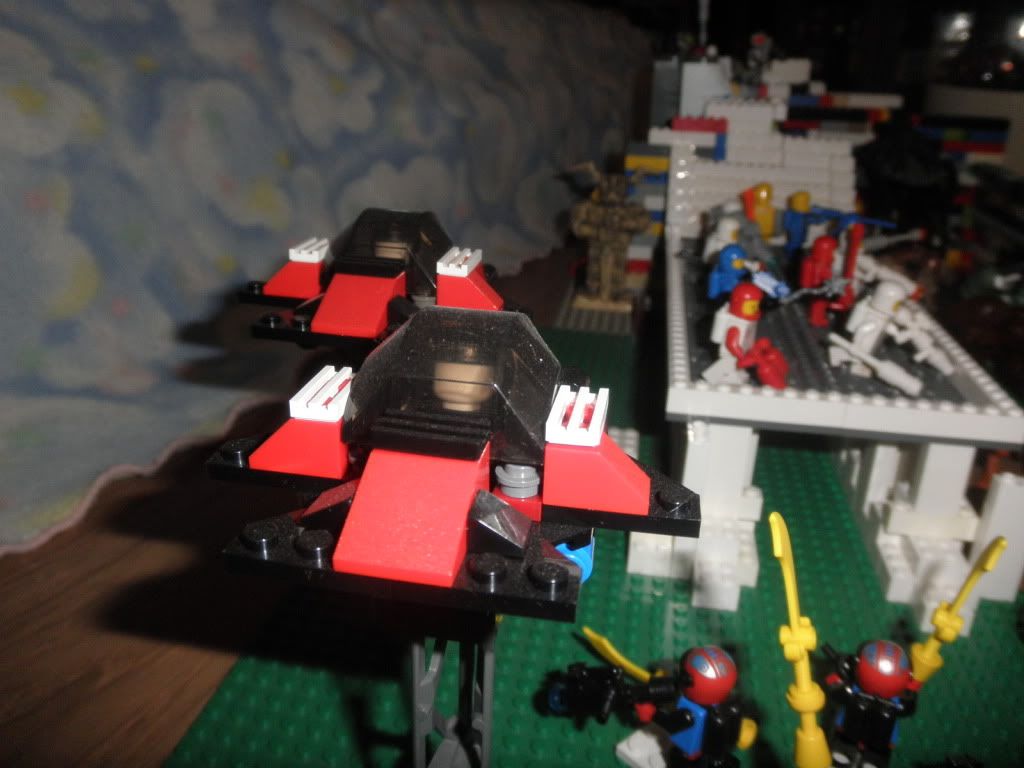 The first round of Akkadian fire took out all three oktopi and one skeletal horse.
The bigger and badder baddies advances, not having any ranged weapons.
The smaller ones engaged the Akkadians. And it was awesome...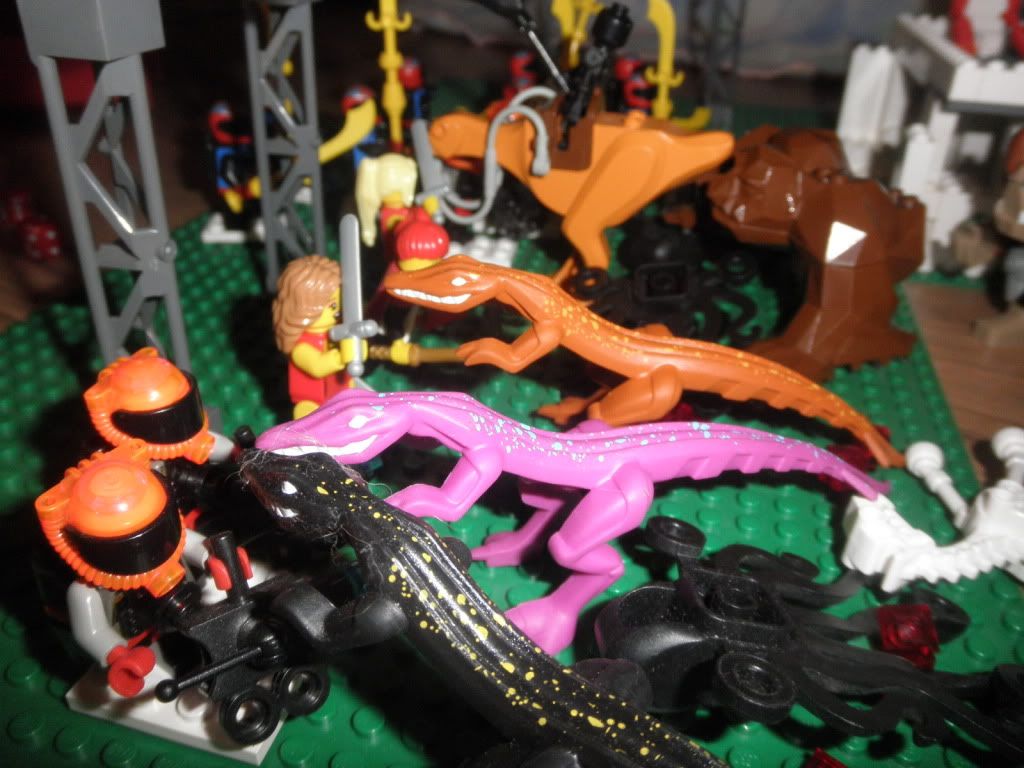 The DSM advanced to more useful positions.
Forming a formidable wall of colorful-ness and skill honed over the eons.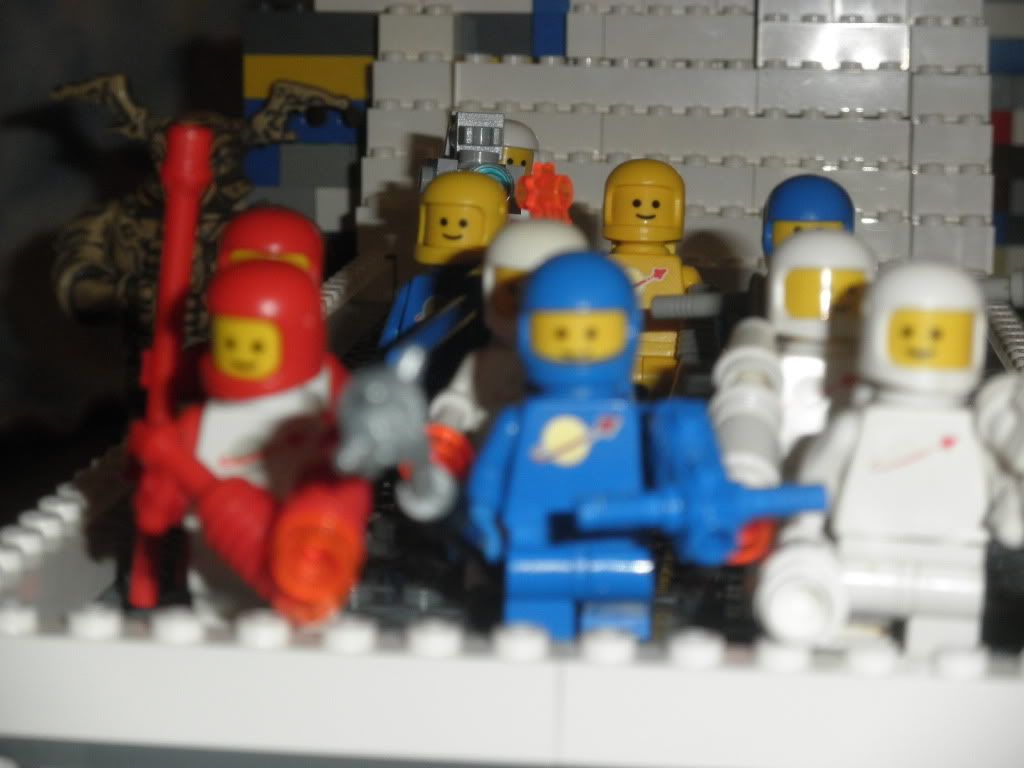 Some Akkadians got killed by monsters.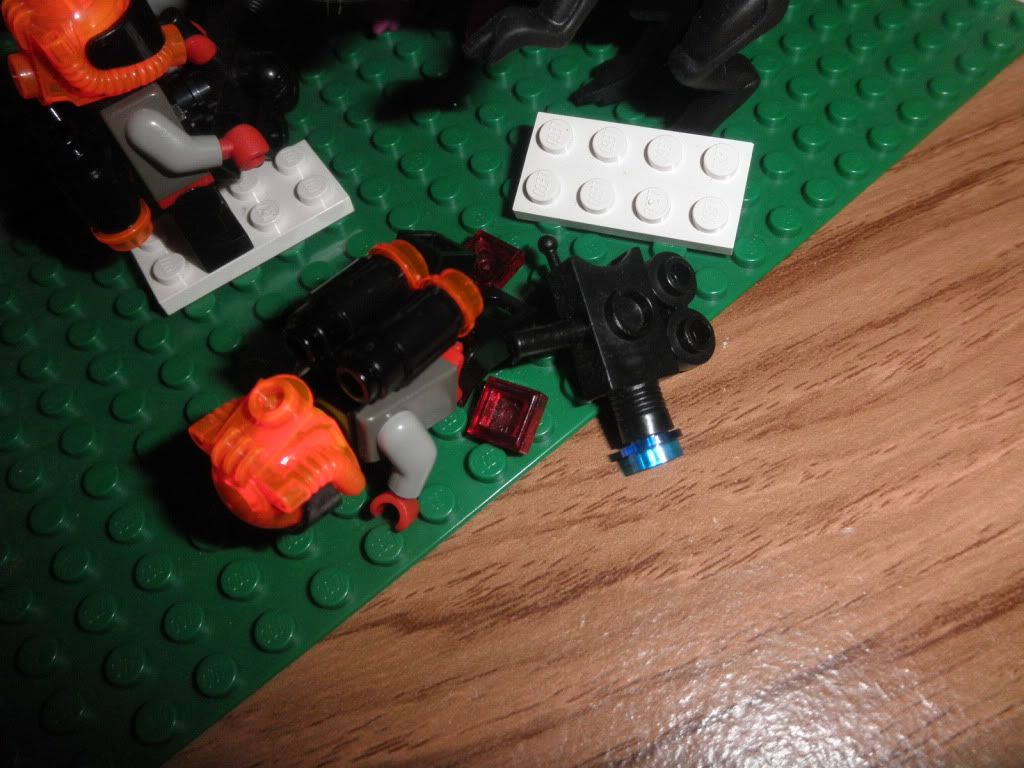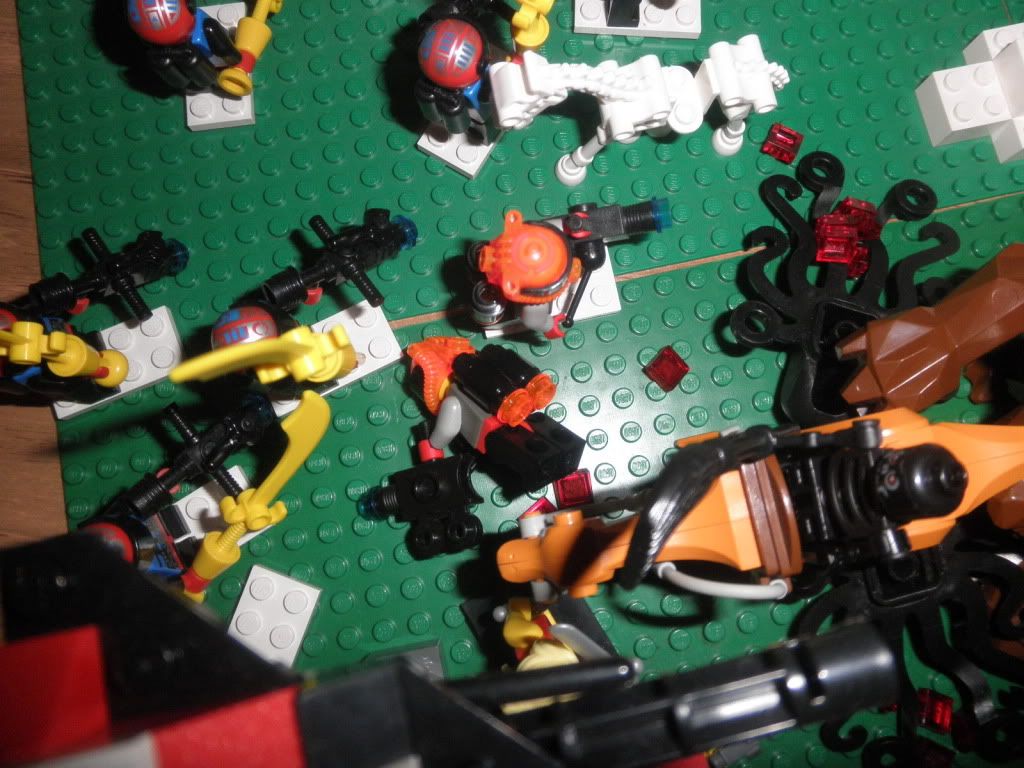 And one more got killed by space-men
and an Overwatch.
turn 2
Fighter-planes surrounded enemies on either side of the field.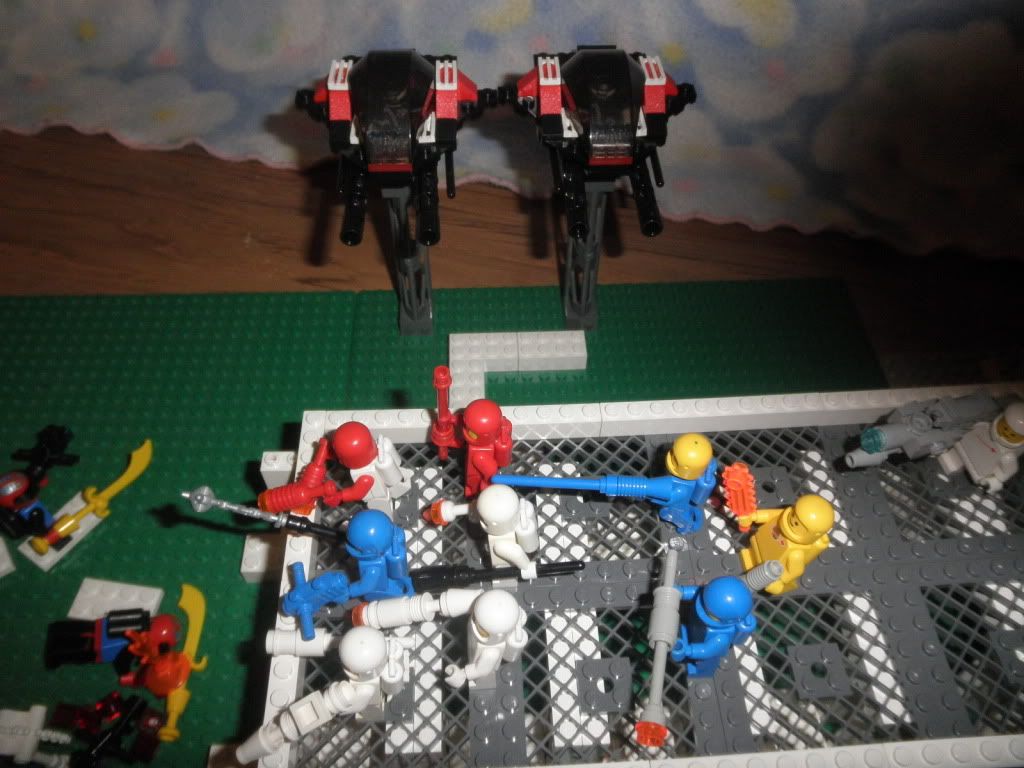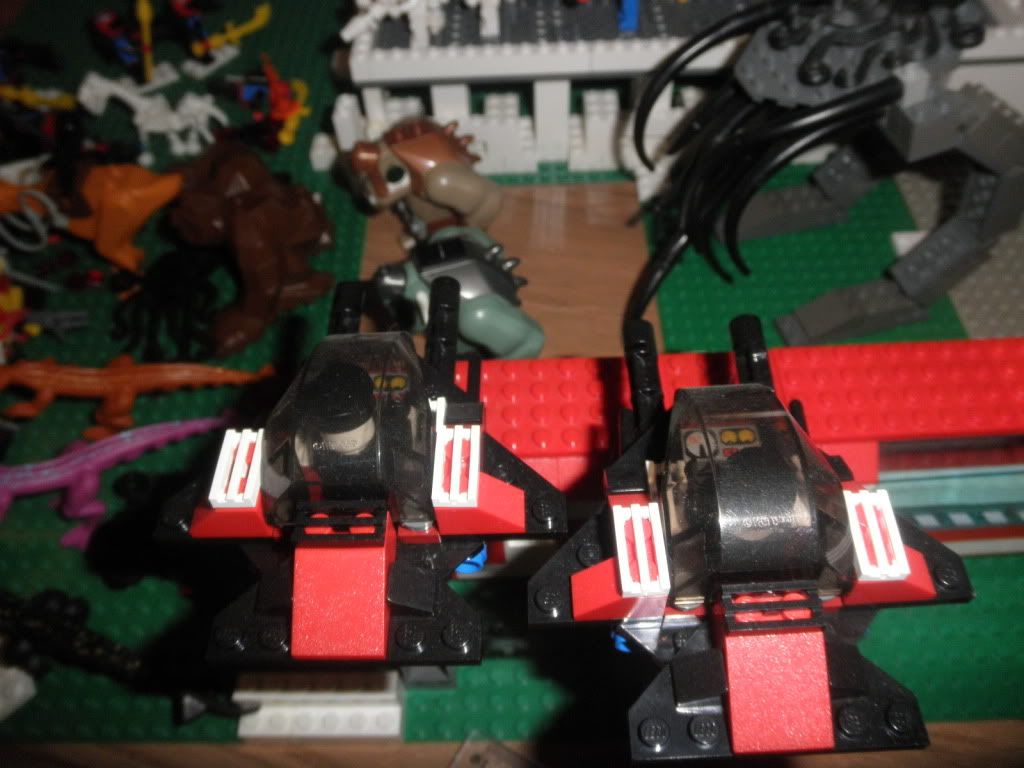 The Akkadian infantry moved up to the base of the fortification and started climbing up.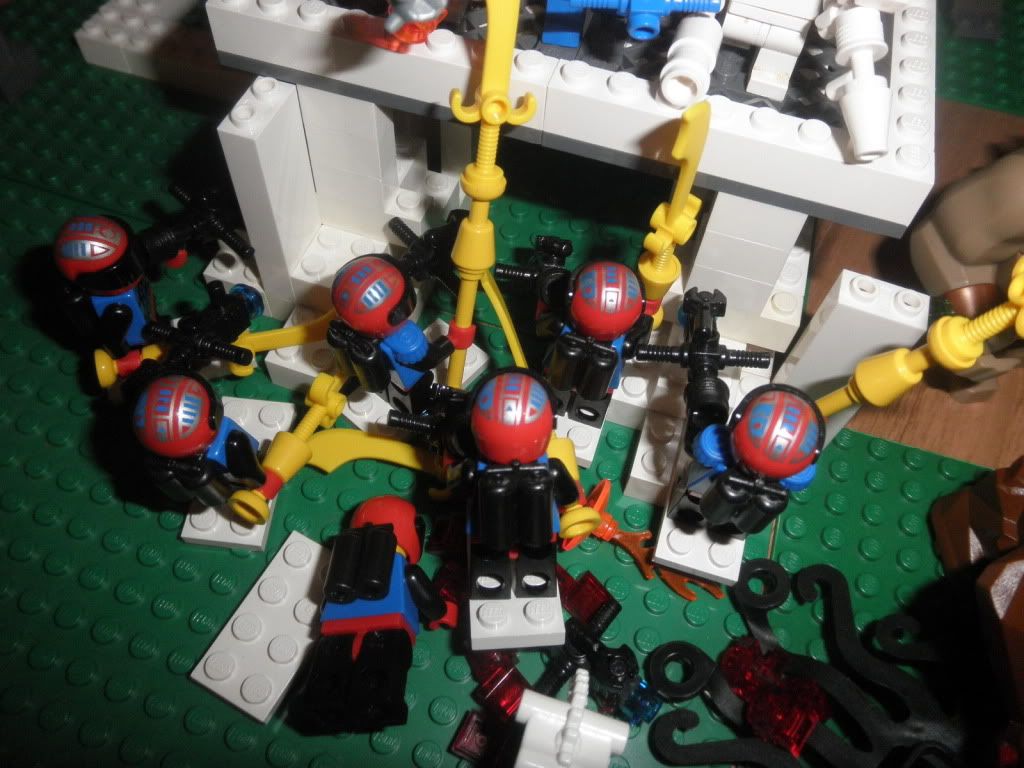 The heavy bolters backed up, leaving the ladies to do the slaughtering.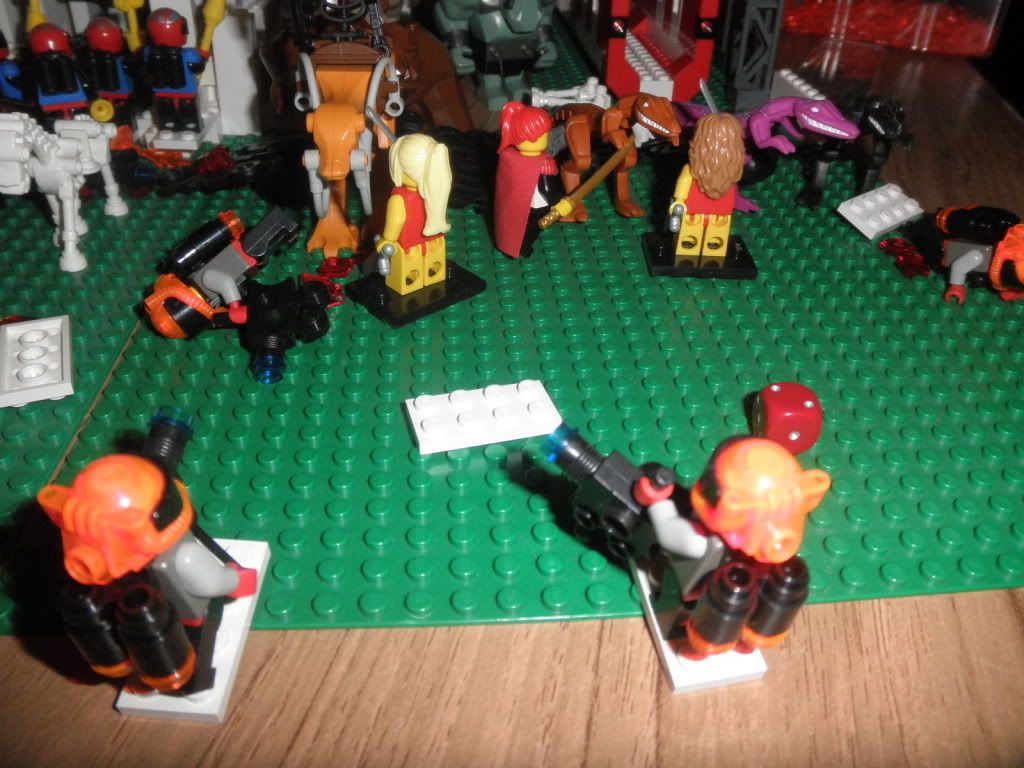 Piltogg was busy charging up. (I pretty much just wanted to make it look like he was doing something back there.)
The front three DSM fell to the golden scimitars forged deep in the core of Akkadia.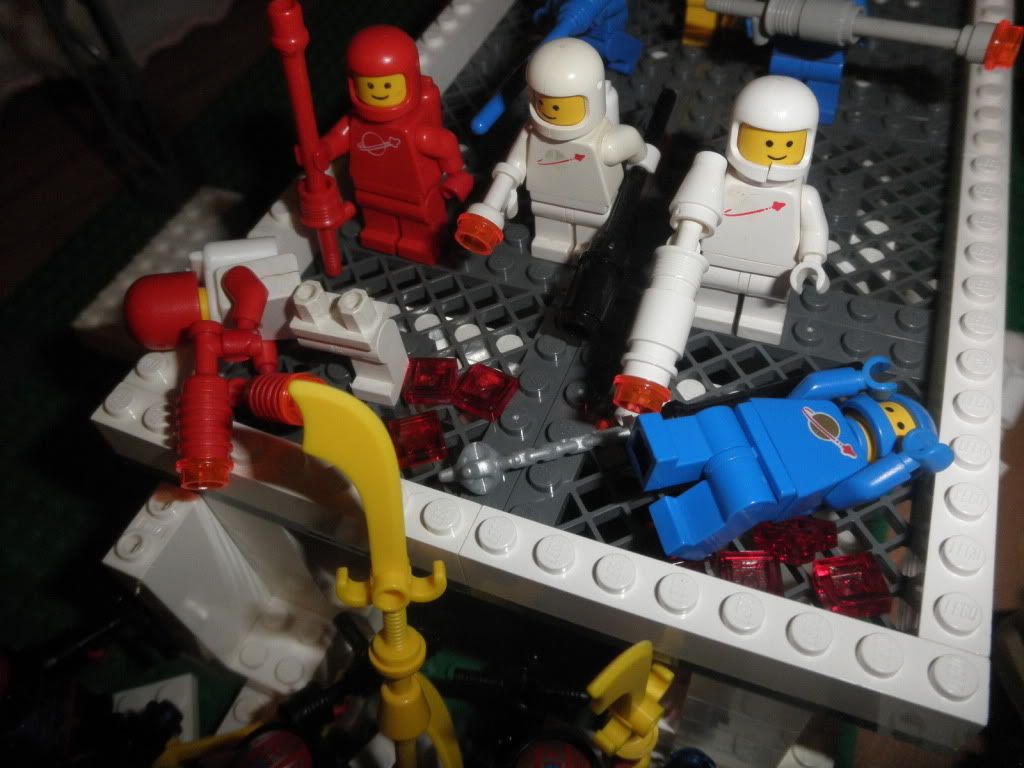 A sword maiden took out a quadu, but not it's skeletal rider.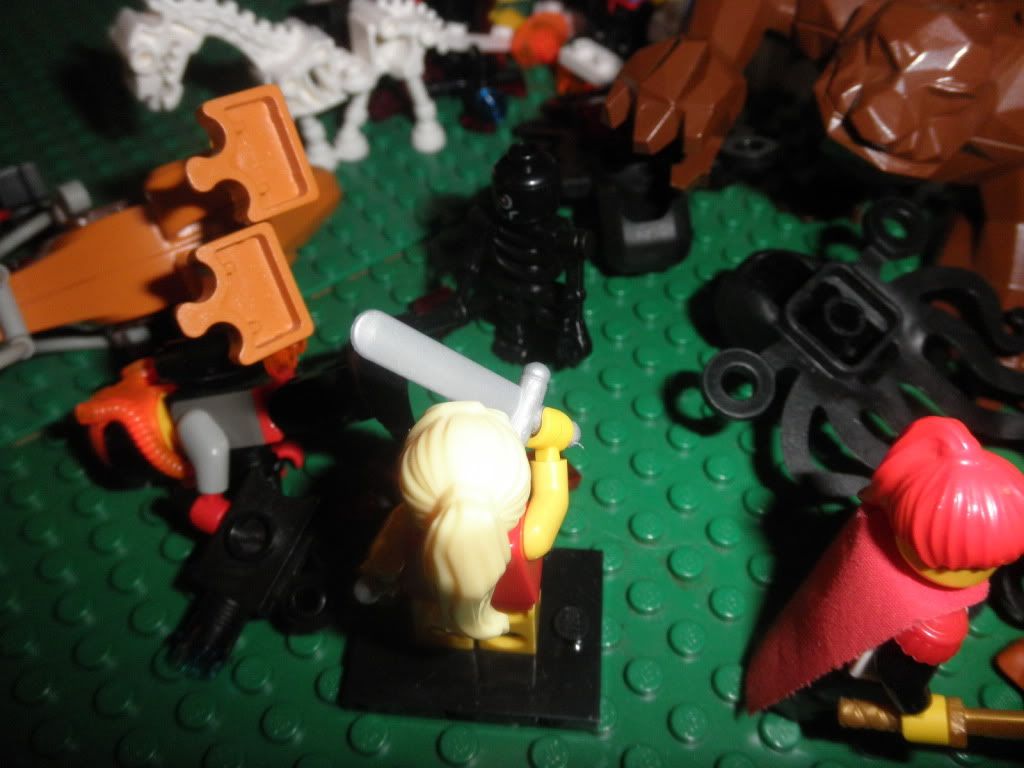 The other swordmaiden and vas Kallas teamed up on a raptor.
Klling it.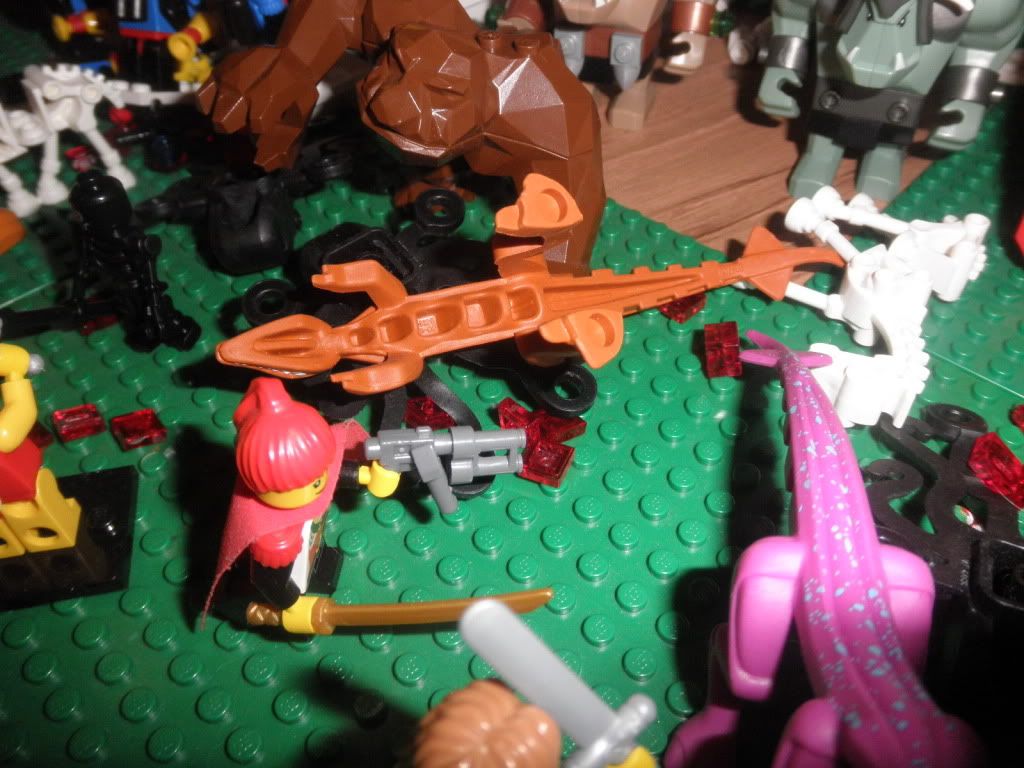 The bolters fired, but missed.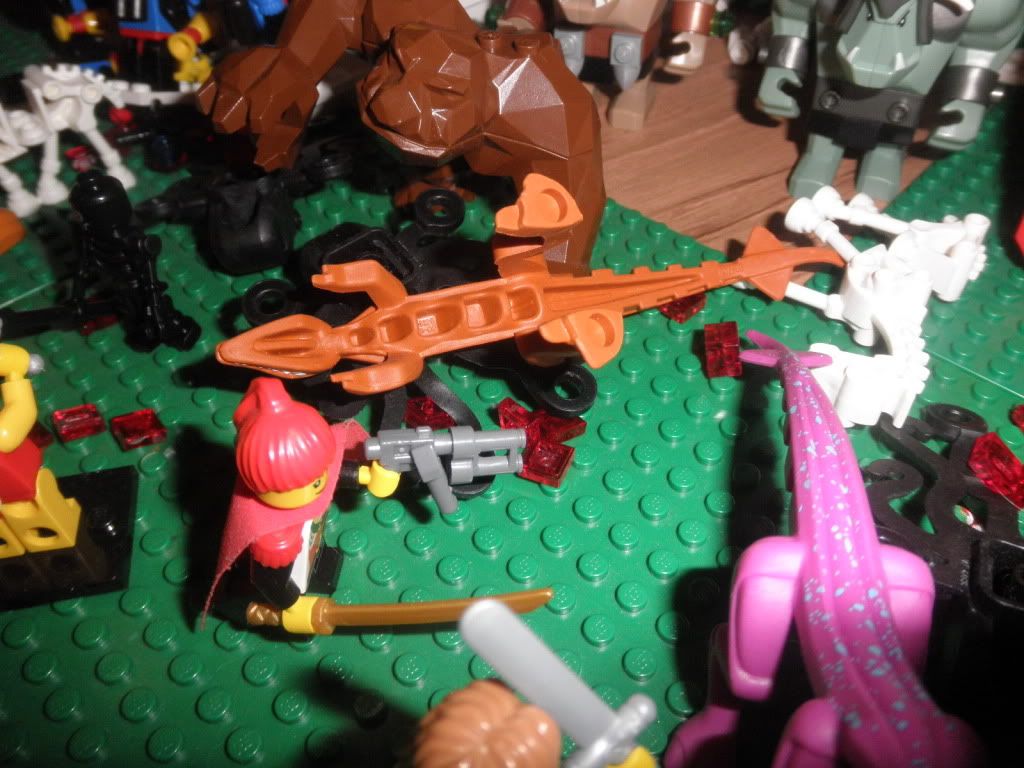 Death from above was shouted. along with some bolts of trans-blue energy, the signature color of death by Akkadians.
Leading to one more DSM dieing.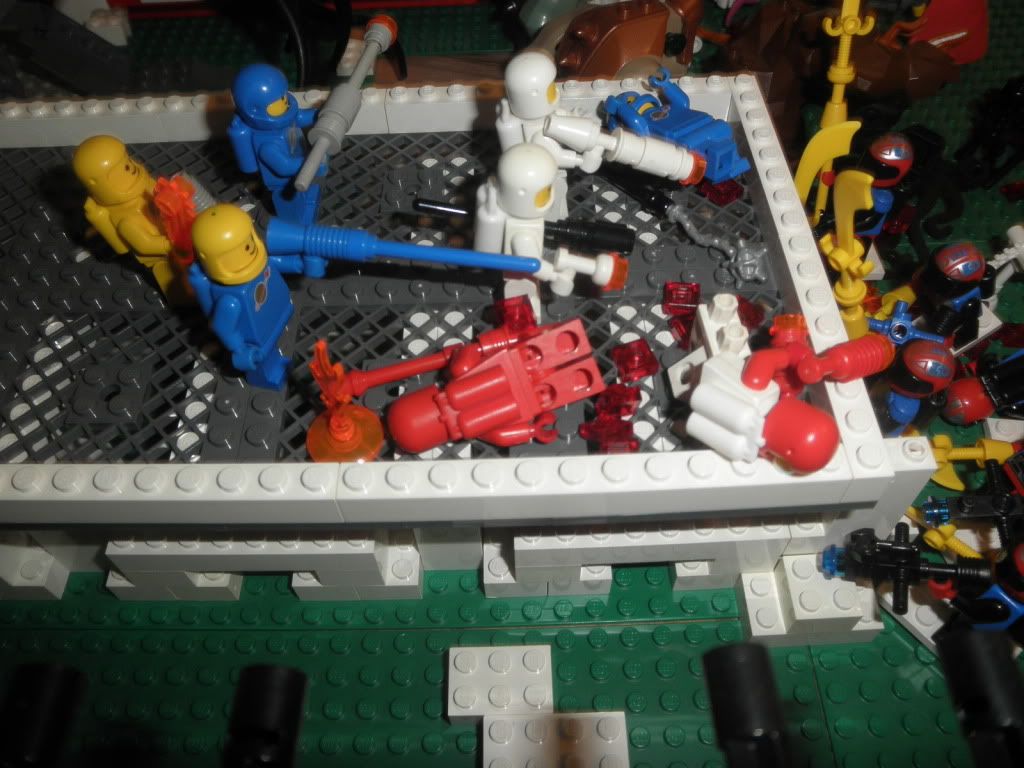 I think three more Akkadians got shot by DSM here.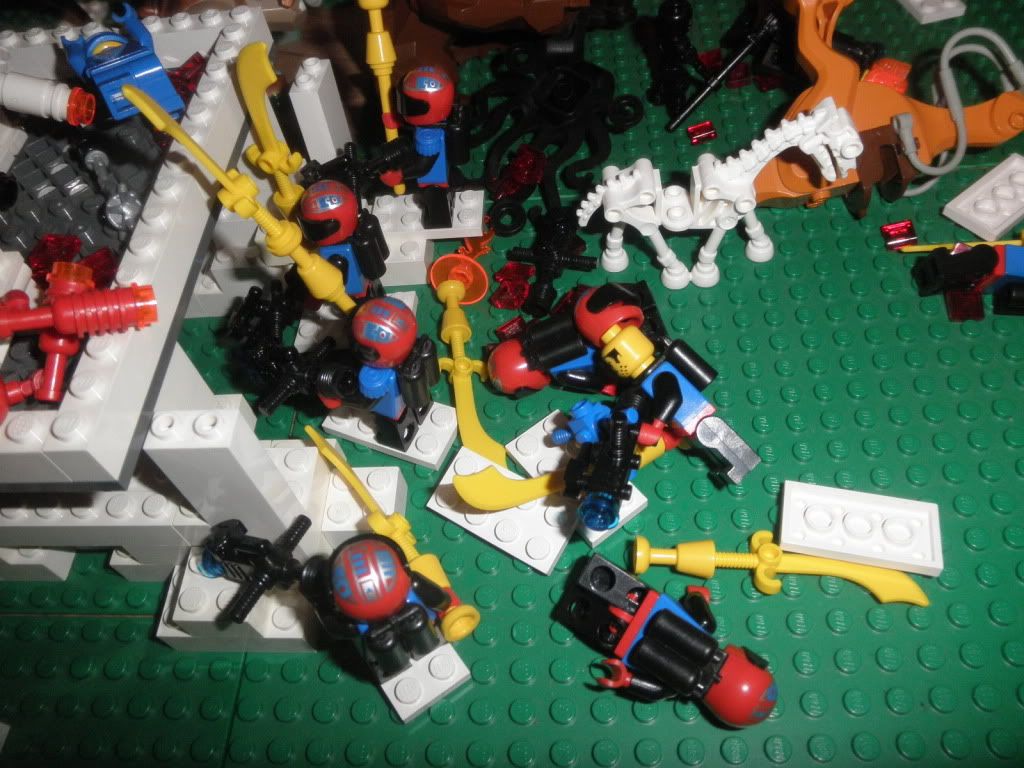 BURP-man takes a octopus corpse, and throws it...
At a fighter plane. Not destroying it, but effectively blinding it with a combination of ink and tentacles.
Two raptors team up on a sword maiden.
tearing her in half, and making themselves a tasty snack.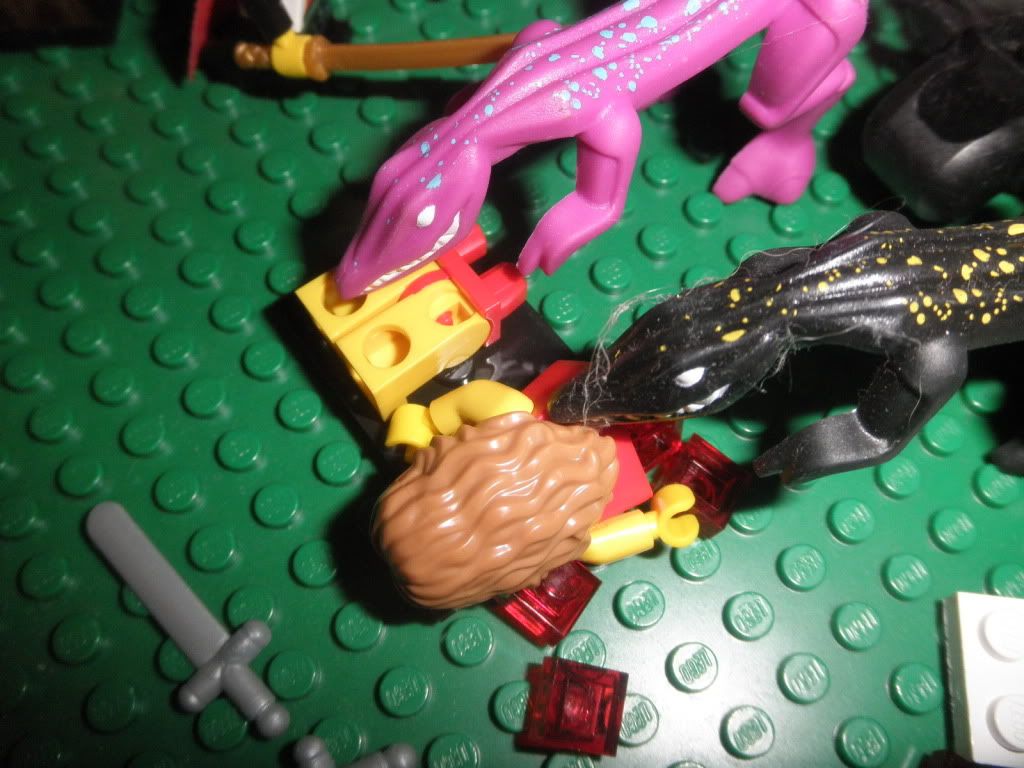 The skeleton wipes the other sword-maiden from existence.
more shit moves...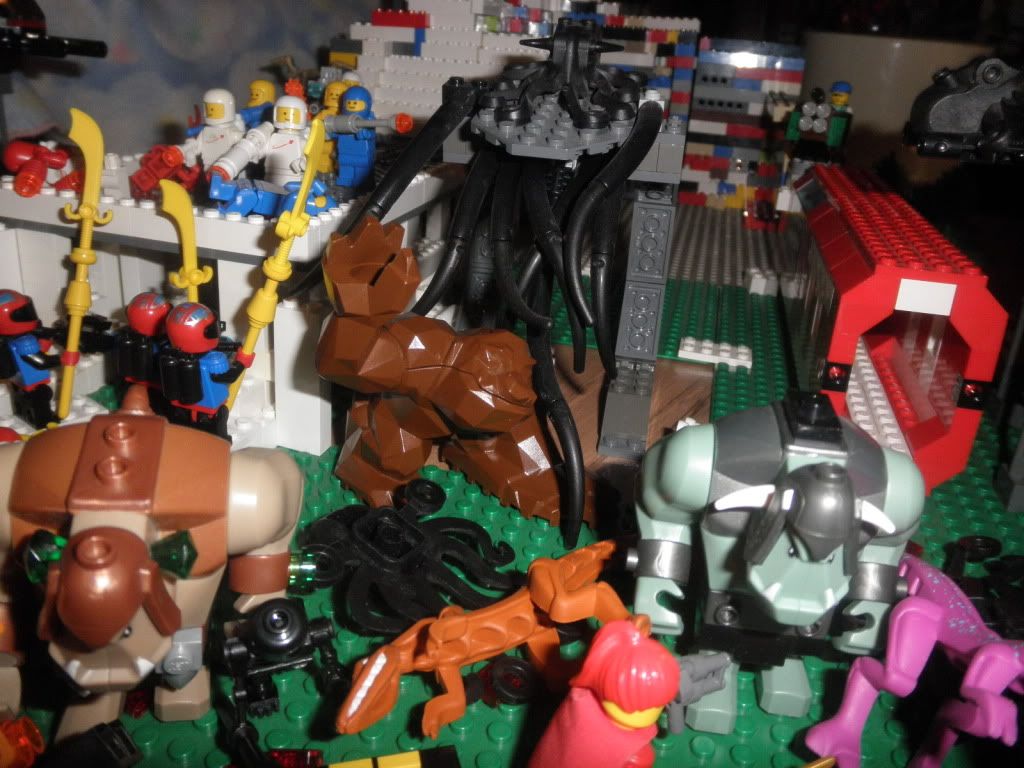 the remaining Akkadians gain the top of the fortification.
Vas Kallas hops on top of a troll and uses a heroic feat to stab through it's thick skull.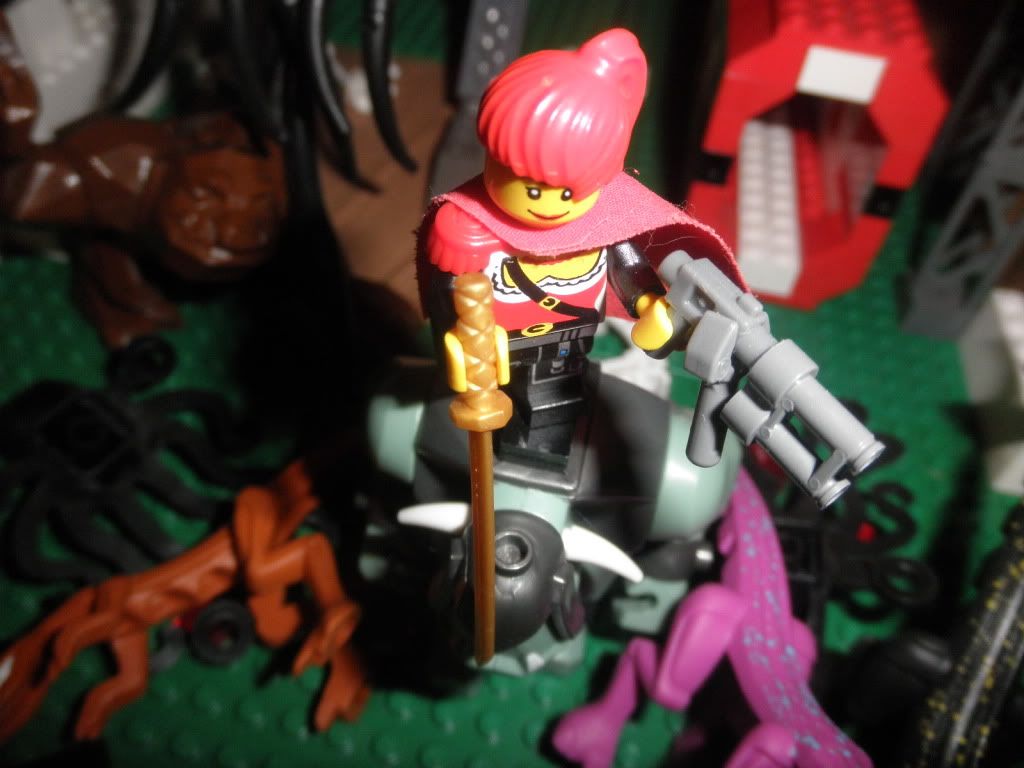 Becoming: Vas Kallas, Troll Slayer.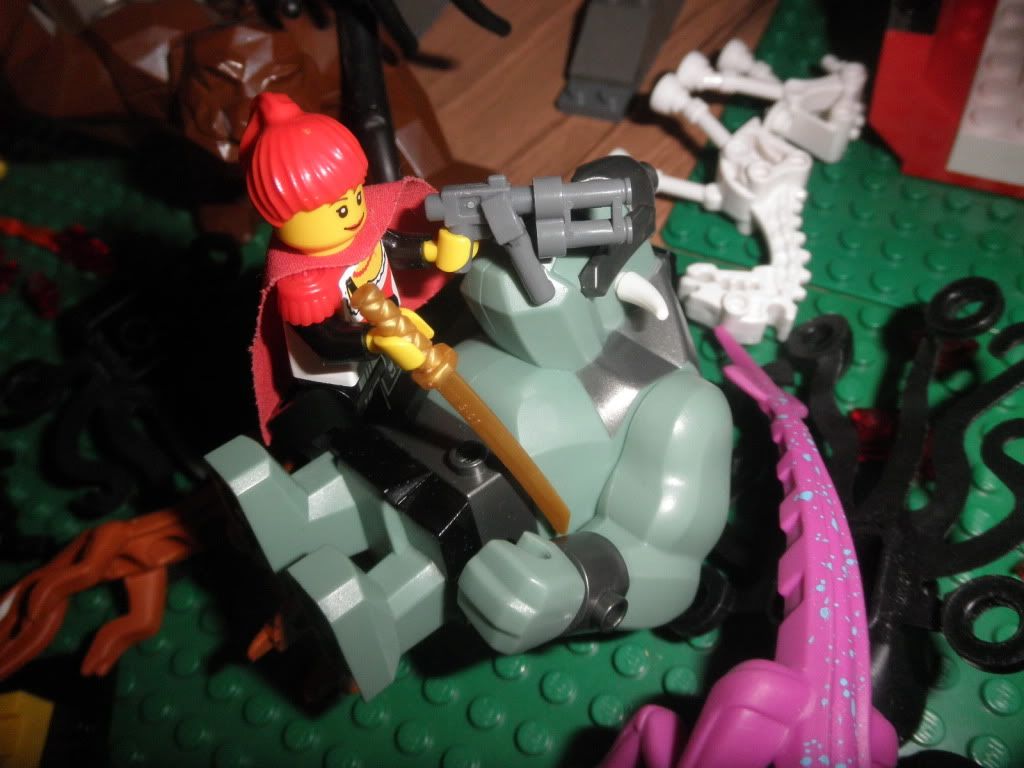 The heavy bolters fire on the other troll, but it uses it's reaction to dodge the shots.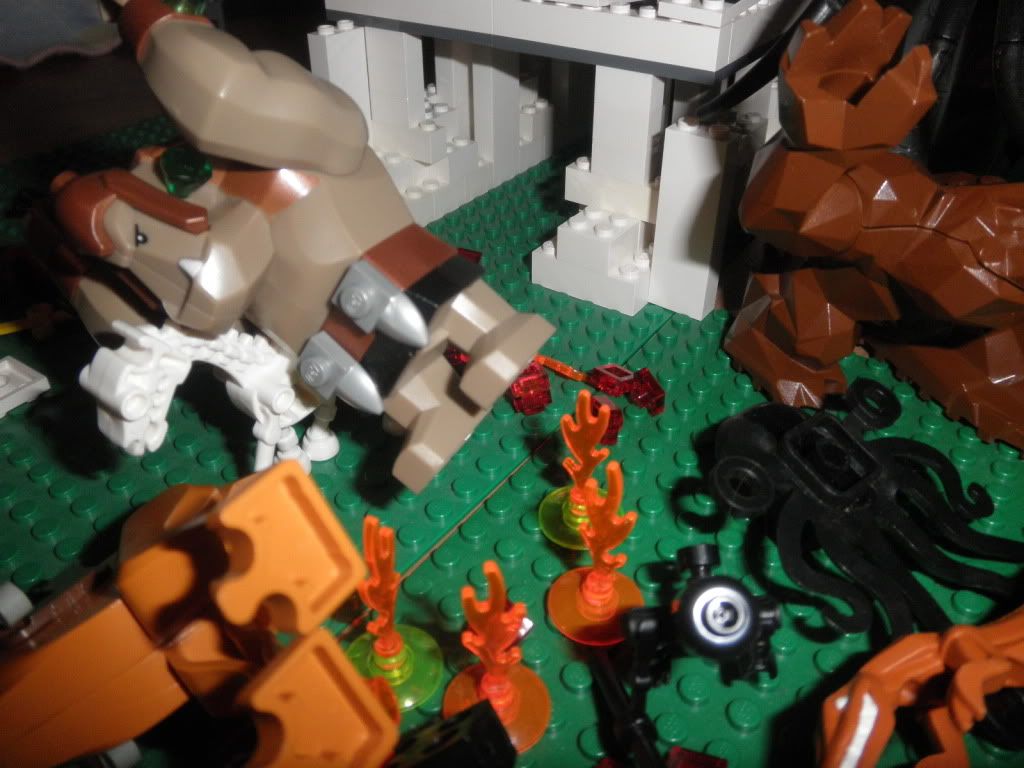 It is very very pissed off looking now.
Akkadians kill more DSMs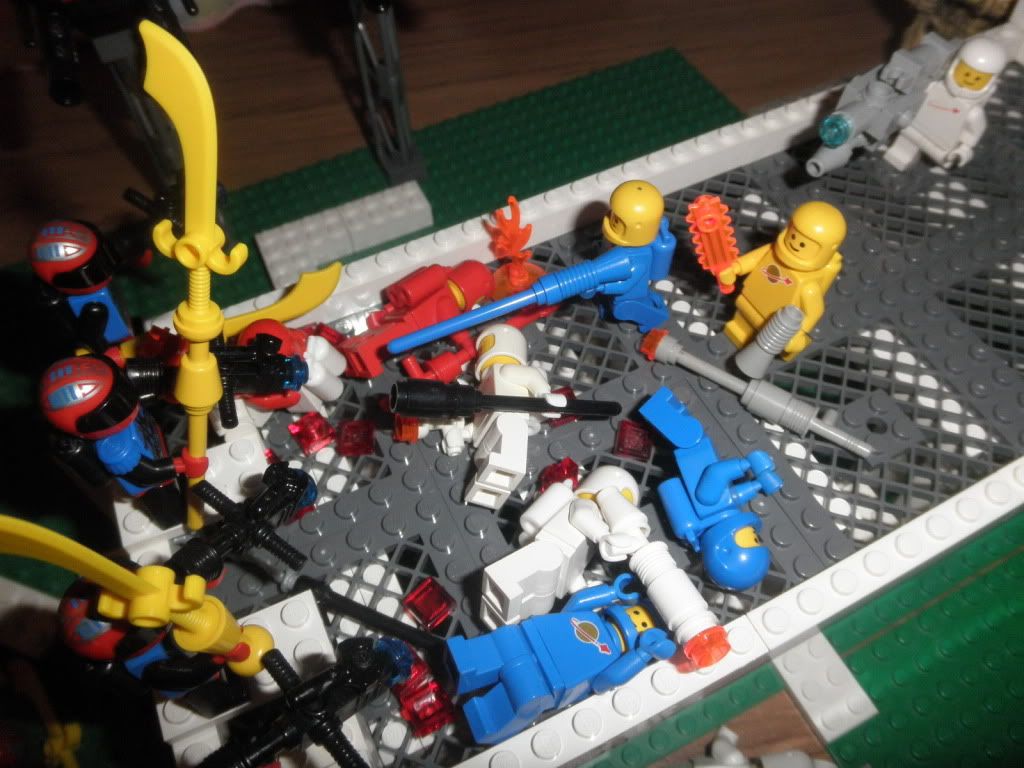 The blinded pilot flies off in a random direction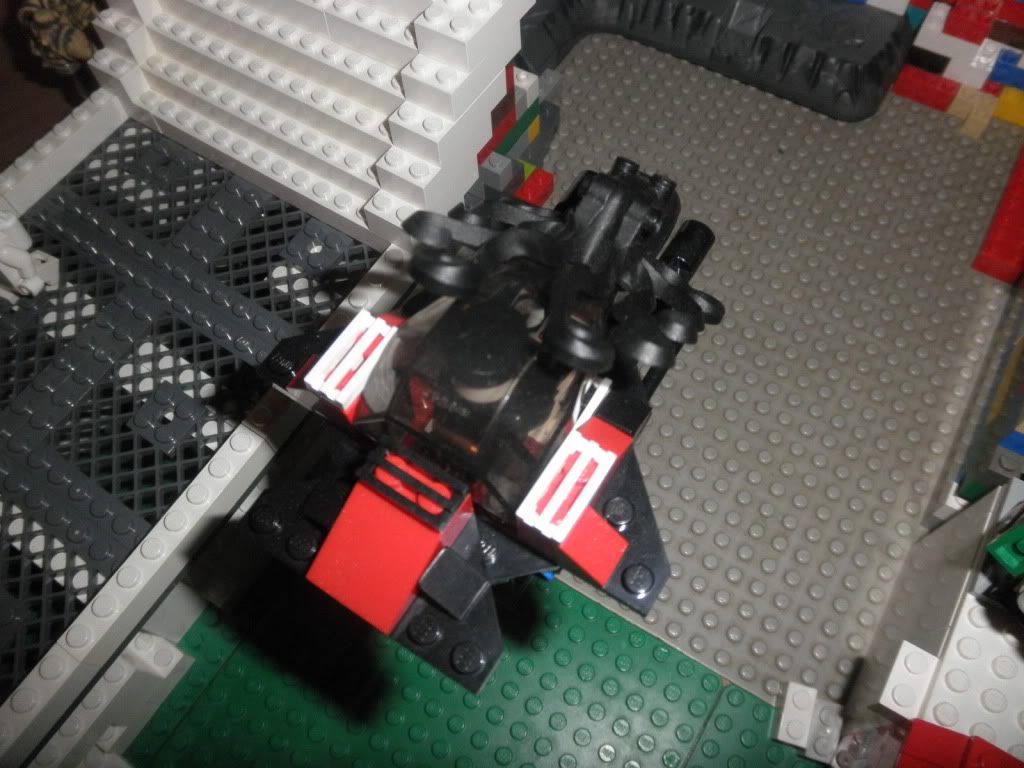 The other fires on OKKA-WAKKA-THULU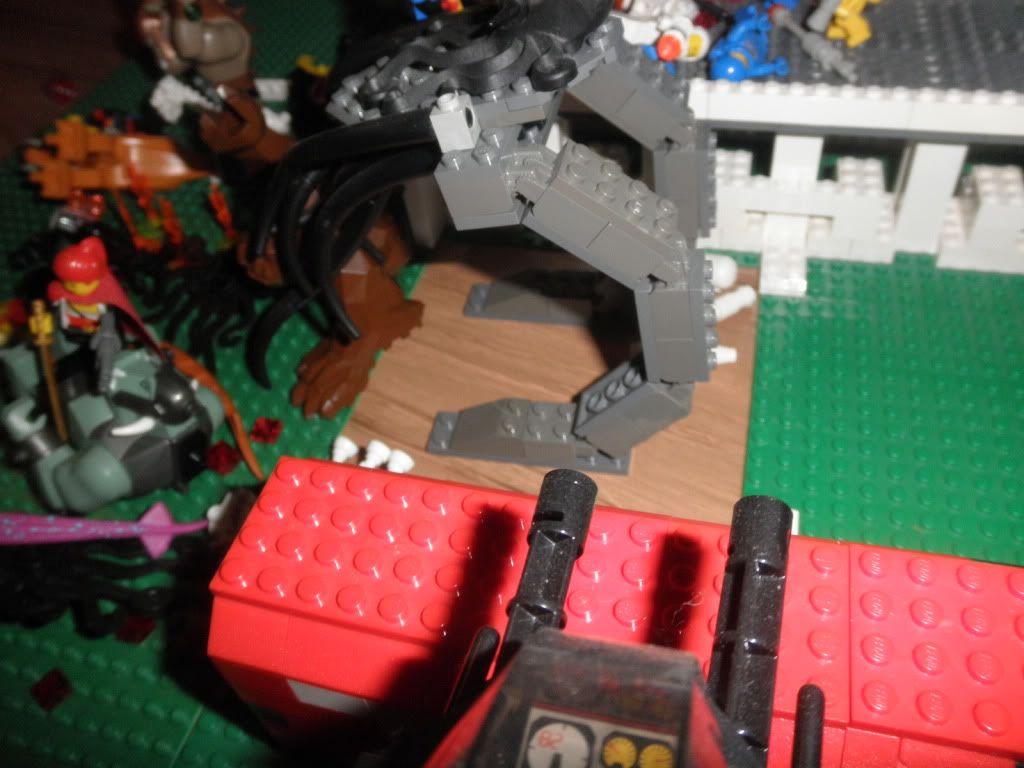 Definitely getting it's attention...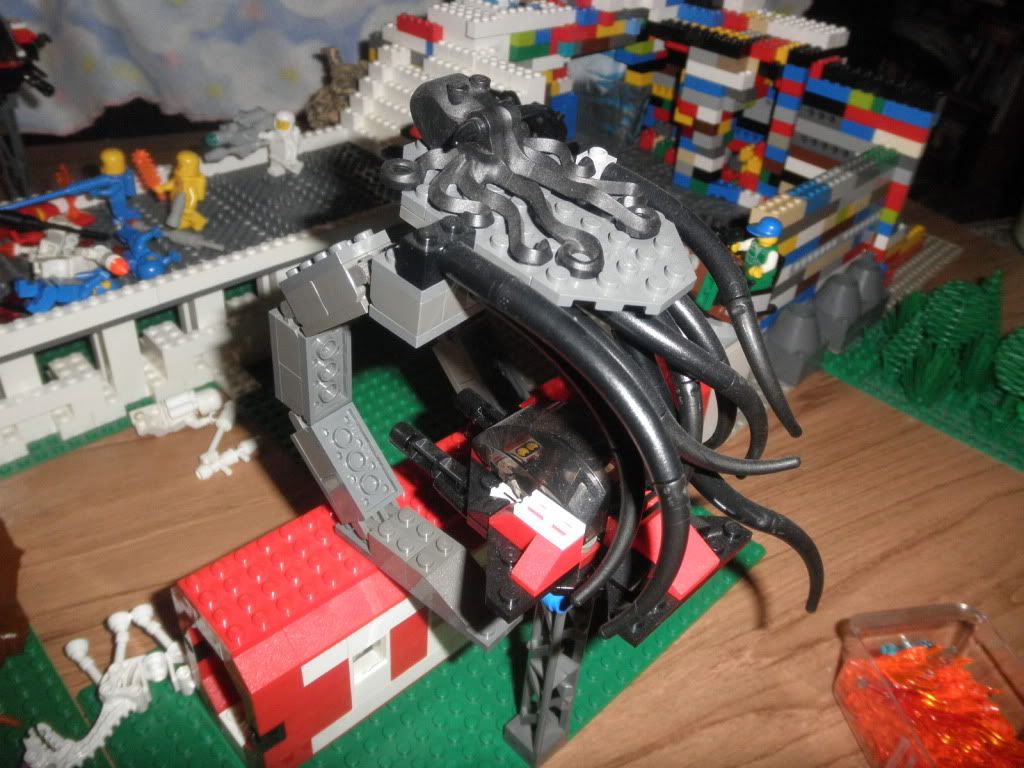 BURP man makes a new friend.
And throws her across the field, killing her.
Making BURP man feel like a total badass
TTTTTTTTTTRRRRRRRRROOOOOOOOLLLLL CCCCCHHHHHAAAARRRGGGEEE!!!!!!!!!
Kills a bolter.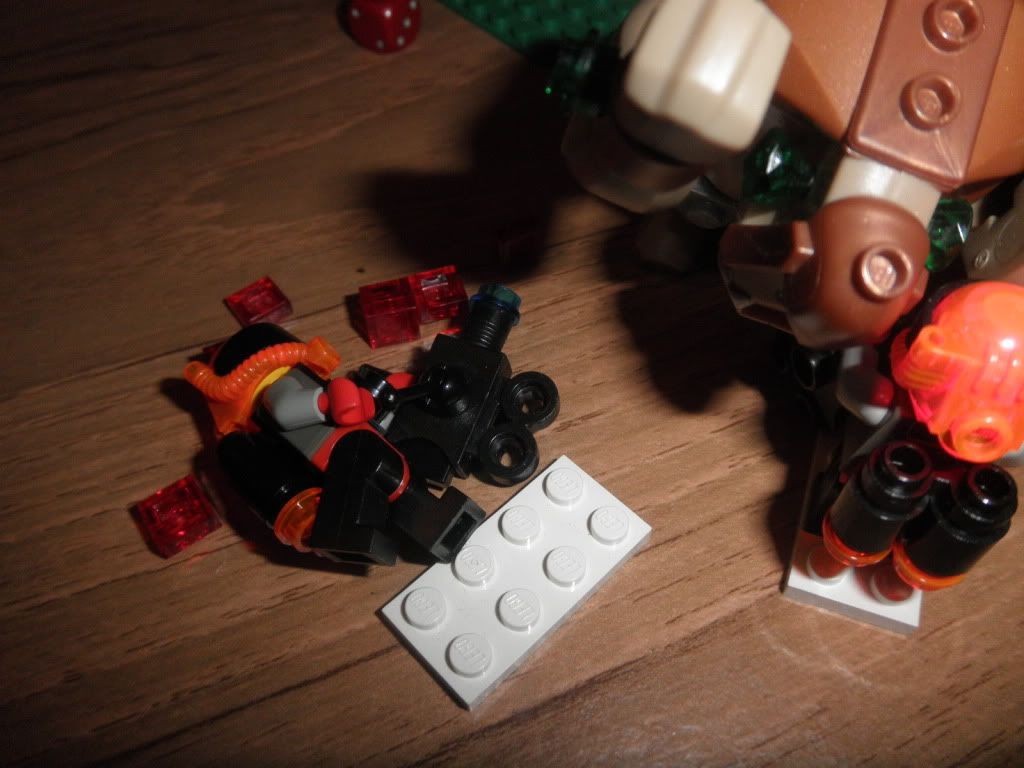 And the report is ceased for a short lunch incurred intermission.