The unlucky Irongut
- Elmagnifico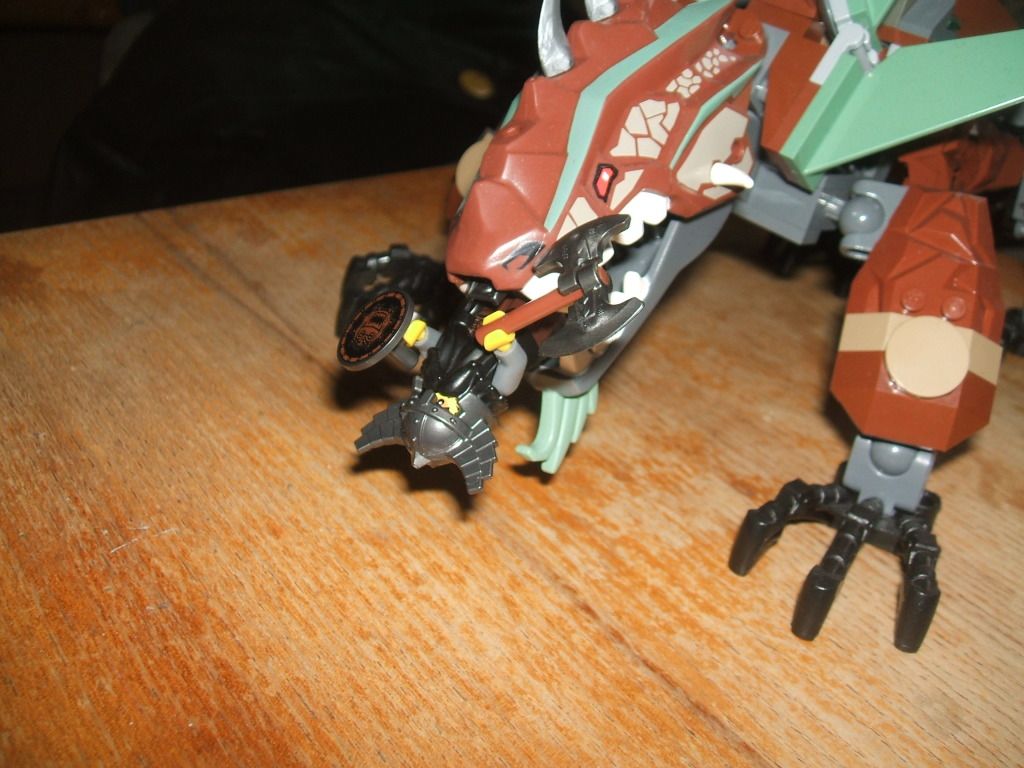 'FER MODRU!', yells the warrior and starts desperately bashing the rock wyrm's nose.
The wyrm is not amused, and snaps the warrior in two.
ELMAGNIFICO: ELIMINATED
Xalen
- Bragallot
Xalen dashes forward and tries to drain dwarven lifeforce, yet it fumbles.
He lays down some explosive runes in front of the wyrm, though.
Bjarn
- tymon555
Apologies tymon, I've forgot to take a picture. In short, Bjarn tried to throw his hammer but failed, so he joined up with Xalen. You can see his current position at the Overwatch. Sorry once again.
Modru the mad
- heavyfishcannon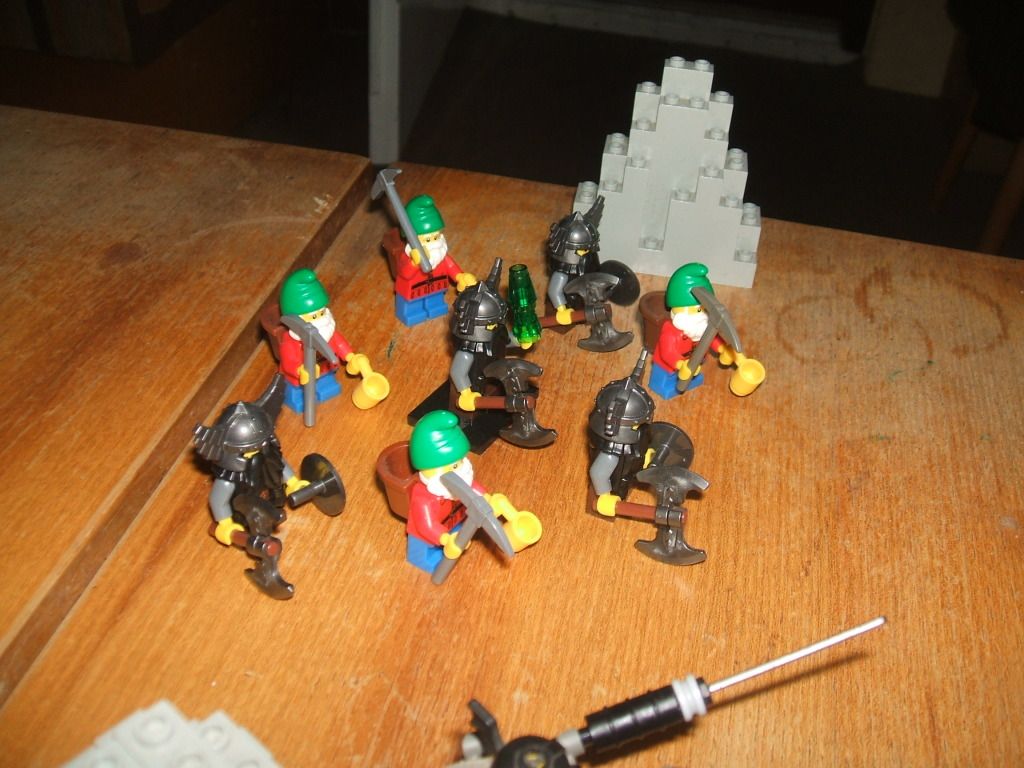 Modru inspires the miners so that their burrowing would not cost as an action.
The miners than pop up at the wyrms' paw and began to pick it apart, without any success.
Following them up, Modru and his warriors charge at the wyrm's head, and score a hit (-1 hp)! Lava-like blood starts seeping out of the wounds.
NOTE: Lava Blood deals 1d6 damage to the rock wyrm and nearby units at the start of each turn.
Rock Wyrm
- Silent-sigfig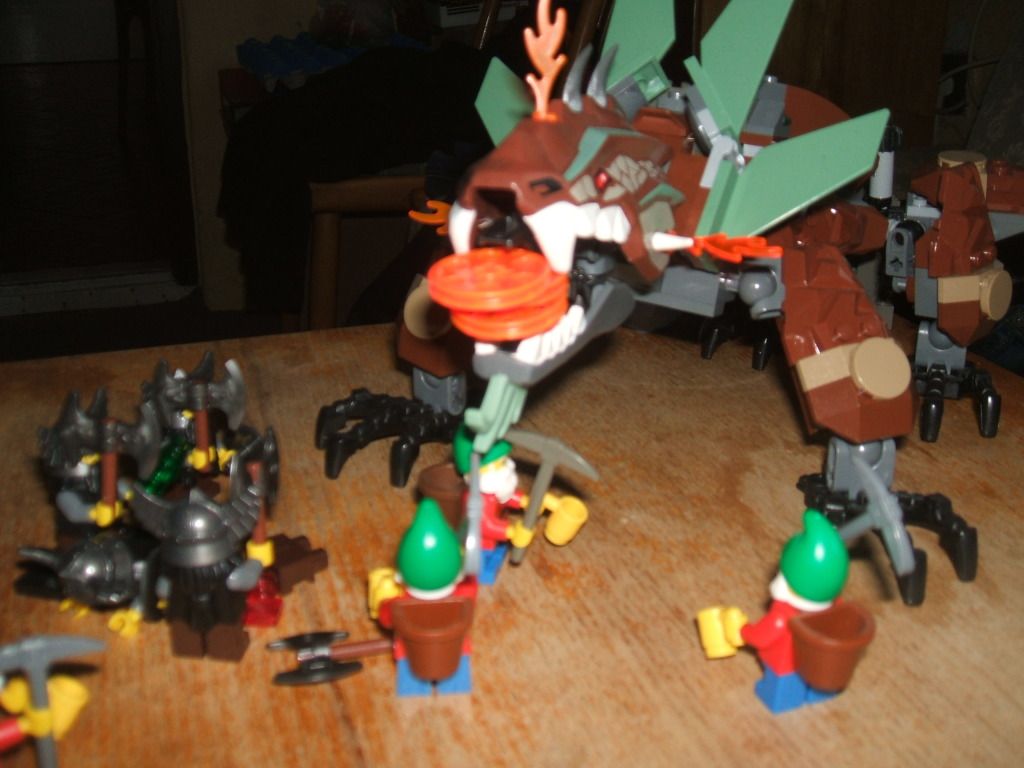 The rock wyrm draws a deep breath; this is the opportunity Xalen was waiting for, with a twitch he orders the runes to fly into the beast's maw.
However, the petrifying breath of the rock wyrm somewhat solidifies them, turning the otherwise harmless breath attack into a giant molten ball of death, which is aimed at Blaze.
The damage is horrendous, but one of the crimson guards decide to save Ironbreaker, and eats up the pain.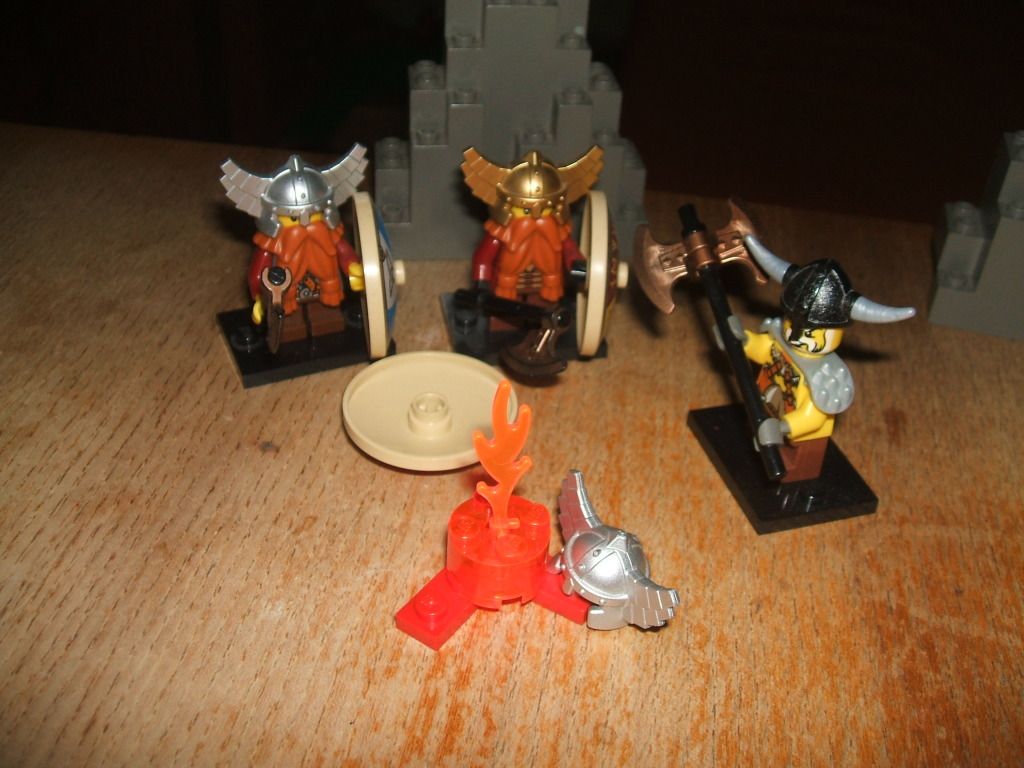 He is reduced to a pool of slag. Blaze and his dwarves gain 1 grudge point to spend on later.
Blaze Ironbreaker and his dwarves
- lawmaster
Blaze and the enraged crimson guard dwarves stormed the rock wyrm, and cracked its left paw open, causing more lava blood to erupt (-1 hp). Blaze actually overdid his axe swinging and killed one of Modru's miners. Ouch. Modru and his dwarves gain 1 grudge point to spend.
Cpt. Illustrious
- mgb519
The captain unleashes his perfectly white smile, in order to blind everyone with his flawless dental hygiene.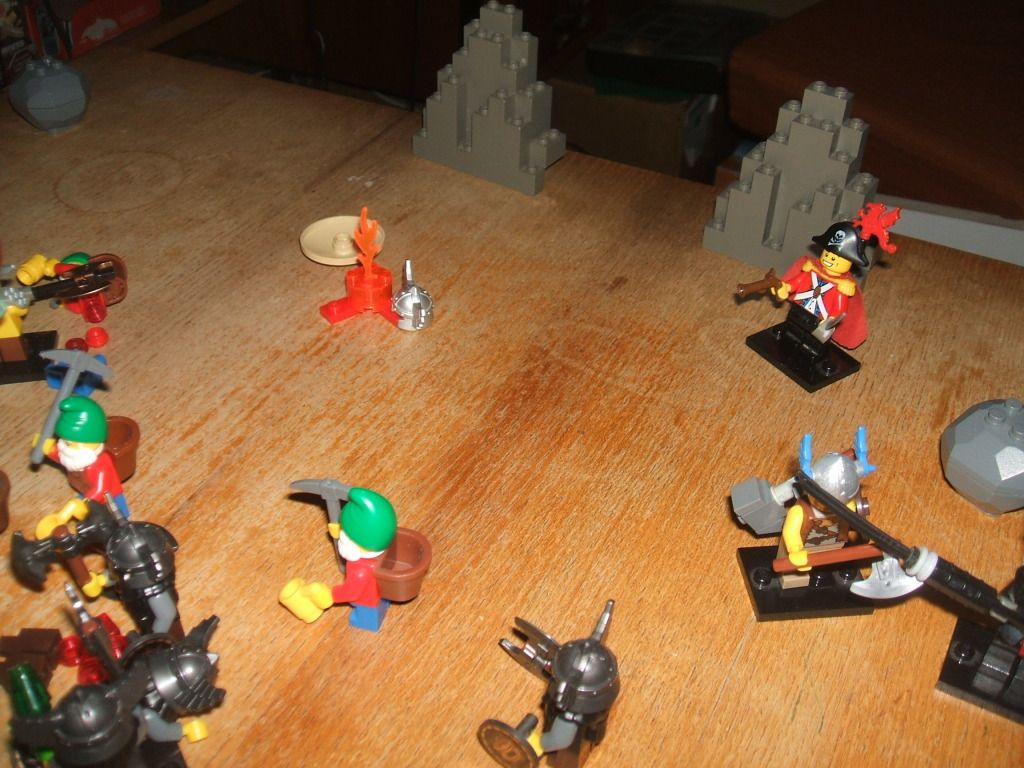 Much to his disappointment, none was facing him.
'So much for peaceful methods' contemplates the captain, then he draws his flintlocke and shoots a miner. Another grudge point for Modru's men to spend.
Overwatch and kills:
Elmagnifico: 0
Bragallot: 0
tymon555: 0
heavyfishcannon: 0 (2 grudge points)
Silent-sigfig: 2
lawmaster: 1 (1 grudge point)
mgb519: 1
Send orders for turn 2!