Arkbrik:
Time to put the Pwnies to the test... against the most powerful army in the universe.
KittyWithLEGO:
Vergilius Raskolnikovs army, who by no means are the most powerful, but they where in the right place at the right time so they had to do.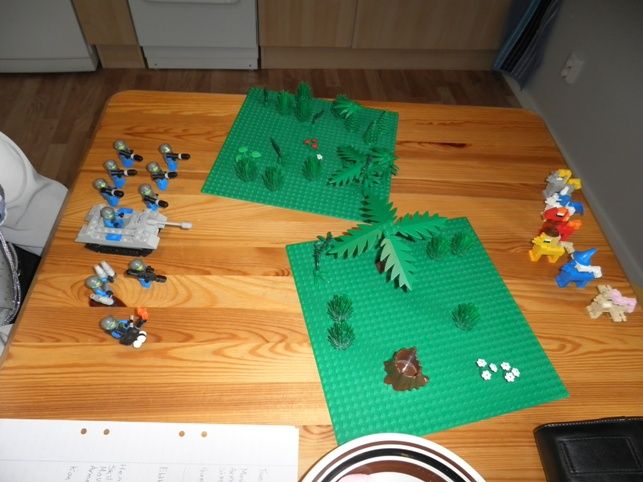 Arkbrik:
This is where they clash, on a world covered in mysterious quadratic forests.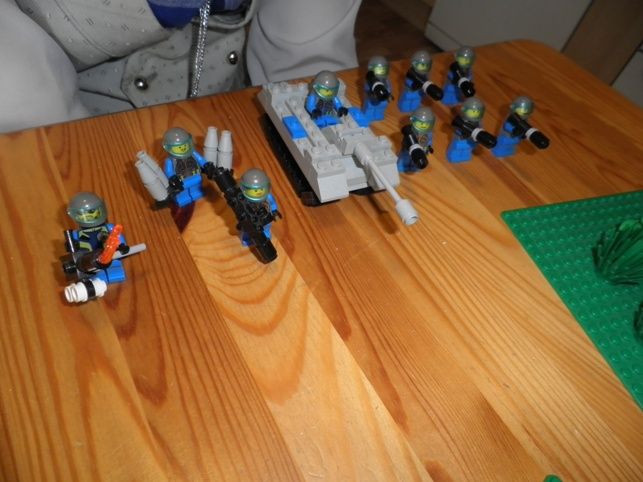 KittyWithLEGO:
A small portion of Raskolnikovs army has shown up, because they had nothing better to do.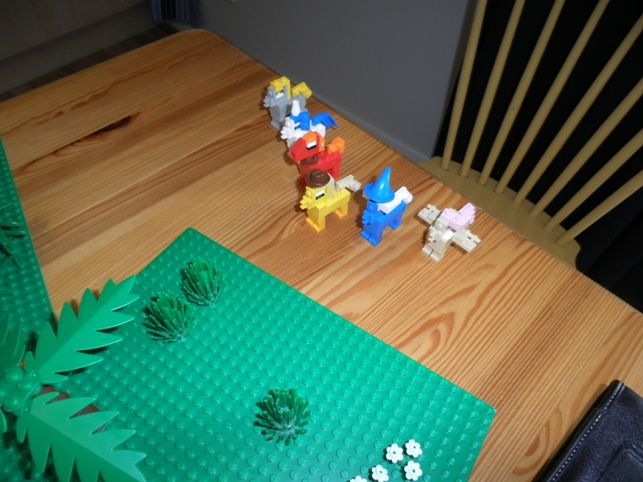 Arkbrik:
The
greatest heroes
of Pwniekind, who will conquer this world for the glory of Ekvestria.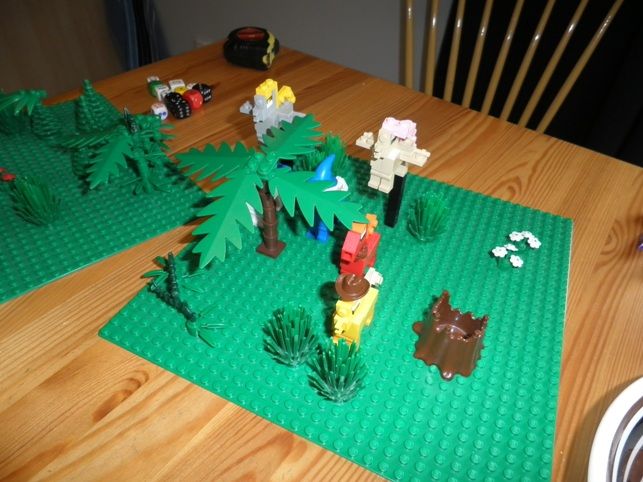 The Pwnies advance into the forest. Scarcity and Dixie try some magic on the palm but they fail.
KittyWithLEGO:
One of Raskolnikovs men shoots at Scarcity, she tries to stop the bullets with magic, but fails and dies.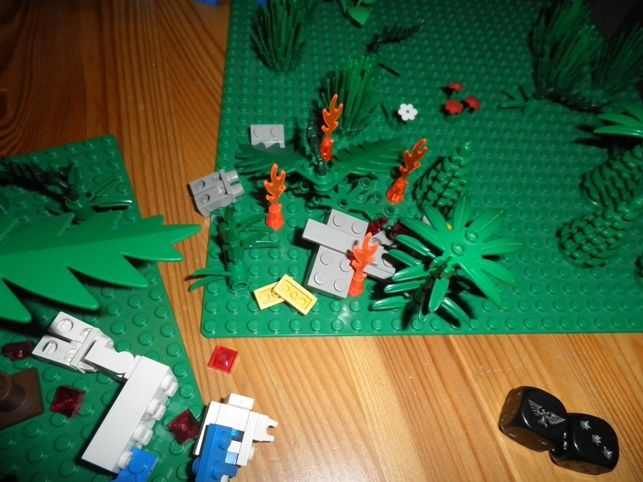 The failed magic makes Offensiv Hooves fly into a nearby tree, breaking it in a huge explosion.
A missile is shot at Applesmack, both her and Big Wackingtosh gets hurt.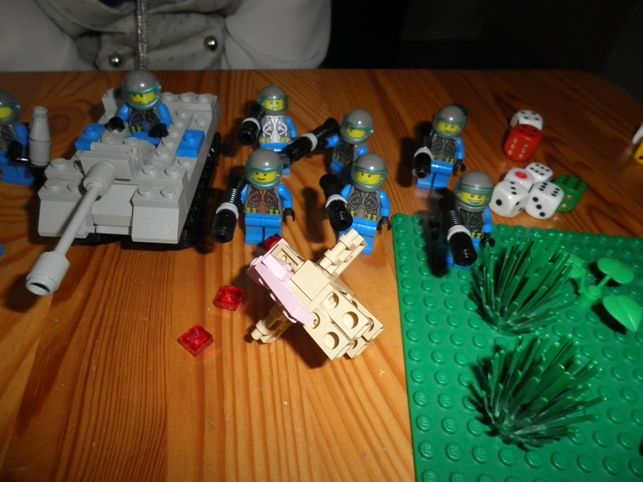 Arkbrik:
Flutterdie kamikazes into the ground in front of Raskolnikov's army. She fails, as in survives.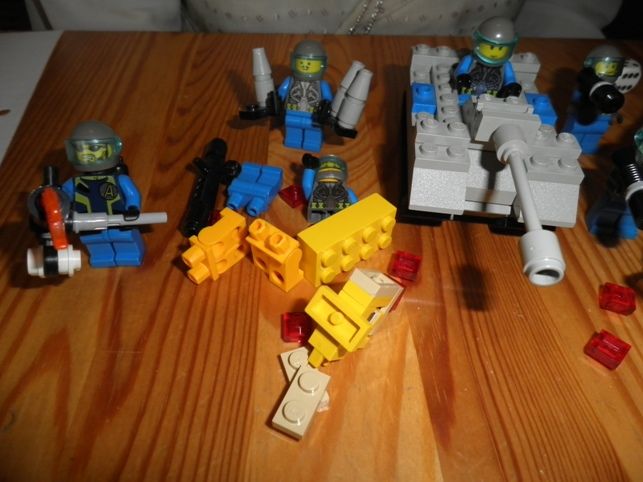 Applesmack charges into the missile launcher woman; both die from the impact.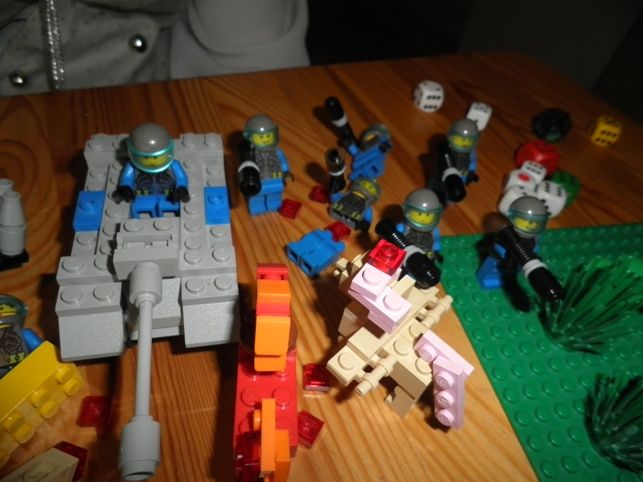 Big Wackingtosh rams a couple soldiers. One of them dies.
The Great and Powerful Dixie lifts the tank with her magic...
...and drops it again. Two soldiers are crushed.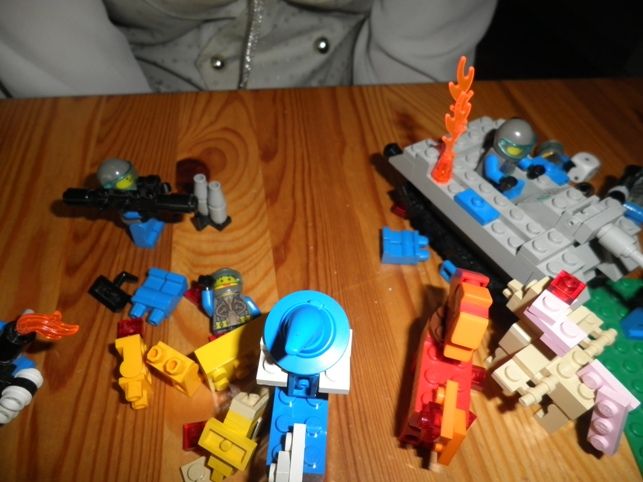 KittyWithLEGO:
Another soldier picks up the missilelauncher and fires. He misses and hits the tank, wich luckily takes no damage.
The guy with the flametrower shoots at everypwny and sets fire to Big Wackingtosh.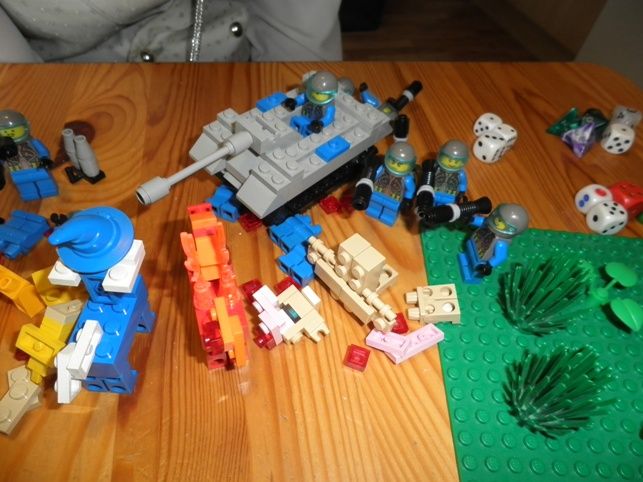 Flutterdie is finaly shot down.
Arkbrik:
Big Wackingtosh charges off burning and screaming, tearing through two soldiers.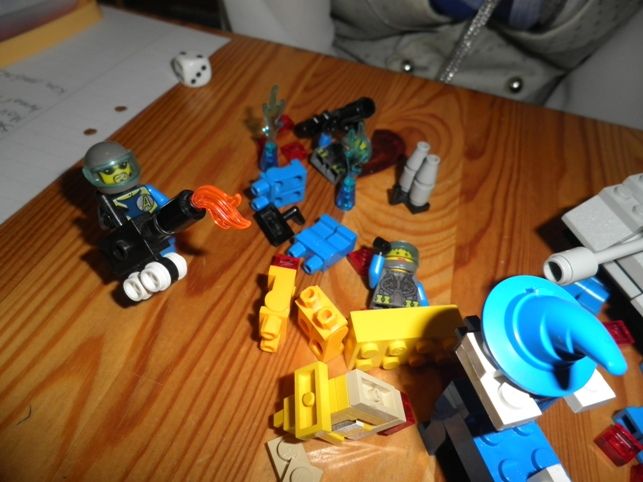 Dixie fires a superpowered magic bolt at the missile launcher dude, killing him.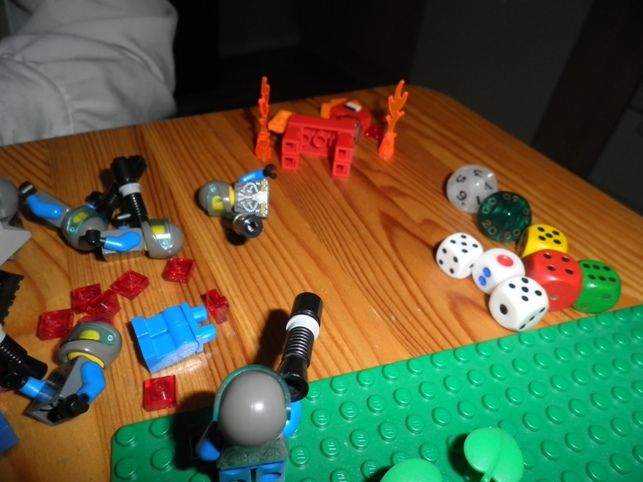 KittyWithLEGO:
Big Wackintosh is shot down, leaving his corpse in a flaming state.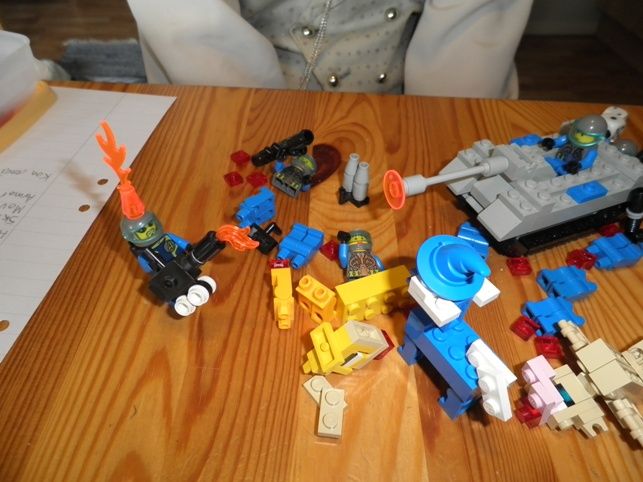 The tank bravely shoots the wrong guy and hits the man with the flametrower, who barely survives.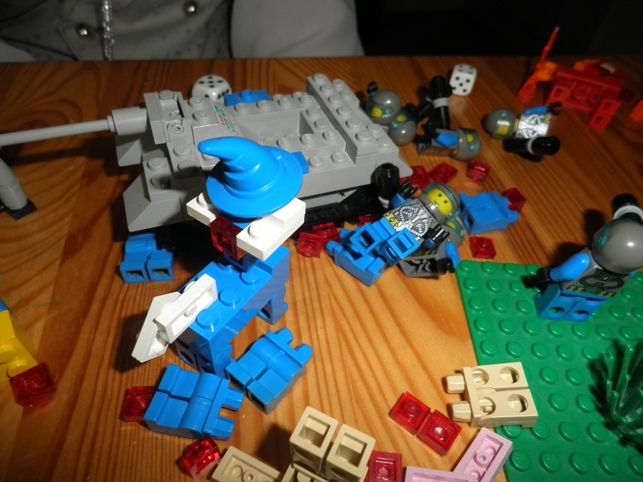 Arkbrik:
Dixie tries to chuck the tank pilot at another soldier. But she is still tired from lifting the tank, pops a blood vessel in her brain, and drops the guy halfways.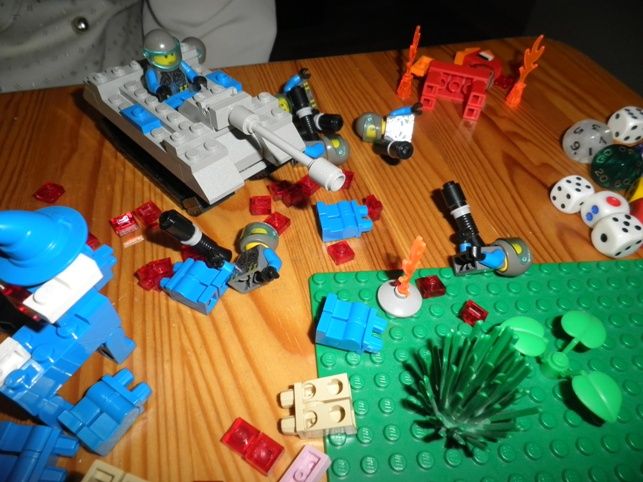 KittyWithLEGO:
The tank kills one of the other soldiers by misstake, he takes it well.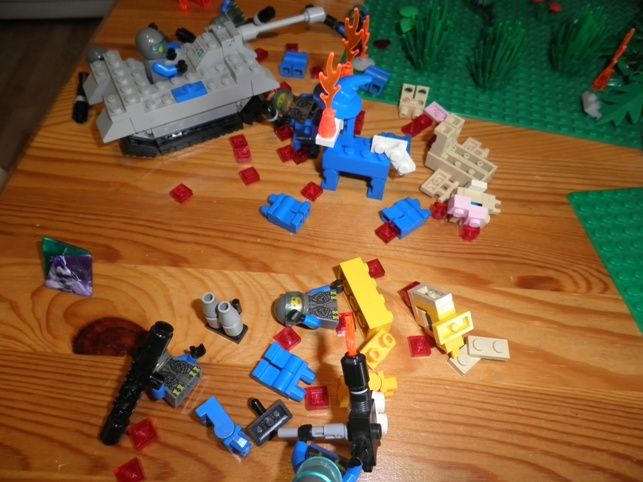 The guy with the flametrower fires at Dixie and burns her hair.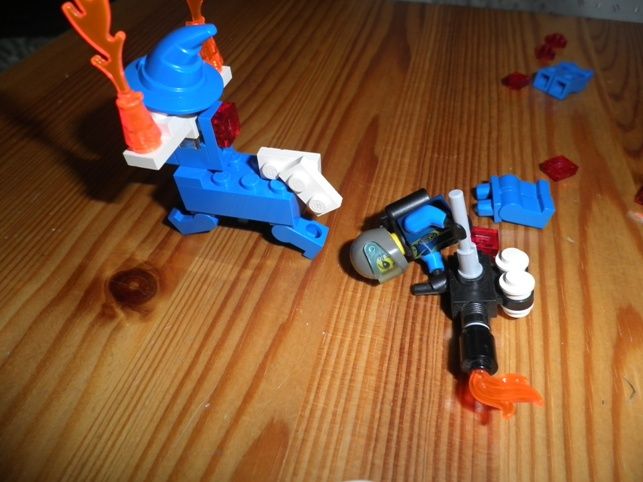 Arkbrik:
So Dixie rushes into the flame guy, killing him...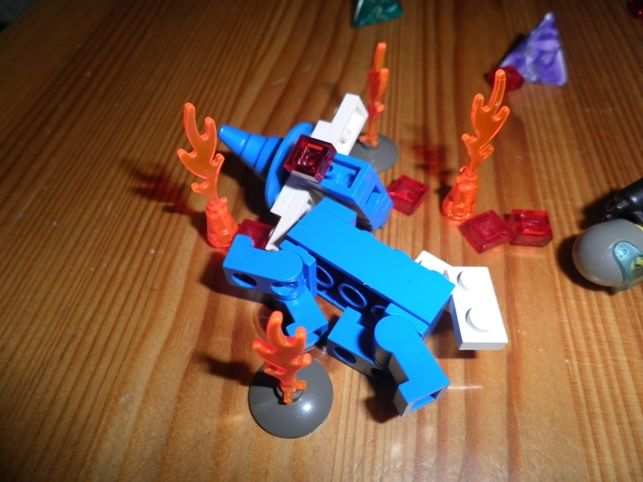 ...then burns to death.
KittyWithLEGO:
The man with tank proudly watches over the dead corpes of his friends and enemies.
Final Analysis, the magic rules worked great, i like how it can go horribly wrong if you're unlucky, it should be dangerous to mess with magic.
Arkbrik:
We managed to figure out the fire rules in this battle, and they weren't that hard once you understood them. Burning charges are awesome.