Police- lawmaster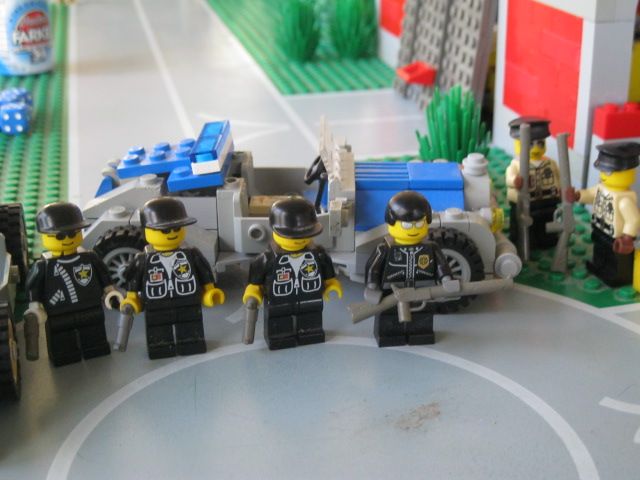 "After the looters boys they got some bounties for stealing doughnuts!" Officer Jenkins exclaims, as all of the other officers stand to attention.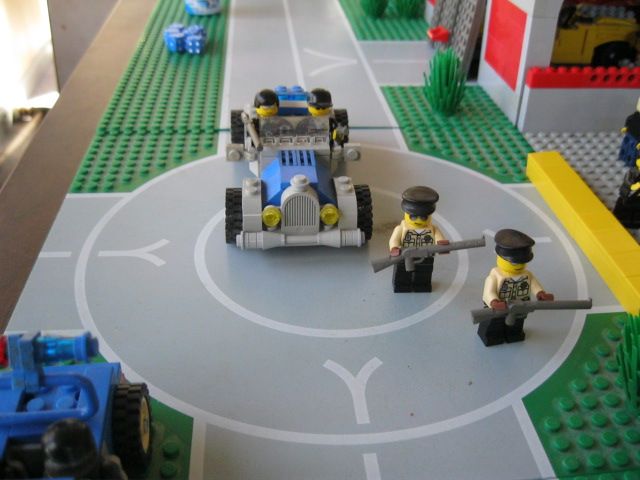 The police advance forward to attack the looters.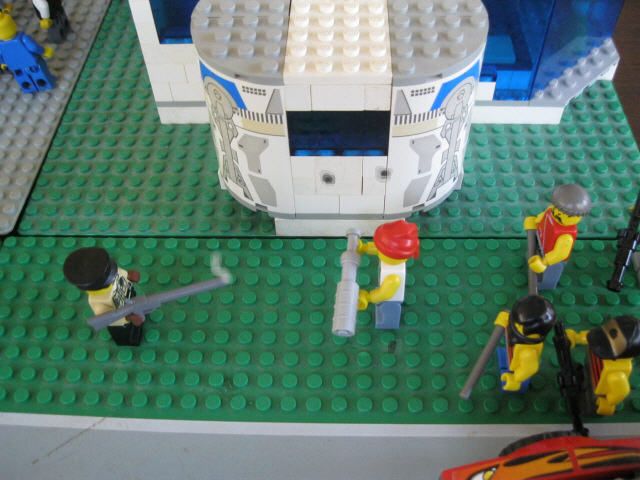 One state trooper is able to fire with his shotgun, but doesn't do enough damage to kill anyone.
These cops were more successful in running over two of the looters.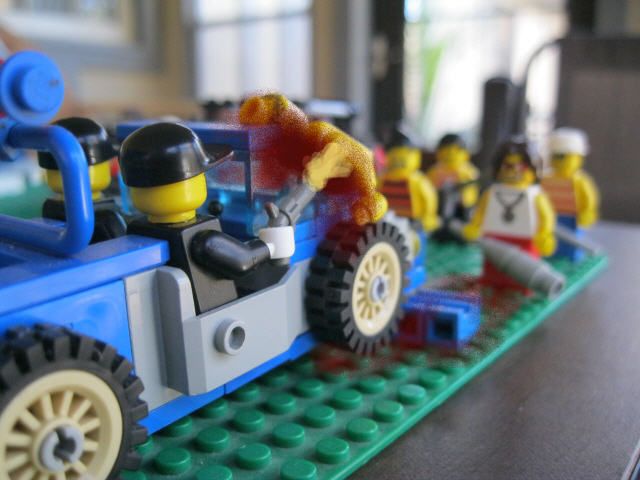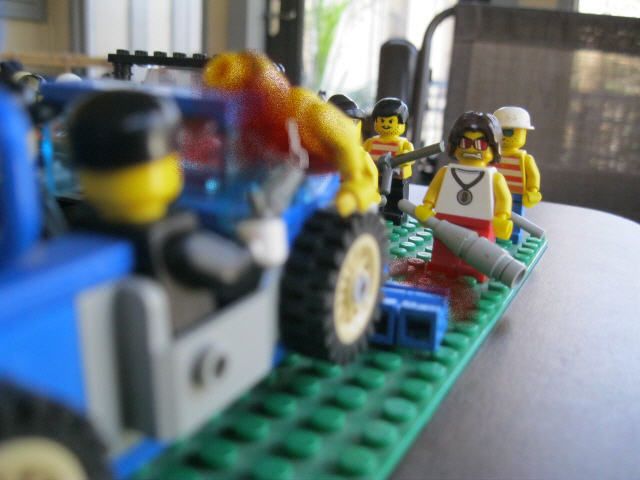 The cop in the passenger's seat tried to shoot at the looters, but his obscured line of vision caused him to miss.