Mummies- darkpaladin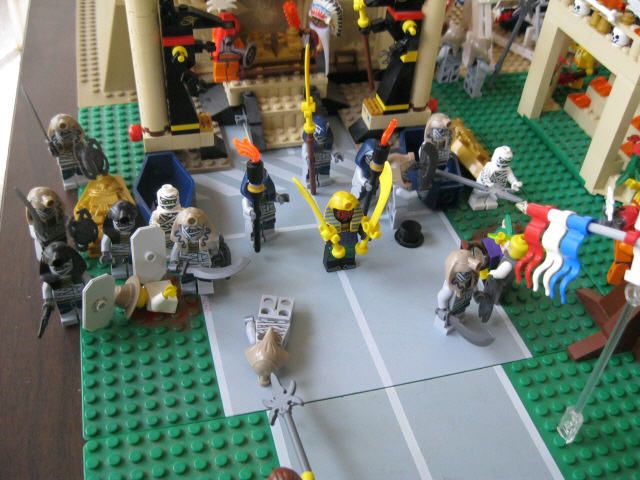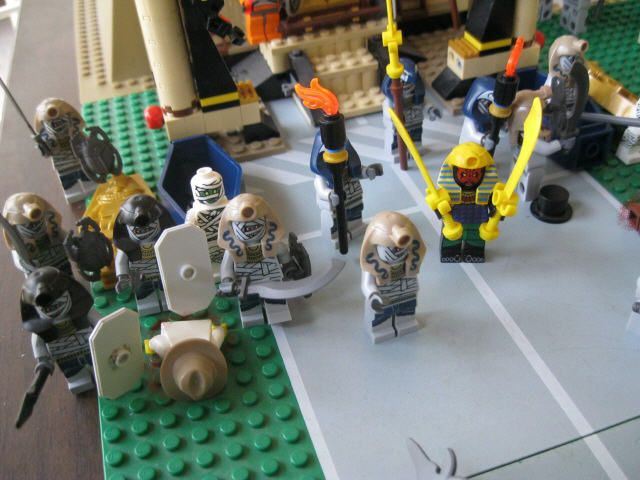 Mummhotep raises one of the mummies back up.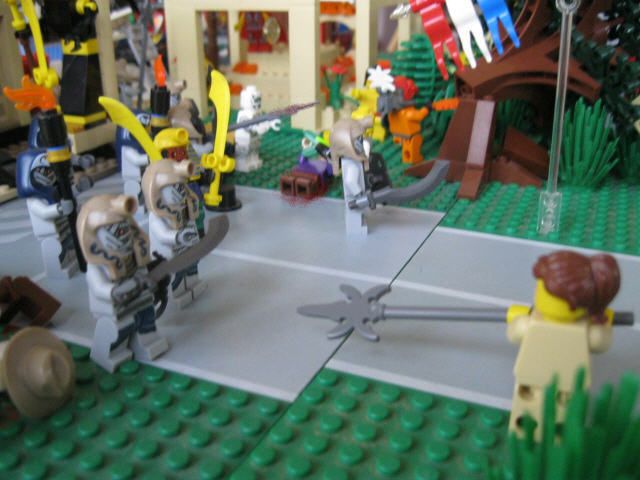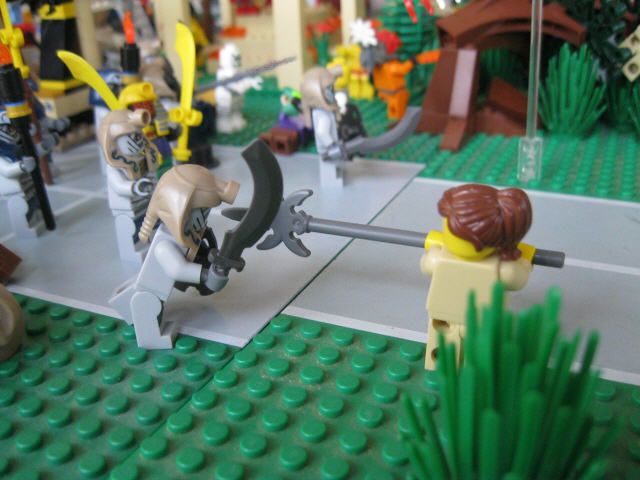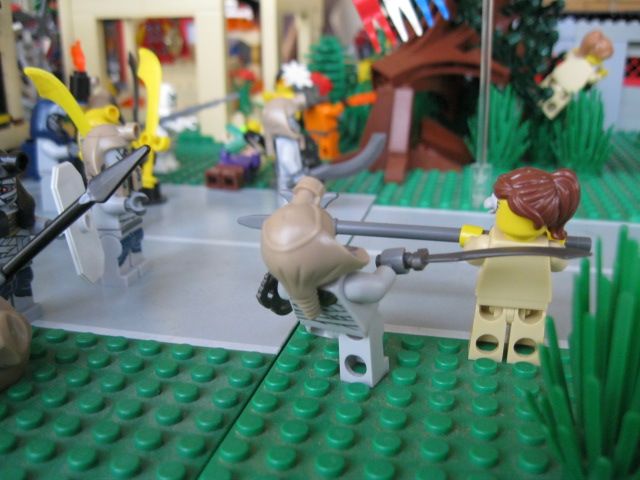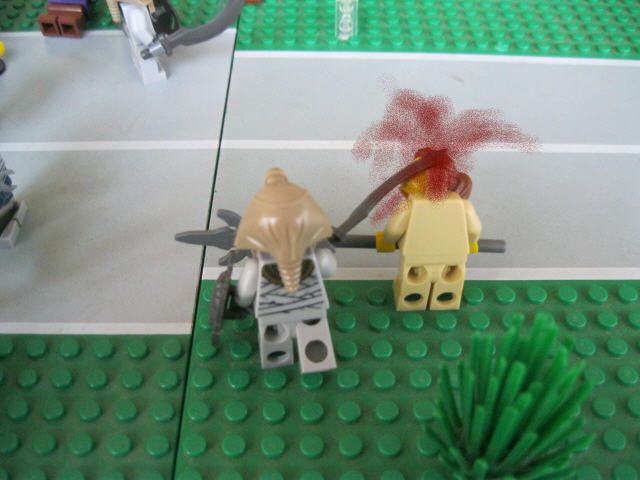 Another mummy kills the female archaeologist.
The old archaeologist survives another sword strike.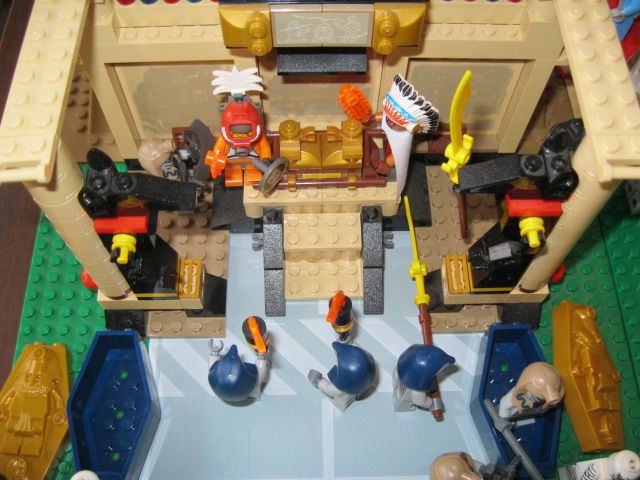 Sensing that their tomb is being disturbed by others, some of the mummies turn to face the Aztek high priest and jaguar warrior. One misses the priest, while the jaguar warrior is saved by his armor.
Two more mummies attack, but both are parried.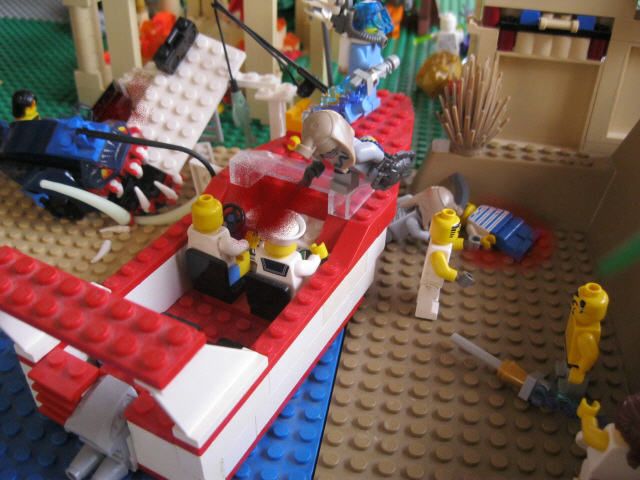 The sailor's head is split open.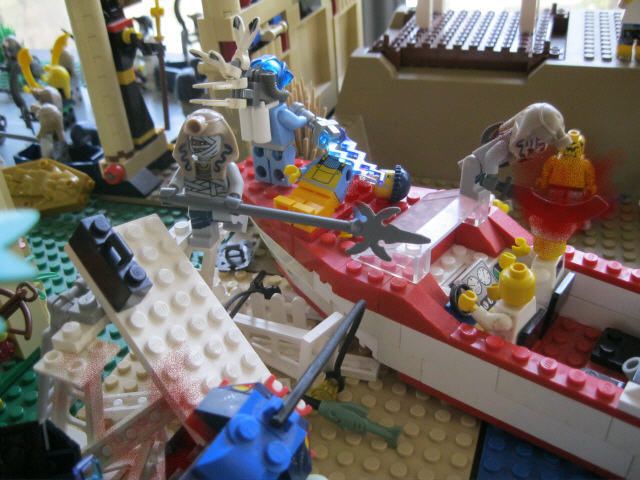 The driver of the boat is run through.
Another mummy tries to kill the kid in the tree, but critfails and stabs a branch instead.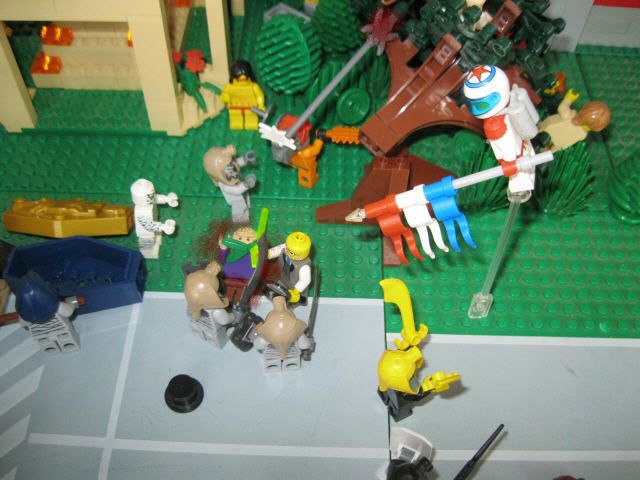 The old archaeologist survives another attack.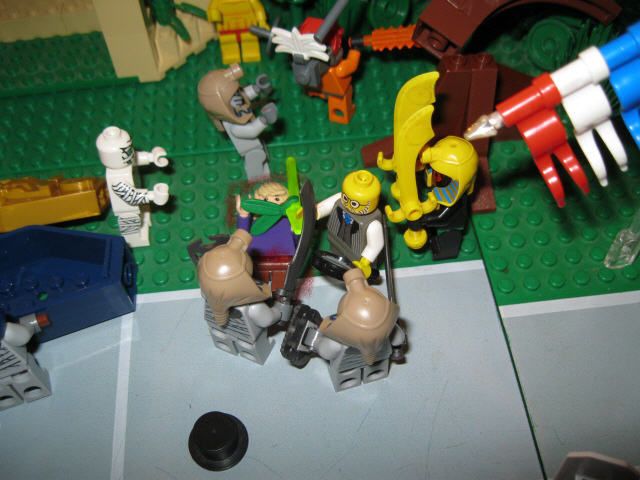 He survives yet another attack. Who is he? He earns hero status as he reveals himself to be the renowned German archaeologist Heinrich Mannfried Grünschild.
Police- Lawmaster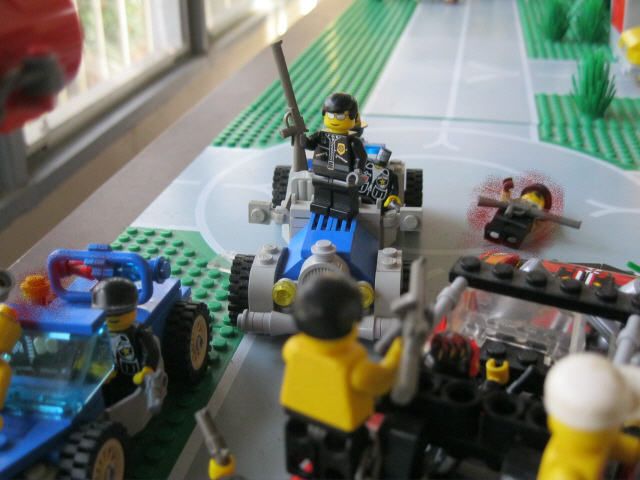 Officer Jenkins, who is getting to old for all of this shit, stands up on his car and shouts "every one of you motherfuckers is under arrest! Now drop your guns and put your hands against the car!"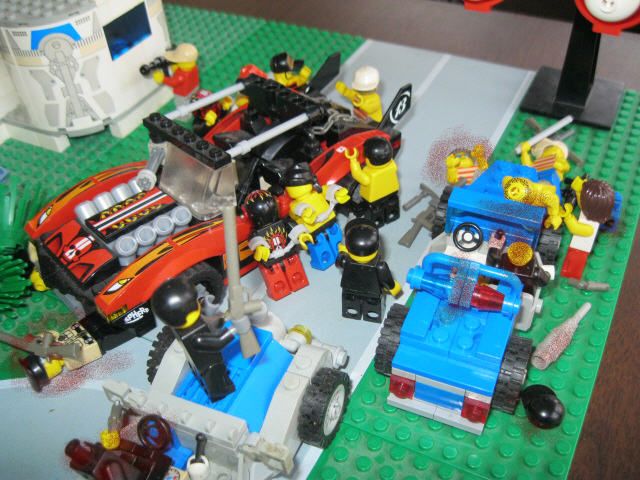 This move is surprisingly successful, and all nearby looters comply with his orders. The other officer begins to cuff them.
B.A. Team- Kalvinator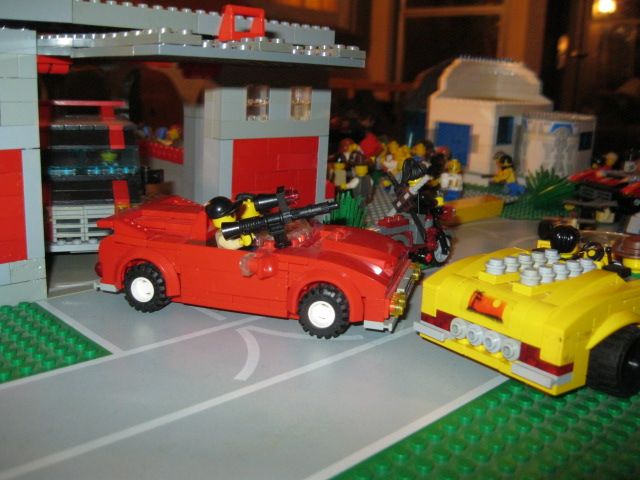 The B.A. team tears out of the warehouse.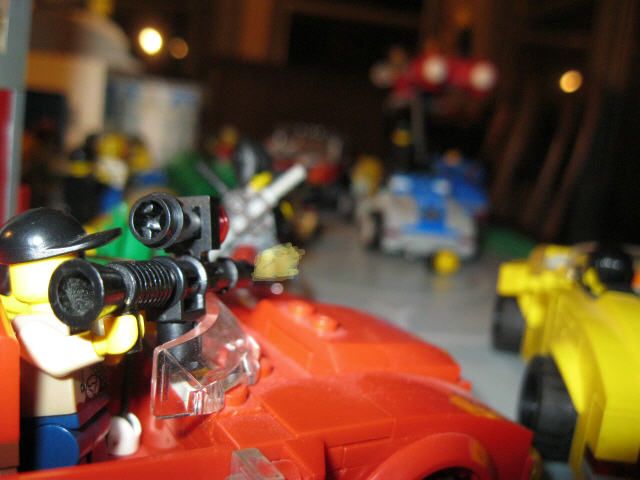 Mark Manson, the only one who can really make a shot, attempts to blow up the gas tank of the squad car, but is unsuccessful.
Metal Fucking Santa- Brikboyz
Santa flies over the police and looters.
What's that in his hand?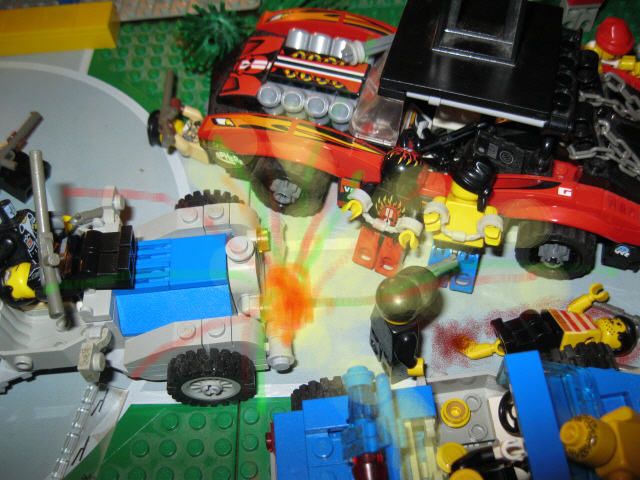 Santa decides that the police have been naughty because of the police brutality, so he throws a jingle bomb at them. It wounds Jenkins (-1hp) and kills a looter. Crappy damage meant that no one else was harmed though.
One elf picks of the other officer. Jenkins is also shot but isn't injured by it.
Looters-Scratch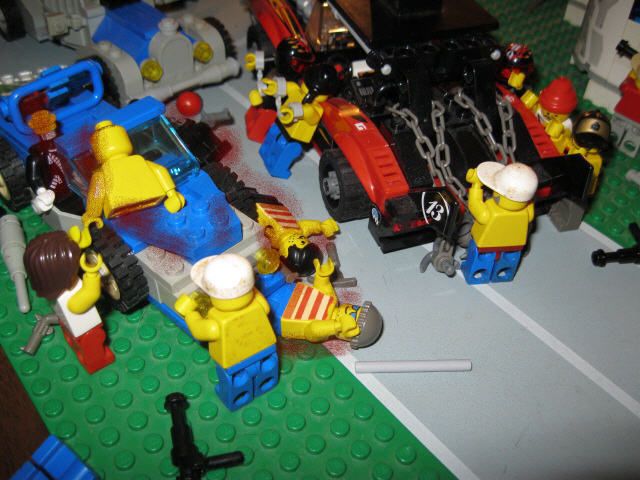 Most of the looters are still too intimidated by Jenkins to do anything this turn, but they will get bolder next turn.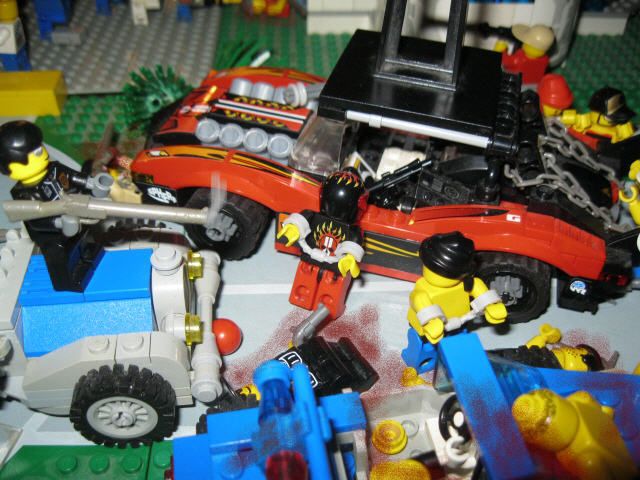 One tries to break away. Jenkins fires in response, but doesn't kill anyone.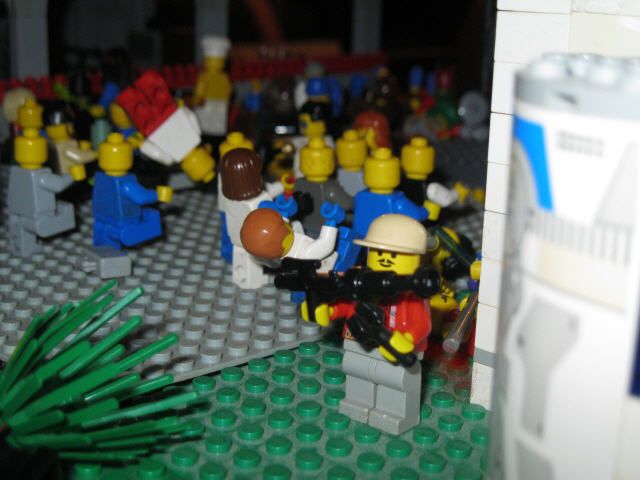 This looter reloads.
The other two looters make it to the doors of the blue house.
They kick them open, only to find a present waiting for them.
Both are slaughtered, along with a concert goer who happened to be standing in the way. A voice calls out from inside the house: "Come and get me, you big horse's ass!"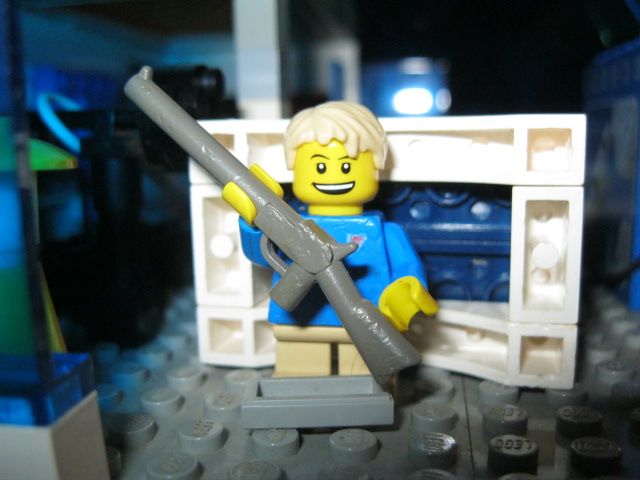 Faction Unlocked- Kevin McCanister
Kevin is part of the survivalist group, but was accidentally left home alone. He is played by MGB.
Is that a benny on the table?