Police- Lawmaster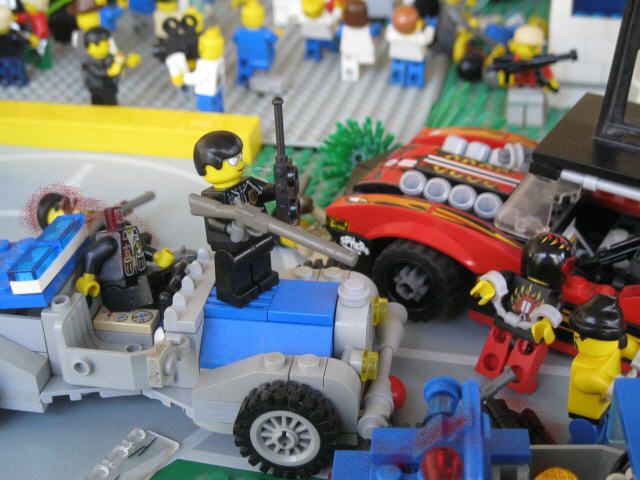 Jenkins decides that he could use a hand, so he radios in for a police helicopter.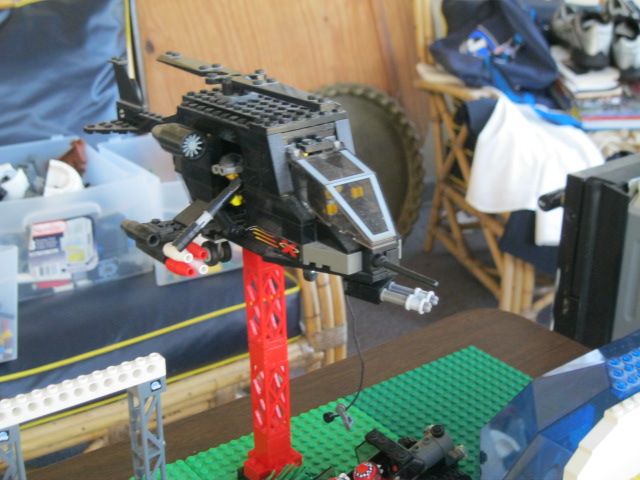 It flies in behind the concert.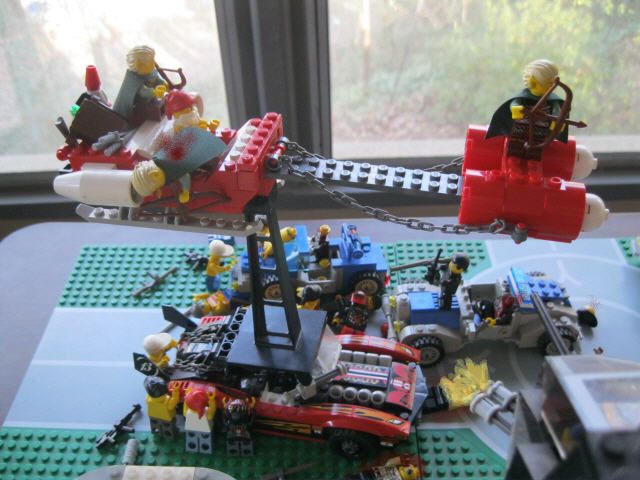 The minigun fires on Santa's sleigh, destroying the windshield, killing an elf and wounding Santa (-1hp).
The pilot spills hot coffee on himself however, which leads him to jerk the controller to the side.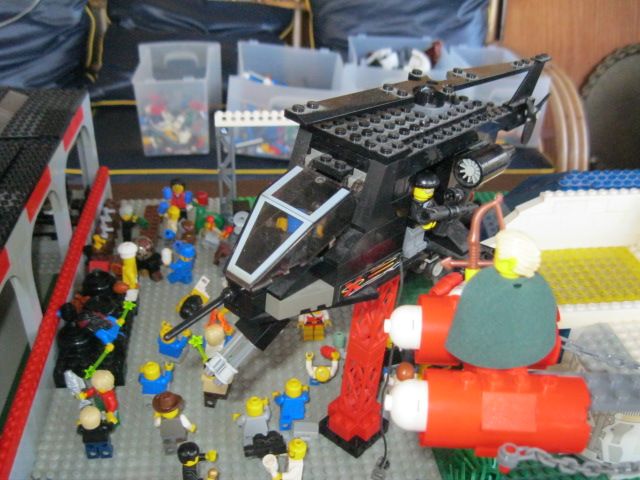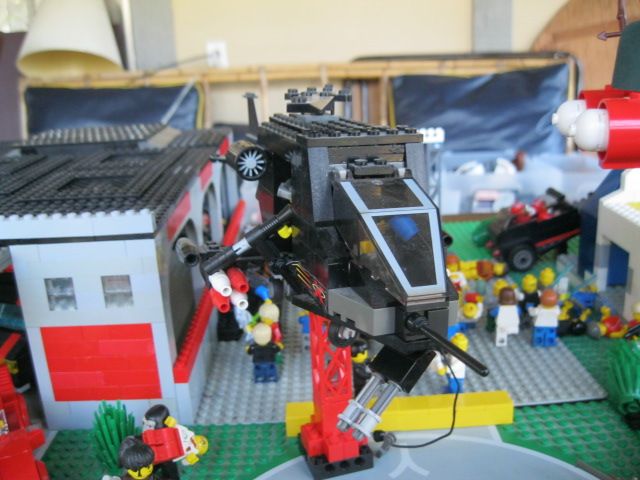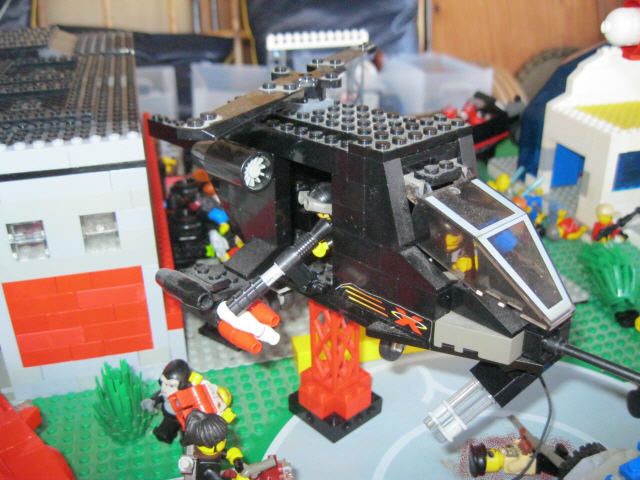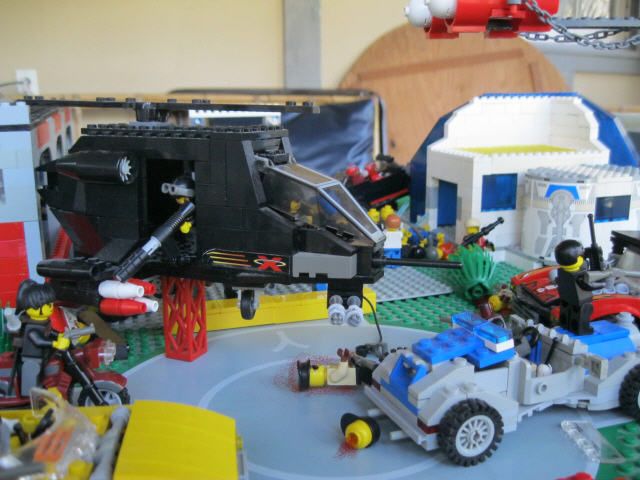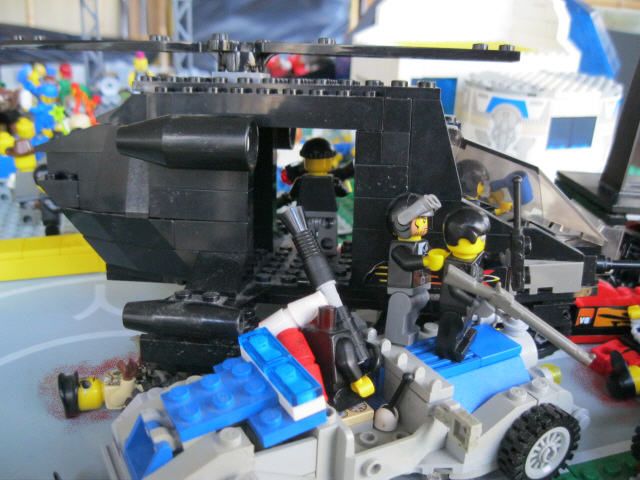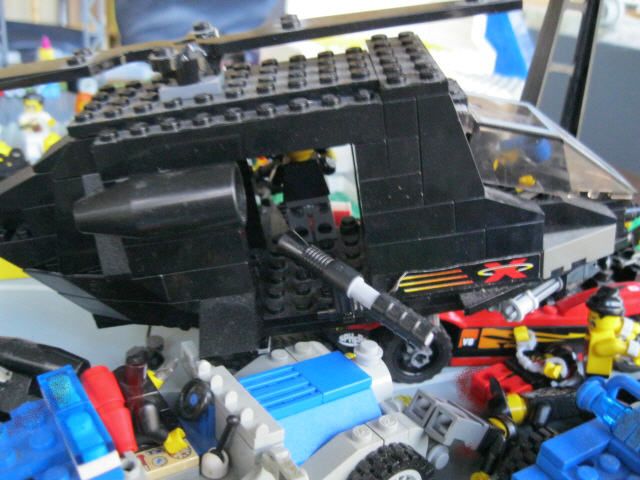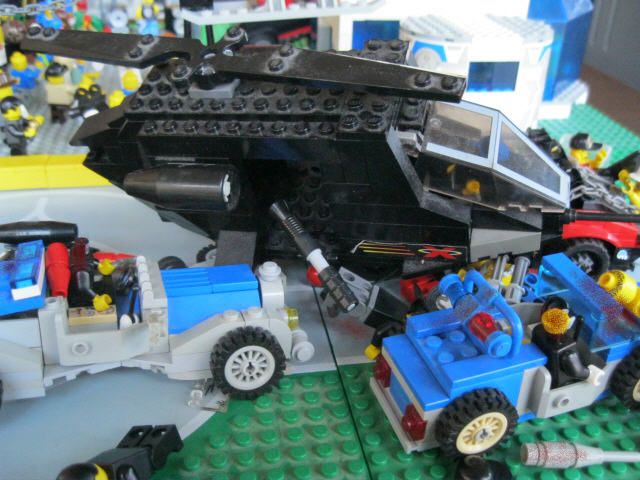 The helicopter goes into a spiral and crashes, killing all three police on board as well as two looters. The squad car and the looters' car are also heavily damaged. The door gunner is able to jump out and push Jenkins out of the way before he is killed.