So, first turn: we (kidko and I) each started with our respective armies, me with my odd mix of clones and Undying Minions and Tekmage, and him with his dimmies with heavy artillery and such, and a Shadowy Hero.
Here are a few of the pictures he's taken so far:
His army...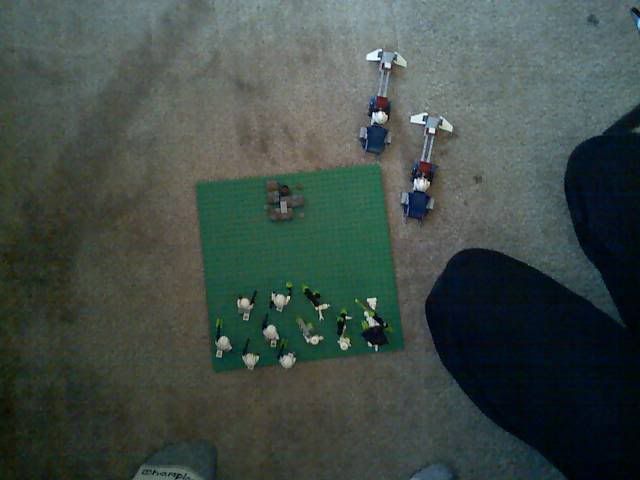 My army...
Most of the terrain...
Yellow-and-black underwater-except-not bunker, with two turrets in the front. You can see it at the edge of the above one, too.