Interlude:
http://www.brikwars.com/forums/viewtopi ... 16&t=11982
Sign-up
On the Falx world of Estius, the Hitokiri are making the Kingdom's first strike against the Falx Republic.
The Falx hold a fortified position in this area under the command of the marshal of Estius...
... supported by the other half of the Falx garrison, commanded by general Croses.
Zahru is present as well to help out his Hitokiri buddies. I'm aware he's supposed to be with Garth's army, but he is a planeswalker, after all.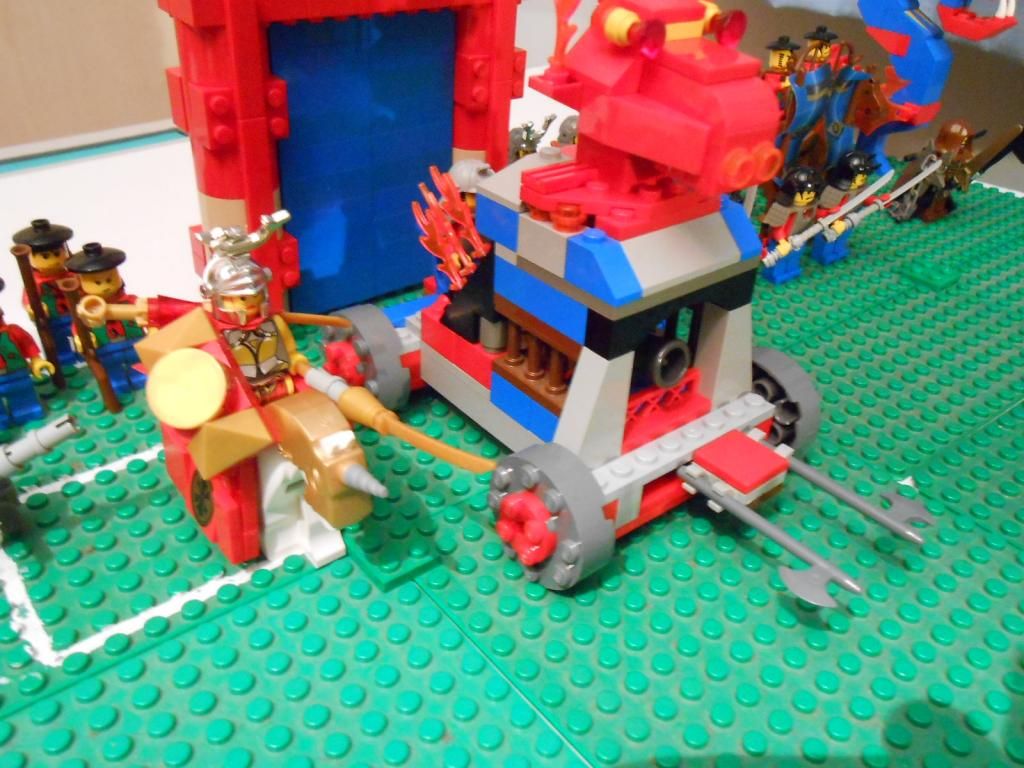 The Hitokiri are commanded by Princess Lorreaine, because too many high-ranking Hitokiri have fallen in previous battles and they don't have a dominant military leader right now.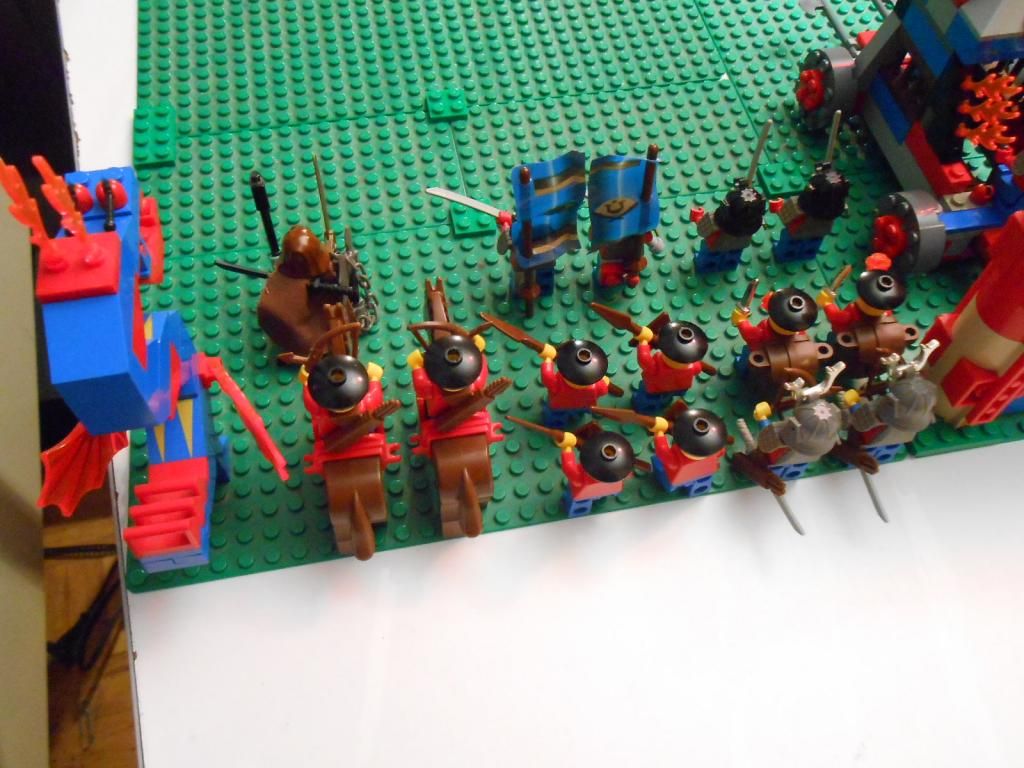 Left flank of the Hitokiri army.
Right flank of the Hitokiri army.
These two will count as elites and not heroes for this battle, to keep things balanced.
The blazer is leading the charge.
Croses and his troops.
The Falx bastion.
Overwatch:
Factions:
General Croses (Croses, 5 swordsmen, death seekers, light lancers, titan) -
Ross_Varn
Falx Marshal (ballistas, skirmishers, crossbowmen, halberdiers, spearmen) -
Battlegrinder
Hitokiri (includes Lorreaine) -
lawmaster
Zahru -
Zahru II
Objectives:
Kingdom: capture the bastion. Eradicate the Falx.
Falx: drive back the Hitokiri.
Turn order: by order of PM's.