The personal Ship of Ibeus Pendragon is the Flagship-Destroyer: Monarch. The epitome of grace with the fire power to boot, The Monarch roams the Cosmos collecting, storing, and unleashing magikal energy.
Overwatch
Armaments
Other side is identical
-6 Small cannons (to blast away at small fighters)
-2 Magik-cores (for collecting magikal energy)
Other side is identical
-16 Interceptor rockets (to intercept missiles or smaller boarding craft)
-4 Medium sized Kannons (to blast at shit)
-2 Big Kannons (to poke holes in other vessels)
Pew Pew!
-2 Hull Penetrating missiels (to penetrate the outsides to blow up the insides)
-Rear interceptor rockets
Insides
The top sections easily pop on and off for playability.
Not featured in the above armaments section is the magikal needle gun. It can unleash the magikal energy in a concentrated needle that can pierce anything.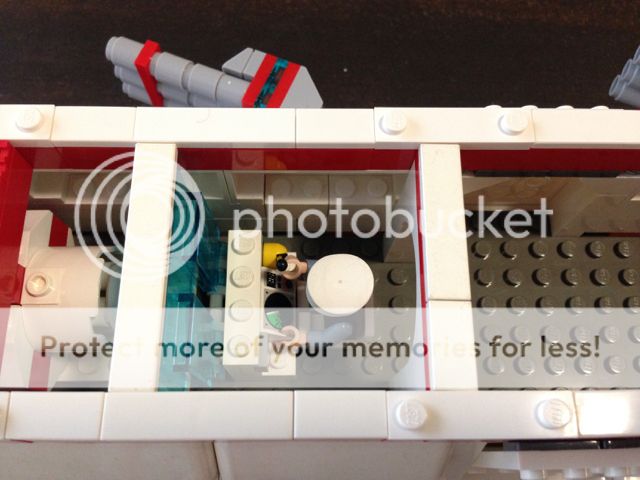 Needle gun operator. He can be provided gunnery support through the SHIP's magik matrix.
Corridor with the SHIP security.
The Lobby. Passengers can sit and store cargo for the space flight. It is also the access point to the medik bay, armory, engine room, and the bridge.
Armory, where weapons are stored.
Weapons rack has two shot guns and two handguns
The drawers on the right hold various grenades and knives
The barrel has some
LBT
swords and guns
The chest holds more
LBT
swords
The other weapons rack holds 4 assault rifles
The Medikal Bay treats wounded personnel
Doctor looking through a microscope
The cabinets on the wall hold various medicines.
The stand next to the cabinet holds two stem-packs.
A doctor is on the computer next to the patient bed.
Engine room.
Left: Shield generator
Middle: various ship controls (air-locks, life-support-communication relay, ect.)
Right: Access to engine main-frame.
The Bridge is the command center of the entire vessel.
Front: Pilot
Middle: Two crewmen to offer support in actions and the Magik Matrix (think super computer of ship)
Back: Admiral Kurkov
SHIP Personnel
The Monarch and her crew
Left to Right
Admiral Kurkov, Pilot, 4 Crewmen, 2 Doctors, 1 Mekanik, 4 Security Personnel.