So, Archduke and I met up yesterday at Fantasy Flight Games in Roseville, MN for a skirmish between the forces of Space Austria and the Zupponn Mining Co. (Scribonius was also supposed to join, but he got sick.)
On one side, we have the Space Austrians. They are led by Archduke, who wields the Scales of Tribonian and is leading a small group of melee drones and a hardsuit.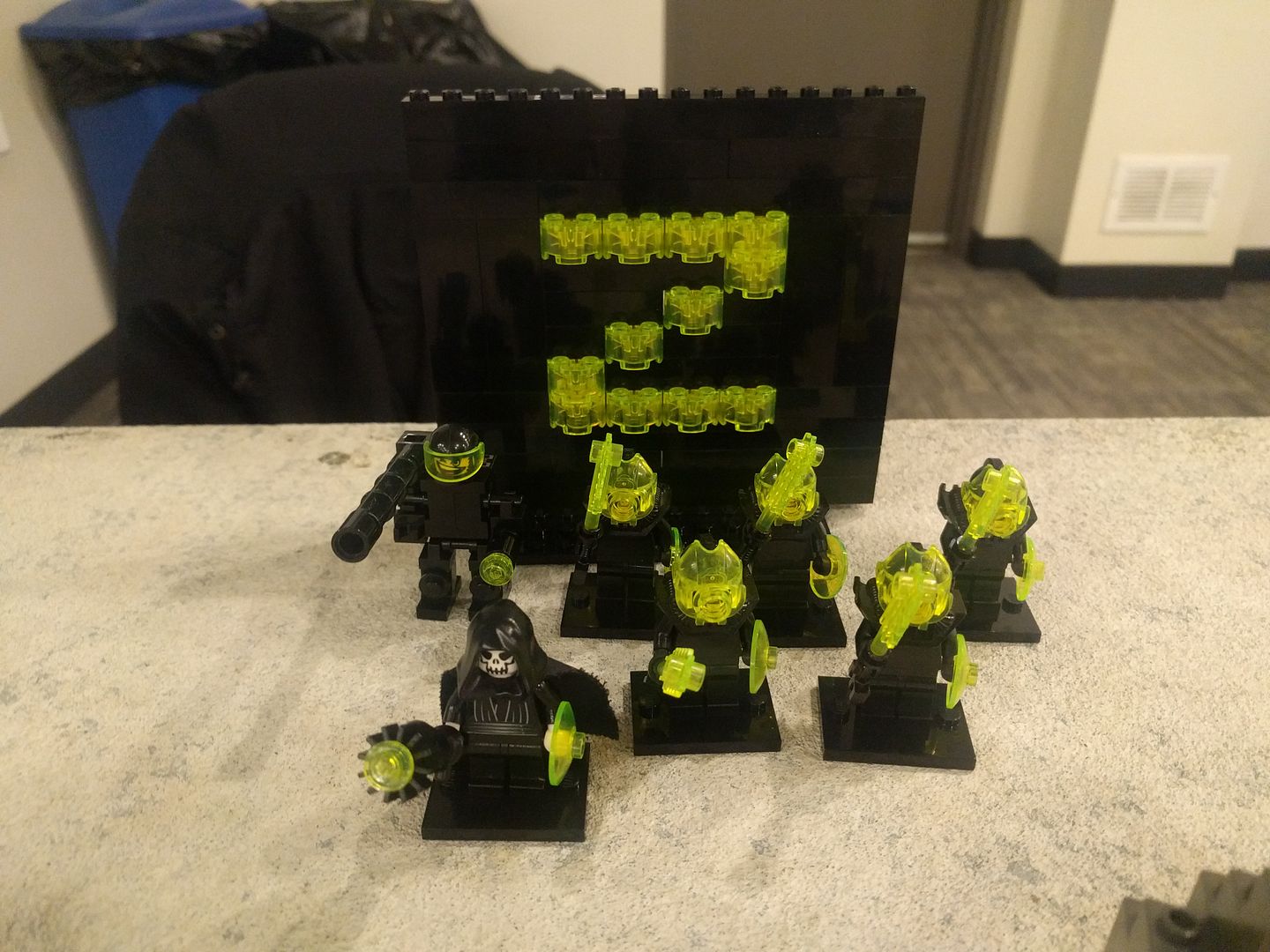 On the other side we have the ZMC. They are led by Zupponn, who wields his personal powermace and is leading a small force of
GTC
troops and a hardsuit.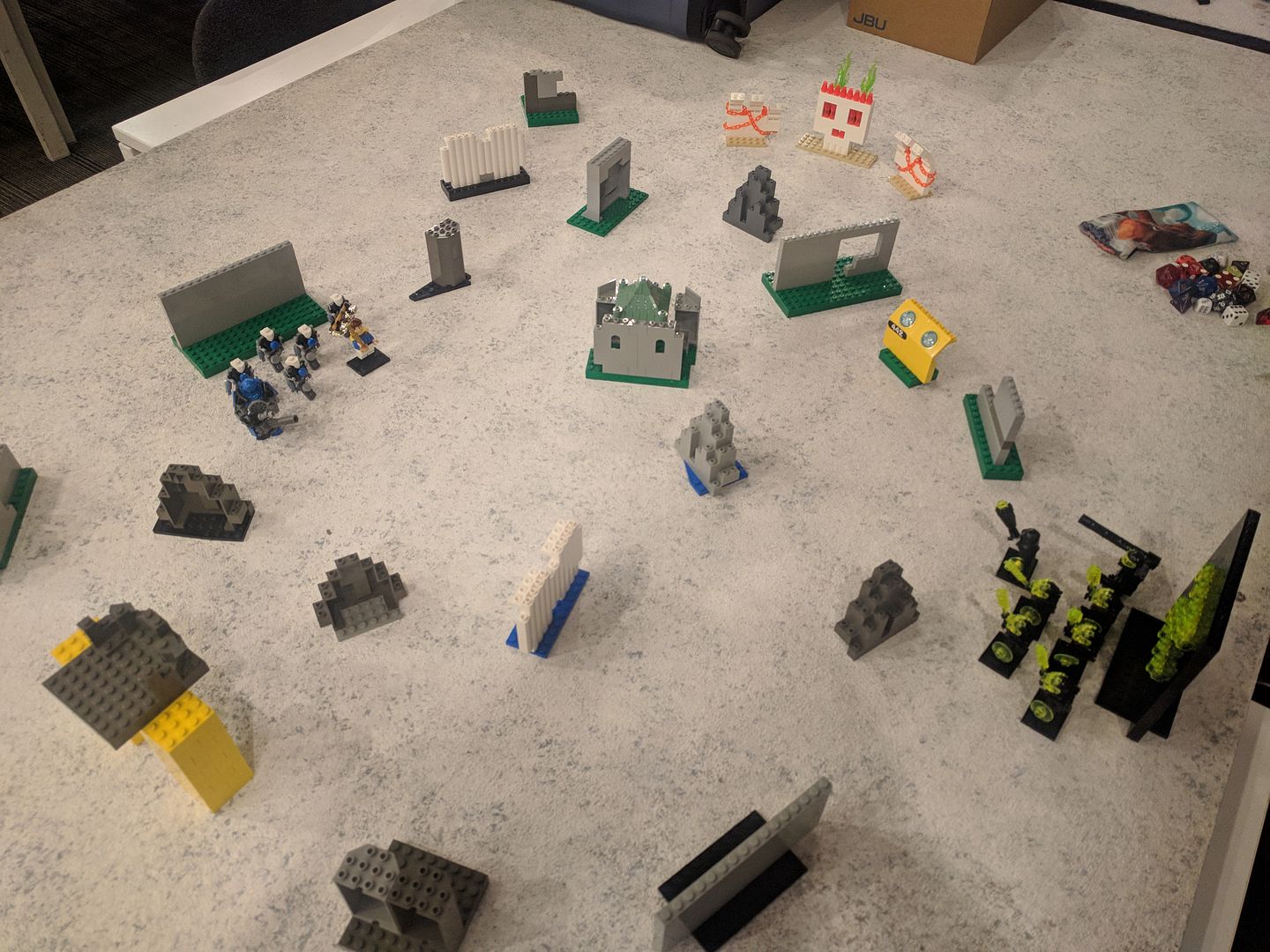 Starting ove
r
view.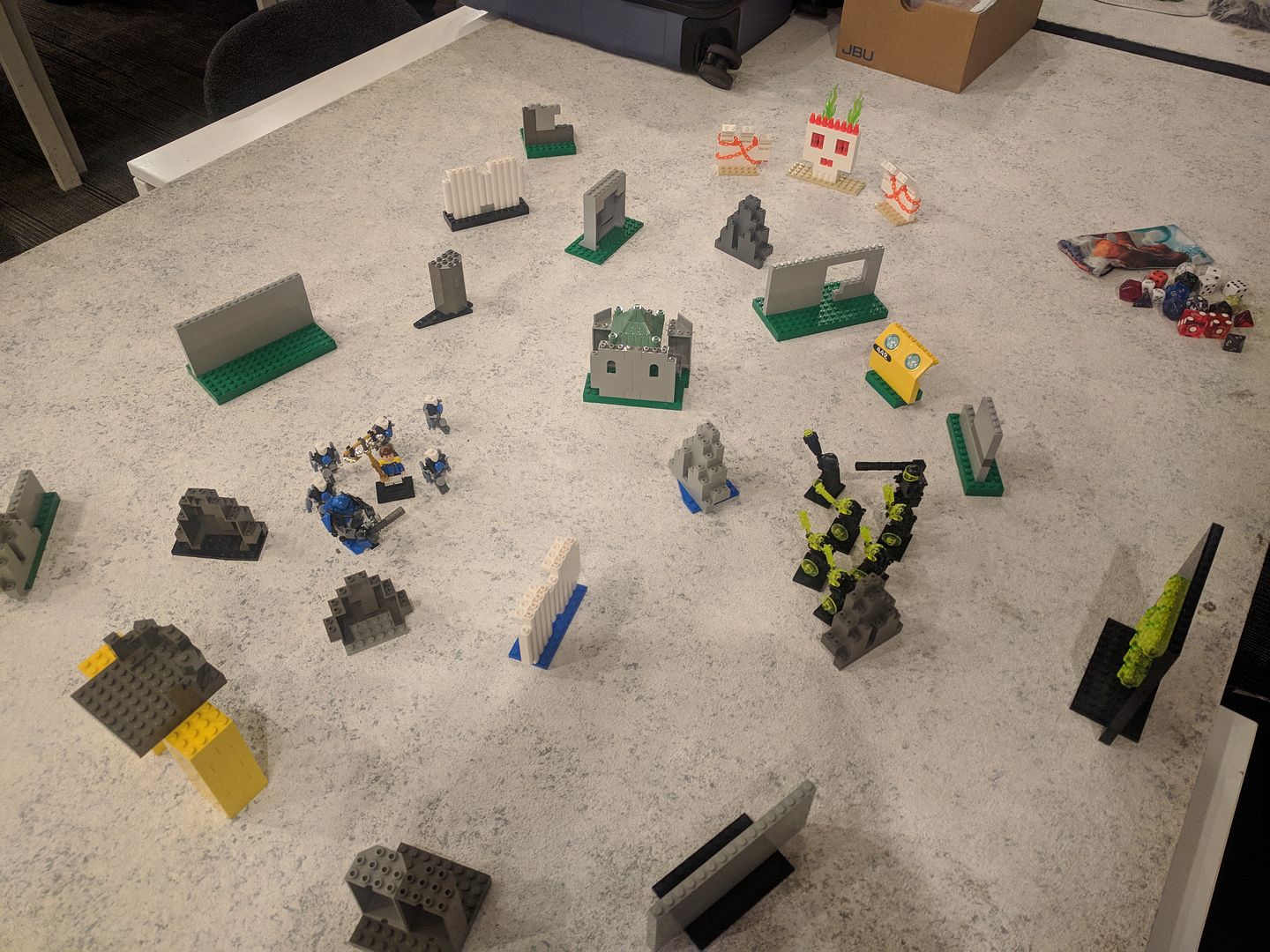 Both sides move forward, eager to start the carnage.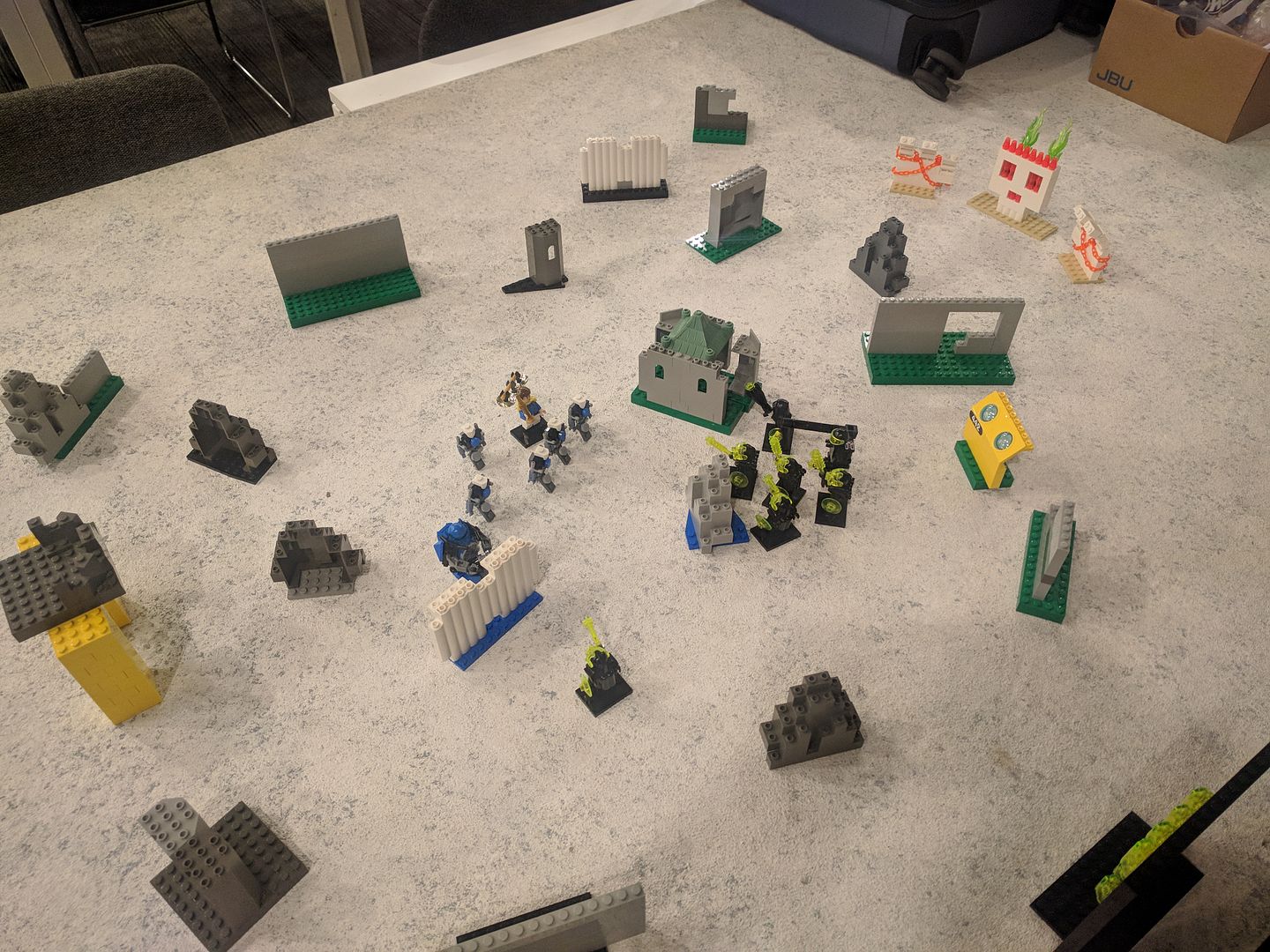 The ZMC makes for some cover and the ZMC hardsuit misses a shot at one of the drones.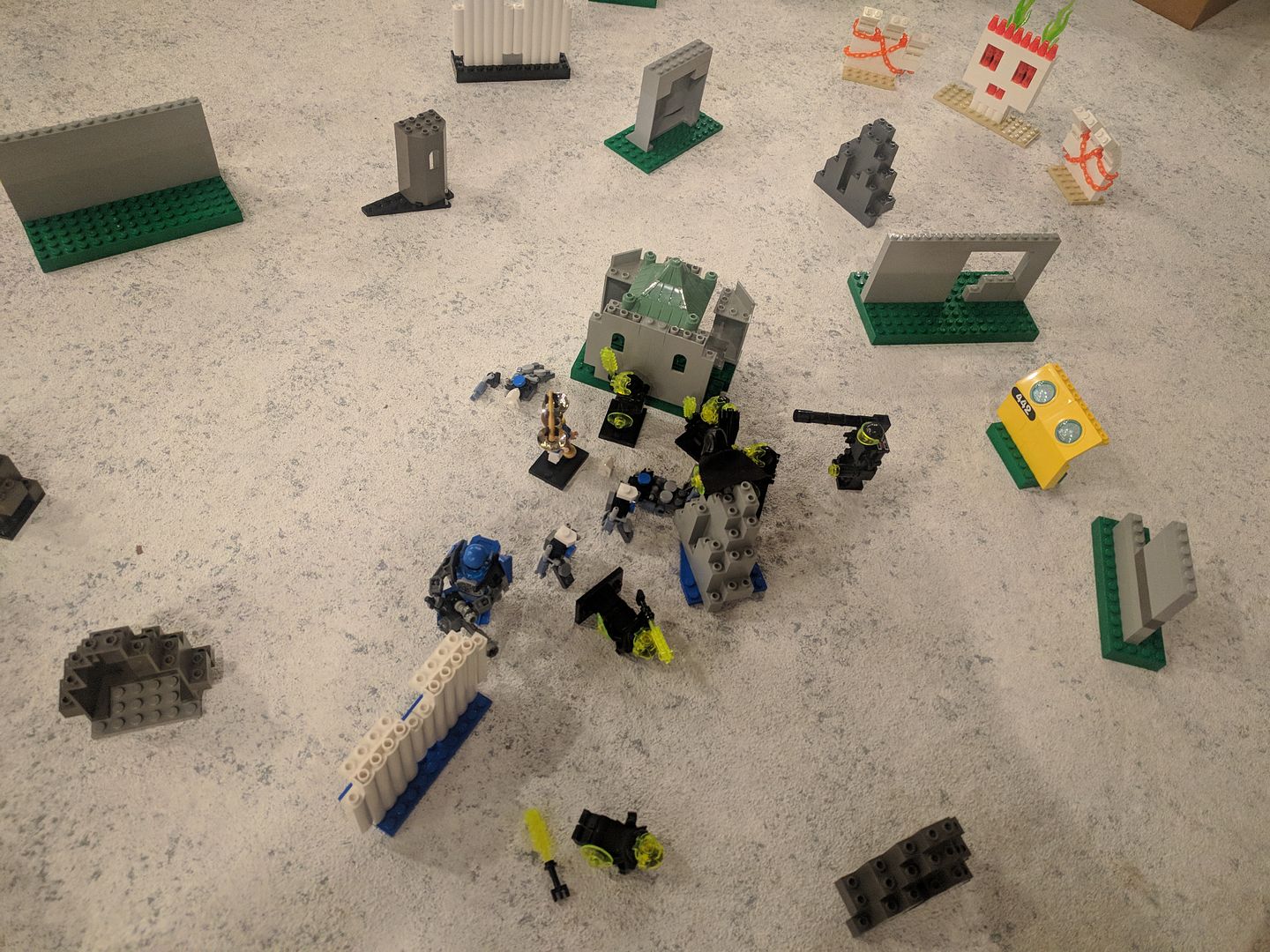 The carnage begins with a pair of drones going down and a ZMC trooper getting shot by the Austrian hardsuit. Another ZMC trooper falls over when attmepting to make an attack as well.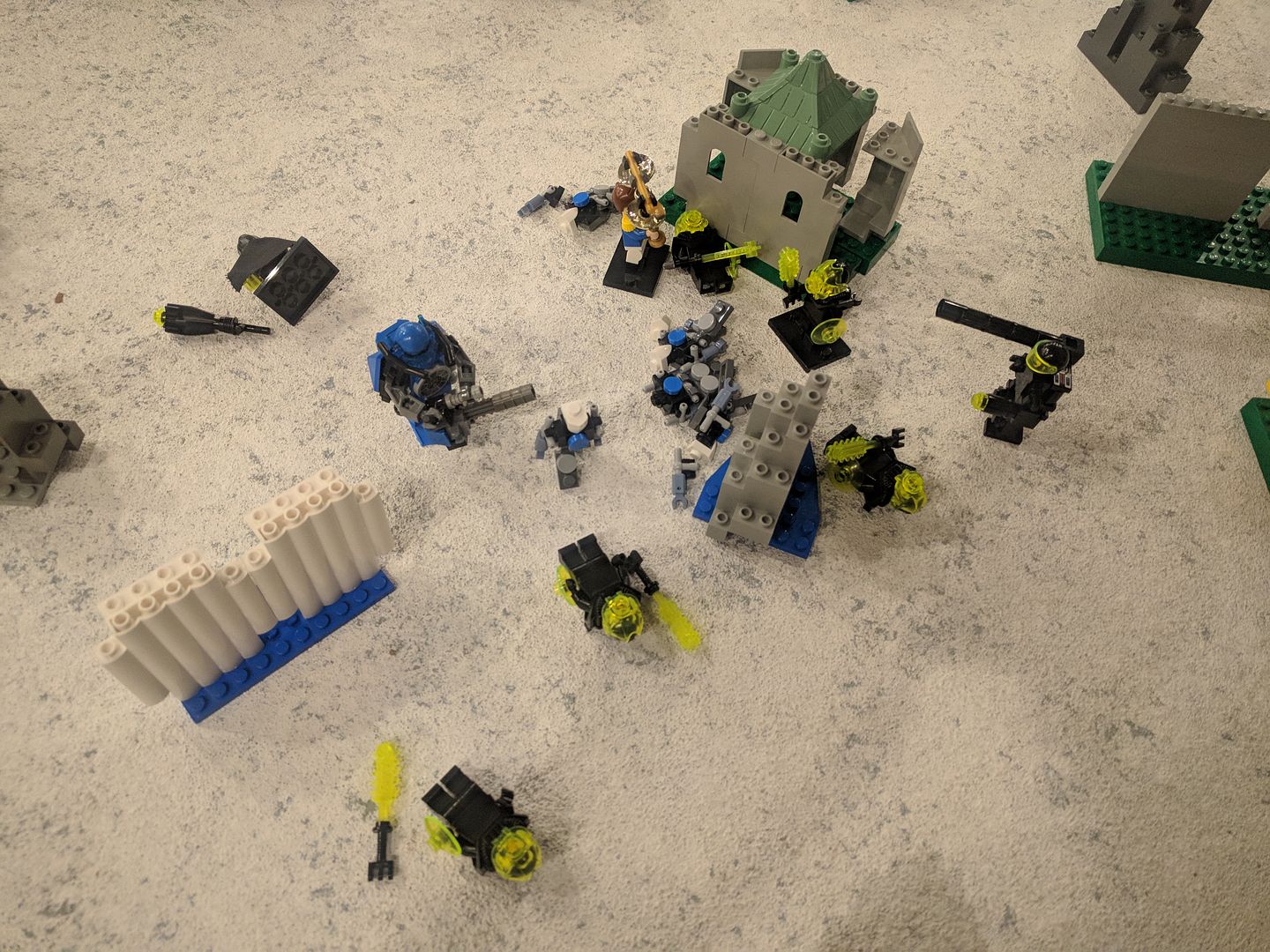 Three more ZMC troopers meet their end along with another drone. One of the drones trips up too. Zupponn attempted a leaping smash on the Austrian hardsuit, but jumped a little too far and landed on his face.
The Austrian hardsuit slips up and falls, but the drones take out the ZMC hardsuit. the battle seems to be going in the Space Austrians' favor when all of a sudden...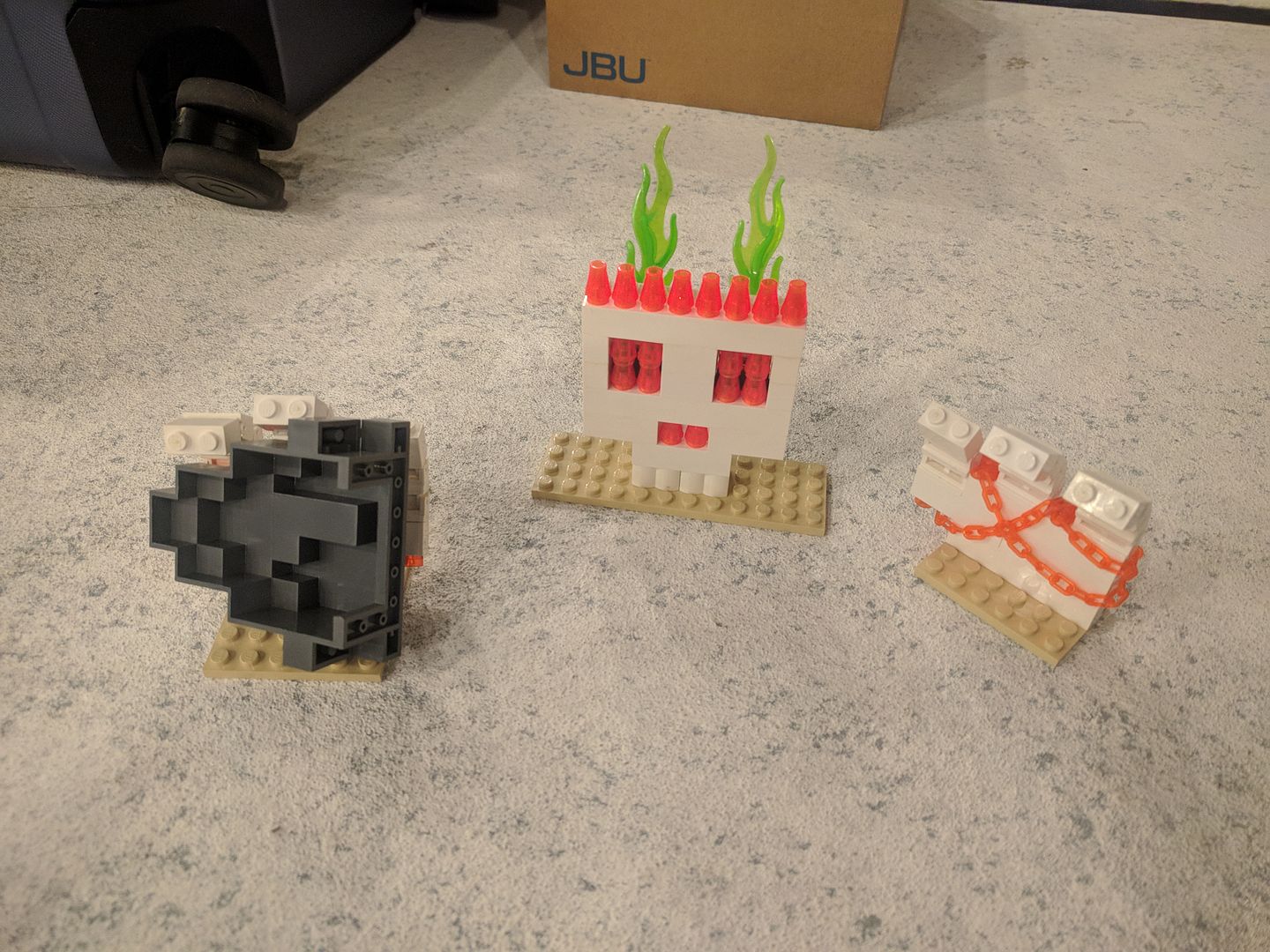 ...the skeleton boss comes to life! He grabs a big rock...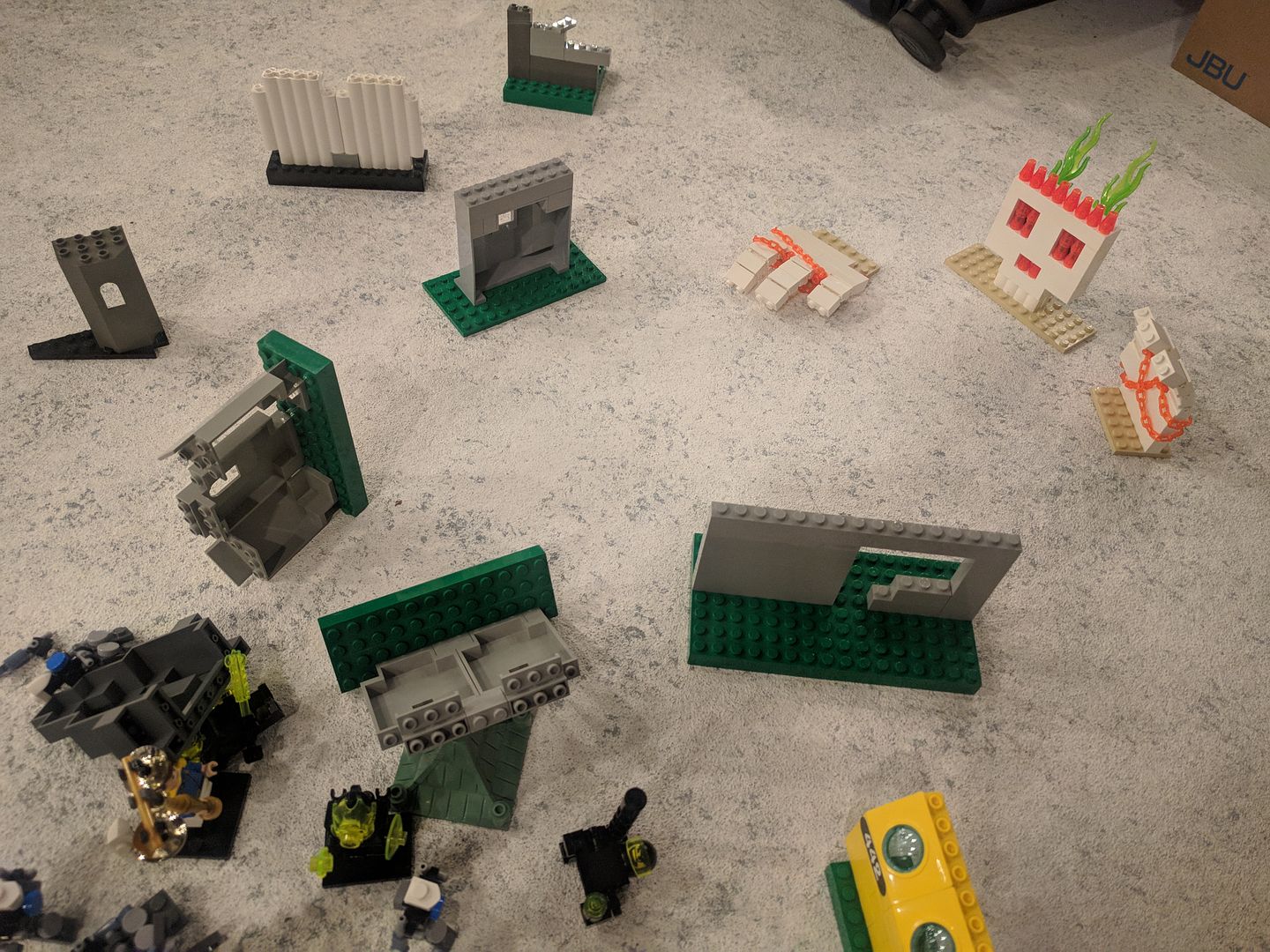 ...and tosses it at the battle, smashing some terrain!
Skeleton Boss: "Fuck you bitches! I'm gonna kill you in the name of Mr. Skeletal! For the Skeleton war!"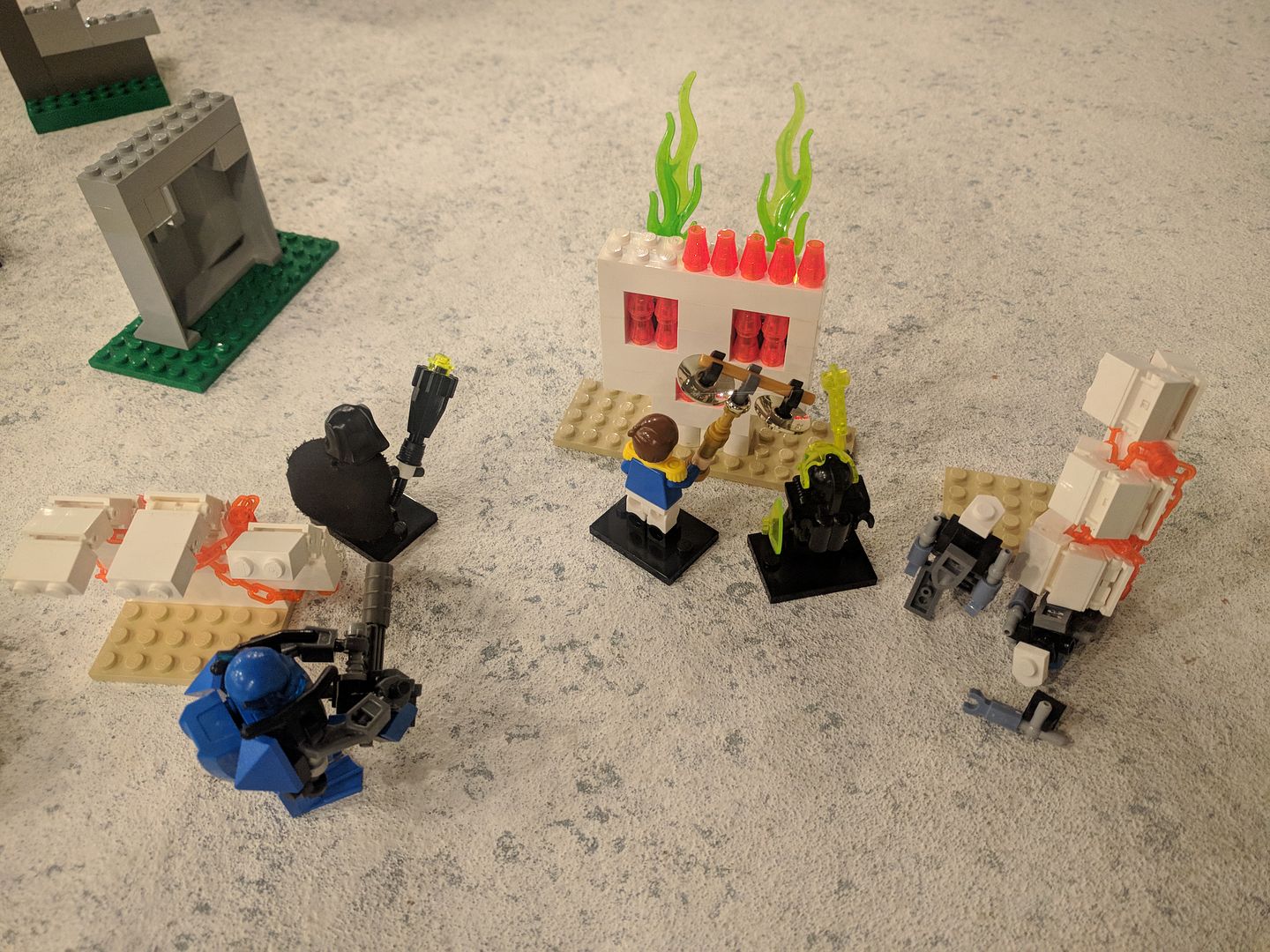 Both sides team up to defeat the Skeleton Boss. They manage to deal 3 damage to him (out of
8
). A drone is smashed by one of the Boss' hands.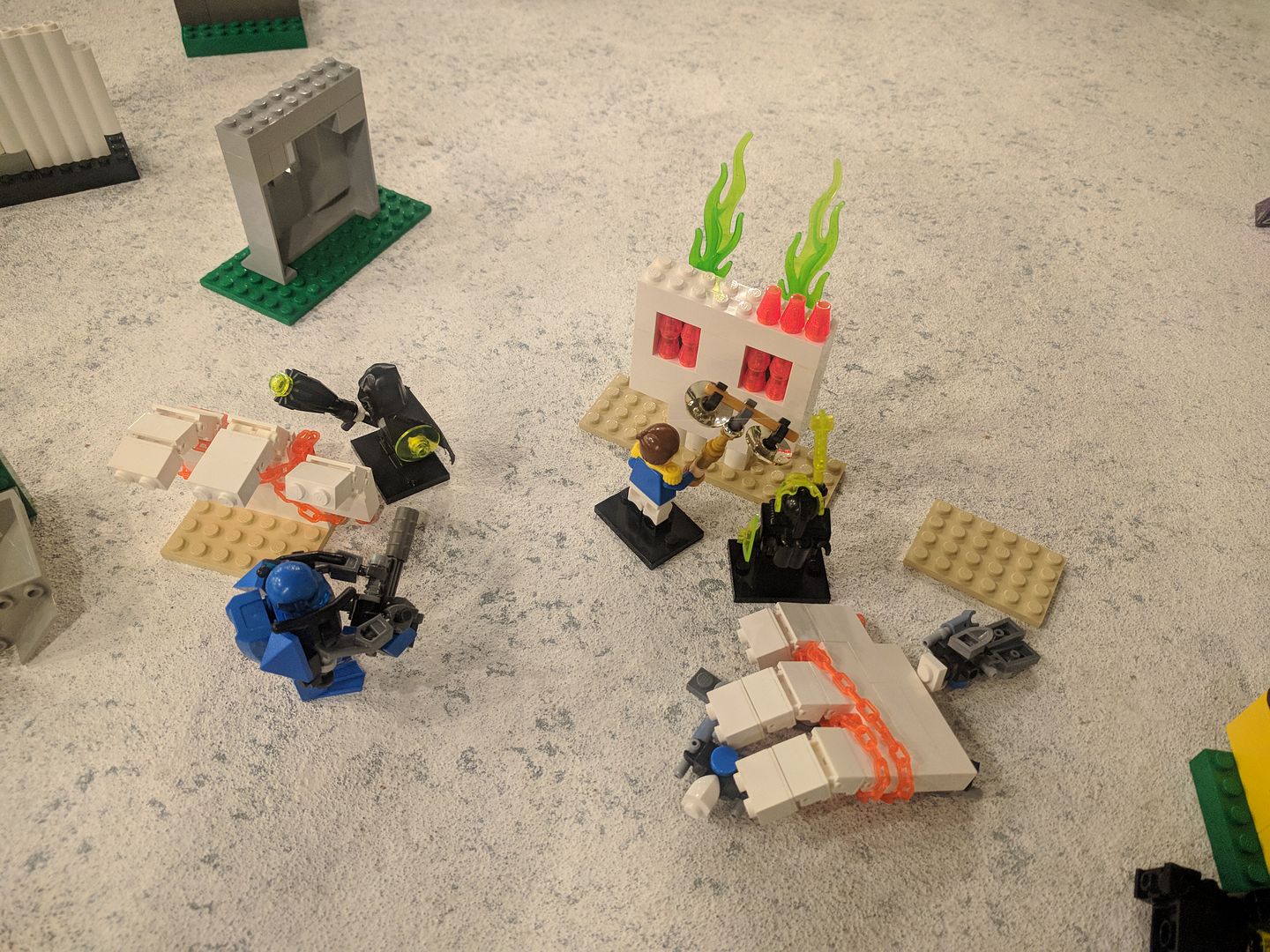 The last remaining drone is crushed, but 2 more damage is dealt to the Skeleton Boss.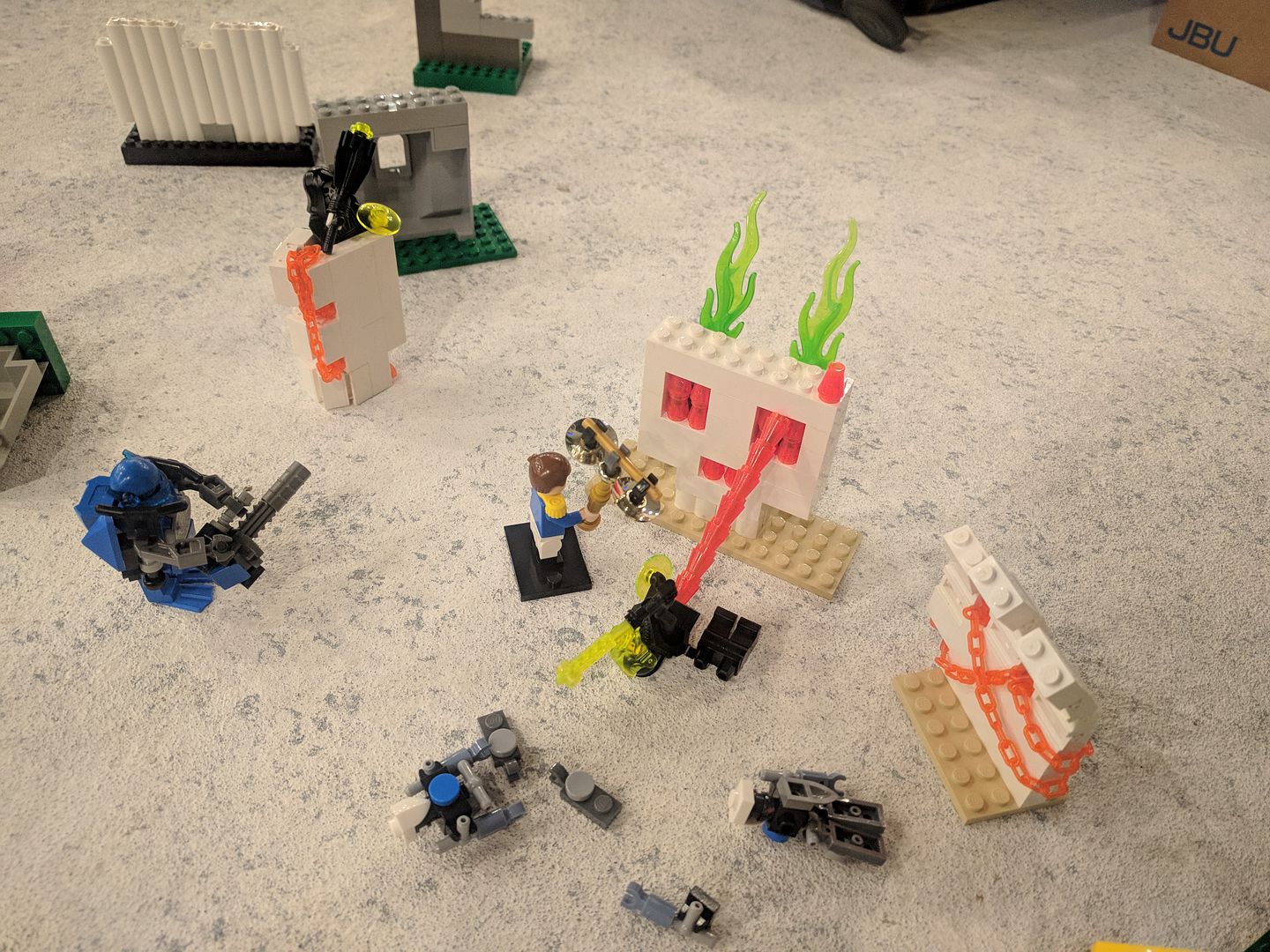 The Boss grabs Zupponn, but fails to kill him. He then fires a laser beam to dispatch the remaining ZMC trooper. He takes 2 more damage though, leaving him with 1 hp left.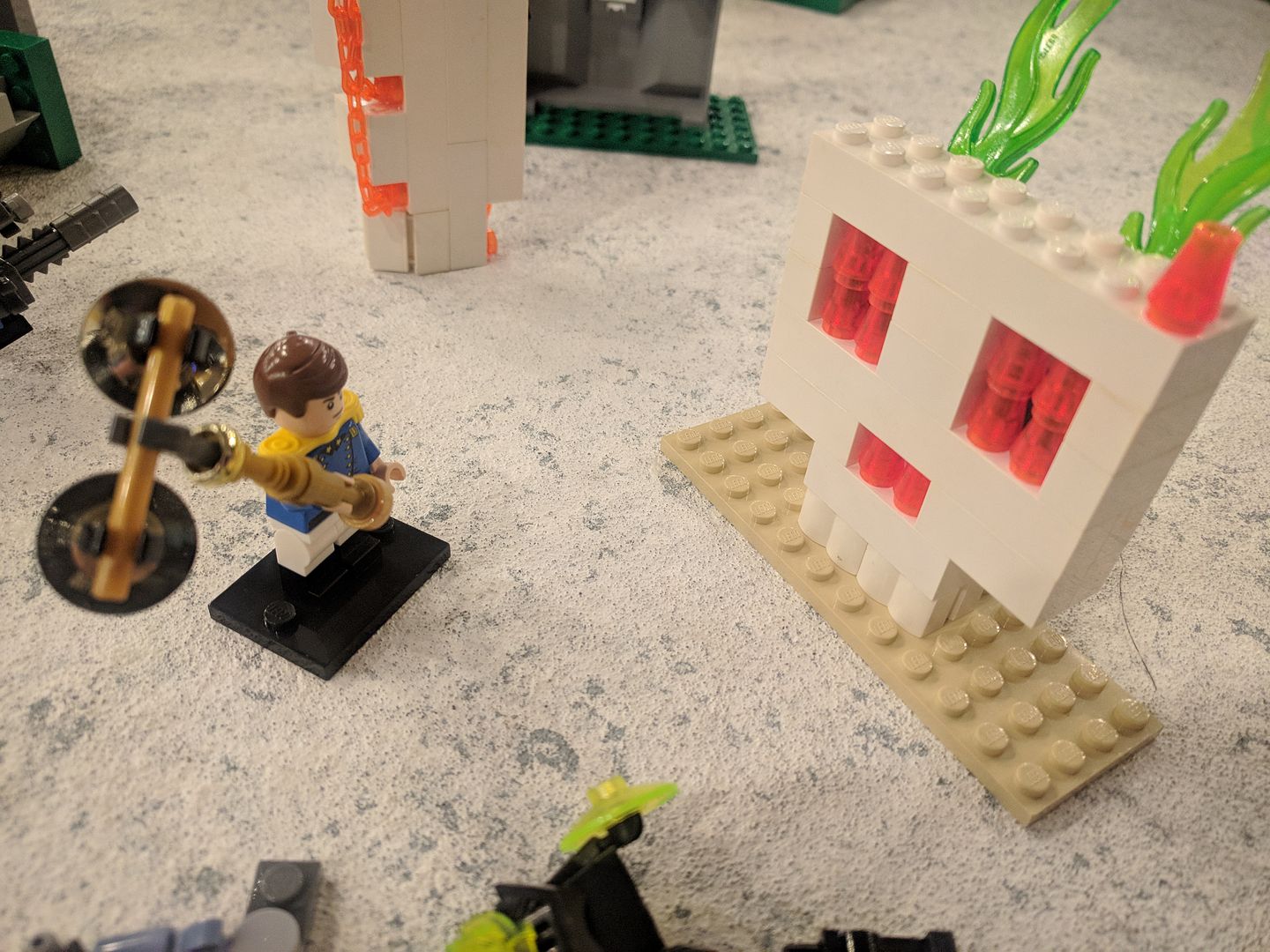 Archduke uses his scales to start up a magical spell...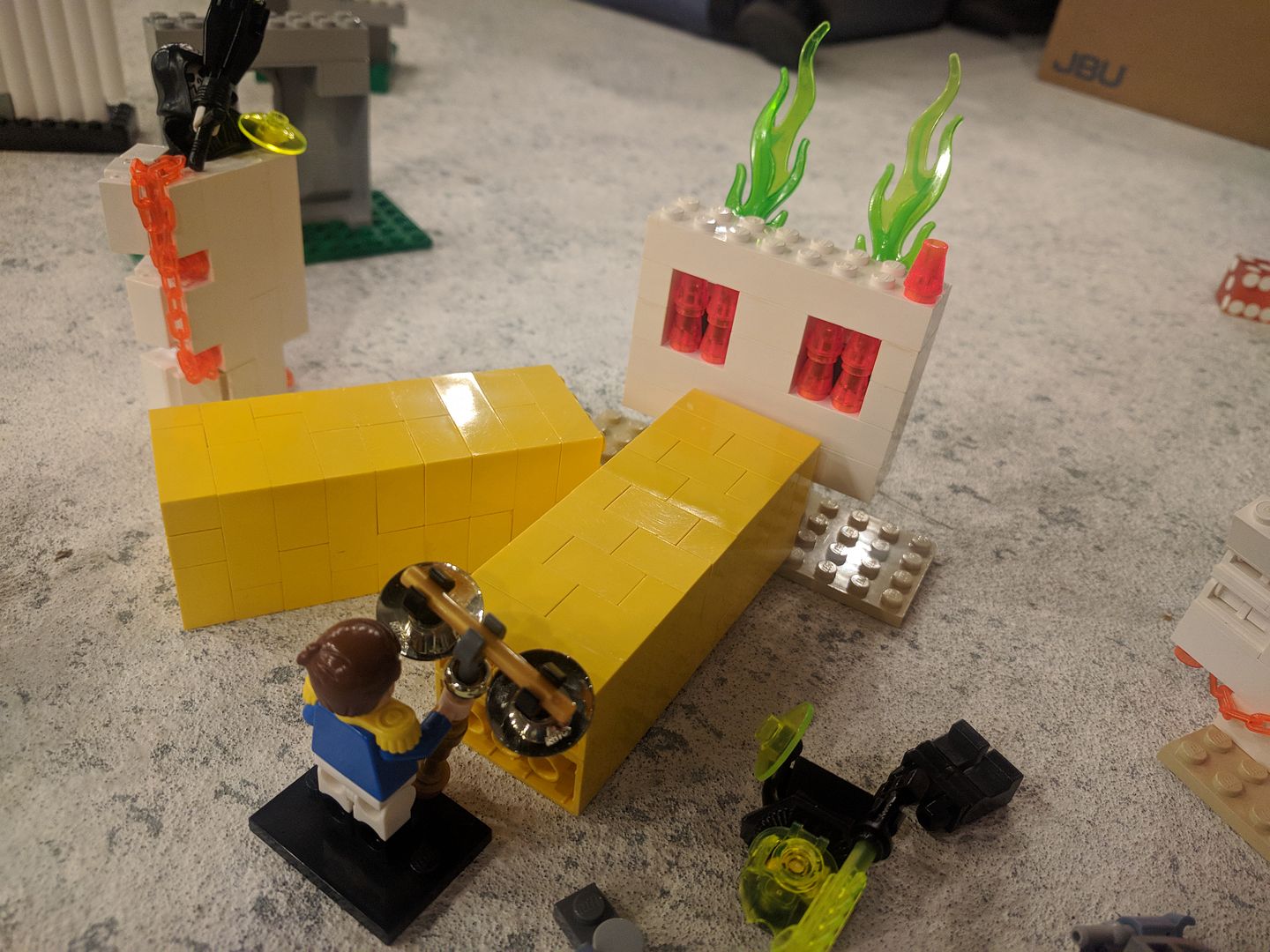 ...and blasts the Boss with a giant beam of energy! The Skeleton Boss manages to deflect the attack!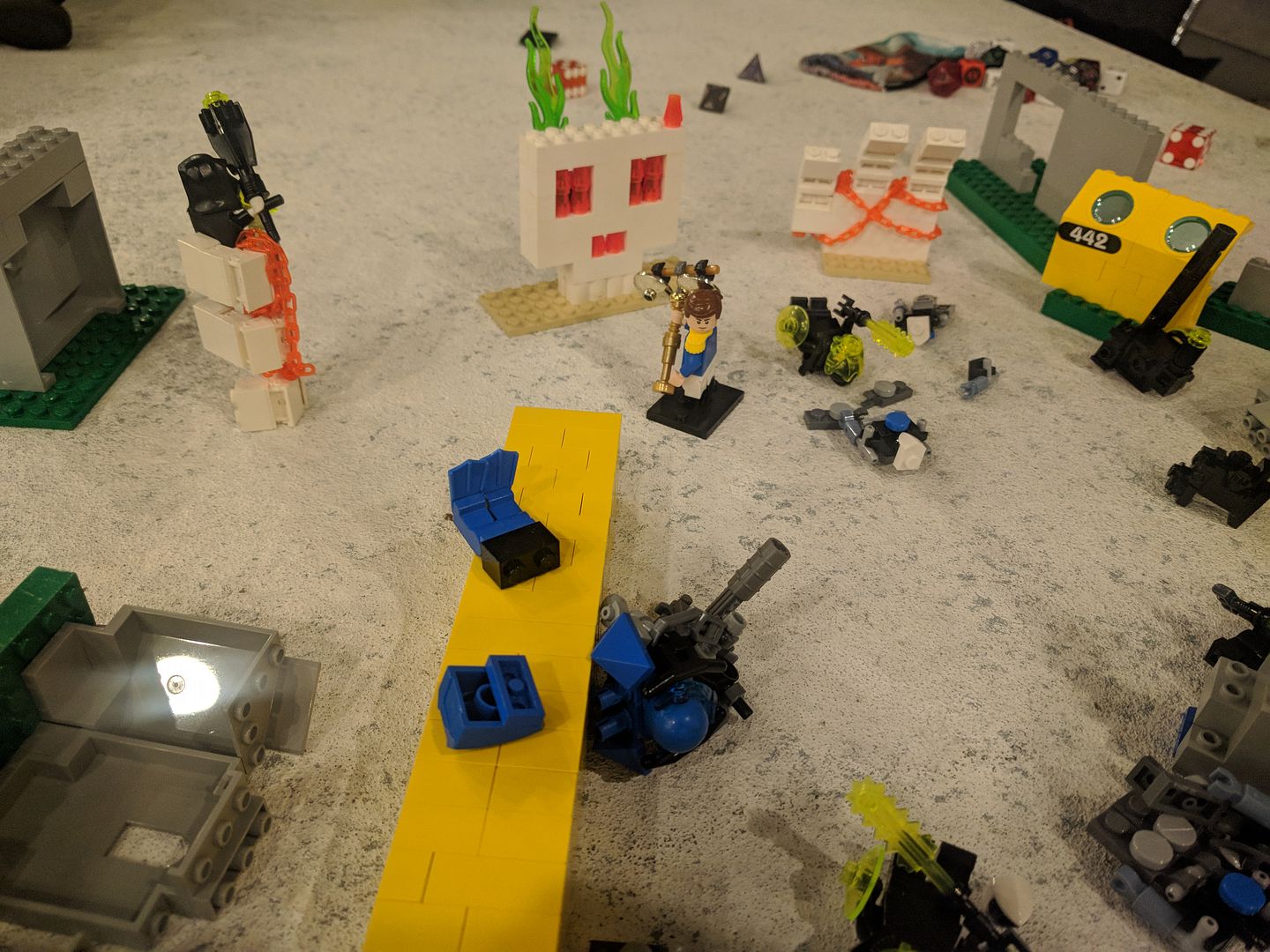 And the beam slaughters the Austrian hardsuit!
Archduke: "Shit!"
Zupponn: "Enough of this!"
He leaps into the air and dives straight down on the Skeleton Boss' head!
The Skeleton Boss is defeated!
Zupponn: "Well, that was fun. We'll have to battle again sometime."
Archduke: "Agreed."
They then fistbump so epically that the rest of the Brikverse can feel the awesomeness.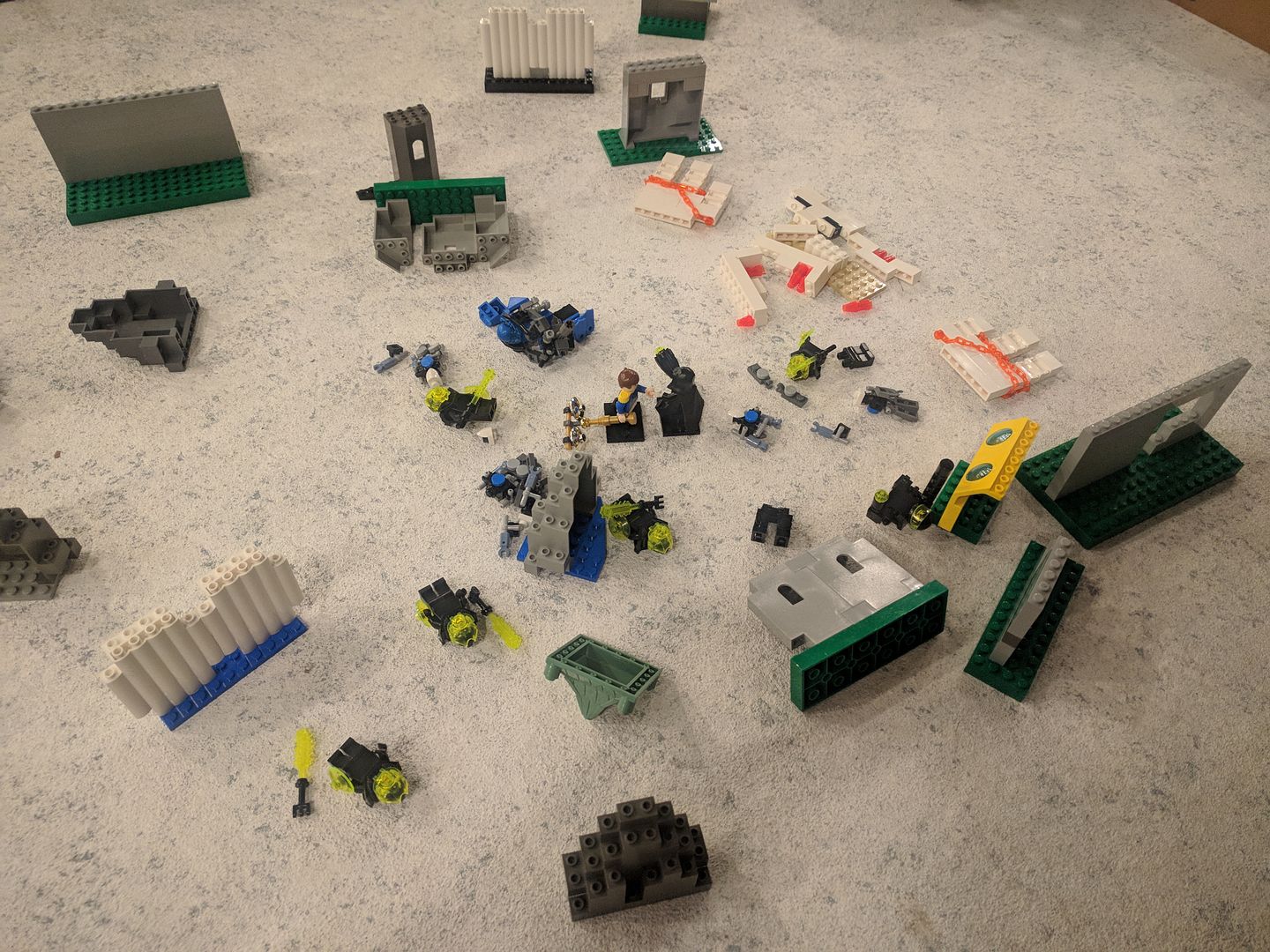 Final ove
r
view.