Hello there. I am gonna present to you a battle between a giant green golem and a bunch of Stormtroopers, leaded by...Wedge Antilles!
Well, vote on the poll.
Oh, for the golem, i made the following rules:
You must destroy all of its members to destroy the main structure.
Pics:
The Battlefield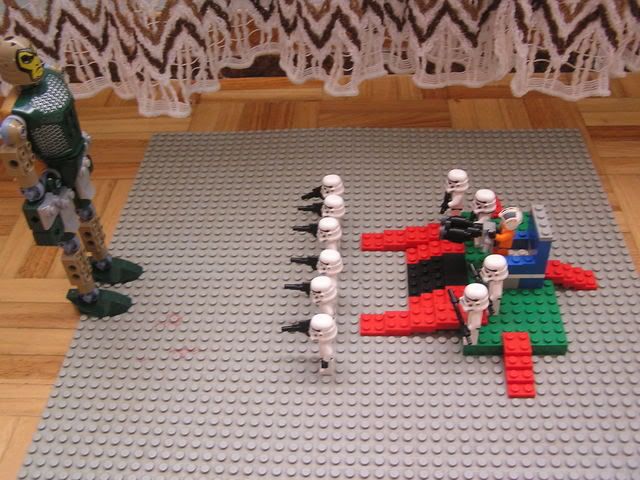 The Green Golem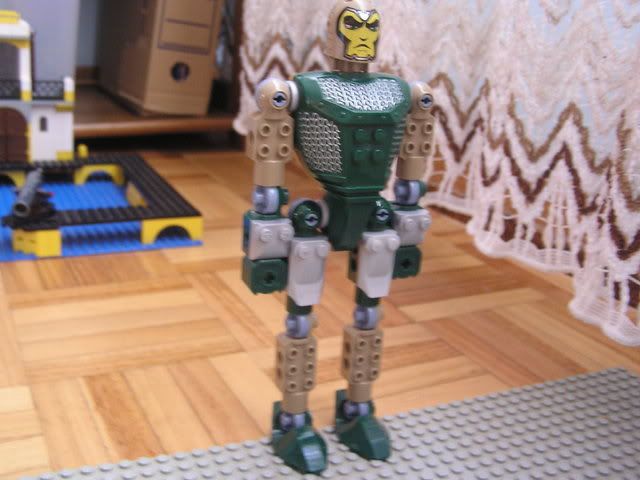 The Stormtroopers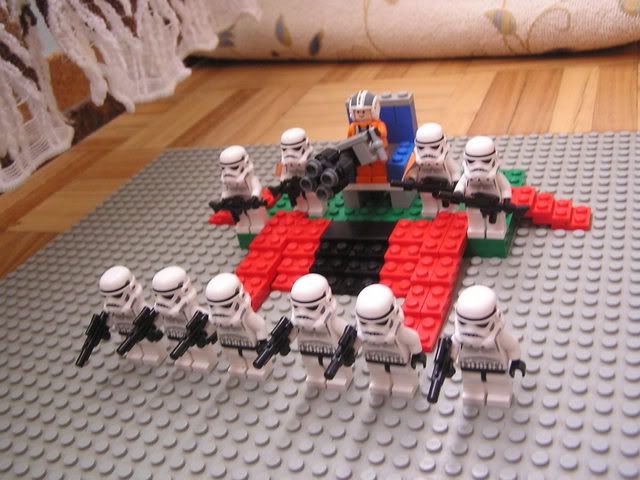 THE BATTLE STARTS!
The Green Golem makes a step.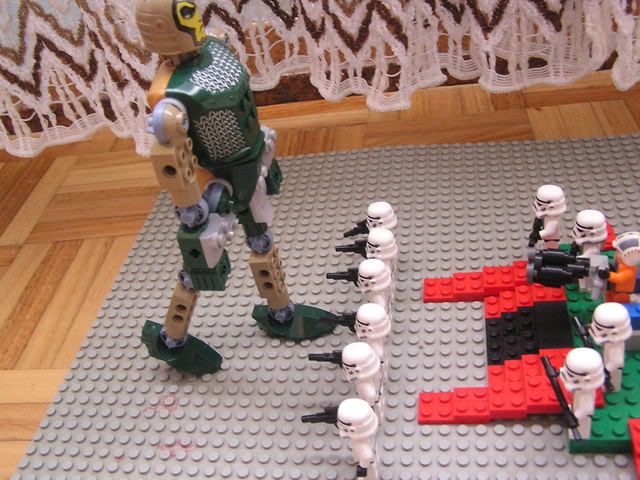 And makes a Kick Attack!
"AHHHHHHHHHHHHH!!!"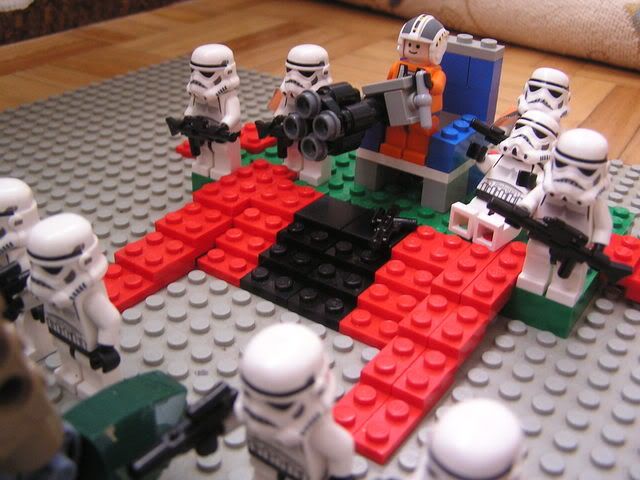 And the ST dies.
The Whole team makes a joint attack.
Green Golem looses an arm!
These remaining soldiers try to blow up his remaining arm, but they miss.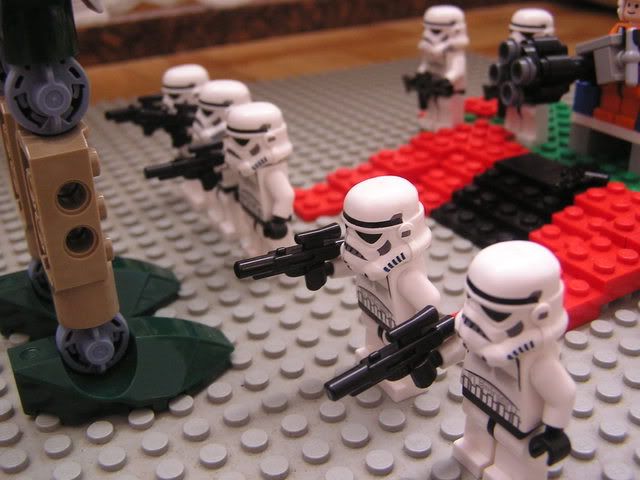 It's Green Golem's turn again. He grabs a ST by his head...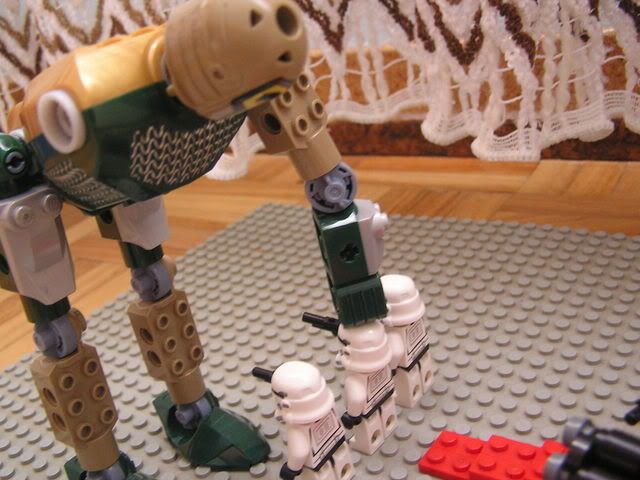 "PUT ME DOOOOOWNNN!!!!!"
KA-PLOWEE!!!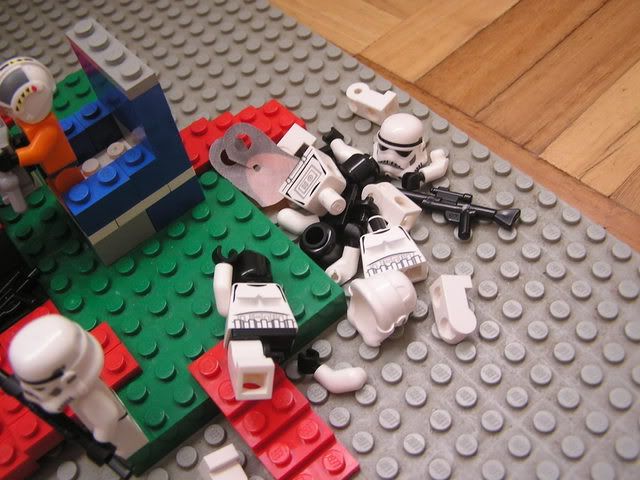 "Let's try it again!" says Wedge.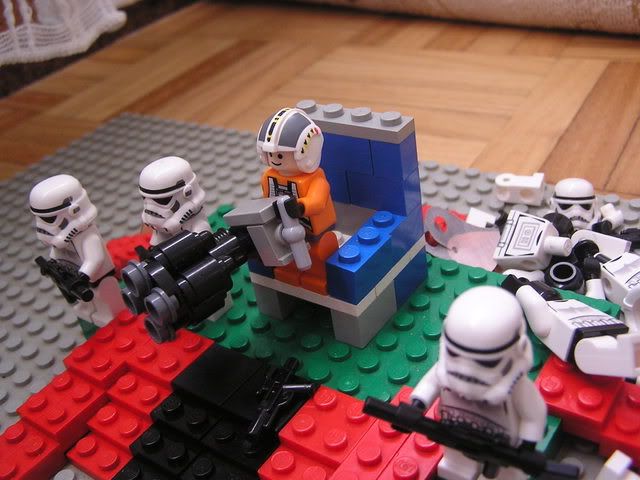 And Golem looses another arm.
And looses his left leg.
It's Golem turn again.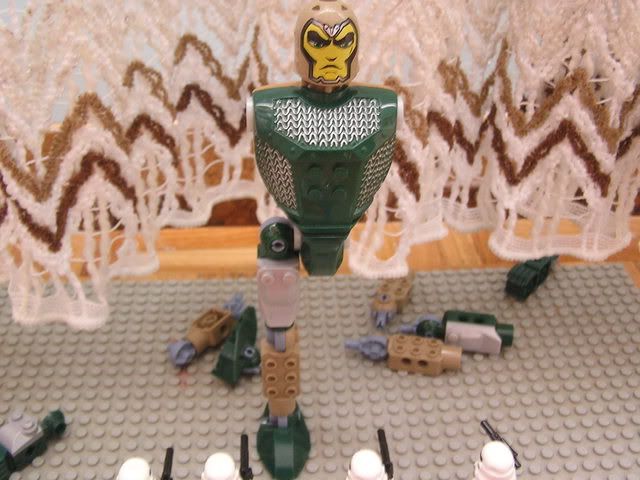 He makes a jump.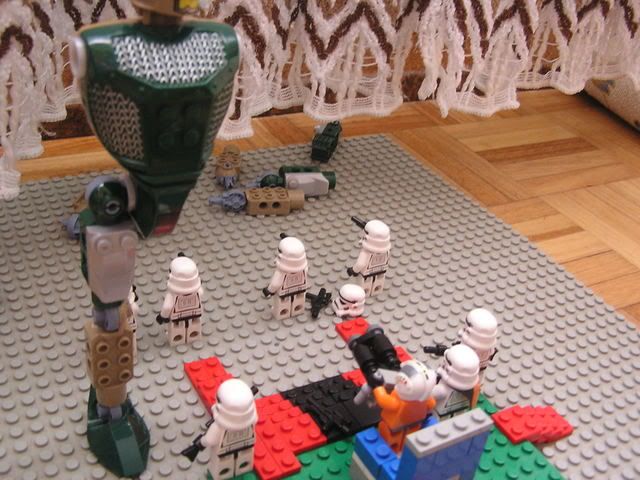 ZOMG!!! HE JUST THREW HIMSELF TO THE GROUP OF STORMTROOPERS AND WEDGE, KILLING THEM ALL!!! AND SURVIVES!!!
A trooper gets Wedge's minigun. All remaining troops sorround his last leg.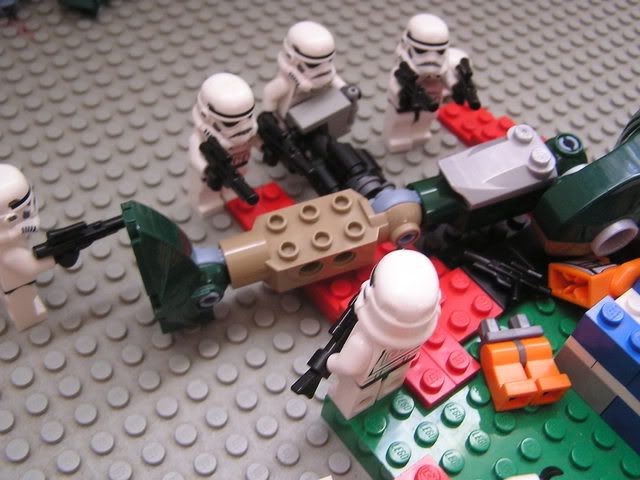 His last leg is destroyed.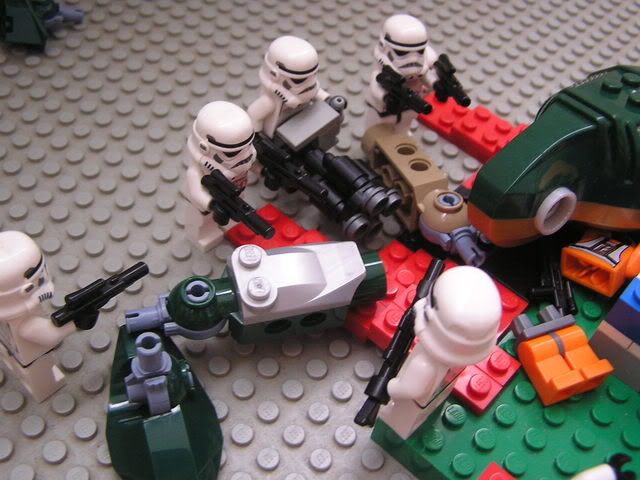 Golem is ready to be killed...or is he?
OH NOES!!! GOLEM PREFERS TO SELF-DESTRUCT RATHER THAN BEING KILLED BY SOME FILTHY ENEMY TROOPERS!!!
A loss for both sides, i would say. The state of the battlefield after the end: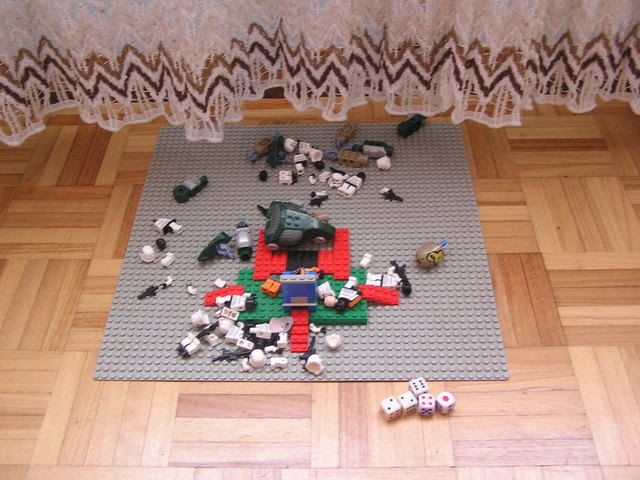 Ah...you thought someone would win, eh?