A lone individual that resembled a living armoury as closely as a man ever could arrived on the shores of the Kingdom.
Come to think of it, I've never really checked if there was anything beyond the oceans that bordered our Empire. Ships once sailed in this direction, but none ever returned... Hey, what's going on there?
Certainly inhabited, this place. It looks like some kind of invasion by other-worlders is going on, and they're enslaving those weak-looking dudes and forcing them through a portal.
"Look!"
I've been discovered.
"A slave! Get him!"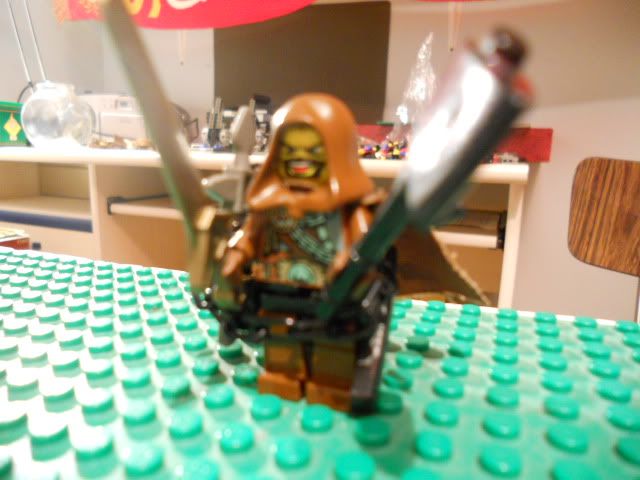 "A-ha! Seems this place has something to offer!"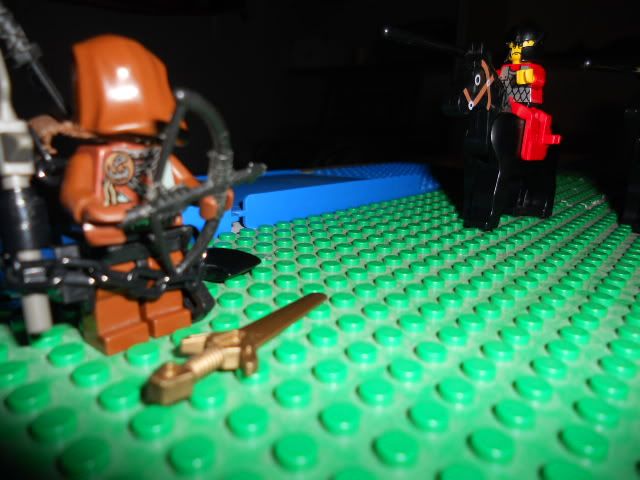 "Get him!"
As the Falx lancers charged, Zahru, with no place to put them, dropped his main weapons for a second and reached for his bow.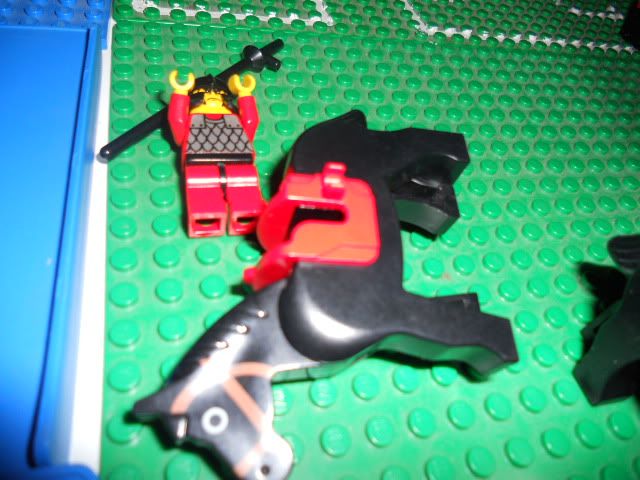 The bow shot through both horse and rider. Though it was not the weapon he was most proficient with, Zahru's bow was sure deadly; it held the same power as a crossbow.
"Argh!"
While at the same time retaining its range and better rate of fire.
"What the hell is going on there? Kill that barbarian already!"
An unhealthy number of Falx began to bear down on Zahru's position.
Upon which Zahru calmly reached for the axe connected to the chain that was slugged around his body.
With massive force, he sent it flying towards one of the lancers...
"Urghl!"
*whoosh*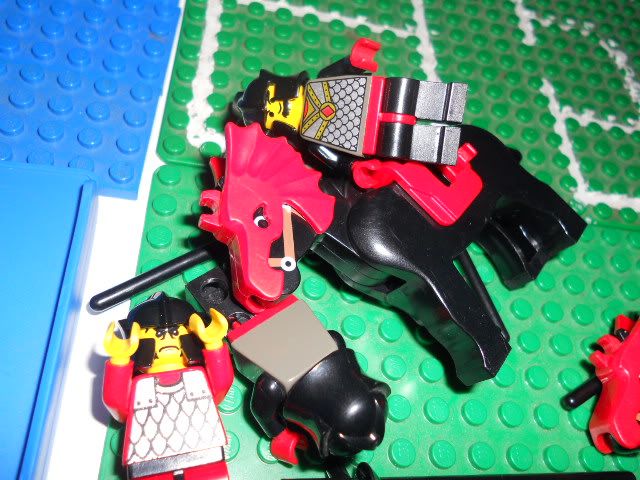 *clatter*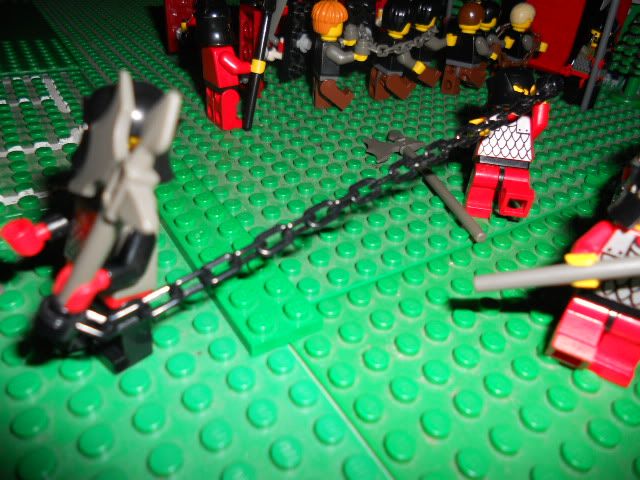 He then threw the axe and let the chain slip. It tore through a soldier's head and as it was stopped, the chain swung around and hit one in the face, breaking his nose and killing him instantly.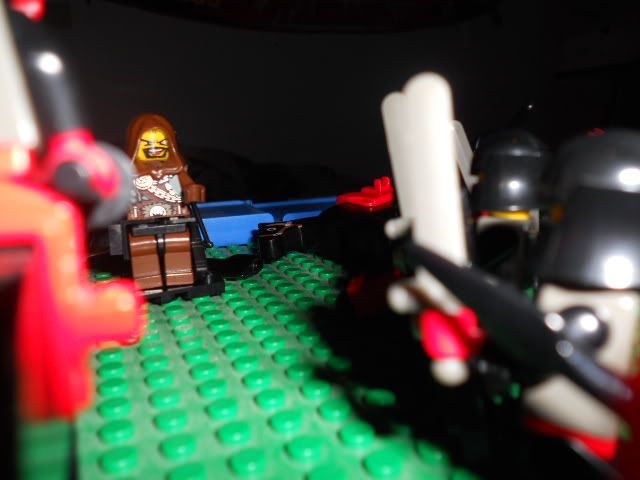 However, a rider had almost reached him and his little move had left the Slayer without time to pick up his weapons.
Time to get inventive.
"Aaaah!"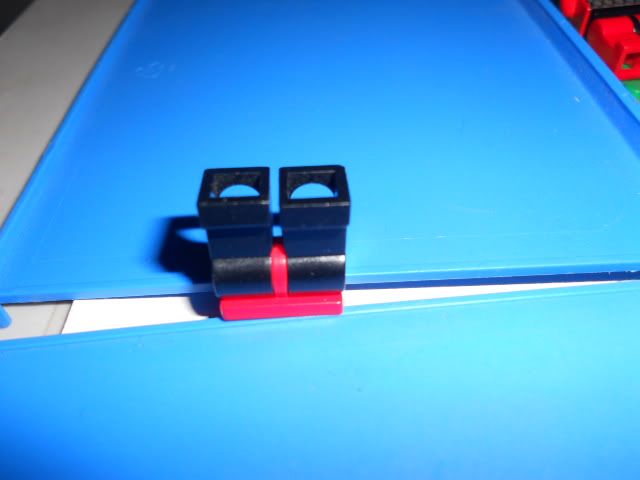 The soldier landed in the water, where his armour pulled him down.
Zahru then threw the lance through a soldier that had gotten close.
Drawing his katana, he slashed right through another's defences, but his right side was now undefended...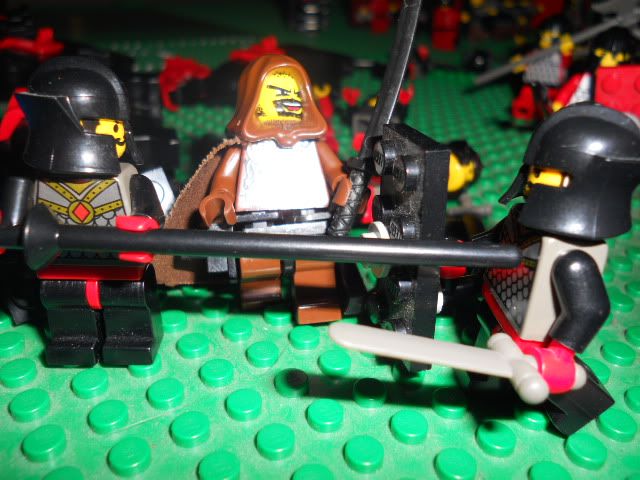 "Aah!"
Bending back, he managed to barely avoid the sword and caused the lancer who had gotten up again to stab his mate down.
The katana quickly ended it for the lancer before he could express any regrets.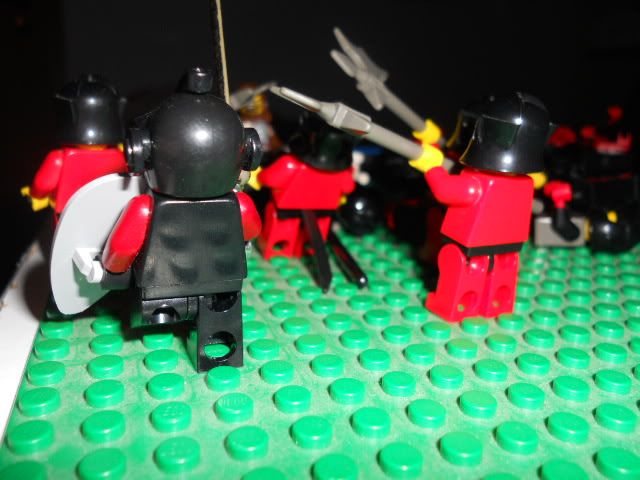 When Zahru sent his katana flying into the final spearman, the first wave had been dealt with, but one of the commanding knights was leading more heavily-armed reinforcements against him.
"You're charging in like savages! This is a disgrace to our name! Organise your efforts! Encircle him and attack simultaneously from all sides!"
Using their superior numbers, the halberdiers managed to get Zahru in a bit of trouble. Having picked up his main weapons again, he managed to block the first incoming strikes above his head, but a third one was aimed at his unprotected stomache...
"Die!"
To be continued...