The R.I.N is a Relatively new faction, due to the fact that the planet had just recently came out of a long nuclear winter. The R.I.N started when the planet was deemed safe to inhabit again. At first, The R.I.N was met with resisitance, such as roving gangs and the United Communist Powers (U.C.P). The R.I.N fought with the U.C.P for 20 long years until the R.I.N launched a massive offensive on the U.C.P capital. With the R.I.N proving victorious, they set up a a new world order. After extensive mining research, they found extensive amounts of Red-Transparent ore deep below the surface of the planet. It's incredible power has been used to run a variety of things, from cars to planes to even cities.
Enough origin story for now, let's get to my army!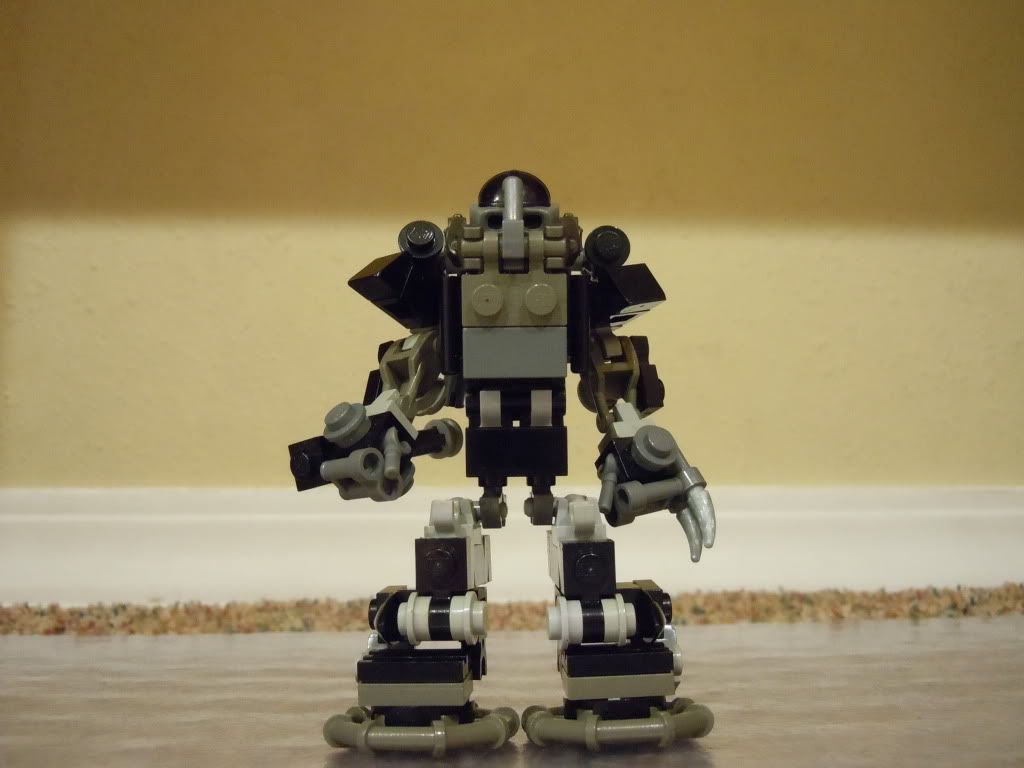 "The Punisher" Main combat mech.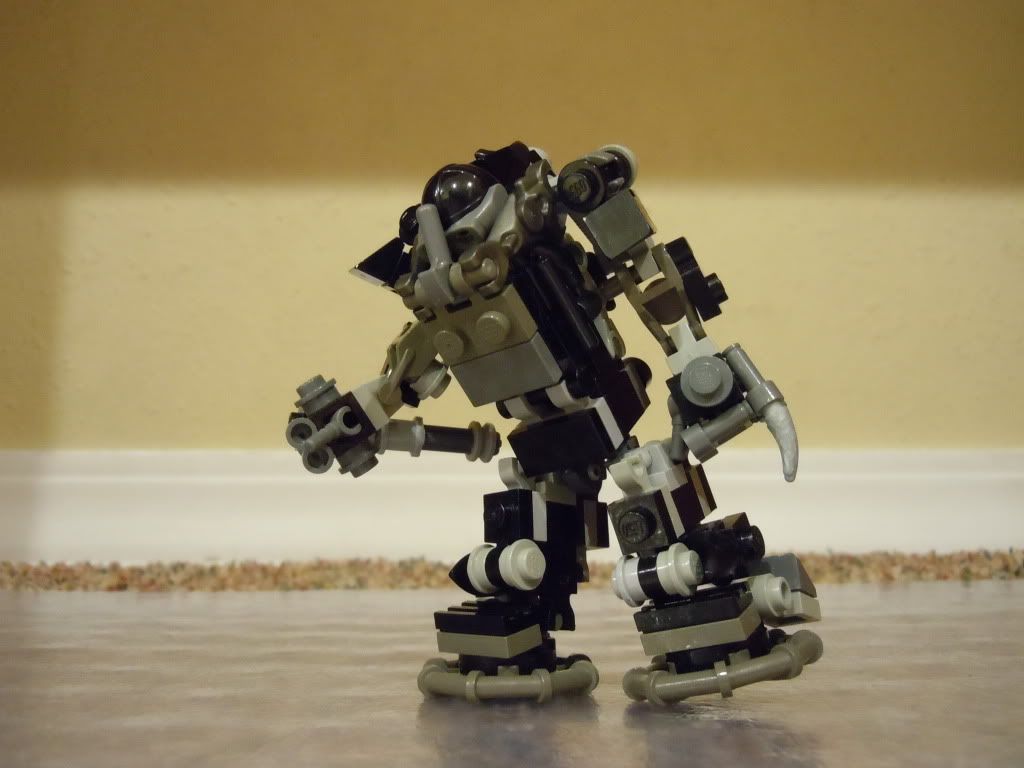 Showing the minigun, folded up.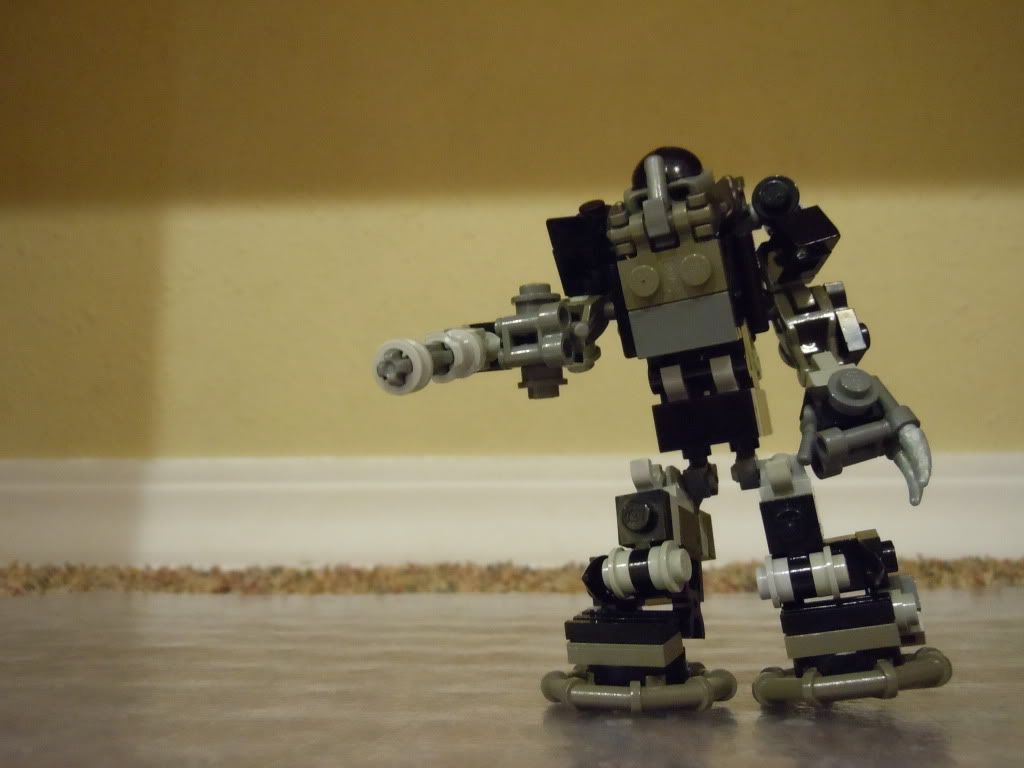 Minigun, folded outwards.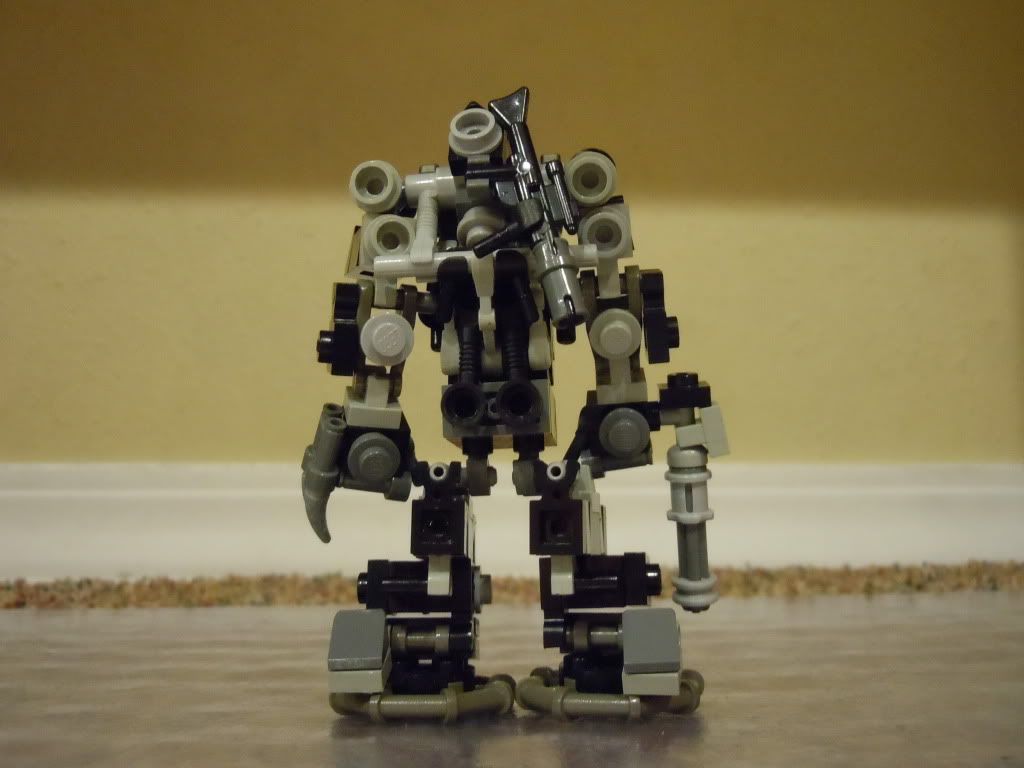 Assault rifle on the back for the pilot.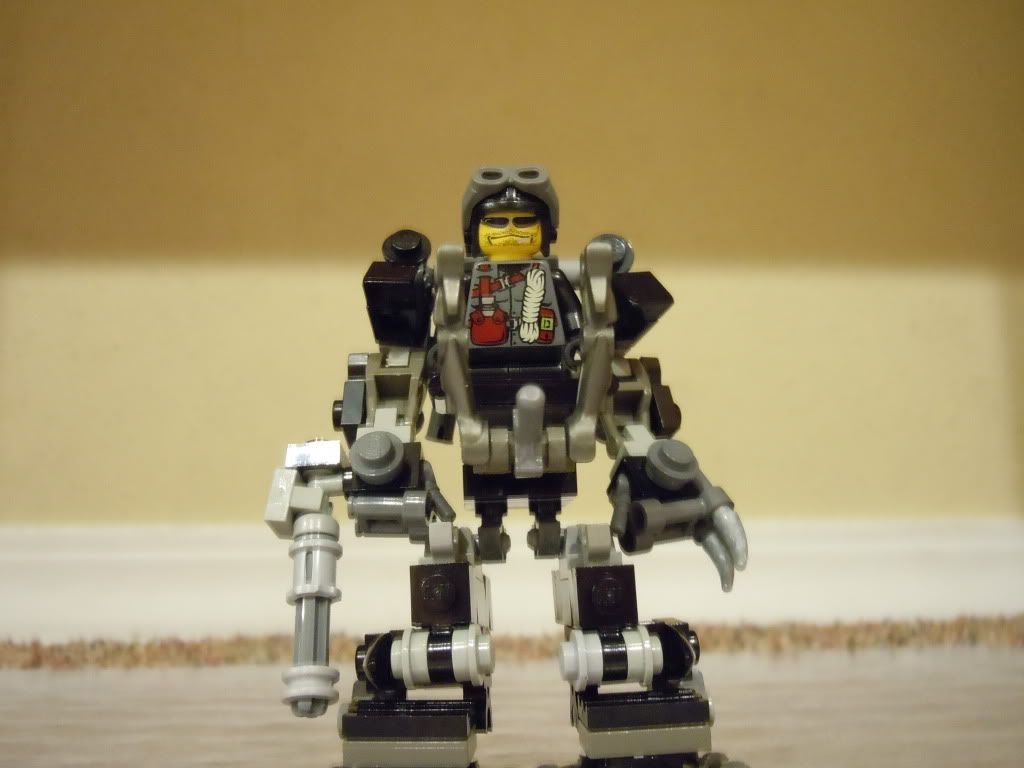 It opens! And it fits a full minifig.
Sniper attachment.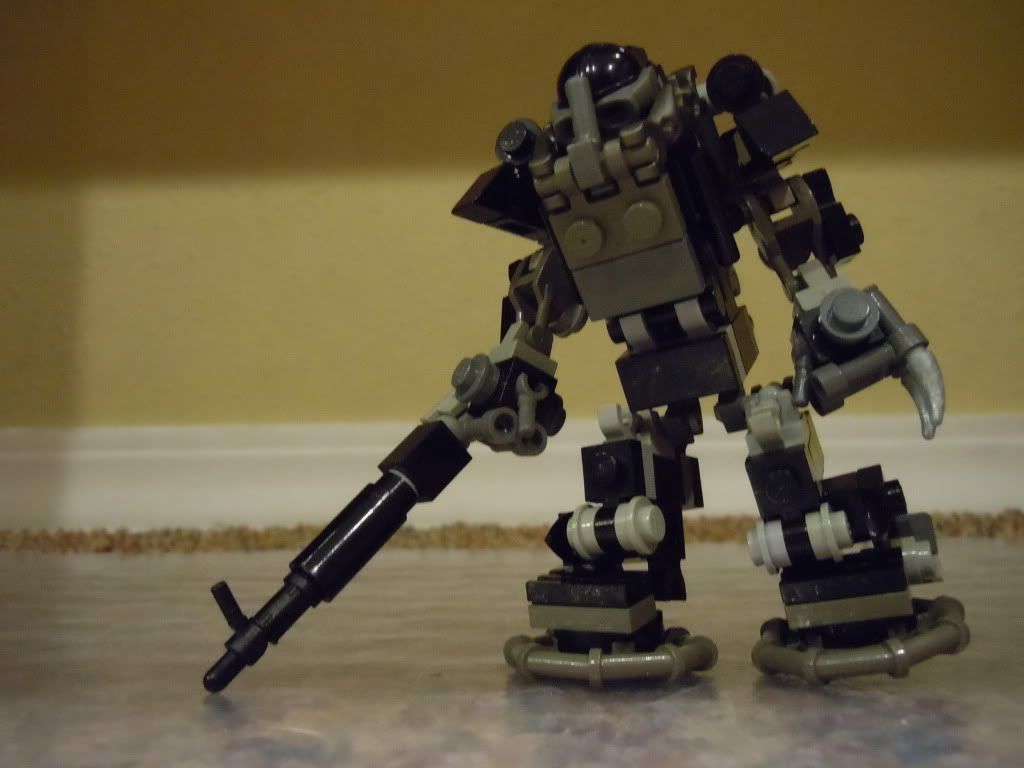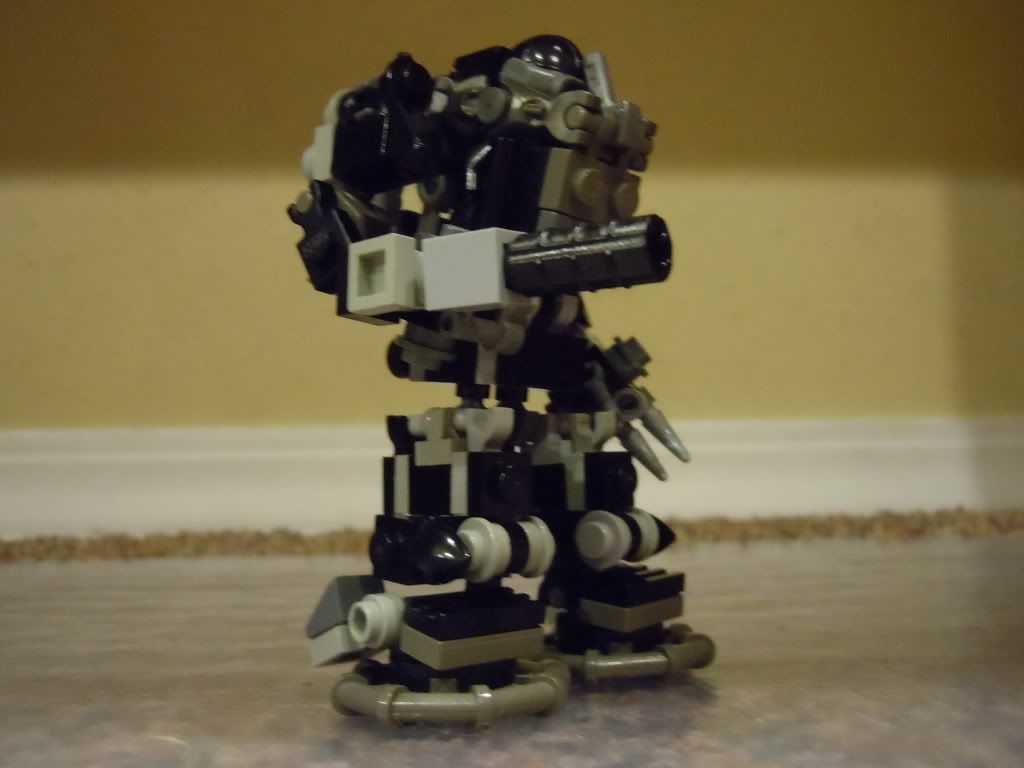 Grenade launcher Attachment.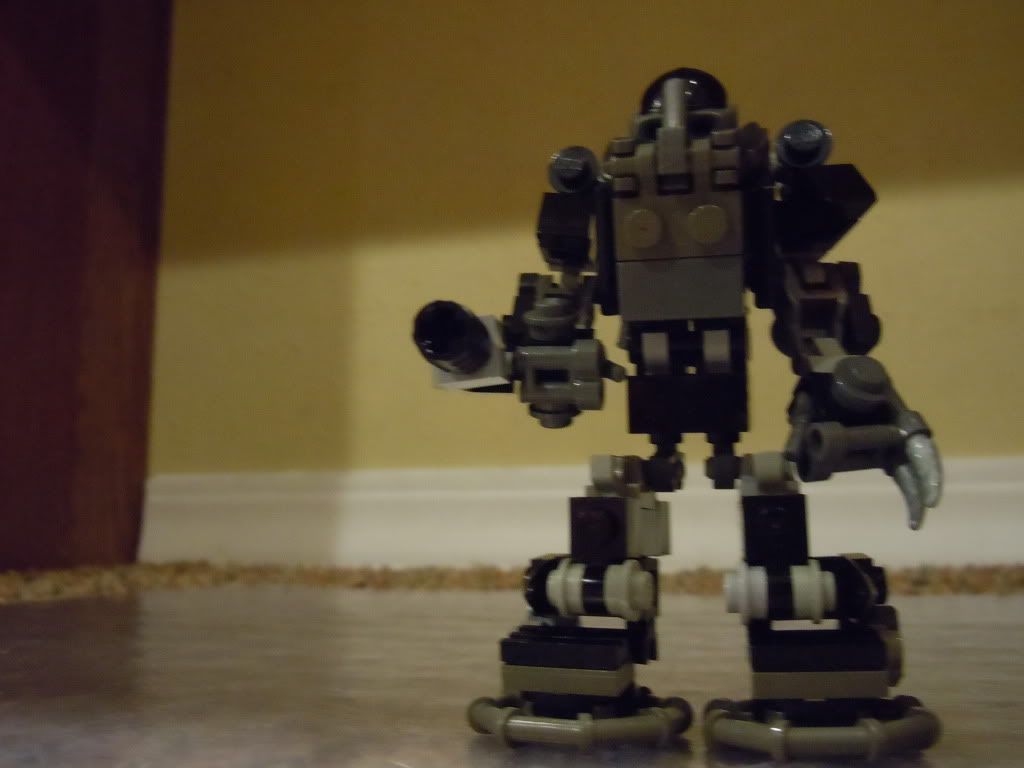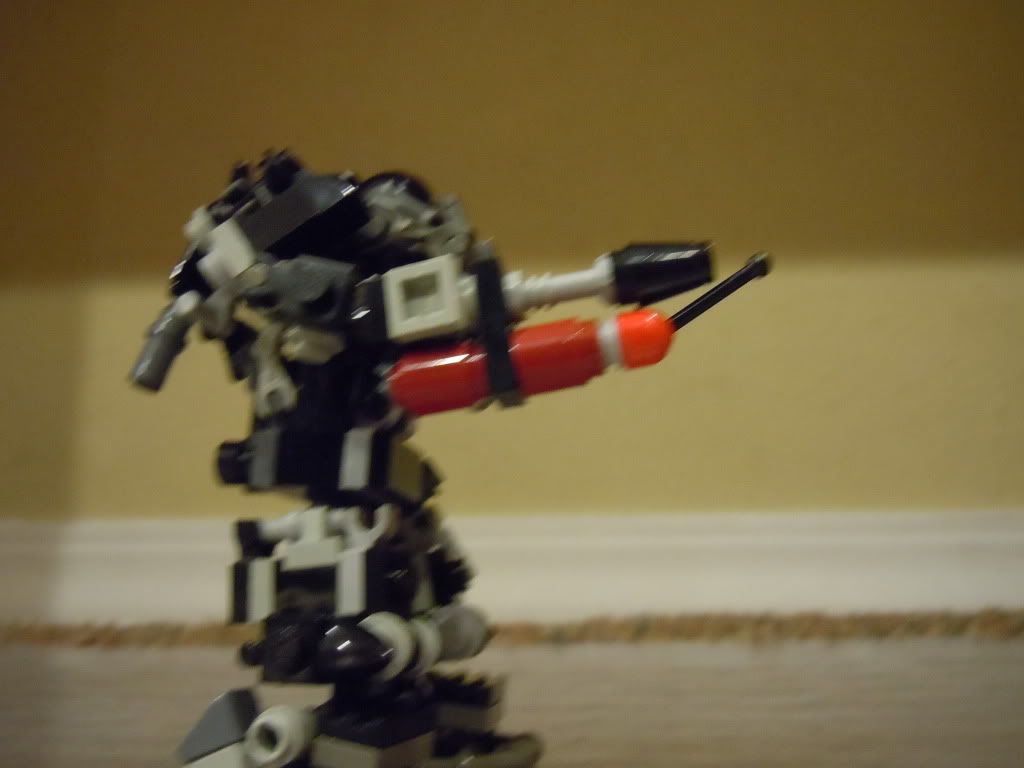 Flamethrower attachment. (F***ing blurry pics.)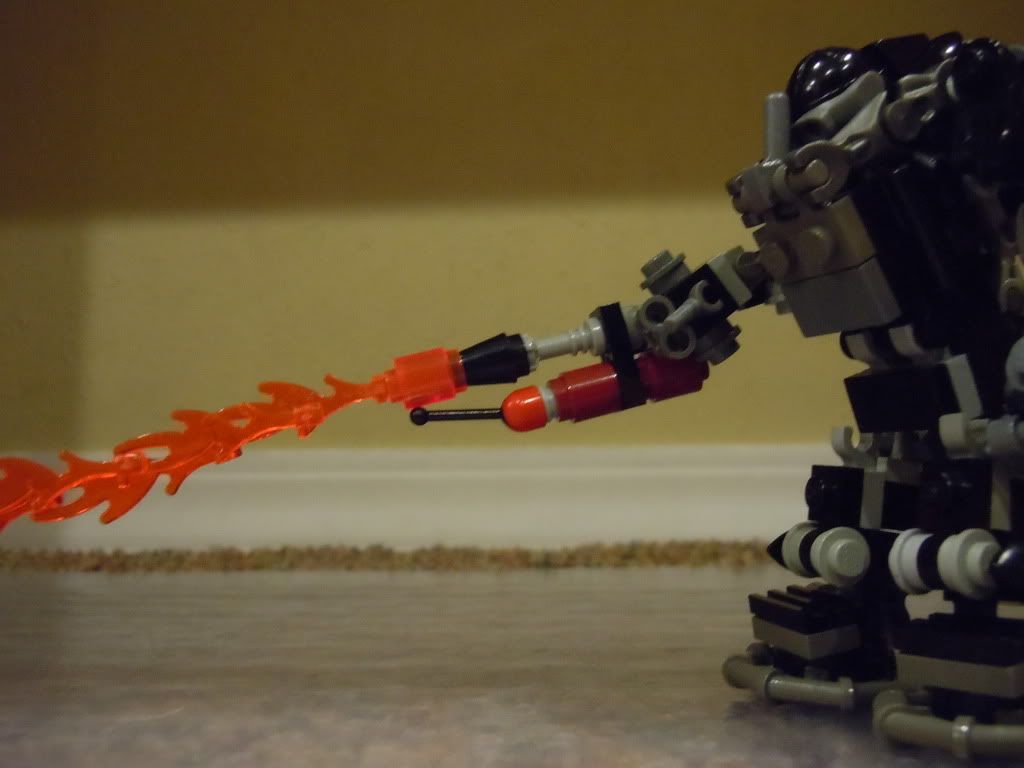 Flamethrower in action.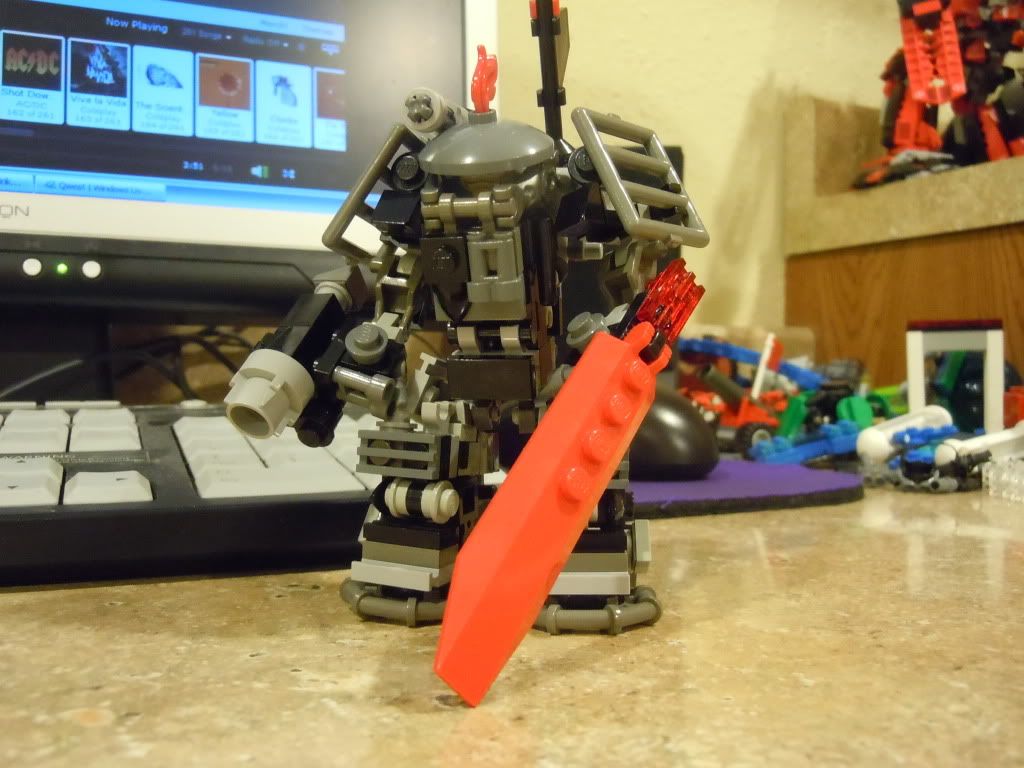 The latest edition of the Punisher.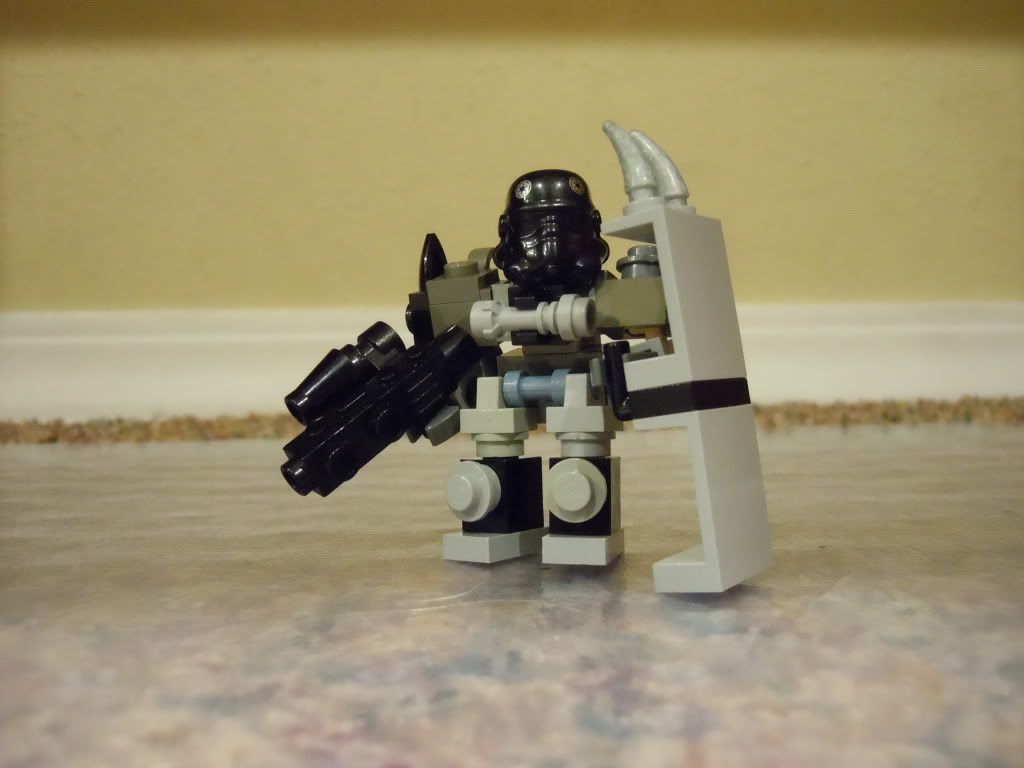 Juggernaut (Credit for Z-suit goes to Zeessi)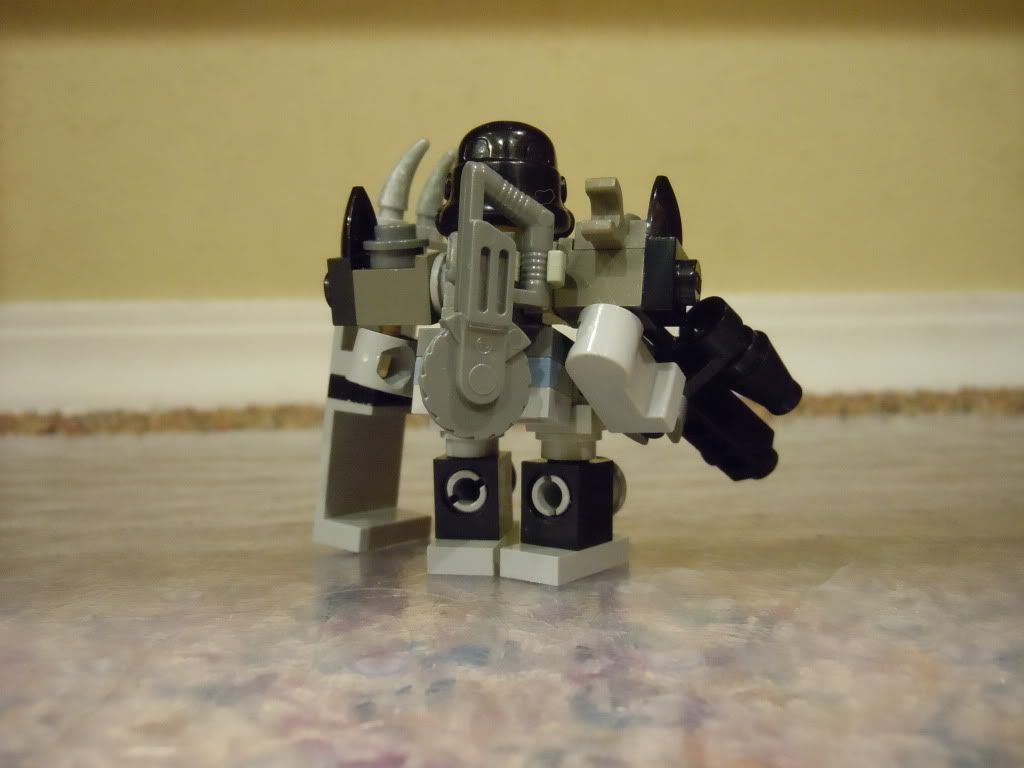 Back view. It has a buzzsaw for a CC weapon.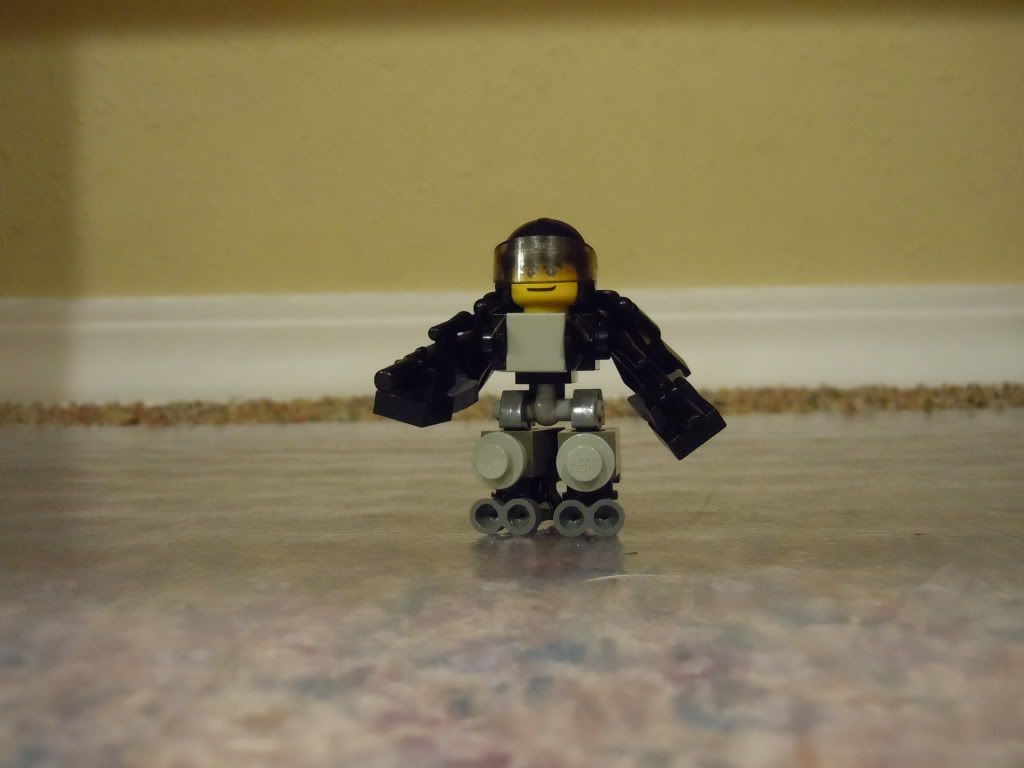 "The Officer" Powersuit. (credit for suit design goes to Pasukaru76.)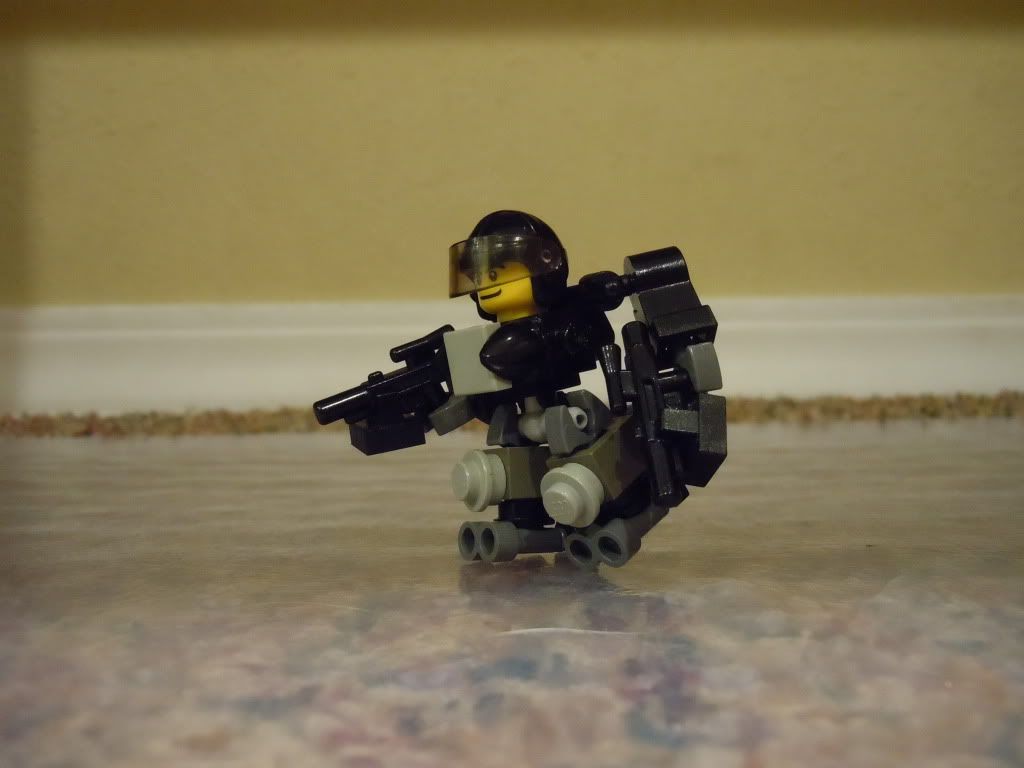 It can move!
My troops.
Left to right: Spy, Sniper, Sapper/Engineer, Grunt, Flamethrower trooper.
The Man In The Top Hat, My faction's hero.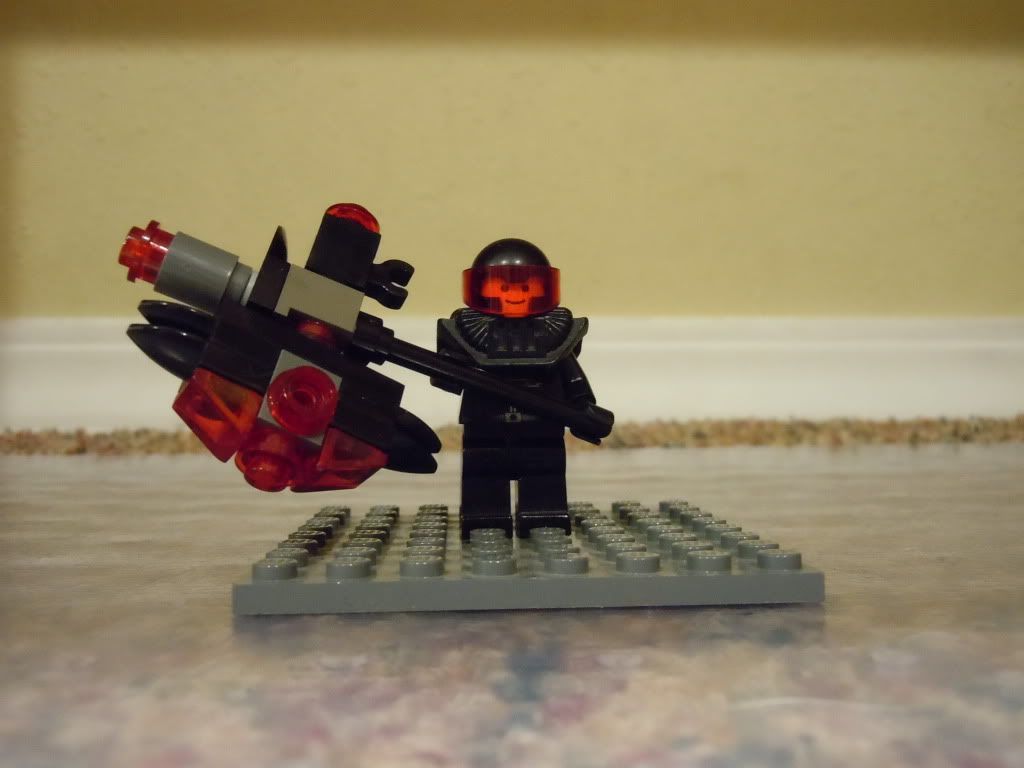 "Ubermensch" An experimental Super-Soldier.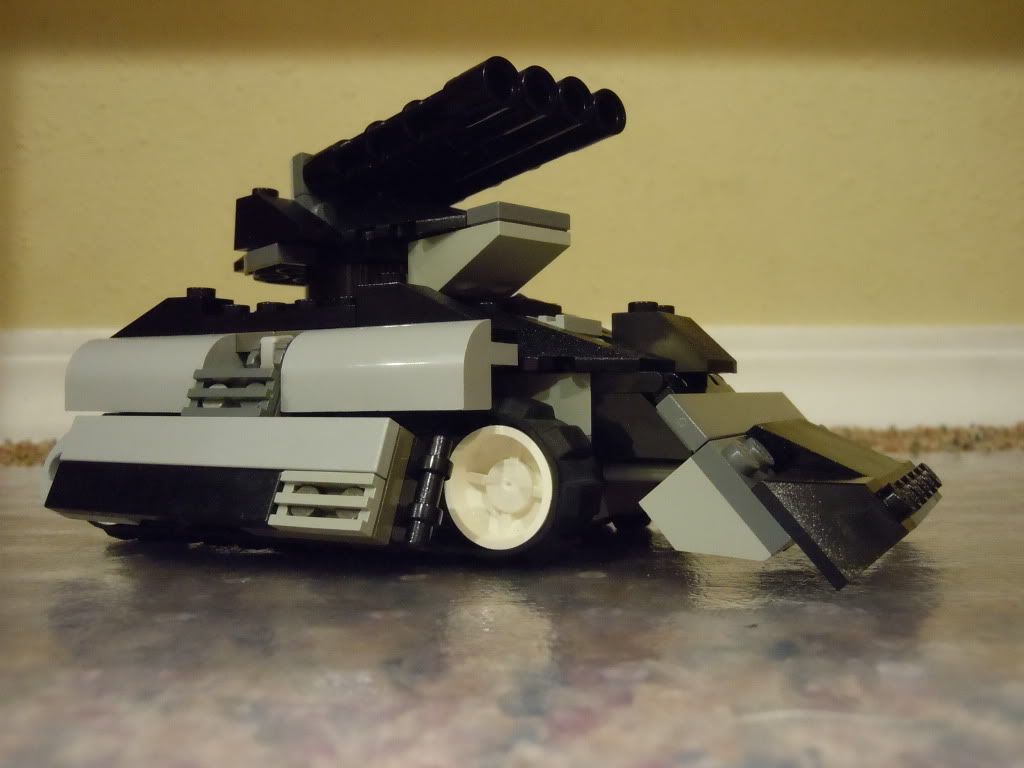 "The Pummeler" Missile artillery.
It has a plow in the front and 4 barrels.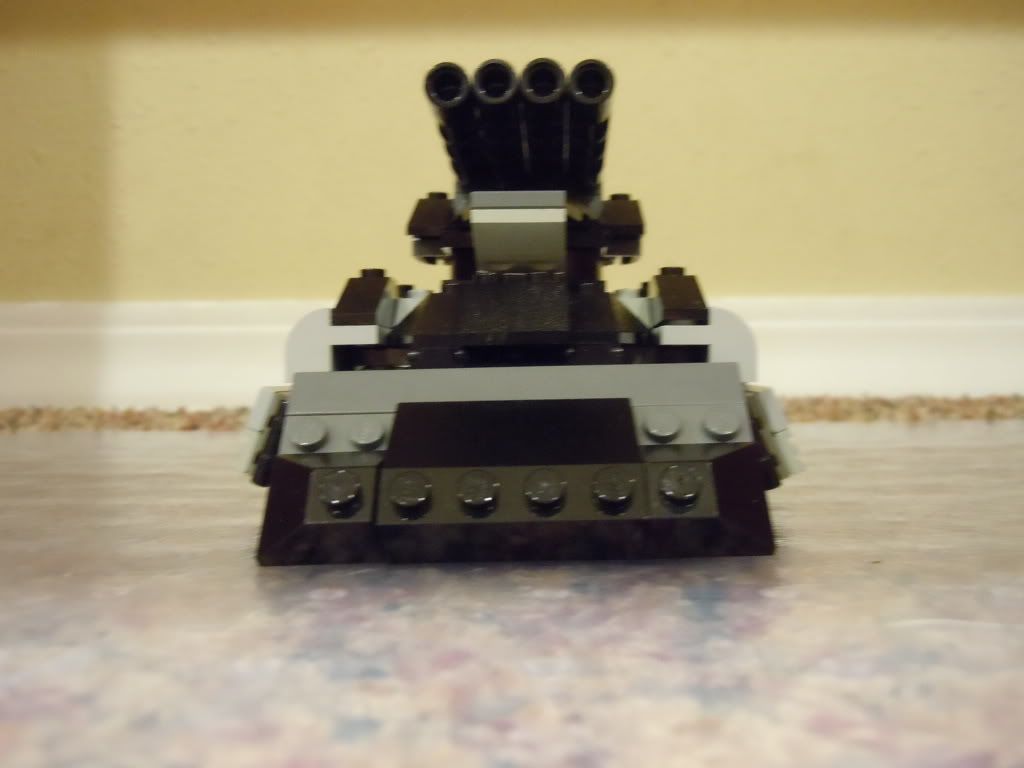 Front view.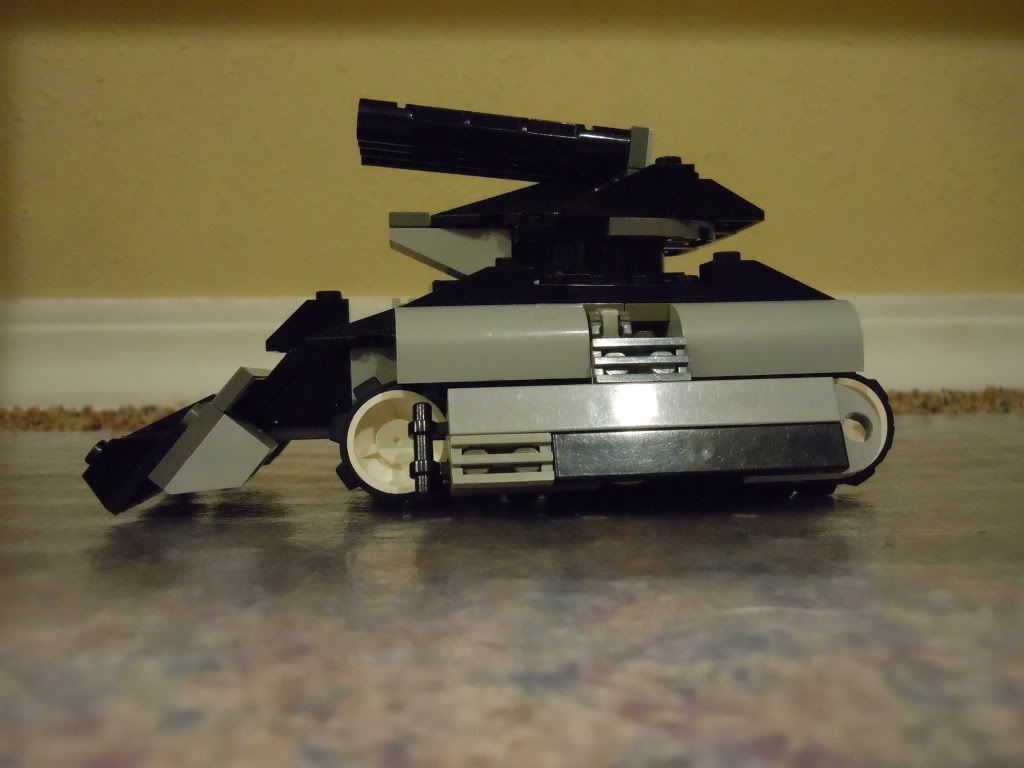 Side view.
Back view.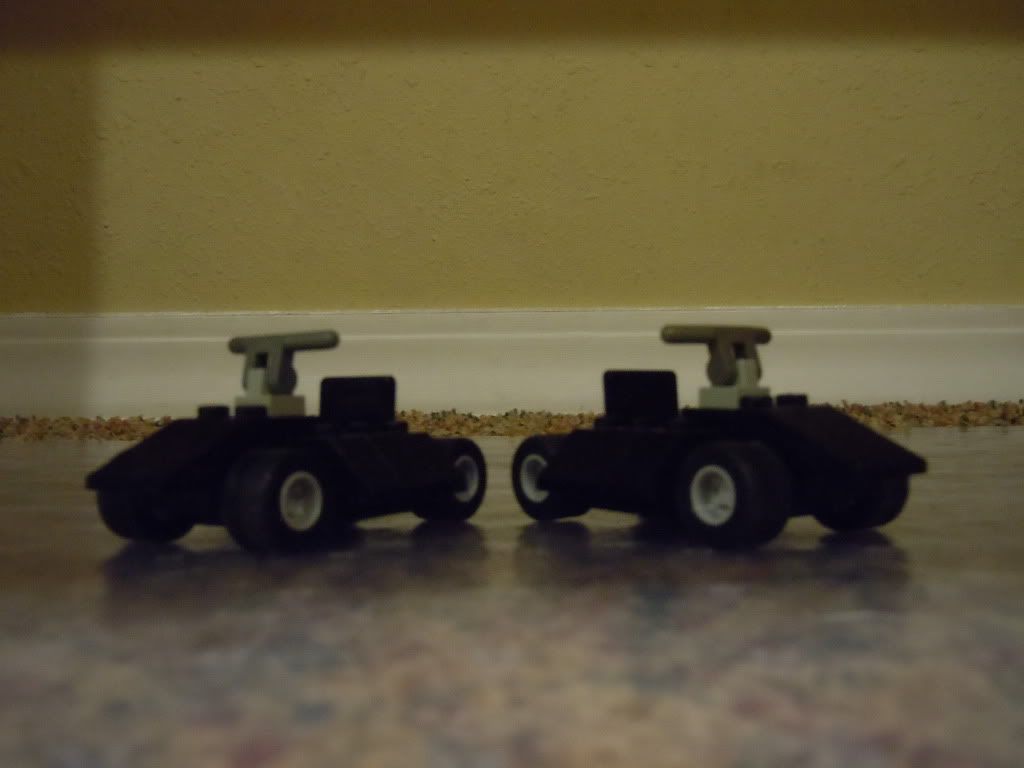 Battle Karts.
Essentially, they are armored Go-Karts.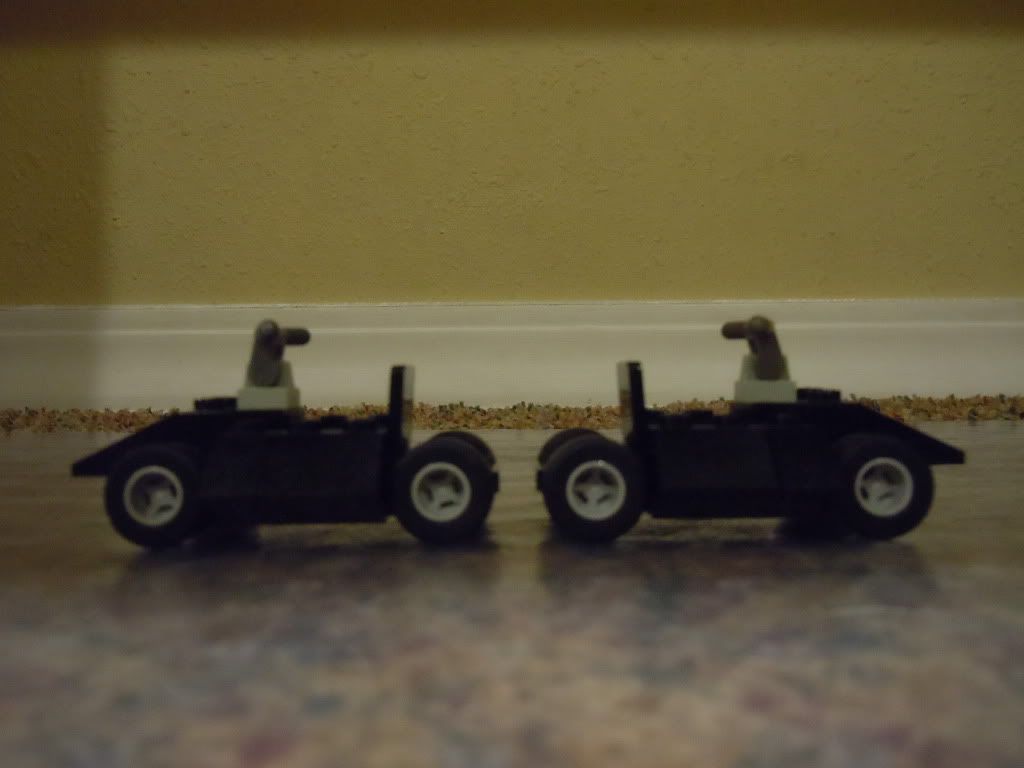 Side view.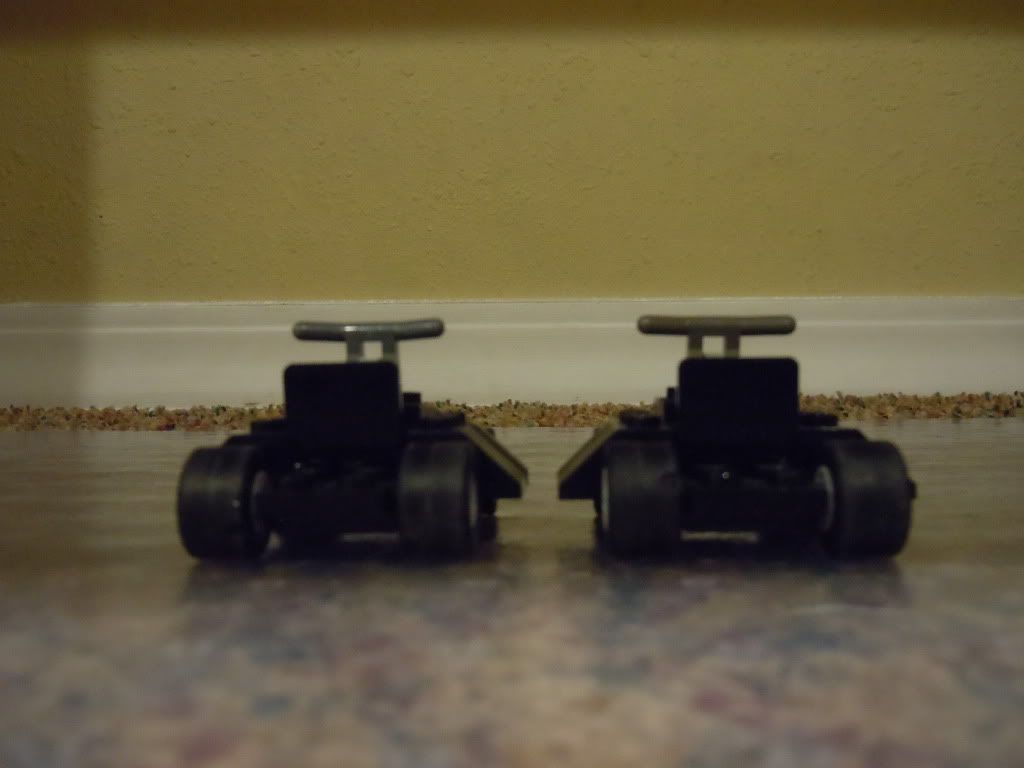 Rear view.
"The Panther" LRV.
Has a rear-mounted minigun, and thick frontal armor for ramming.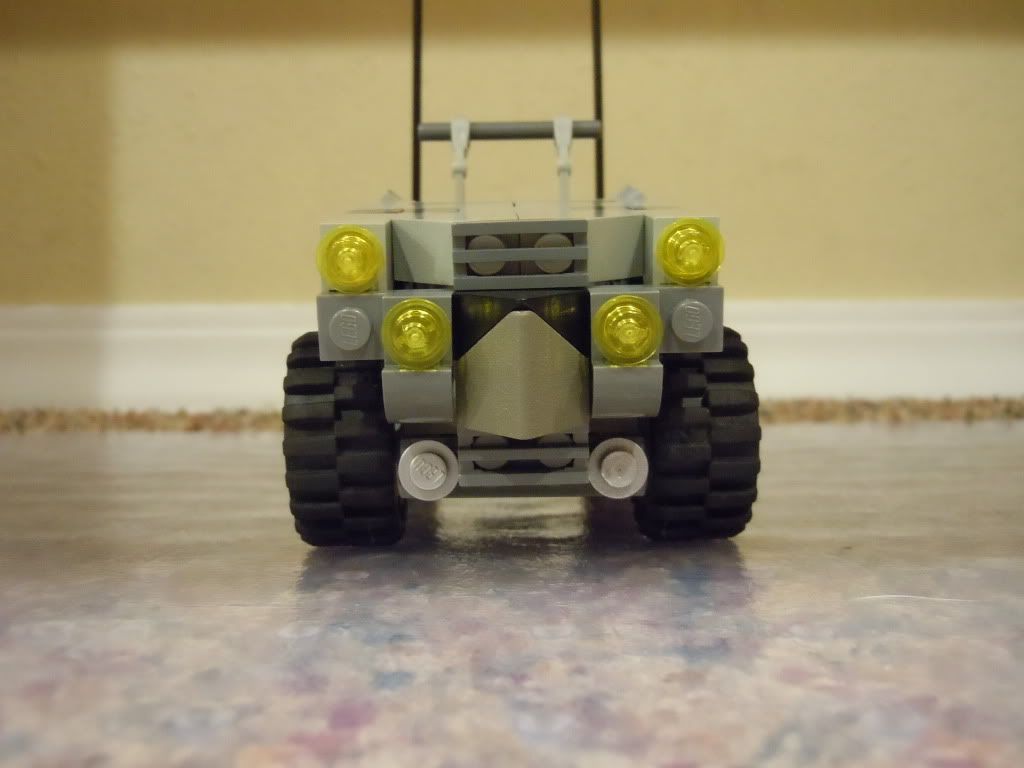 Front view, and the last thing a minifig would see.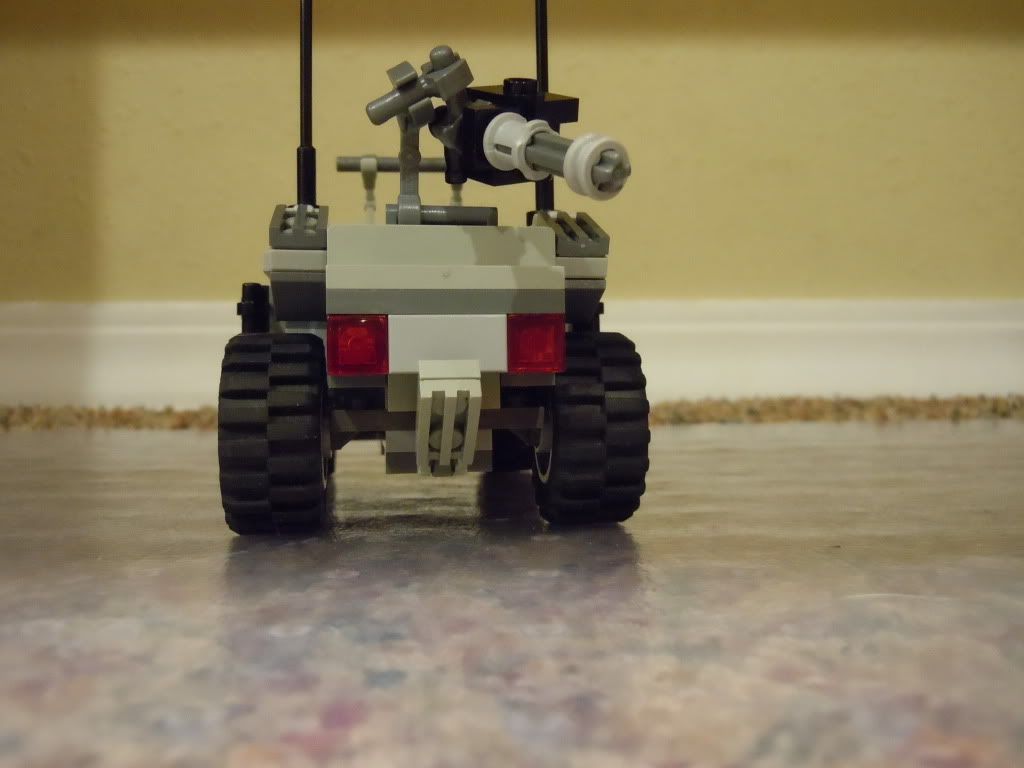 Rear view, displaying the minigun.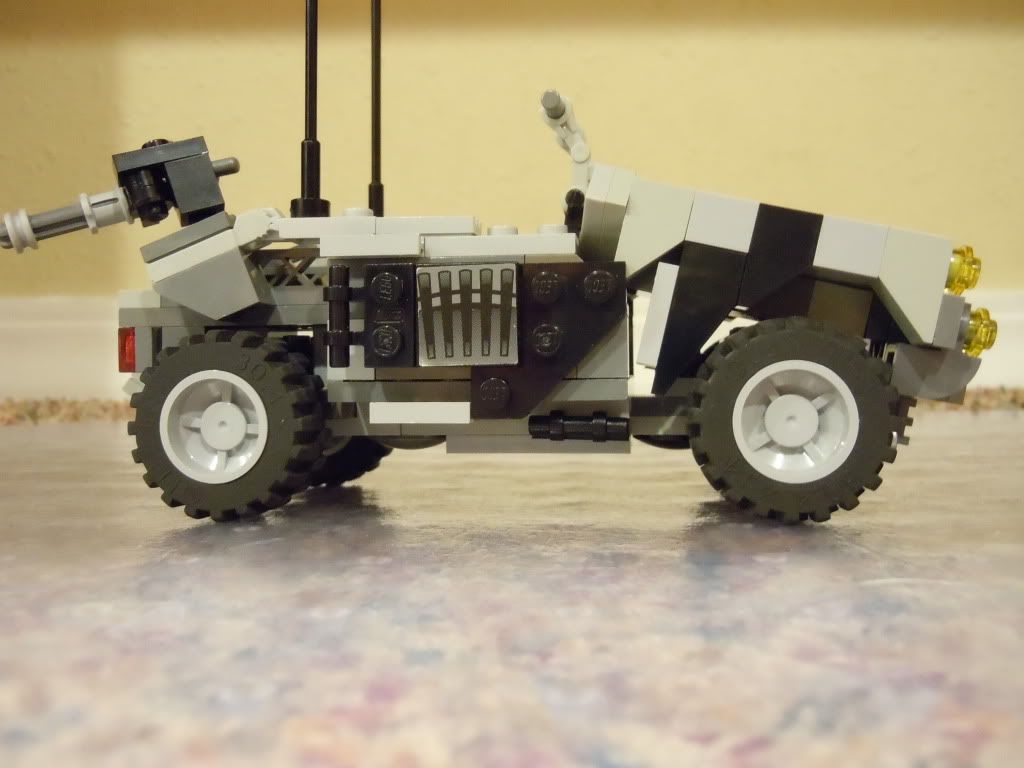 Side view.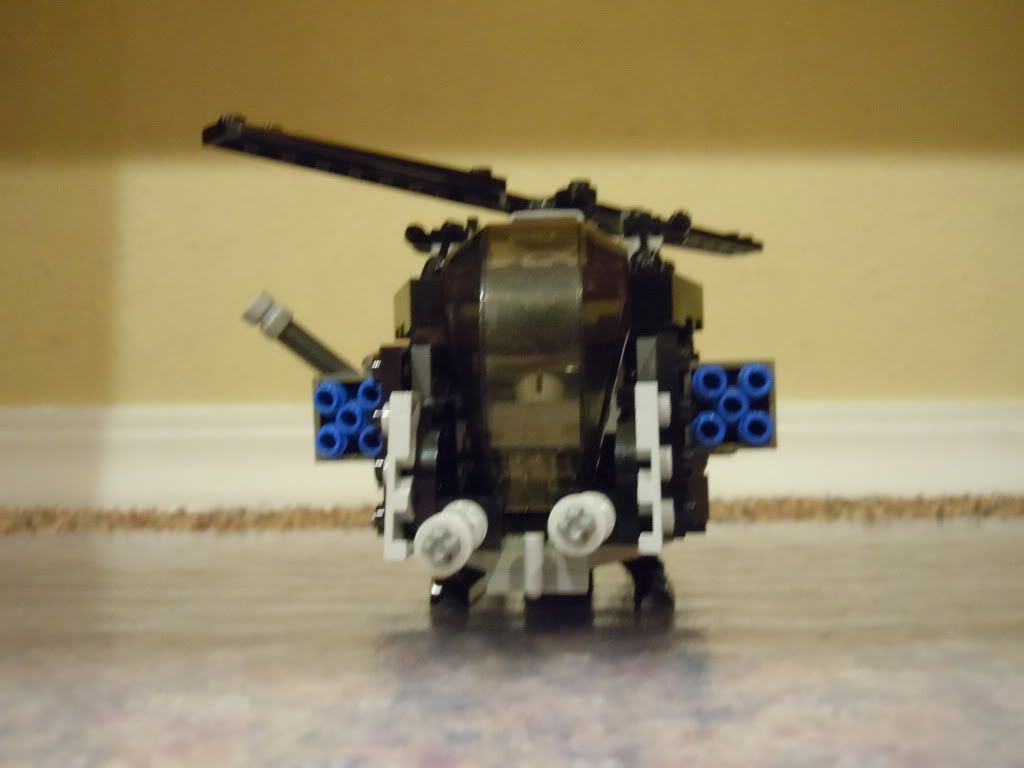 The Helicopter.
Has 2 front-mounted miniguns, 2 "Blue Angel" Missile launchers, Side-mounted Uber-Minigun, and a light anti-infantry gun on the other side.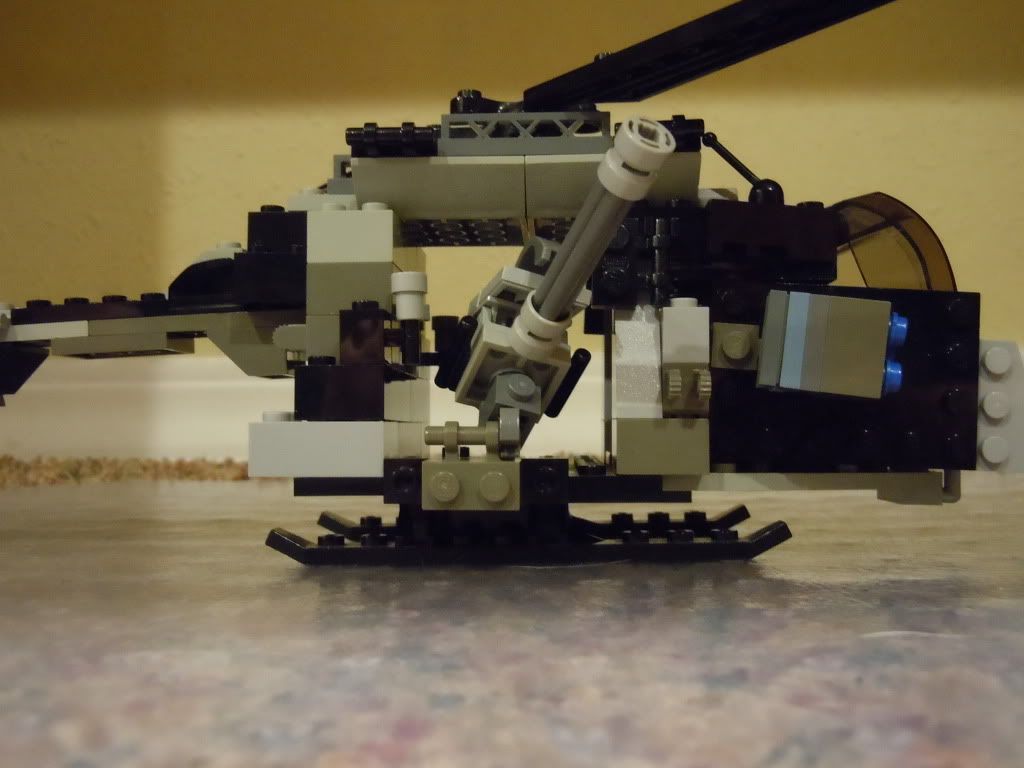 Showing the Uber-minigun.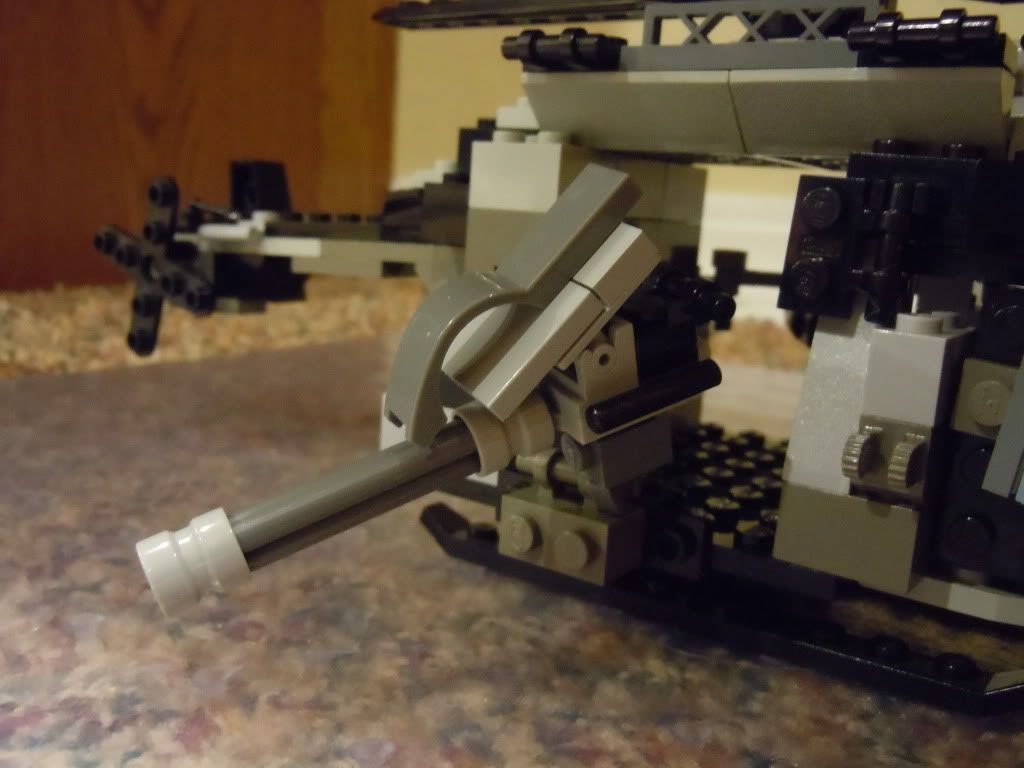 Another shot.
Rear-ish view.
The tail end.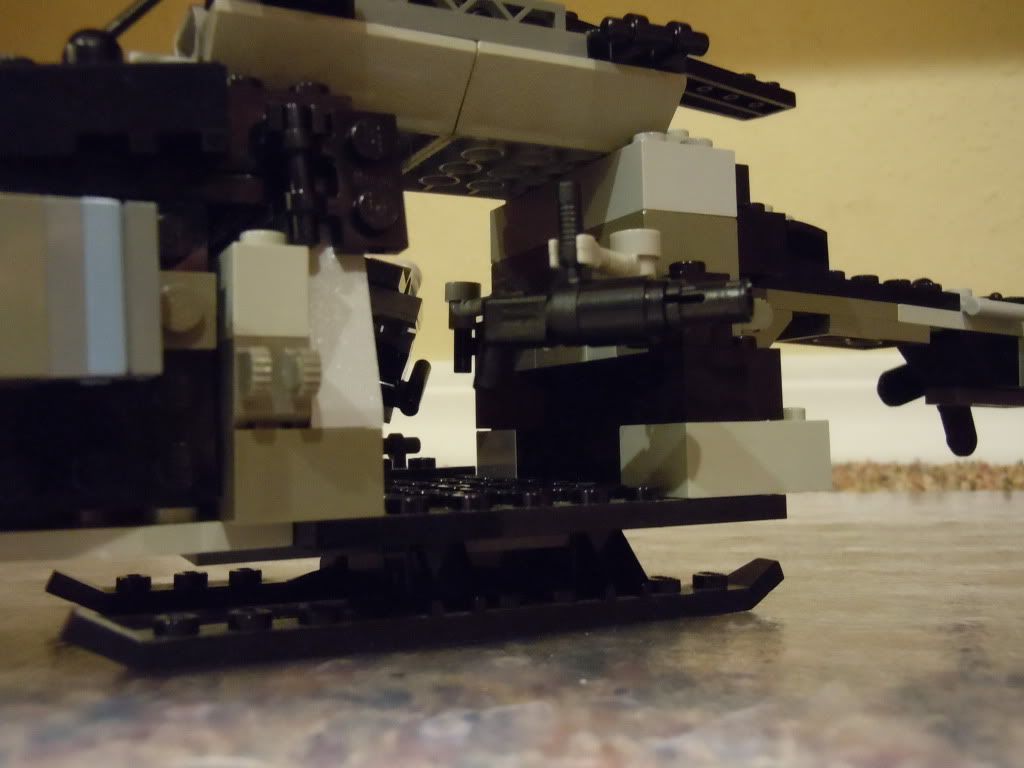 Showing the light anti-infantry gun. (sorry if it's hard to see.)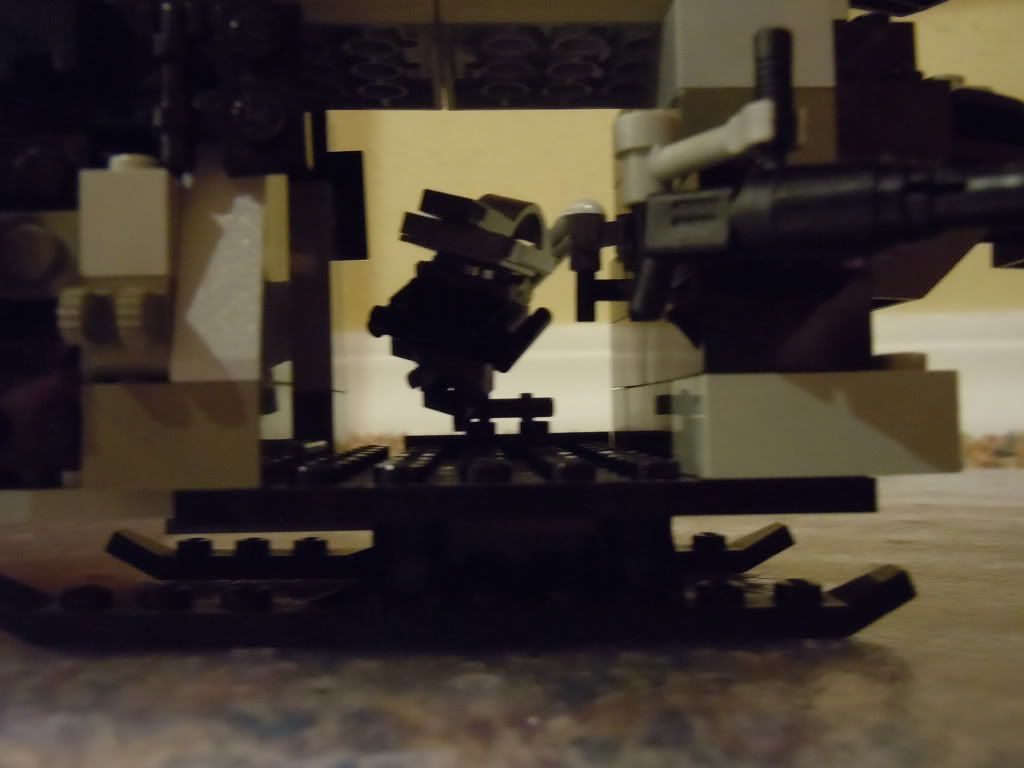 Gun folds away to allow access to the troop compartment.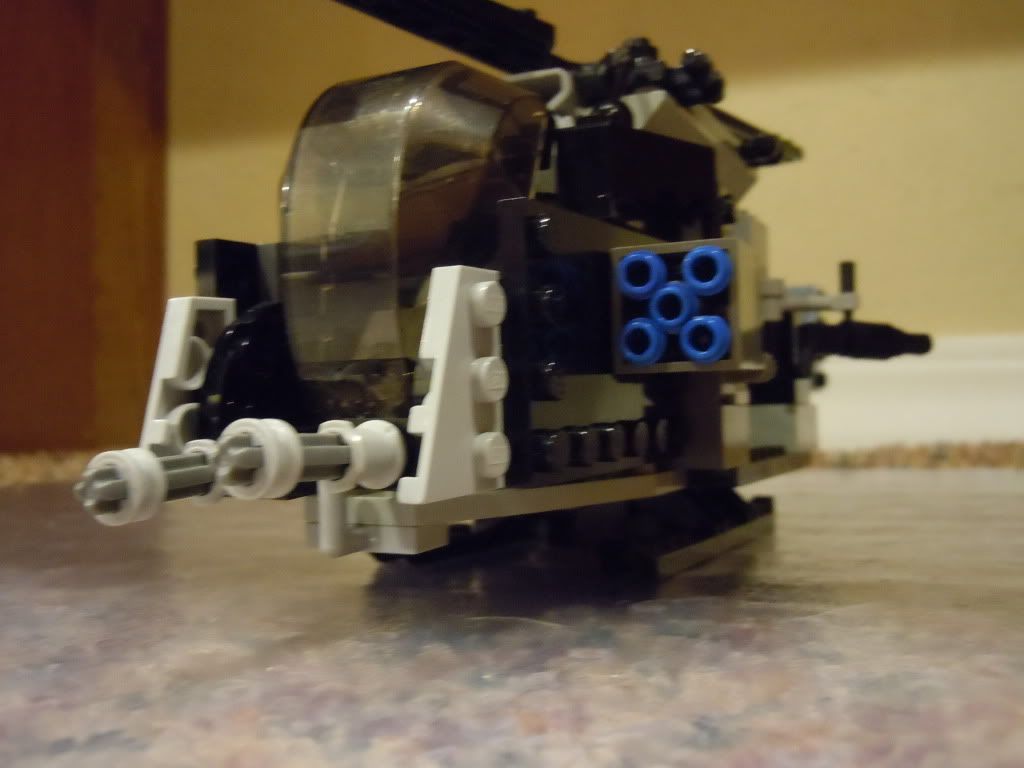 Front-ish shot.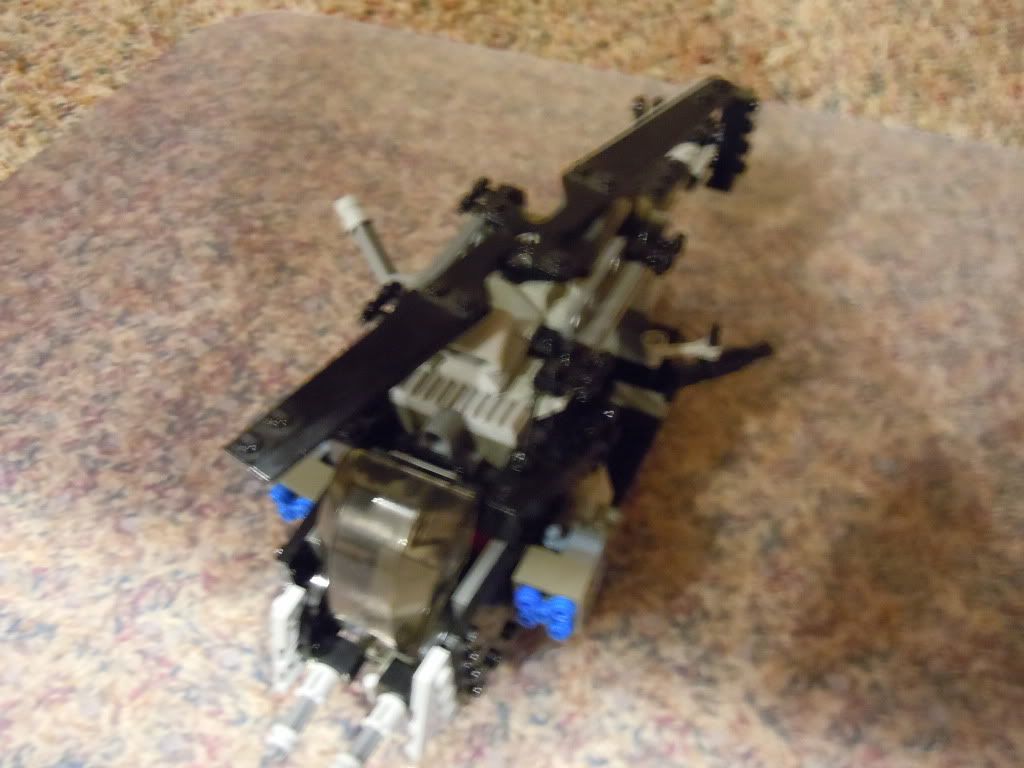 Bird's eye-ish view.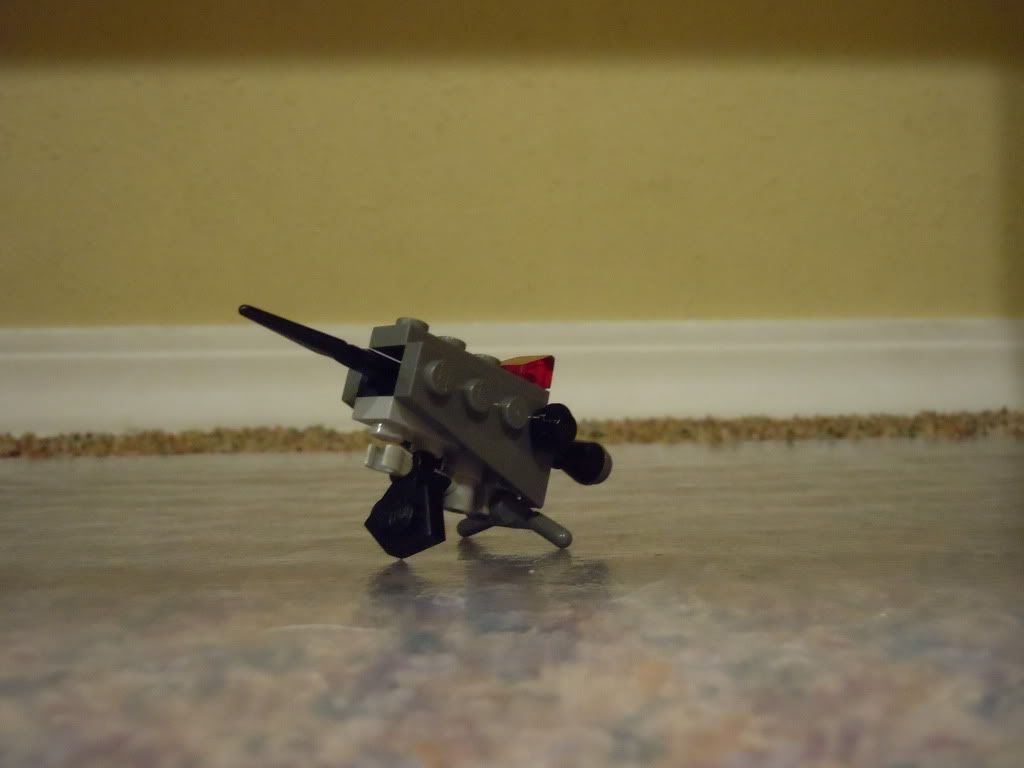 Rocket-Propelled Spear Launcher.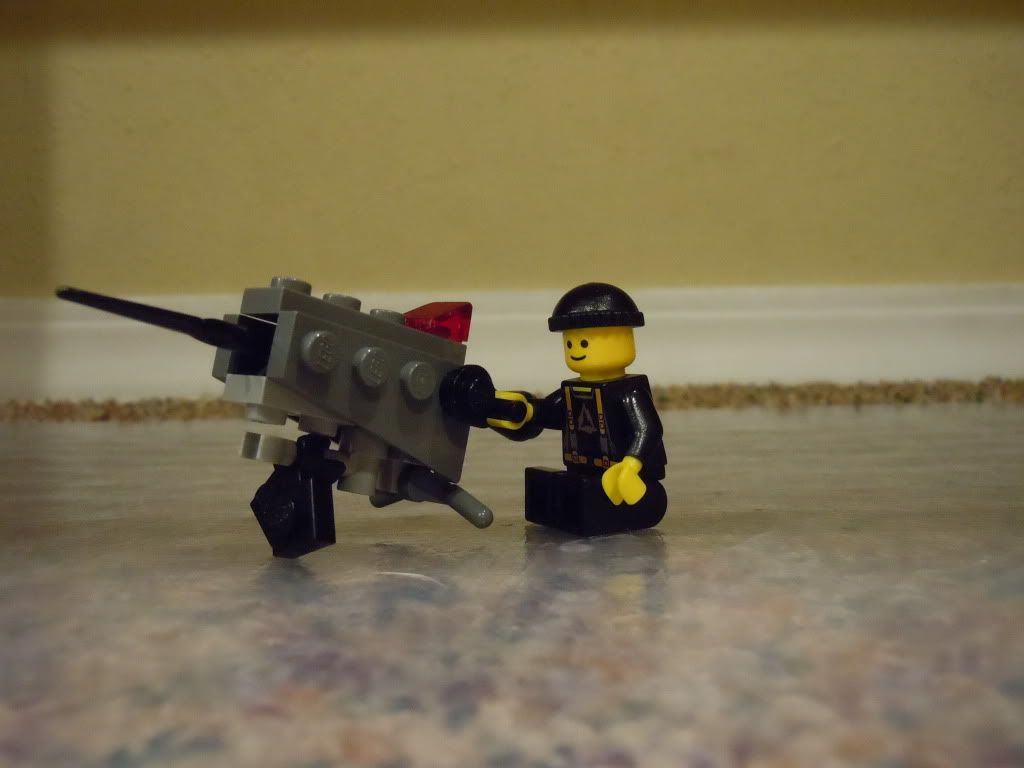 With operator.
Well, Comments and questions would be great!
(we are no longer part of the Immortal Alliance)