This is the new V4 Zephyr Tank. Your probably wondering what happened to the V3, to be honest I fucked it up (only had a 3 brick high cabin) so I moved on to the V4. When I designed this tank I had several criteria I wanted to meet.
>Increased size
>Less common weapon
>Air defense
>Looks less "Sterile" (Thanks for the comment Warhead)
>Decent ground clearance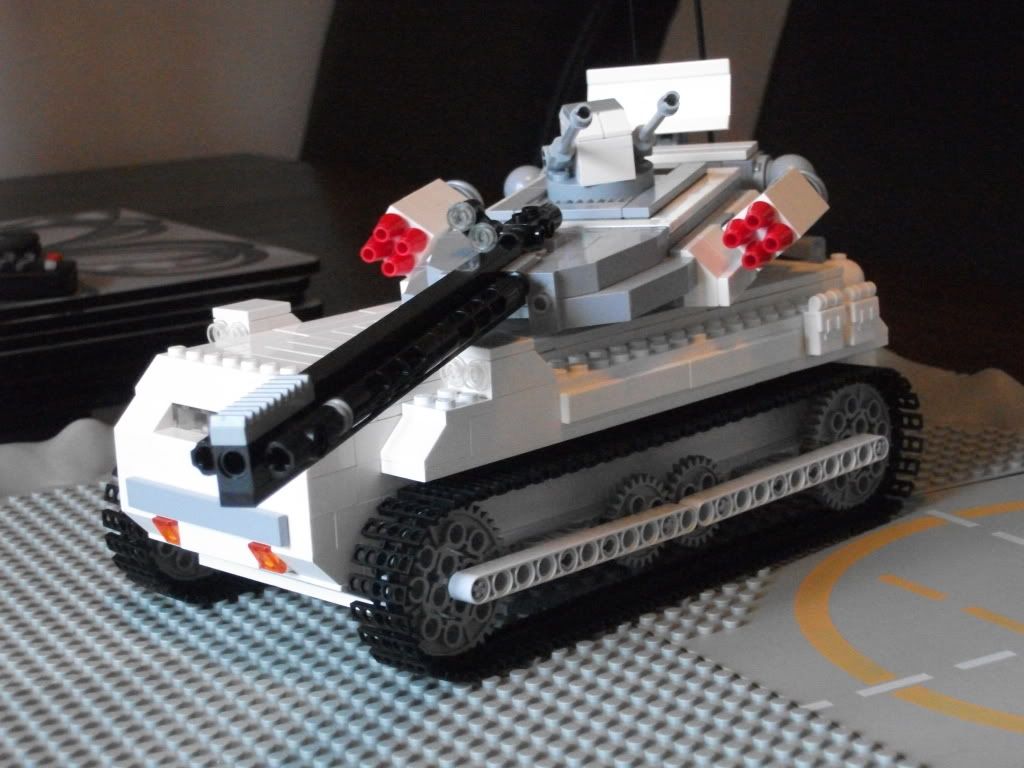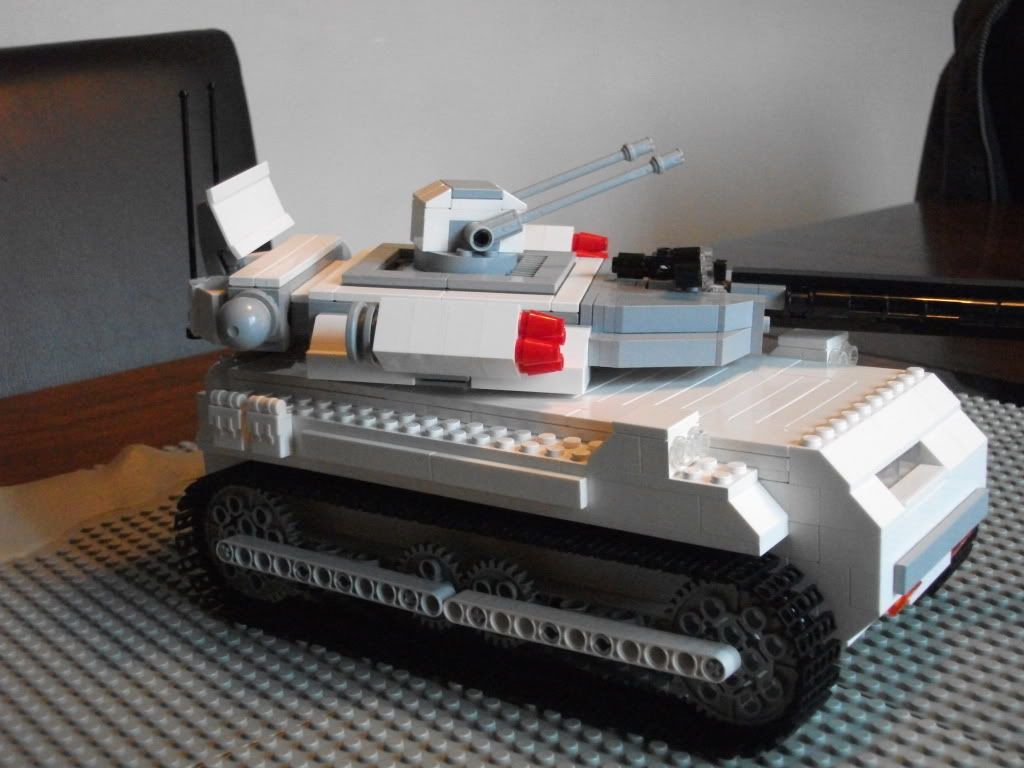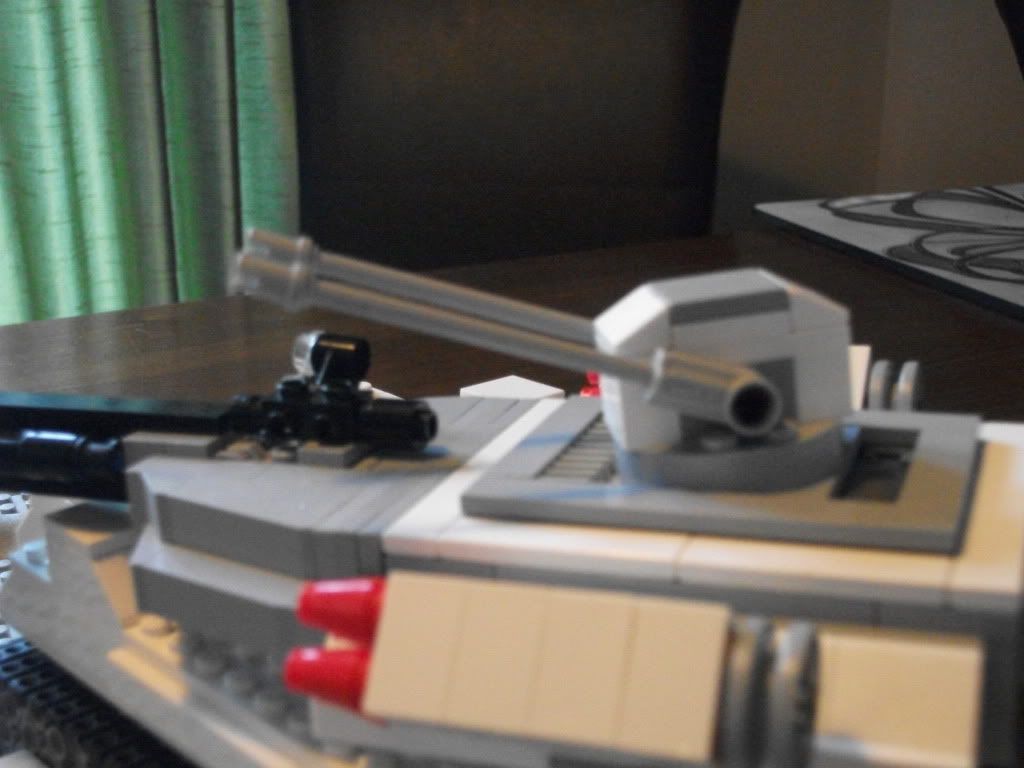 This is the anti-air turret for shooting down aircraft or other high targets.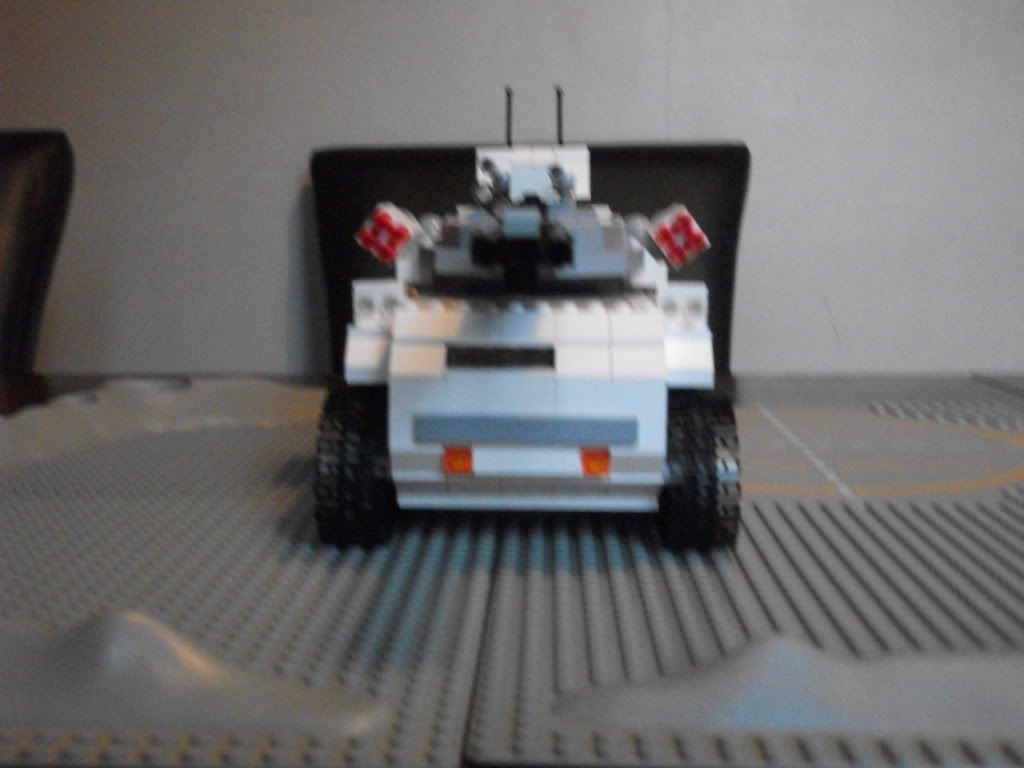 Front view.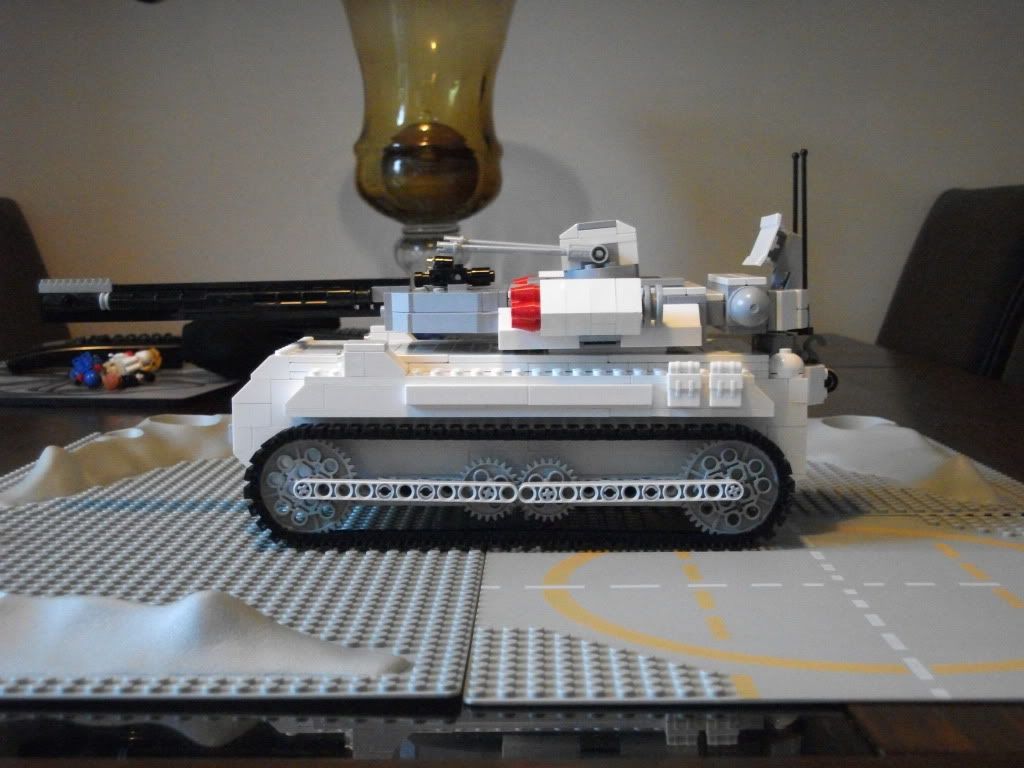 Side view (Just managed to get the rail-gun in there!)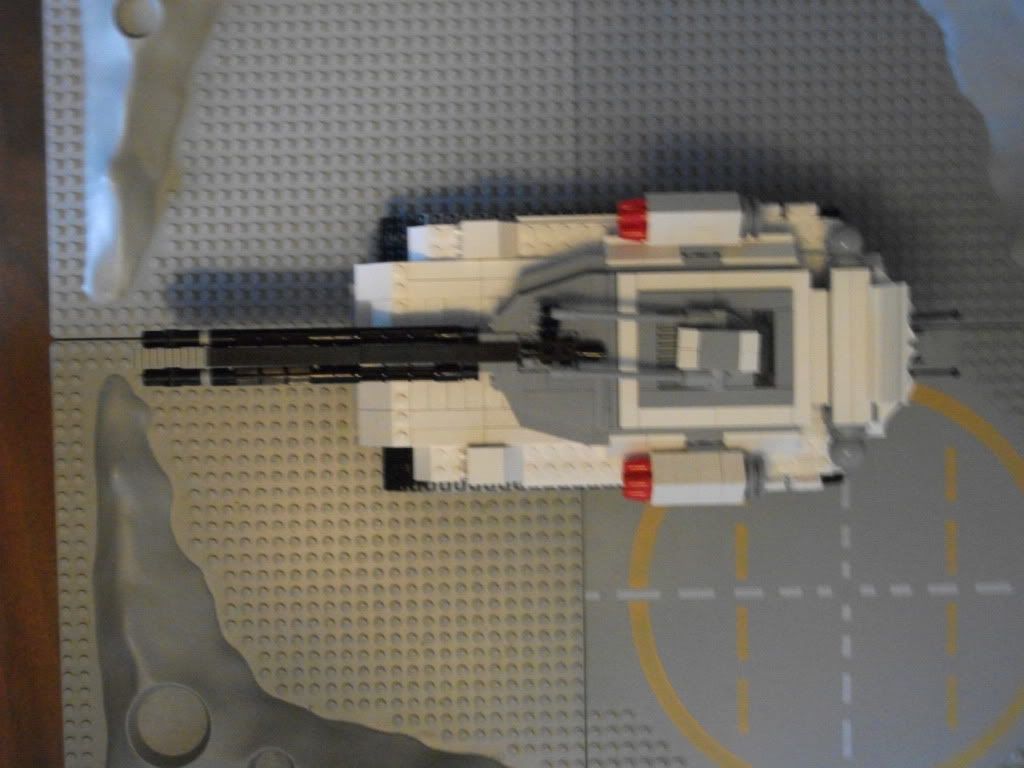 Top view.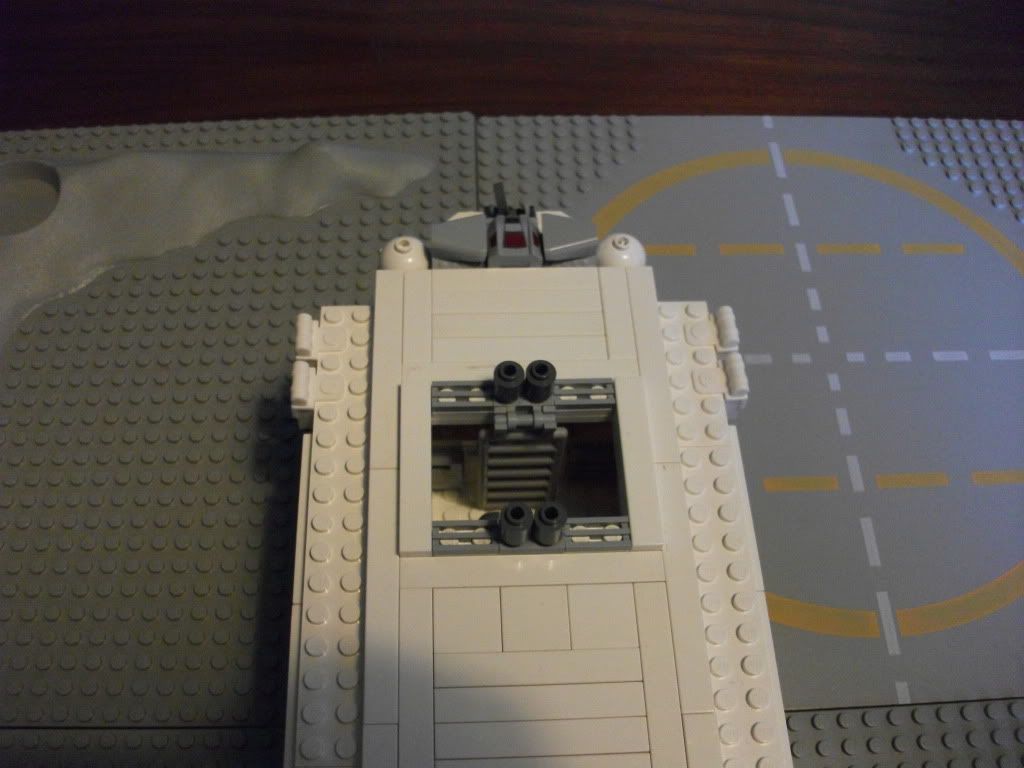 Turret connection, showing the ladder.
Inside, I have improved the interior, with more room to play with I managed to fit in another console.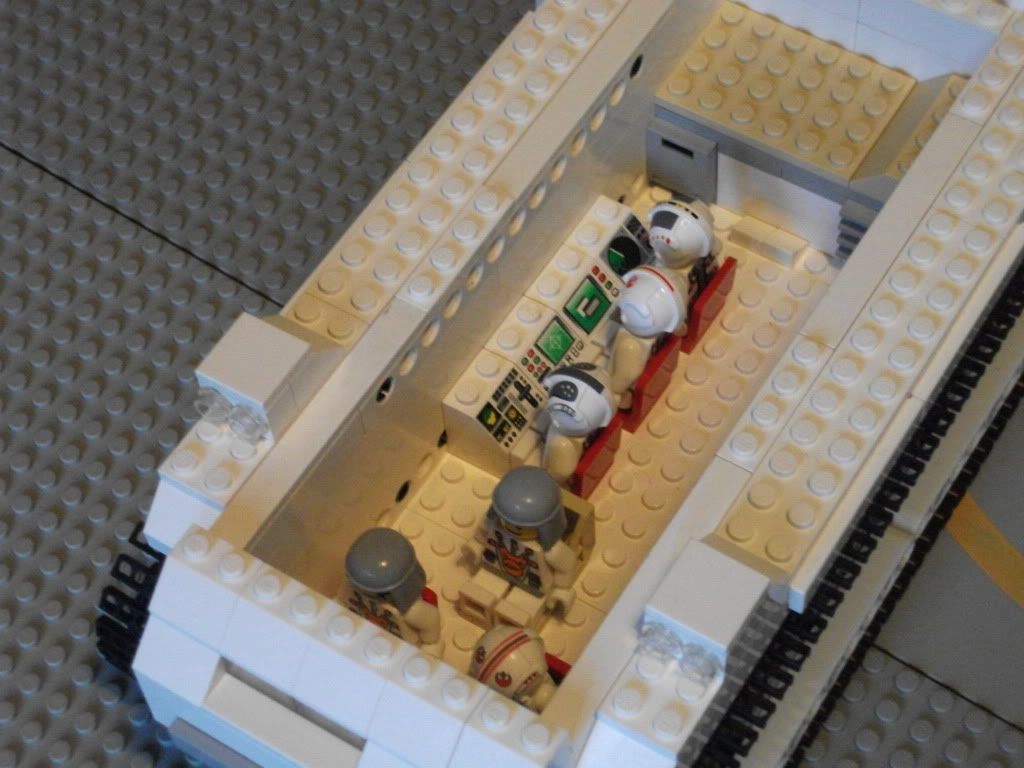 You can just see the the hot bunk and mini-fridge, filled with Cider.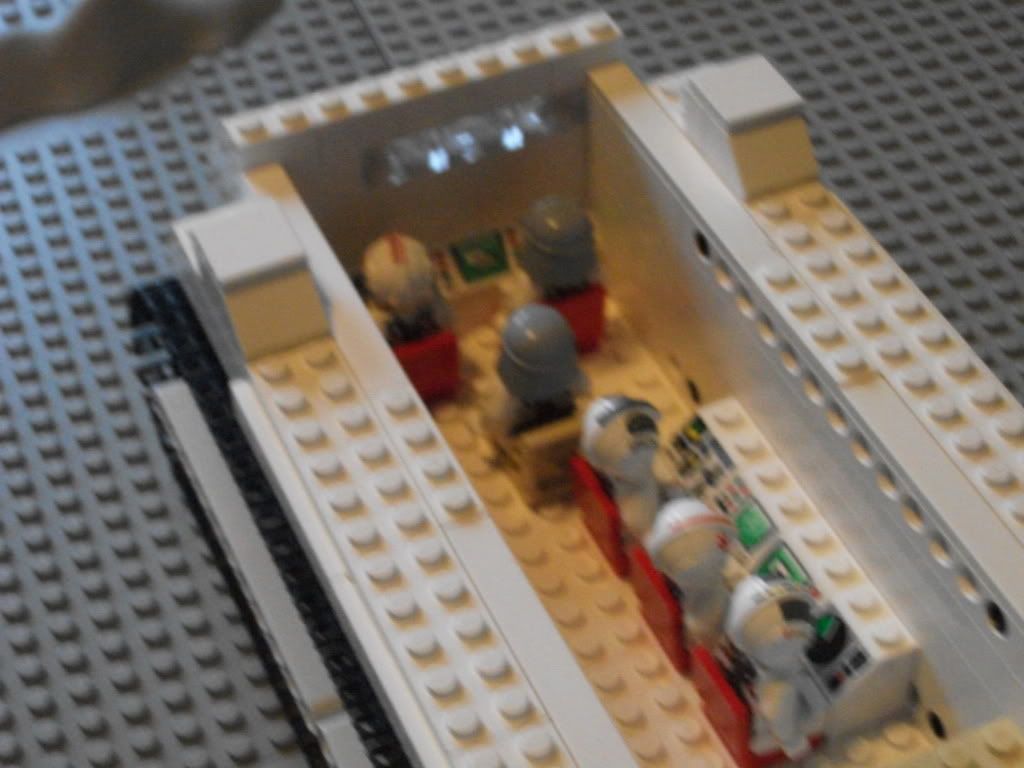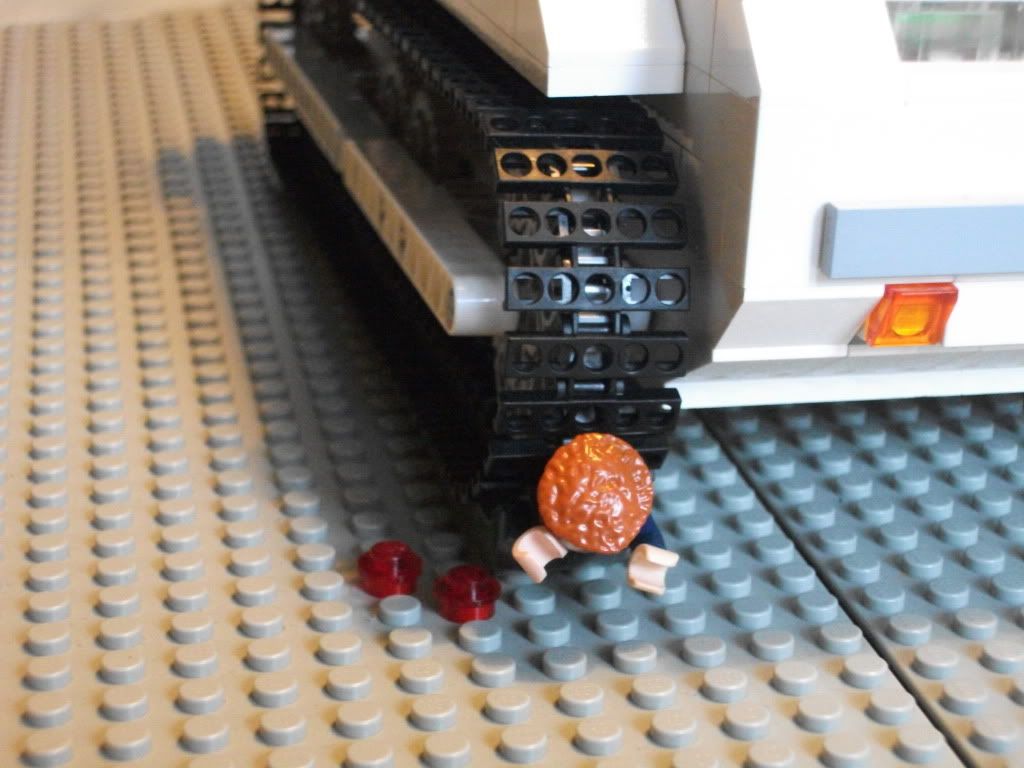 The main rail-gun Is based off the Marksman tank on Brick Commander. Most of the turret is recycled from the V2 Zephyr.
C&C?